Marks and Spencer: Based On True Events
Did you know Marks and Spencer dates back to 1884? Yes, it started off as a small stall set up by its owner at Leeds Kirkgate Market by Michael Marks. A good 10 years later, he was joined by Thomas Spencer and thus, Marks and Spencer, as we know it, came into existence. The company has come a long way from a tiny stall to major international franchise. Their collections are popular among the masses. After becoming a public company, they started introducing more and more sections. With food department being introduced in 1931. Marks and Spencers has experienced a lot of highs and lows. While we have mostly known the company at its best. There were times when it has suffered huge losses resulting in the shutting down of a lot of the outlets worldwide. But it managed to work its way through it and has started to expand again and has made a full recovery. To date, it is a go-to brand for innerwear for many people all around the world.
Take A Look At Their Collection
So what does the brand that is more than a century and a couple of decades old has for us? So much more than one can imagine. They have a curated collection that goes by the name- As seen in the press. The best part about it is the fact that it is updated every day so you won't fall behind in terms of keeping up with the latest trends. If fashion is your thing, you'll totally love the styles you see here. So keep a close eye on what to buy and once you've laid eyes on what you want, use a Marks and Spencer Gift Card if you have one and own it. They have constant sales to keep an eye on that as well. Whether you want clothes for yourself or home decor products for the house, there is a good choice of options for every need of yours. If you take a good look at their various collections. You'll be sorted for every occasion for a considerable amount of time.
They Have Pretty Much Everything In Store For You
In the fashion department, they cater to all the needs of men, women, and kids. Clothing, footwear, and accessories for everyone and all the occasions. Whether you are looking for something casual or office wear or wondering what to wear to the gym they have it all. Want to spend the day at the beach and can't decide to wear? Head over to the store use one of the Marks and Spencer Gift Cards and get some of the nicest beachwear. From jackets to shorts, from dresses to skirts or chinos they have everything. They have lingerie section for the ones that are going for the inner beauty. There's something for the pregnant ladies as well, an entire section full of maternity clothes. That's no the only fit type they are targeting, you can look for clothes specifically made for the plus sizes or the other crowd- the petite ones. Do you have a wedding coming up? Look at how they have categorized their clothes for the bride and the groom, even the others. Not just clothes, all the possible weddings gifts that the happy couple will love. The shopping by occasion option gives you more tailored results which make searching for what you want a lot easier. And if holidays are around the corner, a lot of people would love for the holiday wear, Buy Marks and Spencer Gift Cards and give it to all your friends and families to pick out what they want to buy, you are sorted with your gifts and they are happy with what they'll buy with it. They have thermals for you along with the good collection of jackets and sweaters to get through the cold winter months where the temperatures keep dipping.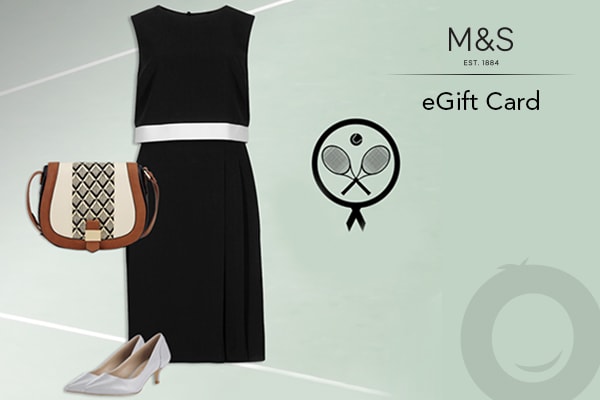 One Gift, Many Reasons
The thing about Marks and Spencer Gift Vouchers is that, it can be given on many occasions- it can be given to someone who just turned a year older, maybe more numbers got added to someone's marriage, or to wish someone well for an upcoming major life-changing event say- graduation, marriage, retirements, them moving to a new place, maybe someone got a new job. They make the best housewarming gifts, thank you gifts, I am sorry gifts, engagement gifts, baby shower gifts. The reasons can be endless. Sometimes, it's hard to avoid gifts and sometimes you tend to break your head wondering what can be given to someone and even after spending hours or even days thinking you can't zero in on what to give, that's when a Marks and Spencer eGift Card becomes your savior. No one's going to hate a gift card, I can assure you that. Who wouldn't want that? Having the option of choosing your own gift, meaning getting what you want without paying anything for it. That's a deal everyone would like to get into, right?
Fashion, Yes! But What About Home And Furniture?
Marks and Spencer doesn't only cater to your fashion needs, it does much more than that. If you are looking to make changes around the house, then you are at the right place. From bathrooms, bedrooms, dining rooms to hallways, kitchen, living rooms they have a good stock of everything for you to make your house more pretty. Whether you want to buy mirrors or candles, you can decorate your house with anything and everything that they have to offer and I am sure you are bound to like their collection. And if you are just getting into cooking or moved into a more spacier kitchen and now want more of the cutleries and cook and bakewares, you can totally make that happen. So yes, buy Marks and Spencer E-Gift Vouchers and give it to people for different occasions and be sorted with your gift giving dilemmas, and if you ever receive one you know exactly what to do with it.