We Create. We Innovate.
We Make Online Shopping Easier.
And Help India Save Big!
About Us
GrabOn is a trusted brand and a pioneer in affiliate e-commerce scene in India. We are known for maintaining high quality standards through our unique user interface and user experience. We have been sustaining and preserving our USP, which is to provide the most authentic and updated coupons and deals. Today, GrabOn is the top player in the coupons and deals industry. But we aren't new to media coverage, in fact the biggest news channels and newspapers in the country along with technological blogs have featured us on their platform. The likes of 'CNBC Awaaz' have hailed us as Internet Heroes thus recognizing one of the most successful E-commerce affiliate start-ups from India.
Our strategic B2B partnerships with some powerful e-commerce companies and strong network in the IT sector has benefited not only us but also our affiliates. Through our business partnership programs, we help a company increase its revenue, create brand awareness and expand its reach. Our network includes a wide range of merchants and strategic companies and our aim is to cross-promote each other in providing the best deals to the end-consumer. GrabOn receives partnership requests in bulk everyday but we intent to partner with businesses that offer our users just what they want from us. In the end it's all about helping our users save on everything!
Founded In

2013 by 5 persons

Amount Saved

Rs. 4,389,334,560

Merchant Partners

4000+ & Counting
Our Uber-cool Office In Pics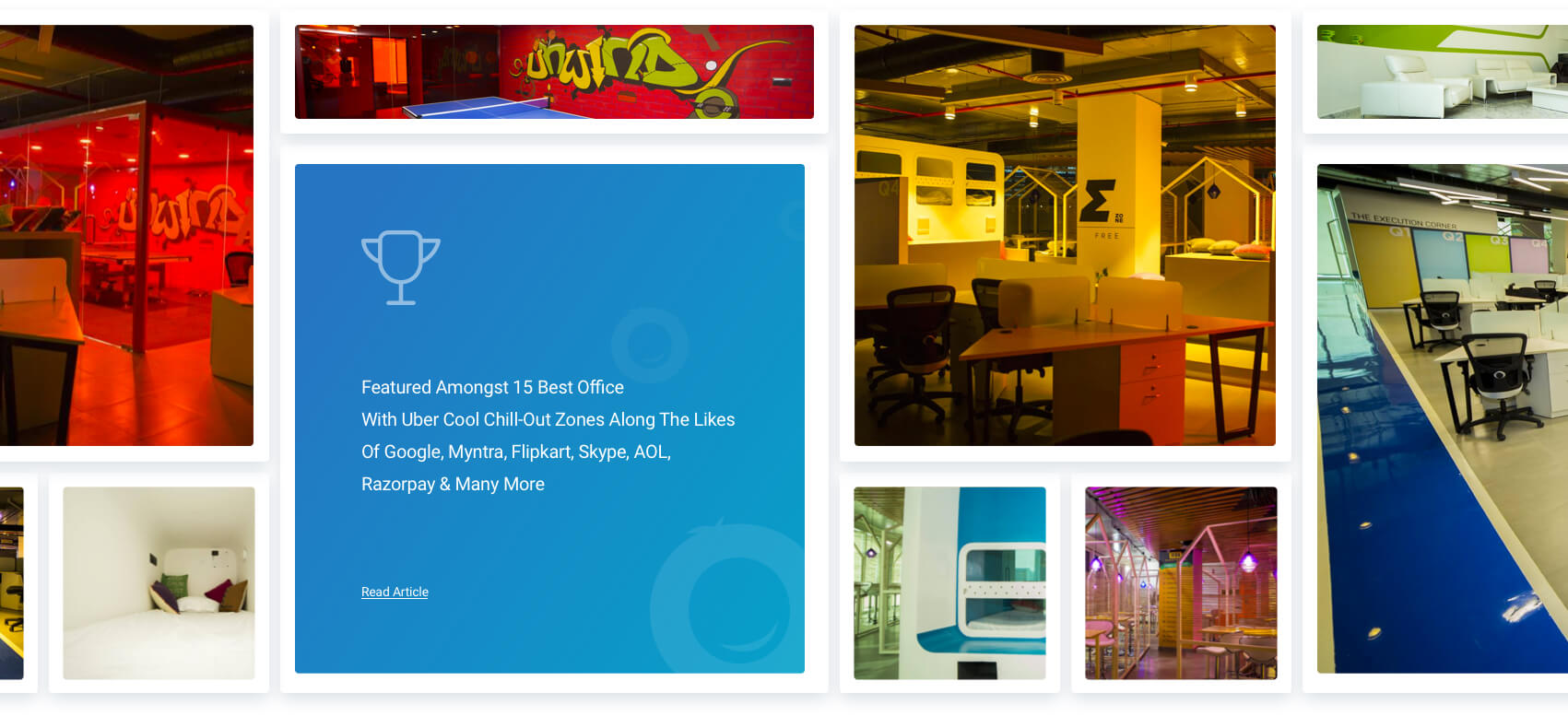 Read Article
At GrabOn, we believe a person can give his or her best when they're in a relaxed state of mind. And our cool office space bears testimony to this fact. Our workspace is the very definition of 'style means substance'. Elegant, yet practical, our floor is divided into various zones which serve different purposes. Whenever we're in need of some space to clear our mind, we head to the 'Idea Zone' and slouch on a bean bag while the brain cooks up a stew of brilliant ideas.
All work and no play makes Jack a dull boy and there aren't any dull people at GrabOn, thanks to the 'Free Zone' and all the activities that we indulge in. After a long day's work, sometimes we need a power nap and that's where the comfy sleeping pods come into the picture. Well ventilated and cozy, you go in tired and you come out refreshed, that's how the sleeping pods help us work better. And that brings us to the sleek Table Tennis room, which is where winners are made and major unwinding happen! Our uber-cool office space is where all the magic happens.
GET IN TOUCH
We are excited to partner with your business and help it grow by providing you the best affiliate services.
Send Us a Message
You can mail us at partnerships@grabon.in
Or, drop in a message below & we will get back to you in a jiffy.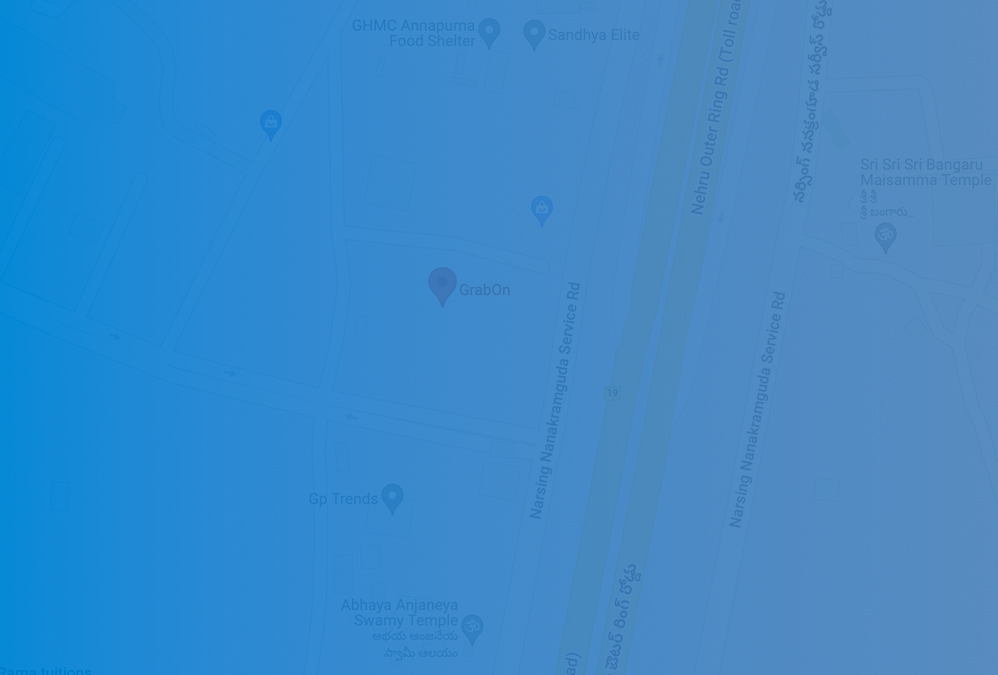 Corporate Address:
GrabOn,
Inspirelabs Solutions Pvt Ltd,
21st Floor,
OneWest Building, Financial District,
Gachibowli,
Hyderabad, TS, 500032
For More Savings Subscribe Now
We Value Your Savings As Much As You Do. Subscribe now And Keep Saving On Everything With The Latest Coupons and Offers!