Toffees are little balls of happiness and everyone's delight, especially among the kids. Even we as adults must have had some beautiful childhood memories with toffees at their centre. Its taste and texture provide pleasure to our taste buds, and that's beyond any explanation.
During childhood, we all must have explored many different toffees and would have also figured out that there were limited toffee brands. But with time, many new confectionery brands have emerged in the country to meet the growing demand.
If you want to check out some of the best toffees, check the list of top brands from the article below, and whenever possible, get your hands on one or many, and fill your heart and soul with a taste that's beyond any words!
 Our Top Picks:
To create our list of the best toffee brands, we conducted extensive research to find the most popular and highly rated options available. Our experts really loved this one for sure! It threw them down memory lane with sticky toffee and teeth that needed to be brushed multiple times!
We analyzed customer reviews and ratings to get a sense of what people liked about each brand and the types of toffee they offered. We looked for brands that provided a wide range of flavours and types of toffee, including both classic and unique options. But the ones below are our most popular picks, and you would definitely love them too.
| | |
| --- | --- |
| Best Overall | Swad |
| Best Budget | ALPENLIEBE |
| Best Taste | Cadbury |
| Best Value | New Tree |
Top 14 Toffee Brands in India for 2023
Below is the list of the most popular brands that manufacture toffees and candies; depending on the taste, texture, nutritional value, and health benefits, you can try some and get your hands to best and satiate your toffee craving.
1. Swad

Swad Food Products is a renowned food brand that hails from the land of Kerala. Aiming to preserve the rich traditional flavours of the state, the brand has been on a relentless journey to bring authentic Kerala-style food products to health-conscious people around the world.
What sets Swad apart is its unwavering commitment to quality and purity. All of their products are sourced directly from the pristine landscapes of Kerala and are processed without using any pesticides or preservatives.
What We Love?
Their range of health-beneficial products, including Sarbathi Wheat, has garnered a devoted fan base across the globe.
Swad's focus on maintaining international quality standards has been key to their success.
Swad has revolutionized its process by investing in cutting-edge machinery that operates without any human touch, ensuring the highest quality for all their products.
With a growing footprint in countries like the UAE, Kuwait, Qatar, New Zealand, and Singapore, Swad is poised to take its authentic Kerala-style food products to even greater heights.
2. Cadbury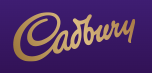 Cadbury, the current chocolate empire that spans the globe, has a history that can be traced all the way back to 1824. It all started with a humble grocery store in Birmingham, England, founded by John Cadbury.
Since then, the company has become one of the most well-known chocolate brands worldwide, and part of their success is owed to their prestigious association as the preferred chocolate of the British royal family.
What We Love?
The company is known for its delicious confectionery products, including Dairy Milk chocolate, Creme Eggs, and Roses selection boxes.
Cadbury has a global presence, with operations in over 50 countries around the world.
The company has made a passionate promise to preserve our planet, using calculated methods to curtail waste, enrich the lives of cocoa farmers, and set an example for ethically sourced practices.
Cadbury has continued to innovate in recent years, with new product launches such as Dairy Milk with Oreo, Boost Bites, and Darkmilk.
3. Alpenliebe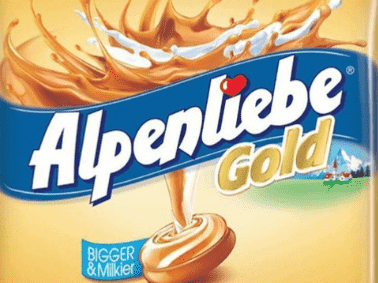 Alpenliebe is a candy brand that is enjoyed by people all around the globe. It is a product of Perfetti Van Melle, one of the world's largest manufacturers and distributors of confectionery and chewing gum.
The brand is known for its irresistible taste, high-quality ingredients, and innovative packaging, making it a top choice for candy lovers everywhere.
What We Love?
Alpenliebe offers a wide range of candy options, including hard candies, lollipops, and chewy candies.
Is known for its rich and creamy taste, thanks to the use of quality ingredients and advanced manufacturing processes from classic flavors like strawberry and butterscotch to unique options like apple yogurt and chocolate caramel.
The candies from Aplenliebe are packaged in bright and playful wrappers that are sure to catch the eye. Whether it's the iconic green wrapper of the original flavor or the bold colors of the new varieties.
Alpenliebe has been a trusted brand for over two decades, with a reputation for quality and innovation. Perfetti Van Melle's commitment to creating high-quality and innovative products extends to the Alpenliebe brand.
4. Dukes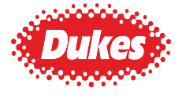 Dukes is a flagship brand of Ravi Foods Pvt. Ltd. and is known for its delectable range of candies. Dukes has been in the business of making sweet treats for over three decades and has cemented itself as a trailblazing force in the candy industry.
The company's commitment to quality and food safety is demonstrated through its robust standardisation procedures, operational patterns, and stringent measures to ensure the delivery of superior quality, food-safe products.
What We Love?
They offer a diverse range of candy flavors that cater to a wide range of taste preferences. From classic flavors like strawberry and orange to unique ones like butterscotch and guava, Dukes has something for everyone.
Dukes understands the importance of packaging and invests resources into creating innovative and attractive packaging designs that catch the eye of consumers.
They take great pride in maintaining consistent quality across all its products. Whether it's the flavor, texture, or shelf life, Dukes ensures that its candies meet the highest standards.
Duke is committed to quality is not just limited to the Indian market. It complies with global standards and caters to customers worldwide.
5. Parle

Parle is a renowned food product brand in India that has been manufacturing biscuits and confectionery since 1929. Over the years, Parle has become a household name in the country thanks to its commitment to quality, nutrition, and superior taste.
With the world's largest-selling biscuit, Parle-G, and a portfolio of other immensely popular brands, the brand has earned a reputation for delivering both health and taste at an affordable price.
What We Love?
With a variety of delectable treats ranging from biscuits and sweets to rusk and snacks, this brand has something for everyone.
Parle has a deep understanding of the Indian consumer psyche, which has helped the brand develop a marketing philosophy that resonates with the masses.
Their widespread distribution network ensures their delicious products are easily accessible to satisfied consumers all across the country.
The Parle brand has become synonymous with trust, not just in India but across the world. The brand's commitment to quality and consistency has earned it the loyalty of millions of consumers.
6. New Tree

New Tree is brand that is revolutionizing the snacking industry with its range of healthy and guilt-free small bites. Born out of the vision of the founder Savinay Jain, they understand the surge of unhealthy eating and the need to offer consumers an alternative that is both delicious and nutritious.
The products are crafted using premium quality ingredients that are nutritionally compatible and diet-friendly, making them the ideal companion for your healthy lifestyle.
What We Love?
The brand's toffees, including their snacks are all healthy, and they cater to a variety of guilt-free snacking options.
Premium quality ingredients and exemplary hygiene standards are followed throughout all stages of manufacturing.
Authentic local produce and ingredients are the basic foundations of all of New Tree's snacks.
Their snacks are prepared using age-old Indian recipes that have been adapted to the emerging nutritional requirements of the modern-day lifestyle. New Tree has several coupons and deals at your disposal. Make sure not to miss out on them.
7. Candyman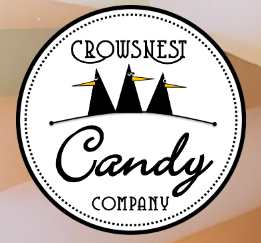 Candyman is a candy brand that produces a variety of sweets, including candies, lollipops, toffees, and gums. The brand is known for its wide range of flavors and colorful packaging that is designed to attract children and adults alike.
The brand has made a name for itself in India with some most loved products include Mango Bite, Crème Lacto, Coffee Bite, etc. All its products are manufactured by ITC Group, a leading player in the Indian Food and Beverage industry.
What We Love?
Candyman offers a wide variety of candy flavors that range from fruity to chocolatey and everything in between. Some of their popular flavors include mango, coffee, butterscotch, and chocolate.
Their products are packaged in bright and colorful wrappers that are designed to appeal to both children and adults. The packaging often features fun and playful graphics that make the candies stand out on store shelves.
The brand is known for using high-quality ingredients in their candies and sweets, ensuring that each product is flavorful and delicious. They also prioritize food safety and quality control in their manufacturing processes.
Candyman has a strong brand presence in India, where it is widely recognized and enjoyed by consumers of all ages.
Into the Unknown!
Here are a few ways to elevate your cooking by adding toffee to it!
Toffee Bark: Melt some toffee and spread it over a layer of chocolate on a baking sheet. Top with your favorite nuts, fruits, or candy, and let it cool before breaking it into pieces for a delicious toffee bark treat.
Toffee Sauce: Heat some toffee in a saucepan with a bit of cream or milk to create a decadent toffee sauce that can be drizzled over ice cream, cake, or other desserts.
Toffee Coffee: Add a few pieces of toffee to your coffee and let it melt for a sweet and indulgent twist on your morning caffeine fix.
8. Lotte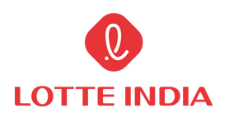 Lotte is a candy brand that originated in Japan and has since expanded to other countries, including South Korea, Vietnam, and Indonesia. The brand offers a wide range of confectionery products, including chewing gum, chocolates, candies, and snacks.
Lotte is known for its unique flavors and innovative products, such as its "Crunky" chocolate bars, which feature a crispy texture, and "Xylitol" gum, which is known for its dental health benefits. The company also operates theme parks, hotels, and other businesses in addition to its confectionery division.
What We Love?
Lotte is known for its innovative products that offer unique flavors and textures. For example, their "Crunky" chocolate bars have a crispy texture that sets them apart from other chocolate bars.
The brand offers a diverse range of products, including confectionery items, snacks, beverages, and other products. This allows the brand to appeal to a wide range of consumers with different preferences and tastes.
The brand is recognised for its quality products and innovative marketing initiatives, which have helped to establish it as a major player in the global confectionery industry.
Lotte is committed to sustainability and social responsibility, and the company has implemented several initiatives to reduce its environmental impact and contribute to society.
9. Dabur

Discover the harmony of taste and wellness with Dabur, the renowned Indian candy brand that has been offering innovative and authentic Ayurvedic products for over a century. Every candy and confectionery from Dabur is carefully crafted using natural ingredients and traditional Ayurvedic recipes, making them delicious and packed with health benefits.
Among its wide range of goodies, you'll find the Hajmola tablets that aid digestion and the Chyawanprash, a rich and jammy Ayurvedic creation that is a fantastic source of vitamins and minerals.
What We Love?
The brand has natural and Ayurvedic ingredients in its products, which sets it apart from other candy brands that may use artificial ingredients.
Dabur has been operating in India for over 130 years and has a rich heritage in the country's food and beverage industry. The brand is recognized as a trusted name, which has helped to establish its reputation for quality and reliability.
Some of their popular products include Hajmola, Chyawanprash, and Pudin Hara, a natural remedy for stomach ailments.
Dabur is known for its innovative products that blend traditional Ayurvedic recipes with modern manufacturing techniques.
10. Pass Pass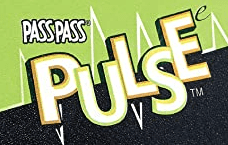 Pass Pass is a renowned candy brand that has been delighting consumers with its mouth fresheners since its inception. This brand has captured the hearts of candy lovers all over India with its delectable blend of flavours that inspire togetherness.
Pass Pass is a candy brand that has set itself apart from the competition with its unparalleled taste and refreshing flavours. They have several products in various industries, including tobacco, luxury retail and hospitals.
What We Love?
Pass Pass is known for its unique blend of ingredients and flavours that come together to create a refreshing and invigorating taste.
This brand has built strong equity as India's preferred after-mint, encouraging lively conversations anytime and anywhere.
Pass Pass is available in a variety of flavours, including classic mint and fruit flavours like strawberry, mango, and orange.
Their candy comes in convenient small packages, making it the perfect pocket-sized companion for anyone looking for long-lasting freshness.
11. Kopiko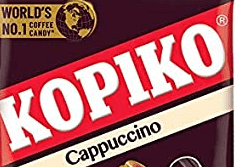 Kopiko is a beloved candy brand with a rich history of over 20 years in the United States. This coffee candy has been a fan favorite among Asian, Ethnic and Specialty retail stores, and we are excited to announce that Kopiko is now available for nationwide distribution through Takari International, Inc.
Is it really good for your health? Yes, you can be assured that this product is good for all. However, we would not recommend frequent consumption of these toffees as they may lead to gastric disturbances.
What We Love?
Each piece of Kopiko candy is bursting with the rich, smooth flavor of real coffee. Whether you're a coffee lover or just enjoy a sweet treat, Kopiko's authentic coffee taste is sure to satisfy you.
Kopiko's candy is the perfect pick-me-up for a busy day. With individually wrapped pieces, it's easy to grab a handful and take them on the go.
Every piece of Kopiko candy is made with high-quality ingredients for a delicious and satisfying experience.
From the rich coffee flavour to the smooth, creamy texture, you can taste the difference that comes from using only the best ingredients.
12. Lotus Biscoff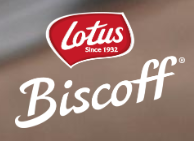 Lotus Biscoff is a well-known and beloved caramelised cookie brand that has captured consumers' hearts and taste buds worldwide. Boasting a distinctive flavour profile that combines the sweetness of caramel with a satisfying crunch, Lotus Biscoff cookies have become the ultimate indulgence for those seeking a sweet treat.
While they are quite well-known for their cookies and sandwich biscuits, the also have caramelised candy. One of the best combinations with these sandwich biscuits is peanut butter. Make sure to keep an eye out for our best peanut butter brands  for some killer choices.
What We Love?
Lotus Biscoff is known for its distinctive caramelized flavor, which comes from the special baking process used to make the biscuits.
Their products can be enjoyed on their own as a snack or used as an ingredient in a wide range of desserts, including cheesecakes, cupcakes, and ice cream.
The brand;s products are sold in over 60 countries around the world, making them a globally recognized brand.
Lotus Biscoff is committed to sustainability and uses responsibly sourced ingredients and packaging materials to minimize its environmental impact.
13. Candy Crew

Candy Crew is a candy brand that offers a wide range of sweets and confections for candy lovers of all ages. From classic gummy bears and sour worms to more unique offerings like candy sushi and unicorn pops, they have something for everyone.
The brand is known for its bright and colorful packaging, which reflects the fun and playful nature of its products. Candy Crew is committed to using high-quality ingredients and creating unique flavor combinations to deliver a delicious and satisfying candy experience.
What We Love?
Candy Crew offers a diverse selection of candy and confectionery products, including gummy bears, sour worms, candy sushi, and unicorn pops, to name just a few.
In addition to classic candy flavors, Candy Crew also offers unique and creative flavor combinations, such as watermelon and peach rings and blueberry and acai gummies.
The brand's packaging is bright and eye-catching, featuring playful designs and colors that reflect the fun and whimsical nature of its products.
Candy Crew is committed to using high-quality ingredients in all its products to ensure they taste delicious and offer a satisfying candy experience.
14. Werther's Original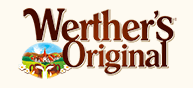 Werther's Original is a candy brand that specializes in caramel candies and chocolates. The brand was founded in Germany in 1903 and has since become a beloved classic around the world. Werther's Original candies are known for their rich, buttery flavor and smooth, creamy texture.
They are made with high-quality ingredients and are available in a variety of flavors and varieties, including hard candies, soft caramels, and chocolate-covered caramels. Werther's Original candies are perfect for satisfying a sweet tooth or as a thoughtful gift for a friend or loved one.
What We Love?
Werther's Original candies are known for their deliciously smooth, buttery flavor that is made from real butter and fresh cream.
The brand offers a wide range of candy products, including hard candies, soft caramels, chocolate-covered caramels, and sugar-free options.
They only use the finest ingredients in their products, including real butter, fresh cream, and premium chocolate.
The brand has been around for over a century and has become a beloved classic around the world, known for its quality, consistency, and delicious taste.
Myths Associated with Toffee in India!
Occasionally, since our childhood, we must have come across some bizarre things associated with toffee. Your mom or other elders might have tried to stop you from eating candies, stating factors that could potentially harm your health. But the love that we possessed for toffee could not decrease even after hearing those unusual and strange statements from our elders. Though, at times, we may have wondered and tried to evaluate the authenticity of such statements. Below, we are doing the same and trying to bust some common myths associated with the toffees.
It is a foremost statement about toffees that we have to listen to everyday – toffee and candies are not good for your health and are only going to hamper it in one way or another. But the fact is very different from this. There are several candies and toffees that have zero cholesterol or fat, making them healthier like any other regular food item. Also, there are many other hard candies (such as Pass Pass Pulse) that are fat-free and have low-calorie with little to no cholesterol. In reality, these candies have more calories than the same amount of corn.
Candies With Gums Are Indigestible
This is another very common statement that we hear on a very regular basis. As a child, we are told not to swallow gums as they are indigestible and can get attached to the linings of our stomach and may cause pain later on. Just because it's sticky, doesn't mean it will stick to your stomach lining. Well, this is just a mythical comment. In reality, toffee or gums are digested in a similar fashion as any other food item taking the same amount of time.
Toffee & Candies Cause Acne
As a teen, you come across many superstitious comments and this is also one such comment. Thankfully we have science to evaluate things and not believe anything and everything that's said. According to research and studies conducted in the late 1960s, there is no correlation between acne and toffee. You can eat as many toffees as you like without any worry about your skin.
Toffee Intake Leads to Hyperactivity
This is yet another myth that's very often said in relation to the toffees! People tend to advise that too much toffee intake can lead to hyperactivity in children. It is said that the excessive sugar in the candies causes this hyperactive behavior in a child. However, scientific studies discard this theory and associate the environment around children with their hyperactivity. So, it is just a silly myth that has got attached in our heads which has scientific reasoning.
You Can Get Addicted to Toffees
Toffees are addictive so one needs to avoid them! It is simply not true. Because it's not an addiction, instead it's a liking that tempts us to have candies. This is similar to your favorite foods, the more you try not to grab a bite of your favorite delicacies, the more you crave to eat them. So, blaming this liking for toffees with addiction is not a just judgment to make.
Toffee is Harmful to Diabetic People
This statement is partially true and cannot be applied to all the toffees. In fact, several toffees are made of chocolate having a low glycemic index that can improve insulin sensitivity in people with high blood pressure and improve endothelial dysfunction. Hence, it is better to have some medical opinion on such toffees rather than outrightly discarding and categorizing all toffees as harmful for diabetic people.
FAQs
1. Are there any health benefits of toffee?
Yes, toffee does have health benefits. It helps in better focus and also boosts your energy. Further, it reduces stress and has the potential to help you through some stressful moments by producing endorphins.
2. What happens if you eat too much toffee?
We all know the common saying – excess of everything is bad. This is true for toffee consumption as well. Limited consumption is fine, but excessive intake can lead to weight gain and blood sugar problems.
3. Which Toffee is best?
As per our evaluation, toffees from the Swad brand in India are best as many health benefits are also associated with their products.
4. Does toffee increase weight?
Yes, excessive intake of toffees with higher sugar content can lead to weight gain.
5. How many calories are in a small toffee?
Depending upon its ingredients, the calorie value of a small toffee (candy) ranges between 400 to 550 calories.
Conclusion
Above, we have listed some top toffee brands in India that will surely fill your taste buds with delicious flavors and let you cherish their delight forever. Also, some common myths associated with toffees are busted in this article, so that you can enjoy these delicacies without any second thoughts!
It is worth mentioning that the list above is comprehensive and detailed, and all the major toffee brands have been discussed at great length. If any brand is at miss from your point of view, do let us know through the comment section below. But before we let you go for now; we encourage you to read one of the most well-liked articles on the best dark chocolates, to find out more about their health advantages.
That's all for now. Happy Toffee Days!