As veganism continues to gain popularity around the world, it is no surprise that India is also seeing a rise in the number of people following a plant-based lifestyle. According to a survey conducted by The Economic Times, India is among the top three countries in the world with the highest number of people following a vegan diet. Even our office has suddenly seen a rise in vegan vending machine options and the need for non-dairy milk alternatives. Among the common nut-milk options, almond milk is truly gaining quite a lot of attention.
Almond milk is not only a favourite among vegans but also among lactose intolerant individuals and those looking for a healthier alternative to traditional cow's milk. We had a few of our new vegan converts experiment with the most popular almond milk options in India and here is the list they came up with. Some were concerned about taste, others the sustainability of the brand, some about the presentation and the quality of the product and the final category everyone agreed on was the nutritional content.
Why Almond Milk?
Almond milk is the best substitute alternative for milk obtained from cows. It is prepared by adding water to crushed almonds and filtering it. To increase its thickness, texture, and taste, flavours are added too. It is a completely synthetic type of milk that can also be made at home. But the viscosity of factory-made milk is much better.
If you are also concerned about sugar, you need to check for the ingredients at the back of the box, as some of the varieties have added sugar to them. On the other hand, there are also a few unsweetened varieties that you can buy. It also has many other nutrients, including calcium, potassium, vitamins, fibres, and protein. It, on the other hand, is also a source of some fats and carbs.
Here is the composition of a cup of Almond milk (Source: Healthline)
Calories: 39
Fat: 3 grams
Protein: 1 gram
Carbs: 3.5 grams
Fiber: 0.5 grams
Calcium: 24% of the Daily Value (DV)
Potassium: 4% of the DV
Vitamin D: 18% of the DV
Vitamin E: 110% of the DV
The nutritional composition, however, differs from brand to brand and in this article, we are going to discuss the different Almond Milk brands. So, without any further delay, let's jump into the rest of the article, but before that, want to know what our top picks are like?
Our Top Picks
There are a few criteria that were considered when we delved into our favourite almond milk brands. However, its vegan properties, nutritional value, the obvious concern with taste and its value for the cost were the main factors that allowed us to curate this review list! Here are the four picks from our best for specific reasons...
| | |
| --- | --- |
| Best Overall | Urban Platter |
| Most Healthy | Orgain |
| Best Taste | Only Earth |
| Best Value | Epigamia |
Top 13 Best Almond Milk Brands in India
Almond milk is the new fad among gym-goers, health freaks, those with dietary issues and vegans. And it is most definitely here to stay! So, let's see the best Almond milk to buy in India.
1. Urban Platter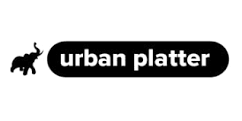 Urban Platter obviously had to be on the top of our list for their goal of making gourmet and healthy food accessible to everyone. Convinced of their mission to bring people together through good food, Urban Platter offers a wide range of products from around the world, and their policy is to bring only the best quality, consistency, and value to their customers.
Every product, including their almond milk, undergoes rigorous sensory and experience testing to ensure that it meets Urban Platter's high standards. The brand's almond milk is free of preservatives, unsweetened and rich in all the important nutrients such as Vitamin E, Vitamin D, Calcium and more. This dairy product contains carefully selected Californian almonds that are mixed with the Himalayan spring water to give the best to your palettes.
Key Highlights:
The milk is vegan, cruelty and GMO-free.
The milk comes in air-tight packing which is available in several packs.
The milk is well-stocked with nutrients such as Omega-3, vitamins and minerals essential for sustaining the well-being of individuals.
Why do we like them?
There is no reason why we shouldn't love them! It tastes amazing, provides about 40 per cent more calcium than normal milk and it is the perfect go-to sip before and after the gym. Nothing could be more versatile than their premium quality experience with milk.
2. Epigamia

Epigamia is a healthy snack company that believes in creating healthier and yummier snacking options made with fresh, locally-sourced ingredients. The company was founded with a vision to provide snack options that are not only good for you but also good for the communities they operate in. Along with its famous flavoured yogurts, its almond milk is also popular among consumers and for all the right reasons.
Delighting health-conscious consumers, the almond milk by Epigami ensures its product is devoid of preservatives, and it's both unsweetened and packed with vital nutrients. The products consist of 4% almonds and two times more minerals as compared to other brands in the market.
Key Highlights:
Epigamia uses fresh, locally sourced ingredients to create a pack of healthy almond milk
It has a Food Drum Innovation Centre, an in-house laboratory for perfecting their recipes.
The brand is FSSAI certified which assures the authenticity of their almond milk.
Why do we like them?
We like that they care! Something we truly enjoy about the snacks Epigamia offers is their variety. Their flavours are brilliant, everything tastes perfectly good and there is always something to everyone's taste.
3. 137 Degrees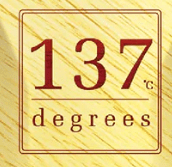 137 Degrees is a subsidiary of the larger food company Simple Foods, specializing in healthy and sustainable plant-based beverages. The brand's mission is to create high-quality products that are both delicious and environmentally friendly. At 137 Degrees, they source only the finest ingredients for their beverages, ensuring that they are organic, non-GMO, and free from artificial additives.
They also use innovative techniques such as cold brewing and high-pressure processing to maintain the natural flavour and nutritional value of their product. Once your mouth experiences the texture of 137 Degrees you would want to come back to this option again and again.
Key Highlights:
They specialize in healthy and sustainable plant-based beverages.
137 Degree uses high-quality, organic, non-GMO ingredients and innovative techniques such as cold brewing and high-pressure processing.
Their name is derived from the spot-on temperature to which milk needs to be pressed for the perfect drink.
Why do we like them?
At GrabOn, we are a bunch of aesthetes, okay? Without shame, we'll admit, we love their eco-friendly, colourful, innovative packaging. Their drinks are equally good, but if someone has got the right idea of consumer branding, it's them!
4. So Good

So Good is an Australian brand that has been dedicated to plant-based milks for over 30 years. Their mission is to provide customers with high-quality plant-based products that are both nutritious and delicious. The brand is committed to offering healthier and better-tasting alternatives to traditional dairy products.
Their almond milk is high in calcium and fortified with nutritional goodness, making them an excellent source of essential vitamins and minerals. So Good offers a variety of packs to cater to different flavours and needs. Love what you see, ethical, clean, green products? Give our review of the best peanut butter brands a read for more ethical brands and products.
Key Highlights:
They have 3 decades of experience in making nut and soy milk.
Their products come in several flavours with both sweetened and unsweetened varieties available.
They are plant-based, vegan and lactose intolerance friendly, cruelty-free and non-GMO based.
Why do we like them?
Their almond milks are simply the best. They are tasty, have a variety of flavours and are extremely versatile. It can be used in recipes, your morning coffee, the daily protein shakes. You name it and they have a combination for it.
5. Only Earth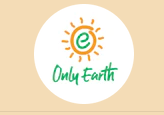 Only Earth is a company dedicated to making a positive impact on the environment and the health of its consumers. Founded with the realization that we only have one planet and one chance to take care of it, Only Earth offers a range of plant-based non-dairy alternatives that are better for the planet and for your health.
An exceptional nutty flavour that can fill your mornings and evenings is what you can expect from Only Earth's almond milk. This gluten and cholesterol-free product is simply the best for any meal. Apart from offering the industry-best almond milk, this brand is also known for offering rich-in-nutrition coconut and oat milk without compromising on taste.
Key Highlights:
Almond milk is vegan, soya-free, lactose-free, and free of trans fats and cholesterol
Committed to reducing carbon emissions and water consumption
Preservative-free and guilt-free options available
Why do we like them?
There is absolutely no doubt about it, we stand by Only Earth's values. We love their products; they are tasty, healthy and incredibly affordable. But above all that, the commitment to the planet is admirable. Buying from them seems to be the greenest way of living in the modern world.
6. Silk

Silk is a company that believes in making delicious plant-based food that is good for you and the planet. Established over 25 years ago, Silk is one of the original players in the dairy-free market, and they offer a range of plant-based products to cater to everyone, from vegans to those who simply love good food.
We were truly impressed by their antioxidant-filled and saturated fat free almond milk. The brand's dedication to excellence shines through its meticulous selection of ingredients that goes into the making of this culinary sensation. Additionally, their long-standing experience in the dairy-free industry and commitment to progress make them a trusted and reliable choice for those looking for high-quality plant-based products.
Key Highlights:
Offers a variety of plant-based products for everyone, including almond milk, oat milk, and dairy-free yogurt.
Committed to sustainability and reducing environmental impact by using fewer resources and supporting bee populations.
Believes in the power of plants for a healthier lifestyle and planet.
Why do we like them?
Back in 2010, if you said vegan, we would have said, Silk! Considered one of the pioneers of vegan products in India, Silk is the OG brand to go to. They were the trendsetters, and they know their game. And we know we will always love them for pushing this movement forward. 7.
7. Borges

Borges is an international, family-owned food processing company based in Spain with over 120 years of experience in the industry. One of their well-recognized and popularly sold products is almond milk. It is a creamy, healthy and reliable option that is made from roasted almonds and is 100% natural. The brand also boasts its almond milk is hormone-free, which makes it all the healthier.
Other exported products include olive oil, vinegar, walnuts and walnut-based spreads and olives. Borges specializes in the management of agricultural estates and the industrial processing, packaging, and marketing of various food products.
Key Highlights:
The almond milk by Borges is easy to digest.
Great options for those switching to a plant-based diet due to health issues.
Strong international presence with 15 commercial offices worldwide
Why do we like them?
We love their 100 per cent dairy-free milk alternatives. It gives you all of the nutrients required for your daily needs, comes in natural flavours and is packed conveniently enough to take it with you on the go! Besides, who does like a little Mediterranean kick in the morning?
8. Hershey's

The Hershey Company is a game-changer in the food industry based out of Hershey, PA. The company is known for its superior quality chocolates, candy, beverages, and other irresistible delights, and is the largest producer of rich and exotic chocolates in North America.
Sofit is their plant-based drink division. Their drinks are dairy-free, preservative-free, and made of plant protein, making it an excellent choice for those with dietary restrictions.
Key Highlights:
The almond milk comes in two flavourschocolate, unsweetened which is rich in Vitamin B12.
Along with almond milk it also offers flavoured Soya milk.
All products by Hershey's are FSSAI certified.
Why do we like Hershey's?
We cannot deny it, Hershey's is associated with nostalgia. Every sip of their vegan milk reminded us of nothing but the sweet Sunday mornings at home when breakfasts were basically treats. It satisfies you, leaves you feeling feel and happy.
9. Raw Pressery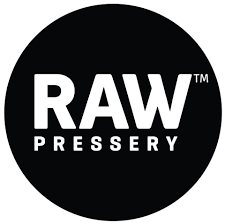 Raw Pressery is a Mumbai-based company that delivers fresh and nutritious cold-pressed juices, almond milk, and sugarcane juice in plastic bottles to ensure longer shelf life. Founded by Anuj Rakyan, the company uses high-water pressure processing (HPP) technology instead of pasteurization to preserve the nutritional value of their products.
Raw Pressery has expanded to over 16 cities in India and has also ventured into the Middle East, catering to health-conscious consumers who are looking for a convenient and healthy alternative to traditional beverages. You can also take advantage of Raw Presssery coupons and offers to grab a better deal and get all your orders delivered at a discounted price.
Key Highlights:
They have both unsweetened as well as cacao flavoured almond milk.
Raw Pressery uses cold-pressed technology to extract juices without heat or oxidation, preserving the natural nutrients and flavors of the fruits and vegetables.
The company offers a range of healthy and delicious products, including cold-pressed juices, almond milk, and sugarcane juice, catering to different dietary needs and preferences.
Why do we like them?
They are the tech giants of the food world. A sip of any beverage from Raw Pressery truly hums their claim to natural goodness. Besides, they are ethically packed, full of nutrients, is refreshing and worth every penny spent on it.
10. Blue Diamond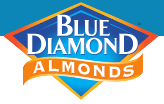 Blue Diamond is a cooperative of more than 3,000 growers who have been pioneering the almond industry for over a century. They carefully grow and harvest the freshest California almonds, which are then transformed into a diverse line of almond-based products using state-of-the-art technology.
Blue Diamond's diverse line of products is a measure of care and consistency, nurtured by the hands and minds of generations of growers and an organization that knows that creating a quality product is more than just a job. And in regard to almond milk, Blue Diamond has some of the best in town, and varieties including sweetened and unsweetened, plus others like chocolate, vanilla, etc.
Key Highlights:
The company uses state-of-the-art technology to transform raw almonds into a diverse line of almond-based snacks, beverages, and ingredients.
The brand has been pioneering how almonds are enjoyed for over 100 years and ranks as the world's largest almond processing and marketing company.
They are the proud owners of the world's largest almond innovation centre as well.
Why do we like them?
Blue Diamond is special because they are more than just a brand; they are a cooperative of growers who have been perfecting the art of almond cultivation for over a century. Their commitment to quality is evident in every step of the process and the taste of the final product as well. We love a hardworking group of people and the results of their hard work? Even more so!
11. Orgain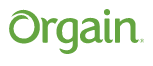 Orgain was founded by Andrew Abraham, M.D. with the goal of putting the power of good, clean nutrition in the hands of people everywhere. After beating cancer at a young age, Andrew devoted himself to medicine, but his passion for better nutrition inspired him to create foods and beverages based on the belief that real nutrition has the power to make a real difference in people's lives.
Today, Andrew's commitment to nutrition, quality, and taste goes into everything created at Orgain. Orgain's dedication to using high-quality ingredients is evident in their selection of organic and nutritious ingredients in their products. Each of their almond milk cartons is packed with 10gm of plant protein. The products are USDA organic certified and are safe to consume.
Key Highlights:
You will find sweetened as well as unsweetened versions of almond milk at this brand.
Orgain products are certified plant-based, gluten-free, and made without soy.
They do not use artificial flavors, sweeteners, or preservatives in any of their products.
Why do we like them?
We admire their green, natural, clean nutrition ethics. It is definitely something we can get behind. Additionally, all of their products are tested by in-house nutritionists, which is an added bonus, so you know exactly what you are consuming.
12. Drupe

Drupe, a home-grown brand that set its journey to educate and make available healthier vegan products to the Indian masses is popular for its almond milk. Their almond milks are not fortified and are made under organic conditions. To add the touch of Indianness the brand has even launched almond milk in haldi powder, cinnamon and many more flavours.
Apart from their tasty and nutritious almond milk you can also expect various recipes on their website that can enhance your vegan journey. Vegan dark chocolate, assorted trail pack, date syrup, almond butter, etc. Are some other products that you can expect at the store.
Key Highlights:
The products come in easy to carry packaging which can be served chilled anywhere.
Whole almonds go into the making of the product, i.e., almond along with skin for extra fiber.
The milk comes in 200ml biodegradable bottles that are easy to carry.
Why do we like them?
Being an India based brand that has successfully established its name in the market. Our love for this brand is natural. The brand not only sells products, it also spreads the benefits and the ways of living a vegan life. You can also check-out the various recipes on the website to try different vegan recipes.
13. Ecomil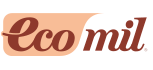 The quirky packaging of this brand is sure to attract anyone's attention. The Spanish brand uses ingredients like almond, hemp, coconut, chestnuts, hazelnut and many more organic elements. The brand believes in a healthy lifestyle and promotes an array of environmentally sustainable products.
You can get the almond milk in both liquid as well as powder form. The powdered form can be used for up to 2 months, thus making it a more lasting option. Along with almond milk, you'll also find oat milk, coconut milk and more on its site.
Key Highlights:
The almond milk comes in flavoured, unsweetened as well as diet specific forms.
All products are manufactured keeping European standards in mind.
The products are certified by IFS and BRC.
Why do we like them?
We love this brand for its quirky packaging and amazing instant powders. They use the Marcona variety to make its almonds milk.
Vegan Milk Options: A Brief Introduction
Turning to veganism is on the rise as more and more people are choosing an ethical and healthier lifestyle one of those changes being replacing cow's milk with dairy-free alternatives. There's no need to worry about missing out either because there is a plethora of tasty plant-based milk available:
Soy milk: Soy milk is a centuries-old vegan go-to, created from soybeans and water with nutrition similar to cow's milk. Creamy and versatile, it also supplies an array of health benefits like calcium, vitamin D & B12 for improved overall well-being.
Almond milk: Almond milk has become an incredibly popular vegan-friendly choice, offering a nutty flavour, creamy texture and unique sweetness. This alternative to cow's milk is created with simply almonds and water plus it offers many benefits, including being lactose-, gluten-, and calorie-free yet rich in healthy fats, vitamin E & antioxidants.
Oat milk: Oat milk is the latest craze that goes beyond vegans. Its subtle sweetness and frothy texture make it a great base for lattes and cappuccinos, while its creamy smoothness adds natural sweetness to your cup. Additionally, oat milk has several benefits, such as being rich in fibre plus containing minerals like iron and calcium.
Coconut milk: Coconut milk gives your dishes a unique, tropical flavour. Whether you use it in curries or smoothies, its creamy and slightly sweet taste will add an indulgent touch to any meal. However, due to the high amount of saturated fat found in coconut milk, opt for low-fat varieties if you want to watch out for your overall fat intake.
Hemp Milk: Not many people know about hemp milk, but it's a powerful ally for vegans. It has an earthy yet nutty flavour and is packed with heart-healthy omega fatty acids perfect if you're looking to add more of them to your diet. However, be aware that this vegan option isn't as nutrient-dense as some other alternatives: calcium, vitamin D, and protein are all lacking in comparison.
Frequently Asked Questions
1. What is almond milk, and how is it made?
Almond milk is a nutritious and delicious plant-based beverage that's kind on your waistline. Created by combining soaked almonds with water and then straining them for a creamy texture, this dairy alternative gives you all the benefits of calcium without any extra calories.
2. What makes almond milk a healthy choice?
Almond milk offers a wealth of health benefits to everyone. It is low in calories and fat but rich in vitamins such as vitamin E and iron and is the perfect choice for anyone suffering from dietary issues.
3. Which are the best almond milk brands available in India?
The top almond milk brands in India are Only Earth, Silk, Blue Diamond, Orgain, and 137 Degrees.
4. Is almond milk easy to incorporate into the daily diet?
Almond milk is an incredibly versatile ingredient; perfect for all your smoothies, coffee and tea or as a tasty addition to cereal, baking and cooking. It comes in three delicious flavours vanilla, chocolate & unsweetened so you can find the one that's just right for you.
5. How to select the right almond milk brand?
When picking an almond milk brand, it's critical to seek out those with premium almonds in the ingredients and steer clear of unnatural additives or preservatives. Taste, texture and nutrition are all factors you should assess when making your decision so that you end up choosing a product tailored to suit your needs. Don't forget to have a look at the list of components too.
Summing Up!
Almond milk is not only great for a healthy diet, but it's also an excellent source of protein and can be used in many different recipes. If you want to switch from regular milk, almond milk is a great place to start.
Going vegan comes with plenty of benefits it's great for the environment, reduces animal cruelty and improves your health. But don't be intimidated; there are lots of delicious plant-based milk options out there to suit every palate! Experiment today and discover which one is right for you.