Gone are the days, when we all tend to enjoy fresh juices at home! In the contemporary fast-paced life, we all are always in a rush, making it almost impossible to get hands-on self-made juices from the convenience of our abode.
This hasty living has led to the emergence of many packaged fruit juice brands that are rejuvenating and refreshing. Also, the arrival of these numerous juice brands has given us the liberty to enjoy our most favored fruit juices at whatever time we are desirous of. Though there are numerous fruit juice brands in India, below we are going to discuss some best fruit juice brands, which are everyone's favorite in the country.
Our Top Picks:
| | |
| --- | --- |
| Best Overall | Real |
| Best Nutrition | Minute Maid |
| Best For Health | Vansaar by Baidyanath |
| Best In Taste | Tang |
Top 13 Fruit Juice brands In India
Today, you can find all sorts of fresh packaged juices in numerous flavors available at every shop located in your locality or for that matter anywhere in India. So, in lieu of enlightening you about some top juice brands and also to assist you to find the best suitable, as per your need, below we have enlisted and ranked them. Based on your preferred flavor or mood, you can fetch the one that's perfect for that occasion.
Let's first have a look at the table below for a broader understanding:
Last update was on: March 27, 2023 6:26 pm
Real
Established in 1997 by Dabur, Real is currently the number one juice brand in India that has been satiating the craving for juices of millions of Indians for decades. Though most of you must be well aware of this brand, to some it may come as a surprise that Real has 22 exotic juice variants in all flavors you can think of, to cater to all sorts of juice admirers in the country. Of all these, Real Fruit Power Cranberry juice is the favorite of many in India.
Why Real Juice?
Made from the best quality fruits, and is delivered to you after 108 quality checks to maintain the desired flavor, taste, nutrition, and quality.
Devoid of any added preservatives or artificial colors, or artificial flavors.
Comes packed in tempered-proof tetra pack cartons to preserve the flavor and let you experience the most pleasing taste with every sip.
B Natural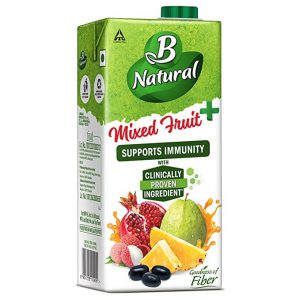 When it comes to delivering authentic Indian fruit-made juices, B Natural is a prominent fruit juice brand in India that needs no introduction. All the juice variants from this brand are made using fruits sourced from local Indian farmers, ensuring zero concentration and abundant richness for antioxidants and Vitamin C in all the juices. Though all its products are very popular, the popularity of B Natural Mixed Fruit Juice is just unmatched among online Indian juice buyers.
Why B Natural?
Every sip tends to deliver the authentic fruit experience.
Made using 100 percent fruit pulp and zero percent concentrate thus rich in fiber contents.
Comes without any added preservatives or flavors and abundant fruit nutrition with Vitamin C ensured with each gulp.
Vansaar by Baidyanath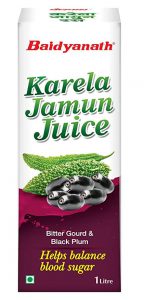 Vansaar is known to deliver the best fruit juice for health and is run and managed by the well-known Ayurveda company Baidyanath, which was formed in the year 1917. Keeping modern research and ancient knowledge at the epicenter, Vansaar has diligently developed many juices and numerous other products to transform modern lifestyle-induced health concerns. All its juices are aimed to boost your immunity and one such product that needs mentioning is Baidyanath Vansaar Amla Juice.
Why Baidyanath Vansaar?
Made using cold-pressing pure ingredients (such as Amla, Tulsi, etc.) to maintain the nutrition.
Has antioxidant properties and is beneficial for blood pressure patients.
Rejuvenates overall health and many of its products can also be applied on the scalp to prevent dandruff, hair fall, and premature graying.
Tang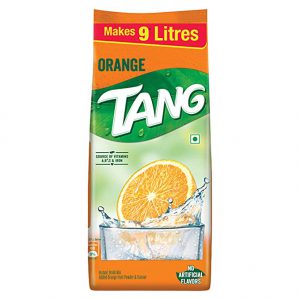 Tang is an American juice brand that is equally popular among Indians because of its tangy taste and the goodness of Vitamins (A, B, & C) that it delivers. All Tang juice variants are very popular, especially among kids, and also are a great assistance to mothers. Just by adding some spoons of Tang in water, a quick and refreshing drink becomes available to their children that is full of nutrients and vitamins. Of all its juices in India, Tang Orange Instant Drink Mix is very popular.
Why Tang?
Comes enriched with vitamins A, B, C, and iron, all thanks to the goodness of fruits that it's made of!
Highly tasty and soothing and helpful in beating scorching heat.
A glass of this juice is sufficient to fulfill the 60 percent daily need for Vitamin C.
Exhausted after playing sports, any of the Tang juice can get you rejuvenated in no time.
Minute Maid
Founded in 1945, Minute maid is the world's largest marketer of fruit juices that is owned by the renowned beverage company Coca-Cola. Through its various fruit juices, Minute Maid aims to deliver the freshness and texture of real fruit pulp to the hands of the buyers to let them quench their thirst and at the same time get them engrossed in the delight experienced by their taste buds! It has many products under its belt, one such is the Minute Maid Pulpy Orange Juice drink that is everyone's favorite.
Why Minute Maid?
Experience the best of the real fruits with every sip.
Anytime anywhere ready to serve drinks that deliver maximum enjoyment when shaken well before the gulp.
Comes in a 100 percent recyclable bottle.
It makes you feel exemplary from the inside out with its ensured deliciousness and refreshment.
Kapiva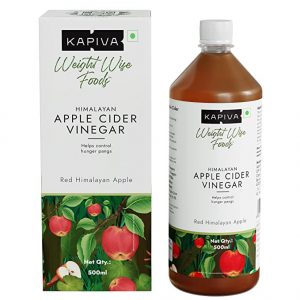 It is an Indian Ayurvedic fruit juice brand that aims to improve your health effortlessly through its authentic natural products, made combining the valuable ancient Indian traditional knowledge and the latest technology. It has a range of juices that aims to improve your lifestyle naturally.
All the required ingredients for juices are carefully sourced with a single objective to bring it to you just the way mother nature created it. Also, you can buy its products at discounted price by using Kapiva coupons and save some money while shopping online. Further, Kapiva is among very few juice brands that have fruit juice to combat weight gain. One such is its Kapiva Wheatgrass Juice.
Why Kapiva?
Helps in the detox of the liver and also cleanses the digestive system.
Its Ayurvedic juices are made in GMP-approved facilities using pure wheatgrass and without the use of any added sugar or artificial colors or flavors.
Comes enriched with fibers and enzymes to boost the overall energy level in the body.
Del Monte

Del Monte is an American plant-based food company that has a vibrant legacy of 135 years in the same industry. In India, it is one of the well-known juice brands that offer top-notch quality juices, helping people feel refreshed and energized every time they get their hands on its juice. Further, it has a range of ultra-fresh juices that come with 100 percent fresh fruit and that's ensured from the manufacturing stage itself. Though it has many products under its name, its Green Apple Fruit Drink is one of the best-selling juices in India.
Why Del Monte?
The lingering flavor of fresh fruits with every sip is ensured to give a refreshing and unique flavor.
It has 30 percent fruits (depending upon the product) content in it.
Comes with nutrients and antioxidant properties along with vitamins and dietary fibers. All these are very essential for human health.
All its products have minimum shelf life of 18 months.
Paper Boat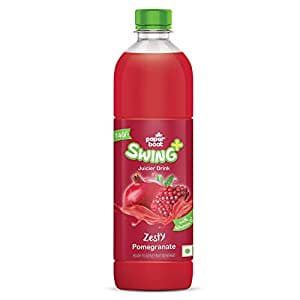 Paper Boat is an Indian food and beverages brand that was founded in the year 2013 and in a very short span of time became a renowned fruit juice brand in the country. The credit for such exemplary growth goes to its range of traditional Indian drinks such as Aam Panna, Jaljeera, and Aam Ras. Of all mentioned here, Paper Boat Aamras juice needs special mentioning for its delectable taste and flavor.
Why Paper Boat?
All juices from this brand are full of lusciousness and incredible flavor garnered from the fresh fruits.
Handpicked and sunkissed fruits are used to give juices a royal flavor.
No bioengineered ingredients or preservatives or artificial colors are used in the juice manufacturing.
Tropicana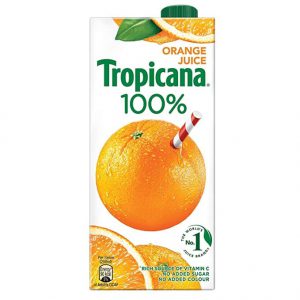 Tropicana started its journey in 1947 with the aim to deliver the finest fruit juices and today it is a global pioneer in this segment. Currently, it is the world's number one juice brand, whereas, in India, it is renowned for offering the top-quality juices that come containing nutrients essential for sustaining a good and healthy life. Though it has numerous products and all are very popular, its Tropicana Fruit Juice surpasses the adulation of all.
Why Tropicana?
The goodness of mixed fruit is ensured with every glass of Tropicana juice that has a super taste and comes in ready to serve format.
For every 200 ml intake, it provides 98 Kcal energy and 5 percent of an adult's RDA (Dietary Reference Intake).
It has a special 6-layer protection to let you enjoy it's refreshing and delicious taste.
Patanjali

Today, Patanjali needs no introduction when it comes to health-oriented food and beverages. Following the same intent, it has several healthy fruit juices for Indian buyers that are made keeping the traditional Ayurvedic knowledge at the epicenter. If you are looking to buy its juices or other products online, avail of Patanjali coupons to save some bucks.
All the juice variants from this brand contain natural nutrients and are also rich in fiber, carrying great medicinal value. One such product that is widely popular and appreciated is Patanjali Aloe Vera Fiber Juice
Why Patanjali?
Has high fiber content and also imparts some medicinal benefits to your body.
Ensures nourishment to the body.
Comes loaded with vitamins, minerals, and antioxidants.
 Vitro Naturals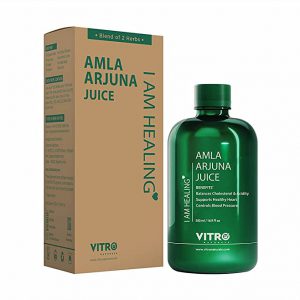 Founded in the year 2007, Vitro Naturals was conceived for the Indian market to fill the void of food and beverages carrying medicinal and remedial Ayurveda characteristics. The fruit juice variants of this brand are made using ingredients that are procured fresh from the farm and processed at its GMP-certified manufacturing facility.
In a short period, this brand's juices have reached more than 20 countries and have garnered accolades beyond words. All of its product's act as immunity boosters and come along with antioxidant properties.
Why Vitro Naturals?
Juices are devoid of any sugar, artificial flavors, colors, and chemicals and are also GMP-certified.
All juices are made using premium fresh quality ingredients to help fight abnormal levels of cholesterol.
The high levels of antioxidants and 30x more Vitamin C to help in fighting free radicals and keeping the immunity system strong.
It boosts collagen production, which in return stimulates hair follicles, ultimately promoting hair growth.
 Raw Pressery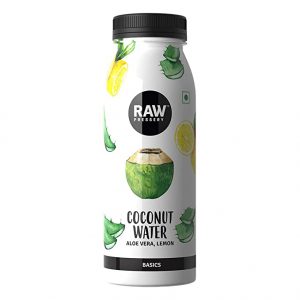 Raw Pressery is an Indian juice brand founded in the year 2014, that is known to offer clean-label beverages such as – juices, smoothies, soups, and nut milk to customers. It directly works with farmers to get the best quality fruits, vegetables, and nuts from across the world, pack the goodness in a bottle, and deliver it to the customers' doorstep. If you are also looking to get its product delivered at home, then use the Raw Pressery coupons and get all at discounted price. It also has numerous attention-grabbing products, of which Valencia Orange Juice is one of them.
Why Raw Pressery?
Very rich in Vitamin C.
Has numerous juices to let you start your day perfectly as it is devoid of any added water and sugar.
No form of concentrate is used in manufacturing of its juices.
High fiber content acts as roughage, helping in digestion.
Jiva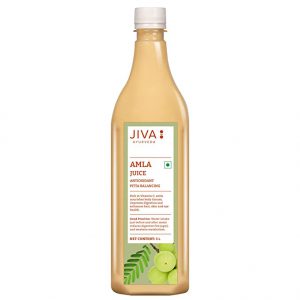 Jiva is an Indian juice brand that aims to take the goodness of Ayurveda to every home on this planet and it also carries the experience of more than 25 years for the same. It has numerous juice variants that are made using the science of Ayurveda to encourage healthy life to create a balance of body, mind, and consciousness. All its juices are natural immunity boosters, and the one that needs mentioning here is Jiva Giloy Tulsi Juice.
Why Jiva?
It is power packed with the goodness of Giloy blended with the herbal ingredients (such as – Tulsi, Jamun, Neem, etc.), helping strengthen immunity.
Comes with inflammatory properties and thus helps in alleviating inflammations.
Its juices act as a good detoxifier by rinsing out toxins and also helps in enhancing skin health.
This juice brand is GMP-certified and FSSAI-approved.
Conclusion
Here, the list of best juice brands in India has come to the end. But keep patience, we have some more information for you. Now, let's talk about the types and benefits of fruit juices. Just knowing about the top fruit juice brands is not enough, I guess. It is equally important to know about the types of fruit juices along with their benefits. This along with the above list will help you find the perfect juice for yourself.
Types and Benefits of Fruit Juices
Today, we have endless fruit juices from top brands that come in different flavors, depending upon the ingredients. Based on the flavors (such as orange, apple, cranberry, etc.), let's look at the types of fruit juices and the benefits associated with them.
Orange Juice:
As the name suggests, this juice is made using oranges and some variants also have the pulp format. It is a major source of vitamin c and also carries antioxidant properties. As orange juices are rich in Vitamin C it helps in fighting cancers, cardiovascular disease, and age-related issues like cataracts. It is also helpful in the common cold.
Coming to their antioxidant properties, orange juices help in nourishing skin, and being a good source of folate (a chemical substance that helps in DNA synthesis), they can be helpful in fetal growth and development.
Apple Juice:
Made from apples, apple juices are a good source of Vitamin A and numerous nutrients. Along with this, apple juices also have fibers that are very helpful in digestion. Also, if you are not an admirer of raw apples, then you need to try its juices, to get all the benefits associated with eating apples. Further, apple juices are very good for heart health as well as very efficient in fighting asthma and are a great dietary component to lose weight easily.
Cranberry Juice:
Made from cranberries and sugar that grow on small shrubs or vines is not only great for our taste buds but also has many health benefits. One such benefit is its ability to reduce urinary tract infections. So, if you have any such issue, then you must try these and avail the benefits that it brings for you from a health perspective. Also, it positively impacts blood pressure, glucose metabolism, oxidative stress, and inflammation.
Also, cranberry juices are a good source of Vitamin B, which plays a crucial role in keeping the skin, eyes, and neural health.  Further, if you are facing problems with indigestion and constipation, cranberry juices are very beneficial.
Pomegranate Juice:
Made from pomegranate, it carries all the health benefits that are associated with it. These juices are a good source of vitamin K, which is very beneficial in hair growth and memory improvement. Also, pomegranate juices are vital for heart health and also have high antioxidants that are integral for maintaining good skin health.
Conclusion:
In the end, I would just like to add that the above list of best fruit juice brands is very extensive and we have tried to incorporate all the well-known fruit juice brands. But still, if you think that any other brand needs mentioning, then let us know through the comment section below. Also, if you are fan of homemade juices, then go through this informative content and get all the required information to buy the best juicers for yourself.
FAQs:
1. Is fruit juice good for your health?
Yes. Fruit juices have nutrients and vitamins that are very vital for overall human body metabolism.
2. Which of the juice varieties has the highest Vitamin C content?
Orange & Lemon-flavored Juices have the highest Vitamin C.
3. How long do juice packets last?
Depending upon the brands, the shelf life of juices ranges between 2 to 8 months.
4. Which is the best fruit juice brand in India?
Real, B Natural, Tropicana, Safal, and Paper Boat are some of the best juice brands in India.
5. Which brand has the best orange juice in India?
Minute Maid, Tang, and Raw Pressery are some brands that have top-quality orange juices for Indian buyers.