Our Top Picks
Last update was on: June 23, 2022 8:05 pm
It is hard to miss film stars and sports personalities endorsing the ancient Ayurvedic formulation called Chyawanprash. Renowned for the immense health benefits it offers, it is but natural to buy and consume the best one to boost health and well being. Men, women, and children – everyone can benefit from eating it daily. With so many brands offering so many variants of Chyawanprash how does one know which is the best for him or her?
That is precisely where we intend to help you – to choose the best that aids in promoting your health and well being. As an Ayurvedic Supplement, the right brand can do wonders to your body and mind.
Have a Look at Top 10 Chyawanprash Brands In India for 2022
Dabur Chyawanprash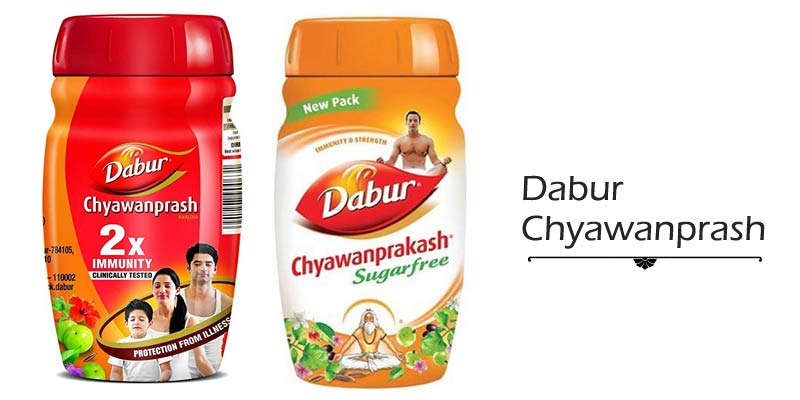 Our Pick
Builds immunity, helps in building strength and stamina and boosts body's ability to fight common cold and other illness
PROS
Boosts Immunity
Protects from Illness
Enhances Body Energy
Improves Strength
CONS
Few People had issues with Packaging
Some People did not lke the taste
Dabur is undoubtedly the market leader and the most preferred and popular brand in Holistic Ayurvedic Care Products. It is a household name to reckon with and a prominent one at that. Dabur also offers various variants under its brand; the popular flavours include Regular, Sugar-free, Mango, Mixed Fruit, and Chocolate in packages of 250 grams to one kg.
Dabur Chyawanprash has Amla as the main ingredient and 49 most potent herbs that boost the immunity of the body and make it resistant to common infections. The herbal formulation is time tested and over 2500 years old. The products are prepared under strict quality controls and are clinically tested. Being natural and safe for all age groups, its regular consumption improves stress tolerance, increases energy levels promotes strength and treats cough. It is also a powerful anti-oxidant.
What are you waiting for? Go and get yourself a cold remedy! The cold season is here, so do not delay. Dabur Chyawanprash has the best range of products to combat the common cold, so you are certainly not at a loss on what to buy! Try it now and see your health improve instantly!
Weight: 500g
Baidyanath Chyawanprash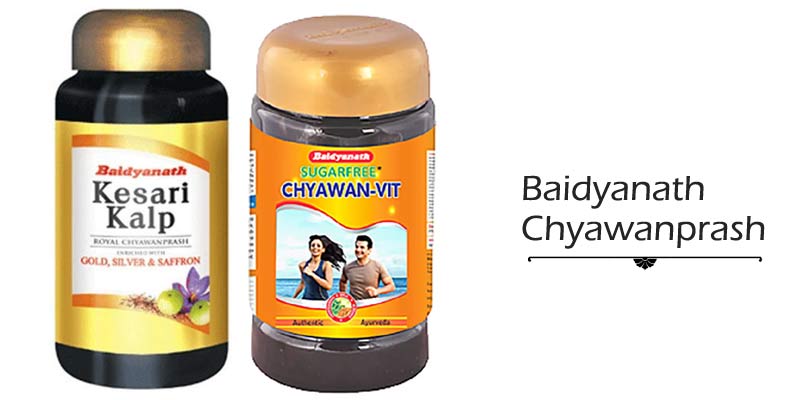 Baidyanath, the brand name of Shree Baidyanath Ayurved Bhawan Pvt. Ltd is known to have pioneered the establishment of ancient Ayurvedic medicine with modern research and manufacturing techniques. The company offers Chyawanprash in many variants like Special, Junior Chyawanprash for children, and Kesri Kulp Royal exclusively for women. They also sugar-free variants of it.
It is prepared using the traditional processes as per Ayurvedic recipes. They make use of potent ingredients such as ambhari bark, bael bark, sugar, honey velvetleaf, dried grapes, lotus flower, myrobalan, white sandal, emblica, cinnamon, and saffron. All together it works wonderfully to boost your overall health. Baidyanath Chyawanprash is also rich in antioxidants and boosts your immunity while strengthening the body's defense system from the inside.
---
PROS:
Contains 52 Ayurvedic herbs
Made with 100% pure Ghee
Rich in vitamin C for strong immunity
Good for growing children too
No Paraben
CONS:
Few faced delivery issues
Few complaint of packaging
---
Weight: 1kg
Zandu Chyawanprash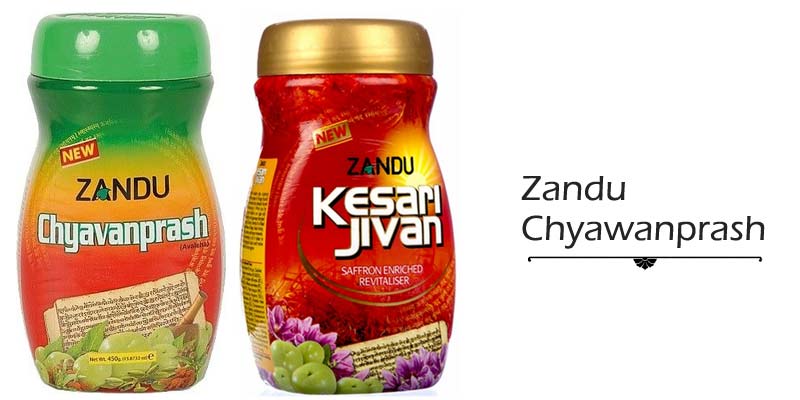 Zandu, a subsidiary of the erstwhile Emami Group is a recognised and trusted brand when it comes to healthcare products. You must have seen Shah Rukh Khan endorsing Zandu on Television and Print Media. Zandu is undeniably a market leader of Ayurvedic formulated health supplements. Zandu also offers many variants in the Chyawanprash category like Sona Chandi, Zandu (Sugar-Free) for diabetics, and Kesri Jivan Chyawanprash.
It contains Amallaki as the main ingredient, and high amla content makes it rich in Vitamin C. It helps in building the body's resistance to infections, improves the digestion system, and boosts the physical and mental well-being of an individual. It also contains ghee, honey, jaggery, kesar, exotic herbs and spices, and mineral traces.
You may find the brand to be a little heavy on the pocket (Rs. 520 for 900 grams), but its benefits far outweigh the price.
Weight: 450g
Patanjali Chyawanprash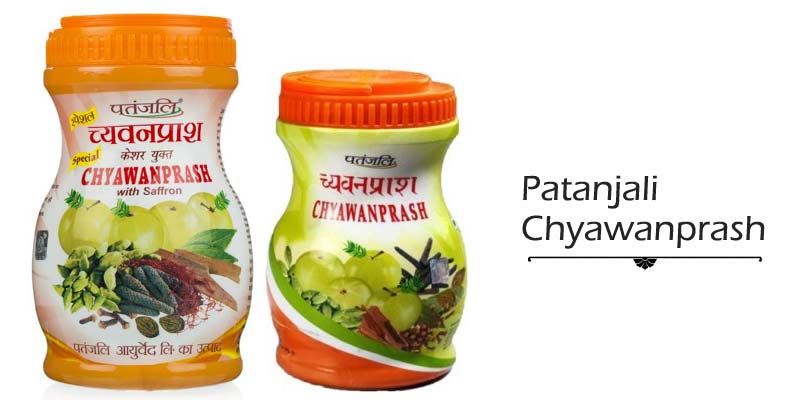 The Yoga Guru Ram Dev Baba's backed FMCG Company Patanjali Ayurved Limited has taken the country by storm thanks to their quality Herbomineral preparations. Widely trusted and highly reputed, Patanjali's products are manufactured by rigorously following the principles of Good Manufacturing Practices (GMP).
The ingredients are all Ayurvedic, and cow's ghee is one of the primary components in its preparation. Patanjali's Chyawanprash is known to rejuvenate the body and boosting physical & mental strength. Regular consumption also strengthens the heart and the lungs. It also controls cough, phlegm, and bronchitis and is one of the best treating asthma. Your body will feel nourished, and you will feel healthy overall.
Loaded with minerals and anti-oxidants, it is quite affordable as well. Priced at Rs. 260 for a kilogram pack, use it daily for improved health.
Weight: 500g
Kottakkal Arya Vaidya Sala Chyawanprash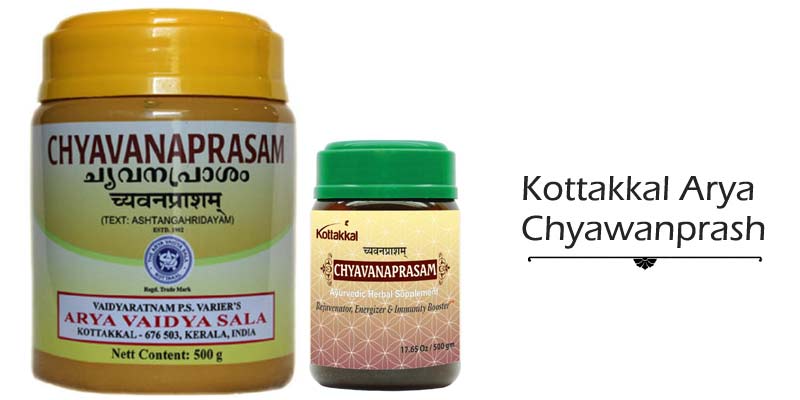 From God's Own Country, Kerela, Kottakkal Arya Vaidya Sala Chyawanprash classifies as an exclusive product. The exhaustive list of ingredients includes Matsyandika, Thugakshiri, honey, cow ghee, Kasmari, Tailam, and vilwa. It also used jaggery instead of sugar and a powerful blend of other spices and herbs.
Regular consumption of Kottakkal Arya Vaidya Sala will improve memory and concentration and also calm down the nervous system. It is also suitable for people who suffer from depression. It enhances the complexion and slows down the process of aging.
A 500-gram pack would cost you Rs. 205 on MRP and its shelf life is three years from the date of manufacture.
Weight: 500g
Himalaya Herbals Chyawanprash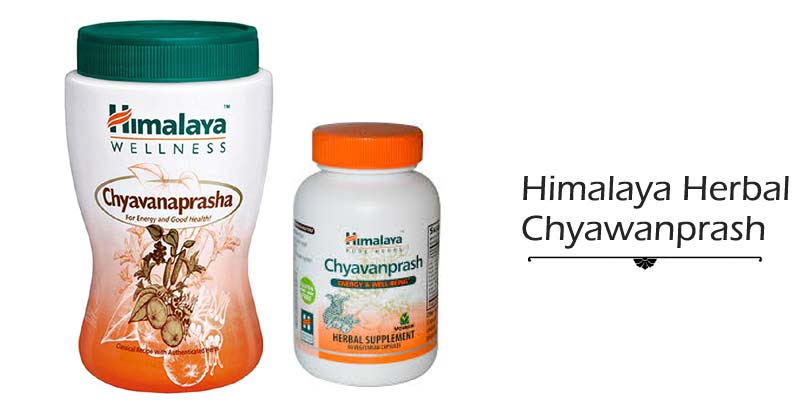 Himalaya is another wellness brand that strives on using traditional ingredients with modern science to improve the quality of life. A market leader for a long now, it has a strong fan base and a wide distribution network. Himalaya Herbals Wellness Chyawanprash uses a classic recipe with traditional herbs that promote wellness naturally.
Enriched with more than 30 herbs, it can be consumed in all seasons and is known for its therapeutic properties. It stimulates resistance of the body to fight infections, promotes energy levels and boosts fitness, treats stress-induced ailments, and improves digestive health. For people with allergies and asthma, it can be particularly beneficial since its ingredients are weather friendly and nullify the adverse effects of changing seasons.
The MRP of Himalaya Herbals Chyawanprash for a 1 kg jar is Rs. 40.
Weight: 1000g
Apollo Life Chyawanprash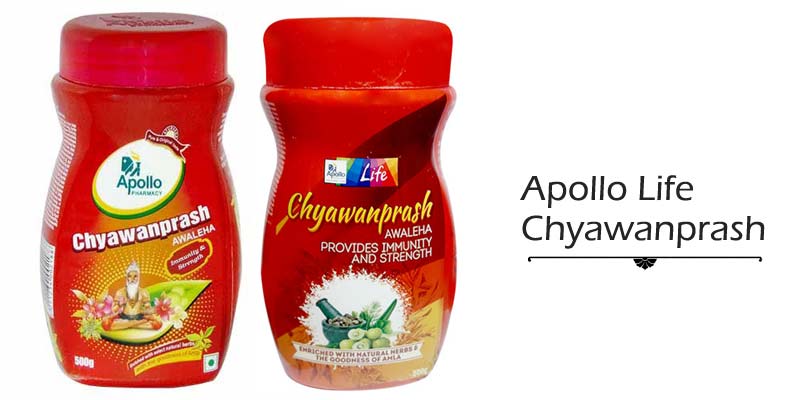 From the group of Apollo Hospitals, Asia's major healthcare group, it is important to include the name of Apollo Pharmacy Chyawanprash in this list of best brands in India in 2019. Prepared in an Ayurvedic formulation, Apollo Life Chyawanprash can be ideal for you to fulfill the daily nutritional requirement.
Regular consumption of this provides immunity and strength and also boosts digestive health. As it keeps your gut healthy, you will notice your overall health taking a boost. It also improves stress tolerance, and you tend to look better with your overall health improving gradually. With a distinct pleasant taste and 100% natural ingredient base, you can be assured of its high quality and authenticity.
It is also an affordable brand where a pack of 500 grams will cost you around Rs. 150.
Sri Sri Tattva Ayurveda Chyawanprash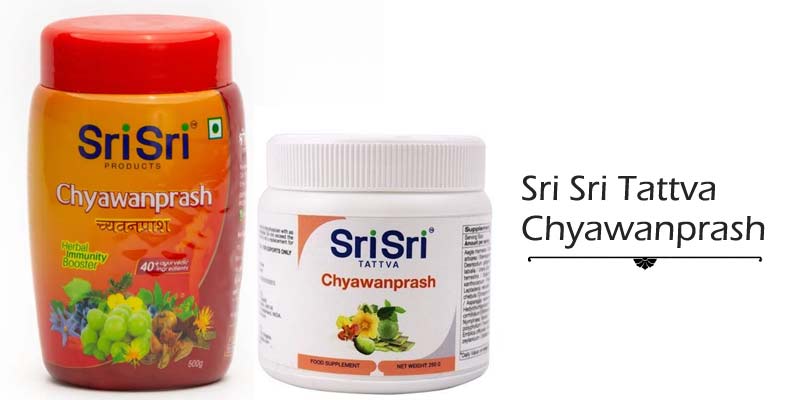 The healthcare brand from the holistic Art Of Living foundation led by Sri Sri Ravishankar, Sri Sri Tattva aims to promote health and wellness to every household. This herbal formulation is prepared with the highest levels of purity and per traditional techniques used by the ancient Rishis.
With over 40 ingredients, including Amla and honey, Sri Sri Tattva Ayurveda Chyawanprash is indispensable if you want longevity, youthfulness, and vitality. Daily consumption of it boosts memory, immunity, energy and digestive health. It also makes absorption of minerals from food easier, thus improving overall health.
Priced at Rs. 215 for a 500-gram package, you can buy it both online and offline.
Weight: 250g
Hamdard Chyawanprash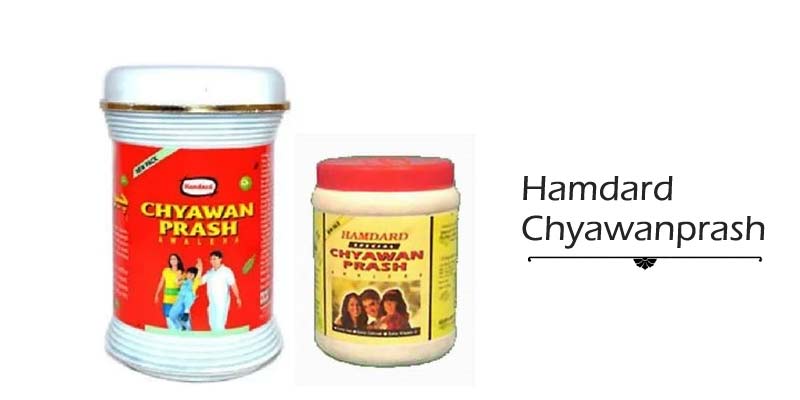 When talking about a brand like Hamdard, integrity, high quality, authentic and real words automatically come to play. Hamdard Chyawanprash is no different from what the brand stands for and is reliability and quality.
If you frequently suffer from cold, cough & asthma, then regular consumption of Hamdard Awaleha Special will strengthen your lungs and remove general debility. Other benefits include improving retention power, nourishing the brain cells, boosting gut and digestive health and providing energy.
Kids, adults and older adults can consume this oldest healthcare brand's Chyawanprash without thinking twice. For a 1 kg packing, you may need to spend Rs. 275. It is sometimes not available online and can only be purchased from stores – nevertheless, it is still one of the most prevalent healthcare supplement brands.
Weight: 1000g
Organic India Chyawanprash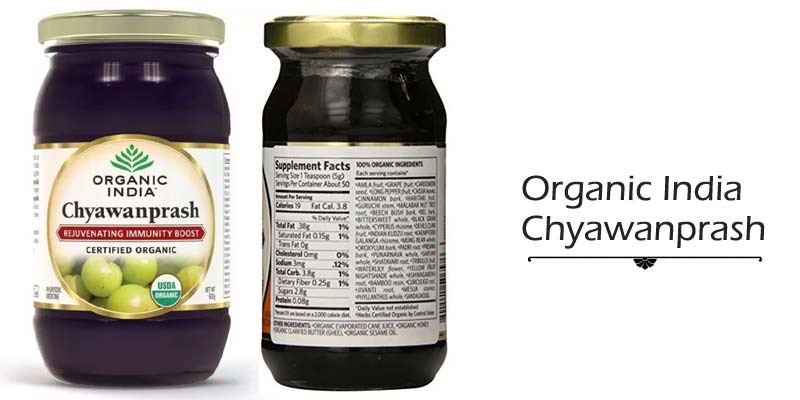 If you are looking for an organic product, then Organic India Chyawanprash would be the best choice for you. Not only is this a premier brand but also certified organic. Made using the traditional Ayurvedic recipe, it uses approximately 44 herbs with Amalaki as the base. It also contains wild forest antioxidant-rich fruits making it a powerful blend of herbs in a delicious taste.
Regular use rejuvenates, energises, strengthen,s and nourishes the body improving overall health and wellness. The powerful anti-oxidant properties alleviate cough and cold symptoms and purify blood making your skin shine and glow. It enhances memory, soothes heart function and boosts digestive health to enable better absorption of nutrients. This brand is one of the best for people with asthma; it helps in maintaining moisture balance in the lungs as well.
Although it is pricier, mainly because of the bottle it is packed in; it is still one of the best in the country that can significantly improve your health. A 500-gram jar will cost you around Rs. 450.
Weight: 500g
A spoonful or two of Chyawanprash a day has been a primary traditional practice for centuries, and it does have unique benefits. Now that most of us are struggling with weak immunity, frequent allergies, and lost vigor, making it a practice to consume a good Chyawanprash daily can help us in leading a healthy life. If children are made to develop this habit now, they can benefit greatly when they grow up. The above listed top brands are available both online and offline, make your choice, and enjoy innumerable benefits.
Frequently Asked Questions On Chyawanprash
1. Which chyawanprash brand is best?
Dabur Brand Chyawanprash seems to be more beneficial compared to other popular chyawanprash brands in India. It contains antioxidants that strengthen the body's immunity, purify the blood, and prevent infections.
2. One spoon of chyawanprash has how many calories?
One spoon contains less than 50 calories (10 grams = 35 calories).
3. How to eat chyawanprash?
Start eating directly or mix with hot milk and have it daily in the early morning to enhance the mood and immune system.
4. Which chyawanprash is best for cold and cough?
Hamdard Chyawanprash is prescribed by most of the Ayurvedic doctors for treating cough and cold instantly. It is a delicious nutritious jam made with elachi, aanwala, giloy, peepal, and dalchini ingredients.
5. How long should you take chyawanprash?
Chyawanprash is an ayurvedic health supplement that can be used around the year without causing side effects. If you are not sure about the brand for a specific purpose, then you may need to consult the experts for advice.