In India, biscuits are everyone's delight and the centre of all the important discussions and gossip. But you may not be aware that this was not the case in pre-independent India. In those days, biscuits were considered elitist and were very far from the reach of common people. But, in the post-independent period, the scenario changed rapidly, and biscuits became an integral part of every household snack. Today, it is evenly available in every nook and corner of this country, and regardless of the economic stature of the Indian masses, chai and biscuit in the morning & evening are ritually consumed every day.
It may amaze you that today an Indian biscuit, Parle-G, is globally best-selling, and India stands in the third position in biscuit manufacturing. Parle is just one brand; numerous Indian biscuit brands stand at soaring heights in this list. Below, we are going to discuss some top biscuit brands that helped accomplish this not-so-easy feat but have been achieved by market competitiveness and the emergence of many indigenous confectionary factories to make world-class biscuits.
How Did We Pick Our Top Picks?
In the process of curating this list as well as our top picks we assessed all the biscuit brands on the following parameters:
Ingredients and Quality:
We examined the list of ingredients to ensure they are of good quality. Biscuits made with natural ingredients, without artificial flavors, colors, or preservatives are of higher quality as compared to the rest. High-quality ingredients contribute to the taste and overall nutritional value of the biscuits.
Nutritional Information:
We then moved to checking the nutritional information on the packaging. Biscuits that offer a balanced combination of carbohydrates, proteins, and fats are suitable for consumption. Additionally, consider factors like calorie content, sugar levels, and the presence of essential nutrients like fiber, vitamins, and minerals.
Brand Reputation and Trustworthiness:
Another factor that we took into consideration was a brand's reputation and trustworthiness. We looked for brands that have been in the market for a while, known for their consistent quality and adherence to food safety standards. Online reviews and recommendations from friends or family also provided insights into a brand's reputation.
Price and Value for Money:
This parameter had to be checked as a brand's affordability along with quality is what makes a product likable among the masses. While it's important to be budget-conscious, we believe that prioritizing value for money rather than solely focusing on the cheapest option would be beneficial for any buyer. Hence, we balanced affordability with the overall quality and satisfaction, and came up with our top picks.
Our Top Picks
| | |
| --- | --- |
| Category | Brand |
| Best Overall | Parle |
| Best Price | Britannia |
| Best For Health | Wheafree |
| Max. Shelf Life | McVitie's |
Top 18 Biscuit Brands in India
Below, we have listed some best biscuit companies in India based on nutritional value, ingredients, brand value, and pricing. The sole purpose of this list is to assist you in analysing the diverse brands available and finding the perfect nibble to fulfil your cravings. So, without any delay, let's hop on to these brands.
01. Parle

With a global biscuit market share of 70%, Parle an Indian multinational food processing company, is the best-selling biscuit brand on this planet. The major credit for this achievement goes to its single product, Parle-G.
Most Loved Parle Products
Parle-G: According to the Neilsen survey, it is the best-selling biscuit in the world. It's an all-around nourishment source made using pure milk and wheat.
Parle Monaco Classic Biscuit: Salty, crunchy biscuit gives a unique snacking experience.
Parle Krackjack: This partially sweet, salty, delicious, and crispy cracker is bound to magnify your evening tea experience.
Other Products:
Parle Hide and Seek Chocolate Chip Cookies: The premium chocolate cookie comes with a classic taste to give a mouthwatering experience.
Parle 20-20 Nice Sugar Sprinkled Biscuits: Perfect biscuit to give natural coconut flavour that comes without any preservatives, giving the admiring taste.
Parle Nutricrunch Classic Digestive Cookies: Digestive high-fibre content biscuit, rich in antioxidants and full of vitamins and minerals.
Parle Nutricrunch Honey and Oats Digestive Cookies: Delicious crisp biscuit that has the goodness of honey and oats, along with iron, vitamins, & minerals. An excellent baked snack that also has very high fibre content.
Parle Platina Hide and Seek Black Bourbon Vanilla: Premium cream biscuit that comes with the goodness of cocoa that gives a melting chocolate experience in your mouth.
02. Britannia

With a legacy of more than 100 years, Britannia is one of India's leading food companies and is among the most trusted biscuit brands, with products like Good Day, Tiger, NutriChoice, Milk Bikis, and Marie Gold, under its belt, which are now household names in the country.
Most Loved Britannia Products:
Britannia Treat Jim Jam Biscuits: The crispy biscuit is complemented by the jam at the centre and sprinkled with sugar to give a taste that anyone can yearn for.
Britannia 50-50, Maska Chaska: This biscuit comes with the goodness of butter embedded along with herbs giving a light savoury taste.
Britannia Marie Gold Biscuits: A zero fat & zero cholesterol biscuit that comes packed with the virtue of vitamins and minerals.
Other Products:
Britannia Milk Bikis Milk Cream Biscuits: A crunchy biscuit sandwich filled with a milky cream that also has essential nutrients, iron, vital vitamins, and iodine, making it a healthy snack for your children.
Britannia Bourbon Chocolate Cream Biscuits: It comes with a delightful combination of smooth chocolate cream with crunchy chocolate topped with sparkling sugar crystals to make every bite delicious, chocolaty, & enticing for more.
Britannia Vita Marie Gold Biscuits: A crisp and light biscuit packed with the goodness of 10 essential vitamins that has low fat and zero cholesterol, making it a perfect snack to accompany your cup of tea.
NutriChoice Britannia Digestive High Fiber Biscuits: Made without the use of sugar and maida, this aata biscuit has the richness of wheat flour(atta) and bran, making it best suited for health-conscious people.
Britannia Nice Time: A coconut biscuit offering a crunchy, sugary, and sweet taste that's infinitely scrumptious to soothe your heart and soul.
Also Read: Best Chyawanprash Brands
03. Cadbury

Founded in 1824, Cadbury is the second-largest multinational confectionery brand in the world and is known for delivering high-quality, heartwarming products like Oreo Biscuits & Dairy Milk Chocolates.
Most Loved Cadbury Products:
Cadbury Oreo Original Chocolatey Sandwich Biscuit: It has two Rich, smooth Vanilla crx?me sandwiched between two crunchy chocolate wafers, making it a perfect anytime snack.
Cadbury Oreo Dipped Cookie: This is a Crunchy Oreo cookie dipped in smooth, chocolaty Cadbury that contains 498 calories, 16.3g of saturated fat, and 0.1mg of cholesterol per 100g, making it a pleasing munching on-the-go biscuit and a delight to your taste buds.
Cadbury Bournvita Biscuits: A great combination of health and taste is delivered by this Cadbury biscuit that has the signature crunchy texture and chocolaty taste of Bournvita we all love.
Other Products:
Cadbury Chocobakes Choc Filled Cookies: This Cadbury biscuit will amaze you and will give you a delightful eating experience with this new exciting chocolatey centre-filled cookie that you can relish anytime with your near and dear ones.
Cadbury Oreo Choco Creme Biscuit: This biscuit comes with rich, smooth chocolate crx?me sandwiched between two crunchy chocolate wafers to delight your heart every time you munch it.
Cadbury Oreo Double Stuf Crx?me Biscuit: It gives a mouth-watering experience that's hard to resist with its sandwich cookie filled with an extra creamy vanilla layer.
Oreo Cadbury Chocolate Crx?me Biscuit: This Oreo chocolate biscuit is made using cocoa, which defines its unique chocolate flavour, and has smooth chocolate crx?me sandwiched between two layers.
Cadbury Oreo Ice Cream Sandwich Biscuit: Get the complete snacking fun with a glass of milk with this biscuit that is made to create an aromatic flavour with delicious blueberry cream and strong cocoa.
Also Read: Best Toffee Brands in India
04. Sunfeast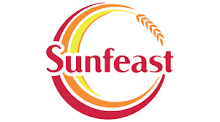 With Sunfeast, ITC a renowned conglomerate, marked its entry into the Indian biscuit market in the year 2003, and since then, this brand has become the synonym for delivering innovative, wholesome quality biscuits.
Most Loved Sunfeast Products:
Sunfeast Farmlite Active Oats with Almonds Biscuits: Be assured to get the energy of almond and crunchy oats in every bite of Sunfeast Farmlite biscuit that also imbibes healthy fibre.
Sunfeast Nice Biscuit: This is a sugar-sprinkled coconut biscuit that also has vanilla and milk to give a satisfying taste to your tongue.
Sunfeast Mom's Magic Rich Cashew Almond Cookies: It comes packed with roasted cashews and almonds, ensuring a nourishing, nutty flavour, rich aroma, and a wholesome crunch.
Other Products:
Sunfeast Marie Light: It comes enriched with natural wheat fibre as it is made using the best quality golden wheat and contains zero per cent trans-fat and zero per cent cholesterol, ensuring your good health in every bite.
Sunfeast Farmlite Oats Chocolate: This health-oriented biscuit is made using aashirvaad aata, has no traces of maida, and is devoid of trans-fat and cholesterol. Further, it is enriched with the goodness of oats and chocolate for delivering tasty delight with every bite.
Sunfeast Farmlite Nuts Digestive Biscuit: A delightful nuts and wheat fibre biscuit that comes packed with superior quality almonds and cashews, making it a perfect tea-time snack.
Sunfeast Dark Fantasy Choco Chip: Made with real chocolate and loaded with delicious choco chips, this biscuit ensures delight to your taste buds with its crunchy and chocolatey indulgence.
Sunfeast Glucose Biscuit: It is a highly wholesome nutritious biscuit that's made using the best quality wheat and is equally popular among kids and adults for its scrumptious taste.
05. UNIBIC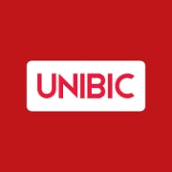 Formed in the year 2004, UNIBIC, a renowned biscuit brand in India, now has more than 30 biscuit variants with unique and refreshing flavours under its belt. Unibic Cookies are known to come with an abundance of butter, pista, chocolate, cashew, and other rich ingredients that one can enjoy with the entire family.
Most Loved UNIBIC Products:
UNIBIC Cashew Badam Cookies: It is a perfect anytime munching that comes with cashews and almonds. This biscuit is health-friendly as it is cholesterol-free, gluten-free, sodium-free, and low in saturated fat along with minerals like zinc, selenium, vitamins, and copper.
UNIBIC Fruit & Nut Cookies: This cookie has a delicious combination of black currant, cranberry, papaya, cashews, and almonds and is also one of the most loved flavoured biscuits from the house of UNIBIC.
UNIBIC Choco Chip Cookies: Happiness is ensured with every bite of this cholesterol-free cookie that comes with the richness of butter, coconut, and chocolate.
Other Products:
UNIBIC Assorted Cookies: Get indulged in the bundle of premium assorted cookies from the house of UNIBIC that let you explore all your deeply delicious and uniquely crispy cookies in one place.
UNIBIC Choco Kiss Cookies: To enlighten you, this was the first cookie in India to be launched with chocolate at the centre. It aims to give you a delicious treat for yourself and enjoy the happy moments with your loved ones with its liquid chocolate that's filled inside and crispy biscuit.
UNIBIC Centre Filled Cookies: This cookie is made with the finest chocolate cream and cocoa powder, which gives it a delectable taste, making it an ideal snack option for anyone.
UNIBIC Fruit & Nut Cookies: It comes packed with plenty of fruits and nuts, like exotic cranberries, black currant, and cashew, which makes it everyone's favourite for anytime, anywhere nibbling.
UNIBIC Milk Cookies: This is an ever-popular snack, equally loved by people of all ages, as it offers six per cent milk solids, which is more than most brands. Your little ones can munch on this healthy snack without restrictions.
Also Read: Best Peanut Butter Brands in India
06. Dukes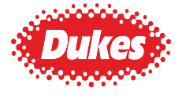 Dukes is a well-known biscuit brand that is owned by the famous Ravi Foods Pvt. Ltd. (RFPL) and is a dominant market player in baked items ranging from biscuits, cookies, and wafers to chocolates, candies, and confectionery.
Most Loved Dukes Products:
Dukes Nibbles Cheese Crackers: This cheesy and yummy biscuit cracker gives you a crunchy & tasty bite and is best to be enjoyed with your morning cup of coffee or as a snack at the workplace.
Dukes Salted Crackers: It comes with a desi masala taste that has mild flavours of salt, sour cream, onion, ranch, and jeera to satiate the longing for a satisfying snack.
Dukes Digestive: This biscuit has the aim to keep you healthier, and for that, it ensures a good life with every good bite! With no added sugar and high fibre content, it is an ideal option for diabetics and weight-conscious people.
Other Products:
Dukes NICE Sugar Sprinkled Coconut Biscuit: This crisp, light, and tempting biscuit has a topping of sugar crystals that makes it sweet, tasty, and delectable, and also has the rich flavour of coconut with sugar coating, giving it the perfect crunch. This delicious blend makes everyone drool over it!
Dukes Kaju Kukkies with Real Taste of Kaju: This Kaju-filled cookie comes coated with butter, thus making your taste bud crave more! You can enjoy having tea with the perfect add-on to go with it and add more sweetness to your family time.
Did You Know!
The word "biscuit" is derived from the Latin term "bis coctum," which means "twice baked." In India, these munchies were introduced during the British colonial era, influenced by European baking traditions.
07. Wheafree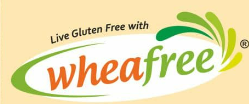 Founded in 1999, Wheafree has evolved to become India's most trusted gluten-free biscuit brand. The company envisions enriching families and enhancing their lifestyles with the most premium gluten-free food products across the globe.
Most Loved Wheafree Products:
Wheafree Gluten-Free Khatai Biscuits: Made using 100 per cent natural and healthy gluten-free ingredients, is perfect for celiac or gluten intolerant, and comes certified with ISO-22000 for the same. It has a shelf life of 4 months from the date of manufacturing.
Wheafree Gluten-Free Elaichi Cookie: It is a perfect Elaichi cookie that melts in your mouth and goes perfectly with hot tea, coffee, or milk. It is a totally gluten-free, lactose-free, & non-GMO product that has a shelf life of 6 months.
Wheafree Gluten-Free Kaju Butter Cookies: An ISO-22000 and FSSAI-licensed biscuit that has the goodness of Kaju and butter and is so delicious that you cannot resist eating it. This cookie is a perfect embodiment of health and deliciousness.
Other Products:
Wheafree Gluten-Free Coconut Cookies: Blended with the richness of coconut, this biscuit has a perfect crispy & crunchy texture that melts in your mouth, giving the desired flavour. It is best to go with piping hot tea or coffee.
Wheafree Gluten-Free Coco Vanilla Biscuits: A tasty and healthy snack option that has a wholesome blend of gluten-free ingredients. It is suitable for celiac intolerants and comes with a shelf life of 6 months.
Wheafree Gluten Free Jam Biscuits: This is an ideal cookie as it has a crunchy and crispy texture that gives a flavorful taste of delicious fruit jam, letting you revive your childhood memories.
Wheafree Gluten Free Cream Biscuits: An FSSAI-certified cream biscuit for its quality and ingredients, which is a great option for snacking on the go. It has a shelf life of 6 months from the date of manufacturing.
Wheafree Gluten-Free Ajwain Cookies: This multigrain cookie has no wheat or maida and is lactose & gluten-free. It is made using high-quality and healthy ingredients like Bengal Split Gram, Sorghum, Amaranth & Black Split Gram and comes with a crispy and crunchy texture blended with a sweet and salty ajwain flavour.
Wheafree Gluten-Free Butter Masala Biscuits: This Wheafree Butter Masala Biscuit goes perfectly with hot tea or coffee, or milk and has a crispy and crunchy texture along with a savoury taste of butter masala.
08. Orion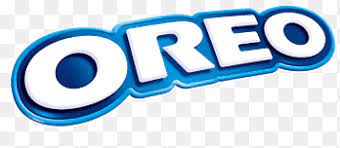 Orion is a Korean confectionery brand that was founded in the year 1956 and is well known for products like Choco Pie, Pocha Chips, and Turtle Chips. Orion's motto is "when making food for people, it must come from the heart, " and the same is reflected through all its high-quality, top-notch products.
Like the numerous other e-commerce products, you can shop from the official store by availing yourself of the ORION promotional codes to get your favourite biscuit delivered to the comfort of your home.
Most Loved Orion Products:
Orion Choco Pie Chocolate Coated Biscuit: This was the first choco-pie variant of the biscuit that was launched in India that combines the goodness of rich chocolate-coated cake with delicious soft marshmallows, aiming to delight and add sweetness to the lives of people.
Orion Strawberry Choco Pie: A perfect blend of strawberries and chocolate that is made to satiate the craving for a good snack at any time of the day. It has a shelf-life of 10 months.
Orion Premium Chocopie: It is a hot chocolate centre filled with marshmallow biscuits to fulfil all your cravings for an amazing and soothing piece of delight for your taste buds. It is a 100 % vegetarian product that is made using premium ingredients of milk, wheat, & soya.
Other Products:
Orion Mango Choco Pie: It is a centre filled with mango jam in Choco Pie that is made using 40 per cent real mangoes and is delicious enough to be consumed at any time afternoon munchies, evening snacks, or late-night treats.
Orion Ultimate Choc Chip Cookies: This is a premium quality choco chip cookie that can be the perfect addition to your daily chai-time breaks. It has exquisite taste, and credit for it goes to the delicious gourmet used during its production.
09. Karachi Bakery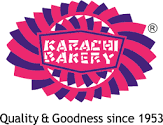 A Hyderabad-based baking brand that comes with a glorious 60 years of history in manufacturing delicious and unmatched biscuits with a peculiar taste. All the products reflect the rich heritage and a subtle combination of traditions and trends to deliver a delightful experience to people of all age groups.
In addition to the above, the coupons from Karachi Bakery could be your money-saving option while buying yummy food items like your favourite biscuits, cakes, cupcakes, sandwiches, burgers, pizzas, chocolates, rusks, sweets, and many more.
Most Loved Karachi Bakery Products:
Karachi Bakery Cashew Biscuits: One of the most famous biscuits from Hyderabad is best known for its quality and goodness since 1953. It is a traditional hand-made biscuit that comes with the taste that people crave for.
Karachi Bakery Osmania Biscuits: The legacy of outstanding taste is guaranteed with the use of refined wheat flour, hydrogenated vegetable fat, sugar, table butter, milk solids, and salt.
Karachi Fruit Biscuit: It is one of the most delectable biscuits from the renowned Karachi Bakery, which is made using special ingredients like -butter, Sugar, all-purpose flour, custard Powder, dry fruits & cardamom powder along with tutti frutti milk.
Other Products:
Karachi Bakery Double Delight with Cashew and Green Pista: It is a pleasing tea-time snack that has the combined goodness of cashew and green pista for a much better snacking experience.
Karachi Bakery Green Pista Biscuits: Enriched with the rich aroma and taste of pista, this biscuit is the perfect example of tradition and modernity for which Karachi biscuits are known for.
Karachi Bakery Almond Biscuits: It is a classic handmade vegetarian biscuit whose elegance is further magnified for the outstanding savour by the use of peanuts, tree nuts, soy milk, wheat flour, & sesame.
Karachi Bakery Chai Biscuit: As the name suggests, it could be a better chai-time snack that is apt to deliver the goodness expected from any Karachi bakery product.
Karachi Bakery Fruit Biscuits: Natural freshness is guaranteed with every bite of this extraordinary fruit biscuit that is made without the use of any added colours or flavours to maintain the promised quality.
10. Haldiram's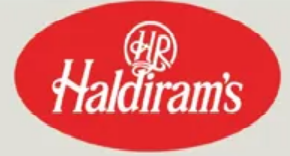 This biscuit brand is a part of FUTURELIFE?, which is popularly known as the home of smart nutrition as it delivers products that are healthy and nutritionally balanced for everyday consumption. Coming to Haldiram's biscuits, all variants are enriched with vitamins and minerals to go along with its parent company's vision.
Most Loved Haldiram's Products:
Haldiram's Nagpur Atta Cookies: This eggless cookie comes embodied with the freshness of wheat flour and the richness of authentic Indian taste delivering a crunchy bite in every bit of it. From a health perspective, it has abundant sodium, potassium, protein, vitamin A, iron, and calcium.
Haldiram's Nagpur Kaju Butter Cookies: The hearty flavours of creamy cashews and butter have been rolled into this biscuit which also has some roasted almonds for extra flavour and crunch. It is an all-time favourite snacking of many in India who like to have it with a steaming cup of tea or coffee.
Haldiram's Nagpur Pista Badam Cookies: It is a 100% vegetarian and eggless cookie that delivers crunchy bits of almonds and pistachios in an indulgent butter base through every bite of it.
Other Products:
Haldiram's Nagpur Fruit Biscuits: It is a handmade biscuit from Haldiram's Nagpur and perfectly accompanies your morning or evening tea and coffee. It has tooti-frooti, and cashew mixed with the richness of butter to give the delight we all crave for.
Haldiram's Nagpur Gorus Cookies: This biscuit has an irresistible taste and wholesome nutrition and is handmade with desi ghee. Further, the crunchy infusion of rich cashew nuts and flavorful elaichi make it a household favourite for all occasions.
11. McVitie's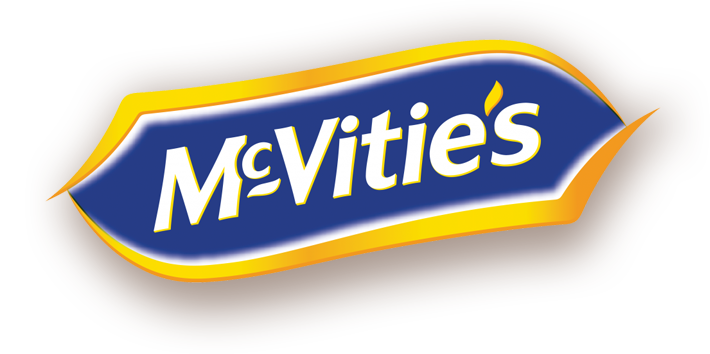 With a history of 186 years, this biscuit brand from the UK debuted in India in 2010 and since then has grown leaps and bounds. It blends the traditions of tasty wholewheat biscuits with the healthy benefits of fibre to deliver one of the best quality biscuits on this planet.
Most Loved McVitie's Products:
McVitie's Digestive High Fiber biscuits: This biscuit comes with the goodness of whole wheat, high fibre content, and is also devoid of any trans-fat to impart the best of health and taste.
McVities Marie Biscuits with Goodness of Calcium: As the name suggests, this biscuit has a richness of calcium that is very beneficial to our bones and does not have any trans-fat. This product has a shelf life of 1 year. We'll also advise you to become a little experimental with this one and layer them with one of the best peanut butter brand jars that you have in your fridge.
McVitie's Butter Cookies: An internationally recognised biscuit that has an incredible taste and is also very healthy for people of all age groups. This butter cookie has the tagline 'Ek Bite Karey mood ko Right', and that is completely true as it is delicious, tasty, & melts in the mouth, giving delight to your senses.
Other Products:
McVitie's Bourbon Delight Cream Biscuits: It is a bourbon-blended sandwich biscuit that has real chocolate indulgence thanks to the famous Ghana cocoa beans, delivering delight beyond words in every bite.
McVities Fruit Cookies: It comes with the sweetness of Mediterranean currants and is a wholesome treat for your entire family.
McVitie's Ginger Cookies: As the name suggests, this biscuit has a ginger flavour with a crunch of wheat flour to give a yummy treat to your taste buds.
McVities Digestive 7 Grain Biscuits: It is a trans-fat-free biscuit that is made using seven different types of grains to make it rich in fibre content. It is fit to be consumed by people of all ages.
12. Patanjali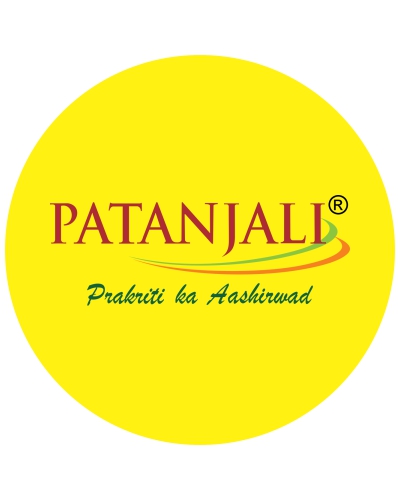 Patanjali is an Indian Ayurvedic-based multinational brand that has multiple daily usage products under its name, and biscuit is one of them. Health and nutrition are at the core of this brand, and the same has helped it grow multifold in recent years.
Most Loved Patanjali Products:
Patanjali Doodh Biscuit: It is a 100% wheat-made biscuit that has the goodness of milk and is suitable for children as well. It provides an additional nutrition supplement and is devoid of harmful elements like thiosulphate and cholesterol contents.
Patanjali Aarogya Multigrain Biscuit: It aims to impart wellness with the nutrition of various grains such as jowar, gram, and corn and has zero per cent maida, cholesterol, and trans-fat.
Patanjali Digestive Whole Wheat Biscuit: This digestive biscuit aims to keep your health in check by improving your metabolism and can often be eaten with tea or coffee. It must be noted that this biscuit is among the best digestive biscuits in India.
Other Product:
Patanjali Marie Biscuits: It is made without the use of any maida or farina and is rich in dietary fibre and has no trans-fat and cholesterol contents. further, it is easily digestible even for children and beneficial for constipation and stomach diseases.
Did You Know!
Biscuits hold different meanings in different parts of the world. In the United States, "biscuits" typically refer to small, soft bread rolls, often served with meals. In the United Kingdom and some other Commonwealth countries, "biscuits" are what Americans would call "cookies." The term "biscuit" in these regions encompasses various sweet baked goods.
13. Priyagold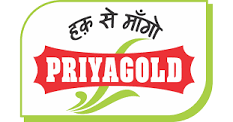 For the last 23 years, Priyagold has been producing scrumptious premium biscuits like Butter Bite, CNC, Snacks Zig Zag & Marie Lite and, thus, holding a sizable market share in the Indian biscuit industry. The company claims to churn out the highest quality products day in and day out to meet the demand for its biscuits in India.
Most Loved Priyagold Products:
Priyagold Cheese Cracker Biscuits: The perfect cheese-made biscuit aims to let you start your day with a delectable and appetizing taste.
Priyagold Marie Lite Biscuits: The health-conscious people looking for zero fat, no sugar, zero cholesterol biscuits can have it. It comes with the motto 'Lite Khao, Lite Raho.'
Priyagold Butter Lite: Comes with a combo of the delight of butter, cheese, and milk that makes it a yummy and crunchy snack for all of us. Further, this biscuit has mixed spices intake that adds up the health quotient.
Other Products:
Priyagold CNC Biscuits: It is a 100% vegetarian biscuit that has the classic mixture of sweet and salty tastes that takes you on a wonderful joy ride every time you consume it.
Priyagold Choco Chekkers Biscuits: This tantalising choco chip cookie has a crispy exterior, and inside, it has a soft, chocolaty layer to give a taste that exceeds your savoury fantasy.
14. Cremica
Cremica is an Indian biscuit brand that came into existence in the year 1978 and, with time, has become a household name in the country. Along with biscuits, the company is also known to offer high-quality food products like Tomato Ketchup, Sauces and Sandwich Spreads.
If you are looking to get enlightened about other best mayonnaise brands, please follow the link.
Most Loved Cremica Products:
Cremica Marie Classic: Made using the finest ingredients, Cremica Marie Classic comes with an enriched taste with a sweet crispy texture carrying the goodness of vitamins and minerals, making it a perfect, healthier tea-time snack.
Cremica Choco-Vanilla Cookies: Trufills is the perfect treat for your taste buds, with its eye-catching packaging making it an attractive choice. Offering two sensational variants – Single colour and dual colour there's something to suit any preference.
Cremica Honey Oatmeal Cookies: Pamper yourself with a nutritious, mouth-watering treat Honey Oats Cookies. Packed with the goodness of honey and oats, this snack will fill you up without compromising on flavour or health benefits.
Other Products:
Cremica Digestive Super Value Pack: It is a super value pack of digestive biscuits that is a completely vegetarian product and comes with a shelf life of 270 days. It is made using a barn and hence is rich in fibre content and very helpful to people facing digestive issues.
Cremica Jeera Biscuit: This biscuit comes with the goodness of cumin, and like its predecessor, it is also available in a super-value pack. It is a sweet & salty biscuit with crunchy jeera (cumin) flakes, helping in digestion.
15. The Baker's Dozen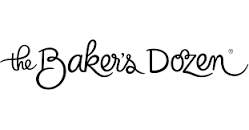 The Baker's Dozen is a renowned artisan bakery brand that offers high-quality cookies made with natural ingredients and without any preservatives. Their cookies are baked to perfection, ensuring a crispy texture and delightful flavour that can satisfy anyone's taste buds.
Most Loved Baker's Dozen Products:
Coconut Oats Cookies: Handmade to deliver maximum crunch, each cookie is individually packed for guaranteed freshness. With no added preservatives or trans-fat, you can indulge guilt-free, knowing that your snacks are both yummy and healthy.
Cashew Cookies: Enjoy the unbeatable taste of freshness with our 100% butter cookies! Handmade for superior texture and full flavour, each cookie is filled with real cashew chunks.
Nankhatai Cookies: These soft, delicious cookies are made with a blend of pure ghee and premium quality ingredients. Each cookie is handcrafted with love and dedication.
Other Products:
Dark Chocolate Cookies: Bite into an irresistibly crunchy and deliciously rich cookie made with real butter, dark chocolate, and no preservatives or trans-fat. Individually packed to ensure lasting freshness, these handmade treats are a scrumptious snack anytime.
16. Lotus Biscoff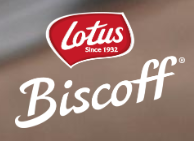 Lotus Biscoff is a well-known and beloved brand of caramelised cookies that has captured the hearts and taste buds of consumers worldwide. Boasting a distinctive flavour profile that combines the sweetness of caramel with a satisfying crunch, Lotus Biscoff cookies have become the ultimate indulgence for those seeking a sweet treat.
Most Loved Lotus Biscoff Products:
Lotus Biscoff: Lotus Biscoff and a fresh cup of coffee is the perfect duo. Their flavours meet in harmony when enjoyed together to create an aroma that's both deep and satisfying, with hints of caramelised cookie flavour enhanced by every sip or bite.
Lotus Biscoff Sandwich Biscuits: Experience a heavenly indulgence with the newest addition to Lotus Biscoff – sandwiches. Two crunchy biscuits are held in either creamy chocolate, divine vanilla, or lip-smacking Biscoff cream filling.
17. Max Protein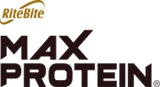 With MaxProtein, anyone looking for a tasty and nutritious treat needs to look no further. This well-known brand provides an array of protein-packed snack options to make living healthier easier – minus the sacrificing of flavour. Their innovative product range includes various flavours of protein bars, chips, and cookies. If products from this brand seem a little pricy try online food coupons to get a discount on your purchase.
Most Loved Max Protein Products:
Choco Almond Cookies: Satisfy your sweet tooth and stay on track with our Max Protein cookies. They provide the perfect balance of carbs, protein and flavour – guaranteed to take you closer to achieving those diet goals. There's no added sugar, so they are ideal for diabetes management or when craving something after dark. If you feel like being a little extra, then find the best almond brand and enjoy them by dunking one of these in it.
Cashew Delite Cookies: Max Protein's wholesome cookies are packed with the beneficial nutrients of 7 grains: Oats, Ragi, Quinoa Corn Wheat, Bengal gram and amaranth. Not only do they keep you feeling full by helping manage those snack cravings but also provide a delicious treat without any compromises.
Choco Chip Cookies: This delicious 7 Grain Breakfast Cookie is packed with protein, fibre and calcium to provide a wholesome start to your day. Crafted from gluten-free oats and quinoa rich in minerals, antioxidants, and fibre; it helps you maintain metabolic health without the use of maida or preservatives.
Other Products:
Trail Mix Cookie: These cookies are loaded with minerals and protein to keep you going, especially when the hunger pangs strike. The main ingredients in the cookies include wheat, butterscotch balls, corn, ats, cranberries and raisins.
Nuts and Seeds Cookie: If you are a health nut looking for a quick snack, look no further! The Nuts and Seeds cookie from Max Protein is filled with the goodness of pumpkin seeds, cinnamon, watermelon seeds, flaxseeds and ragi.
18. Everhealth

It is a relatively new biscuit brand from Patiala, India, that has health and goodness of life at its centre. It brings healthier food items to your table and lets you enjoy your favourite delicacy without any worry. Though it has only one product, with that, only the company has been able to gain much-needed attention.
Most Loved Everhealth Product:
Everhealth Multigrain Cookies: It is a multigrain biscuit that comes with low-carb content, making it an ideal snack for health-conscious people. Further, it has good protein and also minerals like calcium, magnesium, phosphorus, potassium, and zinc to provide the essential micronutrients to the body.
Did You Know!
Frances Quinn and Hambleton Bakeries from the UK hold the Guinness Book of World Record of baking the largest jam filled biscuit in the world that weighed around 26 Kgs. The biscuit was called 'Grand Slammy Dodger' as it resembled the shape of a tennis racket.
Health Benefits of Biscuits
In most Indian households, the biscuit is part of morning or evening munching or break snacks while casually discussing everything under the sun. Most of us would have never paid heed to the health benefits that it carries with it. So, to enlighten all the biscuit fans out there, below are some wonderful health benefits that we get from eating biscuits. Let's check them out.
1. Instant Source of Energy:
Biscuits generally come containing some form of sugar (either glucose or sucrose), which is an instantaneous energy supplier to the human body. It also has nutrients that are crucial in generating energy. For example, complex carbohydrates (that break down over some time to give constant energy for a prolonged period), maintain the energy requirement in absence of any other such source.
Further, biscuits have whole grains, fibre, and protein contents, and we all know how important they are for our bodily energy production. It is also worth mentioning that some biscuits (such as Britannia NutriChoice Essentials Ragi Cookies) also have some traces of Vitamin B that break down fats and amino acids to release energy inside the human body.
2. Good Source Of Fiber:
Biscuits made from grains and fruit berries are rich in fibre which has many advantages from a health perspective. It's a well-known fact that fibres are a type of roughage, which are indigestible yet very helpful in the proper functioning of the digestive system. Generally, one 30 gm digestive biscuit comes containing 2 gm of fibre, which aids in avoiding constipation, decreases cholesterol levels, and also helps in weight management.
3. Have Antioxidant Properties:
It's a fact that antioxidants are synthetic or natural chemicals that can prevent or delay cell damage. Biscuits that contain berries and ginger have antioxidant properties that aid in eliminating free radicals. The free radicals released during the metabolic process inside the body cause cell damage and are also responsible for falling ill regularly. From this, we can conclude how important biscuits made from ginger and berries are. If you are wondering and waiting to hear the name of such a biscuit, it is Bisk Farm Just Ginger! Most of you must have had Bisk Farm biscuits at some point in time; next time, try this one; you will get a taste along with the goodness of health.
4. Enriched With Vitamins and Minerals:
Whole-grain biscuits contain some essential minerals (thiamine, riboflavin, niacin, and iron, and may contain calcium, magnesium, and phosphorus) needed in the human body, which is a miss in the white-flour biscuits. So, to supplement the requirements of minerals, such biscuits can be of great help.
Whatever is discussed above for minerals also applies to Vitamins. If you are consuming biscuits made from whole grains, then the desired supplement of Vitamin B is maintained inside the body. We are all aware that Vitamin B is crucial for an adequate immune system and better skin and hair health.
5. Easy to Digest:
Low-fiber food items are easy on our digestive system and can be easily digested completely without creating any waste inside the body. These low-fibre foods are essential when you are going through any surgeries. Doctors advise their patients to have low-carb and low-fibre foods, and you must have also seen the biscuits mentioned in the prescription.
These biscuits are low in fibre but high in energy value and also easy to digest. Hence such biscuits are advised to persons going through surgeries, as at that time, all body metabolism is irregular, especially the digestive functions. So, to make the digestion process easy and not pose any extra pressure on the alimentary canal, consumption of such biscuits can be crucial and sometimes even lifesaving!
6. Helps In Battling Nausea:
This is the specific attribute of ginger-made biscuits. As an herb, ginger has many natural therapeutic and ayurvedic properties. One such property is that it helps in fighting nausea, and when a biscuit is made using ginger, the same is imparted to them as well.
Some words of wisdom
Some biscuits consist of palm oil, all-purpose flour, and preservatives, which can increase the risk of heart disease, high blood sugar, bloating, weight gain, allergies, etc. So, it is in your best interest to eat moderate to zero-added sugar protein-infused biscuits to stay healthy, and don't forget to keep the biscuits in a safe container to maintain the moisture level.
Biscuit Brands FAQs
1) What are the best biscuit brands to buy in India?
Britania, Parle, and Sunfeast
2) What are the available biscuit flavours to buy online?
Chocolate, strawberry, orange, cashew, butter, and vanilla flavours are widely popular among the online buyers in India.
3) How long does biscuit shelf life last?
Cookies and biscuits have a natural shelf life of between 3 weeks to 2 months when stored and packed in a container.
4) How many calories are found in a biscuit?
353 calories are found when serving 100 Grams of biscuits per person.
5) What are some unique ways to enjoy biscuits apart from snacking?
Biscuits can be a versatile ingredient in your kitchen. You can crush them and use them as a crust for cheesecake or pie or use them as a base for a no-bake dessert. You can also use biscuits as a topping for ice cream or crumble them and mix them with yogurt or oatmeal for a crunchy breakfast option.
Wrapping Up!
Eating biscuits is a ritual for many people, and when it comes to, we Indians, it's a way of life! So, underlying this, we have discussed some best biscuit brands in India that are very popular among the masses. You can make your call comparing all these to get your hands on the one (or more) that suits you best. Also, if you are looking to buy biscuits or any other daily consumable items online at discounted prices to save some extra bucks, check out our website to find promo codes of the brands listed here.
Further, if you think we've missed adding some other popular biscuit brands to this list, do keep us informed. Happy Biscuit Nibbling Ahead!!