Virgin coconut oil, which is usually extracted from fresh coconut's milk, is gaining immense popularity in India due to a myriad of health benefits it offers. The benefits, however, can only be seen and felt if one is using an authentic virgin coconut oil, which contains a high concentration of vitamins, minerals, antioxidants, and good cholesterol. But with so many companies manufacturing virgin coconut oils under various brands, it can get super confusing to pick the one that suits your requirements and offers you the best health and beauty benefits. That's why we came up with this list of the best virgin coconut oil brands in India. We looked at reviews and ratings, price, capacities available, and possible benefits to come up with our rankings.
Our Top Picks: 
Oh, coconut oil, the elixir of the tropics! Curious how we discovered the cream of the crop? We embarked on a culinary adventure, taste-testing our way through a jungle of options, scrutinizing quality, aroma, and that heavenly coconut essence until we found the top contenders that whisked us away to paradise in every drop. Now, behold our treasure trove of the finest coconut oil brands in India, fit for the coconut connoisseurs.
| | |
| --- | --- |
| Best Overall | MAX Care |
| Best Taste  | Pure & Sure |
| Most Pure  | KLF Nirmal |
| Best Value  | The Kerala Store |
Top 17 Virgin Coconut Oil Brands in India
Coconut oil is an amazing product, and there are a lot of good virgin coconut oil brands in India. In this post, we'll list the best of the brands and provide a little information about each. We hope you find this post useful and that you'll choose one of these brands to try out!
1. MAX Care

The first on the list of the top virgin coconut oil brands is MAX Care. Established in 1983 by Mahavir Coconut Industries, the brand takes pride in providing our customers with the highest quality products derived from carefully selected coconuts.
With its state-of-the-art manufacturing facilities located in Tumkur, Karnataka, the brand boasts a daily production capacity of 15 tonnes of Desiccated Coconut Powder and 500 litres of Virgin Coconut Oil. At Max Care, they are committed to offering 100% natural products that are manufactured under stringent hygiene standards.
Why do we love the brand?
From the procurement of raw materials to the processing and packaging, they follow the best practices in the industry to ensure the purity and excellence of our offerings.
The team of experts at MAX care takes great care in maintaining the integrity of the coconuts throughout the production process.
Their products are paraben, sulfate, gluten and chemical free as well as vegan.
Also Read: Best Essential Oil Brands
2. Coco Soul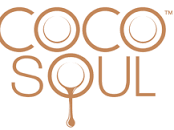 In a world filled with countless brands, products, and options, sometimes all you need is the essence of a coconut. Just like the protagonist in a castaway movie, coconuts have proven to be a superfood and a multitasker with incredible properties.
Inspired by its versatility and nurturing abilities, Coco Soul is a 100% chemical-free and vegan product line dedicated to promoting gorgeous hair, beautiful skin, and good health. Enriched with naturally occurring antioxidants and active botanicals, their products deliver extraordinary results that leave you feeling revitalized and refreshed.
Why do we love the brand?
The oils from this brand are exceptionally healthy. Coco Soul follows several ethical practices in terms of the deletion of parabens, sulphates, dea, silicones, phalates, petroleum, formaldehyde and mineral oils, making it one of the most loved virgin coconut oil brands on the market today.
Their coconut oil ensures that you get all your perfect hair flip moments with your smooth, soft, lustrous hair.
Their packaging is sustainable and safe for the environment and free from animal testing.
3. Organic India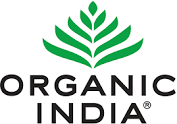 Organic India is a brand rooted in a profound commitment to being a living embodiment of love and consciousness in action. Through collaboration with thousands of small family farmers in India, Organic India cultivates vast acres of sustainable organic farmland, embracing a holistic approach to farming and wellness.
With unwavering dedication, each Organic India product supports health, true wellness, and is crafted with loving care. The brand also works with local, marginalised farmers in tribal villages for seeds, fertilisers and organic certification.
Why do we love the brand?
The oils from Organic India provide numerous health benefits, including improved metabolism, enhanced brain function, and increased energy levels.
By choosing Organic India, you actively contribute to this chain, becoming an integral part of a mission to create a sustainable environment of True Wellness.
Is known for its superior quality, made from carefully selected organic coconuts that are cold pressed to retain maximum nutrients and flavor.
Also Read: Best Castor Oil Brands
4. Old Goa

Old Goa is a direct-to-consumer brand that takes pride in offering natural, organic products designed to enhance health, body, hair, and face care. With a focus on pure, organic, and natural coconut-based products, Old Goa combines traditional formulations, local ingredients, and modern technology to create a range of exceptional personal care items.
These products are cherished as the coastal heritage of Goa and are ideal for personal use as well as exquisite gift items. Old Goa embarked on its research and development journey in 2006, establishing a state-of-the-art facility spanning 15,000 square feet in the pharmaceutical hub of Goa—Verna Industrial Development Corporation.
Why do we love the brand?
Drawing inspiration from 450-year-old recipes developed during the Indo-Portuguese era, Old Goa's products are rooted in tradition.
The brand's commitment to quality ensures that all products are 100% natural and Certified Organic, making them highly regarded as some of the finest organic coconut products available worldwide.
The brand prides itself on producing high-quality Virgin Coconut Oil, meticulously crafted from handpicked coconuts.
Let's Cook Something Up!
Sizzle Your Stir-Fry Sensationally: When it's time to whip up a fabulous stir-fry, reach for that trusty jar of coconut oil! It has a high smoke point, which means it won't break down and turn into a smoke show in the kitchen. Plus, the subtle nutty flavor of coconut oil adds a tropical twist to your sizzling sensation. So, grab your wok, toss in those colorful veggies, sprinkle some spices, and let the coconut oil work its magic!
5. Kapiva

Kapiva, a brand that empathizes with your concerns, believes in simplifying the complexities and presenting you with the essence of pure, unadulterated nature. With a commitment to preserving the authenticity of Ayurveda, Kapiva undertakes a meticulous process, ensuring that every product is crafted as fresh as if it were plucked just for you.
Blending the ancient wisdom of Ayurveda with a modern touch, Kapiva sources and examines ingredients, meticulously following traditional procedures laid down in ancient Ayurvedic texts. One of the chief benefits of Kapiva's coconut oil is that it promotes hair growth. If you are looking for other brands like Kapiva, check out our review of the best coconut oil brands for hair growth.
Why do we love the brand?
Kapiva creates Ayurvedic products that cater to the demands of modern convenience, allowing authentic Ayurvedic nutrition to seamlessly meet your needs.
Years of research have revealed that the freshest ingredients, combined with the right Ayurvedic processes, yield nothing short of natural, good health.
Kapiva understands this principle deeply, which is why their amlas are selected when ripe-yellow, their wheatgrass is harvested on the 8th day, and their aloe vera juices are freshly born just 4 hours prior.
Also Read: Best Ghee Brands in India
6. Anveshan Wood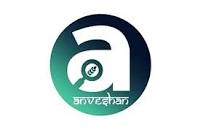 Anveshan Wood is a vibrant community of farmer families, known as Anveshan village micro-entrepreneurs, scattered across India. Through the establishment of micro food processing units near the farms, this dynamic collective has successfully generated rural employment, fostered fair trade practices with farmers, provided essential resources, and eliminated intermediaries from the supply chain.
Driven by a shared vision, a group of talented and enterprising graduates from IIT Guwahati—Kuldeep Parewa, Aayushi Khandelwal, and Akhil Kansal—utilized their technical skills to make a meaningful impact in the food and agriculture industry.
Why do we love the brand?
Their mission is to revolutionize food processing by bringing it to the farm level and offering traditional superfoods to people from all walks of life.
At Anveshan Wood, authenticity is paramount. The brand guarantees to provide you with the purest form of food—wholesome, chemical-free, and free from preservatives—directly sourced from the farms.
The products undergo minimal processing, employing traditional methods that draw upon the ancestral Ayurvedic and traditional wisdom, ensuring that the natural nutrients and flavors remain intact.
7. WOW Skin Science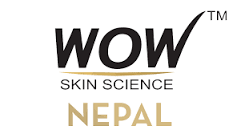 WOW Skin Science has earned its reputation as a leading brand in the beauty and wellness industry, with its headquarters based in Bangalore, India. The brand's commitment to exceptional quality is evident through its diverse product range, which encompasses supplements, herbal blends, creams, serums, lotions, shampoos, bath and body products, men's grooming essentials, essential oils, and massagers, among others. This extensive lineup ensures that WOW Skin Science can meet the diverse health, grooming, and beauty needs of its customers.
What sets WOW Skin Science apart is its unwavering dedication to purity and natural ingredients. The brand firmly believes in harnessing the power of nature to enhance beauty and promote overall well-being. All WOW Skin Science products are carefully formulated with selected natural ingredients, devoid of harmful chemicals and toxins.
Why do we love the brand?
WOW Skin Science guarantees the use of the purest and highest-quality products, powered by natural bio-active ingredients and free from artificial additives or harmful synthetic chemicals.
What sets WOW Skin Science apart is its commitment to providing products that are naturally and holistically superior to the rest.
Whether it's dietary supplements, beauty and grooming aids, herbs, essential oils, or herbal teas and blends, WOW Skin Science consistently delivers remarkable results.
8. KLF Nirmal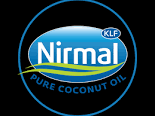 With a legacy spanning nearly seventy-five years, KLF Industries has established itself as a leader in all things coconut and coconut oil. Their expertise lies in procuring top-notch coconuts and delivering fresh, pure coconut goods to their loyal clientele in India and across the globe.
At KLF, the commitment to quality is evident in their meticulous selection of coconuts, resulting in products that are pure, natural, and authentic. Over the years, KLF has embarked on a fulfilling and enriching journey, bringing about significant developments in the brand.
Why do we love the brand?
KLF Nirmal's Virgin Coconut Oil is packed with numerous health benefits, including boosting immunity, promoting hair and skin health.
With a rich legacy in coconut products, KLF Nirmal has earned trust and recognition for delivering authentic and reliable offerings.
The brand follows traditional extraction methods, preserving the natural goodness and aroma of coconuts in their oil.
9. Kama Ayurveda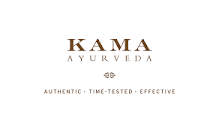 Since its launch in 2002, Kama Ayurveda has been dedicated to offering a range of Ayurvedic treatments crafted in collaboration with the esteemed Arya Vaidya Pharmacy, a 75-year-old institution in Coimbatore, Tamil Nadu.
These remedies have been meticulously developed to address existing skin and hair concerns while preventing future ones, embodying effectiveness, authenticity, time-tested wisdom, and balance. Make sure to keep an eye out for some of the best deals from Kama Ayurveda for extra savings.
Why do we love the brand?
Kama Ayurveda employs genuine Ayurvedic recipes free from harmful chemicals, ensuring that all their products are natural and well-balanced solutions.
The brand prioritizes long-term efficacy and overall wellness, valuing sustainable results over short-lived, potentially harmful outcomes.
Recognized for their commitment to the environment, Kama Ayurveda has received multiple certifications, including the prestigious Cosmos Organic label.
Let's Cook Something Up!
Bake up a Batch of Blissful Brownies: Who can resist the lure of a gooey, fudgy brownie? Give your baking skills a boost by swapping out the usual butter or oil for coconut oil. Not only does it lend a moist texture to your brownies, but it also imparts a hint of exotic coconut goodness. Just imagine sinking your teeth into a decadent square of chocolate heaven with a subtle tropical surprise. Ah, pure bliss.
10. Forest Essentials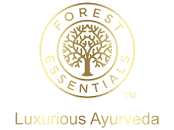 Forest Essentials is a revered skincare brand deeply rooted in the ancient science of Ayurveda. Embracing the principles of this time-honored tradition, Forest Essentials has become a pioneer of Luxurious Ayurveda, epitomizing the essence of Indian beauty.
With a perfect fusion of ancient beauty rituals and a contemporary aesthetic, the brand emphasizes efficacy, sensorial experience, and the sheer pleasure of usage. Forest Essentials is known for its killer deals and coupons. Don't let them go wasted!
Why do we love the brand?
At Forest Essentials, purity, freshness, and natural ingredients are the cornerstones of their philosophy.
They firmly believe that beauty products derived from living substances, such as plants and their extracts, possess the inherent balance and vibratory energy that sustains life.
These products encapsulate the purifying, nourishing, and harmonizing properties required to nurture the skin and unveil eternal beauty.
11. Dabur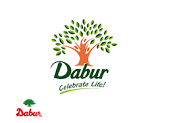 Dabur, with a remarkable journey spanning 138 years, has transformed from a humble family business into the world's largest Ayurveda company. Founded by Dr. S. K. Burman, the vision of making affordable and effective healthcare products has been at the core of Dabur's mission since its inception. Over the years, Dabur India has grown into a transnational enterprise, expanding its reach to more than 120 countries globally. This incredible growth and success are a testament to the trust, love, and support they have received from customers and partners worldwide.
Throughout its rich history, Dabur has remained committed to the principles of Ayurveda, a holistic system of traditional medicine. By combining ancient wisdom with modern science, Dabur has developed a wide range of Ayurvedic products that cater to various aspects of health and well-being. From personal care and hair care to healthcare and wellness, Dabur offers a diverse portfolio of products that resonate with consumers seeking natural and effective solutions.
Why do we love the brand?
Dabur India takes pride in its extensive portfolio of over 250 Herbal and Ayurvedic products, catering to various domains including Hair Care, Oral Care, Health Care, Skin Care, Home Care, and Food & Beverages.
With a focus on Ayurveda, Dabur India offers an extensive range of Herbal/Ayurvedic products, demonstrating its leadership in the field.
Dabur's FMCG portfolio comprises nine Power Brands, including Dabur Chyawanprash, Dabur Honey, Dabur Honitus, Dabur Pudin hara, and Dabur Lal Tail in the healthcare sector, as well as Dabur Amla, Vatika, and Dabur Red Paste in personal care.
12. The HaapyGrove Co

The Happygrove Co., an esteemed initiative of KCK Agro, is committed to promoting a healthy lifestyle by delivering the natural goodness of Cold-Processed Virgin Coconut Oil. With a strong focus on quality and purity, The Happygrove Co. aims to provide individuals with the purest and most natural form of coconut oil.
Established in 2012, KCK Agro stands as a sister concern of the renowned KCK Group, based in Kozhikode, Kerala. With their commitment to quality and purity, we strive to be your trusted partner in embracing the benefits of Cold-Processed Virgin Coconut Oil for your well-being.
Why do we love the brand?
KCK Agro was founded with the vision of providing the public with pure, organic, and natural coconut products.
Their deep-rooted love for our land, heritage, and the finest coconuts in the world is infused into every product they offer.
The Happygrove Co. is dedicated to delivering natural goodness, promoting a healthy lifestyle, and sharing the richness of Kerala's finest coconuts with the world.
13. Pure and Sure

Pure and Sure, a brand born 20 years ago with a vision of embracing an organic path towards a brighter future, has flourished into an embodiment of purity and surety. Dedicated to delivering clean, fresh, and green produce, Pure and Sure goes the extra mile to ensure that the poetry of the earth reaches your plates in its most pristine form.
By creating a revolution in smart and healthy production, Pure and Sure is transforming the way we farm and live. At Pure and Sure, the belief in organic farming as a pathway to peace is deeply ingrained.
Why do we love the brand?
Pure & Sure's Virgin Coconut Oil is certified organic, guaranteeing it is free from synthetic chemicals, pesticides, and GMOs.
The brand employs a cold-pressed method to extract their coconut oil, preserving its nutrients and natural goodness.
Their Virgin Coconut Oil is not only versatile in various culinary applications but also offers numerous health benefits.
14. The Natural Wash

In the realm of modern skincare, where scientific advancements often take center stage, The Natural Wash (TNW) International PVT Ltd. revives the age-old wisdom of Ayurveda and presents it in a contemporary form. As a pioneering skincare producer, TNW is renowned for its natural products that harness the power of ingredients sourced directly from Mother Nature.
In today's fast-paced world, where the pursuit of pampered, healthy, and flawless skin takes a back seat, TNW International PVT Ltd. steps in to bridge the gap. They aim to provide holistic skin health solutions, offering a salon-like experience for all skin types.
Why do we love the brand?
Embracing the principles of Ayurveda, TNW International PVT Ltd. is on a mission to be recognized as a 'Natural Healer.'
Their products are completely natural, organic, chemical-free, and remarkably cost-effective, making skincare accessible to everyone.
Following the tenets of Ayurveda, which emphasize that healthy skin is the result of proper internal and external nourishment, they infuse each product with antioxidants, vitamins, natural oils, and more.
Let's Cook Something Up!
Popcorn Pizzazz: Movie nights just got a whole lot tastier! Forget about those greasy microwave popcorn bags and make your own lip-smacking movie snack. Heat up some coconut oil in a large pot, throw in your popcorn kernels, and let the coconut oil work its popping magic. The result? Fluffy, light, and wonderfully fragrant popcorn that will transport you to a beachside paradise with each delightful crunch. Don't forget to sprinkle on your favorite seasonings for an extra kick.
15. Nutriorg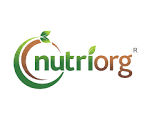 In the rapidly evolving health and wellness industry, Nutriorg has emerged as a reputable brand, renowned for its organic detox products. With a relentless commitment to providing the market with a wide range of wellness offerings, Nutriorg meticulously cultivates its products on company-owned farmlands, ensuring careful supervision and adherence to organic practices.
Nestled in Rajasthan, where a significant portion of production takes place, Nutriorg cultivates herbs, raw materials, and fruits like Amla, Aloe vera, Ashwagandha, Shatavari, Tulsi, Neem, Lemon, Kinnoo, Stevia, Giloy, Cissus, and more using certified organic farming methods.
Why do we love the brand?
As the name suggests, Nutriorg is dedicated to offering a range of nutrition-rich products cultivated entirely organically.
These products are specifically designed to enhance immunity, support the detoxification process, and replenish the body's essential nutrients.
To maintain the freshness and maximize the utilization of the farm-fresh produce, the processing unit is located on the farming premises, facilitating the instant incorporation of fresh ingredients into all Nutriorg products.
Big fan of coconut oil? Well, there are several variants of oils you can try for various personal care needs. Check out our analysis of some of the best essential oil brands in India for a quick run-down.
16. Pure Nutrition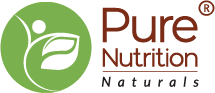 Pure Nutrition, the brainchild of seasoned entrepreneur Sushil Khaitan, is a dynamic brand operating in three distinct verticals: Nutraceuticals & Wellness, Personal Care, and Cold Pressed Oils. With a passion for healthcare and years of experience in the metal manufacturing and mineral mining industry, Sushil Khaitan embarked on a journey to revolutionize the wellness industry.
At Pure Nutrition, the focus lies on collecting, processing, manufacturing, and marketing 100% natural nutritional supplements, cold pressed oils, and protein powders. Rigorous testing performed by an in-house quality control team and laboratory guarantees the identity, purity, and potency of each ingredient.
Why do we love the brand?
The brand's dedication to maintaining the highest standards of purity is reflected in its products, which are cruelty-free and derived from natural sources.
Pure Nutrition continually expands its range of products to address various health needs, ensuring that customers have access to safe and effective natural solutions.
The brand firmly believes in sourcing ingredients from nature, leveraging meticulous research and scientific extraction methods to ensure optimum nutrition.
17. The Kerala Store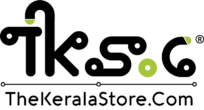 Most coconut oil brands in India have a mineral oil mix that results in poor health. To prevent this, the Kerala store team has set stringent quality control measures to ensure that only 100% Natural Coconut Oil will be delivered to the customers.
The Kerala Store is a perfect blend of culture and tradition, founded by a young team to offer authentic food products. To talk about this Kerala Store coconut oil, it is processed from coconut for healthy hair and glowing skin.
Why do we love the brand?
As it does not use any heating process, all the natural antioxidant properties of these ingredients retain to boost your overall health.
It has a unique flavor and distinct aroma with the richness of its nutritional content.
Due to the tremendous demand for Kerala's coconut oil, an adulterated version of the oil has found its way into the market.
Let's Cook Something Up!
Pancakes with a Paradise Twist: Breakfast is about to get a serious upgrade with some tropical pancake flair! Replace the usual cooking oil with coconut oil when making your pancake batter. The coconut oil adds a subtle sweetness and a lovely aroma, turning your ordinary pancakes into a vacation on a plate. Drizzle some maple syrup, sprinkle some shredded coconut, and imagine yourself savoring fluffy coconut-infused goodness while basking in the sunshine.
5 Interesting Uses of Coconut Oil
Protect your skin from sun damage
Coconut oil has an SPF of 7. This means that it blocks about 20% of the sun's UV rays. Although that is lower than sunscreens (which conventionally blocks 90%), it is a good alternative if you run out of sunscreen.
Coconut oil is safe for high-temperature cooking. On the other hand, vegetable oils (like corn and safflower oils) convert into toxic compounds when heated.
A study found that coconut oil is as effective as an antiseptic mouthwash in reducing dental plaque, tooth decay, and gum disease. The only difference is that while you swish mouthwash for one minute, you'll need to swish coconut oil for longer to see similar results.
Research shows that coconut oil is as effective as a conventional moisturizer or mineral oil. It especially helps improve dermatitis and other skin disorders.
Coconut oil is better than mineral oil and sunflower oil for your hair. It reduces protein loss from your hair. This is because the fatty acids present in it penetrate the hair shaft better than most other fats.
FAQ's
1. What is virgin coconut oil?
Virgin coconut oil, also known as extra virgin coconut oil, is unrefined and cold-pressed in the extraction process to retain the texture intact. The presence of lauric acid in the VCO reduces bad cholesterol levels and helps to maintain a healthy diet.
2. How is virgin coconut oil made?
Virgin coconut oil is made from fresh coconut milk, mixed with water, and then squeezed out of the oil. The extracted milk is fermented for 36–48 hours, and the cream is heated to remove the oil content. Further, it undergoes a centrifuge to separate the oil from other liquids. The virgin coconut oil can also be extracted from the dry residue leftovers of coconut milk.
3. What are the benefits of using virgin coconut oil?
When you make virgin coconut oil part of your diet, it can regulate blood sugar levels, heart attacks, weight loss and improve the immune system. Further, it prevents wrinkles and makes your tresses stronger and shiner.
4. How to use virgin coconut oil?
To start using EVCO for skin, place it in a bowl and then in warm water for a couple of minutes. Now separate the oil from the bowl and apply it to the skin to moisturize gently, making you feel soothed in no time.