Are you looking for a natural way to feel rejuvenated and stay energized? Transform your "me" time into a refreshing aromatherapy session by introducing essential oils into your beauty regime to pamper your skin.
Essential oils are highly concentrated liquids that are obtained through direct extraction of roots, resin, nuts, leaves, flowers, bark or fruits of plants and trees. You just need to add a couple of drops of essential oils with healing properties to derive a lot of health benefits right, from driving away stress, and soothing congestion to inducing sleep.
If you are planning to have a few of these essential oils at home, the brands listed below can be your best bet.
Our Top Picks:
| | |
| --- | --- |
| Best Overall | Organix |
| Best Value | Farkraft |
| Best Properties | Soulflower |
| Most Environment-Friendly | St. Botanica |
Top 12 Essential Oil Brands in India
You don't want to waste your time trawling through endless articles trying to decipher which are the best brands, so we've taken the liberty of compiling a list for you. In this guide, we've researched some of the top essential oil brands based in India, which have already made a mark on the industry. So whether you're getting started with essential oils or are an old hand and just looking for something new, the list below can help you make sure you get only the highest quality products on offer.
1. Organix Mantra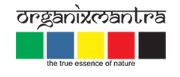 Unlock the power of nature with Organix Mantra and their wide range of natural and organic products, crafted from ingredients ethically sourced around the globe, nurturing your beauty and health in a cruelty-free way while helping protect the environment. Indulge yourself in premium quality therapeutic grade essential oils that are free from any harmful chemicals or parabens – perfect for those who seek pure wellness without compromise.
Why Organix Mantra?
The brand's plant-based products give your skin, hair and overall health an extra boost of nourishment to refresh you from head to toe.
Blending essential oils together creates a powerful elixir that is both pleasing to the senses and helpful in boosting emotional well-being.
Organix Mantra products are handcrafted in small batches to ensure the highest quality and purity.
Committed to natural results without risking skin health. Theare specially crafted for safe and effective use, and the gentle formula ensures minimal impact on the environment as well.
2. Soulflower

Soulflower is a lifestyle brand dedicated to providing natural, organic products and promoting sustainable practices. The range of personal care items includes hair and skin essentials plus aromatherapy and wellness options, all made with the finest quality ingredients like essential oils, herbs, and botanicals. For the brand, beauty comes from within – it's more than just what you put on your body but how you nourish yourself overall.
Why Soulflower?
All of Soulflower's products are free from harmful chemicals and additives, ensuring that your body is only exposed to the best.
Prioritizes sustainable practices in our stores and partnerships in terms of packaging that is environmentally friendly.
Constantly strives towards the reduction of carbon footprint as a small business.
Soulflower also partners with local farmers and suppliers to ensure that our ingredients are sustainably sourced.
3. Exotic Aromas

Exotic Aromas is an herbal and therapeutic essential oil brand that sells several ranges of oils. Their products are 100 per cent natural, vegan, GMO-free and dermatologically tested. They offer a luxurious set of lavender, lemongrass, jasmine, orange, and rose oil that is perfect for aromatherapy, promoting scalp health, hair growth, toning and creating a homely ambience with a diffuser. With the Exotic Aromas Essential Oils, you can enjoy all these wonderful benefits in one convenient package!
Why Exotic Aromas?
The essential oils from Exotic Aromas help calm the mind and reduce stress, lift mood and improve focus.
Functions as an insect repellant and has anti-inflammatory properties.
The essential oils are locally sourced and made in India, thus living up to its sustainable, ethical values.
They are multi-functional and can be used as a base for soaps, serums and scented candles.
Also Read: Best Virgin Coconut Oil 
4. Asian Aura

Asian Aura is a leader in the field of aromatherapy, bringing an expansive selection of top-notch products to its customers. From oil warmers and diffusers to candles, potpourri, and fragrance/aroma gifts – their diverse offerings show that no detail has been overlooked. Their commitment to innovation ensures they consistently stay ahead of current market trends and consumer preferences for high-quality items; a testament to this is their core values centred on providing excellence with attention paid down every step in the development process.
Why Asian Aura?
The brand's management consists of professionals from different fields, including cosmetologists, perfumers, designers, aroma therapy and experts which ensures that the products are carefully crafted with attention to detail.
Asian Aura's fragrances cater to every mood and season, making them the go-to brand for customers looking for aromatherapy solutions.
The innovative packaging and modern manufacturing techniques showcase the brand's commitment.
The products that are visually appealing, high-quality, and effective.
5. Naturalis Essence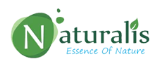 Naturalis Essence of Nature is a brand that is renowned for its undiluted and therapeutic grade oils, ideal for steaming hair, face, and diffusion. They come in a top-quality and premium glass bottle with an easy-to-use dropper. The essential oils from Naturalis Essence remain true to their original form without any dilution, adulteration, addition, or deletion, and no solvent is used. It has antibacterial and antiseptic properties that are exceptionally beneficial for the skin. Additionally, the products are vegan-friendly, ethical, GMO-free, cruelty-free and organic.
Why Naturalis Essence of Nature?
The essential oils from this brand are perfectly fit for all your haircare needs, and thus it improves hair growth and significantly reduces hair fall.
It also helps soothes skin, fight acne, alleviate dryness and itching.
The brand also offers several other aromatherapy essentials, such as diffusers and sprays.
Their values are rooted towards sustainability, and they believe in taking from nature and giving back to it as well.
6. Rey Naturals

Rey Naturals offers several different varieties of essential oils, which are all-natural products that are a result of the process of steam extraction. Founded in 2017, the brand's essential oils contain the extract of Lavandula Angustifolia flowers, tea tree, rosemary and coconut, and it is free from artificial fragrances or additives. Rey Naturals is committed to pampering customers with natural, pure and guilt-free haircare. Crafted from primitive ingredients and ancient remedies, their products are free of chemicals, toxins and additives for a clean approval you can trust.
Why Rey Naturals?
The essential oils from Rey Naturals are rich in antioxidants that nourish skin, treat burns and wounds.
If paired with a diffuser, the oils have a soothing effect on the respiratory tract and keep anxiety at bay.
All-natural ingredient, suitable for practitioners of veganism.
Concentrated essential oils that are ready to be diluted with base oils for increased efficiency and versatile usage.
7. Organic Harvest

Organic Harvest's Tea Tree Essential Oils are the perfect choice for aromatherapy. Their undiluted therapeutic-grade oils are 100% certified organic by the USDA and are free from parabens, sulphates, and silicones. They contain natural antibacterial properties and help to soothe skin irritations, making them great for topical application as well. Additionally, the essential oils also have a strong aroma that helps to clear your mind and improve focus, allowing you to relax and unwind after a stressful day or week.
If you are looking to replace your expensive scented candles, Organic Harvest is offering several deals and discount coupons on their diffuser oils. Don't miss them!
Why Organic Harvest?
Organic Harvest essential oils help treat various dermatological ailments such as the reduction of acne, build-up of dust and dirt as well as reduce inflammation.
It is perfectly safe to use the brand's oils for massages and diffusion.
100% natural ingredients free of chemical fertilizers, herbicides and pesticides.
Incredibly gentle, safe and potent.
8. Iris

IRIS, a brand of Ripple Fragrances, has established itself as a prominent player in the aromatherapy market in India. With a focus on providing sensory delight, IRIS has been able to capture the hearts of many consumers. The brand has revolutionized the home fragrance industry in India by introducing exotic fragrances with innovative delivery systems. All of its fragrances are blended by master perfumers and crafted to work well with the climatic conditions of the country.
Why Iris?
Iris's essential oils promote concentration, soothes the body and rejuvenates the mind while reducing anxiety.
IRIS is guided by the philosophy of Aromachology (a science that explores the connection between fragrance and emotions) and uses this understanding to create personalised and therapeutic scents that refresh both the body and mind.
The brand has several international certifications such as IFRA and GRAS.
It follows a strict zero-carbon policy and is thus ethical and sustainable.
9. Old Tree

Old Tree offers top-notch bath, hair & skin care products with a passion for natural ingredients. Their commitment to making great quality and wholesome items is clear – most of them contain only organic components! They believe in democratising skincare routines by providing individuals with access to the advantages that come with using natural goods. Besides essential oils they have a variety of hair care products, from serums to scrubs and massage oil.
Why Old Tree?
The essential oils offer relief from muscular pain, leg pain, arthritis and rheumatism.
It can also be used for skin care as a moisturiser as well as lightening stretch marks.
Old Tree is known for their corporate gifting bundles so you can give the best natural quality treats to those special people in your life.
All their products are paraben, sulphate and chemical free.
Also Read: Best Castor Oil Brands
10. Pure Source Diffuser Oil

Find yourself wrapped in luxury and comfort with Pure Source's high-quality, sustainable home decor and lifestyle items. Founded in 2007 in a small corner of Delhi, Pure Source has a philosophy of environmental consciousness at its core. The brand ensures ethical sourcing from farms and factories to create products that range from scented candles to incense sticks. Their sustainable policies make it the ideal brand to shop from while also giving back to nature.
Why Pure Source?
Pure source's essential oils help with reducing stress and promote good quality sleep.
They effectively function as insect repellents and keep bugs, flies, and insects away.
Wide variety of hand-crafted products, including reed diffusers, candle holders, potpourri, raw incense sticks and scented candles.
The brand's products are natural, chemical-free and support local artisans and artists.
11. Puressentiel Essential Oils

Puressentiel is a leading brand in the world of aromatherapy, offering an extensive range of natural and organic solutions. Established by Isabelle and Marco Pacchioni in France back in 2005, it strives to provide consumers with effective remedies for their common health problems while respecting nature's balance. What sets them apart? The fact is that all products are crafted from 100% natural or organic ingredients – every ingredient meticulously selected by pharmacists and professional aromatherapists.
Why Pure Essential?
The essential oils from the brand help in freshening and purifying surfaces.
It contains the goodness and benefits of 41 different essential oils.
All of their products have a natural, unadulterated and uplifting aroma.
The products are safe for children, animals and all surfaces.
12. Botanica Essential Oils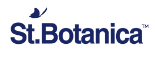 St. Botanica is renowned for their commitment to superior quality and natural ingredients, bringing the goodness of botanical extracts into haircare and skincare products like shampoos, conditioners, serums, oils, moisturizers, and face masks. Essential oils are part of their new range of products. All products are cruelty-free with no paraben or potentially harmful chemicals – suitable for all skin types.
If worried about allergies, one can replace them with olive oils from popular brands that are considered safer for addressing these issues.
Why St. Botanica?
Botanica's essential oils have therapeutic features that enhances immunity.
Their formulation does not contain any parabens, SLS/SLES, mineral oil or Phthalates
Botanica is a brand that entirely promotes cruelty-free and vegan practices.
They offer premium quality products that are affordable, safe and cost-effective.
Essential oils are potent liquids that offer a wide range of benefits to improve your physical, mental and emotional health. Enjoy its beneficial properties by using it with carrier oils for topical application, diffusing it or making a DIY beauty product. Make sure that you have these bottles of goodness at your home to experience a radical transformation in your everyday life.
How to Find the Right Essential Oils for You?
Essential oils have been used for centuries for their healing and therapeutic properties. From promoting relaxation to reducing stress and anxiety, these oils have a variety of benefits. However, with so many different types of essential oils available, it can be challenging to pick the right one for yourself. In this article, we'll give you some tips on how to choose the perfect essential oil for your needs.
1. Determine Your Needs and Goals
Before picking an essential oil, it's essential to determine your needs and goals. Are you looking for an oil to help you relax and unwind, or do you need something to boost your energy levels? Knowing what you're looking for will help you narrow down your options and find the right oil for you.
2. Research the Different Types of Oils
There are many different types of essential oils available, each with its unique benefits and uses. Take some time to research the different oils and their properties to find the ones that best match your needs. Some popular essential oils include lavender, peppermint, eucalyptus, and lemon.
3. Consider Your Personal Preferences
In addition to considering the benefits of the oil, it's also essential to think about your personal preferences. Do you prefer a specific scent or aroma, or do you have any allergies or sensitivities? Pay attention to these factors when selecting an oil to ensure you enjoy using it and avoid any adverse reactions.
4. Look for High-Quality Oils
When choosing an essential oil, it's crucial to look for high-quality products. Cheaper oils may be diluted or of lower quality, which can affect their effectiveness. Look for oils that are pure, organic, and have been tested for quality and purity.
5. Read Reviews and Recommendations
One of the best ways to find a great essential oil is to read reviews and recommendations from other users. Check online reviews or ask friends and family members for their favourite oils and brands. Their experiences can help you find an oil that works for you.
To conclude…
Selecting the right essential oil can be challenging, but with these tips, you can make an informed decision. Remember to determine your needs, research different types of oils, consider your personal preferences, look for high-quality products, and read reviews and recommendations.
FAQS
1. What should I look for when choosing an essential oil brand in India?
When choosing an essential oil brand in India, look for products that are pure, organic, and have been tested for quality and purity. Also, consider the brand's reputation, customer reviews, and pricing.
2. What are some popular essential brands in India?
Some popular essential oil brands in India include Rey Naturals, Organic Harvest, Organix and Soulflower.
3. Can essential oils from Indian brands be used for cooking?
No, it's not recommended to use essential oils from Indian brands for cooking. Essential oils are highly concentrated and should be used only for external purposes such as aromatherapy, massage, or skincare. Using essential oils internally can cause adverse effects and should be avoided.
4. Are essential oils from Indian brands expensive?
The cost of essential oils from Indian brands can vary depending on the brand, type of oil, and quantity. Generally, high-quality essential oils can be more expensive, but some brands offer affordable options as well. It's important to choose a brand that offers quality products at a reasonable price and fits your budget.
Yes, it's important to take safety precautions when using essential oils from any brand. Always dilute the oils with a carrier oil before applying them to your skin and do a patch test to ensure you're not allergic. Also, avoid ingesting essential oils, and keep them out of reach of children and pets.