Our sedentary lifestyle is gradually pushing us to become prey to a plethora of diseases. Exercise, today, plays a crucial role in keeping us fit and away from lifestyle-related diseases. Even with this busy work life, running on a treadmill just for 20 minutes a day can help you stay active and fit throughout the day.
Treadmills are great exercise machines as they reduce the chances of knee injuries while helping individuals gain strength and a healthier heart. They are also affordable and easy to maintain. But what are the most popular brands offering treadmills? So, if you are on the look-out for a treadmill for your home or your gym center, but can't seem to find one, then do read this article till the end to understand how each brand is unique in its offering.
How Did We Choose Our Top Picks?
Identifying the right kind of treadmill brands available in India was kind of tricky. We analyzed a total of 30 brands on the basis of their motor specification, cushioning, belt length and width, stability, sturdiness, panel features, space and size and delivery time. This list includes treadmills that would be suitable for both runners as well as walkers. With these treadmill brands, you can get machines of varying belt sizes, speeds ranging from 5km/hr to 18km/hr, robustness and much more. These results are also based on reviews across various e-commerce platforms. While curating these results we felt the following four stood out and buyers must check these out before making any solid decision.
Our Top Picks:
| | |
| --- | --- |
| Best Overall | PowerMax Fitness |
| Best Budget | Durafit |
| Best For Walkers | Lifelong |
| Best For Runners | Cult Sport |
Top 12 Treadmills In India For 2023
With so many options available, it can be overwhelming to choose the right one. That's why we've rounded up the best treadmills in India to help you make an informed decision and achieve your fitness goals.
1. PowerMax Fitness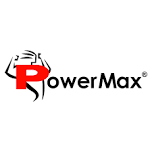 If you are an avid gym goer, then you must have seen this brand's name on at least one of your gym equipment. A popular ISO-certified fitness brand that has branches within as well as outside India. PowerMax Fitness provides treadmills for both private and commercial spaces. You can find curved treadmills, ultra-thin walk pads, jog pads, treadmills with AC motors, and much more. Recently, the brand has also launched a special series of high-quality treadmills for all the Marvel fans out there. Users can download the Marvel catalogue from PowerMax Fitness's official website to find the look of various products.
| | |
| --- | --- |
| Pros | Cons |
| Noiseless | Poor customer service |
| Manual incline | Expensive |
| Sturdy | |
2. Lifelong

Lifelong is an e-commerce that deals in lifestyle, health, personal care, fitness and many other products. This brand would be best for those looking for a treadmill for walking. You'll find motorized, foldable, and compact treadmills that would be perfect for personal use. If you are also someone who likes extra features with their treadmill, then Lifelong's multifunctional treadmill is a definite stop for you. Along with treadmills, you can also get your hands on exercise bikes, cycles, yoga mats and many other products that'll ease your workout sessions.
| | |
| --- | --- |
| Pros | Cons |
| Perfect for small spaces | May not be durable |
| Preset workout programs | Not for sprinters |
| Most models do not require installation | |
3. Cockatoo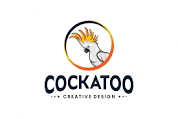 A premium fitness and gym equipment brand, Cockatoo has satisfied over a million customers all over India. It offers motorized DC as well as commercial treadmills which ensure little to no strain on joints while running or walking. What impressed us the most was the review of its customer service. Cockatoo has a quick and responsive support center that won't disappoint buyers even after months of their purchase. The treadmills come with a great warranty period that assures a great purchase experience. Cycles, tents, bikes, dumbbells, benches, etc are some of the other products that you can browse through while shopping at the store.
| | |
| --- | --- |
| Pros | Cons |
| Easy 7 days return policy | Not suitable for heavy people |
| Free delivery | |
| Free massager with select models | |
4. Cult Sport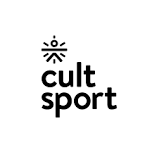 Cult has now carved a sacred name for itself in the fitness niche. Its line — Cult Sport, specializes in the selling of gym equipment, sportswear and fitness accessories. You'll find great treadmills for your cardio days that are sure to make your core and heart stronger. Most of its models offer a top speed of 14km/hr and can carry a maximum weight of 150 kgs. These features make Cult Sport's treadmills ideal for runners and people with heavy weight. The treadmills also come with an advanced heart monitoring feature that will help all with the risk of heart disease to track their heartbeat while exercising.
| | |
| --- | --- |
| Pros | Cons |
| 3-month Cult Pass Live with select models | Unavailability of spare parts as per user reviews is a thing to consider |
| Free diet & fitness plan on select | |
5. Durafit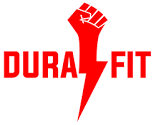 A great brand to buy home-use fitness equipment. Treadmills from Durafit are easy to maintain and have motors that offer horsepower of up to 2.5HP. Currently, you'll find three different models that cater to varying needs. Mostly these treadmills are designed to keep home usage in focus. You can purchase these treadmills at the lowest cost during or Flipkart. Customers can also opt for no cost EMI while making their purchase, thus making this brand suitable for those looking for pocket-friendly options.
| | |
| --- | --- |
| Pros | Cons |
| Easy to use | Doesn't come with many accessories |
| Great for light exercises | |
| Easy to assemble | |
6. Sparnod Fitness

Sparnod Fitness is a UAE-based gym and fitness equipment brand. This one is another great option for domestic use. Multifunctionality, large running area, LCD screen, and Bluetooth Speakers, are just some of the many features that you can expect from Sparnod Fitness's treadmills. Both runners as well as walkers can benefit from this brand's treadmill. In case you don't like the purchased product, raise a cancellation or return request via their hassle-free process. Users might want to note that Sparnod Fitness runs only online operations in India.
| | |
| --- | --- |
| Pros | Cons |
| Easy self-installation | Doesn't give speed limit of up to 18km/hr |
| Built-in entertainment apps on select models | Expensive |
7. Fittyfy
With the aim of making fitness accessible for all FittyFy was launched. Stay healthy with this budget-friendly, high-performing brand. The Fittyfy treadmills come with preset programs that are sure to make your workout regime easier. These preset programs also make Fittyfy Treadmills a great buy for beginners. Easy to use and light weight these would make a great companion for individuals with a light exercise regime. The treadmills also come with sensors that'll help you track your performance. You can also find Fittyfy Treadmills at discounted prices on various e-commerce websites.
| | |
| --- | --- |
| Pros | Cons |
| Free installation assistance | Not suitable for sprinters |
| Foldable panels | Less additional features |
| Noise-free | |
8. Maxpro Fitness

This brand boasts of selling the best cardio and strength equipment. You can find treadmills for both commercial as well as personal use. The treadmills are a package of tools and features that will blow your mind. The large LED display makes it user friendly. What truly impressed us was the wide range of models that come with built-in safety features to prevent knee injuries. Though the brand is a bit pricy, you can always take advantage of various discount during their sale seasons or buy it at
| | |
| --- | --- |
| Pros | Cons |
| Free Shipping | Some models maybe noisy |
| Support service across India | Replace of original parts maybe expensive |
| Lifetime motor warranty on most models | |
9. Welcare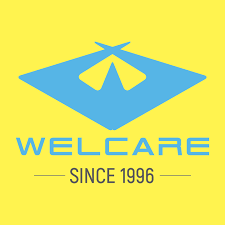 Welcare stands tall as one of the most trusted treadmill brands in India. With a decade-long legacy, they have earned a reputation for delivering exceptional workout experiences. Their treadmills are designed for home use, offering top-notch comfort and convenience. The brand's unparalleled customer support ensures that you receive prompt assistance whenever needed. With a wide range of features, durability, and excellent reviews from industry experts, Welcare is a top choice for treadmill seekers.
| | |
| --- | --- |
| Pros | Cons |
| Suitable for light exercises | Doesn't have compact walking pad models |
| Pre-set workout programs | Some customers reported issue with belt of select models |
10.Bodyfitline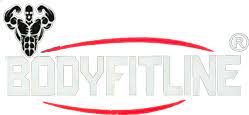 At the number 10 spot we have Bodyfitline a name that is known for its durability and value. You can expect feature-packed treadmills at competitive prices. Their unique selling point lies in providing gym-quality performance in the comfort of your home. Featuring robust build quality and a wide range of workout programs, Bodyfitline treadmills cater to users of all fitness levels. Th brand's space-saving treadmill design is what impressed us the most. However, if you are looking for a cost-effective option without compromising on quality, Bodyfitline treadmills deserve your consideration.
| | |
| --- | --- |
| Pros | Cons |
| Noise free | Not many options in treadmill models |
| Easy shipping and return policy | May not be suitable for home use |
11.Cybex

A global fitness equipment powerhouse, Cybex, brings its expertise to the Indian market with its premium treadmills. Renowned for their cutting-edge technology and innovation, Cybex treadmills offer an unmatched workout experience. Its treadmill has an adaptive surface that automatically adjusts itself with the user's stride. Built to withstand rigorous training, Cybex treadmills are the go-to choice for serious athletes and fitness enthusiasts. With a sleek and modern design, these treadmills not only elevate your workout but also add a touch of sophistication to your space.
| | |
| --- | --- |
| Pros | Cons |
| Highly durable | Expensive |
| Large running surface | |
12. Agaro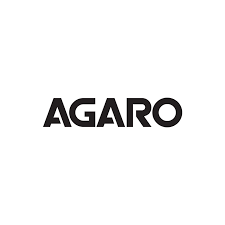 Agaro, a reputable name in the world of lifestyle products, offers a range of top-notch fitness and home and kitchen appliances, including massagers and more. Among their impressive offerings are their powerful and efficient treadmills. It offers motorized treadmills that come with preset workout programs, heat rate sensor, muti layered running belt and automatic incline that'll be great for any weight loss routine. The treadmills also come with a variety of accessories to support any workout regime.
| | |
| --- | --- |
| Pros | Cons |
| Ideal for joggers | Requires assistance to assemble |
| User friendly panel display | Less number of ports |
How To Pick The Right Treadmill For Your Needs?
Choosing the right treadmill can be a daunting task, but it doesn't have to be. With the right information, you can pick a treadmill that meets your needs and helps you achieve your fitness goals. Here are some key factors to consider when purchasing a treadmill.
Determine the type of workouts you'll be doing on the treadmill. If you'll be using it primarily for walking or light jogging, a basic treadmill with fewer features and a lower price tag might suffice. However, if you're a serious runner and will be using the treadmill for high-intensity workouts, you'll want to invest in a model that can handle the strain.
Look at the horsepower of the treadmill motor. The higher the horsepower, the better the machine will perform. Look for a treadmill with a motor that is at least 2.5 horsepower if you plan to use it for running.
Consider the size of the treadmill deck. The deck should be long enough and wide enough to accommodate your stride. A longer deck is better for running, while a shorter one is fine for walking or jogging.
Think about the incline options available on the treadmill. If you want to add variety to your workouts, consider a treadmill with automatic incline adjustment. This will allow you to simulate hill training and target different muscle groups.
Look for a treadmill with a cushioned deck. This will help to absorb the impact of your feet hitting the surface, reducing the strain on your joints.
Check the weight capacity of the treadmill. Make sure it can support your weight, plus a little extra to account for any additional items you might be carrying (like a water bottle).
Consider the extra features of the treadmill. Do you want a built-in fan to keep you cool during your workout? What about a touchscreen display or Bluetooth connectivity? Determine which features are important to you and look for a treadmill that offers them.
By considering these key factors, you'll be well on your way to selecting the perfect treadmill for your needs. Remember to think about your goals, your budget, and your workout habits when making your choice. With the right treadmill, you'll be able to achieve your fitness goals and stay motivated to keep working towards them.
Frequently Asked Questions
1. Which brand treadmill is best for home use in India?
Cult Sport, Fittyfy, Durafit are some of the brands that specialize in home workout equipment. Check out the official website of these brands to find the models that would be perfect for personal use.
2. What is the best type of treadmill for home use?
The best type of treadmill for home use depends on your fitness goals and budget. If you're a beginner, a basic treadmill with fewer features might be sufficient. However, if you're an experienced runner, you'll want a treadmill with a powerful motor, a cushioned deck, and automatic incline adjustment. Look for a treadmill that fits your needs and your budget.
3. How much should I spend on a treadmill?
The cost of a treadmill varies depending on the features and brand. A basic treadmill can cost anywhere from Rs. 20,000 to Rs. 50,000, while a high-end treadmill can cost upwards of Rs. 1 lakh. Consider your fitness goals and budget when deciding how much to spend on a treadmill.
4. Can I lose weight by using a treadmill?
Yes, using a treadmill can help you lose weight. Walking or running on a treadmill burns calories and can help you achieve a calorie deficit, which is necessary for weight loss. However, it's important to pair your treadmill workouts with a healthy diet to see the best results.
5. How often should I use my treadmill?
The frequency of treadmill use depends on your fitness goals and schedule. If you're looking to lose weight or improve your fitness, you should aim to use your treadmill at least three times a week. However, if you're training for a race or have specific fitness goals, you may need to use your treadmill more frequently.
6. What should I do to maintain my treadmill?
To maintain your treadmill, clean it regularly with a damp cloth to remove any dirt or sweat. Lubricate the deck with silicone spray every three to six months to ensure smooth operation. Check the treadmill for any loose bolts or parts and tighten them as necessary. Finally, follow the manufacturer's guidelines for any specific maintenance requirements.
That's A Wrap!
If your conscious decision to take care of your own health has brought you so far, then we are sure you would also check out some of the fitness websites mentioned in this list. Make your fitness purchase worth every penny by using online coupon codes. Since we keep updating this list from time to time, we would like to hear your reviews on the brands mentioned in this list.
Happy Jogging!