We all have been victims of long workdays that had us sitting in one position for hours straight. This toll of extended sitting and reduced movement leads to one common outcome which is persistent back pain. But worry not, there's a solution that can provide the support your back desperately needs. And that's back support belts, your allies in combating discomfort.
These belts are designed to offer targeted assistance, promoting proper posture, reducing strain, and providing gentle compression to alleviate pain. They act as a reminder to maintain a healthy posture while engaging in daily activities, helping you to foster a more comfortable and pain-free lifestyle.
In this comprehensive article, we have mentioned the back support belts from the best brands and also discussed their features. By the end of the read, you'll be equipped with the insights needed to make an informed choice, ensuring that you find the perfect brand for back support belt that suits your individual requirements and lifestyle.
Our Top Picks:
Handpicking authentic brands for the back support belts proved quite a challenge. We sifted through reviews across e-commerce and fitness platforms, shortlisting 20 top brands. Out of these, we honed in on 10 brands, focusing on features like design, materials, and user feedback. We even talked to some of our family members using any of these support belts and made a proper note. Our criteria included factors like support, comfort, and durability. We also assessed pricing and availability to ensure quality without overspending. And after a little more digging, we chose our top picks given below.
| | |
| --- | --- |
| Best Overall | Tynor |
| Most Comfortable | Dr. Ortho |
| Best Support | OBLIQ |
| Budget-Friendly | Orthowala |
Top 10 Back Support Belts Available in India
Top 10 Back Support Belt Brands in India
Here, we will go through the best brands for the back support belts and their features to help you make the right decision for a healthy and better tomorrow. Please read through!
1.Tynor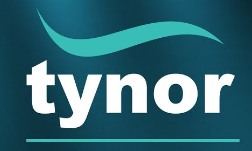 Tynor Orthotics Pvt. Ltd. is a well-known name that helps people deal with pain and accidents. Among Tynor's notable offerings are their exceptional back support belts, designed to optimize compression and provide unparalleled relief. With a focus on innovation and customer well-being, the brand ensures that their support belts are ergonomic and effective. These belts cater to various needs, from pregnancy back support to toning abdominal muscles. Whether you are going through spondylolisthesis, postural fatigue, or sciatica pain, the specific support belt from Tynor will make your life much easier and pain-free.
Why Choose Tynor?
Provides ideal back support.
Highly porous elastic webbing.
Adjustable to be used for any body type.
Starting Price: Rs 765/-
2. Kossto

Kossto is a brand dedicated to promoting good health and a better life. Their line of back support belts stands out for their use of ultra-comfortable and breathable materials, ensuring a pleasant wearing experience. Available in various sizes, these belts are ideal for both lower and upper back pain relief as well as back straightening needs. Notably, Kossto offers a premium magnetic back support belt in addition to its standard range. The brand's emphasis on comfort, versatility, and targeted support makes them a notable choice for those seeking reliable back support solutions.
Why Choose Kossto?
Relieves pressure on the spine and lower back.
Reduces muscle fatigue during prolonged activities.
Helps to improve posture anytime anywhere.
Starting Price: Rs 399/-
3.OBLIQ

OBLIQ is your go-to brand for a range of supportive accessories that help reduce discomfort and prevent minor injuries.  Highlighting their collection are the supportive back braces that ensure your back's safety during daily activities and demanding tasks. OBLIQ empowers you to move comfortably and confidently while taking care of your back. These lumber belts give phenomenal support to both the back and abdomen. This belt is an upgraded version and consists of four stainless steel supports that perfectly fit the side of the lumbar spine.
And if you are a new mother looking for the perfect post-pregnancy support, do go through our article on the best post pregnancy belts, where you can discover how OBLIQ's abdomen support belts can aid you during this crucial phase. Gain valuable insights and make an informed choice by reading this comprehensive resource.
Why Choose OBLIQ?
Stainless steel support reduces and safeguards your back.
The belt can be used to reduce belly fat.
Lightweight and compact to take anywhere.
Starting Price: Rs 699/-
4. Dyna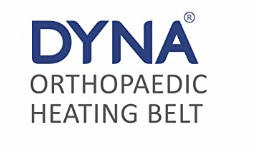 With a diverse product portfolio of orthopedic appliances and surgical dressings, Dyna is a big name in this relevant industry. The Lumbo Sacral Belt from Dyna takes the spotlight, serving as an exceptional support corset for reducing back pain. Targeting concerns like Degenerative Disc Disease and maintaining optimal alignment, these back support belts work wonders by realigning the spine. The attention to detail is evident with double stitching on the edges, ensuring proper durability. And available from XL to XXL sizes, their dual-strap belts are ideal for lower back pain, a perfect purchase suitable for both men and women.
Why Choose Dyna?
Made from soft foam for absolute comfort.
Breathable elastic belts reduce sweat accumulation.
Comes with a flexible back splint for great immobilization.
Starting Price: Rs 730/-
5.Dr. Ortho 

Dr. Ortho is a well-known brand that is at the forefront of supporting physical health. Central to their product range is innovative back support solutions, each meticulously designed to address pain and enhance daily living. The Lumbo Sacral Support Belt stands out, providing enhanced stability to the back while offering crucial support to the abdomen and lower back regions. This belt proves particularly valuable during intense weightlifting and rigorous training sessions, delivering flexibility to the lower back. Moreover, the Posture Corrector is a restorative gem, aiding in both injury recovery and swift recuperation.
To make your health journey slightly affordable, you can check out Dr. Ortho's coupons for special offers, buy more, and save more deals on these support belts, adding both comfort and savings to your journey.
Why Choose Dr. Ortho?
Perfect to wear under clothes because of the sleek design.
Alleviates stress and fatigue due to bad posture.
Can be worn while performing day-to-day activities.
Starting Price: Rs 799/-
6. Longlife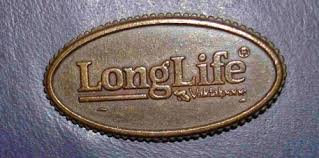 Next up, you have Longlife, a brand renowned for its exceptional range of health and personal care products. Offering targeted relief for conditions such as osteoarthritis, arthritis, and disc degeneration, their back support belts are known for enhancing well-being. Specifically, their abdominal belt emerges as a perfect solution for post-pregnancy care, providing the essential support for a smooth recovery. Complementing this is their lumbar support belt, designed for comfortable and seamless everyday use. Whether you're seeking relief from specific conditions or simply looking to bolster your back's health, Longlife's selection of back support belts is your perfect solution.
Why Choose Longlife?
Reduces muscle fatigue during prolonged activities.
Made from moisture-wicking materials to keep the area dry.
Durable belts that can be used for a long time.
Starting Price: Rs 690/-
7.Caresmith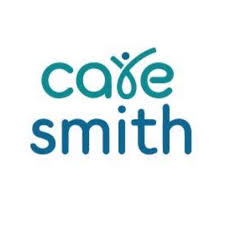 To upgrade your lifestyle, Caresmith can be your go-to for personal care products. Amidst their collection, the back support belts from Caresmith are designed to combat pain relief and give remarkable support. Their support belts are made in a special way that fits your body and helps ease discomfort. Engineered to fit your body snugly, these belts become an extension of your well-being, assisting in reducing strain and stress on your back muscles. Whether your back hurts a lot, or you just want to feel better during the day, Caresmith's back support belts are like a comfy hug for your back.
Why Choose Caresmith?
Helps in maintaining proper spinal alignment.
The adjustable features make their belt a perfect fit.
Efficient pain management for quick recovery.
Starting Price: Rs 2500/-
8. JSB Wellness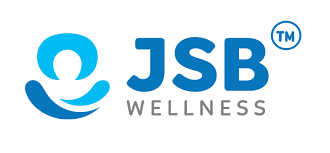 With a legacy since 1985, JSB Wellness is all about fostering a healthy and joyful lifestyle for you. Among their offerings, the standout feature is their diverse collection of three back support belt varieties. These belts are designed to target crucial pressure points, swiftly alleviating discomfort and offering comprehensive spinal support. Notably, their heating pad stands as a solution to muscular aches and pain, delivering relief within just 15 minutes. With three adjustable temperature settings, you can customize your experience for optimal comfort. Experience a new level of health and freedom from pain with JSB Wellness.
Why Choose JSB Wellness?
Comes with adjustable straps to customize the fit.
The belts can be used to alleviate muscle soreness.
Reduces shoulder pain to a great extent.
Starting Price: Rs 950/-
9.Orthowala

Orthowala, a respected name in home medical supplies, specializes in an extensive array of supports, splints, and braces. Their expertise extends to innovative back support belts that prove highly effective, especially in cases of Degenerative Disc Disease. These belts employ a unique Proprioceptive Compression technique, working to stimulate metabolism while significantly alleviating muscular discomfort. As an example of their dedication to quality, Orthowala puts its Velcro fasteners through extensive testing to guarantee both function and longevity. With Orthowala, you're not just investing in a back support belt; you're choosing a solution designed for optimal comfort and support.
Why Choose Orthowala?
The belt can be used by both men and women.
Perfect to maintain metabolism and lumbar support.
Comfortable to wear for long hours.
Starting Price: Rs 395/-
10.Vissco Next

Experience healing and peak performance with Vissco Next, a brand dedicated to your well-being. You can check out the top-quality back support belts on their online store. These belts work wonders by reducing inflammation and helping you maintain a strong posture. Not just pain relief, these belts also help you stand straighter and move more freely, boosting your overall posture. The Vissco Sacro Lumbar Belt is one of the best spine belts that is used for acute lower back pain. Say goodbye to pain caused by different health conditions as these lumbar braces provide the support you need for your daily activities.
Why Choose Vissco Next?
The belts are 100% skin friendly.
Comes with an extra padded back panel.
Double locking for optimum compression and fitting.
Starting Price: Rs 590/-
 Best Exercises to Get Away with Back Pain
Partial Crunches: Strengthening your core muscles through partial crunches can provide stability to your spine and reduce strain on the lower back.
Bird Dog: This exercise enhances core stability and balance, which in turn supports your spine and helps alleviate back pain.
Cat-Cow Stretch: The cat-cow stretch promotes flexibility in the spine, relieving tension in the back muscles and improving overall mobility.
Child's Pose: This resting yoga pose stretches and relaxes the back muscles, providing relief from discomfort and reducing stress on the spine.
Pelvic Tilts: Pelvic tilts strengthen the lower back and abdominal muscles, contributing to better posture and reduced strain on the spine.
Bridge Exercise: Bridges target the lower back and buttock muscles, offering pain relief by strengthening these areas and promoting spinal stability.
Wall Sits: Wall sits engage the muscles in your back, thighs, and core, helping to improve posture and alleviate back pain.
Hamstring Stretches: Tight hamstrings can contribute to back pain. Stretching them can alleviate tension and stress on the lower back.
Piriformis Stretch: The piriformis stretch helps release tension in the piriformis muscle, which can alleviate sciatica-related pain and discomfort.
Spinal Twist Stretch: This stretch increases spinal flexibility, releases tension in the back, and may help improve mobility, particularly in the lumbar region.
 Frequently Asked Questions 
1. Are back support belts effective?
Yes, back support belts are effective as they improve stability, ease pain, and provide better mobility.
2. How do back braces work for reducing lower back pain?
Depending on specific back conditions, back braces are likely to relieve lower back pain.
3. How to wear a back pain belt?
Placing the wings against either side of the torso, wrap the brace around the back.
The two ends should be connected across the abdomen.
The brace can be tightened and loosened more precisely with two pull tabs on either side.
4. How long can you wear a back support belt?
The use of a back support belt can range from short-term to long-term. If in doubt, consult a doctor or medical professional.
5. How to use a magnetic belt for back pain?
This belt blocks pain impulses from reaching the brain, which is why it's good for backaches and can be used regularly.
6. Is the back belt good for a herniated disc?
Back support belts provide lumbar support for the lower back, which helps reduce pain caused by osteoarthritis or herniated discs.
7. What kind of back brace is good for sciatica?
The King of Kings Lumbar Support Belt with Pulley System is just such a belt that is effective at treating sciatica.
Wrapping up
Sitting for a long time strains the lower back and needs to be cured soon to avoid further serious disability. A back support belt is one great option that provides both compression and support. They improve back stability, ease pain, and provide better mobility. We hope this article gives you better clarity to choose the best brand for back support belts for your back aches.
Reviewed by
Dr. Prabhat Reddy Lakkireddy
Registration Number: 39892
Education: MBBS, MS (Ortho), MRCS (UK), FRCS (Trauma & Orthopaedic Surgery)