Want to add another gadget to your collection? Or upgrading your wardrobe is what you're thinking about, or maybe something as necessary as buying Corn Flakes, these online sales have everything that you need. We have listed the top 20 online sales in India that are amazing. Take a look and indulge in some retail therapy asap!
Top 20 Biggest Online Upcoming Sale in India for 2023
Read on to know more about the biggest upcoming sales in India across all eCommerce giants.
1. Flipkart Freedom Sale (5th to 9th of August 2023)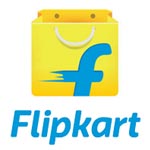 Flipkart Freedom Sale The Flipkart Freedom Sale is an annual event that offers discounts and deals on a wide variety of products. This year's sale features discounts on top brands from clothing to beauty care to smartphones to laptops, and much more.So be sure to head over to Flipkart and take advantage of these amazing offers for great savings on this Independence Day Sale season.
The Flipkart Independence Freedom Sale will go live on August 5th and end on August 9th, 2023. This sale offers discounts of up to 85% off across a wide range of products, and there are even some exclusions so be sure to check the product details before making your purchase. You can also use this opportunity to pick up items that you may have been waiting for but couldn't find in stock elsewhere.
And if you're looking for something specific, don't forget that Flipkart has an almost infinite selection of products so finding what you're looking for should not be too difficult. There's bound to be something special that catches your eye during this sale period! If you are wondering where to get a list of all the deals or save more, you can check for the latest Flipkart coupons and deals.
Flipkart Freedom Sale Dates: August 5th to 9th, 2023.
2. Amazon Prime Day Sale(23rd to 24th of July 2023)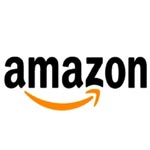 Cancel all your plans for the Ides of July, Amazon has already announced the biggest shopping extravaganza of the year – Amazon's Prime Day Sale. Two days full of blockbuster offers, great deals, latest releases, and lots of entertainment. We know you are already fiddling with your mobile phone to wishlist your favorite products. Last year the e-commerce giant decided to surprise the customers with a new movie release on Amazon Prime Video.
Amazon's Prime Day Sale is exclusive to users with Prime subscriptions. Users will have the freedom to choose the most lightning deals from electronics to daily need items and everything in between. Are you excited already? There's more! You get access to Amazon Prime Music, Concerts, Kindle, Magazines, and more. Trust me, and this couldn't get more exciting!
Amazon Prime Day Sale Dates: 23rd to 24th of July 2023
3. Myntra Fashion Haul Sale (23rd to 28th June 2023)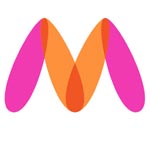 This season, give your wardrobe a makeover. The Myntra's Sale is live from 23rd to 28th June 2023. The sale will feature 'never before, never again' deals on the biggest brands. Offers you just can't miss include:
Tops & tees, dresses & jeans, beauty & grooming – whatever may be the need of the hour, Myntra has a deal for you this season. If you love brands like MANGO, Levi's, Marks & Spencer, Lavie, GAP, and Fossil, then you are in for a treat!
Here's a tip if you do not want your favorite designs to go out of stock, then access the sale before everybody with the '4-Hour Gold Slot'. It's free! Just sign in to the Myntra Insider program, get your slot, and start shopping! How cool is that? Otherwise, you can sleep late and shop between 12 AM and 2 AM on the first day of sale, to get a flat 72% storewide discount. And don't forget to use your Bank of Baroda, Kotak, or Standard Chartered cards on checkout to get an instant 10% scrapped from your bill. Myntra makes shopping a lot more fun by adding multiple games and quizzes to engage the users and help them earn Insider Points. One can use the points to unlock various offers and deals during the sale period. Check out the Myntra App right away to wishlist your favorite products and save them for the fashion sale.
You can get all the deals and coupons discussed here on our Myntra Coupons page.
4. Amazon SmartPhones EMI Carnival (1st to 30th June 2023)
Amazon Smartphones EMI Carnival sale is live now. The Amazon Sale is live from 1st to 30th June 2023. The sale will feature 'never before, never again' deals on the biggest brands. Offers you just can't miss include:
Phones & Electronics whatever may be the need of the hour, Amazon has a deal for you this season. If you love brands like Samsaung, One plus, iQoo, Vivo then you are in for a treat!
5. Nykaa Grand Festive Sale

Nykaa Grand Festive Sale is live now. This festive sale offers new products and accessories with exciting deals for all fashion lovers. They offer a wide range of products, including makeup, skin, hair, fragrances, baby care, shirts, t-shirts, watches, sneakers, bath & body, grooming Kits, and more for men, women, and kids, to meet their preferences. Log in with your credentials and get a flat 10% off on your first purchase.
To get additional discounts on branded items you wish to purchase, use the latest Nykaa deals and coupons while shopping from reputed eCommerce platforms. Also, check out doorbuster deals during the Nykaa Grand Festive sale:
Save up to 50% Puma, Titan, U.S. Polo, and Rare Rabbit
Up to 60% off on Campus, Levi's, and Jack & Jones
Minimum 30% to 70% discounts on Kisah, Fossil, The Bear House, and more
Premium Casio products start at Rs. 1,995 
6. AJIO All-Star Sale 2023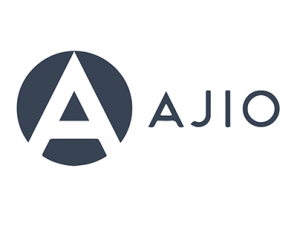 India's leading online fashion e-retailer, AJIO is back with its star-studded sale, the All-Star Sale featuring national and international brands with top-notch deals and offers that will make you drool. This most-loved sale kick-starts on the 16th of September, which offers discounts ranging between 50% and 90% to millions of its customers, including cashback, rewards, and much more.
During this season, users can find more than 1 million styles across a range of categories like clothing, accessories, footwear, and more, from more than 3500 brands. First-time users can get an instant Rs 500 off when they sign up via the app.
some of the latest deals include:
Up to 70% off on Puma, and Adidas footwear collections.
65% discount on western wear.
Up to 70% off on backpacks, and luggage.
Flat 50% off on collection from Marks and Spencer and Superdry.
Up to 65% off on Home and Kitchenware.
7. Pepperfry Furniture Mania Sale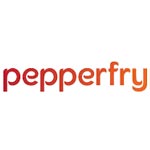 Pepperfry, an omnichannel furniture seller is back with its much-awaited sale this year. The latest one, the Furniture Mania Sale by Pepperfry offers discounts up to 60% for all users and Rs 10,000 as rewards for first-time buyers.
This season, take advantage of some of the best deals on designer furniture that you will never find anywhere else. From sofas to beds, couches to chairs, lamps, rugs, and more, there is something for everyone. Besides this, Pepperfry has a variety of other sales throughout the year like Furniture Clearance Sale, Decor Clearance Sale, and special sales during Independence Day, Diwali, Dussehra, Christmas, Holi, and more.
List of some popular deals:
Flat 10% instant cashback on select banks.
Up to 50% flat off on select products.
Free shipping on all orders.
Up to Rs 5,000 off on registration.
Pepperfry Furniture Mania Sale: June
8. MakeMyTrip Great Indian Travel Sale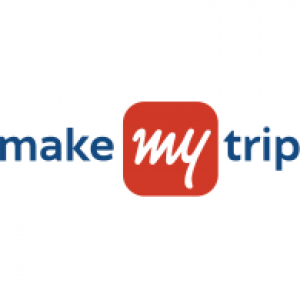 MakeMyTrip's Great Indian Travel Sale is the perfect opportunity to explore some of India's most popular destinations at a fraction of the cost. During this season, users all over the country can participate in a variety of contests to win free coupons, and discounts of up to 60% on select travel packages. This includes reductions on flights and hotels across several popular tourist destinations, such as Delhi, Mumbai, Chennai, Goa, Hyderabad, Rajasthan, and more.
Not only will you save money during this sale; but you'll also have access to amazing deals that won't be available anywhere else. For example Flights from Goa to Bangalore are currently discounted by 45%, while flights from Delhi or Hyderabad to Mumbai will help you save up to 30%! And don't forget about MakeMyTrip hotel specials: rooms in many top Indian cities are now 50% cheaper than usual! Or you can participate in mega campaigns to win Rs 15,000 instant discounts on domestic hotels like The Part, Radisson, Clarks, and more. Additionally, the platform offers free holiday packages to lucky winners who can enjoy their stay in places like Dubai, Maldives, or any popular tourist destination in India. And top of all this, MakeMyTrip also offers a range of discounts during festivals like Diwali (Upcoming – In October), Dussehra (First Week Of October), Holi, Christmas (Upcoming – In December), and many more, including New Year's. Do check out this space, or sign up to MakeUpTrip for all the latest sale announcements. So what are you waiting for? Save today and plan your dream trip.
Some of the top offers include
Free holiday packages for both domestic and international trips.
Cashback, or instant discounts worth up to Rs 20,000 on hotel stays, homestays, etc.
Chance to win Rs 1000 worth of vouchers on buses, and train ticket bookings.
Rs 2,500 off on cab rentals, etc.
MakeMyTrip Great Indian Travel Sale: July-August
9. Paytm Maha Cashback Sale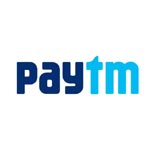 Yes, you can save up to 80% on your favorite products and also get attractive cash backs. That is how awesome Paytm Maha Cashback Sale is! Paytm has played a pivotal role during the demonetization phase. This online payment App saved the livelihood of lakhs of people and helped India become a technologically abled country. Leveraging the popularity that the app gained during this period, Paytm started Paytm Mall that has listed everything that you can think of. The cherry on the cake is the Maha Cashback sale that provides a discount on the products while surprising the users with cash backs on the app. If you're lucky enough, you might even get thousands of rupees as cashback, who knows?
10. Tata CLiQ TroniQ Sale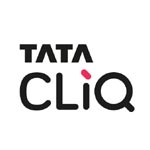 Another e-commerce portal that enables complete shopping under one roof. From Tanishq jewelry to international brands and electronics, you name a thing, and Tata CLiQ has it. But if you're looking for an exclusive sale for electronics, Tata CLiQ is your best bet. Believe it or not, this shopping portal offers you mind-boggling discounts on a wide range of electronics. You can get up to 80% off shopping here for various electronic devices. To let your shopping splurge begin during the sale, there are quirky notifications to remind you about the shopping festival and prepare you well in advance. That's everything we want.
11. Black Friday Sale 2023
You can feel like 'Merry-Go-Round' and gear up for a shopping spree with some amazing discounts and offers from all the major e-commerce channels like Amazon, Flipkart, and Myntra, under their respective Black Friday Sale segment. You can avail of great offerings on every product that you can think of, whether it's daily usage products or kitchen products, or electronics, every segment has got deals beyond your anticipations.
Furthermore, see below to find some top online Black Friday Sale deals.
Amazon is providing up to 50% discount on smart TVs and electronics products.
Samsung Flagship Galaxy Mobiles are available at the lowest prices on Amazon. If you are an SBI card holder, you can get a flat Rs. 2500 instant discount.
On Amazon, a flat 29% concession on Spigen's wireless charger.
On Flipkart, you can save up to 80% on electronics and accessories and can also avail 12% instant discount on credit cards from banks like – CITI, ICICI, and Kotak.
You get 5% cashback on SBI Bank Credit Cards on Flipkart for purchasing any product.
On Myntra, you can get up to 70% off on men's clothing, while for women's clothing the platform is delivering up to 80% discount.
Flipkart: 25th-30th November
12. Amazon Christmas Sale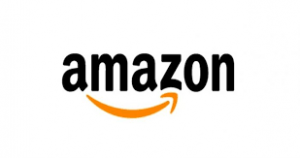 The Amazon Christmas Sale is a time-honored tradition that happens every year and aims to offer customers the best deals on products. During this sale, Amazon usually starts rolling out some of the biggest discounts days in advance, so be sure to keep an eye out! The sale typically offers hundreds of items at deep discounts, and it's always worth checking back regularly to see what's new.
This year, the sale is expected to go live on the 21st of December and will run through December 25th, Christmas. The sale despite running for a few days, however, has thousands of good deals throughout the entire month of December. Be sure to shop from your favorite brands and categories (e.g., beauty, electronics) as there are often extras available that aren't included in the main discounted prices. And lastly, don't forget about Amazon Prime members! These members receive free shipping on all eligible purchases during the Christmas Sale period.
Here are some expected deals:
Get up to 80% off on fashion and clothing, including discounts on accessories, jewelry, etc.
Get all Christmas decoration items at the best price this season. The products include Christmas trees, Christmas cakes, toppers, Santa costumes, and much more.
Users can also get price cuts on electronics, home decor, etc.
13. Flipkart Christmas Sale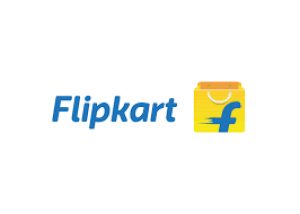 Flipkart's Christmas Sale, like Amazon's, is expected to begin on December 21nd and end on December 25th, the main festive day.
This year's deals are said to be better than ever before, and customers can take advantage of the best deals in town from Flipkart this holiday season. The website has already provided a preview of some of the popular offerings that will be available during this shopping festival, which include offers on electronics such as smartphones, laptops, cameras, and so on, as well as home appliances such as TVs, and air conditioners, among other things.
Here are some expected deals:
Up to 60% off on fashion collections that include discounts on tops, kurtis, shirts, blazers, and much more.
Up to 75% off on Christmas gifts, decorations, and best-selling Christmas products.
Has the lowest price offers on smartphones, electronic gadgets, etc.
14. Myntra Christmas sale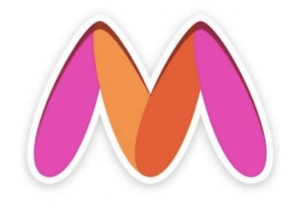 Mynterra's Christmas Sale is going to be one of the best so far with thousands of products up for discounts. This leading fashion eCommerce giant has been known for its quality clothing collections, and this year is no different.
From jackets to dresses, you're bound to find something that suits your style in Myntra's sale. Check out the collection now and start shopping! In addition to discounts on individual items, some categories will be completely discounted such as women's fashion, men's fashion, children's wear, accessories, and more. The sale this year is expected to run from December 20th through December 25th, so don't miss out!
Here are some expected deals:
Up to 80% off on women's clothing.
Up to 55% discount on footwear, for both men, and women.
Get 40% off on select beauty products, or get a product free when you buy one.
I know you are already marking the dates on your calendar to rule out every chance that might make you miss these sales. Shopping is always fun, but it's altogether different happiness to spot a lightning deal on your favorite products. Keep the dates marked, don't miss those luring notifications, and make the most of these new online shopping sales. Happy shopping!
15. Republic Day Sale 2023
The list of the next upcoming sale is going to bring in some excitement for sure. Be it the biggest-ever sale by Amazon, or from the eCommerce fashion giant – Myntra, this list has your back. Let's takes look at all the popular offerings by various brands!
The Amazon Republic Day Sale 2023
The most popular platform, Amazon, is set for the approaching Great Republic Day sale, in 2023, starting from January 15th till January 20th, 2023. This holiday season, this eCommerce behemoth is spreading cheer by providing up to 75% discount in every possible category, plus SBI account holders can get a flat 10% instant discount. This offer is applicable only to SBI credit card holders. Clothing, cosmetics, shoes, electronics, furniture, home appliances, kids' toys, and many more popular categories are among those offering significant discounts. In addition to the in-store or in-app incentives, users can benefit from rapid cashback of up to Rs 5,000 on particular products on specific bank transactions, or use other wallets for further rewards. Additionally, under the Amazon Business platform, users can enjoy bulk discounts on orders, business-exclusive deals for office space purchases, and more.
 Amazon Republic Day 2023 Sale Dates
Below is the list of Amazon's Great Republic Day sales and dates
| | |
| --- | --- |
| Amazon R-Day Sale For Prime Member | 18th January 2023 |
| Amazon R-Day Online Sale | 19th January 2023 |
| Amazon R-Day Sale End | 22nd January 2023 |
16. Flipkart & Myntra Republic Day Sale 2023
Aside from Amazon, another eCommerce behemoth, Flipkart, is also slashing prices on all of its products. This is the place to go for all of your Republic Day Day shopping needs, whether it's computers, washing machines, groceries, health goods, or fashion. During this sale, users can avail themselves of up to 80% discount, plus an additional 10% discount on select bank transactions with ICICI offering the best of discounts.
No other brand comes close to what Myntra has to offer in terms of fashion. Men may take advantage of spectacular discounts of up to 80% off on items including apparel, shoes, watches, sunglasses, safari, and everything else to look their best. While women may browse for the latest western and ethnic collections and receive savings of up to 70%. With a minimum of 40% off on watches, jewelry, and footwear, women, this is your chance to strike the best deal ever available in this Sale. On top of all this, users can also check out specific categories, and look for the 'Discount Range' filter to get up to  90% off.
Top Republic Day Offers By Other Brands
Other brands offering significant price reductions for this Republic Day sale (2023) include Pepperfry and Urban Labber under the furniture category, Nykaa and Mamaearth under the category of beauty and makeup, Tanishq for jewelry discounts, and Croma for all of your electronic needs, such as laptops, TVs, earphones, smartphones, washing machines, refrigerators, etc. And, don't miss out on ordering your favorite pizzas from Domino's. All these brands have some or the other discount you can grab this Republic Day. Do check them out!
Amazon India is here with its Valentine's Day sale, providing customers with great discounts on fashion collections, gift items, and more! If you are the one looking to gift your loved one something special or just treating yourself to something nice, this leading eCommerce giant has it all.
So what is the V-day deal this year? With up to 70% off select items, you can take advantage of amazing savings on products such as smartphones, ear pods, and other popular electronics items. And if you're looking for the perfect gift, Amazon has some exclusive collections of jewelry and apparel that are suitable for any occasion with massive price cuts.
Also, don't forget to take advantage of the free shipping options if you are a Prime Member so you can save even more money on your purchase. And beyond the discounts on products, Amazon India also has an array of special offers including cashback deals and exclusive rewards programs that make it easier than ever to save money while shopping.
List of some popular offers:
Minimum of 60% off on Jack & Jones collections
Minimum of 50% discount on American Tourister languages and backpacks.
Up to 40% off on jewelry.
Up to 70% on smartwatches for men and women from brands like Fastrack, Fossil, etc.
18. Flipkart Big Saving Days (10th to 14th of June 2023)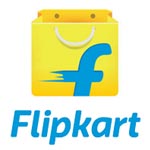 Missed your most favorite items during the last sale? Here is yet another chance to grab them at the lowest price ever. Yes, that's right! Flipkart Big Saving Days Sale is back with a bang. Starting from the 10th of June, the sale will be live till the 14th of June where people can choose from an array of products. With so many upcoming festivals, pick the latest dresses, gift items, and pretty home decorations to doll up yourself as well as your den.
To maintain a surprise element, Flipkart has announced crazy Rush Hour Deals, Maha Price Drops, and Crazy Deals to keep the offers updated and running. Keep an eye on the latest deals on your favorite products and buy them before they are 'Out of Stock.' Not just that, become a Flipkart Plus member and gain early access to the sale at 2 AM, on 5th August. That's one day of sale shopping before everyone else!
Up to 80% off on electronics shopping
Up to 75% off on best brands' TVs
50-80% off on 10 lakh+ styles in Fashion
Lowest prices till 2 AM on first day of sale
Buy 4, Get 5% off; Buy 5, Get 10% off
Up to 80% off on Furniture & Mattresses, along with free delivery & installation
10% instant discount on Kotak, ICICI bank cards
Flipkart Big Saving Days Dates: 10th to 14th June of 2023
19. Flipkart Super Value Days (16th to 18th June)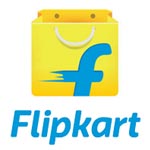 Right now Flipkart Super Value Days is running which has started from 16th to 18th June.
Up to 50% OFF on Flipkart pantry
10% instant discount using SBI card. Minimum transaction required for this is Rs. 2000
Get best prices on top brands and and 10% instant discount
Up to 55% off on Monthly groceries
20. Myntra Mega End Of Season Sale (14th to 19th June)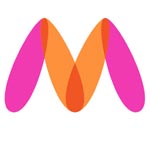 This season, give your wardrobe a makeover. The Myntra's Sale is live from 14th to 19th June 2023. The sale will feature 'never before, never again' deals on the biggest brands. Offers you just can't miss include:
Tops & tees, dresses & jeans, beauty & grooming – whatever may be the need of the hour, Myntra has a deal for you this season. If you love brands like MANGO, Levi's, Marks & Spencer, Lavie, GAP, and Fossil, then you are in for a treat!