You must have come across many advertorials on baby shampoos explicitly stating that they are mild. Have you ever wondered why baby shampoos are different from adult shampoos? Well, baby shampoos are chemicals and paraben-free, are pH balanced and are specially formulated for sensitive scalps and hair. Using baby shampoo for adults is a perfect choice for people who wish to stay away from harmful chemicals and cleanse their hair gently. Do you want to know about the best baby shampoo brands that adults can also use?
Are Baby Shampoos Good for Adults
Experts believe that Indian men and women are losing their hair much faster and younger. The exposure to pollution, lifestyle and eating habits, stress, excessive use of styling products and chemicals on hair has caused many of us to look for solutions to save our hair. One product that all of us use frequently is the shampoo to wash and cleanse our hair.
Let us tell you that by simply switching over to baby shampoos you can actually save your hair and make them healthy? Don't fret – using baby shampoo for adults isn't something new; many people use it and often get favorable results. This is because baby shampoos use nonionic surfactants and amphoteric surfactants, the mildest forms of detergents, best suited for people who wish to repair their hair and make them healthier.
10 Best Baby Shampoos for Adults in India
To start off, here is a list of mild shampoos in India that will help you gently cleanse your hair. It may, however, be noted that people who use a lot of styling products or are constantly exposed to pollution may need to use repeated applications to cleanse the buildup from the scalp. Nevertheless, it is still safer to expose hair to sulfates like Sodium Laureth Sulfate (SLES) or Sodium lauryl sulfate (SLS) that rob your hair of strength, shine, and sheen.
1. Johnson and Johnson Baby Shampoo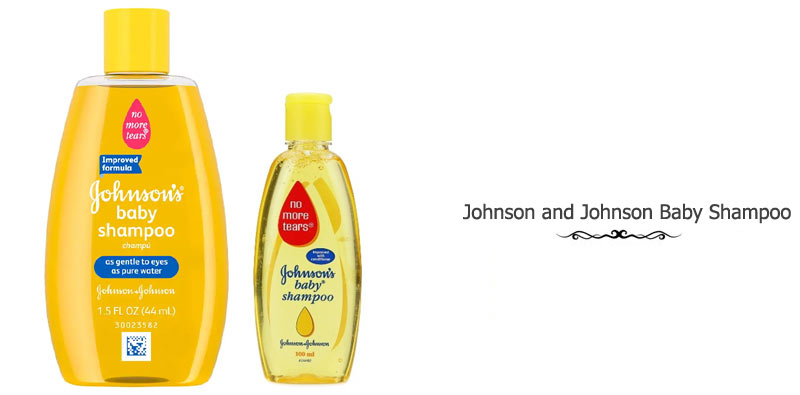 Most of us have grown up using Johnson and Johnson products. It has been one of the premium baby products brands across the globe, and so tops our list of baby shampoos for adults. It is soft and delicate on the hair, cleanses the scalp effectively and washes down without leaving any residue on the skin. The hair after being washed with Johnson & Johnson baby shampoo shine, feel soft to touch and are hardly tangled. Some users feel that after Johnson shampoo for adults they noticed a considerable decline in hair fall and the hair became much more manageable. Being chemical-free it does not make hair dry and encourages hair growth.
The other huge plus of using Johnson & Johnson shampoo for adults is the price. This is not heavy on the pocket – a 500 mL bottle costs about Rs. 331.
Price: Rs. 331
2. Cetaphil Baby Shampoo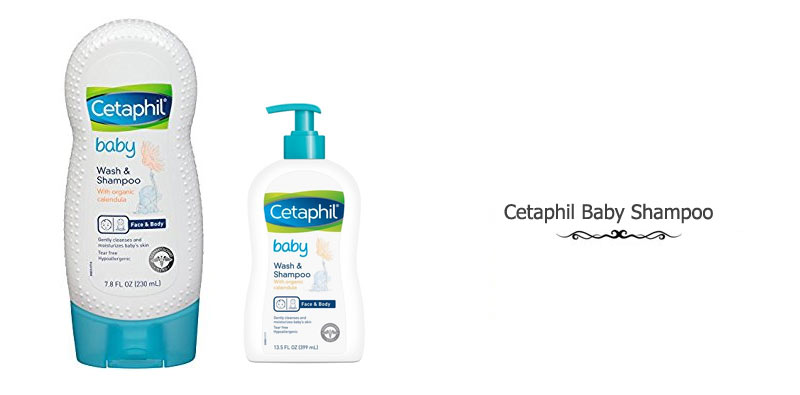 One of the most widely clinically recommended baby shampoo for adults would be from Cetaphil. It contains calendula extracts that hydrates dry hair, fights and removes dandruff and helps the hair follicles grow back so that you get thicker hair. The shampoo is also good for people with a flaky scalp. Cetaphil baby shampoo contains proteins that nourish the hair-softening them instantly and making them shinier and silkier. You can realize the difference from the first use itself.
One of the best mild shampoos for dandruff and hair fall, Cetaphil baby shampoo should be on your list if you want to get soft, clean, manageable hair without using any chemicals whatsoever. It is quite an expensive brand – the shampoo with organic calendula can cost you anything between Rs. 1100 to Rs. 2500. It comes in various packs and packages and you can choose according to your needs.
Price: Rs. 446 (200 ml)
3. Himalaya Baby Shampoo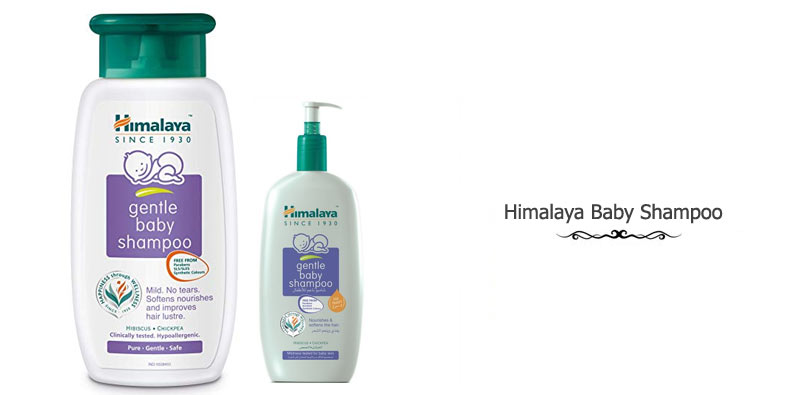 Another trusted brand known to provide exceptional quality products at affordable prices, Himalaya baby shampoo is the next on our list of mild shampoos in India. This product is best suited for people who have normal hair that has been damaged due to pollution and other external reasons. Ingredients like chickpea, hibiscus, and khus grass work together to make hair stronger, softer, and shinier while also cleansing the scalp of any fungal infections. The hair gets conditioned and becomes very manageable and soft. The Himalaya baby shampoo review has also been favorable with people stating that they feel more confident about their hair after using the shampoo. It is also pH balanced and does not contain any chemicals. Conditions like dandruff and itchy scalp can also be treated by using Himalaya baby shampoo for adults.
A 400 mL bottle will cost you about Rs. 275 – but you can opt for a smaller bottle first and if you like the quality, go for the economical bigger pack.
Price: Rs. 275
4. Mamaearth Gentle Cleansing Shampoo for Babies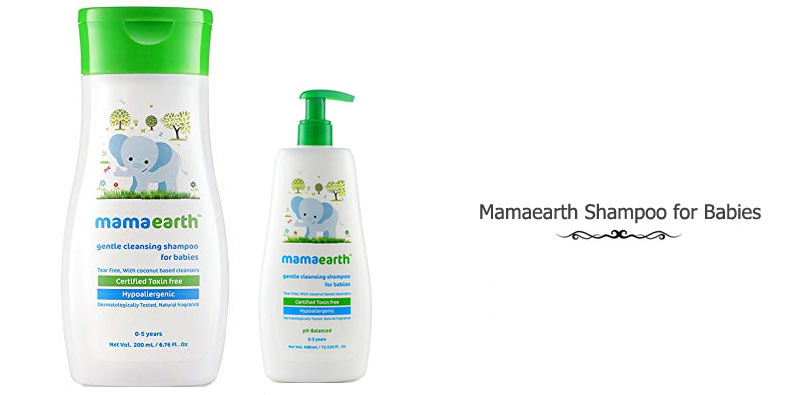 A lot of adults can benefit from this gentle baby shampoo that is free from sulfates, mineral oils, chemicals, and dyes. Coconut and jojoba oil in the shampoo ensures that your hair and scalp get cleansed and also get nourished. It also has a pleasant fragrance and is mild on the scalp and the hair. Being pH balanced, it is extremely gentle on the scalp and does not leave it dry and itchy. Even if you have sensitive skin and hair, this is one shampoo that will suit you.
Mamaearth gentle cleansing shampoo has a perfect texture and thus goes a long way. A 200 mL bottle costs around Rs. 188, giving you exceptional sensitive care at an affordable price.
Price: Rs. 188(200 ml)
5. Burts Bee Baby Shampoo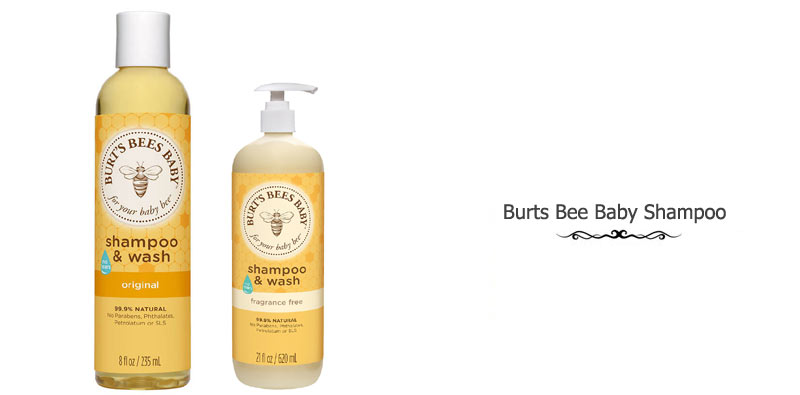 Another popular and very well received mild baby shampoo is the super mild formula from Burt's Bees. Burts Bee Baby Shampoo comes with soy proteins that gently cleanse and nourish your hair. The formula is free of phthalates, parabens, petrolatum, SLS and is hypoallergic. It has a rather pleasant fragrance, is gentle on the skin and comes in an attractive package. However, do not expect it to lather much. You will get hair that feels soft, silky, clean and voluminous after using the Burts Bee Baby Shampoo.
Burts Bee Baby shampoo falls in the premium category given its price of Rs. 1599 for a 350 mL bottle. Since the shampoo does not lather much, you may end up using more than what is required initially. Go for it because it is one of the best mild shampoos in India.
Price: Rs. 1599
6. Baby Dove Rich Moisture Shampoo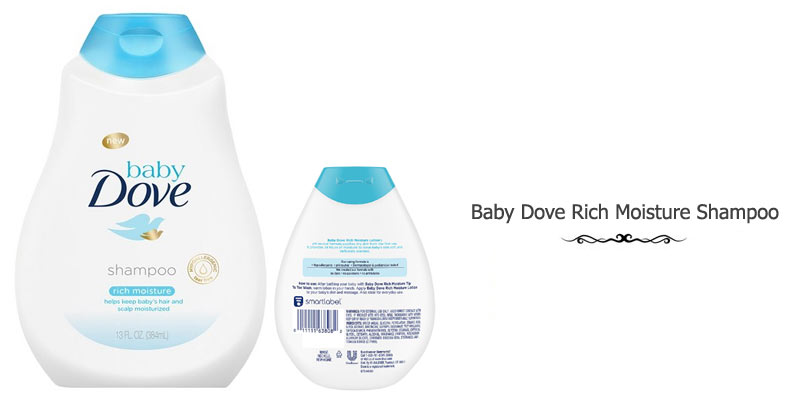 Dove has been the trademark for moisture-laden shampoos for adults. Baby Dove Rich Moisture shampoo is also a step in the same direction. The shampoo is loaded with moisture for gently cleanse baby's soft hair. Adults who have dry, brittle and damaged hair and scalp can instantly feel the difference in their hair texture and scalp condition after using Baby Dove Shampoo. It is pH balanced, free of chemicals and minerals and contains 100% skin-natural nutrients to retain the natural moisture in the hair and scalp. The shampoo is very mildly scented and the fragrance stays in the hair. If you have fine hair, you might feel that shampooing leaves your scalp dry and itchy – but Baby Dove does not irritate the scalp and instead moisturizes it. You will feel it makes your hair look and feels voluminous as well.
Priced at Rs. 152 for a 200 mL bottle, go for Baby Dove Rich Moisture shampoo as it is one of the best and affordable baby shampoo for adults.
Price: Rs. 152
7. Sebamed Children's Shampoo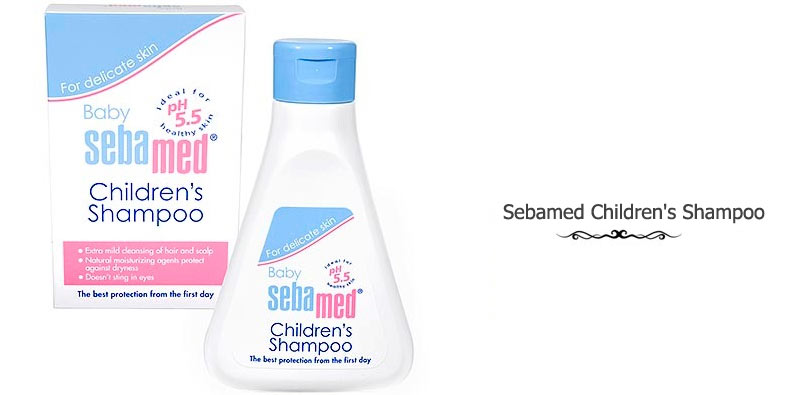 Another widely recommended baby shampoo for adults is the pH balanced, free of parabens, alkalis, and chemicals and extremely gentle for itchy and dry scalp Sebamed Children's Shampoo. It comes with the extracts of chamomile tea which works to soothe and calm the senses. Chamomile tea also nourishes your hair and treats conditions like flakiness and dryness of the scalp. The shampoo also suits people who have allergies from various hair products.
The shampoo does not lather much, and you may actually be using more because it quickly disappears into the hair. Using Sebamed Children's Shampoo will leave the hair shinier, softer and manageable, but you may be emptying the bottle very soon. It is priced at Rs. 413 approximately for a 150 mL bottle.
Price: Rs. 413
8. Aveeno Gentle Conditioning Shampoo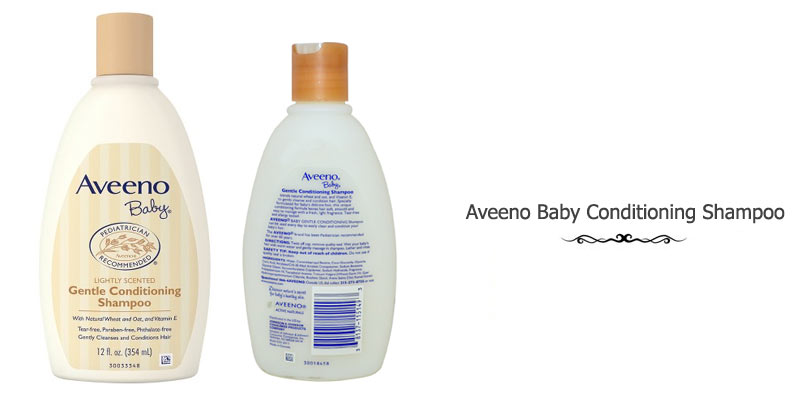 Aveeno Gentle Conditioning Shampoo for babies has a rather impressive line-up of ingredients. This baby shampoo is the best shampoo for hair fall and dandruff in India. It contains natural oats, wheat, and vitamin E, and is free from parabens, chemicals, and alkalis. While vitamin E strengthens the hair, the oats help treat dandruff and prevent hair fall. Oats are also rich in omega-6 fatty acids that help fix damaged hair. The shampoo is gentle on the scalp as well, and you don't have to worry about having a dry or itchy scalp. Aveeno shampoo also lathers well and makes your hair smell fresh and delicate. If you wish to shampoo your hair daily, it suits the purpose.
With so many benefits, it is no surprise that Aveeno is priced a little more than the usual range of baby shampoos for adults. You can get a 350 mL of Aveeno Gentle Conditioning Shampoo for Rs. 1299, though attractive discounts are available online.
Price: Rs. 1299
9. Babo Botanicals Moisturizing Baby Shampoo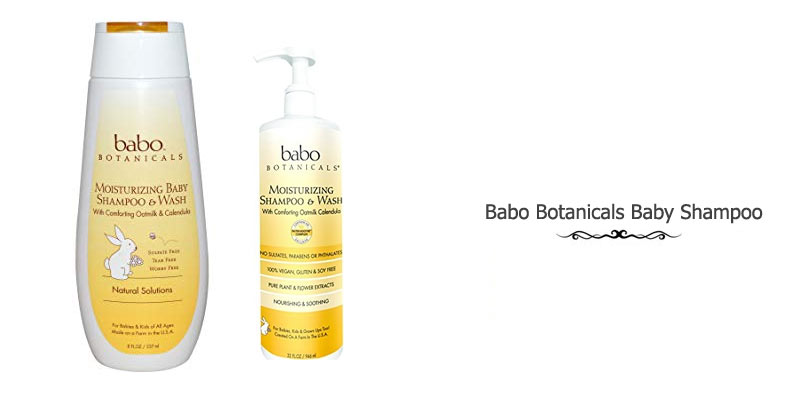 Another mild shampoo for hair growth and fighting hair fall and dandruff is the Babo Botanicals Moisturizing Baby Shampoo. Laden with calendula extracts, natural oats and naturally moisturizes, the shampoo is extremely delicate on damaged and fine hair. Calendula extracts fight dandruff and hydrate dry scalps while oats also help to prevent loss of hair. It leaves the hair smoothened and the scalp nourished. People suffering from eczema particularly benefit from using this shampoo as it doesn't leave dry patches anywhere on the scalp or skin. The dry, flaky scalp also gets moisturized and nourished by using the Babo Botanicals Moisturizing Baby Shampoo
Babo Botanicals Moisturizing Baby Shampoo comes with a mild fragrance and will make your hair soft. Priced at Rs. 1499 for a bottle of 237 mL bottle, use it without any fear even if you have dermatological problems.
10. Biotique Bio Green Apple Tearproof Baby Shampoo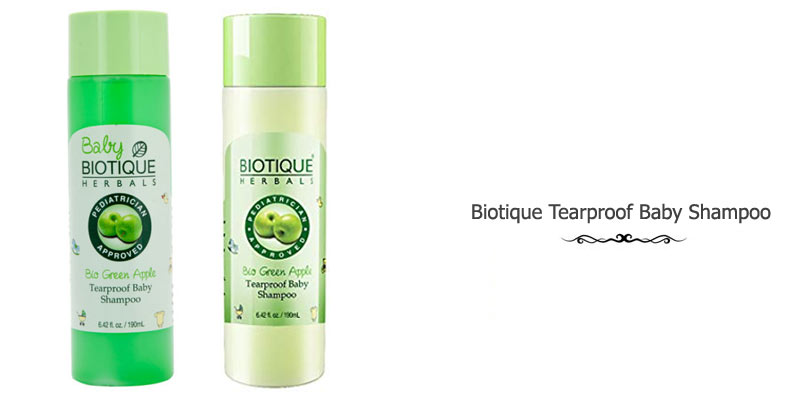 If your hair is not dry, you may like Biotique Baby Shampoo that comes with extracts of green apple, sea algae, and Centella. The shampoo does not contain any chemicals and is naturally pH balanced. The green apple extracts fight dandruff and promote hair growth, while Centella protects and repairs brittle damaged hair. A mild shampoo for hair growth in adults, you may like the refreshing smell the shampoo leaves in your hair.
You can use the Biotique Bio Green Apple Baby Shampoo every day if you so desire – it is gentle on the hair as well as the scalp. Affordably priced at Rs. 159 for a bottle of 190 mL, grab it for making your oily hair healthier and shinier.
The only con of using baby shampoo on adult hair is that it might not clean the buildup of chemicals, pollution, dirt, and oil effectively in just one wash. As they are mild, two applications may be required. Nevertheless, it is still better than chemically-laden adult shampoos!