Imagine yourself standing in the shower, feeling the warm water embrace you, when suddenly a thought strikes: "What if I could capture that baby-soft hair magic once again?" Well, wonder no more! Get ready to dive into our guide to the best baby shampoo brands for adults, where age is just a number and fun bubbles know no bounds.
When it comes to hair care, adults are constantly on the hunt for that perfect potion to make their locks luscious, shiny, and irresistibly touchable. But let's face it, traditional shampoos can leave us feeling a little… well, grown-up. That's where the enchanting world of baby shampoo steps in, where whimsy meets wonder and even the most mature among us can tap into our inner child.
We've done the research, popped countless bubbles, and scrutinized ingredients to present you with a selection of baby shampoo brands that will leave your hair pampered, revitalized, and yes, a little bit like a kid again.
Our Top Picks
Ever found yourself lost in the baby shampoo aisle? Turns out, those gentle potions are no longer just for babies! We embarked on a sudsy adventure to find the best baby shampoo brands for adults. Our criteria were simple: gentle on adult scalps, free of harsh chemicals, and a fragrance that won't leave us smelling like a diaper. We also put them to the ultimate test—bubble-making! After much lathering, rinsing, and repeating, we discovered the best of the best. Embrace your inner child, indulge in some baby shampoo goodness, and let your hair (and inner child) thank you.
| | |
| --- | --- |
| Best Overall | Himalaya |
| Most Pleasant | Mee-Mee |
| Most Mild | Burts Bee |
| Most Organic | Little's |
Top 13 Baby Shampoos for Adults in India for 2023
When it comes to adult hair care, there are a variety of baby shampoos available in the market today. By taking some important factors into consideration, such as hair type, scalp sensitivity, and the ingredients, we have compiled a list of top-rated baby shampoo brands that will leave you with soft, silky, and healthy-looking locks.
1. Himalaya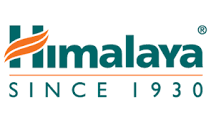 Himalaya, a highly trusted brand known to provide exceptional quality products at affordable prices, is the one to top our list of best shampoo brands for adults. Himalaya's baby shampoo is best suited for people who have normal hair that has been damaged due to pollution and other external reasons.
Most of their shampoos contain ingredients like chickpea, hibiscus, and khus grass that work together to make your hair stronger, softer, and shinier while also cleansing the scalp of any fungal infections. People love baby shampoo offerings by Himalaya as they are one of the best shampoo brands for hair fall control and come packed with rich ingredients. Whether it's for themselves or their babies, users have reported feeling happier and more confident with their hair after giving this product a try.
Why Himalaya?
Most of their baby shampoos are pH balanced and do not contain any chemicals.
Helps to treat conditions like dandruff and itchy scalp quite easily.
Using their shampoos will leave your hair conditioned, manageable and soft.
2. Mamaearth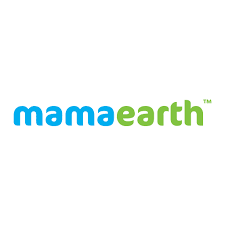 Mamaearth's baby shampoos are packed with powerful ingredients that pack a punch for adults too. They are generally made with natural coconut and jojoba oil, which both help to cleanse and nourish your hair and scalp. The minerals and vitamins present in the oil are beneficial for the health of hair, helping to strengthen it while keeping it soft and well-hydrated.
The shampoos also do not contain sulfates, mineral oils, chemicals, or dyes that can be harsh on the scalp or hair. And if you are looking to stock up on baby care necessities, then we have you covered with some great deals from Mamaearth. Find everything for your needs and enjoy massive savings when using the latest Mamaearth coupon codes during checkout.
Why Mamaearth?
Being pH balanced, the shampoos by Mamaearth are extremely gentle on the scalp and do not leave it dry and itchy.
The shampoos have a perfect texture and thus go a long way, giving you exceptional sensitive care at an affordable price.
3. Johnson and Johnson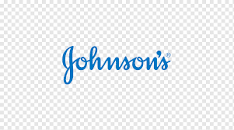 Generations have relied on Johnson and Johnson baby care products to keep their little ones safe and clean. Its highly acclaimed reputation as a top-notch baby brand has also made it one of the most popular choices in shampoos for adults – earning itself an impressive third place on our list of best baby shampoos suitable for adults.
The hair after being washed with their baby shampoos feels soft to touch and is hardly tangled. Some adults feel that after using the J&J shampoo, they noticed a considerable decline in hair fall and the hair became much more manageable.
Why Johnson & Johnson?
Being chemical-free, the shampoos by J&J do not make hair dry and encourage hair growth.
Their shampoos are soft and delicate, cleanses the scalp effectively, and washes down without leaving any residue on the skin.
4. Sebamed

Sebamed, the world's leading brand in medicinal skincare, is a force to be reckoned with when it comes to pampering your skin the way it's meant to be! With a strong focus on pH balance and science-backed formulations, Sebamed has gained a reputation for its exceptional quality and effectiveness.
Thus, it is another widely recommended baby shampoo brand for adults, specifically due to their shampoo's pH balanced, free of parabens, alkalis, and chemicals, and extremely gentle nature. They usually contain extracts of chamomile tea which works to soothe and calm the senses. This indeed also helps with hair nourishment and treks scalp dryness.
Why Sebamed?
Their shampoos suit people who have allergies to various hair products.
The shampoos do not lather much, and you may actually be using more because it quickly disappears into the hair.
Using Sebamed baby shampoos will leave the hair shinier, softer, and manageable, but you may be emptying the bottle very soon.
If you are looking for natural solutions that can aid in controlling hair fall, check out our review of the best olive oil brands for hair.
5. Mee Mee Mild

Launched in the year 2006, Mee Mee is one of the most popular baby care and parenting brands that offers a wide selection of products across many categories including skin and oral care, feeding, infant utility accessories, travel, and much more.
Infused with grapefruit extracts, their shampoos are perfect for adults seeking a gentle, hypoallergenic cleanse. With regular use, you'll notice healthier-looking hair that feels softer and smoother than before. The mildness of their products ensures gentle cleansing of the scalp and hair and additionally, its unique scent makes it one of the most pleasant shampoos on the market.
Why Mee Mee Mild?
The shampoos by Mee Mee Mild contain natural grapefruit extracts that add an additional layer of nourishment to the hair, making it feel soft and smooth to the touch.
They help protect your hair from damage caused by harsh chemicals.
The baby shampoos are free of any parabens or sulfates which can irritate your scalp they are a great choice for those with sensitive scalp or allergies.
6. Burts Bee

Another popular and very well-received baby shampoo brand is the super mild formula from Burt's Bees. The baby shampoos from Burts Bee come with soy proteins that gently cleanse and nourish hait. Their formula is free of phthalates, parabens, petrolatum, and SLS and is hypoallergic.
Now, if you wish to make your hair feel soft, silky, clean, and voluminous, do purchase this baby shampoo from Burts Bee. Since their formulations do not lather much, you may end up using more than what is required initially.
Why Burts Bee?
Most of the shampoos from this brand have a rather pleasant fragrance and are gentle on the skin.
They contain soy proteins that keep your hair deeply nourished.
The formulations are tear-free and thus, very mild on hair and prevents oil build-up.
7. The Moms Co.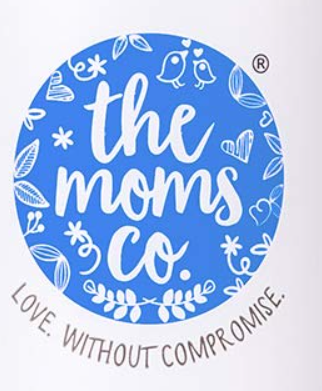 The Moms Co. is a trusted natural skincare and haircare products brand dedicated towards providing safe and natural products to keep your families healthy. Their tear-free natural baby shampoos are made from a unique blend of coconut-based cleansers and natural oils that gently cleanse and nourish hair without causing irritation or burning the eyes.
Its tear-free formula is enriched with Pro-Vitamin B5 which helps hair retain its moisture making it suitable for infants and adults alike. All these ingredients combined make it an ideal choice for both adults and babies alike since they are mild yet effective, without causing any harm to one's scalp. One can also avail themselves of great discounts on their purchases at The Moms Co and save heavily on all their online orders. Get access to the latest discount codes from The Moms Co and get all you are looking for at the best price.
Why The Moms Co?
Most of the shampoos contain pro-vitamin B5 to help retain moisture in hair while the organic argan oil helps restore softness and improve elasticity.
Their mild formula is free from harsh chemicals and gentle on sensitive scalps.
They are enriched with vitamins and minerals that promote healthy scalp condition while providing long-lasting hydration to reduce split ends or breakage
8. Baby Dove

Dove has been the trademark for moisture-laden shampoos for adults.  Their baby shampoos are loaded with moisture to gently cleanse baby's soft hair. Not only babies but adults who have dry, brittle, and damaged hair and scalp can instantly feel the difference in their hair texture and scalp condition after using this shampoo.
If you have fine hair, you might feel that shampooing leaves your scalp dry and itchy, but the brand's products do not irritate the scalp and instead moisturizes it. Within a week or so, you will start observing volume and smoothness in your hair.
Why Dove?
They are pH balanced and also free of harmful chemicals and minerals.
They contain 100% skin-natural nutrients to retain the natural moisture in the hair and scalp.
The shampoos are very mildly scented, and the fragrance stays in the hair.
9. Cetaphil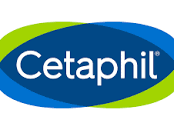 One of the most widely recommended clinical baby shampoos for adults would be from Cetaphil. They contain calendula extracts that hydrate dry hair, fight and remove dandruff, and help the hair follicles grow back so that you get thicker hair. Their shampoos are also good for people with flaky scalps.
Cetaphil baby shampoos also contain proteins that nourish the hair, softening it instantly and making it shinier and silkier. You can realize the difference from the first use itself. If mild shampoos for dandruff and hair fall are what you are in search for then Cetaphil's baby shampoos should be on your list if you want to get soft, clean, manageable hair without using any chemicals whatsoever.
Why Cetaphil?
They contain natural ingredients like Chamomile, Wheat Protein, and Aloe Vera.
They come with a hypo-allergenic formula to leave your hair soft with a silky shine.
10. Little's

Little's is a brand that specializes in premium, organic wellness products. With a lot of experience and expertise in formulating natural products for babies, Little's has developed its flagship product – their mild formulated Baby Shampoos. Their shampoos are e
nriched with certified organic ingredients such as neem and aloe vera extracts, which are known to have multiple health benefits.
The shampoo from this leading brand helps cleanse the scalp effectively while maintaining the texture and softness of hair, leaving it feeling smooth and healthy. Not just for babies, this product can also be used by adults as well due to its gentle yet powerful formulation. As it does not contain any harsh chemicals, it can be safely used on all kinds of hair without worrying about damage or irritation.
Why Little's?
Their natural ingredients help provide nourishment to the scalp, preventing dryness and itchiness.
They are mild and gentle on the skin while providing a refreshing fragrance.
The key ingredients in their formulations include neem and aloe vera, which increases shine and strengthens hair.
11. Babo Botanicals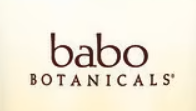 Babo Botanicals, a brand driven by the philosophy of "what goes around comes around," is dedicated to creating products that benefit both people and the planet. Starting with smart sourcing and responsible farming, Babo Botanicals baby shampoos often contain botanical, plant-based ingredients that are obtained from farmers who share their commitment to sustainable and responsible practices.
At Babo Botanicals, their goal is to inspire families to live harmoniously and sustainably with nature. They offer recycling tips, composting hacks, and suggestions for sustainable swaps in daily life, empowering individuals to contribute to the well-being of the earth.
Why Babo Botanicals?
The shampoos help smoothen the hair and the scalp nourished.
They come with a mild fragrance and will make your hair soft.
The shampoos are mildly formulated; thus, they are not damaging to hair.
12. Mom & World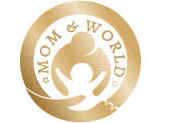 Mom & World is a brand that embraces and celebrates womanhood and, most importantly, motherhood. They understand the challenges of pregnancy and parenting, but they firmly believe that caring for your baby's skin shouldn't add to the complexity. With every baby being unique, Mom & World's shampoos recognize the individual haircare needs of both mother and child.
The brand formulates all their products, particularly their baby shampoos, using the best and most natural ingredients, carefully considering the skincare needs of both mom and baby. They prioritize honesty and transparency by clearly displaying all the ingredients and their skin-friendly scores for each product.
Why Mom & World?
They take pride in being a cruelty-free and vegan brand, certified by PETA and a member of PETA's Beauty without Bunny Campaign.
They have a mild cleansing effect, and their tear-free formulation ensure the absence of any harmful chemicals in the shampoo.
They contain the bulbs of lilies as the main ingredient, which acts as a soothing agent for itchy, irritated scalp.
13. The Natural Wash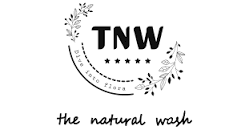 TNW International PVT Ltd. is a skincare brand that combines the ancient wisdom of Ayurveda with modern techniques to provide natural and effective skincare products. Recognizing the power of handpicked herbs and natural ingredients used in ancient times, TNW International brings these age-old methods into the modern world.
With a focus on holistic skin health, TNW International aims to provide salon-like effects for all skin types. Their baby shampoos in particular are natural, organic, chemical-free, and affordable, ensuring accessibility for everyone. They are perfectly gentle on the sensitive scalps of babies and suitable for adults suffering from skin conditions and back acne.
Why The Natural Wash?
Their shampoos are rich in nourishing ingredients such as aloe vera, coconut oil, avocado oil, rice water and Vitamin E, all of which are responsible for strengthening existing hair follicles.
They gently clean hair and washes off easily preventing product build up.
So folks, convinced of the benefits of baby shampoos?
Experts believe Indian men and women are losing their hair much faster during their youth. The exposure to pollution, lifestyle, eating habits, stress, and excessive use of styling products and chemicals on hair has caused many of us to look for solutions to save our hair. One product we use frequently is shampoo to wash and cleanse our hair. Let us tell you that by simply switching over to baby shampoos you can actually save your hair and make it healthy. Don't fret – using baby shampoo for adults isn't something new; many people use it and often get favorable results. This is because baby shampoos use nonionic surfactants and amphoteric surfactants, the mildest forms of detergents, best suited for people who wish to repair their hair and make them healthier.
Factors To Consider When Buying a Baby Shampoo for Adults
Ingredients: Look for natural and gentle ingredients that are free from harsh chemicals, sulfates, parabens, and fragrances. Some of the best ingredients to look for include aloe vera, chamomile, calendula, and coconut oil.
pH balance: The pH balance of baby shampoos is typically lower than regular shampoos, which helps maintain the natural acidity of the scalp. Look for shampoos with a pH level of around 5.5 to 6.5.
Hair type: Consider your hair type and the specific concerns you have, such as dryness, dandruff, or oily scalp. Some baby shampoos are designed for specific hair types and can address these issues effectively.
Brand reputation: Make sure to look for reputable brands that specialize in baby products, such as Johnson & Johnson, Mee Mee, Cetaphil, etc. These brands have a proven track record of producing safe and effective products for babies and adults alike.
Allergies and sensitivities: If you have any allergies or sensitivities, make sure to read the label carefully and avoid any ingredients that may cause a reaction.
Price: Baby shampoos can vary in price, so consider your budget and how often you plan to use the shampoo. Some brands may offer value packs or larger sizes that can save you money in the long run.
What's In A Baby Shampoo?
Chamomile: Chamomile is known for its soothing properties and is often used in baby shampoos for its calming effect on the scalp. It helps to alleviate itchiness, redness, and irritation, making it gentle and suitable for sensitive baby skin.
Aloe Vera: Aloe vera is a natural moisturizer that helps to nourish and hydrate the scalp and hair. It is gentle and soothing, making it ideal for baby shampoos. Aloe vera also promotes a healthy scalp and can assist in preventing dryness and flakiness.
Coconut Oil: Coconut oil is widely recognized for its moisturizing properties. In baby shampoos, it helps to condition and soften the hair, leaving it smooth and manageable. Coconut oil also aids in maintaining the natural moisture balance of the scalp.
Calendula: Calendula is a flower extract that possesses anti-inflammatory and antimicrobial properties. It is often included in baby shampoos to soothe and protect the delicate scalp. Calendula helps to relieve scalp irritation and can promote a healthy scalp environment.
Glycerin: Glycerin is a humectant that helps to attract and retain moisture in the hair and scalp. It acts as a natural moisturizer, keeping the scalp hydrated and preventing dryness. Glycerin also contributes to the overall softness and smoothness of the hair.
In conclusion, baby shampoos are not just for babies. They are gentle, nourishing, and perfect for adults with sensitive scalps or hair that is prone to dryness and damage.  From preventing dandruff to reducing hair loss, these top-rated baby shampoos can help improve the overall health of your hair and scalp. So, if you're looking for a safe and effective shampoo that can leave your hair soft, shiny, and healthy-looking, give the baby shampoo a try. With our above-mentioned list for the best baby shampoos, you're sure to find a product that will meet your needs and exceed your expectations.
FAQs
1. Being an adult is it okay to use baby shampoo?
Yes, adults can definitely use baby shampoo. Baby shampoos are formulated to be gentle and mild, which can be beneficial for you with sensitive scalps or hair that is prone to dryness or damage.
2. What are the benefits of using baby shampoo for adults?
Baby shampoo can provide several benefits for adults, including gentle cleansing, nourishment, and hydration. Baby shampoo is typically free from harsh chemicals, fragrances, and sulfates, which can make it ideal for those with sensitive scalps. Additionally, the mild formula can help prevent dryness and damage, leaving hair soft, shiny, and healthy-looking.
3. Are baby shampoos safe for colored hair?
Baby shampoos are generally safe for colored hair, as they are gentle and do not contain harsh chemicals that can strip color. However, it's always best to check the label and make sure that the shampoo is safe for use on colored or chemically-treated hair.
4. What are some of the best brands for baby shampoos?
Some leading baby shampoo brands recommended for adults and children alike are Mamaearth, Cetaphil, Himalaya, etc.
5. Can baby shampoo helps prevent dandruff?
Baby shampoo may help prevent dandruff, as it is typically formulated to be gentle and mild. Dandruff can be caused by a dry scalp or the overgrowth of yeast on the scalp, and baby shampoo can help hydrate and balance the scalp's pH level, which can reduce the likelihood of dandruff.
6. Can baby shampoo help with hair loss?
Baby shampoo is not specifically designed to treat hair loss, but it can help improve the overall health of the scalp and hair. A healthy scalp is essential for healthy hair growth, and baby shampoo's mild formula can help prevent damage and dryness that can lead to hair loss.