According to an article from the Daily News, Indians spend around 13 hours per week cooking. And they ranked India in the top 5 countries that love food the most. With such a reputation, it's pretty clear why food delivery companies are growing at a ridiculous speed in India. However, with such a boon in this industry, several food delivery apps have popped up. This has resulted in indecision amongst the populous about which one to choose, so to tackle said conundrum, this article will take you through the best food delivery apps in India.
Best Food Delivery Apps
Food delivery apps have now made it possible for people to order food with just a few taps on their phones. And this trend of ordering food online has only grown over the past couple of years in what seems like the entire country. So, this list has ranked various food delivery apps according to their delivery speed, the average number of restaurants that deliver food in a given location, and most importantly, price.
1. Zomato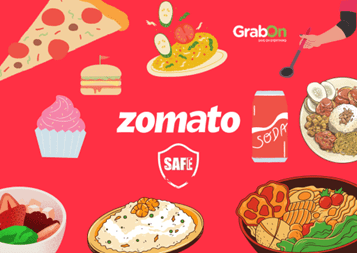 It is unlikely that a food lover's phone won't have the Zomato online food delivery app. The app was launched in 2008 by Deepinder Goyal and Pankaj Chaddah.
It started with providing reviews and information about restaurants and gradually evolved into online table reservations and online food delivery. It is already operational in 24 countries across the world. Zomato aspires to be your online food delivery partner no matter which part of the world you are in.
What We Liked?
Zomato has brought together big and small restaurants filtered by your GPS location on a single platform for the consumer's benefit.
The menus are scanned and uploaded, and you can also get reviews from people who have had previous experience with the place.
And that's not all, the live tracking feature lets you track your food every step of the way.
Every restaurant is given ratings and reviews by people who have ordered from those restaurants, this helps you choose the best restaurant for yourself.
Zomato lets you become an ambassador for your favourite restaurant, so you can distribute discount coupons to your family and friends.
Their "deal of the day" feature unlocks jaw-dropping offers and discounts at different restaurants every day.
No wonder it is a top-rated food delivery app across most cities and Tier B towns. The Zomato app is available on both Android and iOS devices, so what are you waiting for? Use these Zomato coupons to order yourself that Biriyani you have been craving.
2. Swiggy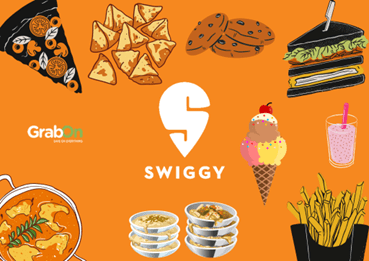 Based in Bangalore and operated by Bundl Technologies Private Limited, Swiggy was founded in 2014 by Nandan Reddy, Rahul Jaimini, and Sriharsha Majety. They started their journey with food delivery in Bangalore. Why don't you start ordering food by learning how to save money on Swiggy?
This hyperlocal food delivery app currently operates in 25 cities in India and has about 40,000 restaurants globally. In a short span, Swiggy has established a reputation for itself in the online food delivery space.
What We Liked?
You can search by cuisine, restaurant, or location and check the reviews and ratings before placing your order.
Live-location mapping is enabled for Swiggy users to track the delivery guy.
They also have a feature called Swiggy Pop, wherein single-serve meals can be ordered with just a tap and prices as low as Rs. 50. This feature enables one to order food for only one person without worrying about wastage and eliminates the hassle of typing unnecessarily to fulfil the minimum billing condition.
Their best in town tab shows you all the best-selling dishes in your locality.
Because of such a wide assortment of restaurants, you can find all sorts of foods and cuisines.
With no restrictions on the billing amount and quick and prompt delivery, Swiggy is leading the list of players in the online food delivery domain. So, order your next meal from Swiggy using these Swiggy offers from GrabOn.
3. Domino's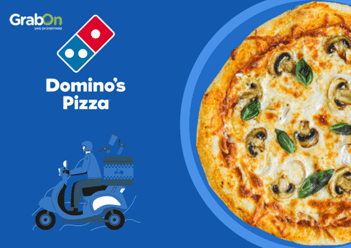 Domino's is very well known in India's food space as the ultimate pizza restaurant and rightly so. If you are in the mood to have a pizza with some pasta and sweet cakes to go with it, then Domino's online food delivery app should be on your phone.
Available for iOS, Android, and Windows mobiles, the Domino's ordering app provides an easy way to order your favourite pizza from the brand without having to go to the restaurant and wait in line.
The most attractive feature is the coupons that Domino's offers to web and mobile app users when ordering their food. You get the cheapest and best rates on online ordering from the Domino's app.
What We Liked?
Not a well-known fact, but Domino's takes orders for birthday parties and other catering needs.
They promise delivery within 30 minutes of placing the order.
Domino's offers a variety of very affordable pizzas.
Their huge selection of sides makes the menu even more interesting.
Domino's guarantees delivery in just 30 minutes. Secure payment gateways, order customization to have your food your way, and easy user navigation and experience are key features you experience when ordering Domino's online app.
4. Dunzo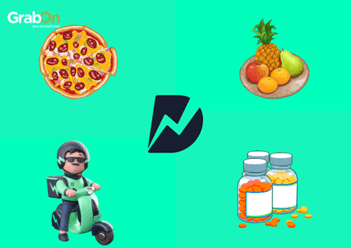 Dunzo is a food delivery app that offers fresh and delicious food to people in a hurry. All you need to do is place your order, and the app will take care of the rest.
They have revolutionised the way people order food online and not just food. Dunzo delivers a wide variety of other stuff as well. They are literally your one-stop-shop for ordering things online, which is why they are one of the best online food delivery apps in India.
What We Liked?
For those who live in the Bangalore location, Dunzo, a popular instant food app, delivers food in 19 minutes. Sounds crazy, right?
With Danzo, no delivery is too small, you can order any quantity you want.
Almost all the payment options are accepted on Dunzo.
The lightning fast delivery is a perfect match for the fast-paced lives of people today.
Not just food from restaurants, you can also order other things, such as groceries, poultry, pet supplies and more.
Moreover, it eliminates the hassle of ordering food by providing a time-saving option for customers. So, whether you're in a hurry for lunch or dinner, Dunzo's got you covered! And now you can order food while saving money with these Dunzo promo codes from GrabOn.
5. McDonald's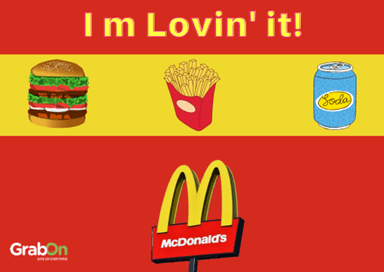 With the McDonald's Food App, you can now order food for delivery with just a few taps! All you have to do is enter your address, select your preferred cuisine, and choose the time of delivery. You can also customise your order if you have any special requests, such as adding extra ingredients. Once your order is complete, the app will send you a notification to let you know that your food is ready.
McDonald's has all the information you need about the food available in your locality, including ratings, reviews, and pictures.
This app has everything you need, for ice cream or the best place to get burgers. In addition to that, this amazing platform is secure, fast, and easy to use.
What We Liked?
The sheer variety in the menu keeps people coming back for more.
They also have an extensive list of beverages, which includes coffee, shakes, smoothies and soft drinks.
And the lightning fast deliveries only make it better.
Finally, to go with the good food, they offer excellent customer service.
Finally, the app allows users to create combos and recommendations based on their previous orders. You will also be pleased with the latest McDonald's deals and discounts to cut down the cost of buying your favourite food items. And now, learn how to save even more on your next McDonald's order.
6. EatSure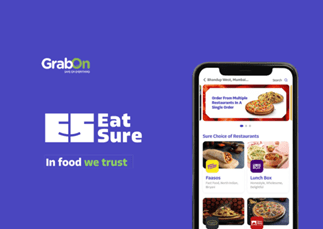 What if you had a food court on your phone? Well, the next app is exactly that. Eat Sure brings you the most beloved brands like OvenStory Pizza, Behrouz Biryani, Faasos, Wendy's, Lunchbox, Mad Over Donuts, Sweet Truth, Slay Coffee, Firangi Bake, Mandarin Oak, The Biryani Life, The Good Bowl, Nude Bowls, and more in one app.
Rebel Foods, the online food delivery company behind all the cold kitchen brands mentioned above, has over 450 cold kitchens in 10 countries and is the biggest online food delivery chain in the world.
Previously known as Faasoos, the app has evolved into a digital food court and been renamed EatSure. And now they operate in over 50 cities in India.
What We Liked?
EatSure delivers food from all its brands, such as Royal Biryani, Ovenstory, Fasoos, Homestyle Meals, and more.
They run 200+ stringent quality checks on a regular basis.
They send their food in tamper-proof packaging.
A unique thing I liked about them is that they give free food when you reach a certain order amount.
They also have a reward program, so when you order food from them, you get awarded with points that you can use later.
Eat Sure has done what no other food delivery app is doing in India. They let you order from their different brands in a single order, all while being completely transparent about the ingredients. Furthermore, every time you buy food from their app, you receive Superpoints, which helps you save more. If that wasn't enough, save even more with EatSure discounts.
7. Pizza Hut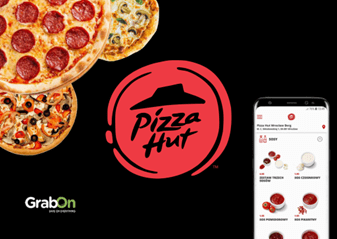 The brand is popular for its wide range of pizzas and pasta, along with delicious side dishes and desserts. The Pizza Hut mobile app offers tasty food delivered to your doorstep with prompt delivery.
Launched in India in 1996 with a single restaurant in Bangalore, it has now grown in leaps and bounds but still serves the tastiest pizzas in town. With affordable prices and an excellent range of foods to choose from, Pizza Hut's online food ordering app should be on your mobile if you are a fan of wonderfully made spoiled for choice pizzas, pasta, appetisers, desserts, and beverages.
What We Liked?
They have an all-year-long deals tab on their app that contains the best offers on a variety of products.
Their extensive list of sides isn't something you would want to miss.
Whether you are a connoisseur of cheese or a chicken lover, PizzaHut has something for both.
When it comes to innovation, they rank at the top of the list. Take Momo-mia Pizza, for example. What kind of maniac came up with that? It will bamboozle you and have you craving more.
And finally, let's face it! They were literally the ones who came up with the mouth-watering dessert.
Make your pizza nights memorable by placing the order in advance. You can place an order seven days in advance if you wish to avoid last-minute juggling. The fast and quickly operational mobile app, Pizza Hut online delivery app, is committed to providing you with the best service every time. And GrabOn is committed to giving you the best Pizza Hut deals!
8. Box8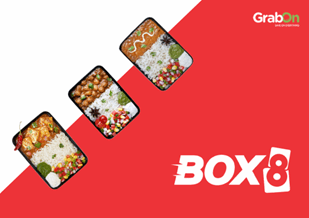 One of the brands of EatClub, Box8, has grown in popularity because of its taste and variety in the menu. They have various cold kitchens throughout the country, which makes their operation possible.
Furthermore, you can find a lot of food options that were available with EatClub on Box8 as well. It's like having two apps in one. This is why they are one of the best food delivery apps in India.
What We Liked?
They provide a variety of meals at affordable prices.
You can add dessert and a drink to your meal.
It's a great meal replacement for those who don't have the time to prepare meals.
You can sign up for an EatClub membership to receive meals every day.
Furthermore, Box8 provides you with Desi homely food. So don't think, just order your meals from Box8 using these amazing Box8 offers today!
9. KFC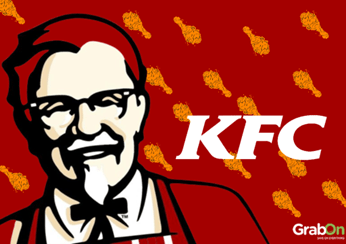 It took years for Colonel Sanders to perfect the legendary taste that we know and love, but most people take a mere minute to down a whole bucket of chicken wings.
KFC entered the Indian market in 1995 and soon became the staple for fried chicken just like it was in the USA. Fueling their rapid growth in popularity is the amazing taste and quick service.
With a mixture of more than 13 secret herbs and spices, KFC produces chicken that makes it truly finger-licking good. Additionally, in recent years, they have updated their menu with the latest food trends, adding biriyani, nachos, and more to the mix.
What We Liked?
They have integrated their menu with Indian flavours and dishes seamlessly.
KFC constantly adds new foods to their menu, so you will never run out of something new to try.
They have customised combos specifically for chicken lovers.
Their box meals deliver the taste of KFC we all love at more affordable prices.
Like many others, if you are also in love with their sauce, you can now buy it from their app.
Finally, guess what? Now you don't even have to go out to order food from KFC; just download their app and start adding nuggets, burgers, and more through their food delivery app. While you do that, don't forget about using these KFC coupons to save some money.
10. Oven Story Pizza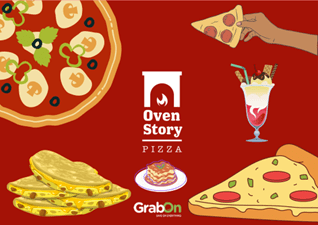 Ovenstory is owned by Rebel Foods and is best known for its pizza. But they have great dishes on the menu, such as a fusion of several Italian and Indian foods.
Furthermore, they also take party orders; their whole menu is fair game for these orders. So the next time you plan a party, you know where to get the food from and don't forget about availing Oven Story discounts from GrabOn.
What We Liked?
Their menu contains a wide variety of fusion dishes.
They provide the option of contactless delivery.
11. FreshMenu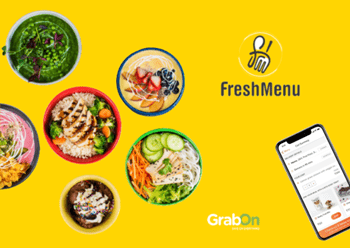 FreshMenu is a food delivery company that operates in Bengaluru, Gurgaon, Mumbai, and Delhi. They have 44 ghost kitchens in total across the four states. The company is the brainchild of Rashmi Daga, and it started its journey in Bengaluru in 2014.
What We Liked?
What sets them apart from others is the daily changing menu, which doesn't just provide variety but also lets its customers experience food from different countries.
They also provide you with the option to schedule orders in advance, so you don't have to manually order them every day.
With farm-fresh ingredients and chefs from food heaven, they guarantee tasty food on every order.
FreshMenu guarantees delivery within 45 minutes no matter what, all while you track the delivery live through the app.
Additionally, they offer cuisines from around the globe, be it spicy food from Mexico or sushi from Japan, so you don't have to travel to eat great food. But you do have to travel to our website to get great deals on FreshMenu.
12. Travelkhana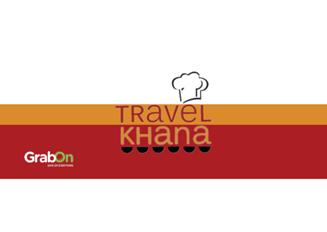 Travelling by train but craving something delicious to eat? Do you hate the food that you get during your journeys on the trains? If you'd like to order something delicious while you are on the move, then download the TravelKhana App, available on both iOS and Android.
TravelKhana is currently catering across more than 250 stations and on more than 4000 trains as of now—all you need to do is provide your train/PNR details, berth number, the station at which the food needs to be delivered, and opt for the desired payment method like cash on delivery or pay online.
What We Liked?
Affordable food for people who travel a lot.
Their delivery time is quick, and their customer service is very helpful.
They also deliver food for a group that might need a higher quantity of food.
They have a wide network of locations they deliver food to.
TravelKhana is a unique food delivery app in India for trains. The company is situated in Noida. Founded in September 2012 by Pushpinder Singh, this app aims to provide railway passengers with various meals from various restaurants at their nearby stations. IRCTC, which already has 1200 vendors on TravelKhana, has recently tied up this unique food delivery service on trains. So, don't miss the discount station and grab these amazing offers from Travelkhana.
13. Tapzu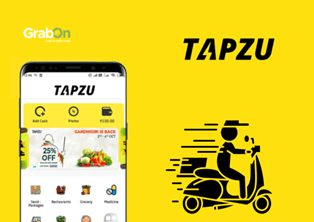 The next app on the list is Tapzu. It's a food ordering app with a twist. Tapzu was kick-started by Pavan Ankam in 2021 and grew because of the demand for food and grocery delivery.
The hyperlocal delivery app offers 30-minute delivery of food, groceries, meat, medicine, fruits, vegetables, and milk.
What We Liked?
Tapzo is your personal virtual restaurant because they let you order from more than one restaurant at a time.
Their 30 minute delivery speed is very convenient for people in a hurry.
Their late-night delivery service is a lifesaver.
You can find various discount coupons on a regular basis.
In addition to offering food from restaurants, Tapzo enables home cooks to sell their home-cooked dishes on their app. Tapzu is your one-stop-shop for everything that needs delivering.
So, here is a list of the best food delivery apps in India that have made getting delicious food delivered to your doorstep easier than ever before. If you are a fan of fried chicken, you can also explore KFC to taste the bucket chicken, burgers, pizza, etc., at relatively low prices by availing the KFC Coupons during the e-payment process.
Please tell us your favourite!
| | |
| --- | --- |
| Most Used Food Delivery App | Zomato |
| Highest Orders By Swiggy | 9000 orders per minute |
| Highest Orders By Zomato | 7100 orders per minute |
| Best Food App For Customisation | Eat Fit |
What Are Some Famous Foods In India?
Food delivery apps might get you food from around your city, but if you are a real foodie, you will have to travel to other cities and states to get their delicacies. To make your life easier, here is a list of states and what you should eat there:
Maharashtra
Did you know Maharashtra has the longest road length in India? So, getting there might take some time, but eating various delicacies doesn't have to be. So, make sure to use any food delivery app to order Puran Poli, Misal Pav, Pudachi Vadi, Keri Aamti, and more.
Punjab
If you ever decide to visit the birthplace of Sikhism, then don't forget that they are the birthplace of delicious food as well. They have a plethora of dishes you can try, including Rajma Curry, Kesar Lassi, Chole Bhatura, Chole Masala, among others.
West Bengal
West Bengal is also known as the "city of joy," because when you are surrounded by so many tasty dishes, how can you be sad? Make sure you try Luchi-Alur Dom, Kathi rolls, jhal muri, khosa manksho, and more.
Kerala
Kerala is the hot spot for one of the tastiest dishes in India. You can find an abundance of coconut trees in the state and also in their food. Next time you visit Kerala, don't forget about trying Idiyappam With Curry, Erissery, Puttu And Kadala Curry, and Appam With Ishtu.
Telangana
Charminar isn't the only thing attracting people to Telangana. The state is filled with a plethora of delicacies that will make you fall in love with this place. In case you decide to visit Telangana, here's what you should try: Hyderabadi Biryani, Polelu, Qubani ka Meetha, and Golichina Mamsam.
Delhi
The reason Delhi is known as the "food capital of India" is that the cuisine has been influenced by various other cuisines throughout time, and that has only enhanced the taste and flavour. So, the next time you visit Delhi, here's what you should try: Chole Bhature, Mutton Korma, Paratha, Pav Bhaji, Jalebi, and the list could go on forever.
Tamil Nadu
Tamil food isn't all about idli and sambar; they have a plethora of other dishes to offer, such as Puliyodarai, Paruppu Payasam, and Pollachi Nandu Fry, to name a few. And the unique thing about Tamil cuisine is that the taste changes from household to household, so you might want to travel within the state to taste all the flavours.