Nail polishes are one of the most colourful additions to your make-up kit. Be it a bold red, classy black, or glittery gold look, you can always match your nails with your signature outfits.
We know there's no such thing as "too much" when it comes to buying nail polishes. Newer shades and the latest trends always tempt us to keep purchasing more!
To help you pick the right ones, we've curated a list of the best nail polish brands to narrow your search and make you put your best nail forward!
How did we pick our top favourites?
Here is the thing, the ladies at GrabOn know a thing or two about how they like their nails. Our experts gave each of the brands a shot and it's safe to say that all of them lived up to their name and fame.
However, while we were picking our top nail-polish brands, we made it a point to consider a few features that are otherwise overlooked. Budget is obviously one of them as cosmetics are still considered a luxury. Toxicity and the safety of the product were another concern we addressed and finally, how long the product lasts once applied.
Our Top Picks:
| | |
| --- | --- |
| Best Overall | Colorbar |
| Best Budget | Elle 18 |
| Best Non-Toxic | MyGlamm |
| Most Long-lasting | Lakme |
14 Best Nail Polish Brands
From gel and lacquer to metallic and acrylic nail polishes, these top nail polish brands have all types of nail polishes to draw attention to your beautiful hands. Let's dive right in to find them out!
1. Faces Canada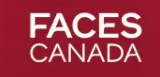 Canadian brand with 40+ years of experience, Faces Canada was introduced in India in 2009 and gained immense popularity in a small duration due to its range of products, quality, and affordability. Even though the products are budget-friendly, the free gifts and deals by Faces Canada take affordability one step further.
Every product made by the brand is cruelty-free, dermatologically tested, and PETA-Approved. Their nail care collection is meticulously curated to provide chip-resistant, quick-drying, and long-lasting nail polishes. This leading cosmetic and skincare brand, known for offering some of the best nail polishes has a wide range of matte-finish and glossy-finish nail enamels in shades ranging from summery yellow and breezy blues to classic reds and pastel colours, gel lacquers, nail polish removers, and topcoats.
Pros
Attractive prices
Widely available online and in-stores
Safe for your nails since the formulae are free of Formaldehyde, Toluene, plasticizers, DBP, and Camphor
Dries quickly after application
Cons
The square-ended applicator in a few collections make it difficult during application
Needs 3 coats to build to the right shade
Also Read: Bra Brands in India
2. Lakme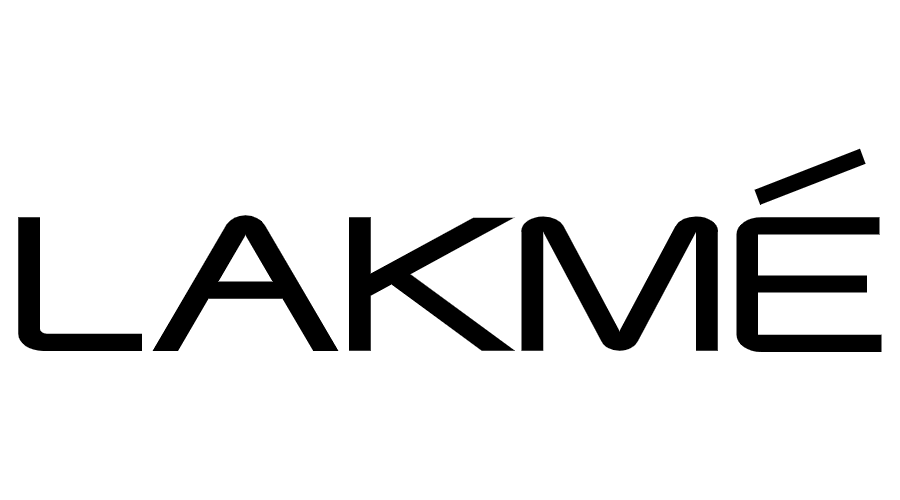 Lakme is one of the most well-known cosmetics brands established in India over 50 years ago. Inspired by the Goddess of Beauty – Lakshmi, Lakme aims to make every woman feel confident, comfortable, and beautiful in their own skin. As a home-grown brand, it understands Indian skin and its various requirements.
Lakme's nail colours are economical and available in various types like gel, creme, matte, shimmery, mirror, metallic, etc. These nail polishes are made with colour lock technology and resin-based formula to provide the best nail polishes to suit different skin tones and occasions. Saving the best for the last, Lakme offers deals to its customers with an opportunity to flaunt extra and save extra!
Pros
Colours that suit Indian complexions
Quick drying and solid colours
Long-lasting
Cons
Few customers have had concerns regarding its consistency
Longevity reduction on exposure to water
3. Colorbar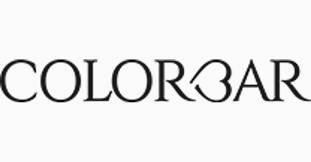 One of the leading beauty brands in India and the world, Colorbar has the most extensive portfolio of shades and products. To celebrate the unity of beauty, diversity, and eco-consciousness, the brand believes in curating gender-neutral products and takes pride in its cruelty-free approach.
When it comes to nail cosmetics, the brand does not leave any stone unturned! Colorbar's award-winning nail care line is spectacularly extensive, with numerous types of long-lasting and chip-resistant glossy, matte, gel, vegan lacquers, nail art lacquers, cuticle oils, top and base coats, and nail polish removers.
Pros
The most unbeatable number of shades: 1001!
Infused with keratin, calcium and sweet almond oil
Free of harmful chemicals and animal ingredients
Cons
Few pastel shades feel chalky and chips within a few days
If you are looking for more cosmetic products, their reviews and tips on how to use them sustainably, make sure to check out our list of the top beauty bloggers who are raking up the beauty and skincare scene!
Also Read: Best Cosmetics (Makeup) Brands in India
4. Revlon

Introduced to the Indian market in 1995, Revlon manufactures and develops skin care, hair care, and makeup products. Today, the brand has become a household name for all things beauty – be it hair colours, lipsticks, or nail polishes.
One really incredible fact is that Revlon was the first brand to introduce nail colours that matched lipsticks. As one of the leading brands for nail polishes, Revlon's nail beauty line is made with an anti-fade technology and includes glossy and gel nail polishes in over 40 hues.
Pros
Smooth and bubble-free application
Good sheerness and long-lasting
Cons
Based on a few reviews, and our expert reviews, some shades have an uneven texture
Not very budget-friendly when compared to the other products on the list
5. Nykaa

Who does not know Nykaa? We all have definitely bought at least one of our go-to products from its platform. A brand that started out as an e-retail outlet for products from domestic and global brands, Nykaa has also jumped into developing a beauty line of its own.
Out of all their offerings, nail polishes have got to be the most eye-catchy! Who knew cookie crumble could also be applied to your fingers? Nykaa's nail beauty collection includes neon nail enamels to breathable, mirror, chrome, and gel lacquers, to leave you feeling chic and stunning. No matter what product you are on the lookout, Nykaa has the best deals in town for more savings. Do check them out.
Pros
Trendy collections
Rich pigments
Stays chip-free for almost 5 days
Cons
Few of the shades are not easily available
Unavailability of the ingredients list to understand its safety
6. OPI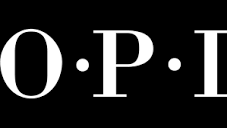 OPI is one of the best nail polish brands that offer a full-fledged collection of professional products featuring nail polishes, lacquers, and strengtheners. The brand has gained immense popularity for its chip-resistant and extremely long-lasting formulae.
Their unconventional hues, from lilac and mauve to taupe and coral, will give your nails a stunning makeover. Even though they are one of the most expensive nail polishes on the list, it is worth every penny!
Pros
Intense colour pigments
Available in 200+ iconic shades
Long-lasting and chip-resistant
Cons
Contains a few toxic elements like Camphor which is not healthy for your nails in the long run
Has the costliest products when compared to the entire list. May not be an affordable option for many.
Also Read: Best Lipstick Brands in India
7. Miniso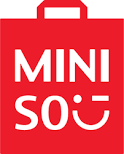 Miniso, an international retail chain founded by Ye Guofu, provides quality daily life products, household goods, storage, health, beauty, and skincare essentials. This brand attunes to today's youth and their likes to deliver the most enjoyable shopping journey. The brand has over 4,200 stores spanning 80 countries.
Miniso's nail enamel collection is aesthetic like no other. With quick-drying, cruelty-free, and long-lasting technologies, they are sure to give you gorgeously shiny nails for every occasion.
Pros
Smooth streak less application
Gives a gel finish
Miniso has the quickest drying formulae: Enjoy non-smudged nails in 60 seconds
Cons
Since the consistency is a little thin, it requires more coats
Could have better pigmentation
Quick Tips for the Perfect Nails!
– Start with clean, dry nails: Wash your hands and dry them thoroughly before applying polish to ensure that the surface is clean and free of oils or lotions.
– Apply a base coat: Use a clear base coat to help the polish adhere better and prevent staining.
– Use thin coats: Apply thin layers of polish, allowing each coat to dry before applying the next one.
– Don't forget the edges: Apply polish to the edges of your nails to prevent chipping and to ensure a neat finish.
– Finish with a top coat: Apply a clear top coat to protect the polish and extend its longevity.
8. Plum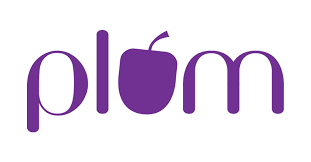 Plum Goodness is India's first 100% vegan beauty brand that believes in keeping beauty CLEAN by using plant-based active ingredients and safe and minimal chemicals, REAL by refusing unrealistic beauty standards, and GOOD by following PETA guidelines and using recycled packaging.
You can never be totally party-ready without freshly done nails, and don't look any further. The nail care line of Plum Goodness brings you the healthiest and most long-lasting nail polishes in summary, glittery, and classy shades. Now you can keep your nails looking plump and healthy without spending a lot using Plum Goodness coupons.
Pros
7-free formula
Air dries easily
Added goodness of avocado and Vitamin E
Non-yellowing and stain-free formula
Cons
Some users found the nail colour chipping in 2-3 days
Due to the thick consistency, the product sometimes clumps in the applicator
9. DeBelle

DeBelle is a prevalent Indian brand with expertise in providing the highest-quality and natural cosmetic products. Curated with natural and toxin-free ingredients, the brand promotes holistic beauty that looks pretty and rejuvenates your skin.
One of their better-known products is their nail lacquer range, infused with the goodness of seaweed to boost nail growth and prevent the product from yellowing or leaving stains. The gel nail lacquers are hydrating and come with a flat-wide brush for easy application.
Pros
Vegan and toxin-free
Non-UV gel lacquer
Non-yellowing and chip-resistant
Cons
According to some users, there's an uneven fading of colour
Some shades leave yellowish stains
One way to level up your fashion game is to pair your nail polish with a killer handbag, and you are good to go! Check out our review of some of the best handbag brands in India for a little extra help!
10. MyGlamm

MyGlamm is a cruelty-free brand backed by one of Europe's major beauty brands. The products are formulated and developed in Germany and Italy using the latest technologies and expert opinions from world-class makeup artists. With the sole intention of making glamorous beauty effortless, MyGlamm offers an entire range of skincare, haircare, and makeup in one place.
The brand's collaboration with Manish Malhotra is doing rounds on the internet and creating hype for all the right reasons. You can now dress up your nails with expert-approved nail care products that are non-toxic and SLS-free.
Pros
Free from 15 harmful chemicals
Dries within 70 seconds
Available in 40+ shades
Cons
The applicator does not give a smooth finish
The colour payoff is low
11. Elle18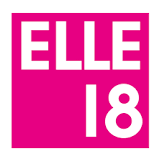 Elle18, a cosmetic brand owned by Hindustan Unilever, is very famous amongst the young audience for its affordability. Its most well-known products are its funky and vibrant shades of nail colours. The brand is the #1 choice for young women who want to own all the trendy looks while staying within budget.
With Elle18 you can flaunt your peppy or royal side with just one stroke. The entire nail polish range is long-lasting and intensely pigmented to pop up your mood!
Pros
Single stroke colour payoff
The most affordable product range
4-day staying power
Cons
One may find slight bubbles on application
12. Purplle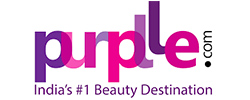 Purplle is a beauty and personal care brand that aims to make quality products accessible and affordable to everyone. Established in 2011, Purplle has grown to become one of India's largest online beauty destinations, offering a vast range of makeup, skincare, hair care, and personal care products.
Talking about their nail polishes, they are budget-friendly, long lasting, silky-smooth, compatible for single stroke applications and perfectly suitable for all Indian skin tones.
Pros:
Single stroke application
Easy to apply and heavily pigmented
Multiple coats of the colour are not necessary
Cons:
May chip if exposed to water or soap
13. Maybelline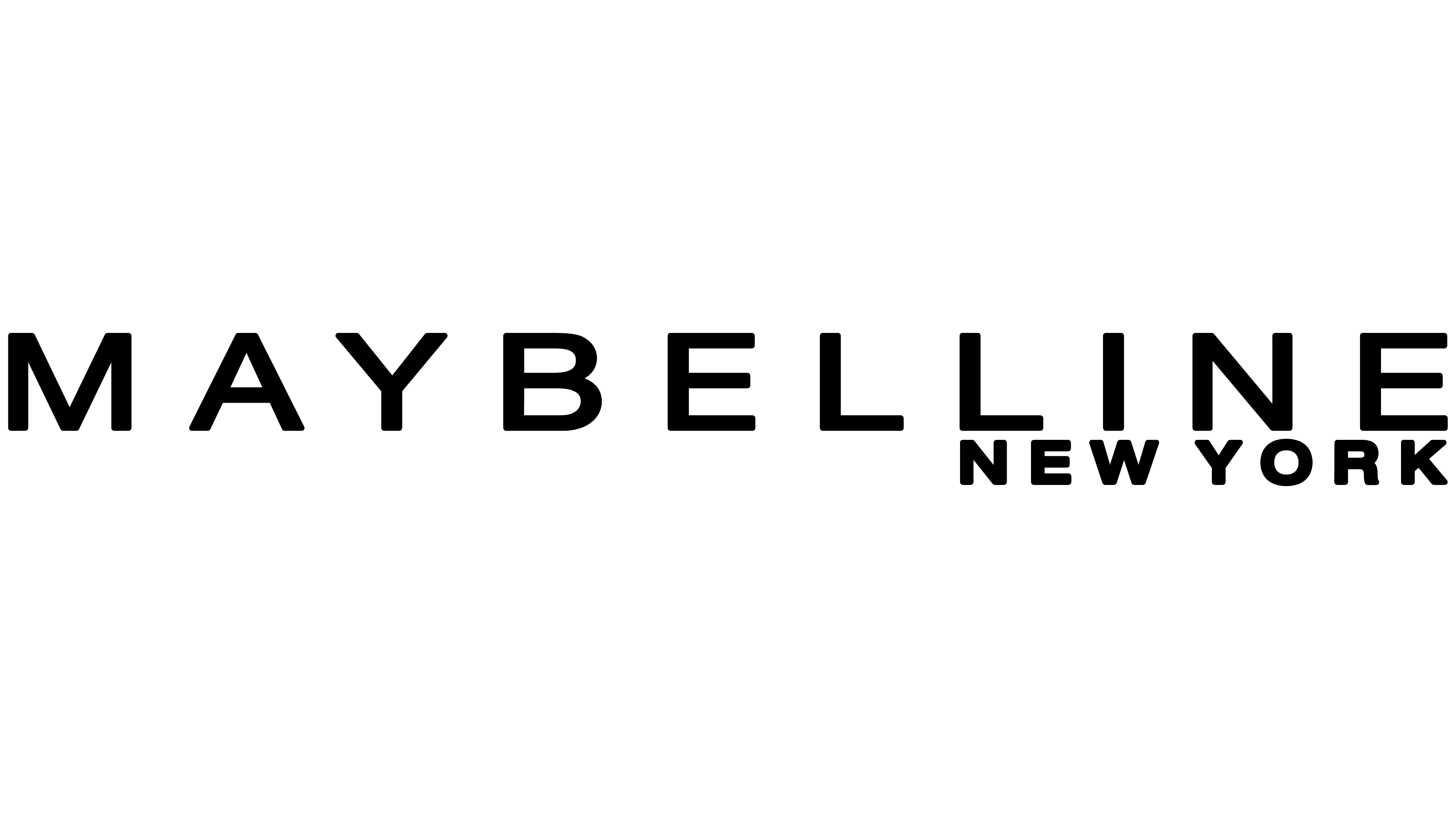 Founded in 1915, Maybelline has grown to become one of the world's leading makeup brands, renowned for its innovative and trend-setting products. With a focus on empowering women to express themselves through makeup, Maybelline offers a diverse range of products that cater to different skin tones, types, and styles.
From its iconic "Great Lash" mascara to its latest "SuperStay" foundation, Maybelline continues to push boundaries and inspire women to embrace their individuality and creativity. They have an exclusive 18-color nail polish range comprising of both warm and cool colours so you can make your bold statements as quickly as putting these on!
Pros:
Fast drying
Gel-like consistency
Heavily pigmented and unique shades
Cons:
More expensive than the others on the list
14. Sugar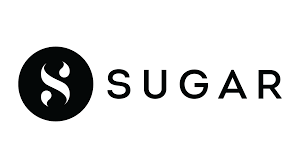 Sugar is a cosmetics brand that was established in India in 2015. The brand offers a wide range of beauty products, including makeup, skincare, and accessories, that are cruelty-free, vegan, and paraben-free. The brand's innovative and trendy products, such as its "Smudge Me Not" liquid lipstick and "Ace of Face" foundation, have made it a popular choice among Indian consumers.
Sugar is also recognised as one of the only few commercial cosmetics brands in India with strict sustainability and ethical policies. All of their nail polishes are packed with elegance in their travel-friendly containers and bags and are meant to fit your ever-changing moods and vibes.
Pros:
Opaque and heavily pigmented
Offers a matte finish
Dries quickly
Cons:
Their nail polishes need to be stored away from sunlight to prevent bleaching of colour.
How To Take Good Care of Your Nails?
Healthy nails are a sign of good health, and you can also embellish them in pretty nail colours and nail art to up your style quotient. But girls (and guys, too!) face issues growing their nails strong and healthy. They usually grow to become brittle, weak, shine-less, or sometimes grow slowly.
There are no proven and sure-shot methods to make your nails grow faster, but a healthy diet and a few time-tested home remedies might help strengthen your nails gradually.
Biotin
Biotin is a type of vitamin that boosts the growth of both hair and nails. Some scientists also suggest Biotin supplements to see a change within a few weeks. Biotin is naturally found in foods such as cooked eggs, cauliflower, mushrooms, bananas, nut and nut butter, sardines, etc. You may also buy Biotin supplements for faster results.
Maintain a Good Diet
Your body needs its daily dose of minerals and vitamins to stay healthy. So, start consuming rich foods that are not only good for your nails but your overall health in general. The following nutrients, in addition to Biotin, are a must for faster nail growth: Vitamin A, Vitamix C, Vitamin B7, Calcium, Folate, Zinc, and Cysteine.
Stop biting your nails
Watching a thriller movie or an intense sports match and biting your nails? One of the primary causes of stunted nail growth is the constant biting and trimming of nails. Understand what triggers your stress-induced nail-biting sessions and try to avoid them as much as possible. Additionally, you can also try applying bitter nail polishes.
Nail Polish Removers
Acetone can be harsh on your nails and weaken and dry them out, leaving you with shine-less nails. Start using acetone-free nail polish removers, and always wash your hands and moisturise them after using them.
Take Care of Your Cuticles
Just like a neat and healthy scalp leads to better hair growth, groomed and healthy nail beds and cuticles lead to healthy nails. Keep removing dead skin (don't overdo it!), and use cuticle oil or serum to give them the strength they need to grow longer and healthier nails.
Let your nails tell your tale!
It is crucial to pick a brand with the best colours, product safety, longevity, and affordability. Be sure that your nails reflect your personality. But what's even more crucial is to bind those well-manicured tips with an amazing and matching lip, of course! So, here's a list of the top lipstick brands that'll make your makeup look on fleek.
FAQs
1. Which brand's nail polishes are the best?
Lakme, Colorbar, and OPI are some of the best brands for nail polishes in India. Due to the brand's popularity and quality, their products are also used by big nail salons.
2. What should I consider before buying nail polish?
Choose a nail polish that matches your skin tone, makeup, occasion, and season. Bold colours look chic during summer, whereas dark and neutral shades look best during winter.
3. Is it a good habit to shake the nail polish bottle before application?
Even though shaking the bottle is common practice, it is advised to roll the bottle rapidly and smoothly between your palms so that the application is bubble and chip-free.
4. What is the difference between nail polish and gel polish?
One of the significant differences is that gel nail polishes require LED and UV light to bind to your nails. Gel nail polishes last longer but takes comparatively longer to remove. Regular nail polishes last for a lesser duration of time and are easy to remove.
5. Is there a way to use gel nail polishes without UV or LED light?
Yes! Many brands like DeBelle, MyGlamm, and Colorbar have non-UV gel nail polishes that need no UV or LED light.
6. Are gel nail polishes harmful to my nails?
Gel nail polishes, when applied occasionally, are safe for your nails. Using them frequently will unfortunately damage your nail bed and the damage can get worse if you do not know how to remove this nail polish properly. Dip your nails in acetone for 10 – 15 minutes and avoid chipping them.
7. How do I revive my old nail polish?
If the nail polish has become gloopy recently, add a solvent-based thinner and shake well. But if the nail polish is very old and dry, it is best to buy a new one.