Today, there are numerous cosmetic brands available in the Indian space, and many new ones are emerging every day, giving a head spin to even the best and most experienced beauty experts. No matter what type of skin you have or what type of makeup you are looking for, there's a cosmetic brand out there that has it.
So, in lieu of addressing this and helping you narrow down your search, we have compiled a list of the best cosmetic brands in India. Based on your skin texture and its efficacy, you can choose the best for yourself.
Our Top Picks:
| | |
| --- | --- |
| Best Overall | Neutrogena |
| Best Budget | Lakme |
| Best All-Vegan | Parachute |
| Best Skin Friendly | SUGAR Cosmetics |
Top 15 Cosmetics Brands in India
1. Neutrogena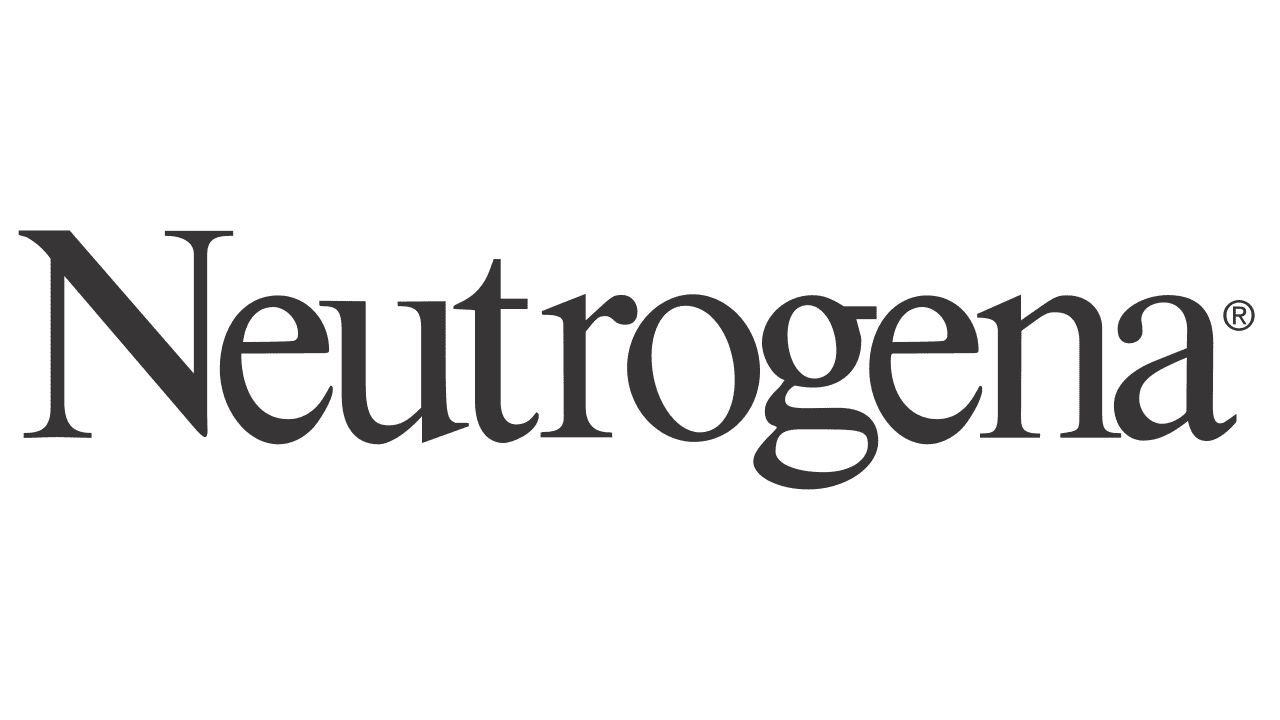 Neutrogena is a renowned American cosmetic brand headquartered in Los Angeles and is owned by Johnson & Johnson. Formed in 1930, initially, it supplied products to salons catering to the Hollywood film industry, and today it has stores in 70 countries.
The company has topped this list as it offers sustainability, not only to your skin but also to the environment, via its products made using high-standard ingredients, packaging, sourcing, and social responsibility. This consumer-centric brand believes in supplying scientifically tested and proven products through innovations inspired by consumer insights and needs.
Features of the brand:
Dermatologically tested
Non-shinny matte finish
Soft and gentle on the skin
Suitable for all skin types – oily, dry and normal
2. Lakme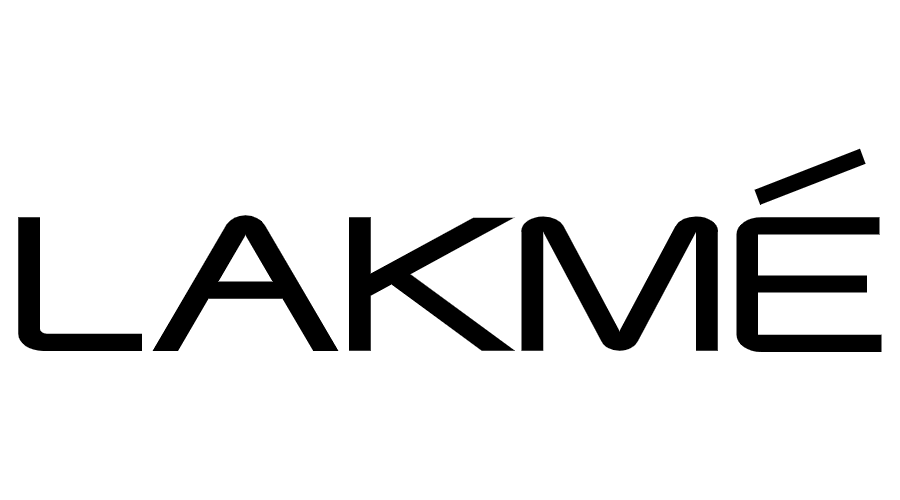 Lakme is a Hindustan-Unilever-owned cosmetic brand in India that's operational since 1952. There is an interesting fact about the brand's name – Lakme is a French name that means 'Laxmi' in Hindi.  It is the most popular and extensively used brand in this nation, delivering a wide range of reasonably priced to high-end items that come with maintaining quality and adequacy.
Along with eyeliner, its other top-selling products are lipstick and skin care cream, sunscreens, serums, masks, moisturisers, and many others. Further, this top cosmetic Indian brand also has extensive salon chains all over the country. Also, to allure buyers, there are many amazing Lakme offers; you can scroll through the link and make shopping lighter on your wallet.
Features of the brand:
Country's first cosmetic brand to match Indian skin tones
Air-tight, travel-friendly packaging
The brand has delved into cosmetics, skincare and salons
Semi-matte finish on most products
3. Maybelline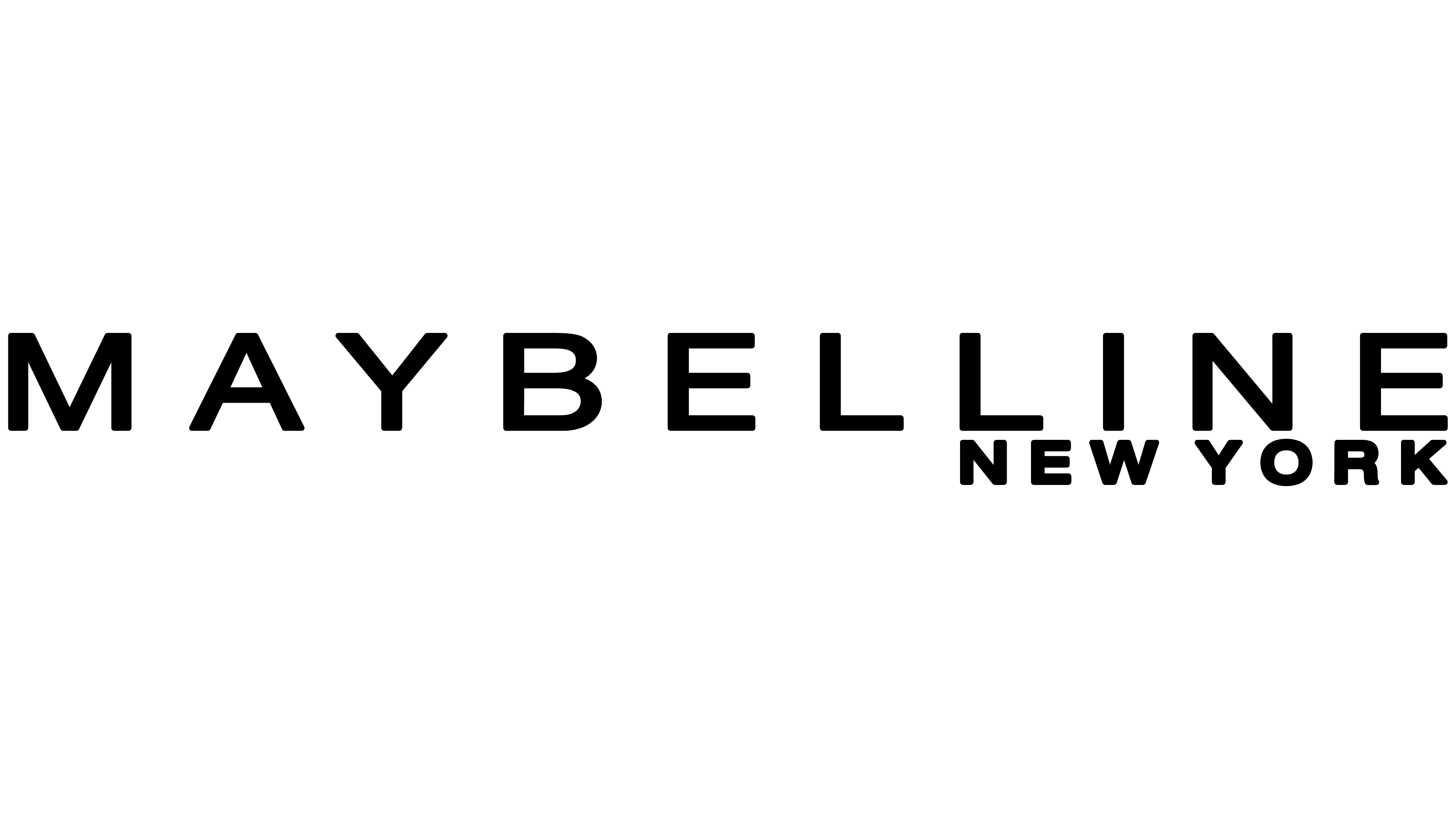 Maybelline is an American beauty brand founded in Chicago in 1914 and is known for manufacturing and delivering top-notch cosmetics, fragrances, and personal care products. It's worth mentioning that since 1996 it has been a subsidiary of the prominent French cosmetics company L'Oréal.
In India, this cosmetic company made its footprint in 1998, and since then, it has risen to the apex, and all credit for this goes to the brand's affordable product line made exclusively for the Indian consumer. Apart from gold-standard Maybelline cosmetics and beauty items like – colour palettes, foundations, lipsticks, and eye makeup.
Features of the brand:
Make-up suitable for all skin tones and styles
Has over 1000+ unique shades of products
Recently launched the Fit Me line of matte foundations
All-inclusive make-up brand with products meant for the eye, lips, skin and face
4. Parachute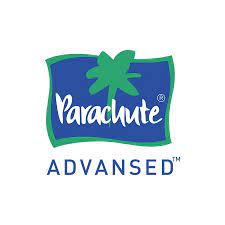 Parachute Advanced is a popular cosmetic brand in India that was launched in the year 2001 by the famous multinational consumer health & beauty brand – Marico Limited. The brand was launched to help people get their hands on the products that nurture and help them be their authentic selves.
The first launched product was Parachute Advanced hair oil, which was a humongous hit in the Indian market. Drawing inspiration from it, now all the products from the company come with the goodness of coconut along with multiple natural ingredients that offer superior benefits and modern-day hair and skin care needs.
If you are usually prone to developing acne quickly, Parachute's non-sticky formulation is for you. Check out our reviews for the best moisturisers for acne-prone skin if you are looking for more gentle products.
Features of the brand:
Advanced solution to all your hair care problems
Uses hand-picked and sun-dried coconut as the base nourishing ingredient
Non-sticky, fresh aroma that gives a natural, healthy shine to hair
Different formulations for thick, thin, naturally black and coloured hair
5. L'Oreal Paris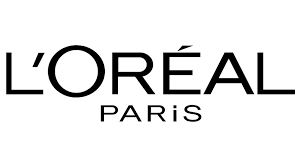 L'Oreal needs no introduction when it comes to cosmetics and makeup products! This well-known brand was established in the year 1909, and it operates from Paris. Currently, L'oreal is the world's largest cosmetics brand holding the position of market leader for hair colour, skincare, sun protection, make-up, perfume, and hair care.
Apart from these, a chain of salons in about 130 countries is also under its belt, offering a wide range of beauty and makeup services.L'Oréal Paris knows there's more to true beauty than skin deep. Their mission is to empower women everywhere with the spirit of Parisian beauty, and they're always redefining what it means by engaging in conversations from all over the world. Who says you can't be stylish at any age?
Features of the brand:
Non-clumping, smudge and flake-proof makeup products
Recently launched their sexual assault and harassment campaign #StandUp, gaining global acclaim
All-rounded cosmetics brand with over 100 products for skincare, health care, hair colour, make-up and men's cosmetics range
The brand is synonymous with accessible luxury
6. NIVEA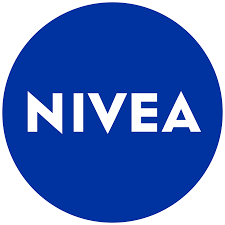 Nivea is a German personal care brand, founded in 1882, specialises in skin and body care and is owned by the Hamburg-based company Beiersdorf Global AG. It must be noted that the brand strives to develop feel-good products for your skin by understanding skin holistically and studying how it connects us with our environment.
The above-mentioned approach is completely in-line with the company's philosophy to create skin care products that enhance the skin's natural function, enabling healthy & beautiful skin for everyone. This holistic guideline has helped the brand reach among top cosmetic brands globally, and in the lip care segment, it enjoys the number one position. Trust us, NIVEA is definitely on the list of most of the top beauty bloggers in India!
Features of the brand:
The brand has approximately 130 years of experience in the industry and caters to various skin and hair care problems
Products are dermatologically tested and soft and gentle on the skin.
Guaranteed 24-hour moisturization, and dermatologically approved for all types of skin
One of the first brands in India to research and test out mass-produced, environment-friendly skin care
Honest and transparent policies, projects, and initiatives
7. Garnier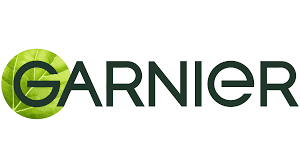 Garnier is one of the leading global cosmetics brands that is now run and managed by the renowned French cosmetics company L'Oréal. The brand is known for manufacturing world-class hair and skin care products that are made using natural plant ingredients. Garnier is one of those few brands that can be trusted for maintaining gold standards when it comes to the quality of products.
For over 100 years, Garnier has been leading the way in personal care. A pioneer of natural-based solutions paired with cutting-edge technology and research advances, they offer a variety of products to cater to varied consumers across the globe – from skincare to haircare and more. But what really sets them apart? Their commitment towards sustainable sourcing helps protect our planet's resources.
Features of the brand:
Believes in using natural ingredients that are ethically sourced and environmentally friendly
Involved in reducing their carbon footprint by utilising recycled materials in their packaging
Introduced several breakthrough products, such as the first-ever plant-based hair lotion called La Lotion Garnier
Garnier's products are known for their high-quality ingredients, advanced formulations, and effective results
8. Insight

Insight is an Indian cosmetics brand that is known to impart innovative based high-quality through all its beauty and skin care products. Today, it is associated with more than 12,000 retailers across India.
Further, to cater to online customers of the country, it is also available on all the leading e-commerce channels with its amazing products like – Insight Foundation, Insight Make-Up Essentials, and many more. All products from this brand come complying with FDA norms and are certified ISO 9001:2015 for quality.
Features of the brand:
Their products are alcohol-free, paraben-free, dye-free, sulfate-free, & odour-free
100 per cent vegan products which are also waterproof
The products are cruelty-free, FDA-approved and dermatologically tested
All their products are designed to match all skin tones and shades
9. SUGAR Cosmetics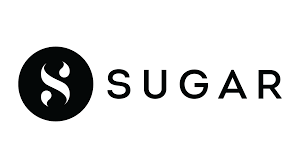 Sugar Cosmetics is an Indian brand that was founded in the year 2015 and has garnered popularity in a very short span of time. It is a Vellvette Lifestyle Private Limited unit and operates as an online cosmetic store, providing lip colour, nail paints, makeup, perfumes, and many more beauty products & accessories.
Currently, it not only serves in India but has also made its presence felt across the globe. It has happened as this Indian cosmetic brand has developed its indigenous groundbreaking formulas for developing long-lasting beauty products compatible with skins of all types.
As mentioned above, it is a relatively new cosmetics brand in the Indian space, so to allure new and old buyers alike, time and again, it comes with many numerous attractive offers and discounts for online buyers. Some of the offers available on Sugar Cosmetics include up to 60% off on beauty essentials. So, hurry up and grab this opportunity before it ends.
Features of the brand:
Sugar's products are waterproof and long-lasting
They offer rare and quirky shades for all your glam needs
All-inclusive brand that offers products for the lips, eyes, face, nails and skin
Diversity-friendly and inclusive in terms of the shades and prices
10. MyGlamm

MyGlamm is a Mumbai-based Indian cosmetics and personal care brand that was founded in 2015. It might interest you that this is the first Indian unicorn startup in the beauty and personal care business. Along with delivering high-end luxurious yet affordable cosmetic products that it launches collaborating with famous Indian designer Manish Malhotra, it also has 20,000 offline stores and salons across 70 cities in India.
This Indian brand has one focused goal – 'make looking glamorous effortless! To fulfil this, it has collaborated with many renowned European natural beauty companies, global beauty experts, and makeup artists to bring about exciting innovations in the makeup diaspora.
Knowing this must have been enlightening for you! Henceforth, getting your hands on this brand's products will make you feel overwhelmed, isn't it? I don't know whether you are aware or not, that many times, various lucrative MyGlamm offers are available for its online buyers, allowing them to save some bucks! You also can grab this opportunity.
Features of the brand:
The brand offers PETA-approved, cruelty-free, and vegan beauty products
They are lightweight on your skin, long-lasting, and blend easily for smooth and even coverage
Made using paraben & silicone-free ingredients
Has shades and bundles of make-up for all skin tones
11. Sery

SÉRY is a cosmetics brand that was launched in 2020, catering to the needs of millennials who are always on the go. With a mission to offer pure and flawless products that resonate with the modern woman's requirements, SÉRY has emerged as a popular choice for women who value quality, convenience, and style. The brand's unique appeal lies in its innovative approach to makeup products designed for use on the go.
SÉRY's product line comprises makeup items that are concise and streamlined. From bold lip shades, and smoky eye pallets to soft pink cheeks, SÉRY offers a wide range of products that complement different fashion trends and occasions. Whether you are getting glam at home, feeling confident at work, or making heads turn with your date night look, SÉRY has got you covered.
Features of the brand:
Razor-sharp focus on product quality and convenience
SÉRY empowers women to be trendsetters and embrace their true selves
Variety in shades, styles and colours for professional and glam looks
The products blend easily and are waterproof
12. Mystiq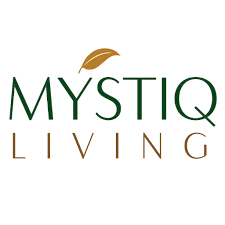 Mystiq Living is yet another Indian brand that has made it to this list. It was formed in the year 2019, and this brand emphasises the philosophy rooted in nourishment rather than going all cosmetic.
All its products, be it skincare or hair care, everything is made using the science of Indian Ayurveda to impart therapeutic properties, enabling internal nourishment of your skin and hair. It has 100 per cent plant-based products, making it affordable and, at the same time, very effective as well. The uniqueness of its products and the substantial value that these products carry has helped this brand become a national favourite in just three years.
Features of the brand:
Ideal for all skin types, from standard to oily and so on
Immaculate daily treatment for face, skin, and hair.
Devoid of any chemicals and artificial colour and fragrance
Dermatologically tested and soft on skin
13. NMantra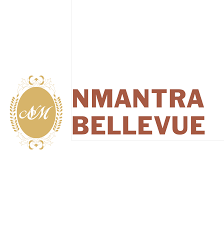 NMantra Bellevue is an Indian health and beauty brand founded by Dr Neelima to pursue her journey as an entrepreneur in the year 2011. Emphasising all-natural and organic products at the epicentre, this brand formulates and develops products for people of all age groups.
The lack of all organic products in the Indian market, which are very effective in delivering long-term skin solutions, lead to the formation of NMantra. This brand aims to fill the void and develop & deliver all-natural organic beauty products devoid of any side effects. Since its humble beginning, today it has grown in leaps and bounds and is now a well-recognized beauty and health brand that needs no introduction in the country.
Features of the brand:
Products repair dry and damaged skin
Does not contain any harmful petroleum, parabens, or toxic chemicals
Suitable for sensitive skin as well
Maximum product shelf life is 12 months from the date of manufacturing
14. Plum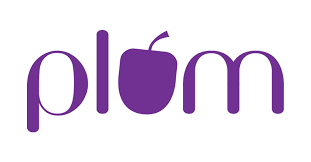 Plum is revolutionising India's beauty industry with its 100% vegan, cruelty-free products made from natural and active ingredients. Their commitment to sustainability has created an innovative line of makeup, skincare, haircare and body care that not only pampers the skin but also delivers long-term results.
The brand prides itself on creating cleansers and beauty products free from harsh chemicals like parabens, phthalates, and sulfates – suitable for every skin type. The brand fosters sustainability through its recycling program as well as reducing its carbon footprint with eco-friendly packaging solutions for all of its products.
Features of the brand:
Plum has a wide range of products to cater to all your beauty needs
Emphasis on "good science" that pairs natural ingredients with science-backed activities.
Products provide long-term benefits to the skin and hair.
Cruelty-free and ethical
15. Colorbar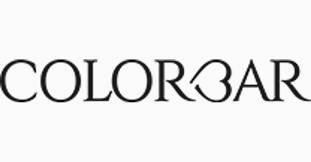 Colorbar is renowned as a cosmetics brand that embraces everyone's unique beauty. They offer top-quality products and services, striving to break free from oppressive social standards of attractiveness by celebrating diversity in all its forms. Their empowering message asserts that your look can be beautiful no matter who you are or where you come from.
Their cruelty-free product range aims to empower customers to express themselves and show off their unique style and personality. What sets Colorbar apart is its commitment to innovation and constant pushing of the boundaries of the beauty industry. With the largest colour portfolio in the market, Colorbar has the right shade and range of products for every skin tone and type.
Features of the brand:
Dedicated to diversity and gender-neutrality
Has over 100 exclusive stores and 1200 multi-brand outlets worldwide
Is recognised as the 3rd largest cosmetics brand in India
Proud holders of two Guinness World Records
Here, the list of the best cosmetics brands in India comes to an end, but not our article. Going forward, we going to discuss the cosmetics buying guide, which is yet another component that needs thorough discussion from the buyer's perspective. The right knowledge in this regard is a must, so we can't leave this untouched.
Cosmetics Buying Guide: How to Choose the Skincare Products Best Suited for Your Skin?
You are advised to follow the steps below to get your hands on the best-suited cosmetics products for yourself.
According to dermatologists, skin type is the most important factor in determining what skincare products will work best for you. In reality, there are no bad products necessarily, but sometimes people with different skin types use the wrong product for their type of skin. So, it's recommended to do the skin test and find the compatibility for the skin care products.
The constituents or ingredients are the deciding factors in evaluating a beauty product's value. The information about the same is always made available on the product packaging or in the website's ingredients section. You can also check your skin type, and based on that, you can evaluate the cosmetics ingredients that are best suited to your skin. Ensure the product you are buying does not contain substances that have previously given you skin allergies or irritation. This will enable you to search for the ideal cosmetic item based on your requirements and skin issues.
A patch test is a smart practice in your process of finding the most suitable cosmetics and their ingredients. It also helps in the elimination of products and brands that are not suitable for your skin type. Basically, a patch test can help determine if certain products or ingredients will cause allergic reactions, irritate your skin, or clog your pores. Testing all your ingredients before committing to them takes a little time at first, but it can save you a lot of money and anguish in the end.
Check Online Reviews/Testimonials
This is one of the best practices if you are willing to buy cosmetics products online. It is a well-established fact that nothing can reveal the suitability of a product more than the opinions of the buyers who have used it themselves. When you want to purchase a beauty product, make sure you check the review section and determine what the majority has to say about it. If there are more negative reviews, you should refrain from buying that product, whereas if the reviews are positive, then it is worth giving it a try. Further, many online consumers often share if that particular cosmetic product is suited for their skin type or not. So, you could also check what the customer with the same skin type as yours is saying about the product.
Conclusion
A good cosmetic product will enhance your overall personality and appearance and will also boost your self-esteem. Hence, it's you who needs to analyse its ingredients and then purchase the right product accordingly. The above list has been made by keeping all the aspects like – brand value, efficacy, ingredients, and price ranges. You can look at it as a guide, thoroughly assess, and buy the cosmetics based on your need. Though the list is comprehensive, and we have tried to cover all major cosmetics brands in India, if anything is missing, please let us know through the comments section.
FAQs:
1. Which is the No 1 cosmetics brand in India?
Regarding popularity and quality, Lakme is India's most popular cosmetics brand, followed by Maybelline and Neutrogena.
2. How do you know if a product is good for your face?
You must do the patch test to analyse this. This process will help you find whether you are allergic to that face wash's ingredients.
3. Which country is the leading manufacturer of cosmetics products?
France tops the list in this regard, as it is home to many renowned global brands.
4. Which cosmetic is best for skin care?
You can find many good cosmetics for your skin; however, as per my evaluation, for Indian skin, Lakme, L'oreal, and Myglamm are some of the bests in this reference.
5. What are some basic methods of skin care?
Double cleansing of the skin. For a healthy and glowing face, you must wash your face not once but twice.
Use skin or beauty products that are suitable for your skin type.
Use face exfoliation to wash it gently.
Use good sunscreen lotion whenever going outside.