For those suffering from or prone to body acne, choosing the right soap is as crucial as choosing the right face wash. Why? Because we use soap every day, and many of them can actually reduce acne & pimples (which is important for those with body-acne).
While medicated soaps containing AHA/BHAs, salicylic acid, benzoyl peroxide, sodium sulfacetamide, zinc, or tea tree oil are great for those with oily skin type as they help clear clogged pores, blackheads, and destroy problem-causing bacteria, gentle soaps containing some moisturizing ingredients would be a better choice for dry acne-prone skin. On the other hand, sensitive-skin types should go for soaps containing natural acne-clearing ingredients and as few anti-acne ingredients as possible to avoid irritation.
Considering all these fundamentals and performing extensive research on all the soaps available for acne and pimples in the Indian market, we have come up with our list of the 15 best soaps for acne and pimples.
How We Selected Our Top Picks?
Finding genuine brands that produce effective results was a mammoth task. So, for this arduous task we analyzed reviews from various e-commerce and online beauty platforms and shortlisted 30 brands that produce the best acne soap bar. Out of these 30 we sorted 15 brands on the basis of their composition. While choosing the top 15 soaps for acne and pimples, we looked for active ingredients like salicylic acid, AHA (Alpha Hydroxy Acids), benzoyl peroxide, tea tree oil, etc.
These substances are known to unclog pores, reduce inflammation and prevent build up, thereby keeping acne at bay. Finally, we considered the affordability and accessibility of these brands so that you can get buttery smooth skin without breaking the bank. Though you may experiment with any of the products mentioned in this list, we would still recommend you identify your skin type and type of acne before making any investment.
Our Top Picks:
| | |
| --- | --- |
| Best Overall | Himalaya |
| Best Budget | Medimix |
| Best All Skins | SebaMed |
| Best Selling | Pears |
15 Best Soaps For Pimple & Acne
Here are some non-comedogenic soaps that you can try and get baby smooth skin in just a few months.
1. Richfeel Naturals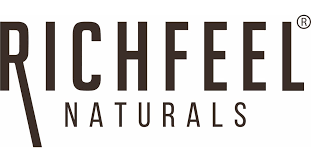 A highly popular brand that was started by some of the leading Indian trichologists, Richfeel Naturals, has been catering to the hair and skin care needs of many Indians since 1986. The brand is proudly an all-natural, cruelty free and vegan brand. The anti-acne soaps by Richfeel are safe for use on both body as well as face. Just apply the soap over wet skin and pat dry with a towel. We believe that the luxurious natural ingredients within the soap will leave you with smooth and blemish-free skin.
Ingredients to Expect: Calendula, Titanium Dioxide
Features: 
Calendula within the soap fight against acne prone skin and is best for dry and sensitive skin.
Leaves a visible radiance and bright look after use.
It nurtures your skin back to health.
The active ingredients within the soap prevent photoaging caused due to sun exposure.
The soaps are 100% vegetarian and formulated by leading beauty physicians.
2. SebaMed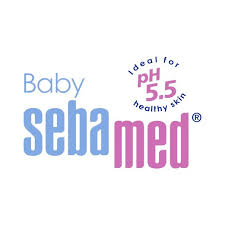 A German based global skin care brand which is best known among consumers for providing a range of products that have a pH of 5.5. Unlike other brands, SebaMed understands the distress that products with high pH can cause to the skin. Hence, it brings cleansing bars, cream, shower gels, lotion and a plethora of skin care products that are gentle on the skin. The acne-fighting soap bars by SebaMed are created to fight against blackheads and whiteheads. In addition to fighting acne causing bacteria, the soap also hydrates and moisturizes the skin.
Ingredients to Expect: Vitamin E, Lecithin, Vital Amino Acids
Features: 
The soap bars are clinically tested and developed under the supervision of highly skilled dermatologist.
Free from parabens, paraffin, propylene glycol etc.
It nurtures your skin back to health.
Great for cleansing mild pores over skin.
The active ingredients fight against free radicals and prevent ageing.
3. Pears

A Hindustan Unilever product, Pears has gotten a place for itself as the most trusted and reliable brand in the Indian market. The soap has a mild fragrance and is dermatologically tested which ensures the credibility of this product. If you are looking for an acne fighting soap that mildly lathers, then this is the brand for you. Enriched with moisture locking ingredients, the soap shields the skin against germs while clearing the skin from acne. You will find three different lightly fragrant variations of soaps under this brand, that are equally effective.
Ingredients to Expect: Glycerin, Natual Oils, polyethylene glycol
Features: 
It helps in keeping dryness at bay.
It is great for people with mild acne issues.
Improves skin condition as it has
The soap bars can be used regularly on the face as well as body.
It is gentle on the skin and has PEG which is a great cleansing agent.
4. Medimix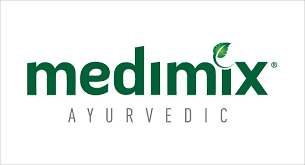 Medimix is a purely herbal and ayurvedic skin and hair care brand that started its humble beginning by using viprathi oil to cure skin-related issues. Today, the brand offers an array of skin care products ranging from face wash to intimate hygiene to bathing bar and more. Currently, the brand offers 4 different variants under its soap line. Each bathing bar has acne fighting natural ingredients along with substances that impart moisturizing, brightening, and other texture improving qualities. Medimix soaps have also shown great results against serious skin issues like allergic dermatitis and scabies.
Ingredients to Expect: Turmeric, Argan Oil, Sandalwood, Neem, Natural Glycerin, Eladi Oil
Features: 
Expect a blend of potent herbs for effective acne control.
Ingredients like neem help heal existing blemishes.
The soaps also offer a burst of freshness with every use.
A reliable brand that has been loved by generations for its natural approach.
It helps in keeping skin firm and toned.
5. Himalaya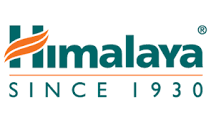 Backed by scientific research products at Himalaya are composed of 100% natural ingredients. With the help of traditional Indian Ayurvedic science, the company has been providing health and wellness products for the overall wellbeing of all individuals. The store has a plethora of skincare products for people of all ages. Their soaps are created with naturally occurring substances that control the bacteria on the surface of our skin and reduce sebum production, thereby alleviating acne conditions.
Ingredients to Expect: Neem, Turmeric, Sandalwood, Kanaka Taila Oil
Features: 
Neem's antibacterial properties wage war on acne.
Turmeric helps reduce inflammation and redness.
The bathing bars keep excess oil in check.
Its soaps are infused with natural ingredients for balanced care.
The soaps are delicate on skin, tough on acne.
6. Chandrika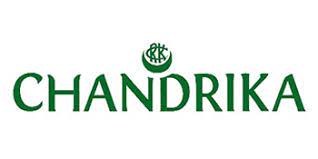 A legacy that has been running for the last 80 years, Chandrika is created with some of the best natural elements that soothe both the body and the mind. Found by Ayurvedic physician Sri Kesavan Vaidyar, the brand aims to bring together herbal elements that can cure any skin concern. If you use this brand's soap, you are sure to get a natural therapeutic experience. The acne fighting soaps by Chandrika have some of the best acne fighting and antioxidant agents that would leave smooth skin without causing any irritation.
Ingredients to Expect: Sandalwood, Coconut Oil, Patchouli Oil, Neem, Tulsi
Features: 
Sandalwood extract lends a healing touch, thereby reducing inflammation.
The coconut oil in the soaps nourishes and hydrates skin.
All soaps at Chandrika are free from harsh chemicals and additives.
A brand trusted for its long-standing heritage.
It balances skin's health inside out.
7. Soulflower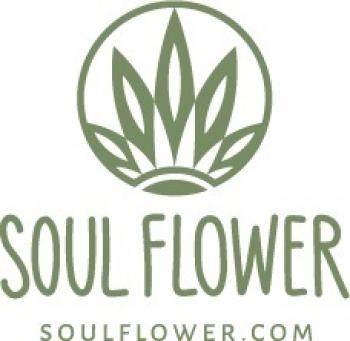 Soulflower is a completely cruelty free brand that aims at selecting the best components from nature and captivating their essence into products that would best suit all Indian skin. At its core, the company believes in providing the best organic-based solutions for all hair and skin concerns. The company has also been certified by Ecocert Cosmos and manufactures one of the best acne soaps in India. As its responsibility towards the planet, Soulflower is developing soaps that are free from preservatives and resources sustainably.
Ingredients to Expect: Aloe vera, Lemongrass, Tea tree,
Features: 
The products are SLS free and are made by traditional techniques.
The active ingredients draw out impurities and leave a clearer complexion.
All the soaps are vegan and approved by FDA.
The soaps will give you an aromatic bathing experience.
The company harnesses the power of nature's goodness to develop its products.
8. Khadi Natural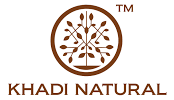 Gentle, made in India, soaps that fade acne scars and blemishes, control oil production, and deep cleanse. Khadi Natural creates authentic all natural products that invigorate the skin with radiance and inner glow. The herbal soaps by the brand are ISO, WHO, GMP certified which makes them a reliable option. One of the best parts about Khadi soaps is that they don't make your skin dry. The soaps are alcohol, paraben and silicone free which makes them a perfect option for those with highly damaged skin.
Ingredients to Expect: Chandan, Tulsi, Tea Tree
Features: 
Expect a blend of herbs that creates a harmonious formula.
The soaps actively fight off acne-causing elements.
Ingredients like neem give antibacterial properties and help fade scars.
The formula is sulfate free hence acts as a gentle cleansing without harsh sulfates.
The brand embraces sustainability with every use.
9. Getrid

A great over the counter soap for treating acne, Getrid is a great pocket-friendly option for every household. What attracted us the most about this brand is its minimalist approach to developing its products. With just a few ingredients Getrid has created acne fighting soaps that are free from any harmful chemically synthesized elements. This non-comedogenic soap is available on various e-commerce platforms. Though the soap is extremely effective, it may cause some dryness. Always follow this soap with a good moisture locking lotion.
Ingredients to Expect: Salicylic acid, Aloe vera, Jojoba Oil, Precipitated sulfur
Features: 
It has a simple formulation that is developed for targeted action.
The soaps have salicylic acid and sulfur which are great exfoliators.
The soaps are great for people with mild acne issues.
It is safe to use both on the body as well as face.
It is an affordable solution for all budgets.
10. The Derma Co

The Derma Co is a popular skincare brand that has products for skin concerns ranging from acne marks, pigmentation, dull skin, open pores, dry or dull skin. Along with soaps the brand also has a wide range of anti-acne face serums that absorb quickly into the skin and leaves a blemish free skin. The Derma Co offers soap bars with some of the most trending and effective acne fighting ingredients. All products by The Derma Co are dermatologically tested and are safe to use on a regular basis.
Ingredients to Expect: Salicylic acid, Charcoal, Tea Tree oil
Features: 
You can order this product online from any beauty platform without a prescription.
Clinically designed formula that provides visible results.
Works great on restoring skin's health while fighting acne.
The soaps repair skin barriers and retain moisture within the skin.
It significantly reduces oil production, thereby preventing blackheads, acne and enlarged pores.
11. Alite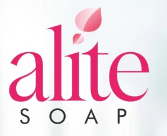 Another extremely affordable option on our list, Alite, is an effective antibacterial soap brand that has soothing and healing powers. The soaps cleanse and provide glowing glass skin. With Alite's regular use, you will be able to get rid of dead skin cells, oil and surface dirt. Use it on wet skin regularly and remain germ-free all day. Its deep cleansing effect will reduce sebum production on your skin and prevent any pustule formation. You can also buy this brand from any online platform and use beauty coupons available on our website to bag great discounts on your purchase.
Ingredients to Expect: Tea Tree Oil, Allantoin, Vitamin E
Features: 
It prevents plugging of pores and kills microbes.
Allantoin within the soap keeps skin hydrated without greasiness.
The vitamins nourish skin for a radiant glow.
Soaps target signs of aging alongside acne.
Expect a symphony of botanicals that is gentle on your skin.
12. E-Acne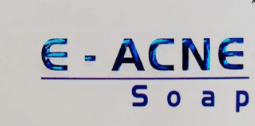 Available at any online and offline medical store, E-Acne is a medicated over the counter acne fight soap that prevents the formation of acne and is extremely effective on oily skin. It caters to the skin care needs of acne prone skin with care and precision. The brand, however, may be safe for use to certain age groups only. We advise you to read the label carefully before its application. You can get the products from this brand at discounted prices at Apollo Pharmacy by using online promo codes for additional savings.
Ingredients to Expect: Palm & Coconut Oil, Aloe vera extract, Salicylic acid, Triclosan
Features: 
It is best to inhibit bacterial attacks on skin.
It can be a good preventive solution as it has Triclosan which is antibacterial in nature.
The soap offers a deep and clarifying effect.
It is easily accessible to all.
A proven time-saving solution for busy lives.
13. Fix Derma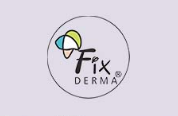 In just a decade of its establishment, Fix Derma rose to fame as one of India's number one cosmeceutical brands. The company was recognized for its effective personal care solution at Vogue's 2022 Beauty Festival. Fix Derma launched its soap bar to help people with acne prone skin. Along with antibacterial agents, the soaps also have elements that reduce blemishes and scars. The antioxidants within the soaps help to revive skin and give it a youthful glow. We love the fact that Fix Derma has formulated its acne fighting soap bars to suit the natural pH of the skin.
Ingredients to Expect: Salicylic Acid, Vitamin E, Triclosan, Glycerin, Tea Tree Oil
Features: 
The soaps are formed by scientifically backed ingredients.
It can be used twice regularly for better results.
An excellent anti-inflammatory soap.
A reliable brand for moderate to mild acne.
The soaps are paraben free and dermatologically tested.
14. D'Acne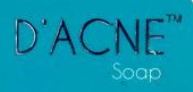 Glenmark's D'Acne is known for manufacturing acne specific products such as anti-acne gel, face wash and soaps. Their soaps in particular are popular for reducing keratinization and sebum secretion. Along with anti-acne agents, the soap also contains moisturizing elements that nourish the skin. It has proven effective against mild, moderate as well as severe body acne. The product, however, may cause some dryness and would require a doctor's guidance before use. Users with sensitive skin must consult a dermatologist before using this product as it has white soft and liquid paraffin that may not be suitable for all skin types.
Ingredients to Expect: Aloe Extract, Allantoin, Di-Sodium Edetate
Features: 
The soaps are clinically tested and manufactured by a reputable pharma company.
It evens out skin tone and texture.
The soaps boost skin's resilience against breakouts.
Creates a pampering cleansing experience.
It helps in preventing formation of new acne.
15. ACNOFF

A brand that produces non-comedogenic soap bars for excessively oily skin. You can apply ACNOFF soap bar on both the face and body. People using this brand will observe a significant change in the texture of their skin and will also save their skin against photoaging. The brand has a formulation that provides a holistic approach to acne control and heals the skin making it look brighter and healthier.
Ingredients to Expect: Allantoin, Australian Tea Tree Oil, Vitamin E, Titanium Dioxide
Features: 
The soaps have scientifically formulated blend for dual benefits.
It prevents scarring and gives a clean appearance to the skin.
You will experience reduced redness and irritation after a few applications.
Helps in controlling abrupt breakouts.
It is a great product for restoring normal health of the skin.
What Is Body Acne?
If you have small bumps on your back, chest, shoulder and other parts of the body then you may have body acne, also known as "bacne". It is a common skin condition characterized among many Indians by the appearance of pimples, blackheads, and whiteheads. This may happen when hair follicles become clogged with oil, dead skin cells, and bacteria, leading to inflammation and the formation of acne lesions. Many factors can lead to bacne such as hormonal fluctuations, excess oil production, tight-fitting clothing, and sweat.
Most body acnes are cured by topical treatments such as gentle salicylic acid cleaners, use of benzoyl peroxide soap bars, etc. These are the most affordable acne treatments in the market. However, if your body doesn't show any signs of improvement within 8-weeks, then we suggest you visit a dermatologist to get the apt treatment.
How Does Anti-Acne Soap Work? 
Anti-acne soaps are formulated to address the underlying causes of acne by providing a targeted cleansing approach. These soaps typically contain active ingredients like salicylic acid, benzoyl peroxide, or sulfur, which help to exfoliate the skin, unclog pores, and control the growth of acne-causing bacteria. Salicylic acid gently exfoliates the skin, removing dead cells and preventing pore blockages, while benzoyl peroxide targets bacteria and reduces inflammation.
Sulfur has antibacterial and keratolytic properties that aid in removing excess oil and promoting healthy skin turnover. When using anti-acne soap, it's important to follow the instructions provided and to introduce it gradually into your skincare routine to prevent over-drying or irritation. Regular use, combined with other acne-fighting products, can help improve the overall appearance of acne-prone skin.
Frequently Asked Questions
1. Can I use anti-acne soaps every day? 
Most of the commercial anti acne soaps are designed for daily use, but be sure to read the label for specific instructions.
2. Will these soaps work for sensitive skin? 
Many of the brands featured in this blog work really well for sensitive skin, but it's always a good idea to do a patch test before full use. We recommend SebaMed for those trying their first anti acne soap.
3. Can I use anti-acne soap alongside my existing skincare routine? 
To incorporate these soaps into your regular routine you must ensure that the products you use besides the soap complement each other.
4. How long will it take to see the results? 
Results can vary, but many users notice improvements within a few weeks of consistent use.
5. Are these soap brands suitable for all ages? 
Most of these brands offer variations suitable for various age groups. Check the packaging for age recommendations.
Final Verdict
Choosing the right soap when you have acne or pimples is crucial as it's the first line of defense (and offense). While mild soaps that clean thoroughly and nourish skin would be ideal for most sufferers, those with acne-body should consider buying body-based medicated soaps containing anti-acne ingredients. But if you have acne just on your face, we advise you to buy the right face wash rather than a medicated face soap. And lastly, no matter what soap you use, always apply a suitable moisturizer and sunscreen post-bathing.
Reviewed by
DR. B LAKSHMI DIVYA
Registration Number: 74576
MBBS, MD – Dermatology, MBBS, MD – Dermatology, Venereology & Leprosy