Are you a beauty enthusiast and willing to explore a career in the world of blogging? Well, you are in the right place. We have compiled the list of best beauty bloggers in 2023 to follow for everyday needs.
No matter how beautiful you are or how much makeup you wear, your searches for beauty trends will never end. You surf the internet for the latest cosmetic products, discuss with friends; still, you may miss top-quality brands that suit your skin tone. Do not worry! We are here to help you out. The beauty bloggers are just a click away. They have come up with the latest fashion blogs, DIY methods, podcasts, video tutorials to reach the potential audience and make lives better.
Adding up, to make things easy for you, we have done hours of research, and provided the information on the most popular influencers to follow. Let's get started!
Anshita Juneja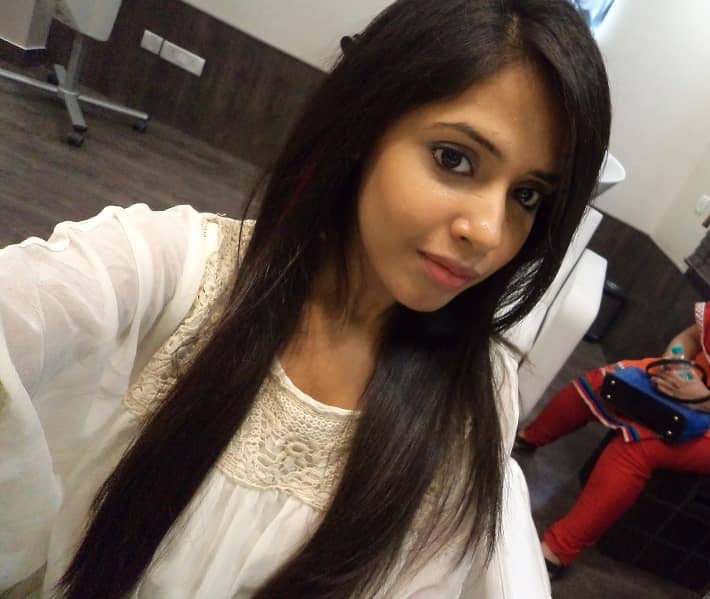 Anshita Juneja, Founder, Editor-in-Chief for the popular beauty blog Vanity No Apologies. She has come a long way holding a Master's Degree in the Marketing field. Earlier, she pursued B.A. in Business Economics from the University of Delhi. Since her graduation, she has had a passion for beauty and started Vanity No Apologies with beauticians. Besides working as an Editor, she is a big fan of sitcoms and movies.
The Vanity No Apologies serves as a reference for the global audience who wish to start beauty blogs, makeup tutorials, DIY ideas, etc. It has got 1,60,000 monthly organic visitors, so you understand the popularity. On top of that, you will find the different categories like health and wellness, and bridal collections.
Area of Expertise: Skincare and Face Beauty
Bhumika Thakkar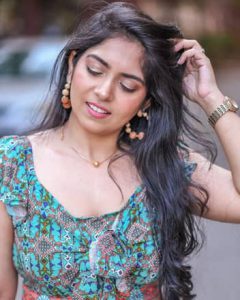 India's beauty industry is growing at a fast pace. The number of beauty products sold has increased more than 400% in the last two years. So you can understand the demand for cosmetics in India. Hence, there is an urge for beauty bloggers too. If you want to look young and stylish, you must follow Bhumika Thakkar. She has been blogging for 7 years now and has a huge fan base on Instagram with 304K followers.
Bhumika is a 29-year-old lady based out of Mumbai. She is a Chartered Accountant, Company Secretary, and a Certified Financial Manager by education and a Beauty, Fashion and Lifestyle Blogger by passion. In the New Love Makeup blog, she explores skincare, makeup, fashion, and more. To talk about her hobbies, She is a foodie and loves to explore new places and cuisines.
Area of Expertise: Bridal Collection, Fashion, Makeup, Skincare, and Travel
Megha Saraf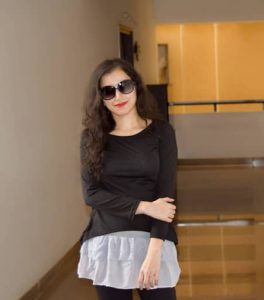 Megha Saraf, a 29-year makeup and beauty obsessive lady, is from Hyderabad, India. She pursued MBA in Marketing and Finance and was awarded a gold medal. Besides travelling and shopping, Megha loves animals and owns a dog, Jimmy.
In her blog, Makeup and Beauty Treasure, she talks more about makeup, beauty products, nail arts, gadgets, books, clothes, jewellery, and more. You will also get to know about the fashion tips to follow for every occasion. You should definitely follow the blog Makeup and Beauty Treasure if you are a beauty enthusiast.
When we asked her about becoming a beauty blogger, Megha says,
"Beauty has always been my passion. I used to buy loads of products, but there used to be only a few that worked on me. There were fewer blogs back in 2013, and that made me jump into the blogging bandwagon. I love sharing everything that I like and dislike so my readers can shop wisely."
While sharing a beauty tip, Megha says,
"Drink lots of water, and make sure you moisturise your skin very well."
Area of Expertise: Fashion, Makeup, and Nail Art
Shalini Srivastava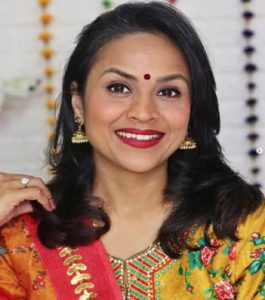 Shalini Srivastava is a well-known beauty blogger in India. She is from New Delhi and pursued a management graduate. She worked as a recruitment consultant for 7 years. Now she spends time with her daughter and blogs about beauty & makeup.
Shalini started the Be Beautilicious blog in Jan 2011, where she shares tips and ideas on makeup, nail polish, and beauty for like-minded people. Although she is not a makeup artist, she puts her heart and soul into providing valuable information to users. In a span of 5-years, Be Beautilicious has grown leaps, bounds and has carved a niche in the blogging world.
Area of Expertise: Makeup, Beauty, DIY, and Fashion
Barbie Ritzman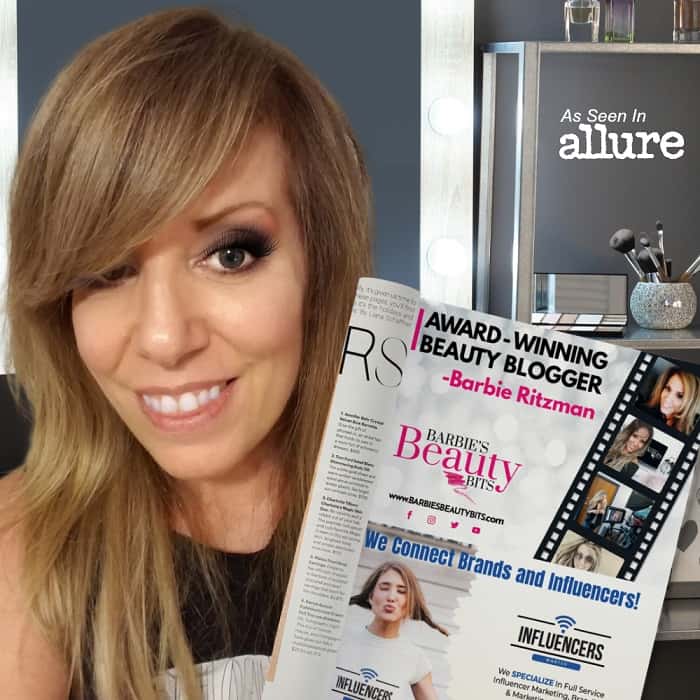 A woman with beauty and a brain title perfectly suits Ms. Barbie Ritzman. She always loved beauty, especially skincare! Obsessed with wanting to know how to achieve the Hollywood beauty glam at home. She started exploring the diversity of skincare options and other aesthetics you can do in the comfort of your own home. That's how she began Barbie Beauty Bits. In the blog, she provides detailed information about beauty tips, the latest skincare trends, popular brands, and exclusive deals as well.
Ms. Barbie Ritzman is a well-known DIY beauty guru as she comes up with new solutions to skin, face, and hair problems. She has 25+years of professional experience in the marketing industry. She helps anyone who wants to feel and look gorgeous without having to break the bank. You can also sign up for Barbie's Beauty Club, where you can get the latest Skincare tips in your inbox right away.
Area of Expertise: Beauty, Skincare, and Aesthetics
When we asked her about becoming a beauty blogger, she says,
"It started as a way to relieve stress from my day job as marketing director and my passion for beauty has enabled me to expand my writing outside of just my own beauty blog by being a ghostwriter."
Her go-to beauty products are
"Retin-A beauty products due to the presence of anti-aging ingredients to boost the appearance."
While sharing a beauty tip, she says,
"Start with thin products and then work your way with thicker ones. She also says to prioritize the active ingredients like using a hyaluronic serum before a moisturizer."
Mrinalini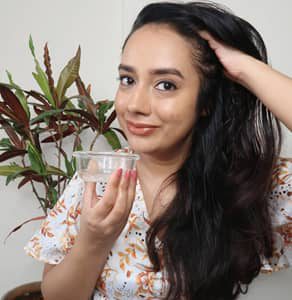 As a beauty enthusiast, you get to meet and learn from some of the best beauty bloggers in the industry. One of the popular Indian beauty bloggers is Mrinalini. She is an engineer by degree and a skincare & makeup lover by passion.
In her blog, Lipstick for Lunch, she recommends some of the best choices regarding beauty, skincare, and lifestyle products. You will surely enjoy reading her blog. For any queries and promotions, you can reach out to her via mail to sachan.mrinalini@gmail.com.
When we asked her about becoming a beauty blogger, Mrinalini says,
"I decided to become a beauty blogger in 2017 because I noticed a lack of unbiased and in-depth reviews of Indian beauty products on the internet. Being a beauty enthusiast, I thought I could share the reviews of the various makeup and skincare products that I had tried to fill this gap to some extent."
While sharing beauty tips, Mrinalini says,
"Understand your skin type and build a minimalist skincare routine. Instead of blindly following every beauty trend, invest wisely in a few products that meet your skin's needs. This approach is much better than bombarding your skin with 20 new products every month."
Area of Expertise: Beauty, Skincare, and Lifestyle
Khadija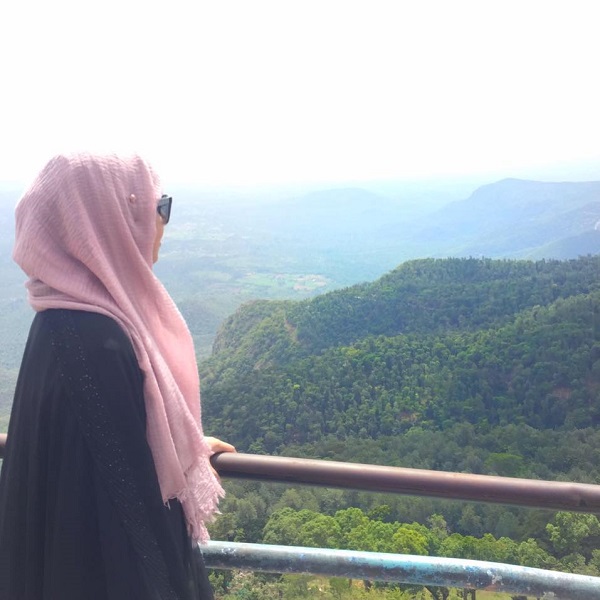 Khadija, a procaffinator and Biotechnology graduate, is a well-known beauty blogger in India. Her passion for makeup, accessories, bags, and other women-centric fashion, motivated her to start her blog – Khadija Beauty, in 2016. Today, along with being a blogger, she is also a practicing cosmetologist and is UK & International Certified for the same. Her areas of expertise are – skincare, haircare, acne, & makeup.
Further, she owns an aesthetic center – Khadija Beauty Esthetics in Bangalore and also gives regular online skin consultations. Amid all these, she still keeps putting forward her beauty reviews, fashion tips, and much more through her Khadija Beauty blog. Her reviews and tips are equally popular on Instagram as well, where she has 47000 followers. Also, an e-book 'Answer To Your Skin Issues' has been published by her which is available to buy online from her blog page.
Ritu Rajput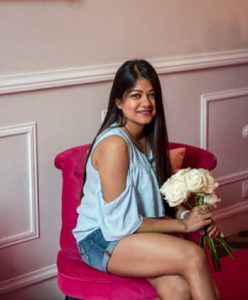 Ritu Rajput is an Indian beauty blogger with a decade of experience in the beauty and fashion industry. She currently lives in New Delhi, India. She started blogging in 2012 and turned out to be the popular choice for most women.
Ritu started her journey from being a nobody and now has prior experience working with leading national and international brands. She talks more about the salons and spas, fashion tips, girl gadgets, perfumes, sarees, and more in her blog, The Indian Beauty. If you want to have a conversation with Ritu regarding fashion tips, drop a mail to ritu@theindianbeauty.com. She will assist you in the best possible way.
Area of Expertise: Perfumes, Salon & Spas, Girl Gadgets, and Fashion
Ankita Srivastava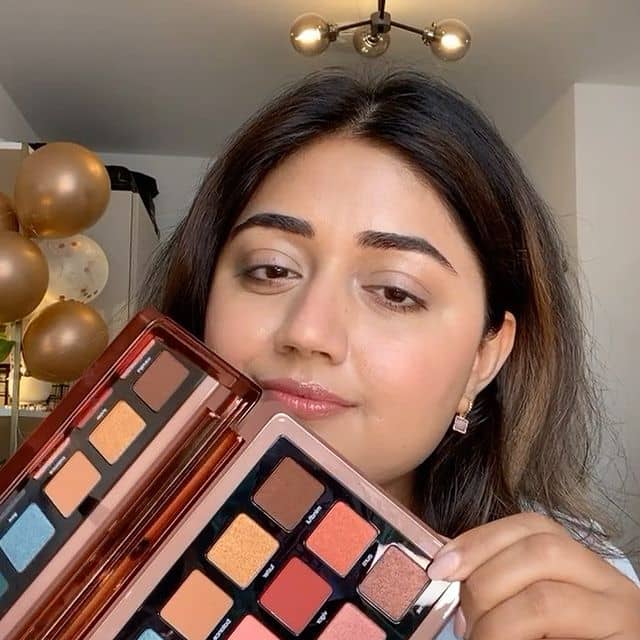 Have you ever come across a blog that keeps you awestruck? Well, you should probably know about the beauty enthusiast, Ankita Srivastava. She started Corallista Beauty Blog while pursuing a Bachelor's Degree in Bombay. Besides her passion for makeup and beauty, she is a pet-lover and loves to spend time with her buddy, Dora.
Although she started the Corallista blog as a hobby, after her graduation, she spent full-time in developing a one-stop solution for makeup lovers. You can switch to multiple categories like beauty, style, wellness, travel, food, and body positivity. You will also find reviews, tips, how-to guides, and video tutorials. To join the community, you can simply login using the Facebook or Gmail account credentials.
Area of Expertise: Beauty, Wellness, and Body Positivity
Final Thoughts
It's exciting to know that there is a 7% growth every year in the cosmetic industry worldwide. So, you can imagine the potential and grab opportunities to be successful. However, it is essential to follow the listed beauty professionals to understand the market size and keep updated with ever-changing trends. What is your opinion on beauty blogging? Do you follow any of the popular beauty bloggers? Did we miss any famous influencers? Write to us in the comments section given below.