Did you know that 8 out of every 10 women wear the wrong size bra? And, almost 80% of the women never find the kind of bra they have been looking for. Finding the right bra is not at all a piece of cake! But, once you find the perfect bra, you are sure to get that 'oh-so-gorgeous' look and feel no less than a starlet.
Wearing the correct bra not just gives the comfort you deserve but also elevates your overall look. So, next time you decide to shop for yourself, shift your focus from the beautiful earrings, fabulous jeans or stunning gown to that ideal bra you always wanted to own.
We have compiled a list of best brands in India from where you can easily find the ultimate piece of brassiere.
Our Top Picks: 
Best for Comfort

 

Zivame

 

Best Padded Bra

 

Jockey

 

Best Non-padded Bra

 

Enamor

 

Cost-Effective Bra

 

Daisy Dee

 
List of 13 top bra brands in India in 2023
Don't you agree that every woman must have at least one 'amazing' bra in her closet? Yes!! Afterall, bras are the most crucial apparel ever! So, put a fullstop to your bra hunt right now. Browse through the below list of awesome bra brands and pick the one that best suits you!
1. Jockey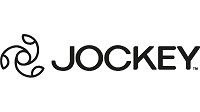 The list just cannot be complete without the renowned brand Jockey. The bras of the brand provide great support to your breasts. They are flexible, durable and fashionable. Be it a beginner, a young woman, a lactating woman or a 60-year-old lady, Jockey bras provide great support and are known to bring about a revolution in the industry.
Categories of bra available: Active bra, Everyday bra, T-shirt bra, Beginner bra, Sleep bra, Cross over bra, Plus size bra, Strapless bra, Nursing bra and Plus size bras.
You can shop Jockey bras at: Jockey.in, Myntra, Amazon, Paytm Mall, Flipkart, Shoppers Stop, Nykaa, Snapdeal and Zivame.
USP of Jockey: Medium impact sports bra with classy style and best yoga bra brand.
Starting Price: Rs. 399
Fabrics: Cotton, Microfiber, Nylon, Polyamide, Polyester, Synthetic
2. Enamor

Next on our list is Enamor which is India's premium innerwear brand for women. Founded in 2001, it partnered with Barabara of Paris during its launch. Ever since its inception, it has created a special place in the heart of Indian women with its exquisite designs. Rest assured, once you start wearing an Enamor bra, you are sure to feel free and lively. To avail an attractive yet comfy bra at an unbelievable price, you can use Enamor deals and discount codes.
Categories of bra available: Balconette bra, Nursing bra, Strapless bra, Pushup bra, Padded bra, Non-padded bra, Lace bra, Multiway bra, Wired bra and Wireless bra.
You can shop Enamor bras at: Enamor.co.in, Nykaa, Myntra, Ajio, Zivame, Amazon, Tata CLiq, Shopper Stop, Flipkart and Lifestyle stores
USP of Eamor: Only platform in India that provides multi-size fits
Starting Price: Rs. 480
Fabrics: Cotton, Elastane, Nylon, Polyamide, Polyester
3. Zivame

Started by Richa Kar, a BITS Pilani alumni, Zivame is an exotic lingerie brand in the country which caters to all the intimate needs of women. With the help of its exquisite and extraordinary bras, it has made a strong online and offline presence in the market. The company is also known in the market for providing crazy discounts and cashbacks on its products.
Categories of bra available: T-shirt bra, Sports bra, Minimiser bra, Backless bra, Strapless bra, Bralette, Maternity bra, Transparent bra, Stick-on bra, No sag bra and much more.
You can shop Zivame bras at: Zivame.com, Nykaa, Myntra, Ajio, Flipkart, Amazon, Paytm Mall and Limeroad.
USP of Zivame: The designs of the bras.
Staring Price: Rs. 267
Fabrics: Cotton Elastane, Nylon Elastane, Cotton, Polyamide, Polyester Cotton, Polyamide Spandex, etc.
4. Amante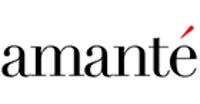 From floral prints to solid shades, from laced ones to shimmery ones, Amante is the one, if you are looking for some sensual bras for yourself! Designed using remarkable fabric and top styles, the bras and other innerwear products of the brand are simply incredible.
Categories of bra available: Push-up bra, Strapless bra, Sports bra, Padded bra, Plunge bra, Non-padded bra, Wired bra, Non-wired bra and Bralettes.
You can shop Amante bras at: amantelingerie.in, Myntra, Nykaa, Zivame, Amazon, Ajio, Shopper Stop, Paytm Mall and Tata CLiq.
USP of Amante: It is indeed the best bra brand for plus size.
Starting Price: Rs. 299
Fabrics: Cotton, Modal, Nylon, Synthetic, Elastane, Microfiber, Polyester
5. Dressberry

Dressing up or dressing down, DressBerry has got you covered! From underwire bras for everyday comfort to sexy bralettes and plunging necklines, this leading brand has a bra for every woman. With a wide variety of colors, styles, and super-smooth materials, you are sure to go for it without a second thought. Some of the top picks from our side include the lightly padded everyday bras and the t-shirt bras.
Categories of bra available: T-shirt bra, Lightly padded bra, Lightly padded t-shirt bra, Non-padded everyday bra, Workout bra, Lace bra, Underwired lightly padded bra, etc.
You can shop DressBerry bras at Myntra, Amazon, Xerve, Flipkart, etc.
USP of DressBerry: Strong protection to breast tissues for maximum comfort.
Starting Price: 137
Fabrics: Elastane, Cotton, Polyester, etc.
6. Triumph

If you are someone who is looking for high-end bras consisting of elegant designs and cuts, Triumph brand is the one you should rely on. Their adaptable and comfortable bras is what makes this bra brand so popular among Indian ladies. Moreover, it offers a wide range of bras for all shapes and sizes with amazing designs that are simply irresistible.
Categories of bra available: T-shirts, Minimizers, PushUp, Maternity, demi cups, Big cups, Sports, and Fashion Bras.
You can shop Triumph at Amazon, Myntra, Tatacliq, Flipkart, Nykaa, ShopperStop, eBay, and Ajio.
USP of Triumph: Amazing fit and stylish designs
Staring Price: Rs 599
Fabrics: Cotton, Elastane, Nylon, Polyamide, Polyester, Synthetic
7. Daisy Dee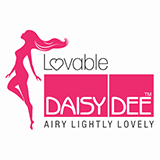 Daisy Dee brand is one popular brand among Indian ladies because of its mid-price range and comfortable fabric. The styles offered by this brand are remarkable in terms of coverage and fitting. So whether you want a bra for a saree or for a top, you'll always find these bras as your comfort partner.
Categories of bra available: T-shirt Non-padded bra, Women Full Coverage lightly padded bra, Maternity/nursing non-padded bra, and Sports Bra
You can shop Daisy Dee bras at: Amazon, Flipkart, Snapdeal, JioMart, IndiaMart,  and Cilory
USP of Daisy Dee: Cozy and Affordable
Staring Price: Rs 175
Fabrics: Cotton & Synthetic
8. Clovia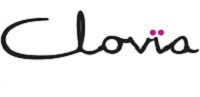 Let us first talk about the fastest growing lingerie brand of India – Clovia. With plenty of designs, shapes, colours and patterns, the brand has some of the most stunning bra collections you can ever find! The bras of Clovia are not just made using a comfortable and high-quality material but also have a unique style. You can also get huge discounts on Clovia bra sets by using exciting deals offered by the brand.
Categories of bra available: Cage bras, Front open bra, Strapless bra, Push-up bra, Sports bra, T-shirt bra, Tube bra, Full figure bra etc.
You can shop Clovia bras at: Clovia.com, Myntra, Ajio, Amazon, Nykaa Fashion, Flipkart and Shoppers Stop.
USP of Clovia: Combo packs, Nightwear, Intimate care and Celebs Favourites.
Starting Price: Rs. 179
Fabrics: Cotton, Elastane, Nylon, Polyamide, Polyester, Synthetic
9. H&M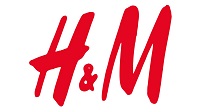 This popular clothing brand also has some luxurious intimate wear for all the beautiful women out there. If H&M is your favourite brand, then do check out its pretty bras that will make you feel bold and young from inside. They will no doubt enhance the glory of your dress and scale-up your overall look.
Categories of bra available: Balconette bra, Bandeau, Bralette, Non-wired, Padded bra, Push-up bra, Racer bra, Sports bra, Soft bra, T-shirt bra, Triangle bra, Under wired bra and Super Push-up bra.
You can shop H&M bras at: H&M.com and Myntra
USP of H&M: Its elegant design and quality
Starting Price: Rs. 699
Fabrics: Cotton, Elastane, Nylon, Microfiber, Polyamide, Polyester
Buy Now
10. Calvin Klein

Now comes the American fashion retailer which also specializes in women innerwear. Be it any occasion, any dress or any mood, you are sure to get the type of bra you want at Calvin Klein. Not just this, a woman in CK bras will also feel confident and flawless from within.
Categories of bra available: Bralette, Lightly lined bra, Push-up bra, Sports bra and Unlined bra.
You can shop CK bras at: CalvinKlein.com, NNNOW, Myntra, Ajio, Darveys, Elitify, Amazon and Flipkart.
USP of CK: Sports bra with ultimate comfort and grip.
Starting Price: Rs. 1349
Fabrics: Cotton, Modal, Nylon
Buy Now
11. Floret

Bust your comfort zone and try something new with Floret. These bras are unlike any you have ever tried before, as they offer an amazing level of comfort that is sure to leave you buzzing. Made from premium materials and designed with your comfort in mind, these bras are the perfect way to add a touch of sophistication and class to your everyday style.
The wireless bras by Floret are not only pocket-friendly, but the best in quality, and style. The bras come in a variety of sizes and styles to give you the support you need while looking fabulous. With a seamless, wire-free design, they are gentle on your skin and will let you enjoy your daily activities without any discomfort. This also eliminates the need for extra straps, and hooks, making it a great choice. So go ahead and shop till you drop with Floret. You won't regret it!
Categories of bra available: Wirefree lace bras, 3/4th coverage bras, Low coverage bras, t-shirt bras, Super support bras, Padded bras, Non-padded bras, etc.
You can shop DressBerry bras at Amazon, Myntra, Zivame, Nykaa, Flipkart, etc
Starting Price: 212
Fabrics: Cotton, Synthetic, etc.
12. FitKin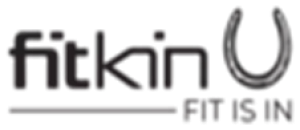 When it comes to women, it's tricky to find the right-sized bras for events and parties. If you're one of those women who desire to look beautiful yet comfortable, Fitkin is the right choice for you. Fitkin is a popular fitness clothing brand in India that offers an extensive collection of women's bras like cross back, zip-up, padded, etc., that support different body shapes and sizes. You can explore a wide range of colors and design patterns to look stunning on modern outfits and match your yoga, exercise, and workout needs.
Categories of bra available: zip-up, cross back, non-wired, multi-strap, workouts
You can shop Fitkin bras at: Myntra, Flipkart
USP of Fitkin: All bra types makes you look natural and comfortable
Starting Price: Rs 425
Fabrics: Nylon & Polyester
13. Shyaway

Shyaway is a leading Indian bra brand offering customized and superior quality bras for women. With a customer base of over 1 million, this brand offers cozy, innovative lingerie at quite affordable prices. Shyaway also has a great range of products including bras, panties, loungewear, sportswear, shapewear, legwear, and whatnot. Hence, if you are looking for premium bras at affordable prices, don't forget to check out Shyaway.
Categories of bra available: T-shirt, Push Up, Nursing, Sports, Minimizer, Strapless, Bralette, Cami, Beginners, Plus-Size, Hi-Support, and Stick on.
You can shop Shyaway at: Shyaway, Amazon, Myntra, Flipkart, Nykaa,  and Ajio.
USP of Shyaway: Specialization in Plus-Size lingerie
Starting Price: Rs 329
Fabrics: Nylon, Polyamide, Elastane
The Best Bra Brands – Rankings & Factors
We evaluated and ranked the best bra brands in India according to many factors, including user intent, experience ratings, integrity of reviews, and quality of material/fabrics. As per our findings, we found that Jockey was the best brand overall. It received high marks for its stylish bras that fit well and are made with quality materials. Other contenders included Enamor (ranked second) and Zivame (ranked third). While all three brands offer good value for money, Jockey's superior design and fit make it a worthy choice if you're looking for a versatile bra that will look great on both curvy women and plus-size ladies.
Below is the table and their overall score in percentage (%).
Top Bra Brands In India Rated
| | |
| --- | --- |
| Jockey | 86.25% |
| Enamor | 81.34% |
| Zivame | 56.1% |
| Amante | 79.34% |
| Dressberry | 77.8% |
| Triumph | 69.34% |
| Daisy Dee | 36.42% |
| Clovia | 35.08% |
| H&M | 33.94% |
| Calvin Klein | 44.82% |
| Floret | 25.53% |
| FitKin | 60% |
| Shyaway | 14.86% |
What type of bra to wear under what type of dress:
The most common mistake women make is wearing the wrong type of bra. It is very vital to opt for the right bra under the dress you plan to wear. And, if you always get confused as to which bra would go under which dress, then, we have got you covered! We have eased your problem and listed a few bra types and what will be the best outfit for each of them.
| | |
| --- | --- |
| Bra type | Dress Type |
| T-shirt bra | Under t-shirts and slim fit tops |
| Nude bra | Under white and light color dresses |
| Strapless bra | Under off-shoulder or shoulder-less tops and dresses |
| Plunge bra | Under deep neck tops and dresses |
| Sports bra | Under sportswear clothes |
| Silicon bra | Under deep back and low neck outfits |
For more detailed information, you can also refer to the different types of fashionable bras for women to support their body shape and skin tone.
How to buy the right bra size?
Perhaps the most crucial clothing of your wardrobe has to be the most perfect one! From randomly choosing between 32 A and 32 B between 32D and 34 A, you always mess it up. Although there is not much difference between 32 A and B, wearing the right fit will ultimately make you feel more pleasant and relaxed. So, how to choose the correct size? Follow the below steps.
Take a measuring tape and check the size of your rib cage. Round up the number to a nearby whole number. If the whole number is even, add four to it and if it is odd, add 5 to it. This is the band size of your bra.
Find out your bust size by placing the tape around your bust and round it up to a whole number.
Now know your cup size by using the formula (band size – bust size)
Your bra size will be your band size plus your cup size. For example: Your band size is 41 and your bust size is 38, then your cup size will be 3 (band size-bust size) and your bra size will be 38C (1=A, 2=B, 3=C, 4=D).
Conclusion:
Now that you have complete knowledge about the best high-end bra brands and how to pick the right bra, you really need to thank us! Start using the Ivrose coupons to get your favorite bra piece at an affordable cost.
We hope the above article helped you find the accurate bra for yourself. You can also comment down if you have any more queries around this top and we will make sure to help you out at the earliest.
FAQS
Which brand of bra is best for daily use?
Daisy Dee is the best bra brand for daily use.
What type of bra is most popular?
T-shirt bra, push up bras are some of the most popular types of bras.
Which bra is best to avoid sagging?
Support, Push up,  and Padded bras are the best to avoid sagging.
Is a padded bra harmful?
No. Padded bras are not at all harmful. In fact, they offer great support to your breasts.
Is a sports bra good for daily use?
Sports bras are not harmful unless you are breastfeeding, have sensitive or acne prone skin.
Can we wear a bra at night?
If you are comfortable wearing it at night, then there is no harm in wearing a bra at night.