Today's fashion statements have taken a 'U' turn. Handbags are not just used as a necessity but also a way to represent one's taste and style. The women of today can't think of stepping out of the house without a pretty-looking handbag stuffed with all the necessary items.
What is more, the challenge is to find the 'bagwati' that flawlessly completes your ensemble. Both design and quality of a handbag depending on the brand it belongs to. To get the ideal bag, you must prefer some extraordinary brand. In this article, we have collated the best handbag brands in India.
Last update was on: December 2, 2022 12:47 am
List of 10 Best Handbag Brands in India in 2022
Are you looking for the perfect bag to match your attire and get a classy look? You have come to the right place. Below is the list of top handbag brands in India from which you can select your chosen bag.
Baggit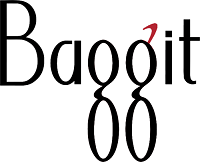 Here comes the go-to brand of bag lovers- Baggit! It is the company that revolutionised the country's fashion industry with its remarkable range of bags. The brand was started with the sole motive of providing world-class products to Indian customers at an affordable price. The company has been winning millions of hearts and tons of awards for its outstanding quality of bags and accessories.
To buy the stunning handbags of Baggit at an unbelievable price, you can check out the offers and coupons for Myntra. Myntra is no doubt is one-stop destination for all fashion-based products in India.
Price range: Rs. 400 to Rs. 3493
Check Price
Mango

Mango is a Spanish fashion brand that has entered the Indian market and created its own space in the industry. Besides its good clothes, the brand is also known for its stunning collection of bags. Once you start using the bags of Mango, then there's no going back. It is sure to become your favorite brand. The company currently has more than 2000 stores spread across 100+ countries.
Price range: Rs. 400 to Rs. 5590
Check Price
Wildcraft

The next on our list the Indian brand Wildcraft. You can blindly trust the brand, for it manufactures various types of handbags using superior quality materials. Be it a sling, a wallet, a mini pouch, or a laptop bag, and the company is one of the leading producers of bags in the country. It has hundreds of exclusive stores and over 4000 multi-branded stores in India and other countries.
Price range: Rs. 500 to Rs. 9000
Check Price
Tommy Hilfiger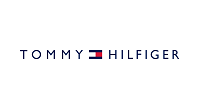 Launched in 1985, Tommy Hilfiger is one of the leading premium fashion and lifestyle brands globally. It is known for its top-quality cloth used in the manufacture of apparel and bags. The handbags available at Tommy Hilfiger are exquisite, well designed, and trendy.
Price range: Rs. 800 to Rs. 50000
Check Price
Allen Solly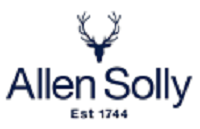 One of the oldest fashion brands, Allen Solly, has the most top-selling products in the world. Be it formal clothes, partywear clothes, shoes, or accessories. Acquired by the Aditya Birla Group in 2001, the company expanded its presence in India more than before. The range of handbags the brand offers is just enchanting and reasonable.
Price range: Rs. 800 to Rs. 3400
Check Price
Lavie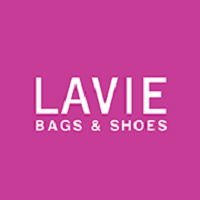 Lavie is all about love, style, and comfort. Ever since the company unveiled the first set of bags in 2010, it has completely changed the market. The bags available at Lavie cater to today's women's wants with the latest trends, colours, and designs. It has an enormous collection of bags under one roof, from fashion backpacks to clutches to school bags to wallets. These bags are sure to draw envious stares your way, so what are you waiting for? You can now get amazing deals & offers on the elegant Lavie bags to save big! You can avail upto 70% discount with the GrabOn coupons.
Price range: Rs. 900 to Rs. 5500
Check Price
Hidesign

Hidesign is an Indian leather goods manufacturing company based out of Pondicherry. Over the years, it has established a unique name in the industry because of its par-excellent quality bags. The company specialises in laptop bags, wallets, and handbags made out of leather. The bags produced by the brand are not just good in quality but also outstanding when it comes to design.
Price range: Rs. 1200 to Rs.19000
Check Price
Da Milano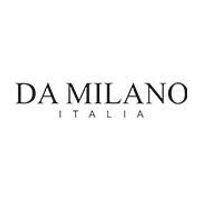 Yet another top brand on our list is Da Milano. The company is known for its perfect blend of luxury and affordability. Be it laptop bags, travel bags, wallets, mobile covers, or any other accessory, and it makes sure to provide its customers with an incredible range of products. The company has also changed the sphere of the industry by creating its name in the global market.
Price range: Rs. 1200 to Rs. 50000
Check Price
Caprese

Ever since its inception in the year 2012, the Caprese has become the one-stop destination for people looking for a fantastic collection of bags. From sling to pouches, from clutches to handbags, from suitcases to laptop bags, you name it, and Caprese is sure to have it. The bags offered by the company not only personify perfection but also redefine fashion in its way.
Price range: Rs. 1319 to Rs. 5199
Check Price
Guess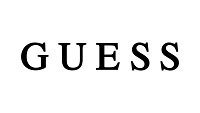 The renowned American clothing brand Guess has also made it to this list because of its promising yet alluring range of bags. The handbags produced by the company are finely crafted and thoughtfully designed to satisfy the needs of its customers. Not only this, you can rely on its products in matters of comfort, quality, and durability.
Price range: Rs. 3219 to Rs. 11999
Check Price
Flying Berry

Flying Berry is an Indian brand started in 2015 in New Delhi by Abhay Agarwal. The brand offers great quality Handbags & Accessories for woman. The brand has an in-house designer, and all their products are designed with no compromise in the quality of the product. The brand believes in providing employment to the local citizens. All the products at Flying Berry goes under 5-Step Quality Check and makes sure that they only provide the best to their customers.
Price range: Rs. 750 to Rs. 3,000
Check Price
Michael Kors

Looking for stylish and durable handbags? Check out the Michael Kors brand handbags! You can explore different types of handbags like clutches, totes, satchels, etc. that are perfect for everyday wear. Plus, all of the handbags are made from high-quality materials that will last long. Winding up, whether you are looking for a small travel bag or a stylish option for daily use, Michael Kors brand is the perfect option for you.
Price Range: Rs 15,500 to Rs 61,000/-
Handbag Buying Guide
How to choose the best handbag?
Choosing the best handbag that beautifully goes with your outfit is yet another daunting task. Don't worry! We have given a simple list to select the ideal bag that matches your attire easily.
A black little sling always goes with any type of western wear
Pick a pretty looking golden box clutch to match with your Indian wear
Opt for a solid leather shoulder bag when you are heading for work
Go for an embellished purse clutch while attending a party or gathering
Select a petite handheld bag when you are going for shopping or movie
If price is your biggest concern, do check out the trending offers of Marks and Spencer to minimize the expenses spent on buying stylish and elegant design handbags.
Conclusion
Someone rightly quoted, "Behind every successful woman is a fabulous bag." Accept it or not, every woman considers a handbag as the most precious accessory. Women tend to look for huge discounts and offers while shopping online. If you are one among them, do check out the coupons of BigSmall stores to cut the cost spent on handbags. Having an excellent purse in your closet is no less than a blessing. Even if you don't own one, it's never too late. Please select a brand from the above list and order a bag for yourself before it's too late!