Are you on a quest to make your pearly whites shine even brighter? Then, pack your bags for a thrilling adventure into the fascinating land of oral hygiene, where a treasure trove of the best toothpaste brands in India awaits discovery.
With a market as diverse as India's multilayered tapestry of cultures, the toothpaste aisle is a colorful and vibrant bazaar offering a multitude of options to ensure your teeth gleam like the jewels of the Nizam of Hyderabad.
Embark on a journey through time, beginning with the dawn of oral care in India, where the humble Neem tree stood proud as the powerful purveyor of dental health.
Today, the roots of tradition merge seamlessly with path-breaking scientific innovation to create an oral care extravaganza, boasting a wondrous panoply of toothpaste brands that cater to every whim and fancy.
With gold-standard reinforcements like Colgate, Pepsodent, and Sensodyne at our side, we shall leave no tooth unturned in our pursuit of oral excellence.
How did we pick the best brands?
I'll simply say as much, our expert has the cleanest, healthiest, and probably the fairest teeth of them all following their period of toothpaste testing. They were all presented with a list of branded toothpaste and a time frame of 14 days (about two weeks) to test them all out. We kept a few specific criteria in mind, the most basic ones being tooth sensitivity, value for money and taste. However, a fourth criterion was also added later – sustainability. So, here is our list of the best brands to buy your toothpaste from to sustain that pearly white, confident smile throughout the day.
Our Top Picks:
| | |
| --- | --- |
| Best Overall | Colgate |
| Best for Sensitive Teeth | Sensodyne |
| Most Ayurvedic | Dabur |
| Best Value | Close-Up |
Top 13 Toothpaste Brands in India
The toothpaste industry in India boomed after 1975 when Colgate and Hindustan Unilever's Close-up were the leading players. The industry is increasing every year, and many new players keep entering the market. The oral hygiene industry beat the locally made powders and natural herbs that were earlier used to clean teeth. Let us take you through the top toothpaste brands in India.
1. Colgate

Throughout the years, Colgate has grown to be synonymous with toothpaste in most minds. It has a stronghold on the Indian market and experienced a huge milestone in 1999: when it became the highest selling brand in the world! The reasons for their growth can be attributed to the expansive range of toothpastes available, all tailored to suit distinctive needs that differ from the consumers aged from young adults all the way down to children.
Features of the brand:
Some of the popular variants include Colgate Total, Active Salt, Colgate Max infused with cooling crystals, Colgate fresh, herbal, and Colgate Sensitive for sensitive teeth.
Committed to making your teeth stronger, whiter and free from cavities.
Colgate has the most significant market share in the toothpaste industry and has the highest number of consumers.
The brand has launched over 120 plus toothpaste varieties in the Indian market and is expected to do more, including tooth powders, toothbrushes, etc.
Make sure to look out for some of the best deals and coupons Colgate offers on their toothpastes. There is nothing more exciting than four tetra packs of toothpastes on sale!
 2. Dabur Red

Dabur Red has been the preferred brand for oral care for millions of Indians. A powerful Ayurvedic composition of cloves, mint, tomar and ten other herbal ingredients, Dabur Red, is a completely natural toothpaste. It helps keep all your dental woes away, giving you shinier, stronger teeth and healthy gums.
Features of the brand:
Offers protection from bacteria and plaque in a natural, chemical-free way.
The inclusion of carefully chosen herbal ingredients imparts a refreshing taste and aroma, making your daily dental care routine more enjoyable by awakening your senses with lively flavors.
The delightful essence leaves your breath fresher and invigorated, while natural whitening agents contribute to a dazzling, confident smile.
Though the herbal formulation also comes in a powder (manjan) form, using the toothpaste is recommended.
3. Sensodyne

Sensodyne is a popular toothpaste brand that's specifically designed for people with sensitive teeth. It's formulated to provide relief from tooth sensitivity, which can be caused by factors such as hot or cold temperatures, acidic foods, and brushing too hard.
Features of the brand:
The toothpaste from this brand contains potassium nitrate, which helps to desensitize the nerve endings in the teeth and reduce sensitivity.
The toothpastes are also free of harsh abrasives, making it gentle on the teeth and enamel.
The toothpaste products come in a variety of formulations, including options for whitening, enamel protection, and gum care.
Sensodyne is a trusted brand that has been recommended by dentists for decades to help those with sensitive teeth maintain good oral health.
Fun Fact!
The first toothpaste was invented by the ancient Egyptians over 5,000 years ago. They used a mixture of crushed rock salt, mint, and pepper to clean their teeth.
 4. Close-up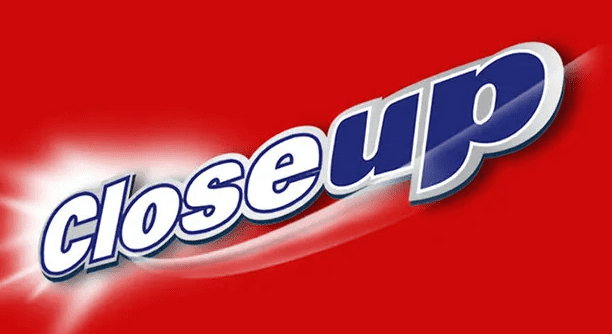 Close-up is a product of Hindustan Unilever and was the first-ever gel-based toothpaste in India. The brand markets itself as a youth-oriented company though it does have kids' toothpaste too. Founded in the 1960s, their toothpastes are known for the inclusion of mint-based mouthwashes.
Features of the brand:
Close-up has an interesting line of variants like Deep Action, Whitening Gel, Active Gel, Zinc-menthol Gel, and others.
It holds the second position in terms of market share and provides the user with a fresh, long-lasting smell, strong gums and whiter teeth.
Close-up also has variants designed to specifically address oral problems including cavities, bad breath and yellowing teeth.
Their marketing campaign is one of the most successful ones in India, with their push towards the thrill and joy of getting closer, hitting their target audience well.
Also Read : Best Baby Shampoos for Adults
5. Glister

Glister is a popular toothpaste brand known for its advanced dental care formulas. Its ingredients include fluoride, which helps prevent tooth decay and strengthens enamel. Glister also contains gentle abrasives that remove surface stains and leave teeth looking brighter.
 Features of the brand:
The toothpastes have a refreshing minty flavor that leaves the mouth feeling clean and fresh.
The toothpastes from Glister are available in different variants, including one for sensitive teeth and one for children.
The brand is committed to providing quality oral care products that promote healthy teeth and gums.
Their toothpastes enable the remineralisation of essential minerals on your enamel and are clinically proven to reduce plaque as early as ten days (about 1 and a half weeks) of usage.
6. Himalaya Herbals

Specially formulated for adult dental and oral care, Himalaya toothpastes contain neem, meswak, pomegranate, false black pepper, Triphala and other ingredients in a unique natural blend that works together to give you strong teeth and gums. Founded in 1934, it is the first brand to be credited with the creation of Serpina, the first natural anti-hypersensitivity drug.
Features of the brand:
Some toothpastes have antioxidant properties giving you fresh and clean breath and teeth.
People suffering from bleeding gums specifically benefit from using Himalaya Complete Dental Care Toothpaste.
It is another natural, chemical-free toothpaste and people who prefer herbal toothpaste vouch for Himalaya Herbals.
They are known for their sustainable, cruelty-free and ethical approach.
Fun Fact!
In the 1800s, toothpaste was sold in jars instead of tubes. The first toothpaste tube was invented in 1892 by Dr. Washington Sheffield.
7. Pepsodent

Since its launch in 1992, Pepsodent has set the standard of being the benchmark for oral care in India. It is another brand under the of the conglomerate, Unilever. Their toothpastes use herbal ingredients, including triclosan, zinc and micro granule formula giving you fresher breath, germ-free teeth and strong gums.
Features of the brand:
Their toothpastes also have antibacterial properties that help protect teeth from germs and cavities, and anti-plaque properties to prevent the buildup of yellowish coating on the teeth.
Pepsodent toothpastes are designed to prevent gum diseases and strengthen the tooth enamel.
Various variants of Pepsodent toothpaste include Expert Protection, Cavity Protection, Enamel Safe Whitening, Center Fresh, and Germicheck with cloves and salt.
One of the key features of Pepsodent is their in-house sensitive mineral active formula that ensures that the tooth enamel sensitivity is controlled.
8. Patanjali

Baba Ramdev backed Patanjali has taken Indian Ayurveda to greater heights, and Patanjali's Dant Kanti range of toothpaste proves the same. The only toothpaste brand to challenge Colgate's monopoly in the toothpaste industry, Dant Kanti comes in many variants like Advanced Dental Care, Aloe Vera Toothpaste, Medicated Oral Gel and Dant Kanti Junior.
Features of the brand:
Dant Kanti is prepared using herbal ingredients and easily qualifies as a local Indian toothpaste to fight dental problems such as tooth decay, yellow teeth, cavities, painful, swollen and bleeding gums, and bad breath.
Most people who give Dant Kanti toothpaste reviews say that the paste has a strong, refreshing taste that indicates the dominance of herbal ingredients.
The natural ingredients used in Patanjali toothpastes guarantee the reduction of toothaches and guard the enamel from corrosion.
It is suitable for people of all ages from kids to adults to senior citizens and it is completely chemical-free.
Fun Fact!
Astronauts use specially formulated toothpaste that doesn't require rinsing. This is because it's difficult to rinse in zero gravity, and the toothpaste could float around in the spacecraft if not properly disposed of.
9. Perfora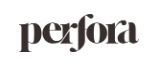 Perfora is a popular toothpaste brand that has been trusted by consumers for years. With its unique formula, Perfora promises to provide effective cleaning and protection for teeth and gums. The toothpaste contains fluoride, which helps prevent cavities and strengthens tooth enamel.
Features of the brand:
Their formulation includes natural ingredients such as mint and tea tree oil to freshen your breath and promote healthy gums.
Perfora toothpaste is free from harsh chemicals and is suitable for people of all ages.
The toothpastes' refreshing taste and long-lasting effects make it a go-to choicefor maintaining oral hygiene.
Their toothpastes primarily focus on five dental problems: gum protection, anti-sensitivity, fresh breath, teeth whitening and plaque removal.
Looking for a quick sale on Perfora's toothpastes? Keep your eyes and ears out for some of the best offers and deals from Perfora.
10. Vicco

Vicco commercials have been around for ages, and it is unlikely that you haven't hummed the jingle. Vicco markets its toothpaste as an "Ayurvedic medicine for gums and teeth" and has turmeric as its main ingredient. We all know turmeric has excellent anti-inflammatory properties. The other ingredients of Vicco Vajradanti toothpaste make it an excellent choice for people looking for the best natural toothpaste.
Features of the brand:
This unique Ayurvedic formula offers excellent benefits for your teeth and gums, making them strong, plaque resistant and fighting the bacteria and germs that cause cavities and bad breath.
Vicco is particularly beneficial for people suffering from swollen gums and toothache.
The brand's formulations are free of Fluoride and Triclosan, and it contains the natural goodness of over 18 Ayurvedic herbs and barks.
They also have an all-inclusive skincare range that is vegan, cruelty-free and ethical.
Also read : Best Anti-Hair Fall Oil Brands in India for Hair Regrowth
11. Oral-B

The international brand Oral-B is one of India's premium dental healthcare brands. It has many dental care products, but their primary expertise is in designing toothbrushes. Their products are designed in collaboration with dentists to address your unique oral hygiene needs.
Features of the brand:
The toothpaste contains a patented complex formulation of Stannous Flouride Complex that is known to prevent tooth decay and cavities, make teeth stronger and prevent enamel erosion.
Oral-B Pro-Expert toothpaste, when used in conjugation with Oral-B toothbrush and mouthwash, can help you fight all your dental woes.
Oral-B does have a few variants like Extra White, Pro Expert Deep Clean, Gum and Enamel repair and the like.
They are primarily known for their tech-forward electric toothbrush designs with unique features such as interactive colour display, smart mode and a smart pressure sensor.
Fun Fact!

Toothpaste is considered a liquid, which means it must be put in a clear, plastic bag when flying in carry-on luggage.
 12. Paradontax

Paradontax is a brand of oral care products that is focused on helping people with bleeding gums and gingivitis. The brand's mission is to provide effective and gentle products that improve oral health and prevent gum problems. Paradontax has been recommended by dentists for over 70 years.
Features of the brand:
Paradontax products are specially formulated to treat and prevent gum problems, such as bleeding gums and gingivitis. The active ingredient in Paradontax products, stannous fluoride, helps to fight bacteria that can cause these problems.
Their products are gentle on teeth and gums. The brand's toothpaste contains fluoride to strengthen teeth and protect against cavities, while also being gentle enough for daily use.
They offer a range of products to help maintain healthy teeth and gums, including toothpaste, mouthwash, and toothbrushes. Each product is designed to work together to improve oral health and prevent gum problems.
The brand's products are clinically proven to be effective and are trusted by millions of people around the world for their oral care needs.
 13. Biotique

Biotique is an Ayurvedic brand that was founded on the principles of using natural ingredients and traditional methods to create effective and safe beauty and skincare products. They primarily source their ingredients from sustainable sources and use the original recipes of the founder Vinita Jain.
Features of the brand:
Biotique uses natural and organic ingredients in all its products. The brand sources its ingredients from sustainable sources and uses traditional Ayurvedic methods to create its products.
The brand focuses on their cruelty-free values and does not test its products on animals.
They offer a wide range of products, including skincare, haircare, and body care products. Each product is designed to address specific concerns and is made with natural ingredients.
Their products are affordable, making them accessible to a wider range of customers.
Hoping to revolutionise your dental hygiene regimen. Then look no further than the upcoming Amazon sales this year on all products and change the way your teeth look!
Top Toothpaste Brands in Terms of Market Share
Currently, the Indian oral care industry is worth a whopping INR 15,000 CR in total, and it absolutely of no surprise to anyone that most of the industry's profits are derived from its toothpaste market. The estimated size of the toothpaste market in the country is about INR 10,000 – INR 12,000 CR.
In terms of market shares, Colgate Palmolive is leading the industry with 52.7 percent, followed by Hindustan Unilever (16.1 percent), Dabur (16.4 percent), and Patanjali, taking the fourth place with an impressive 9.4 percent in 2020.
Before the entry of Patanjali into the market, the family category was holding on to its rank as the most valued category of toothpaste, with a market share of over 35 percent. However, the emergence and the sudden prominence of ayurvedic and herbal toothpastes have shifted the market trends in India, pushing the family category to 32 percent. Patanjali and Dabur together hold over 75 percent of the toothpaste market share in India. MNCs such as CPIL and HUL lost their market shares to domestic players in the market, which also led to the introduction of the Ved Shakti Portfolio (CPIL) to recover the lost shares.
Toothpaste Buying Guide
How to choose the best toothpaste?
Choosing the right toothpaste can be overwhelming with so many options on the market today. With so many different brands, formulations, and flavors available, it can be difficult to know where to start.
Look for toothpaste that contains fluoride, as it helps prevent tooth decay and cavities.
Choose a toothpaste with the American Dental Association (ADA) Seal of Approval, which guarantees its effectiveness.
Consider your specific needs, such as sensitivity, whitening, or tartar control, when selecting a toothpaste.
Check the ingredients list for any potential allergens or irritants.
Decide on a flavor that you enjoy, as this can make brushing more pleasant and encourage you to stick to a regular oral hygiene routine.
Consult with your dentist or hygienist for personalized recommendations based on your dental history and specific concerns.
 FAQs
1. What are the top toothpaste brands in India?
The top toothpaste brands in India include Colgate, Closeup, Sensodyne, Dabur Red, and Pepsodent, among others. These brands are known for their effective formulations, superior quality, and trusted reputation in the market.
2. Which toothpaste brand is best for sensitive teeth in India?
Sensodyne is considered the best toothpaste brand for sensitive teeth in India. It provides relief from tooth sensitivity, and its gentle formulation is suitable for daily use. Sensodyne toothpaste is recommended by dentists worldwide and is available in different variants to cater to specific oral care needs.
3. What is the best toothpaste brand for kids in India?
Pepsodent is one of the best toothpaste brands for kids in India. Its formulation is specially designed to cater to the oral care needs of children, and it is available in fun and exciting flavors to make brushing fun for kids. Pepsodent also offers toothpaste for specific age groups, making it a popular choice among parents.
4. Are herbal toothpaste brands better than regular toothpaste brands?
Herbal toothpaste brands offer several benefits over regular toothpaste brands. They are made from natural ingredients and are free from harmful chemicals, making them safe for use. They also provide a refreshing and long-lasting flavor, leaving the mouth feeling fresh and clean.
5. What is the best toothpaste brand for fighting cavities?
Colgate is considered one of the best toothpaste brands for fighting cavities. It is fortified with fluoride, which helps strengthen tooth enamel and prevent cavities. Colgate toothpaste is also available in different variants to cater to specific oral care needs and is a trusted brand recommended by dentists.