Step into the enchanting world of tea, where aromatic leaves dance in your cup, unlocking a symphony of flavors and stories. In a country where tea is not just a beverage but an elixir of life, India proudly boasts a rich tapestry of tea brands that cater to the discerning taste buds of tea aficionados. From the misty hills of Darjeeling to the lush gardens of Assam, this land is a treasure trove of liquid delights.
Get ready to embark on a delightful journey as we unveil the best of India's tea brands. We'll traverse the vibrant landscapes, savoring each sip, and immersing ourselves in the cultural heritage that brews in every teacup. From the robust and malty Assam teas to the delicate and floral Darjeeling brews, these brands will take your taste buds on a rollercoaster ride of flavors.
Our Top Picks:
Curating our top favorite teas was no easy task. We embarked on a tea-tasting adventure, exploring numerous brands, flavors, and blends. Our criteria encompassed quality, taste, aroma, sourcing practices, and customer satisfaction. We sampled teas from various regions, meticulously evaluating their unique characteristics. We considered feedback from tea enthusiasts and experts, delving into online reviews and recommendations. After much deliberation and countless sips, we confidently handpicked the teas that captured our hearts and taste buds, ensuring our top favorites are a true reflection of excellence in the world of tea.
| | |
| --- | --- |
| Best Overall | Brooke Bond |
| Best Value | Udyan Tea |
| Best Taste | Chayoos |
| Most Unique | The Tea Shelf |
Top 20 Tea Powder Brands in India
Experience the epitome of tea excellence with India's top tea powder brands. From the timeless Brooke Bond Red Label to the iconic Tata Tea, these brands offer a delightful range of blends that capture the essence of Indian tea culture.
1. Brooke Bond

Since its inception in 1869, this iconic Indian tea brand has woven itself into the fabric of countless tea-loving households. Brooke Bond is celebrated for its flagship offering, the Red Label tea, which has become a household favorite for its distinct and invigorating taste. Sourced from the finest tea gardens, the brand takes pride in handpicking tea leaves that undergo a meticulous process of blending and crafting to create a harmonious symphony of flavors.
Why do we love their tea?
Here is the thing, at GrabOn, we are suckers for tradition and nothing screams chai like Brooke Bond Red label, a brand almost all of us grew up drinking. There is no reason why we shouldn't recognize and enjoy a childhood memory.
Also Read: Best Chyawanprash Brands In India
2. TATA Tea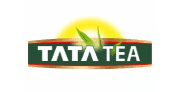 When it comes to a tea brand that exudes a perfect blend of heritage and innovation, TATA Tea takes center stage. With a legacy spanning over a century, TATA Tea has become synonymous with exquisite teas that enchant the senses. Harvested from the verdant tea gardens of India, their teas reflect the passion and expertise of generations of tea enthusiasts. TATA Tea has crafted a diverse range of offerings, from the robust and flavorful Chakra Gold to the refreshing and aromatic Agni.
Why do we love their tea?
TATA Tea, just like the lovely alliterative name took us by the hook with their fresh aroma and the natural blend of spices that leaves the drinker always wanting for another sip.
3. Tetley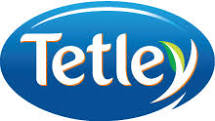 Prepare to embark on a tea journey like no other with Tetley Tea, a brand that has been steeped in tradition and innovation since 1837. With a global presence and a legacy spanning centuries, Tetley has become a trusted name in the world of tea. Tetley's commitment to quality is evident in every sip. From their classic black teas to their exotic fruit infusions, each blend is expertly crafted using the finest tea leaves and ingredients sourced from around the globe. Renowned for their signature round tea bags, Tetley has redefined the art of tea-making, offering convenience without compromising on taste.
Why do we love their tea?
Tetley's legacy took us by the storm. Every sip of their tea sings of a past, present and an inviting future. If you are truly a fan of spiced blends of tea, look nowhere else!
Also Read : Best Pickle Brands in India
4. Wagh Bakri

Wagh Bakri is a brand that has carved its name in the hearts of tea lovers since 1892. Steeped in tradition and a commitment to quality, Wagh Bakri takes pride in offering teas that embody the rich flavors and aromas of India. Their teas are carefully selected from the finest tea gardens, where each leaf is plucked with precision to capture the true essence of Indian tea. With a focus on craftsmanship, the brand's teas undergo a meticulous process of blending and packaging to ensure that every cup delivers an unparalleled taste.
Why do we love their tea?
All our volunteers collectively agreed that in a blink taste test, Wagh Bakri's teas tasted the most organic and natural. Every cup is rich, flavorful and a perfect union of chai and passion.
5. Tea Box

Immerse yourself in a world of tea exploration with Tea Box, a brand that is redefining the way we experience tea. With a passion for quality and a deep appreciation for the art of tea, Tea Box has curated an extraordinary collection of teas sourced directly from the finest tea gardens across India and Nepal. Tea Box embraces a farm-to-cup philosophy, ensuring that each leaf is handpicked at its peak freshness and expertly crafted to preserve its natural flavors and aromas. Their teas, ranging from classic black teas to rare and exotic blends, offer a sensory journey that captivates the senses and indulges the palate. Additionally, be on the lookout for Tea Box's discounts, offers and coupons to save more on all your orders.
Why do we love their tea?
The more we read about the brand, the more impressed we were by the processes involved in tea-making. Starting with the vacuum sealed packaging and the farm-to-cup approach, this home-grown brand is a celebration of the drink itself.
6. Eco Valley

With a focus on organic farming, their teas are cultivated in harmony with nature, free from synthetic pesticides and chemicals. Every sip of Eco Valley's organic green tea is a refreshing journey, brimming with antioxidants and a delicate balance of flavors. Embracing the philosophy of holistic wellness, Eco Valley's teas are a celebration of nature's healing powers. Each cup transports you to serene valleys and lush tea gardens, promising a moment of tranquility and rejuvenation.
Why do we love their tea?
We absolutely loved the flavour and the colour of their chai. As much as we are addicts of tea, most of us also eat with our eyes and truly, this is the most visually pleasing tea of the lot.
Nothing goes better with chai than a nice sturdy biscuit. If you want a few new options, check out our reviews of the best biscuit brands in India.
7. Organic India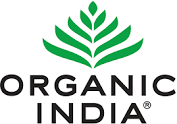 Organic India is a brand that brings together the ancient wisdom of Ayurveda and the goodness of organic farming. Rooted in a deep respect for nature and holistic living, Organic India offers a wide range of teas that nourish both the body and the soul. Infused with Ayurvedic herbs and botanicals, their teas go beyond taste, offering a holistic approach to well-being. From soothing Tulsi teas to invigorating herbal blends, Organic India invites you on a journey of self-care and mindfulness.
Why do we love their tea?
If you are a green tea consumer, it obviously cannot get any better than this. Name an herb and they probably have a tea variant of it!
8. Blue Tea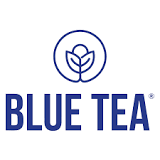 Enter the enchanting world of Blue Tea, where tradition meets innovation, resulting in a tea experience that is truly unique. With a commitment to quality and craftsmanship, Blue Tea offers a selection of teas that mesmerize both the eyes and the taste buds. Their signature butterfly pea flower tea, known for its vibrant blue color, is a visual delight that transforms into a delicate brew with a subtle floral flavor.
Why do we love their tea?
If you are an experimental tea drinker, Blue Tea has a few unique blends to offer you. Enjoy their delicate flavoured teas and act like a tea connoisseur for a few seconds as you pick out a note of this flower and that leaf.
9. Chaayos

Born out of a passion for chai and a desire to revive the traditional tea culture, Chaayos brings a modern twist to classic flavors. With a focus on customization, Chaayos offers a plethora of options to cater to every individual's taste preferences. From aromatic masala chai to soothing herbal infusions, their menu is a playground of flavors and combinations. Chaayos embraces innovation with their cutting-edge technology, allowing customers to personalize their chai with the perfect blend of ingredients and brewing techniques. We know it's a premium brand, but Chaayos offers several amazing deals and coupons for their blends, so you can definitely afford it!
Why do we love their tea?
If you are big fan of the tapri chai culture in India, make sure to test out Chaayos' blends of tea. It truly smells and tastes of tapri-walla uncle's tea on a cool, breezy monsoon morning.
Also Read: Best Peanut Butter Brands
10. Teamonk

Teamonk, a pioneering tea brand that brings you the finest specialty teas from India's renowned tea plantations. With an unwavering commitment to quality and authenticity, Teamonk offers a curated selection of Black, Green, Oolong, and White teas that are usually not available in the Indian market. Sourced directly from the best tea estates in Darjeeling, Nilgiris, and Assam, these teas undergo a meticulous selection process by tea connoisseurs at Teamonk. The result is an exquisite range of teas that deliver an unparalleled taste and an unforgettable aftertaste experience.
Why do we love their tea?
Now, there is a specific reason why we enjoyed this specific variant of tea. A lot of our tea-tasters tried the otherwise intimidating Oolong tea and oh my, they were transported to another land. If you want to experience a few new tastes or flavours, Teamonk should be on your shopping lists.
11. Vahdam

Committed to preserving the freshness and authenticity of Indian teas, Vahdam revolutionizes the way tea is sourced, packaged, and delivered. By eliminating middlemen and working closely with renowned tea estates, they ensure that every cup of tea is crafted from the freshest leaves, bursting with distinctive flavors. With a focus on sustainability, their teas are sourced ethically, supporting local communities and promoting fair trade. Savor the essence of India's tea heritage with Vahdam, where passion, quality, and sustainability converge to create an exceptional tea-drinking experience.
Why do we love their tea?
If high tea was an Indian concept, our volunteers at GrabOn would agree that Vahdam would be on the table, and probably very high on everyone else's list. The flavour, aroma and taste of this tea cannot be described in any other way other than heavenly.
Want more recommendations for tea? Check out our review of the best green tea brands for a killer weight-loss journey. This is for all my gym gurus back in the audience!
12. Tea Origin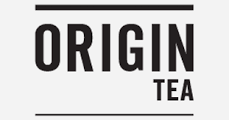 Founded with a passion for purity and authenticity, Tea Origin takes you on a journey to the very source of tea. With a focus on single-origin teas, each carefully curated offering tells a unique story of its terroir and the skilled hands that nurture the tea leaves. From the misty hills of Darjeeling to the sun-kissed gardens of Nilgiris, Tea Origin brings you teas that are a testament to the diversity and richness of India's tea regions.
Why do we love their tea?
If you truly want to experience teas from various parts of the country, Tea Origin is sure to give you the culinary experience of a lifetime.
13. Tea Trunk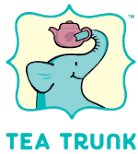 Tea Trunk offers a range of handcrafted teas that captivate the senses and elevate the tea-drinking experience. They source their premium tea leaves from sustainable tea gardens, ensuring that every cup is infused with the finest flavors and aromas. From classic blends to unique infusions, their teas are expertly curated, reflecting the artistry and dedication of their tea artisans. With a focus on organic and natural ingredients, Tea Trunk's teas are a harmonious blend of tradition and modernity. Each cup tells a story, transporting you to tranquil tea gardens and enchanting tea ceremonies.
Why do we love their tea?
Although on the slightly pricier side of the spectrum, Tea Trunk is a premium chai-drinking experience. Get ready to be entranced by the flavour, smell and the visual appeal of this rather young, yet competitive brand.
14.The Tea Shelf

The Tea Shelf, a brand that epitomizes elegance, flavor, and the art of tea. With a focus on showcasing the finest teas from India's renowned tea estates, The Tea Shelf offers a meticulously curated selection that delights the discerning tea connoisseur. Driven by a passion for quality, The Tea Shelf carefully handpicks teas that reflect the rich diversity of flavors and aromas found across India's tea regions. From the fragrant Darjeeling teas to the robust Assam brews, each cup is a journey through the captivating landscapes of Indian tea.
Why do we love their tea?
Like they say in the West, matcha tea latte is their specialty. As millennials and GenZ, simply say the word match tea and we will grovel at your feet. However, The Tea Shelf simply knows how to whip up a killer drink without a seconds' thought.
15. Namhya Tea

Namhya, a renowned tea brand, captivates tea enthusiasts with its exquisite offerings and a rich heritage that spans generations. Rooted in the mystical land of India, Namhya's journey began with a deep reverence for tea and a commitment to quality. With meticulous attention to detail, their expert tea artisans skillfully select the finest tea leaves, sourced from pristine tea gardens across the country. The result is a delightful range of teas, carefully crafted to deliver exceptional flavors and aromas.
Why do we love their tea?
If you are fan of masala chai, don't miss out on Namhya's teas. We are big fans of their cinnamon, cardamon and rose blend. This brand is particularly for people who enjoy their tea without milk.
16. Chai Point

Chai Point, a dynamic tea brand, has become a beloved destination for tea connoisseurs seeking an authentic and rejuvenating experience. Founded with a passion for India's favorite beverage, Chai Point has redefined the tea culture by blending tradition with innovation. Their dedicated team of tea experts curate a diverse selection of teas, sourced directly from tea estates to ensure freshness and quality. From classic masala chai to unique infusions, Chai Point offers a delightful range of flavors to cater to every palate.
Why do we love their tea?
This is another one of our tapri-walla uncle's chai brands. If you get the opportunity, go to one of the Chai Point stalls and enjoy their chai made by expert hands. It is an experience worth the money!
17. Udyan Tea

Inspired by the verdant tea gardens of Darjeeling, India, Udyan Tea has carved a niche for itself in the world of gourmet teas. With a deep-rooted commitment to sustainability and ethical sourcing, they carefully handpick the finest tea leaves, ensuring each cup reflects the essence of its origin. From the delicate floral notes of Darjeeling to the robust flavors of Assam, Udyan Tea offers a diverse range of teas, expertly crafted to satisfy even the most discerning tea enthusiasts.
Why do we love their tea?
We absolutely adored all of their floral teas. They are so incredibly flavourful, our volunteers kept asking for more than one would wonder, is there really a limit to chai drinking for Indians.
18. Lipton

Lipton has a rich history that spans over a century. Founded by Sir Thomas Lipton in 1890, Lipton has become a household name, synonymous with quality and taste. With a passion for innovation and a dedication to sustainability, Lipton revolutionized the tea industry by introducing a consistent blend of high-quality teas accessible to all. From the lush tea gardens of Sri Lanka to other parts of the world, Lipton sources the finest tea leaves to create a range of teas that cater to diverse palates.
Why do we love their tea?
Another one of those childhood memories, Lipton is our office favourite. Okay, we'll agree, it gives of the most corporate vibes among the various teas, but nonetheless, it is a divine blend of satisfaction, never too little and never too much.
19. Society Tea

Society Tea, a revered tea brand, has been an integral part of India's tea heritage since 1933. With a strong foundation built on trust and authenticity, Society Tea has delighted tea lovers for generations. Their passion for crafting exceptional teas is evident in their meticulous sourcing process, where only the finest tea leaves from select estates find their way into Society Tea's blends. From the robust Assam to the delicate Darjeeling, Society Tea offers a wide range of teas that cater to every taste preference.
Why do we love their tea?
Now, if you are one of those chai, snacks and gossip people (we definitely are), grab yourself a big mug of Society Tea and catch up with your friends on the most recent tea in their lives!
20. The Good Life Company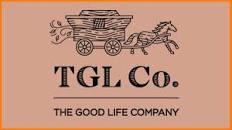 The Good Life Company (TGL Co.) invites tea enthusiasts to embark on a journey of indulgence and sophistication. With a deep-rooted philosophy of 'tea as an art form,' TGL Co. reimagines the tea experience through their exquisite blends and impeccable craftsmanship. Sourcing tea leaves from renowned estates worldwide, TGL Co. ensures that each cup reflects the essence of its origin. From signature classics to innovative infusions, their teas tantalize the senses with their aromatic profiles and refined flavors.
Why do we love their tea?
Last but not least, we have the perfect kind of tea for the art enthusiasts too. Want to look bougie and get something absolutely lovely out of it? Then, you need to invest in this brand's variants of tea. From growing it till it reaches your mug, they are the experts.
Is Tea a Versatile Drink?
Tea-infused cocktails: Get creative with your mixology skills by incorporating tea into your cocktails. Brew a strong cup of your favorite tea, let it cool, and use it as a flavorful base for refreshing and unique alcoholic or non-alcoholic beverages. From Earl Grey-infused gin to green tea mojitos, the possibilities are endless.
Tea-based marinades: Enhance the flavor of your meats or vegetables by using tea as a marinade. Brew a concentrated tea of your choice, let it cool, and mix it with complementary ingredients like soy sauce, honey, garlic, or spices. Marinate your ingredients for a few hours or overnight to infuse them with a subtle tea essence.
Tea-stained crafts: Give your craft projects an antique and vintage look by using tea as a staining agent. Steep strong tea, such as black tea, and let it cool. Dip paper, fabric, or even wooden objects into the tea, allowing them to soak up the color. The result is a beautifully aged appearance that adds character to your creations.
Tea hair rinse: Treat your hair to a natural and nourishing rinse by using tea. Prepare a pot of herbal tea like chamomile or green tea, let it cool, and use it as a final rinse after shampooing. The tea can help condition and add shine to your hair, while the herbal properties may provide benefits for scalp health.
Tea ice cubes: Add a delightful twist to your beverages by freezing tea into ice cubes. Brew a pot of tea, let it cool, and pour it into ice cube trays. You can use these tea-infused ice cubes to chill and flavor your drinks without diluting them. They work wonderfully in iced tea, lemonade, or even in cocktails for an extra burst of flavor.
How to Pick the Right Tea Brand for You?
Ah, the quest for the perfect tea brand! Choosing the right one can be quite an adventure. Let me give you a few pointers on how to navigate the vast tea landscape and find the one that suits your taste buds:
Explore Your Preferences: Start by figuring out your flavor preferences. Do you prefer bold and robust teas or delicate and floral ones? Are you a fan of traditional blends or open to more adventurous infusions? Knowing your flavor profile will help narrow down your options.
Research, Research, Research: Dive into the wonderful world of tea brands. Look for ones that align with your values. Are you into organic and sustainably sourced teas? Interested in fair trade practices? A quick online search and reading reviews can give you a glimpse into a brand's ethos.
Check out the Brand Story: Every tea brand has its unique story. Some are rooted in tradition, while others are all about innovation. Read up on their history, values, and the passion behind their teas. It can be fascinating and might resonate with you on a personal level.
Quality is Key: Look for brands that prioritize quality. Find out where they source their tea leaves from. The best ones often work directly with tea estates or have trusted suppliers. Ensuring the tea is fresh and of high quality will ensure a more satisfying cuppa.
Try Before You Commit: Many tea brands offer sample packs or smaller sizes. Take advantage of these to try out a few varieties before committing to a larger quantity. It's like going on tea tasting adventures in the comfort of your own home!
Remember, finding the right tea brand is all about discovering your personal tea journey. So, go ahead, sip, savor, and let your taste buds guide you to that perfect cup of tea! Cheers!
FAQs
1. Which tea brand offers the finest Darjeeling tea?
When it comes to Darjeeling tea, Teabox stands out as a top choice. They source directly from estates, ensuring freshness and superior quality. Teabox's Darjeeling teas boast delicate flavors, floral notes, and a signature muscatel character that tea connoisseurs appreciate.
2. Which tea brand offers a wide range of organic teas?
Organic India is renowned for its diverse collection of organic teas. They prioritize sustainability, employing organic farming practices and promoting fair trade. With options like Tulsi, Green, and Masala Chai, Organic India offers a flavorful and guilt-free tea experience.
3. Which tea brand is known for its unique flavored green teas?
Tetley Green Tea is renowned for its wide variety of flavored green teas. From zesty lemon to refreshing mint, Tetley offers a delightful twist to traditional green tea. Experience the perfect balance of flavor and health benefits with their range of flavorful green tea options.
4. Which tea brand celebrates the art of chai-making?
Wagh Bakri Tea is the epitome of chai expertise. With a heritage rooted in the tradition of making authentic Indian chai, Wagh Bakri offers a range of chai blends that captivate the senses. Experience the true essence of Indian tea culture with Wagh Bakri's exquisite chai offerings.
5. Which tea brand provides a premium experience with luxury packaging?
Udyan Tea excels in offering a premium tea experience with its luxurious packaging. Each tea is thoughtfully packaged to preserve freshness and enhance the overall aesthetic appeal. Udyan Tea's attention to detail in packaging complements the exceptional quality of their teas, elevating the overall tea-drinking experience.
Conclusion
As we reach the end of our journey through the best tea brands in India, one thing is clear: the world of tea is brimming with excitement, innovation, and the sheer joy of sipping a perfect cuppa. From the iconic Brooke Bond to the exotic flavors of Blue Tea, each brand has left its unique mark on our taste buds and our hearts. So, whether you're a connoisseur seeking the refined elegance of Tea Trunk or an adventure-seeker exploring the bold flavors of Vahdam, there's a tea brand out there just waiting to whisk you away on a tantalizing tea-infused escapade.
But remember, dear tea enthusiasts, this is just the beginning. The world of tea is constantly evolving, with new flavors to discover, novel blends to try, and exciting brands yet to be explored. So, grab your favorite teacup, steep your tea leaves, and let your taste buds embark on an endless voyage of tea discovery.