India is a land of diverse flavors and culinary traditions, where every region boasts its own distinct culinary heritage. Amidst this gastronomic tapestry, pickles hold a special place, serving as tangy accompaniments that add a burst of flavor to every meal. Whether it's the fiery heat of a spicy mango pickle or the subtle tang of a lemon pickle, the pickle culture in India is a true culinary delight.
When it comes to the best pickle brands in India, a plethora of options awaits the discerning pickle connoisseur. These brands have perfected the art of capturing the essence of various fruits, vegetables, and spices, transforming them into delectable jars of preserved goodness. From time-honored family recipes passed down through generations to innovative blends that cater to evolving tastes, the pickle brands in India offer a vast array of choices that cater to every palate.
In this guide, we will explore some of the best pickle brands in India, delving into their unique offerings, flavors, and the stories behind their success. Join us on this flavorful journey as we uncover the pickle brands that have won the hearts of pickle enthusiasts all over India. Whether you're looking for a traditional favorite or an innovative twist, these brands are sure to satiate your pickle cravings and leave you wanting more. So, let's embark on this gastronomic adventure and discover the best pickle brands that India has to offer.
Our Top Picks :
Our team of pickle enthusiasts meticulously sampled a plethora of brands, braving the heat, embracing the flavors, and even shedding a tear or two (the spicy ones can be intense!). We scrutinized every jar for its quality, authenticity, and that unmistakable pickle punch.
Hours of pickle debates, taste tests, and pickle-induced happiness later, we emerged with our selection of top-notch pickle brands. These brands won us over with their tantalizing flavors, time-honored recipes, and commitment to delivering pickle perfection.
| | |
| --- | --- |
| Best Overall | Bloom |
| Best Flavour  | Eastern |
| Best Value  | Double Horse |
| Most Long-lasting  | Grandma's |
Top 17 Pickle Brands in India to Buy In 2023
There are hundreds of pickle alternatives on the market with cut-throat competition. Each brand offers a unique taste with a perfect blend of organic ingredients. Which pickle brand to choose? Puzzled, we are here to help you out! In this article, we have compiled a list of the best pickle brands in India based on the customer feedback, reviews, and ratings. From traditional to contemporary pickles, we have got you covered! So, without further ado, read on to know which pickle brands you wish to shop online!
1. Bloom Foods Pickles

Whether you are a student, working professional, bachelor, or married, you can simply rely on pickles from the Bloom Foods store. All the products are preservative-free and made from fresh ingredients. The team is dedicated to bringing the best flavors and tastes.
If you are a fan of non-vegetarian pickles, check out the 4 varieties – Chicken, Mutton, Fish, and Keema offered by Bloom Foods. To enhance the shelf life of pickles, and considering the customer's health, they make use of ground nut oil. Not just that, you can also purchase Masalas and add them to your recipe to make it even more delicious.
Key Features of Bloom Foods
Available Options: Chicken, Mutton, Keema, Fish, Masalas
Regional Pickles: Andhra, Hyderabadi
Delivery: 1 – 2 Weeks
Refunds: Within 30 Days
Payment Modes: Credit Card, Debit Card, Wallets, PayPal, UPI, Netbanking
Price Range: Rs 150/- to Rs 850/-
Also Read: Best Chyawanprash Brands
2. JhaJi Store Pickles

The Jhaji brand uses natural ingredients like Amla, Imli, Garlic, Onion, Gobi, Gajar, Red Chili, Lemon, Oal, Shalgam, and more to blend perfectly and make into a pickle. The recipes have been refined over decades of expertise and passed down through generations. All the ingredients are bought from the local farmers and traders in Mithila. To your surprise, Jhaji pickles are placed under sunlight for almost 20-days to retain the masala before packing.
Indulging in the rich and authentic flavors of homemade pickles is a delightful experience that many people cherish. These delectable creations not only find their way into homes but also grace the tables of cafes, restaurants, and various food businesses across the country. Talking about their shelf life, they have a shelf life of 12 months and are tested by NABL, FSSAI (Food Safety and Standards Authority of India) accredited labs.
Key Features of JhaJi Store
Available Options: Traditional Bihari Pickles
Regional Pickles: Delhi, Bihari
Delivery: In 5-8 Days Across India
Refunds: 3 – 7 Working Days
Payment Modes: Credit/Debit Cards, Pay On Delivery, and Payment Gateways
Price Range: Rs 249/- to Rs 399/-
Things to Try:
Aachar Stuffed Parathas: Roll out a portion of dough into a small circle, spread a layer of your favorite aachar on it, and fold the dough to enclose the pickle. Roll it out into a paratha and cook it on a griddle with some ghee or oil. Enjoy the burst of flavors as you bite into the crispy and tangy paratha.
3. GooseBumps Pickles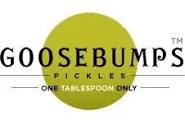 Goosebumps pickles are one of the new and trendy food items that have been making waves in the market. The brand has come up with an innovative idea of blending nature's exotic fruits with spices, making it more enjoyable. Pineapple Pepper, Guava Chili, Orange Fennel, Cranberry Kalonji, Grapes, and Ginger are the popular choices among fruit pickles. Whereas Katki, Winter Combo, and Summer Combo are available as Classic Pickles. You can explore fusion snacks, fruit chocolates, gift combos, and more.
To talk about the packaging, Goosebumps brand uses 5-layer leakproof mechanisms like food-grade polythene bags, unbreakable pet bottles, sealed, shockproof bubble wrap, and corrugated boxes. On the whole, if you are hunting for organic pickles made using fresh fruits and veggies, GooseBumps is the right choice.
Key Features of GooseBumps
Available Options: Fruit, Classic, Fusion Snacks, Spices, and Fruit Chocolates
Regional Pickles: Gujarati
Delivery: 10-12 Days
Refunds: 7 Working Days
Payment Modes: Credit/Debit Cards, Ola Money, Paytm, MobiKwik, Airtel Money
Price Range: Rs 150/- to Rs 555/-
Also Read: Best Biscuit Brands in India
4. Priya Pickles

Experience the essence of tradition at home with Priya Pickles. With four decades of expertise, Priya has become a trusted brand, ISO certified and committed to quality and safety. The pickles from this leading brand have been a staple since 1980, known for their unparalleled taste and enduring popularity.
Besides pickles, one can also explore a range of Masalas, Millets, Instant Mixes, Ready to Eat Foods, and more. All these products are available on various online platforms but are discounted on Flipkart, meaning you get the best price guaranteed here. With a focus on quality, flavors, and packaging, Priya caters to diverse customer preferences. Whether you're a spice lover or a vegetarian seeking to enhance your meals, Priya pickles are the perfect choice.
Key Features of Priya Pickles
Available Options: Mango, Tomato, Ginger, Lime, Tamarind, Amla, Gongura
Regional Pickles: Telangana
Delivery: Based on Location
Refunds: 4 – 5 Working Days
Payment Modes: Maestro, Visa
Price Range: Rs 99/- to Rs 310/-
Things to Try:
Aachar Marinated Grilled Meats: Create a marinade using aachar by combining it with yogurt, spices, and a touch of oil. Coat your choice of meats, such as chicken, fish, or paneer (Indian cottage cheese), and let them marinate for a few hours. Grill or pan-fry the marinated meats for a tantalizing combination of smoky and tangy flavors.
5. Tasty Nibbles Pickles

With a myriad of pickle brands to choose from in India, selecting the best one can be a daunting task. However, Tasty Nibbles stands out as an exceptional choice. Serving customers since 2001, Tasty Nibbles places a strong emphasis on quality, ensuring their pickles meet and exceed customer preferences. Every pickle is meticulously crafted by their Master Chefs, who pay close attention to factors such as taste, freshness, color, and ingredients.
Tasty Nibbles' main unique selling proposition lies in their utilization of world-class technology within their state-of-the-art factory. This advanced approach enables them to produce food products, including pickles, with an impressive shelf life of 2 years at room temperature. By choosing Tasty Nibbles, you not only enjoy superior quality but also gain an affordable option that never compromises on food excellence.
Key Features of Tasty Nibbles
Available Options: Veg, Non-Veg Pickles, Snacks, Groceries
Delivery: 7 – 10 Business Days
Refunds: 7 – 10 Business Days
Payment Modes: Airtel Money, Paytm, Credit Card, Debit Card, Freecharge
Price Range: Rs 110/- to Rs 999/-
6. Anika Organic Pickles

Anika Organics is a food-tech startup aiming to provide high quality and sustainable food products. The company's mission is to promote healthy eating for all from a young age. The pickles offered by Anika are all vegetarian and allergen-free, made with high-quality ingredients with authentic Indian flavors and spices.
In addition to their delectable pickles, Anika Organic offers a wide range of home grocery items that are sure to enhance your culinary experience. Explore their collection of unpolished millets, cold-pressed oils, ghee, honey, soaps, herbal powders, and more. These products are thoughtfully curated to not only complement your meals but also elevate your evening snacks and overall dining experience.
Key Features of Anika Organic
Available Options: Lemon, Ginger, Tomato, Mango, Amla, Red Chili
Delivery: Within 24 Hours (Only In Hyderabad)
Refunds: Money Back Guarantee
Payment Modes: PayPal, Credit Card, Debit Card
Price Range: Starts from Rs 170/-
Things to Try: 
Aachar Dips and Sauces: Blend aachar with yogurt, mayonnaise, or cream to create flavorful dips and sauces. These can be served with snacks like pakoras, samosas, or even as a topping for grilled sandwiches or wraps.
7. Nilon's Pickles

Craving a change from the usual dal and sambar accompaniments for your meals? Look no further than Nilon for all your pickle needs. Renowned for their quality and delightful flavors, Nilon's has been a leading pickle company since its establishment by Shri Suresh B. Sanghavi in 1962. With a strong commitment to providing top-notch products, Nilon's has earned its reputation as one of the best pickle companies.
Nilon's offers a diverse range of pickles, including Rajasthani, Standard, Classic, and Khana Khazana variants. Each pickle is made with carefully selected ingredients, ensuring an authentic and homestyle taste. What's more, Nilon's pickles are not only delicious but also affordable, making them accessible to all.
Key Features of Nilon's
Available Options: Lemon, Mango, Green Chilli, Chondoo, Garlic
Regional Pickles: Rajasthani
Delivery: Within a Week
Refunds: No
Payment Modes: Cash on Delivery, Credit/Debit Cards
Price Range: Rs 185/- to Rs 375/-
Also Read: Best Tea Brands in India
8. Jampani Pickles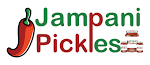 As the scorching heat surrounds you, the desire to savor crispy pickles alongside your favorite foods intensifies. However, with a plethora of pickle brands flooding the market, selecting the perfect one can be quite challenging. Fear not, for we present Jampani, an esteemed Indian pickle company that guarantees satisfaction.
Jampani pickles have earned a widespread following across all age groups, owing to their unique vegetarian and non-vegetarian flavors. Moreover, Jampani offers more than just pickles. You can conveniently shop for high-quality dry fruits, a variety of laddus, and an extensive range of Indian spices, all delivered right to your doorstep.
Key Features of Jampani
Available Options: Mint Chicken, Chicken Kheema, Pudina Mutton, Gongura Chicken, Coriander Mutton, Nethallu
Delivery: 3 – 4 Days
Refunds: 2 – 10 Working Days
Payment Modes: Cash On Delivery, Net Banking, Credit/Debit Cards
Price Range: Rs 199/- to Rs 699/-
Things to Try:
Aachar Rice: Add a twist to your regular rice dishes by mixing cooked rice with aachar. Toss the rice with a generous amount of aachar and some ghee for a quick and flavorful meal. You can also add vegetables, cooked meat, or nuts for added texture and taste.
9. Double Horse Pickles

In search of the finest online pickles in 2023? Look no further than Double Horse brand! Meticulously crafted with a perfect blend of spices and organic ingredients, these pickles are sealed in jars to preserve their exceptional quality. Not only do they add a burst of flavor to any dish, but they also serve as an excellent source of calcium.
Setting itself apart from other pickle brands, Double Horse incorporates a unique mix of herbs for preservation, ensuring a shelf life of 12 months. To maintain its freshness, it should be stored in a dry place and topped with a layer of oil. These premium pickles from Double Horse brand are readily available on popular e-commerce platforms like Amazon and Flipkart. If you're longing for something sour, crunchy, and tangy, then Double Horse brand pickles are the ideal choice.
Key Features of Double Horse
Available Options: Fish, Prawns, Mango, Garlic, Lime, and more
Delivery: Within a Week
Refunds: No
Payment Modes: Cash On Delivery
Price Range: Rs 20/- to Rs 275/-
10. Patanjali Pickles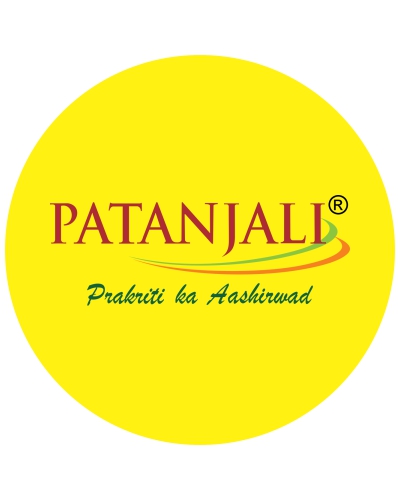 Patanjali Pickles, one of the fastest-growing segments in the Indian food industry, offer a delightful and healthy snacking option. With a tantalizing blend of spices, these pickles are sure to satisfy your taste buds.
The brand is committed to ensuring 100% customer satisfaction. In the rare instance that you receive an expired or poorly packaged product, you have the option to request cancellation and claim a refund. The pickles by Patanjali are an excellent choice for enhancing the flavor and texture of your favorite food items. It is for these reasons that we proudly include them among the best pickles in India.
Key Features of Patanjali
Available Options: Amla, Garlic, Ginger, Lemon, Mixed
Delivery: 5 – 7 Working Days
Refunds: 7 – 10 Working Days
Payment Modes: GPay, PhonePe, Paytm, PayU, MobiKwik
Price Range: Rs 105/- to Rs 380/-
Things to Try:
Aachar Infused Oils: Infuse neutral oils like sunflower or mustard oil with aachar to create aromatic and spicy oils. Heat the oil gently and add aachar to it. Allow the flavors to meld together, strain the oil, and use it to sauté vegetables, marinate meats, or as a finishing drizzle on curries.
11. Neeraj Foods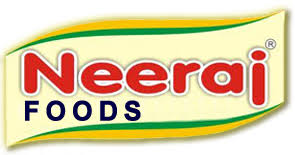 If you're in search of mouthwatering, spicy flavored pickles, Neeraj Foods is the go-to choice. With their commitment to quality, Neeraj Foods has carved a name for itself as a trusted and well-established brand. Their vision is to lead the food processing industry by upholding stringent quality standards.
Indulge in a delightful array of vegetarian pickles, including mango, garlic, ginger, lemon, turmeric, red chili, and more, all crafted using fresh ingredients and a perfect blend of spices. If you have any queries regarding the pickles or wish to discover nearby stores, simply reach out to Neeraj Foods' support team by sharing your personal details – name, phone number, message, and image – at info@neerajfoods(dot)com.
Key Features of Neeraj Foods
Available Options: Mango, Lemon, Green Chilli, Turmeric, Ginger, JackFruit
Delivery: 7-Days (Via Amazon Platform)
Refunds: Non-returnable
Payment Modes: Credit/Debit Cards, Cash On Delivery
Price Range: Rs 120/- to Rs 185/-
12. Jandhaya Foods
Jandhaya Foods has gained popularity among Indians for its commitment to quality standards, opting for natural preservatives and engaging with customers to understand their preferences and deliver the best products.
Over time, it has emerged as a renowned pickle brand in India, boasting a diverse workforce comprising both men and women. The brand sources the finest ingredients from an extensive network of farmers, ensuring the use of cold-pressed oils to preserve texture and flavors. Moreover, Jandhaya Foods exports its pickles to over 10 countries, employing leakage-free packaging techniques.
Key Features of Jandhyala Foods
Available Options: Mango, Ginger, Garlic, Wood Apple, Sorrel Leaves, Tomato, Red Chilli, Tamarind, Citron, Amla, and more
Returns: Within 12 Days
Refunds: Within 4 Days (After Approval)
Payment Modes: Credit Card, Debit Card, Wallets, Paypal, UPI, Netbanking
Price Range: Rs 175/- to Rs 1,100/-
Things to Try:
Aachar Raita: Prepare a refreshing raita by whisking yogurt and adding aachar to it. Stir in chopped onions, tomatoes, cucumbers, and fresh herbs like mint or coriander. This tangy and creamy accompaniment pairs well with biryanis, pulao, or any spicy Indian dish.
13. Pachranga Pickles

Since its inception in 1925, Prachranga, a Haryana-based company, has been at the forefront of introducing authentic pickles to Indian consumers. This leading brand is known for its impeccable taste, achieved through the perfect blend of organic ingredients and exotic spices.
But Prachranga doesn't stop at pickles alone; they also offer an extensive range of food items such as chutneys, sauces, food wraps, cooking paste, murabba, vinegar, herbal ras, gulkand, and digestives, all at affordable prices. With Prachranga, you can indulge in a diverse culinary experience that is sure to satisfy your taste buds.
Key Features of Pachranga Pickles
Available Options: Achar, Amla, Mango, Carrot, Dela, Chili, Dheu Pickle, Dried Mango, Ginger Lime, Karela, Karonda, Kathal, Lotus Stem, Mushroom, Mixed, Zimikand Sweet, Swanjana Falli, Turnip Cauliflower
Returns: N/A
Refunds: N/A
Payment Modes: N/A
Price Range: Rs 150/- to Rs 499/-
14. Mother's Recipe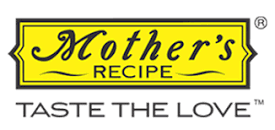 Experience the authentic taste of Indian pickles in the comfort of your own home by visiting the Mother's Recipe store. With manufacturing units in Bharoda, Pune, and Kolkata, Mother's Recipe is dedicated to becoming the national leader in the ethnic food category.
One can indulge in a variety of flavors such as mango, mixed, lime chili, and more, all available at affordable prices. These pickles are crafted using natural ingredients and adhere to high manufacturing standards, ensuring a delightful taste experience. In addition to pickles, Mother's Recipe offers a wide range of products including spices, chutneys, papadams, cooking pastes, powders, ready-to-eat items, canned vegetables, and mango pulp.
Key Features of Mother's Recipe
Available Options: Mango, Lime Chilli, Mixed, Green Chili, Mango Ginger, Madras Thokku, Garlic, Citron, Tomato, Gongura, Sweet Lime, Choondo, and more
Regional Pickles: Bengali, Punjabi, Gujarati, Rajasthani, Maharastra, Andra, Kerala, Madras, Karnataka
Delivery: 7-10 Working Days
Refunds: 5-7 Working Days
Payment Modes: Credit/Debit Cards, Net Banking, and COD
Price Range: Rs 47/- to Rs 360/-
Things to Try: 
Aachar Chaat: Give your chaat recipes a unique twist by incorporating aachar. Sprinkle aachar on top of papdi, sev puri, or dahi vada to add an extra punch of flavor. The tanginess of the pickle cuts through the sweetness and spiciness of the chaat, creating a delightful balance.
15. The Postcard

Savor the delightful flavors of spicy and sweet pickles from The Postcard. Alongside their delicious snacks, sweets, and dry fruits, The Postcard offers a range of pickles including Mango, Ginger, Tomato, and more. These pickles are crafted using organic ingredients and contain no artificial preservatives.
The company presents a variety of pickle combos that perfectly complement meals and chapatis. With a harmonious blend of creamy and zesty masalas, these pickles not only enhance flavor but also contribute to boosting immunity. By incorporating these pickles into your daily meals, you can enjoy a distinctively spicy taste experience that adds a touch of excitement to your culinary journey.
Key Features of The Postcard
Available Options: Ginger, Tomato, Avakaya, Gongura, Kul Pickle, Red Chili, Mango Mustard
Regional Pickles: Andhra, Bengali, Himachal, Sikkim, Konkani, Banarasi
Delivery: Within 3 Days
Refunds: Yes
Payment Modes: MasterCard, Visa, UPI
Price Range: Rs 89/- to Rs 249/-
16. Eastern

Eastern is a well-recognised brand that is founded on its cultural heritage. It is where taste meets artistry. As a renowned condiment brand, they are dedicated to enhancing culinary experiences by offering a wide range of exquisite flavors and premium quality ingredients.
For the brand, condiments are not mere accompaniments but essential elements that elevate the gastronomic journey.  From tangy and zesty sauces to aromatic and flavorful spices, Eastern condiments are a testament to their commitment to delivering exceptional taste.
Key Features of The Postcard
Available Options: Puliyinchi pickle, Amla pickle, Chicken pickle, Fish pickle, Hot and Sweet Lime pickle, Red Chilli pickle, Gongura pickle
Regional Pickles: Andhra, Bengali, Kerala
Delivery: Within 3 Days
Refunds: Yes
Payment Modes: MasterCard, Visa, UPI, PhonePe
Price Range: Rs 240/- to Rs 270/-
Things to Try:
Aachar-Marinated Vegetables: Slice or dice your choice of vegetables, such as bell peppers, zucchini, or mushrooms. In a bowl, mix aachar with a little oil, lemon juice, and spices of your choice. Toss the vegetables in the marinade and let them sit for at least 30 minutes. Roast or grill the marinated vegetables until they are tender and slightly charred.
17. Grandma's Food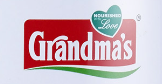 Grandma's promises a culinary extravaganza crafted on generations of expertise and cherished family recipes come together to create an exceptional condiment brand. With a rich heritage deeply rooted in tradition, Grandma's has been delighting taste buds with its delectable creations for decades.
Grandma's understands the importance of preserving the authentic flavors and nostalgic memories associated with homemade condiments. Each jar is crafted with love, care, and the finest ingredients, ensuring that every bite is a journey back to the comforting tastes of yesteryears.
Key Features of The Postcard
Available Options: Dates pickle, Hot Sweet Lime pickle, Green Chilli pickle, Vadukappuli Lime pickle, Green Chilli Pickle
Regional Pickles: Andhra, Kerala
Delivery: Within 5 Days
Refunds: Yes
Payment Modes: MasterCard, Visa, UPI, PhonePe, Cash
Price Range: Rs 200/- to Rs 250/-
Best Way to Add Pickle to Your Indian Cuisine
In Indian cuisine, pickles, or achaar, are an integral part of the culinary experience. They add a burst of flavor, spice, and tanginess to meals. If you want to incorporate pickles into your Indian diet, here are some tips to help you make the most of these delicious condiments:
Explore Regional Varieties:
India boasts a wide range of pickles, each with its unique flavors and spice levels. Try exploring regional varieties like mango pickle, lime pickle, mixed vegetable pickle, or garlic pickle to experience the diverse taste profiles.
Pair with Traditional Dishes:
Pickles are traditionally served as accompaniments to Indian meals. Pair them with dishes like dal-rice, roti, paratha, or biryani to add an extra kick of flavor. The contrasting tastes of the pickle and the main dish create a delightful combination.
Experiment with Homemade Pickles:
Homemade pickles are a great way to enjoy authentic flavors and control the ingredients. Consider making your own pickles using traditional recipes handed down through generations. This allows you to customize the spice level, oil content, and ingredients according to your preferences.
Add Pickle to Curries and Gravies:
Take your curries and gravies to the next level by adding a spoonful of pickle. The tanginess and spice of the pickle can transform the flavors of the dish, giving it a unique twist. Stir in a dollop of pickle during the cooking process or use it as a garnish.
Incorporate Pickle in Rice Dishes:
Jazz up plain rice by mixing in some pickle. Whether it's lemon pickle with lemon rice or mango pickle with mango rice (known as "mango rice" or "maavinkaayi chitranna"), adding pickle to rice dishes adds a burst of flavor and complexity.
Enjoy Pickles with Indian Snacks:
Indian snacks like samosas, pakoras, or chaats are elevated with the addition of pickles. Serve pickles as a side or dip for these snacks to add a tangy and spicy element to the taste experience.
Experiment with Pickle Chutneys:
Create unique chutneys by blending pickles with fresh ingredients like coriander, mint, or yogurt. These pickle chutneys can be served with kebabs, sandwiches, dosas, or as a flavorful spread.
Remember to start with small portions of pickle as they can be quite potent. Gradually increase the quantity based on your taste preferences. With these tips, you can add an explosion of flavors to your Indian meals using pickles and experience the rich culinary heritage of India.
Pickle Purchasing Guide: Key Factors to Consider When Choosing a Brand
When buying pickles from a brand, there are several factors to consider to ensure you make the best choice:
Quality: Look for a brand that emphasizes quality in its pickles. Check for certifications or quality standards that the brand follows to ensure the pickles are made with fresh ingredients and proper manufacturing processes.
Ingredients: Examine the ingredient list to ensure the pickles are made with natural and high-quality ingredients. Avoid brands that use artificial flavors, colors, or preservatives.
Flavors and Varieties: Consider the range of flavors and varieties offered by the brand. Look for options that align with your taste preferences and offer a diverse selection to keep your meals interesting.
Shelf Life: Check the shelf life of the pickles to ensure they will remain fresh for a reasonable period. Longer shelf life indicates better preservation methods and allows you to enjoy the pickles for a longer time.
Packaging: Assess the packaging of the pickles. Look for jars or containers that are well-sealed to maintain freshness and prevent leakage. Additionally, consider the packaging size to ensure it suits your consumption needs.
Reputation and Reviews: Research the brand's reputation and read reviews from other customers. Positive feedback and a good reputation indicate that the brand consistently delivers quality products.
Price: Compare the prices of pickles from different brands, keeping in mind the quality and quantity offered. Look for a brand that offers good value for money without compromising on taste or quality.
Bottom Line
In today's food culture, pickles have become the trendy pick-me-up. With the least amount of work needed to make them, they are the easiest things to eat with rice and chapati and enjoy the crispy flavors – mango, tamarind, lemon, ginger, etc. To help you make a choice, we have compiled the list of top pickle brands in India from best-selling to the hottest trends in the market. Of all, which pickle do you like the most? Are you using any of the above-mentioned items? We would love to hear from you!
Frequently Asked Questions
1. What are the best pickle brands in India?
Priya, Bloom Foods, Nilon's, Patanjali, and Jampani pickle brands are popular in India.
2. Do these brands offer a variety of pickle flavors?
Yes, these brands offer an extensive range of pickle flavors to cater to diverse tastes. Common flavors include mango pickle, lime pickle, mixed vegetable pickle, garlic pickle, and more. They also offer variations in spice levels, oil content, and regional specialties, providing a wide selection for consumers.
3. Is it good to store pickles in the fridge?
Yes, storing pickles in a refrigerator retains the natural taste.
4. What is the average shelf life of pickles?
Pickles may typically last for 2 years when unopened and 2-4 months once you start using them daily.
5. Can these pickle brands accommodate dietary preferences? 
Yes, many of these pickle brands understand the importance of catering to various dietary preferences and offer options to suit different needs. You can find vegetarian and vegan pickles, as well as gluten-free and preservative-free options, ensuring that individuals with specific dietary requirements can still enjoy the flavors of these brands.