Breakfast is said to be the most important meal of the day, and what's better than starting it off with a bowl of delicious and nutritious muesli? In a world where we are constantly on the go, muesli has become a go-to breakfast option for millions worldwide.
From the classic combination of oats, nuts, and dried fruits to creating blends of exotic grains and spices, the world of muesli is vast and diverse. In India, muesli's popularity has risen steadily in recent years, with many brands competing for the top spot. But which brands truly stand out? In this article, we explore the best muesli brands in India to help you make an informed choice and start your day on the right note.
What is Muesli?
Let's begin with understanding what Muesli is; Muesli is a concoction of several healthy food items that are combined to create a tasty yet fulfilling breakfast. The ingredients that go into it are:
Rolled oats
Seeds
Dry fruits
Nuts
Raisins
Almonds
And much more, depending on what someone likes. Musli can also be prepaid in several different ways. Some people like to soak it in milk overnight, whereas some people eat it as cereal in the morning. But there is no limit to concocting a new recipe. Regardless of how someone prepares Muesli, it's sure to taste great. Now that you are set for what you are going to eat, check out this list of the best health drinks.
Our Top Picks:
| | |
| --- | --- |
| Best Overall | TATA Soulfull |
| Best For Health | Nourish Organics |
| Best Budget | Kellogg's |
| Best Flavors | The Whole Truth |
Top 13 Muesli Brands in India
This versatile cereal mix is packed with fibre, protein, and a variety of tasty ingredients to keep you energised throughout the day. But with so many brands on the market, which ones are the best? We've done the taste-testing for you and rounded up the top muesli brands in India that will have you saying, "Mmm, muesli!"
1. TATA Soulfull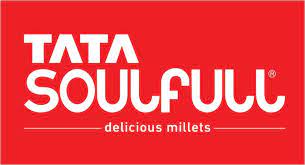 TATA Soulfull is a brand that has captured the hearts of consumers in the health and wellness food sector since its launch in 2013. Owned by Tata Consumer Soulfull, the brand specialises in creating delicious millet-based products for both kids and adults. The brand does not use preservatives, making the products a healthy alternative to traditional packaged foods, and they are also sustainable and environmentally friendly. They are free of maida, trans fats, and cholesterol, making them a guilt-free snack or meal option.
TATA Soulfull's portfolio boasts a range of products, including plant-based protein drinks, cereals, muesli, and healthy snacks. These products are rich in calcium, protein, fibre, and other essential nutrients derived from super grains such as millet.
Why is this on the list?
Gives you the wholesome nutrition of crunchy Ragi.
Contains 80% whole grains, fruits & nuts.
It is a great source of protein and calcium.
It has a high concentration of fibre.
Also Read: Best Rice Brands in India  
2. The Whole Truth Foods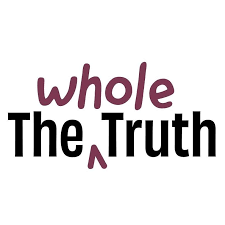 Mr Shashank, now the CEO of The Whole Truth, was fed up with false claims by brands of packaged food. So, he set out on a path to create a product that remains transparent and aids in weight loss. The Whole Truth is a health and wellness food brand that is passionately committed to creating products using only the finest quality ingredients. They believe that good food should not only taste delicious but should also be good for you.
This company offers a variety of sweet, healthy treats to suit any craving – from dark and milk chocolate delights to nut butter spreads, muesli mixes and protein bars. All ingredients are carefully curated with no added sugars or unhealthy additives such as artificial flavours & colours so that customers can indulge guilt-free. Visit our website for The Whole Truth offers & coupons.
Why is this on the list?
They are completely transparent with their ingredients.
Rich in protein, natural fibre & complex carbs.
The product contains zero refined sugar.
All their ingredients are produced in-house.
3. Yoga Bar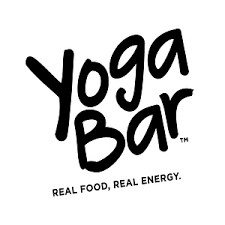 Yoga Bar has emerged as a pioneer in the industry with its commitment to using only simple and wholesome nutritious ingredients in its products. The brand was created by Suhasini Sampath and Anindita Sampath, under the umbrella of Sproutlife Foods, with a mission to promote a healthier lifestyle through the food we eat.  Yoga Bar has an extensive portfolio of products that caters to a wide range of dietary preferences and requirements.
Giving consumers quality above all else, this brand prides itself in the craftsmanship of its products. Offering everything from Bars & Muesli to Baby Food and Whey Protein – each item is made with a nutritional focus for taste.
Yoga Bar has built a huge community of loyal customers in the last year because of its quality products and great taste. Do you know what will make their Muesli taste even better? Promo codes from Yoga Bar!!
Why is this on the list?
They don't add any artificial flavours or preservatives.
Great taste and loaded with nutrients.
High concentration of protein and fibre.
It's great for weight loss.
Also Read: Best Pickle Brands in India
4. MuscleBlaze – Dark Chocolate & Cranberry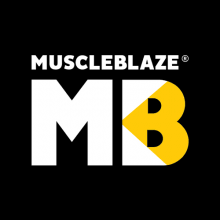 MuscleBlaze was founded in 2012 with a mission to provide innovative, high-quality sports nutrition supplements tailored specifically for Indian customers.  One of MuscleBlaze's notable innovations is its pioneering introduction of an SMS-based product authenticity mechanism supported by protein test certificates from NABL-certified labs. This means that customers can be sure they are getting genuine and safe products every time.
MuscleBlaze is also the first brand in India to introduce the patented Scoop-on-Top design, solving the age-old problem of finding the scoop inside a new jar. Notably, the brand is also famous for its tasty chocolate whey protein shake, which was ranked as the best-tasting shake by consumers in a blind taste study conducted by Nielsen in 2015. Visit our website to save more on products from MuscleBlaze.
Why is this on the list?
Contains 25 grams of protein per 100 grams.
Rich in antioxidants and other nutrients.
Contains the sweetness of chocolates and the goodness of fruits.
Easy to prepare and consume.
5. Kellogg's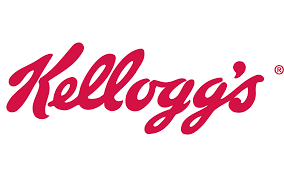 Kellogg's is a leading breakfast food brand in the world, operating in over 180 countries, including India and South Asia. The brand was founded by W.K. Kellogg, who believed in the importance of nutrition and well-being. The company's commitment to these values has not wavered in over 100 years, and Kellogg's is continually striving to provide families with better breakfast options.
Kellogg's wide range of cereals is made with staple grains like wheat, corn, and rice. Kellogg's has expanded its portfolio to include snacks, such as the beloved Pringles chips, as well as breakfast and in-between meal products like Kellogg Upma and K-energy Bars.
Why is this on the list?
Crunchy, sweet and a flavourful taste.
It's packed with lots of vitamins.
It is simple to adapt to your own recipe.
It keeps you full for a long time.
Also Read: Best Peanut Butter Brands in India
6. Monsoon Harvest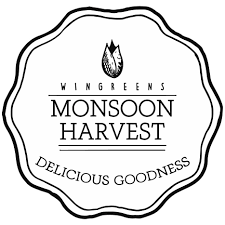 Monsoon Harvest is a vibrant and conscious local food brand committed to providing its customers with wholesome and sustainable food products. As a family-run business established in 2015, Monsoon Harvest has a deep-rooted philosophy that emphasises using ancient local grains and produces grown in India in modern and sustainable ways. Their product range consists of breakfast mueslis & cereals, as well as snacks.
All their products are made in small batches at their FSSAI-licensed manufacturing facility in Coimbatore, India, using traditional techniques that are upheld by a strong female workforce. These locally grown, naturally gluten-free favourites – such as amaranth, millets and Palmyra sugar – originated in India centuries ago but are still used today by health-conscious eaters seeking wholesome options.
Why is this on the list?
A perfect blend of traditionally grown ingredients with modern taste.
Completely natural ingredients.
Fulfilling and nourishing portions.
Affordable prices.
7. Nourish Organics – Honey Crunch Muesli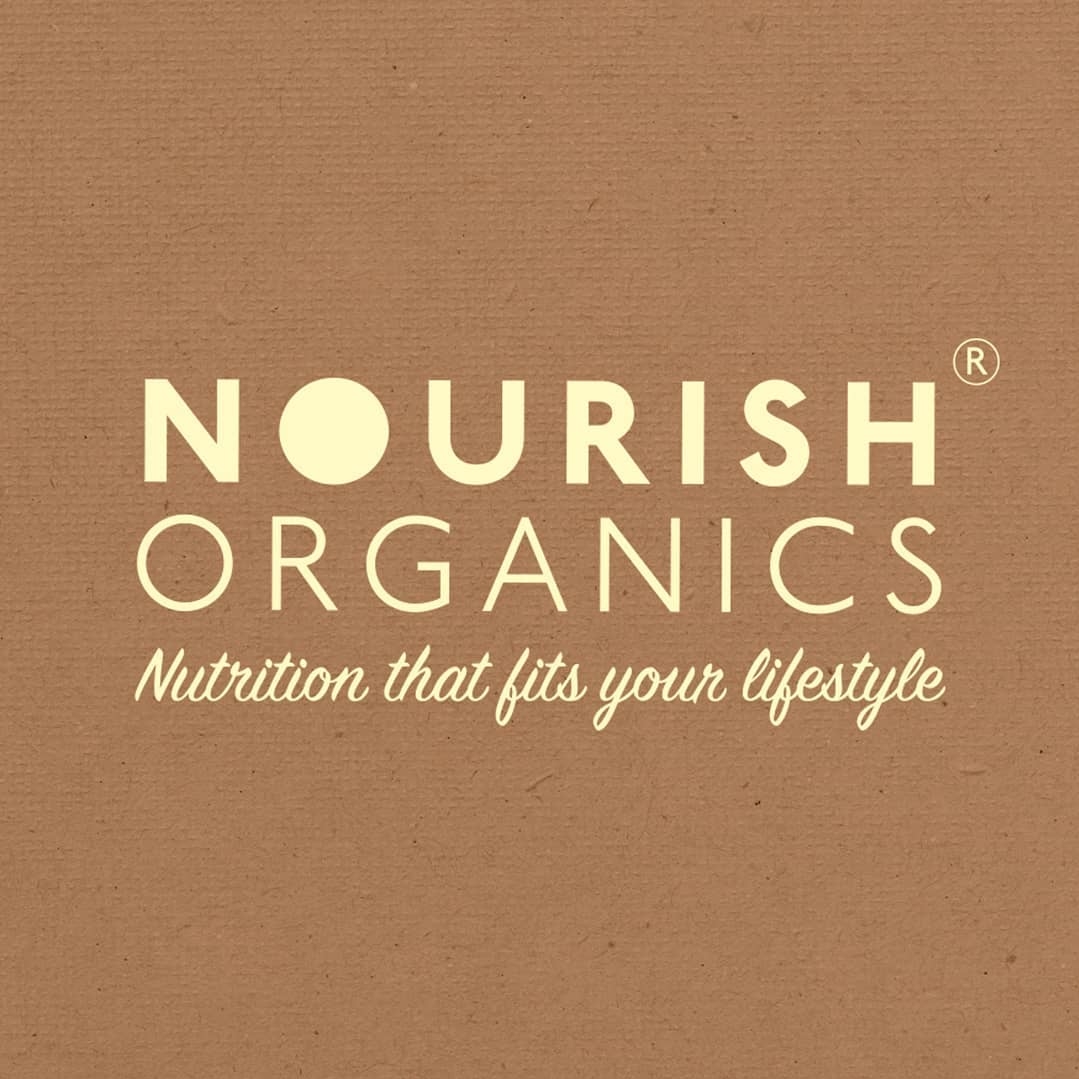 Nourish Organics is a homegrown food brand that focuses on sustainability and wholesome nutrition. Nourish Organics has been dedicated to providing customers with sustainably sourced, chemical-free goods since 2008. Their commitment goes beyond health and wellness—they strive to make the world a better place via environmentally conscious practices and ethical sourcing methods.
The brand sources its raw materials from trusted farmers who follow sustainable farming practices, ensuring that the products are of the highest quality. Nourish Organics' products are also certified organic and free from artificial additives, ensuring that customers get the full benefits of the natural ingredients. Also, this brand is best known for its organic honey, letting you enjoy the natural freshness.
Why is this on the list?
Completely organic ingredients.
Nourishing and fulfilling breakfast.
High in protein and vitamins.
It is easy to cook.
Transform Your Breakfast Cereal
Crispy Muesli-Coated Chicken Tenders: Take your chicken tenders to a whole new level by giving them a crunchy muesli coating. Dip the chicken strips in beaten egg, then roll them in a mixture of crushed muesli and breadcrumbs. Bake or fry until golden and crispy. The muesli adds a unique texture and a hint of sweetness, turning this classic dish into a delightful surprise.
Muesli Energy Balls: Combine the nutritious power of muesli with the convenience of energy balls. In a food processor, blend dates, nut butter, honey, and a dash of cinnamon. Add muesli and pulse until well combined. Roll the mixture into bite-sized balls and refrigerate for an energizing snack on the go. These little gems pack a punch of flavor and provide a wholesome boost of energy.
Muesli-Stuffed Baked Apples: Elevate your dessert game with this delightful twist on baked apples. Core your favorite apples and fill the cavities with a mixture of muesli, chopped nuts, honey, and a sprinkle of cinnamon. Bake until the apples are tender and the muesli filling is toasted to perfection. Serve warm with a dollop of vanilla ice cream or a drizzle of caramel sauce for a heavenly treat.
Muesli Crumble Topping: Give your fruit crumbles an extra layer of deliciousness by adding a muesli crumble topping. Simply mix muesli, flour, butter, and a touch of brown sugar until crumbly. Sprinkle this delightful mixture over your fruit filling and bake until golden and bubbling. The muesli adds a delightful crunch and a wholesome twist to this classic dessert.
Muesli Trail Mix: Create a custom trail mix by combining muesli with your favorite nuts, seeds, and dried fruits. The muesli provides a satisfying crunch and a medley of flavors, while the nuts and fruits add variety and nutritional goodness. Pack this homemade trail mix for your outdoor adventures, snack breaks, or as a delicious topping for your favorite yogurt.
8. GAIA – Crunchy Muesli Fruit and Nut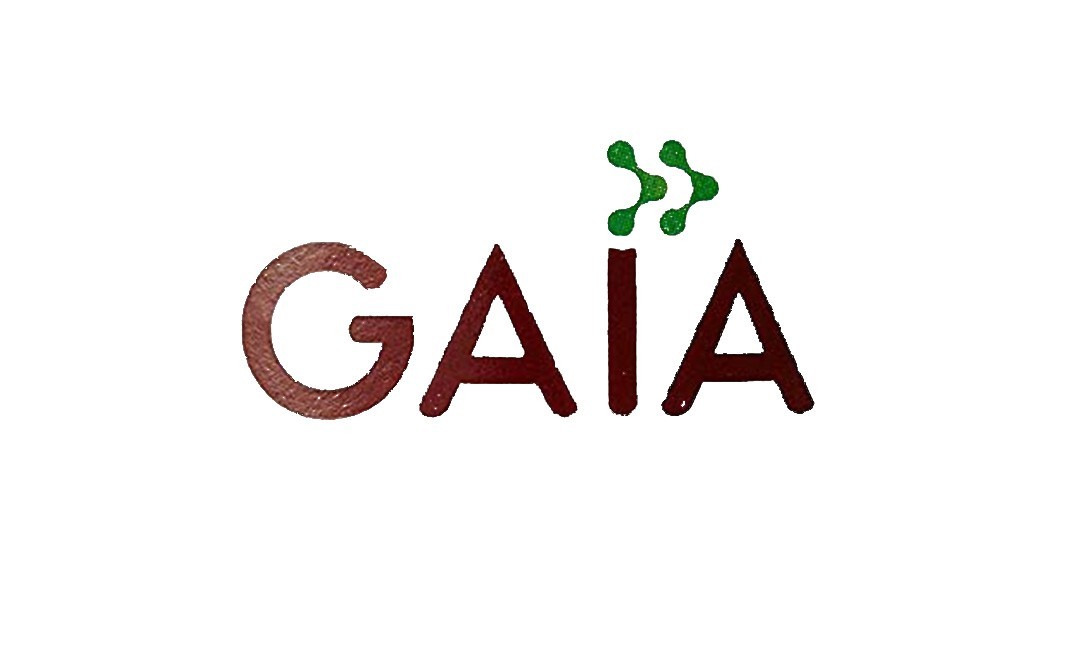 Gaia is a health and wellness food brand that has been a pioneer in the industry in India since its launch in 2009. The brand was founded by Cosmetic Engineer and entrepreneur Dolly Kumar and is a part of Cosmic Nutracos Solutions. With a wide range of more than 81 products, Gaia is the only FMCG brand in India that has such a diverse selection of health food products and nutritional supplements. Gaia has a well-established distribution network in India with a presence across 25k+ conventional retail outlets and 600+ modern trade outlets.
The heart and soul of the brand Gaia lie in the 'Gaia Theory' that inspired its creation. Gaia is the Greek name for the Goddess of the Earth, signifying the brand's focus on exploring and extracting the health secrets of the Earth's natural resources. The brand believes that, like the earth, our bodies, too, have the power to regenerate, and natural remedies are the best way to achieve that.
Why is this on the list?
Rich in protein and dietary fibre.
It has zero cholesterol and zero trans-fat.
This product is made of natural ingredients.
It is very affordable and tasty.
9. Bagrry's – Crunchy Muesli

Through their innovative approach, Bagrry's has managed to ensure that every product they offer is not only delicious but also beneficial to your health. The quest for healthy ingredients has taken Bagrry's on a journey around the world, sourcing only the best natural ingredients from different countries. For instance, the brand's Muesli recipe consists of oats sourced from the British countryside and almonds from California, making it a truly international product.
Bagrry's goes the extra mile to guarantee that only the best and most nutritive parts of these ingredients are used. For instance, their Muesli is high in oats and fibre-rich bran, making it an ideal breakfast choice for a healthy lifestyle. The subtle sweetness in Bagrry's muesli originates from natural honey and is combined with the right number of nuts and fruits to create a delicious, nutritious and healthy breakfast that everyone will enjoy.
Why is this on the list?
High in antioxidants that improve your heart health.
It promotes muscle recovery because of high amounts of Protein.
Helps maintain proper weight.
Tasty and crunchy.
So, to answer your question, is Muesli good for weight loss? It might be hard to eat healthily every day, but these Mueslis will make it a lot easier to lose weight. Hoping that this article serves its purpose of helping you choose the right product; you might like to read about the best fitness tracker bands in India and keep track of your fitness while you eat better.
10. Max Protein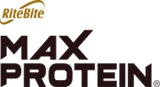 Max Protein is an up-and-coming wellness brand that offers a diverse range of nutritious snacks, each packed with essential proteins and vital nutrients. Catering to the increasing demand for healthier snacking options that are both tasty and fulfilling, this brand has been making strides in the health food industry. Max Protein offers a wide range of snacks that are sure to satisfy taste buds and nutritional needs alike.
Individuals with active lifestyles can count on this product's impressive protein content and sustainable energy, ideal for keeping up with their daily routines. Busy executives, students, fitness buffs…there's something everyone can benefit from in this lineup! From protein bars to cookies and chips, their product line is designed to cater to every need and preference.
Why is this on the list?
All their products are based on plant proteins.
Boosts and sustains energy.
Loaded with protein, fibre, good fat and 7 super grains.
Provides immunity and antioxidants.
11. Quaker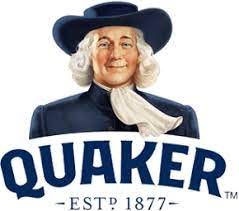 Quaker Oats Company, is a truly renowned name in the world of health and wellness food and has been committed to providing excellence through its products for over 140 years. The brand has invested in industry-leading science, technology, and talent, allowing it to harness the goodness of oats and transform them into products that benefit the human body.
Whole grains are a powerhouse of nutrition, providing the body with essential elements like fibre, vitamins and minerals to help it stay energised. Adding them to one's diet is an excellent way to ensure healthy well-being. Quaker Oats Company has been at the forefront of breeding, growing, and milling practices that are backed by experience and reflect their commitment to quality and agricultural integrity.
Why is this on the list?
They offer several types of muesli, including protein, puffed and simple granola.
Quaker muesli can be perfectly paired with yoghurt and fruits for additional taste.
High-quality, premium ingredients.
Long shelf life.
12. Urban Platter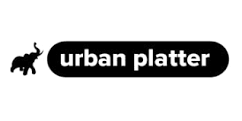 Urban Platter is a brand that embodies culinary delight and gastronomic exploration. With a passion for sourcing the finest ingredients from around the world, Urban Platter takes food lovers on a global journey of flavors and textures. Their philosophy revolves around providing high-quality, natural, and sustainable products that elevate the dining experience.
At the heart of Urban Platter is a commitment to authenticity and innovation. They curate a diverse range of products, including spices, sauces, condiments, snacks, and more, carefully crafted to satisfy even the most discerning palates. Whether you're craving the exotic spices of the Orient, the rich flavors of the Mediterranean, or the goodness of wholesome superfoods, Urban Platter has you covered.
Why is this on the list?
Their muesli has the added benefit of oats, quinoa, pumpkin and sunflower seeds.
Contains dietary fibers and protein.
Can be used as a topping ingredient for yogurt and ice-cream.
13.Nourish Organics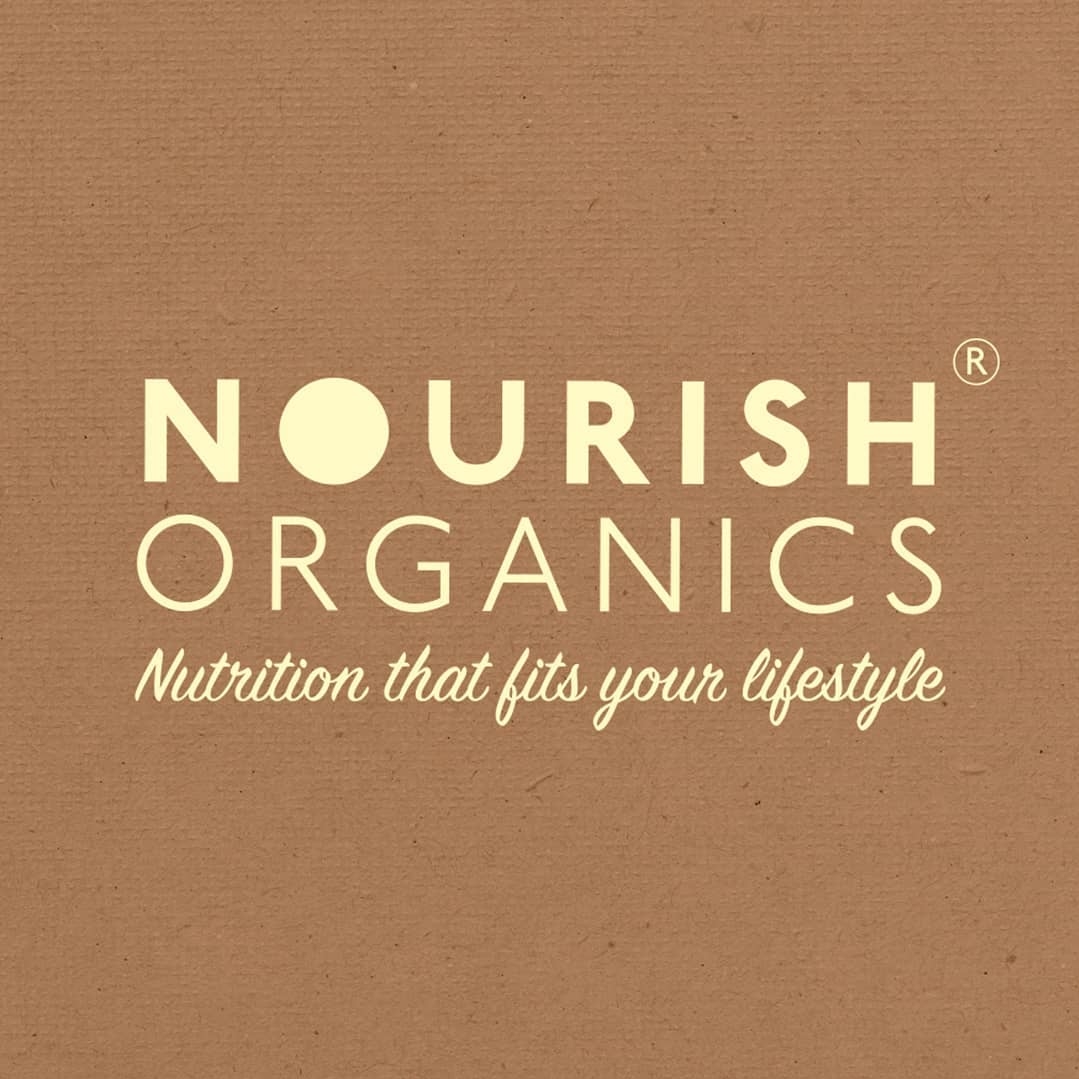 Nourish Organics is a prominent brand known for its commitment to providing organic and healthy food options. With a strong emphasis on natural ingredients, the brand aims to nourish individuals while promoting sustainable agriculture and responsible sourcing practices.
Founded with the belief that food should be free from harmful chemicals, Nourish Organics offers a wide range of organic snacks, cereals, and health bars that cater to diverse dietary preferences. One of the key highlights of Nourish Organics is its dedication to transparency and ethical practices. They work closely with local farmers and artisanal communities, promoting fair trade and supporting sustainable livelihoods. By maintaining a close relationship with their supply chain, the brand ensures the integrity of their products while positively impacting the communities involved.
Why is this on the list?
Contains heart-healthy fiber and plant protein.
Allergy and vegetarian friendly.
Sweetened with natural, organic honey.
Benefits of Muesli
Apart from being insanely tasty, Muesli has a number of health benefits that improve your overall health and lifestyle. Even the most renowned doctors and dieticians recommend having Muesli on a regular basis. Or look at it this way: it's easy to prepare and makes your fast-paced life much easier to manage. Additionally, here is the list of major health benefits of having Muesli:
Even though the Indian diet is full of nutrients, it's also high in carbs, unhealthy fats, and carbs, which might make you sluggish throughout the day. And the cereals available in supermarkets are also very high in sugar. Whereas Muesli is a much healthier option.
Fibre is an essential dietary requirement; it has numerous health benefits. From maintaining healthy bowel movements to lowering cholesterol levels. Fibre plays a vital role in the smooth functioning of your overall health.
Obesity is a major concern among the populous today; it causes several diseases and even deaths. Muesli helps you tackle all these issues. It keeps you full for a long time, preventing you from eating often, and results in healthy weight loss.
Muesli contains unsaturated fats, which help you lower your cholesterol levels. And it also contains Omega-3 fatty acids that aid in maintaining proper heart rhythms. Additionally, vitamin E helps you prevent plaque buildup, which is a major contributor to heart attacks.
Because Muesli contains so many healthy ingredients, it's also rich in various nutrients. These nutrients are as follows:
1. Protein
2. Fat
3. Saturated fat
4. Carbohydrates
5. Sugar
A lot of people prefer to consume Muesli with milk, but that is not its limitation. You can soak it overnight and much more. Your creativity and ideas can make Muesli much tastier.
As Muesli is low in sugar, it becomes a very good option for people suffering from diabetes. The number of nutrients in it also helps in tackling diabetes and keeping it at bay.
According to studies conducted by Friedrich-Alexander University in Germany, Muesli can drastically improve bone strength and prevent osteoporosis and arthritis.
FAQs
1. Is muesli just another type of cereal?
Not at all! Muesli is a cereal mix that typically includes a variety of rolled oats, nuts, seeds, and dried fruits. Unlike many commercial cereals, it is often lower in sugar and can be customised to suit your taste preferences.
2. Can muesli help me lose weight?
Yes, muesli can be a great addition to a weight-loss diet. Its high fibre content helps keep you feeling full, while the protein and complex carbohydrates provide sustained energy. Just be sure to watch your portion sizes and avoid brands that are high in added sugars.
3. Are all muesli brands equally healthy?
No, not all muesli brands are created equal. Some may contain more added sugars or processed ingredients than others, so it's important to read the nutrition labels carefully. Look for brands that are high in fibre and protein and low in added sugars and artificial additives.
4. Can I eat muesli for dessert?
Absolutely! Muesli can be a healthy and delicious dessert option when paired with yoghurt or milk and topped with fresh fruit. You can even add a drizzle of honey or maple syrup for a touch of sweetness.
5. What's the best way to enjoy muesli?
The beauty of muesli is its versatility! You can enjoy it with milk or yoghurt for a classic breakfast or use it as a topping for smoothie bowls, pancakes, or oatmeal. You can even use it to make homemade granola bars or energy bites for a nutritious snack on the go.