It is impossible to find a home that does not have a set-top box these days, as it caters to the varied entertainment needs of an entire family. Be it daily soaps, films, celebrity interviews, reality shows or sports, the set-top box can deliver it all. Our Indian government has also made it mandatory for homes to have a set-top box connection, which has created a huge demand for these devices online.
You can find several service providers in the country offering these set-top boxes under various plans along with add-on packages. If you wish to invest in a useful set-top box, then we can help in finding the right one to get a fair dose of entertainment every day.
Top 10 Set-Top Boxes In India
Last update was on: January 29, 2023 9:05 am
TATA SKY HD Set Top Box with Hindi Lite Pack (1 Month)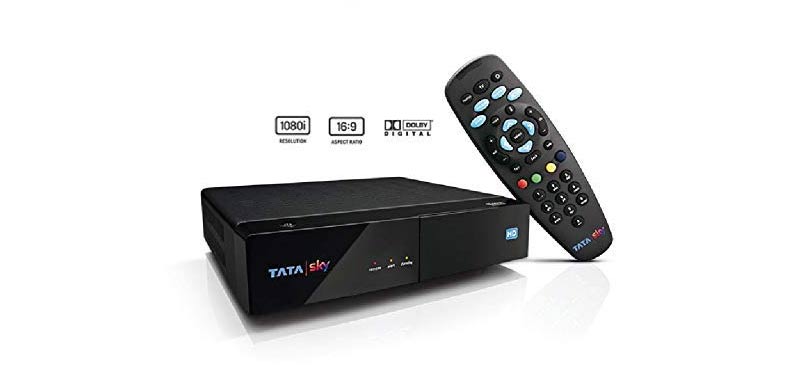 The HD set-top box by Tata Sky comes with a 1-month Dhamaka Pack while assuring superb picture quality with sharp images, vibrant colors and Dolby Digital surround sound. Equipped with the ability to deliver content in HD quality, it enhances your viewing experience with a display resolution of 1080i and 16:9 aspect ratio. The device utilizes compression technology and has customizable packages at affordable costs.
Their 24×7 services allow you to choose from a wide range of services like Vedic Maths, cooking, Tata Sky Fitness, cartoon games, English lessons, etc. As soon as you have purchased the Tata Sky set-top box, their authorized personnel will take care of the installation. For best in Tata Sky DTH Plans, check out this page.
Airtel Digital TV HD Set Top Box With HD Pack (1 Month)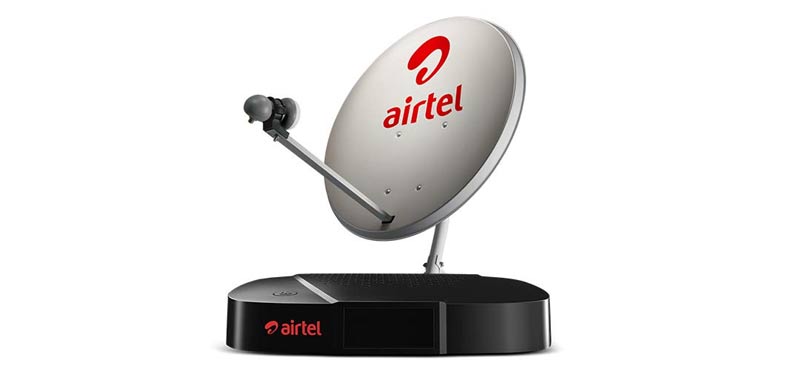 Coming from one among the pioneers of DTH services in India, this HD set-top box from Airtel can transmit 400 plus channels in HD quality. It comes with a single universal remote to have good control over both your set-top box and TV. With this device, you can record and pause Live TV shows and watch it later at your convenience.
It is capable of delivering pictures in impeccable Full HD resolution of 1080p backed by 5.1 Dolby Digital surround sound experience. Installation of this set-top box will be handled by an Airtel executive and you can clear your queries at the call center with 24×7 support.
Do check out the top Airtel DTH packages.
Dish TV NXT HD Set Top Box With Super Family Pack (1 Month)

The Dish TV HD set-top box is the perfect choice to take your entertainment time to the next level. Apart from offering HD viewing experience on TV, this device provides 50 HD channels in different genres. You can also enjoy customized packages, HD Add-on packs or SD packs to get access to more than 500 channels.
The pictures delivered in 1080p image resolution along with an immersive 5.1 surround sound can enhance your favorite TV shows. They also provide 10m wire, free installation service, and 24/7 customer care service for clearing all your queries related to the DTH service.
TATA SKY HD Set Top Box With Dhamaal Mix HD (1 Month)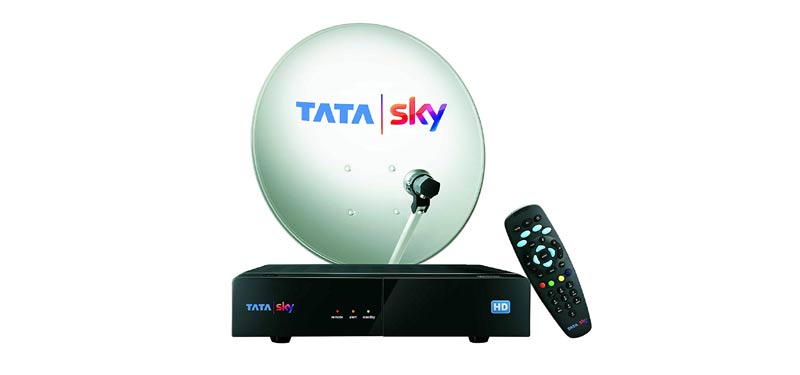 Aimed to provide a stunning HD TV watching experience, Tata Sky offers this set-top box with a 16:9 aspect ratio and 1080p image resolution quality. This 3D compatible device lets you choose from special channels like actve stories, actve games, actve cooking, actve darshan, actve english, actve kids, and actve learning.
Powered by MPEG4 compression technology, it assures unforgettable High Definition experience. This HD set-top box can telecast a minimum of 24 HD channels and if choosing regional packs, you will get access to 10 HD channels along with 105 SD channels. Plus, there are no charges for installation.
Dish TV Nxt HD Set Top Box With 1 Month Titanium Pack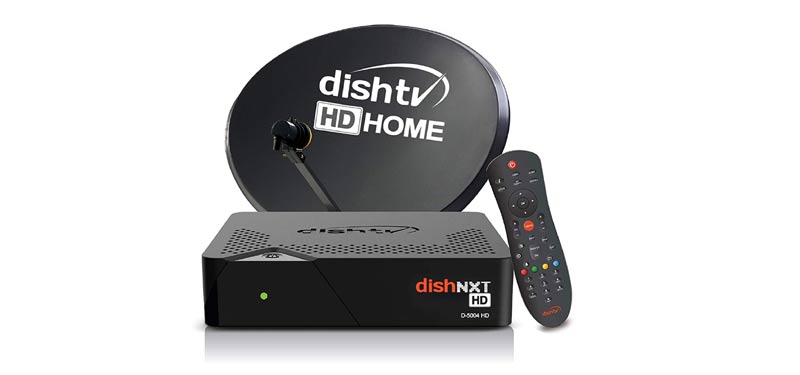 The Dish TV Next Generation set-top box is designed with high-end features and advanced MPEG4 Compression technology to assure top-notch TV entertainment. This device is offered with an unlimited recording feature to help you record your favorite cricket match or daily soaps. It can offer High Definition content in 1080p resolution quality while supporting 5.1 surround sound.
Dish TV offers this DTH with a wireless universal remote control. You also get a free Titanium pack for 1 month while buying this HD set-top box. An authorized technician will handle the free installation process.
STC Wi-Fi Digital Satellite HD Set Top Box (with Wi-Fi Dongle)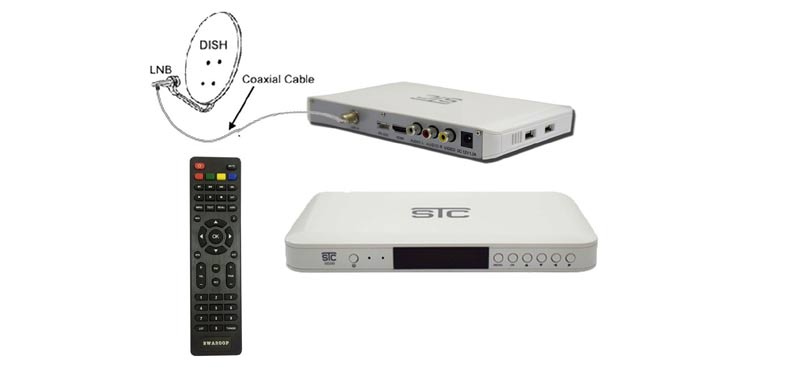 When you bring home this HD set-top box from STC, you will get instant access to all free-to-air channels. This device is capable of receiving radio channels as well as TV channels to satiate your hunger for entertainment, as it is compliant with DVB-S and DVB-S2. With an aspect ratio of 16:9, this DTH box supports content in MPEG4, SDTV MPEG-2 and HDTV formats.
It can sort up to 4000 channels and 2000 transponder support. This appliance has a USB 2.0 port, parental lock and favorite channel edit functions. It displays media in 1080p FHD resolution.
Dish TV NXT HD Set Top Box With New Family Pack (1 Month)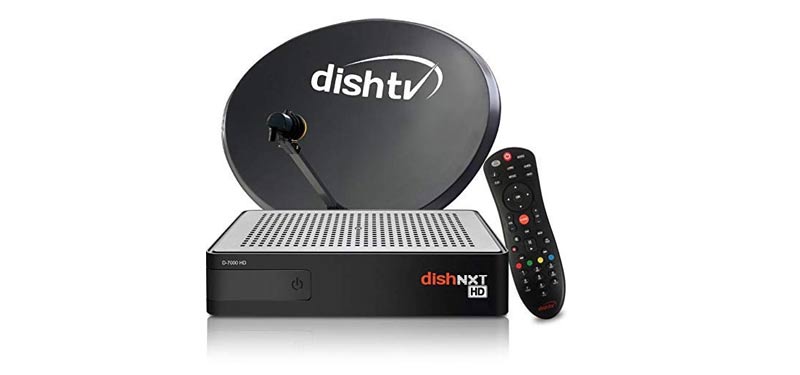 The HD set-top box from Dish TV is offered with a stylish look along with advanced features to transform TV viewing time. This device is capable of delivering over 290 channels with high-end viewing technology. You can choose from readymade packages or customize a plan featuring multilingual channels to view in HD resolution.
Enjoy channels in digital image quality with amazing stereophonic sound. It is offered with HDMI cord, Monobloc LNB, dish antenna and cable of 10 meters for the quick installation process. The Universal remote of this HD set-top box can be paired easily to get complete control over your TV, DTH and audio systems.
Videocon D2H HD Digital Set Top Box With Gold Pack (1 Month)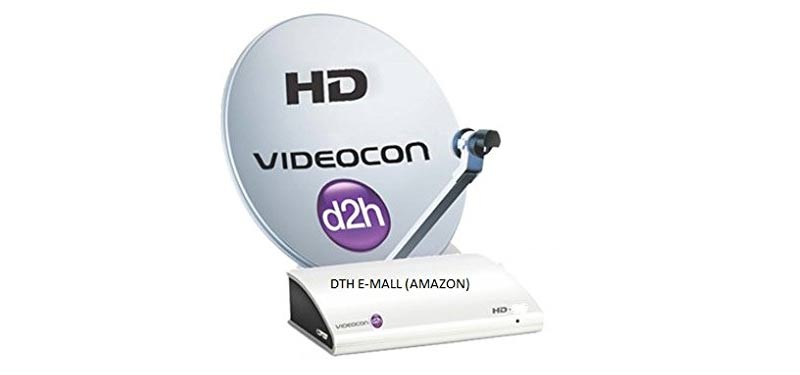 Videocon HD digital set-top box assures high-quality picture delivery to provide you an immersive viewing experience similar to the theater. With this D2H box, you get access to a wide range of interactive services, such as Active games, Active Music and so on. It has a multilingual guide, mosaic feature to select channels based on language or niche and tickers feature to get additional information.
The stylish looking HD set-top box lets you record serials automatically, forward or rewind up to 64X, pause live TV shows and fix a title or time for recording TV shows. Plus, it comes with a free installation service.
Dish TV Nxt HD Set Top Box With Super Family Pack (1 Month)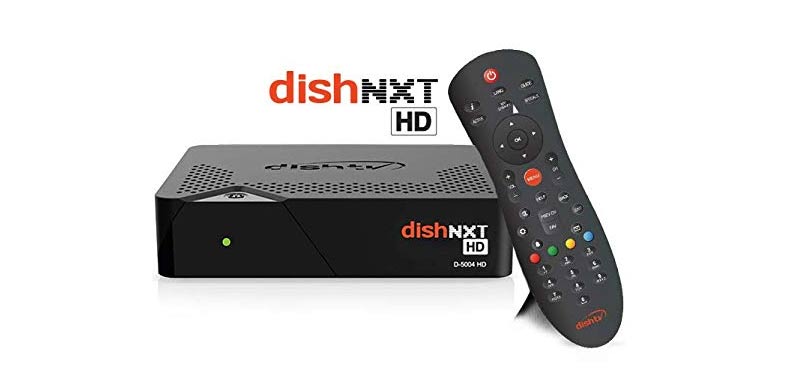 The Nxt HD set-top box from the home of Dish TV assures crystal clear image quality with its High Definition transmission with 5.1 surround sound. It is offered with a 1-month free Super Family pack. Experience better TV viewing time when you view each frame in 1080i picture resolution supported by 5.1 Channel surround sound.
Dish TV offers Add-on packages with excellent flexibility that lets you downgrade or upgrade the plans anytime. The set-top box package includes 10 m wire, Viewing Card, LNB and Dish antenna. You are eligible for their free installation service within 24 hours of purchase.
Dish TV HD Set Top Box With Titanium Pack (1 Month)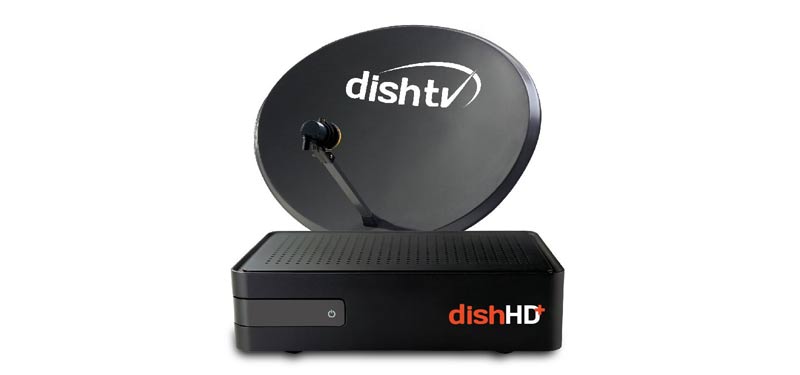 The HD set-top box from the well-known Dish TV brand is capable of producing pictures with utmost clarity in HD resolution of 1080p complemented by 5.1 Dolby Digital surround sound. It has unlimited recording features and the USB port with plug and play support helps in viewing media from other devices.
The Titanium Pack that is offered free of cost for 1 month along with the DTH gives you access to over 319 channels that include 8 Hindi movie channels, 12 Hindi news, 10 Hindi entertainment channels and 50 HD channels. You can choose from the flexible HD Add-on packs to view TV shows in any preferred language.
As the set-top boxes that we have compiled above are available online, you can now own one among them at a click of your mouse. It's time to transform your regular TV time into theater-like HD entertainment.