Did you know, menstruating women use roughly 12,000 pads or tampons over the course of their lifetimes? And these take hundreds of years to degrade in landfills. Don't we need a more sustainable alternative that doesn't compromise on comfort on our stressful period days?
Choosing the right menstrual cup can significantly enhance your comfort and convenience during your menstrual cycle. With an increasing number of women embracing this eco-friendly and cost-effective alternative to traditional feminine hygiene products, it's essential to explore the best menstrual cup brands available in the market.
In this article, we will delve into some of the top menstrual cup brands renowned for their quality, reliability, and user satisfaction. From innovative designs to exceptional materials, these brands prioritize both comfort and sustainability. Whether you're a beginner or an experienced cup user, read on to discover the leading menstrual cup brands that can revolutionize your period experience
Our Top Picks:
How did we pick our favorite brands of menstrual cups? Well, we didn't just rely on magic spells or a random spin-the-bottle game, that's for sure! Our team of menstrual cup enthusiasts put their detective hats on and delved deep into the world of period care. We scoured customer reviews, compared features, and even conducted some hands-on cup testing (don't worry, we washed our hands!). We looked for brands that offered comfort, reliability, and sustainability. After hours of research and passionate debates, we narrowed it down to the top-notch brands that truly impressed us.
| | |
| --- | --- |
| Best Overall | SochGreen |
| Best Value | Sirona |
| Best Quality | Avni |
| Easiest to Use | SheCup |
How to Insert a Menstrual Cup?
To start with, first sterilize your cup.
The cup must be folded in certain ways for a comfortable insertion. Once inserted, the cup will spring open within, ensuring a leak-free experience.
Once you've mastered one of these folds, hold it in place while inserting the cup into your vaginal canal, aiming it towards your back.
C Fold Make the letter C by pushing the cup from both ends.
7-Fold Make the number 7 by pushing the cup from both ends and curving the right side diagonally to the left side.
Punch Down Fold To punch it down, push the front side of the cup towards the bottom of the cup.
When should you wash your cup?
You may simply wash the menstrual cup with water and unscented soap during your cycle. However, you must sanitise the cup before inserting it for the first time at the start of your next cycle. You can sterilise the cup by placing it in a kettle of hot water for 3 to 5 minutes. Make sure the pot has sufficient amount of water. Alternatively, you can boil it in the microwave.
How do you remove your menstrual cup?
Removing the cup is significantly less difficult. All you have to do is squat or sit on the toilet and pull the toilet paper with your index finger or any other finger, plus the thumb as support. Remember to turn the menstrual cup sideways to remove one half of the cup first, then the other half, to prevent blood from spilling out.
Top 12 Menstrual Cup Brands in India
In recent years, menstrual cups have emerged as a popular and eco-friendly alternative to traditional menstrual products in India. The market is flooded with a variety of menstrual cup brands, each offering unique features and benefits. From trusted names to innovative newcomers, here are the top menstrual cup brands in India that prioritize comfort, sustainability, and convenience.
1. SochGreen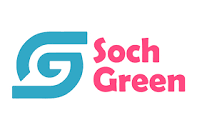 SochGreen is a dedicated brand that offers an extensive range of healthy alternatives to disposable period products. Founded in 2017 by Priyanka and Pranav Jain, SochGreen aims to provide women everywhere with high-quality, eco-friendly options for managing their menstrual cycles.
Recognizing the need for reusable alternatives to traditional period products, the founders have a shared vision of promoting sustainability and mindful living.
Their menstrual cups are made from high-quality, medical-grade silicone that is free from harmful chemicals such as BPA, latex, and phthalates.
The SochGreen menstrual cup is designed with a bell-shaped body and a soft, flexible rim that provides a comfortable fit. It offers up to 12 hours of leak-free protection, allowing you to go about your day without worrying about leaks or changing your menstrual product frequently.
The cup also has measurement markings to help you keep track of your menstrual flow.
Fun Fact!
Menstrual cups have been around for longer than you might think! The first menstrual cup was patented in 1937 by American actress Leona Chalmers. It's been nearly a century of cup innovation and menstrual freedom.
2. Pee Safe

Pee Safe is a menstrual cup brand that has emerged as a leader in personal hygiene products. Co-founded by Srijana Bagaria and Vikas Bagaria, Pee Safe was born out of a desire to address the concerns and risks women face while using public washrooms.
The brand's journey began with the introduction of the Toilet Seat Sanitizer Spray, which has since become a saving grace for millions of women across India, reducing the risk of contracting UTI and other infections by 99.9%. They also offer men's intimate hygiene, female grooming products (FURR), sexual wellness products (DOMINA), hand hygiene products (Palm Safe), and face masks and mists (Pollution Safe).
Pee Safe menstrual cups are made of 100% medical-grade silicone, which are FDA approved. This ensures that the material used in the cups is safe for insertion and won't cause any harm or discomfort during use.
They are highly durable and can last for a minimum of five years with proper care and can be sanitised by simply boiling them in water.
The cups are designed to create a secure, suction seal upon insertion, providing leak-proof protection throughout the day.
Pee Safe has several deals, discounts and sales on their website. Make sure to keep an eye out for them!
3. Sanfe

Sanfe is a revolutionary feminine hygiene care brand that aims to empower women to make their own choices and break free from societal taboos. With a wide range of products encompassing feminine hygiene, skincare, and hair removal, Sanfe strives to create a safe and comfortable environment for women.
Sanfe, founded by Archit Agarwal and Harry Sehrawat, IIT Delhi graduates, stemmed from a deep understanding of women's experiences and the market gap in intimate hygiene and skincare products.
The Sanfe menstrual cups feature a soft flex stem and a bulb shape, which enhance comfort and ease of use. The soft flex stem ensures that the cup remains in place and can be easily removed when necessary. The bulb shape of the cup provides a secure fit and helps prevent leaks.
The cups are reusable, meaning you can wash and reuse them for multiple menstrual cycles.
With the cup, you can enjoy up to 10 hours of leak-free protection, giving you the freedom to go about your day without constantly worrying about changing pads or leakage.
Fun Fact!
Did you know that a single menstrual cup can last for several years? With proper care and cleaning, most cups can be reused for up to 5-10 years. That means fewer trips to the store and less waste in landfills.
4. Avni

Avni is a menstrual cup brand with a mission to make sustainable menstruation easy and accessible for all. The brand was inspired by Sujata's personal experience as a menstruator for 18 years, dealing with rashes and irritation caused by commercial pads. Sujata's journey led her to explore alternative options, including cloth pads and menstrual cups.
Today, she uses a combination of cloth pads, cups, and cotton disposable pads depending on her schedule and travel plans. Avni's commitment to zero-waste production and educational initiatives aims to change the narrative around menstruation in India, creating a positive impact on both individuals and the environment.
Their menstrual cups are biocompatibility tested and certified as per ISO 10993 standards which ensures that the cups are safe to use, preventing vaginal irritability and toxicity.
Avni menstrual cups come with a free antimicrobial wipe cloth. This cloth is specifically designed for mess-free and stain-free cleaning, adding convenience to the cup maintenance routine.
The are three sizes available Small, Medium, and Large, for women of all ages.
If menstrual cups seem too daunting, we recommend checking out our list of the best sanitary napkin brands in India.
5. Lady Go

LadyGo is a brand that aims to make a positive change in women's health, hygiene, and convenience. The team behind LadyGo consists of health enthusiasts who are dedicated to touching the lives of women and making their lives better and happier.
Their flagship product, the LadyGo Reusable Menstrual Cup, offers a revolutionary alternative to traditional sanitary napkins, pads, and tampons.
The LadyGo Reusable Menstrual Cup is made of soft silicone with a smooth and even texture, ensuring easy insertion and a comfortable fit. Its tear-proof design provides a snug fit that prevents leaks, odors, and messes, even during physical activities and sleep.
The cups are lightweight and small, making them easy to carry in your bag. This eliminates the need to discreetly carry sanitary napkins when changing in public places, providing convenience and peace of mind.
You can say goodbye to mess, stains, and restraints associated with traditional period products. The cups are easy to clean and reuse, offering a sustainable and eco-friendly alternative to disposable pads and tampons.
Fun Fact!
Menstrual cups come in various shapes and sizes to accommodate different bodies and flow levels. It's like finding the perfect pair of jeansthere's a cup out there that's just right for you.
6. SheCup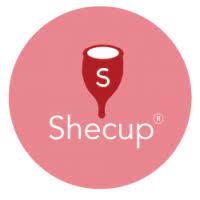 SheCup is a social enterprise dedicated to promoting health and environmental sustainability. Their focus is on menstrual hygiene management (MHM) and they conduct educational programs in both rural and urban areas.
These programs aim to raise awareness about the biological process of menstruation, health and hygiene issues, dispel myths, and provide guidance on managing menstruation in a healthy and environmentally sustainable way. The SheCup team consists of passionate volunteers who contribute their time and expertise to make a positive impact on the planet.
Features of the brand:
It is also Asia's first menstrual cup brand. Made with health-grade non-toxic silicone, the SheCup is safe and hygienic, recommended by senior gynecologists. It can be worn for up to 12 hours, used for up to 10 years, and is reusable and recyclable.
The SheCup is designed with a balance of firmness that ensures both comfort and effectiveness. It is neither too soft nor too hard, providing a comfortable fit for users.
The menstrual cup has a long stem that can help with easy removal and adjustment for beginners. It can also be trimmed for a better fit.
7. V Cup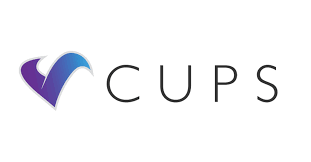 V-CUPS is a menstrual cup brand founded by Kaitilyn Nicole, an entrepreneur passionate about revolutionizing menstrual care. After experiencing the limitations and frustrations of traditional period products, Kaitilyn discovered menstrual cups and was immediately captivated by their ecological, economical, and healthier qualities.
Inspired to share this alternative with others, she embarked on a mission to create a company that not only provided high-quality menstrual cups but also educated women about menstrual care and hygiene. With a strong foundation built on passion, value, and empowerment, V-CUPS was launched in October 2016.
They are made from 100% medical-grade silicone, ensuring a safe and hygienic experience. As a reusable solution, they significantly reduce waste compared to disposable pads and tampons, making them environmentally friendly.
Aims to offer value to customers by providing a cost-effective option for menstrual care. By offering high-quality cups at an affordable price, V-CUPS strives to make menstrual cups accessible to a wider audience.
By using VCups, which collect menstrual flow instead of absorbing it, you can reduce the risk of toxic shock syndrome (TSS) and avoid vaginal dryness.
Fun Fact!
Speaking of sizes, some menstrual cup brands offer fun and quirky names for their different sizes. You might come across names like "Small & Sassy" or "Medium Maven." It adds a touch of personality to the cup selection process.
8. DivaCup

DivaCup, the maker of the Original DIVA? Cup, is a trusted name in the period care category with over 20 years of experience. With a commitment to purposeful innovation and conscious cycle care, they aim to guide individuals through every stage of their menstrual cycle with confidence. Their consumer-centric approach to product design ensures that their menstrual cups fit the unique anatomy of each user while prioritizing quality, safety, performance, and sustainability.
With a strong legacy of making periods better for people worldwide, DivaCup, founded in 2003 by Carinne Chambers-Saini and Francine Chambers, continues to drive change in the menstrual care industry by bringing sustainability to the forefront of period innovation.
DIVA Cups are consciously designed to fit all body types, ensuring a comfortable and secure fit for individuals of different anatomies.
They provide up to 12 hours of comfort and leak protection. With the cup, you can go about your day without worrying about tampon strings or frequent bathroom breaks, offering convenience and peace of mind.
They are made from flexible 100% medical-grade silicone, which allows the cup to fold easily for insertion. The cup has visible flow lines that help you keep track of your period, and the leak-resistant air holes create a seal to secure the cup in place, preventing leaks.
In case you are looking to buy yourself a Diva Cup, several discounts and deals are available on Amazon for the same. Keep your eyes out for the upcoming Amazon sales to buy your personal care products without breaking the bank.
9. Lena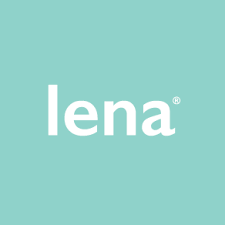 Lena is one of the best menstrual cup brands on the market today that aims to empower the active, caring, and modern user to make better choices for a better quality of life. Inspired by the collective desire to improve lives without compromising the planet's resources and well-being, Lena designed their menstrual cup to provide a sustainable and high-quality period care option.
Lena's story is rooted in the founder's personal journey to find harmony with nature, prioritize health, and reduce waste caused by disposable period products. The brand's mission is driven by a deep understanding of the shifting societal trends towards healthier and more meaningful lives.
Lena's Sensitive variety of cups are specifically developed for users with more sensitive anatomies or those with sensitive bladders. It provides a comfortable and gentle option for individuals who require extra care and support during their menstrual cycle.
They are perfect for users of all ages, experience levels, and physiques. The brand offers the same 12-hour protection as the classic model, ensuring reliable and long-lasting menstrual protection.
Lena's Sensitive offers additional relief from cramps during your most painful days. It provides an extra level of comfort and support during challenging menstrual periods.
Fun Fact!
Menstrual cups are not just for humans! Some environmentally-conscious pet owners have discovered that menstrual cups can be used as doggy diapers or to collect urine samples from their furry friends.
10. Nari Yari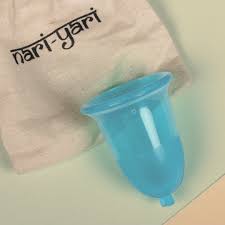 Nari-Yari is a menstrual cup brand that aims to revolutionize the way women experience their periods. They advocate for a shift from single-use disposable pads to reusable medical-grade silicone menstrual cups. By providing a safe and sustainable alternative, Nari-Yari aims to improve the overall period experience for women.
Nari-Yari was founded by Nisha Bellare and Latha Krishna, who have a strong commitment to environmental protection. Their realization of the negative impact of single-use sanitary napkins on the Earth and the presence of harmful chemicals in conventional pads led them to search for a solution.
Their menstrual cups are beginner-friendly and are easy to insert due to their flexible design and long stem for easy adjustment.
With Nari-Yari's menstrual cup, women can experience increased comfort and convenience during their period while also avoiding the usual rash and irritation caused by sanitary napkins.
Their menstrual cups can be used for 12 hours at a time for up to 8 years. In terms of maintenance and care, simply boiling it is good enough.
11. Sirona

Sirona is a menstrual cup brand that is dedicated to addressing feminine hygiene problems and promoting overall well-being. Their products and innovations are designed to cater to women's needs throughout various stages of life, from puberty to menopause. Sirona understands the importance of hygiene and aims to provide effective solutions without compromising on quality.
Sirona was founded by Deep Bajaj in 2014, inspired by a road trip experience where the need for clean toilets led to the creation of PeeBuddy, a device for women to urinate in unhygienic facilities.
Sirona has a large range of women's personal and skin care products. Make sure to check out all of Sirona's special deals, coupons and discounts when shopping on their platform.
Sirona's menstrual cups come with a cloth-based bag meant to protect it from wear and tear.
They are available in three different sizes for women of all ages. The small, for teenagers and beginners, medium for women below the age of 30 and large for women who have given birth.
Sirona's menstrual cup is economical and lasts up to 10 years without causing any leakage or dampness.
Fun Fact!
Did you know that some menstrual cup brands offer color options? You can find cups in a range of hues, from vibrant pinks and blues to elegant black or clear. It's like accessorizing your period care.
12. Carmesi

Carmesi is an all-natural and eco-friendly intimate care brand that caters to women's hygiene needs. Founded in 2017 by Tanvi Johri and Rikshav Borah, the brand is based in Gurgaon, India. Carmesi offers a range of intimate hygiene products, including sanitary pads and panty liners, that are made with natural and biodegradable materials.
They have gained recognition and support, including a pre-series A funding round of $500,000 led by Samrath Bedi, the Managing Director of Forest Essentials. With its commitment to natural and eco-friendly intimate care, Carmesi continues to make strides in the industry while advocating for positive menstrual experiences.
The Carmesi Menstrual Cups are designed to be incredibly soft, providing a comfortable and pleasant experience for users.
The cups are made of 100% biocompatible medical-grade silicone, ensuring its safety for insertion. It is also odor-free, enhancing overall comfort during use.
They also come with a Size Exchange Guarantee, allowing you to get it replaced free of charge if you find that it's not the right size for you.
Menstrual Cups and Menstrual Hygiene
Alright, ladies, let's talk about maintaining that squeaky-clean feeling while rocking your menstrual cup like a pro! We all know that using a menstrual cup is a game-changer in terms of comfort and sustainability, but proper hygiene is key to keep things fresh and healthy down there. So, here are some tips to make sure you're maintaining peak hygiene status:
Wash your hands like you're preparing for a surgery: Before you even think about touching your cup, wash your hands thoroughly with soap and warm water. Sing your favorite empowering anthem or do a little happy dance while scrubbing away those invisible germs. Clean hands are the superheroes fighting the battle against unwanted bacteria!
Empty, rinse, and repeat: It's crucial to empty your menstrual cup regularly, depending on your flow. When it's time for a change, head to the bathroom and give your cup a good rinse with water. Avoid using any harsh soaps or fragrances, as they can mess with the delicate balance down there. Once it's squeaky clean, you're good to go!
Boil it, baby: Every now and then, give your cup some extra love by boiling it. Fill a pot with water, gently place your cup in it, and let it simmer for a few minutes. It's like a mini spa day for your cup! Just make sure you don't leave it unattended because we don't want a cup-turned-charcoal situation. After boiling, let it cool and dry before storing it in its cozy little pouch.
Storage matters: Speaking of storage, choose a clean and breathable place to keep your cup when it's not in use. Some cups come with their own pouch, which is super handy for keeping things organized and hygienic. Avoid storing it in a damp or airtight environment, because bacteria love those places as much as we love chocolate!
Stay odor-free: If you're concerned about any odors, fear not! Menstrual cups are designed to be odorless. However, if you want that extra boost of freshness, you can rinse your cup with a natural, pH-balanced wash made specifically for intimate areas. Just make sure to avoid any harsh chemicals that might upset the delicate balance of your lady parts.
Remember, maintaining hygiene with a menstrual cup is all about being mindful, staying clean, and treating your cup with care. By following these tips, you'll be on your way to a happy and hygienic cup-using experience. So, go ahead and conquer the world with your fabulous cup and rock that confidence during your period!
FAQs
1. What are the best menstrual cup brands available in India?
When it comes to the best menstrual cup brands in India, there are a few shining stars that have gained popularity among women. Some top choices include Carmesi, Sirona, Boondh, V Cup, and Silky Cup. These brands offer high-quality menstrual cups that are comfortable, eco-friendly, and designed to meet the diverse needs of Indian women.
2. Are menstrual cups safe to use?
Absolutely! Menstrual cups are safe to use, provided you follow the instructions and maintain proper hygiene. They are made from medical-grade silicone or latex-free materials, ensuring they are hypoallergenic and non-toxic. However, it's essential to choose a reputable brand and ensure your cup is FDA-approved or certified by relevant authorities for added peace of mind.
3. How do I choose the right menstrual cup size?
Choosing the right menstrual cup size is crucial for a comfortable fit. Factors such as age, childbirth history, and flow intensity come into play. Most brands offer two sizes: small and large. If you're younger, haven't given birth vaginally, or have a lighter flow, a small size might work best. For those who are older, have given birth, or have a heavier flow, a large size might provide better coverage. It's always a good idea to refer to the brand's size guide or consult their customer support to find the perfect fit for you.
4. How do I clean and maintain my menstrual cup?
Cleaning and maintaining your menstrual cup is simple. Start by washing your hands with soap and water. Then, empty the cup into the toilet, rinse it with water, and reinsert it. Between cycles, you can sterilize the cup by boiling it in water for a few minutes. Avoid using harsh soaps or scented products, as they can irritate the delicate vaginal area. Following the manufacturer's instructions and recommendations will help you keep your cup clean and hygienic.
5. Can I exercise or swim with a menstrual cup?
Yes, you absolutely can! One of the fantastic benefits of using a menstrual cup is that it allows for freedom of movement during activities like exercising or swimming. The cup creates a secure seal, preventing leaks and providing you with reliable protection. So go ahead and hit the gym, dance, swim, or do any activity you love with confidence and comfort while using a menstrual cup.