Tired of mundane furniture that looks like it was dragged straight out of a factory assembly line? Do you long for pieces that reflect your personality and unique sense of style? Well, you're in luck, because we've scoured the entire length and breadth of India to bring you the crème de la crème of furniture brands.
Get ready to feast your eyes on a curated list of brands that'll have you itching to redecorate your entire home. From quirky and unconventional to sleek and luxe, these brands are sure to have something for everyone. So, grab a cup of chai, sit back, and get ready to discover a world of furniture you never knew existed.
Our Top Picks
| | |
| --- | --- |
| Best Brand | IKEA |
| Best Value | Godrej |
| Best Overall Collection | Urban Ladder |
| Best Quality | Furino |
Top 23 Furniture Brands in India
Get inspired by the latest trends in Indian furniture- from bold colours to sleek designs- with the top brands in the industry. Choose from a wide range of options to create your dream home.
1. Ikea India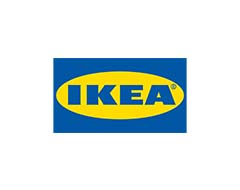 Ikea is a Swedish multinational luxury furniture brand that deals in pre-assembled furniture products across the globe. This brand is hailed to be one of the largest furniture retailer brands in the world. At Ikea, you get open to innumerable options for all your furniture needs. Ikea has been in the furniture business for almost 75 years. Their proactive approach to developing innovative solutions is what has kept the brand thriving over the years. Besides, the brand is committed to sustainability as well as to making this world a better place to live in. Hence every penny spent here is worth it, this is what everybody says after purchasing from Ikea. So do consider this brand.
Products
Home decor
Home furnishing
Kitchen appliances
Home decor
Lighting and Bulbs
Fun fact: The world's largest furniture store is located in Sweden. IKEA's flagship store in Stockholm covers an area of 54,000 square meters, equivalent to roughly 10 American football fields
Also Read : Best Guitar Brands in India
2. Godrej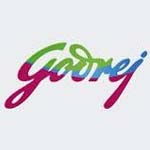 Godrej Interio is the largest furniture brand in the home and institutional segments. The brand has a strong commitment to sustainability to conserve the environment and uses raw materials consciously to do its bit. With the constant pursuit of excellence in design, manufacturing, and retail, the company has been awarded 34 India Design Mark awards to date. The company's main aim is to transform homes and offices with its contemporary designed furniture while keeping 'You' in mind. With a special focus on health and ergonomics, Godrej Interio deals in a massive range of home, office, and other specialised applications. Hence the brand is a one-stop destination for all your needs.
Products
Almirah
Wardrobes
Beds
Display units
Chairs
3. Nilkamal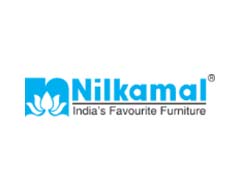 Nilkamal is another best furniture brands in India. We had Nilkamal furniture in our home interiors, knowingly or unknowingly, in the form of a chair or just a whole furniture set. The reason behind its success is the quality they have upheld over the years, resulting in a loyal customer base. The brand deals with a wide variety of furnishing products for homes and offices. So, if you are looking for a trusted old furniture brand, then Nilkamal is your pick.
Products
Sofas
Beds
Chairs
Tables
Mattresses
Fun fact: The term "furniture" comes from the French word "fourniture," which means "supply" or "equipment."
4. Durian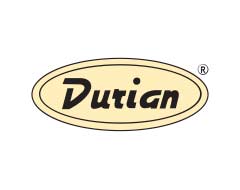 Durian started its journey in 1985 and has steadily become a part of our lives since then. With a successful start by importing furniture, Durian started its manufacturing units and is dealing with a wide variety of furnishing products like sofas, chairs, tables, etc. With relentless efforts in pursuit of offering quality furniture products, Durian has become one of the household names in the country. Hence you can always trust Durian for quality products.
Products
Recliners
Premium dining sets
Beds
Wardrobe
Tv units
Study tables
5. Evok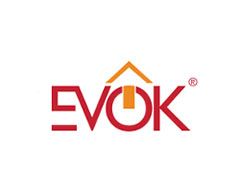 Evok is a brand that specialises itself in home interiors considering the urbanisation and the changing needs of urban consumers. The brand understands diverse consumer needs and strives hard to fulfil them by offering modernised and stylish furnishing products. Evok is also operating a large number of retail format stores across the country. And hence became an instant hit among consumers. They sell amazing furnishing products that are worth buying.
Products
Lobby table and chairs
Bean bags
Carpet
Bedsheet
Bookshelves
Fun fact:The oldest known piece of furniture is a stone bed discovered in South Africa, dating back approximately 77,000 years. It belonged to early Homo sapiens.
Also Read : Best Kitchen Chimney Brands
6. Wipro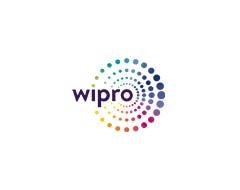 Wipro is one of the top furniture brands we have in our country. Founded in 2004, Wipro Furniture never looked back and is still going onwards and upwards. Their success is because they incorporate innovation and design as the brand's core vision. The brand is into futuristic designs for work, study, and leisure. They offer great furniture and seating solutions for optimum comfort and performance. You should check out their work-from-home spaces if you are working from home.
Products
Sofas
Office chairs
Prelam work desks
Height-adjustable tables
Solid woodwork desks
7. Savya Home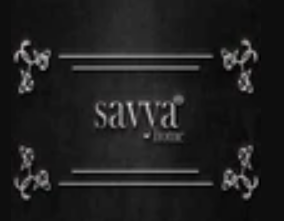 If you want to set up a workstation at your home, this brand can be your pick. Savya Home is a professional furniture manufacturer that was established a decade ago. They offer a stylish range of office seating to suit all budgets. Hence, whether you are looking for a luxurious or cheaper chair, you can always rely on them. They also offer customisation to meet all your needs. Hence a brand to consider when looking for customised workstation chairs.
Products
Workstation chairs
Director chairs
Kitchen and bar stools
Gaming chairs
Tables for workstation
8. Furny

Furny is a brand that strongly believes in never settling for less. They offer a huge variety of furnishing products that are of supreme quality, elegant, and boldly original. Their unique furniture is built to meet their customers' demands and exclusive tastes. Thus, offering a high-quality product that lasts long. The reason behind their success is solely based on exceptional customer service, value for money, and outstanding choice of designs.
Brand Products
Recliners
Beds
Coffee Tables
Bar Units
Bookshelves
9. Bluewud

Bluewud is one of the established brands we have in India. Started in 2015 by an IIT Graduate, Abhinav Singh, this company went on to become one of the top wooden furniture brands in India. The brand offers innovative and contemporary furniture and decor products that connect with its clientele's lifestyle, imagination, and aspirations. They also have an in-house product design facility that comprises product designers, 3-D artists, engineers, and craftsmen to offer the best quality products to their customers. Hence you can completely rely on this brand for creative and modern furnishing products.
Brand Products
Wardrobes
Coffee Tables
Side Tables
Shoe racks
Kitchen Racks
Fun fact:The world's most expensive chair, known as the "Dragons Chair," was sold at an auction for over $28 million. It was designed by Irish artist Eileen Gray in 1917-1919.
Also Read : Top TV Brands in India
10. Wood Mount

Wood Mount provides you with a range of stylish, contemporary, and modern furniture. They use the finest quality wood extracted from the bark of trees. Their furniture is well known for its elegant designs, enticing patterns, and smooth finishes. This brand excels in offering home decor that can fit any ambience. And because of the great reviews by their customers, Wood Mount prides itself on being considered one of the top wooden furniture brands in India.
Brand products
Center table
Shoe – Rack
Console table
Home decor
Dining chair
Fun fact:The concept of self-assembly furniture, popularized by IKEA, originated in ancient Egypt. Egyptians used to create furniture pieces with interlocking joints, allowing for easy assembly and disassembly.
11. Furnifry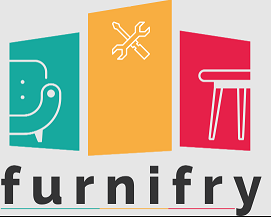 Furnifry offers you elegant, space-saving, and modern furniture to fit your needs. It is a brand that provides value for money. If you are looking for furniture for your home, then this can be the brand to rely on. They deal with some great living room, kitchen, and bedroom furniture to adorn your house. Furnifry believes in providing space-saving and innovative designs that fulfil modern users' modern needs. And that's the reason they are considered to be one of the most famous furniture brands in the country.
Tv Cabinets
Home decor
Study Table
Bookshelves
Shoe Rack
Fun fact:In 1949, the first shopping cart was introduced by a grocery store owner in Oklahoma. It revolutionized the way people shop for furniture and other items.
12. Furinno

Furinno is one of the best furniture brands we have in India. It is committed to making home – furnishing easy, affordable, and unique. It deals with a wide range of beds, dining sets, shelves, and whatnot. Furinno believes in enhancing homes with modular design and appeal. It is one of the trusted brands we have in India.
Brand Products
Chairs
Dining Sets
Tables
Shelves
Shoe Racks
13. Avro furniture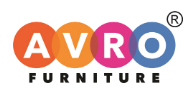 Avro furniture is a plastic moulded furniture brand based out of Ghaziabad. It is one of the top and most popular furniture brands in India. The brand offers a high product range and strictly follows global quality standards. It is well known for its cost-effective price due to low overhead costs. The brand has 15000 retailers across India supported by 200 distributors, sales, and marketing professionals. Avro can be your match if you are looking for affordable plastic stools and coffee tables for your home.
Brand Products
Stools
Coffee Tables
Chairs
Kids' tables and chairs
Recliners
Fun fact:A furniture store in Stockholm, Sweden, used the heat generated by subway trains passing through a tunnel below the store to warm the building during the winter.
14. Zuari

Zuari is one of the famous furniture brands we have in India. They offer a wide range of furnishing products for home and office premises. Zuari is well-known for its sleek, trendy designs that make a style statement. People often prefer this brand because of its affordability and trendy furniture designs. So if you are into sleek designs, Zuari can be your perfect match.
Products 
Wardrobes
Dressers
Bedside table
Tv units
Coffee tables
15. Damro

Damro is again one of the largest and most trusted furniture brands we have in our country. It was established in 1986 and has been serving Indian consumers relentlessly to date. Their rapid success resulted in 250 showrooms in South Asia. Their success was due to premium quality, excellent customer service, and affordability. Hence ticking all the right boxes. The brand deals with a huge variety of home furnishing products and office products to fulfil all the modern needs of modern consumers.
Products
Sofa cum beds
Wardrobes
Nightstands
Bedroom suites
Office tables
Fun fact:The world's largest collection of chairs is housed in the Vitra Design Museum in Weil am Rhein, Germany. The collection includes over 7,000 chairs, representing various designs and eras.
16. Home Center

Home Centre is a popular furniture brand in India that offers a wide range of furniture and home decor products. The brand is known for its stylish and contemporary designs, high-quality materials, and affordable prices. Home Centre was launched in 1995 and has since become one of the leading furniture brands in India. The brand has over 50 stores across India and offers a variety of products, including sofas, beds, dining tables, chairs, storage solutions, and home decor accessories.
Products
Coffee and end tables
Mattresses
Double bedsheets
Blankets
Kitchen containers
17. Urban Ladder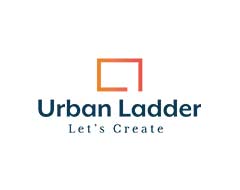 Urban Ladder is a popular furniture brand in India that specialises in offering stylish and contemporary furniture and home decor products. The brand was founded in 2012 with the aim of providing high-quality and affordable furniture to Indian consumers. The brand offers a variety of products, including sofas, beds, dining tables, chairs, storage solutions, and home decor accessories, all of which are designed and manufactured in-house.
Products
Coffee tables
TV Units
Shoe Racks
Lamps and Lighting
Bedsheets
Fun fact:The oldest furniture store in the United States, Hammersmith's, was established in 1857 in San Francisco, California. It is still in operation today.
18. Pepper Fry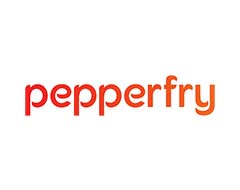 Pepperfry is one of India's leading online furniture and home decor brands. It was founded in 2011 with a vision to make furniture shopping easy and affordable for Indian consumers. Pepperfry offers a wide range of furniture and home decor products, including sofas, beds, dining tables, chairs, storage solutions, and home accessories. The brand has a strong focus on design and offers products in a variety of styles, from modern to traditional.
Products
Dining sets
Print cushions
Bedsheets
Study tables
Wardrobes
19. Wooden Street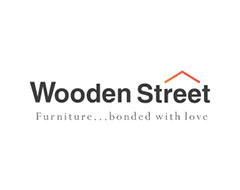 Wooden Street is rapidly garnering a reputation as India's premier furniture brand. By utilising only the finest handcrafted materials and traditional crafting methods in their products, they are able to create unique pieces that balance style with functionality. With both physical stores across India accompanied by a robust online presence, it seems like wooden furniture lovers have plenty of options when choosing where to shop.
Products
Beds
Dining Table Sets
Home Décor
Bookshelves
Wardrobes
Fun fact:The largest recliner chair ever built measured 60 feet in height and 20 feet in width. It was created in 2011 by a furniture manufacturer in the United States.
20. Usha

Usha Shriram is an Indian furniture brand that provides homeowners and businesses with contemporary, modern furnishings crafted to the highest standard of quality. Founded in 1983, the brand has several products from sofas and beds to cabinets, chairs, and dining sets – their product range leaves nothing wanting when it comes to style or practicality. They also offer customisation services allowing customers unprecedented freedom in creating a piece of furniture perfectly tailored for them.
Products
Kitchen Appliances
Sofa
Bed
Cabinets
Cookware Sets
21. Wakefit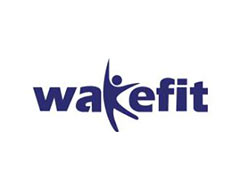 Wakefit is revolutionising the Indian furniture market with their high quality yet affordable sleep solutions. With advanced technology and top-notch materials used in making mattresses that offer just the right balance between support and comfort and pillows designed to provide neck support for peaceful slumber, they certainly have something special. For a complete sleep experience, you can also purchase bed frames or other accessories from them.
Products
Mattress
Mats and rugs
Bed
Coffee table
Recliners
Fun fact:The first online furniture store was launched in 1991 by Furniture Find, an American company. This marked a significant milestone in the history of e-commerce and changed the way people shop for furniture.
22. Royal Oak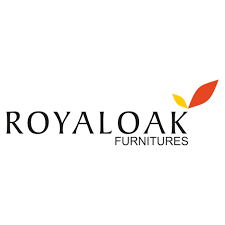 Royal Oak is a renowned furniture brand that embodies elegance, quality, and innovation. With a rich legacy spanning several decades, Royal Oak has established itself as a trusted name in the industry. The brand prides itself on offering a wide range of furniture solutions that cater to various tastes and preferences.
As said, innovation is another hallmark of Royal Oak's success. From incorporating smart features to utilizing space-saving solutions, Royal Oak keeps pace with the evolving needs of modern lifestyles. By infusing their designs with innovation, they not only offer furniture that is visually appealing but also serves a practical purpose, making everyday living more convenient and comfortable.
Products
Sofa
Recliners
Study and dining tables
Home décor
Wardrobes
23. Cortina Furniture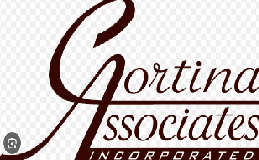 Cortina is a distinguished furniture brand that epitomizes style, sophistication, and functionality. With a passion for creating exquisite living spaces, Cortina has become synonymous with luxury and elegance.
The brand prides itself on its exceptional craftsmanship and attention to detail, ensuring that each piece of furniture is a work of art. From opulent and ornate designs to sleek and contemporary styles, Cortina offers a diverse range of furniture options to suit every taste and preference.
Products
Curtains
Seating Accessories
Bean Bags
Sofa Covers
Fun fact:The world's narrowest house, known as the "Spite House," is located in Boston, Massachusetts. Measuring only 10.4 feet wide at its widest point, it was built in 1874 when the owner wanted to block the view from his neighbor's window. Despite its narrow width, the house contains furniture and functional living spaces.
Factors to Consider When Buying Furniture Online
Buying furniture online has become increasingly popular due to its convenience and the wide range of options available. However, it can be overwhelming to make the right purchase, especially if you're not able to see or touch the product before buying. In this section, we'll explore some factors to consider when buying furniture online to ensure that you make a purchase that you'll be happy with.
Size and dimensions
One of the most important factors to consider when buying furniture online is size and dimensions. Make sure to measure the space where you plan to place the furniture and compare it with the dimensions provided on the website. You don't want to end up with furniture that doesn't fit in your room or is too small or too big for the space.
Material and quality
The quality of the material used in the furniture can determine its durability, comfort, and aesthetic appeal. Make sure to read the product description carefully and check customer reviews to get an idea of the quality of the material used. For example, if you're looking for a sofa, you'll want to consider factors like the type of fabric, padding, and frame construction.
Style and design
When buying furniture online, it's important to consider your personal style and the design of your home. Make sure to browse through different styles and designs to find a piece that fits your aesthetic and complements the existing decor in your home. You'll also want to consider factors like colour and pattern to ensure that the furniture blends seamlessly with your interior design.
Customer reviews
Reading customer reviews is an excellent way to get an idea of the quality and usability of the furniture you're considering buying. Look for reviews that provide detailed information on the product, including its pros and cons, as well as any issues customers may have experienced. If you see a lot of negative reviews, it may be best to look for a different product.
Shipping and returns
Make sure to check the shipping and return policy of the website before making a purchase. You'll want to ensure that the furniture is shipped safely and arrives in good condition and that the website has a reasonable return policy in case the product doesn't meet your expectations. You'll also want to consider factors like shipping costs and delivery time to ensure that the purchase is within your budget and timeline.
Buying furniture online can be a convenient and easy way to furnish your home, but it's important to consider factors like size, material, style, customer reviews, and shipping and returns before making a purchase. By taking the time to research and consider these factors, you'll be able to find furniture that meets your needs and enhances the aesthetic appeal of your home.
FAQs
1. What are the best furniture brands in India?
Some of the top furniture brands in India are Godrej Interio, Urban Ladder, Home Centre, Pepperfry, and IKEA. These brands offer a wide range of furniture options to suit every taste and budget, from traditional to modern designs.
2. Which brand offers the most affordable furniture in India?
Pepperfry is a popular online furniture store that offers affordable furniture without compromising on quality. They have a wide range of furniture options that cater to different styles and budgets, making it a great option for those who want to furnish their homes without breaking the bank.
3. Which furniture brand in India offers the best quality products?
Godrej Interio is known for its high-quality and durable furniture. They use the best materials and employ the latest manufacturing techniques to ensure that their products last a long time. Their products are also designed to be both functional and stylish, making them a favourite among Indian consumers.
4. What makes Urban Ladder stand out from other furniture brands in India?
Urban Ladder is known for its innovative designs and use of technology in furniture manufacturing. They offer a unique 3D visualisation tool that allows customers to see how furniture will look in their homes before they buy it. Their furniture is also customisable, so customers can choose the colours, materials, and dimensions that suit their needs.
5. Is IKEA available in India?
Yes, IKEA has stores in major Indian cities like Hyderabad, Mumbai, Bangalore, and Delhi. They offer a wide range of furniture products at affordable prices, making them a popular choice among Indian consumers. IKEA is also known for its sustainable practices and commitment to reducing waste and carbon emissions.
Conclusion
We understand how tricky it is to find the best furniture brand in India that understands your requirements and then serves you the best. Furniture is an essential part of your lifestyle and should serve you nothing but the comfort and convenience you deserve. Hence, be picky and choose the best one for you that fulfils all your needs. The above-listed brands have earned their name due to the quality and the price they offer. So, check out all of them and choose the one that goes well with your preference.