Let's face it! The world today is of the women, by the women and for the women. From doctors to entrepreneurs to even travelers, women are everywhere! And, you just can't overrule her coz' she is always up for a new adventure, a new journey and a new beginning!
Gone are the days when women just used to stick to those conventional roles. Today's women are undoubtedly audacious and best at breaking all the age-old stereotypes. Be it the cricket field, boxing ring or film set, they have surely proved their worth!
Scroll through your Instagram, and you are sure to find plenty of brave women out there either conquering the hills or leading the rivers! This Women's day, let's give a big shout-out to these lovely ladies who have been traveling their heart out and inspiring millions of people around them! This article will introduce you to some remarkable female travel bloggers of India who are revolutionizing tourism and giving us major goals.
If you too have a thing for traveling and consider yourself no less than a wanderlust, then MakeMyTrip can be of utmost use to you. You can plan your entire trip through this platform and book flight tickets at the best price using Coupon Codes for MakeMyTrip.
List of female travel bloggers to give you an instant dose of inspiration!
Archana Singh (Travel See Write)
Number one on our list is India's most admired travel influencer Archana Singh, who is also a public speaker, brand consultant and a photographer. From hiking the second highest peak in Slovakia to witnessing the pleasant environment of Norway, she has covered more than 60 countries so far.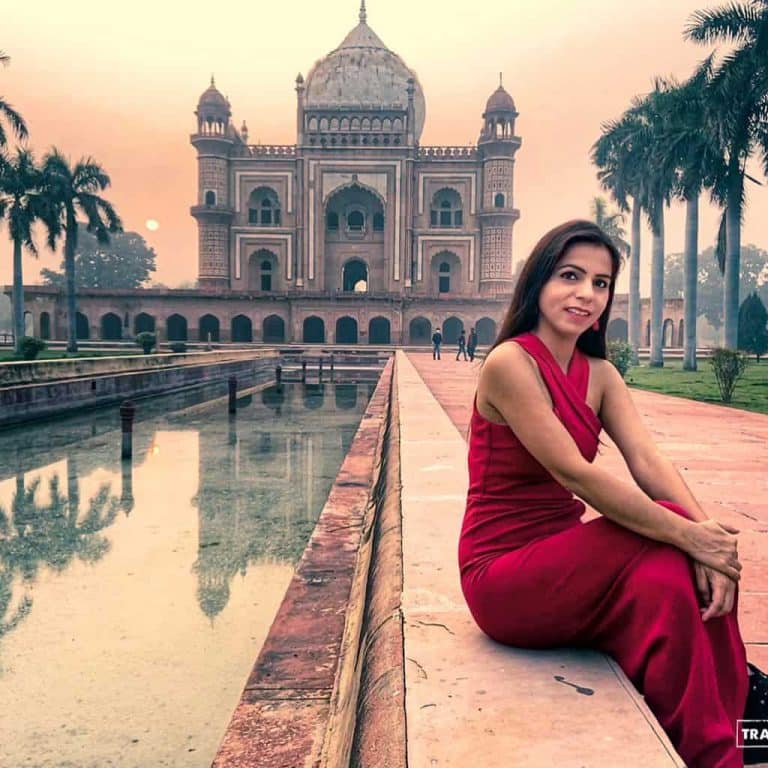 On being asked about her most interesting experience, Singh quotes,
"My recent trip to Ladakh was the most interesting one! It definitely changed my life as I got to meet the King of Ladakh and learn about his commitment towards sustainable growth. Moreover, meeting the monks and nuns and having one-to-one conversations with them was truly an eye-opening experience."
And, coming to her dream destination, she says,
"Personally, I have no dream destination as such. I like visiting places again and again. However, Antarctica and South America are the two destinations I am eagerly looking forward to visiting."
Anna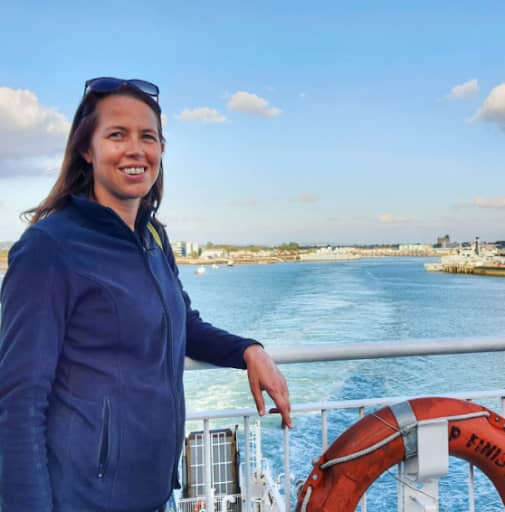 Anna is a writer, nomad, and a full-time traveler from the UK but currently resides in Goa, India. As soon as Anna quit the job in December 2012, she started her traveling journey with limited budget across India, Southeast Asia, and Australia. Like others, she started the blog, Global Gallivanting to share her travel experience abroad and hopes to inspire and assist the travelers in the best possible way.
On being asked about her dream destination, she says,
"My dream destination is to visit Costa Rica. The country prides itself on its biodiversity, eco-friendly & sustainable tourism experiences. I'd love to explore the pristine rainforests, national parks, cloud forests and waterfalls. I dream of spotting wildlife, surfing, and relaxing in hot thermal springs and trying out exciting experiences like zip lining, water rafting, horseback riding and immersing myself in the 'Pura Vida' lifestyle."
When we asked Anna about best travel experience so far, she says,
"It was actually in Northern Vietnam when a cyclone started as darkness fell. I was amazed by the kindness of a local family who hosted us in their shack. Even though they don't speak English, they shared fried caterpillars and opium with us. We had an amazingly authentic, rural Vietnamese experience which turned out to be the highlight of our trip."
Anuradha Goyal (IndiTales)
Meet Anuradha Goyal, who ditched her 12 years of work experience in IT and embarked on the most wonderful journey of life. Ever since she started travel blogging, she crafted a unique name for herself and garnered a huge fame. Her blogs on 'IndiTales' will leave you speechless and make you fall for her.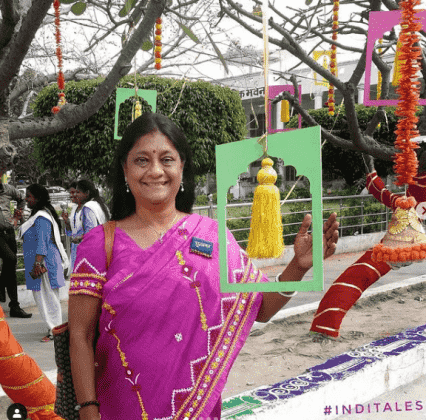 On being asked about her most interesting experience, Goyal says,
"Chandratal in Himachal Pradesh was my most magical travel experience. It is surreal to see the stars in the sky as if you can jump and hold them in your hands."
And, on being asked about her dream destination, she states,
"Any place that I am yet to visit is on my wishlist. All destinations are good if you go with a 'Drishti' to appreciate the place."
Radhika sharma (Radhika Nomllers)
Want to know how a valorous yet savage a woman can look? Go check out Radhika Sharma and her world full of adventures and excitement. Be it the stunning hills of Kashmir or the serene places of Pondicherry, She has explored many popular tourist places in India and abroad with her million-dollar smile.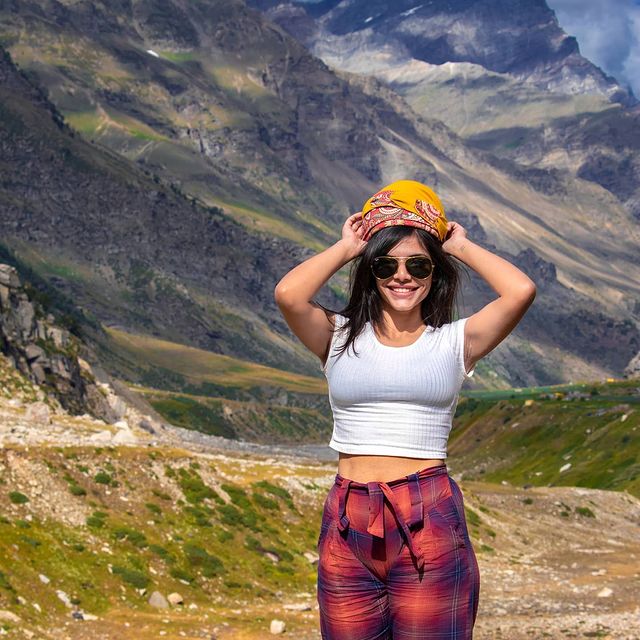 Sharing about her most interesting experience, Sharma says,
"There are many but the one I specifically remember is hitchhiking through the Stand for 72 hours straight and in between we stayed in our own tents instead of hotels"
And, her dream destinations are:
"Countless. But, New Zealand, Norway and Raja Ampat are on my current dream-list"
Jyotsna Ramani (Wander With Jo)
A travel devotee, an outreach expert, a writer and what not! The list cannot be complete without Jyotsna Ramani. With her cheerful soul and radiant style, she can be seen conquering the world with utmost ease. And, if you want to have an outstanding vacation anytime soon, you can take the help of her fabulous blogs.
On being asked about her best travel experience so far, Jo shares,
"My most interesting travel experience was actually on my bucket list for a very long time – especially since I watched the Disney movie Coco. It was witnessing the colorful Day of the dead festival celebrations in Mexico. I finally managed to make it in 2019 and the celebrations were exactly as I expected, if not more."
She also shared a bit of dream destination and said,
"I would love to visit Iceland to see the northern lights or go Gorilla trekking in Rwanda. Those two are high up on my bucket list now soon as the world heals :)."
Ami Bhat (Thrilling Travel)
Ami Bhat (meaning Restless Ball of Energy) is a Travel Writer, Photographer, Blogger, Social Media Influencer, and Author. She has done post-graduation in Marketing. Besides her work, she loves to play Badminton or swimming. She notes down the long weekends at the beginning of the year and plans accordingly for the Heritage destinations.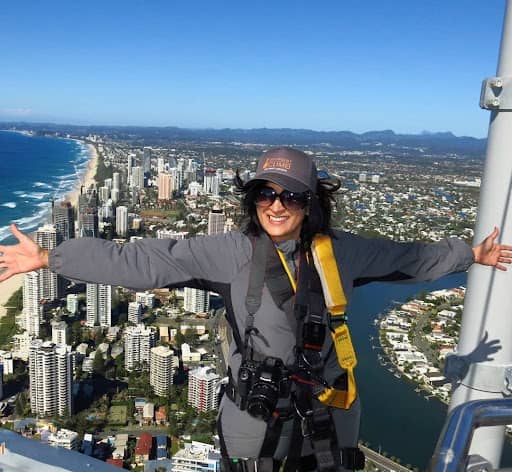 She believes that one does not need to travel too far for fun. Instead, she says that traveling around your home sometimes can be liberating. Adding up, she frequently updates the blogs with her impeccable travel experience, hence the popularity.
Sharing about her most interesting experience, She says,
"Hard to pick one, but here are a few – discovering the silent valley of Bhutan, meeting the Komodo dragons in Indonesia, finding the last Aryan village in Ladakh, floating over Gold Coast in a hot air balloon, scuba diving in Sri Lanka. I can go on and on. It is hard to put them on a scale for each one of them to have their own thrill."
On being asked about her dream destination, she says,
"Right now, I am dreaming of Machu Picchu and New Zealand."
Divya Prasad
Divya Prasad, a professional travel blogger, trekker, and writer for the obsessive compulsive traveler blog.  Her passion for travel made her give up a full-time writing job in advertising and digital media. For the past 9 years, she travels solo, works as a freelancer, practices energy healing, and documents stories for her blog.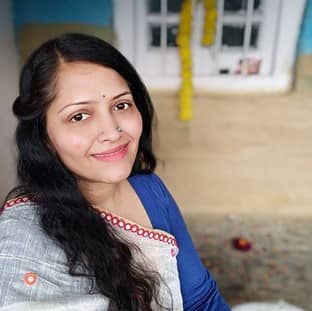 When we asked her best travel experience so far, she said,
"Exploring the tribal circuit of Himachal Pradesh, from Shimla to Ladakh, has been a transformative journey. I am dedicated to ink stories on indigenous tribes in India and other countries I have visited. People I met on my travels, even momentarily, have been a source of inspiration and wisdom. A journey without connections is not a complete journey."
On being asked about her dream destination, she says,
"I don't have a bucket list anymore. Although, I share a deep affinity for Native American lands – the Amazon especially, Japan, Mongolia, and the Arctic. The Himalayas, above all. Inking indigenous tales from these lands would feel like a dream."
Renuka Walter
Renuka Walter is an award-winning digital content creator and an independent publisher at Voyager for Life and is one of the top "female solo travellers in India." Renuka follows her heart and with her inspiring travel stories, you can explore places with much more information.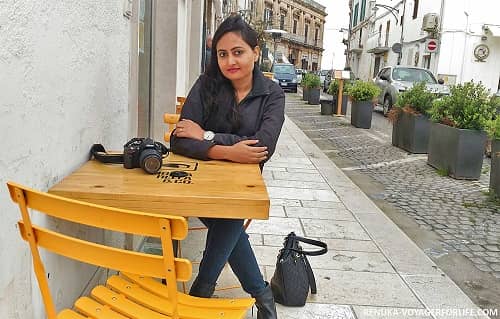 On being asked about her best travel experience so far, Renuka shares,
Although I cherish so many different experiences from my travels, I'd like to mention my trek from one village to another with a couple of local folks in Kumaon. It was a thrilling experience because it was a mix of both downhill and uphill walks, lasting three to four hours. We had lunch under a tree and passed by many beautiful sights. And, as we reached our destination, I was given the opportunity to refresh myself with a glass of fresh lemon water. Kumaon is the land of lemons. So it was straight from the orchards. The day concluded with a heartwarming sunset and a lovely bonfire.
She also shared about her dream destination and said,
There are so many of them, actually. But I'm looking forward to ticking off a few European countries soon. Besides, my own country is absolutely fascinating, and I can't wait to explore more of it this year.
Veidehi Gite (Krazy Butterfly)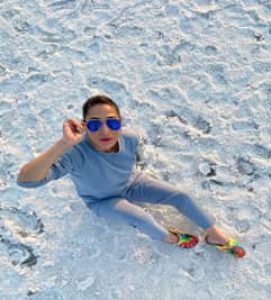 Travelling is fun! You can catch up with friends and make a plan for your trip. Otherwise, you can travel solo. Is it really possible to pay a visit to adventurous trips? Well, it is! You can get inspired by Veidehi, one of the popular women travel bloggers in India. Veidehi launched the Krazy Butterfly blog in September 2016. She is not just a travel blogger, a book author, and a photographer too.
If you are making an outdoor trip with your friends and family members, check out the hottest deals and offers for the travel category at GrabOn. Surely, you will save huge amounts and can use it for shopping too.
Sharing about most interesting experience, Veidehi says,
"If I were to pin down one life-changing travel, then that would, hands down, be Norway, a country safe for women travellers. It was my first, nearest encounter with a country's local culture and heritage. I came back, documented, and with that launched my blog, the Krazy Butterfly."
On being asked about dream destination, she says,
"Peru and Iceland tops the chart of my dream destination list. Peru is a treasure cove of ancient knowledge, and Nordic Iceland is home to dramatic landscapes with Northern lights, hot springs, and lava fields. I'd love to experience their contrast in succession to extrapolate the rationality of nature, science, and spirituality."
Arti Shah (My Yatra Diary)
One of the most experienced travel bloggers, Arti has been fulfilling her travel dreams and taking on the world. She has been inspiring millions of people to follow the path of spirituality with her enchanting posts. Apart from her travel stories, her photography and writing skills have also won many awards and recognitions.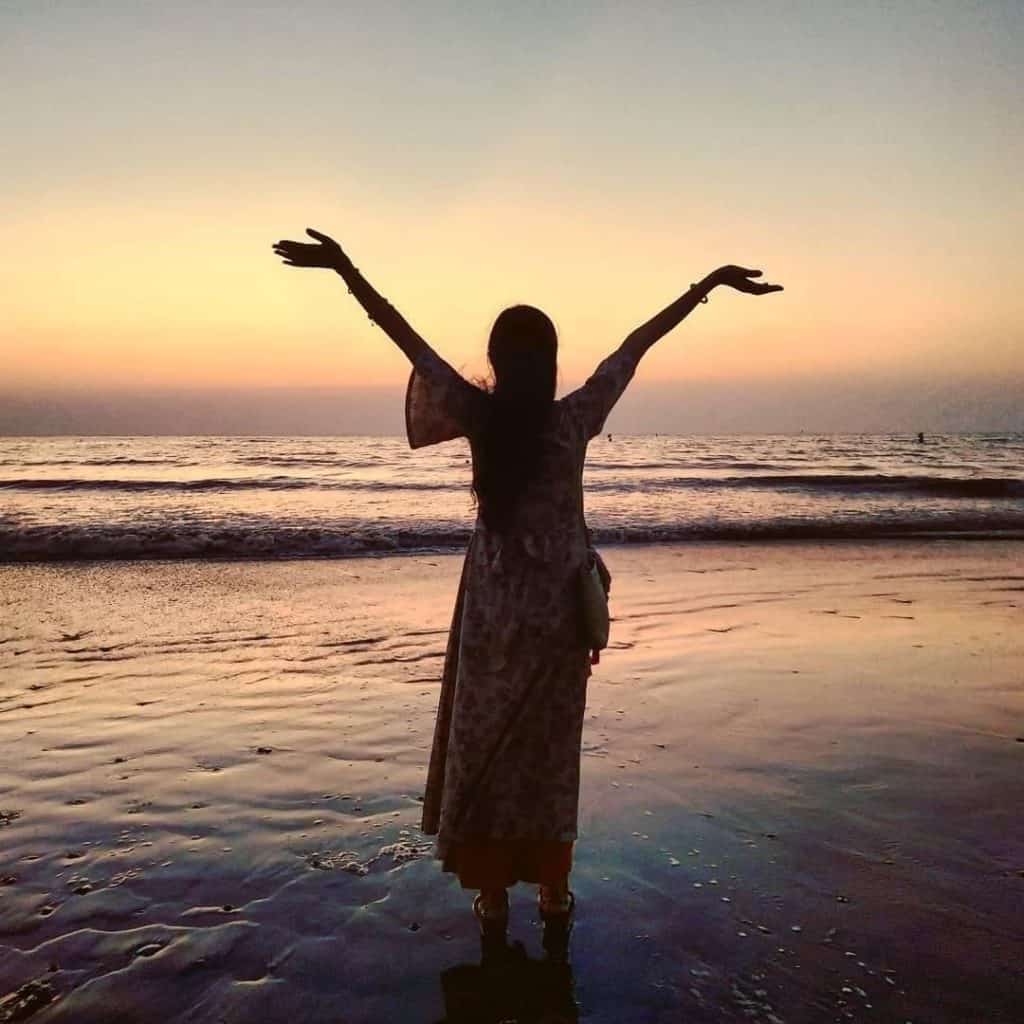 Speaking about her most memorable journey so far, she says,
"There is something interesting to cherish and take back home in every travel experience, no matter how uneventful they may seem – be it the sheer intensity of faith, scale and antiquity of some of the ancient Indian temples and cities that have astounded me or the uncountable friendly, down to earth, humble people I have met on the road who've touched me with their passion for life and welcomed me as one of their own with the warmest smiles ever or be it walking hand in hand with my partner and savouring a beautiful sunset by the beach in our first yatra post the pandemic – each journey, each yatra, each experience has had so many unique, interesting gems that have left an indelible mark on my heart to relish for life."
Arti also has something to share about her dream destination,
"My dream destination is New Zealand, hope I can be there someday."
Priyanka Dalal (Priyankawriting)
A zealous cycle tourer, committed solo traveler and a professional growth marketeer, Priyanka Dalal is truly an all-rounder. Her instagram feed perfectly portrays her love for art, adventure, culture, spirituality and nature. And, her blogs will make you like travel, food and spirituality even more!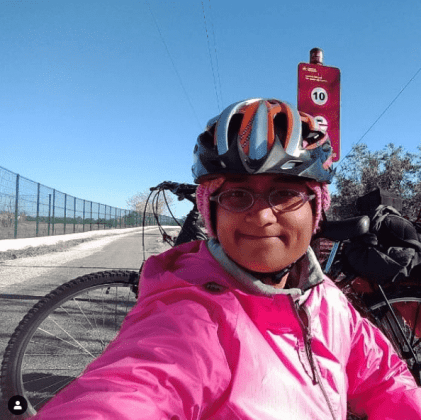 Priyanka recollects her best experience so far and says,
"Many trips stand out, but if I had to pick one it would be my first solo cycling and camping tour, which covered parts of Germany and Denmark. Somehow the weather, place and the excitement all came together very well. Most of my cycle trips after this one had some weather related debacle going on – too cold, too hot etc."
Dalal further talks about her dream destination and says,
"I have been thinking of a cycle tour in some very remote regions like Baja California or Tibetan regions or Australian Outback. But these would be really challenging and a few notches higher than all my cycling tours so far. Let's see."
Medhavi Davda (ravenouslegs)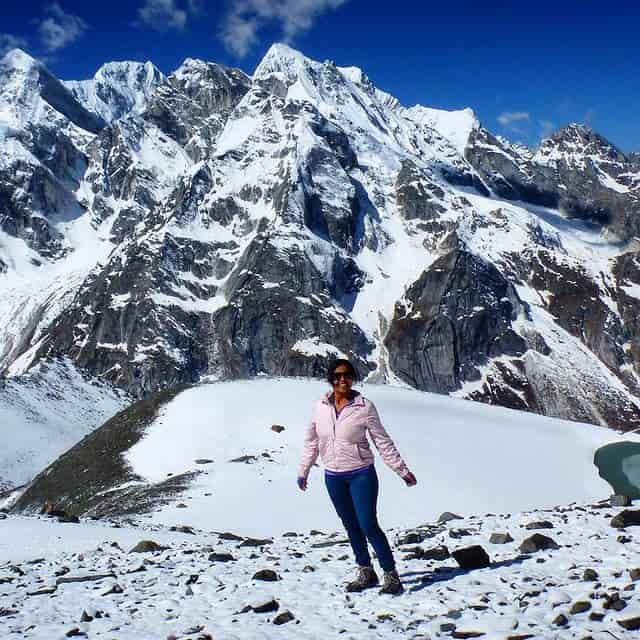 Be it forts, beaches, rivers, mountains and valleys, Medhavi Davda has covered it all! She is truly living her life by enjoying every adventure that comes her way. From scuba diving to trekking, from exploring various dance forms to motivating people with her inspirational talks, she is definitely worth admiring! Moreover, with her crazy travel journeys, Medhavi has completely taken solo traveling to another level. You can follow her blog ravenouslegs to read her path-breaking and trail-blazing stories.
On being asked about her best travel experience so far, Davda says,
"My most interesting experience so far was a power packed adventure trip across the ocean in the African continent. I flew to Tanzania to climb Mount Kilimanjaro, the highest mountain of Africa. It was a huge achievement for me to complete this trek successfully. Then, I went on to witness my first ever wildlife safari to Serengeti National Park which was truly speechless and made me fall in love with nature's creation. Lastly, I landed in Zanzibar Island, where I lived the scuba diver life and spent all my days underwater and evenings by the beachside watching the skies turn golden."
She also shares few words about her dream destination,
"Ecuador is my dream destination, where I'll like to spend days climbing the Andean mountains and diving off the Galapagos Islands."
Preethi Chandrasekhar (The Eager Traveler)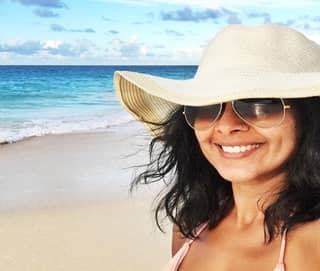 Preethi Chandrasekhar is an adventure travel blogger, photographer and speaker who runs The Eager Traveler website. She also shares valuable travel tips, videos guides and photos on Instagram. Her mission is to inspire women to explore the outdoors, regardless of their age, or fitness levels. She often works with tourism boards and brands to create content to highlight and bring awareness to lesser known outdoors destinations and small towns. Besides traveling, she has a day job in Marketing and works remotely, which enables her to travel often.
When we asked her to tell about the most exciting experience so far, she adds,
"I recently went camping in the wilderness and ended up having a sleepless night in my tent due to a bear that visited my campsite! I am also experiencing the outdoors fully as an adult now and being outdoors has taught me that anyone, regardless of race, gender, color, age, etc., is welcome and that I am also a lot stronger and braver than I give myself credit for."
On being asked about her dream destination, she says,
"My dream destination is a multi-day hiking trip through Uttarakhand and the Chadar Lake trek! I am also looking forward to summiting Kilimanjaro next year and leading a group if anyone is interested in joining."
Anukrati (Bulbulonthewing)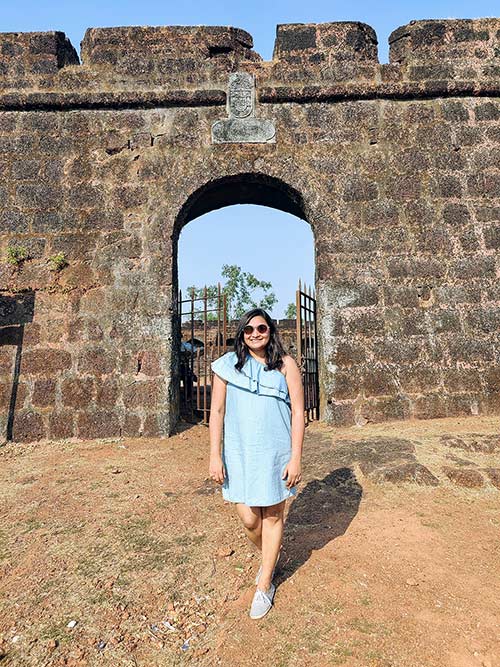 Nature, Food, lakes and beaches are her favourite things. This is what we could figure out by having a stroll through Anukati's Instagram feed. From Bali to Goa, from Seychelles to Lonavala, this bulbul has surely explored the world with her beautiful wings. You can read her compelling blogs to know more about her travel and tourism encounters.
Anukrati gave us some thrilling insights from her travel journey and said,
"My most interesting travel experience to date has to be the biking trip to the northern tip of the La Digue Island in Seychelles. The sheer physical beauty of La Digue teased me and offered me a glimpse of what was in store. This trip enlightened me that sometimes all we need to do is to pause for a while and feel alive."
She also shared a bit about her dream destination and stated,
"There are many of them. But, Antarctica is definitely on the top of the list followed by New Zealand, Costa Rica, and Iceland."
Nivi Selvaraj (postcardchronicles)
As her Instagram bio says, 'Capturing life thru words & colors', she surely is living her life to the fullest! Be it soothing islands or magnificent hills or just the sparkling city lights, she captures every inch of it with supreme dedication. Nivi can also make one fall in love with her words through her delightful stories and writings.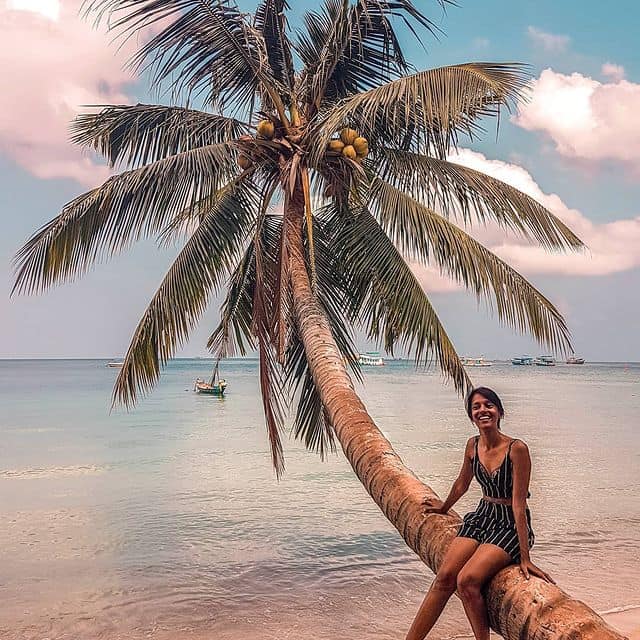 Expressing her most interesting experience, she says,
"Each destination holds a special place in my heart in its own way. I have chased fireflies and mapped constellations in a remote mangrove in Thailand, cried in awe looking at the peaks of Himalayas in Kashmir, camped under the star lit sky in Thar desert and danced along with the Angami tribes in Nagaland. Each place, its people and the stories collectively make the experience a memorable one."
And, on being asked about her dream destination, Nivi says,
"Faroe Islands has been a dream. It's on the North Atlantic waters between Norway and Iceland, hence has a beautiful amalgamation of both. The place has 18 volcanic islands, steep cliffs, rocky coastline, hiking trails with gobsmacking views and waterfalls. The best part is the population is only 50,000 approx and is not crowded with tourists. It's my dream to visit this piece of land forever, hoping it'll come true one day."
Upasana Kakati (unconventionalandvivid)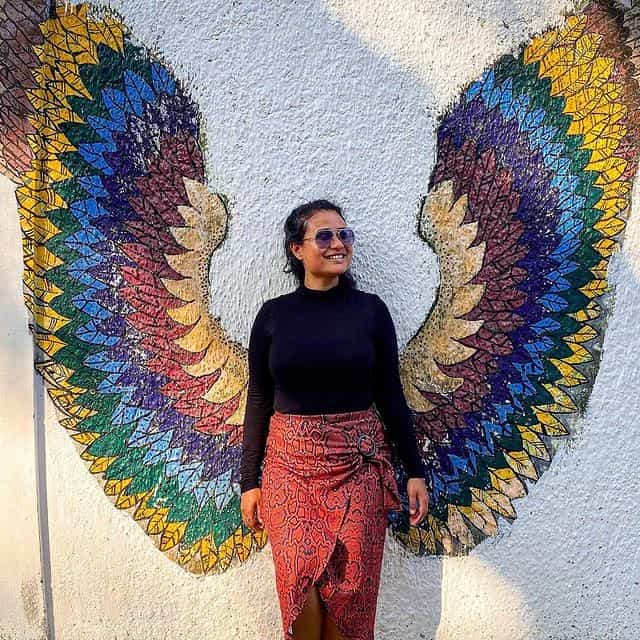 Next on the list is the pretty-looking girl from Assam, Upasana Kakati. The traveler inside her was born from the day she visited Rohtang Pass as a part of her school picnic. A teacher by profession and a travel blogger by passion, she dreams to cover the hidden gems of the world one after the other.
Upasana sharing a bit about her most memorable experience, says,
"My first travel and trekking experience to Roopkund remains to be the most interesting one. For a girl who has never been on her own, trekking with a group of 20 strangers to Roopkund was exhilarating, liberating, and gave me a new perspective towards life."
She also shares a little about her dream destination,
"It would be Central Asia – Kazakhstan, Uzbekistan, Kyrgyzstan, and Tajikistan. Something about the remoteness and untouched terrains of Central Asia is so fascinating."
Preethi (Peppy Travel Girl)
Next on our list is the most graceful one who is surely an admirer of the sparkling blue oceans and rivers. Preethi has shown us how to travel in style through her breath-taking journey across London, Bibury, Venice, Bali and of course India. With her passion to explore every nook and corner of the world, she also pen downs her ravishing adventures in a heart-felt way.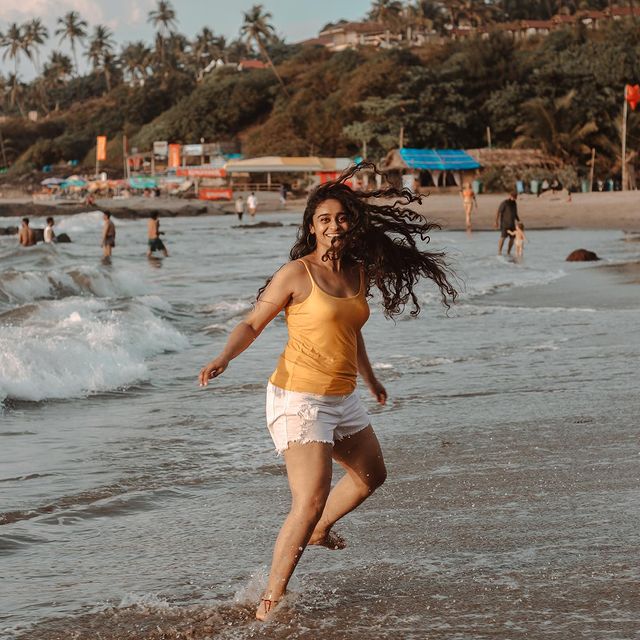 Remembering her most interesting trip, Preethi says,
"Backpacking around Sri Lanka for a month was definitely one of my most interesting experiences. I got to experience so much that the country has to offer, right from culture, to adventure, to food, to landscapes, and each part of the country gave me something different. All of this, along with a delightful cuisine that has something for every kind of foodie."
Coming to her dream destination, She quotes,
"My dream destination has been Iceland for over 15 years years of my life. Ever since I read about the Aurora Borealis in Philip Pullman's His Dark Materials trilogy, I've been wanting to experience the beauty of it in Iceland, along with all of the natural delights it is home to."
Surya Raju (Travelrope)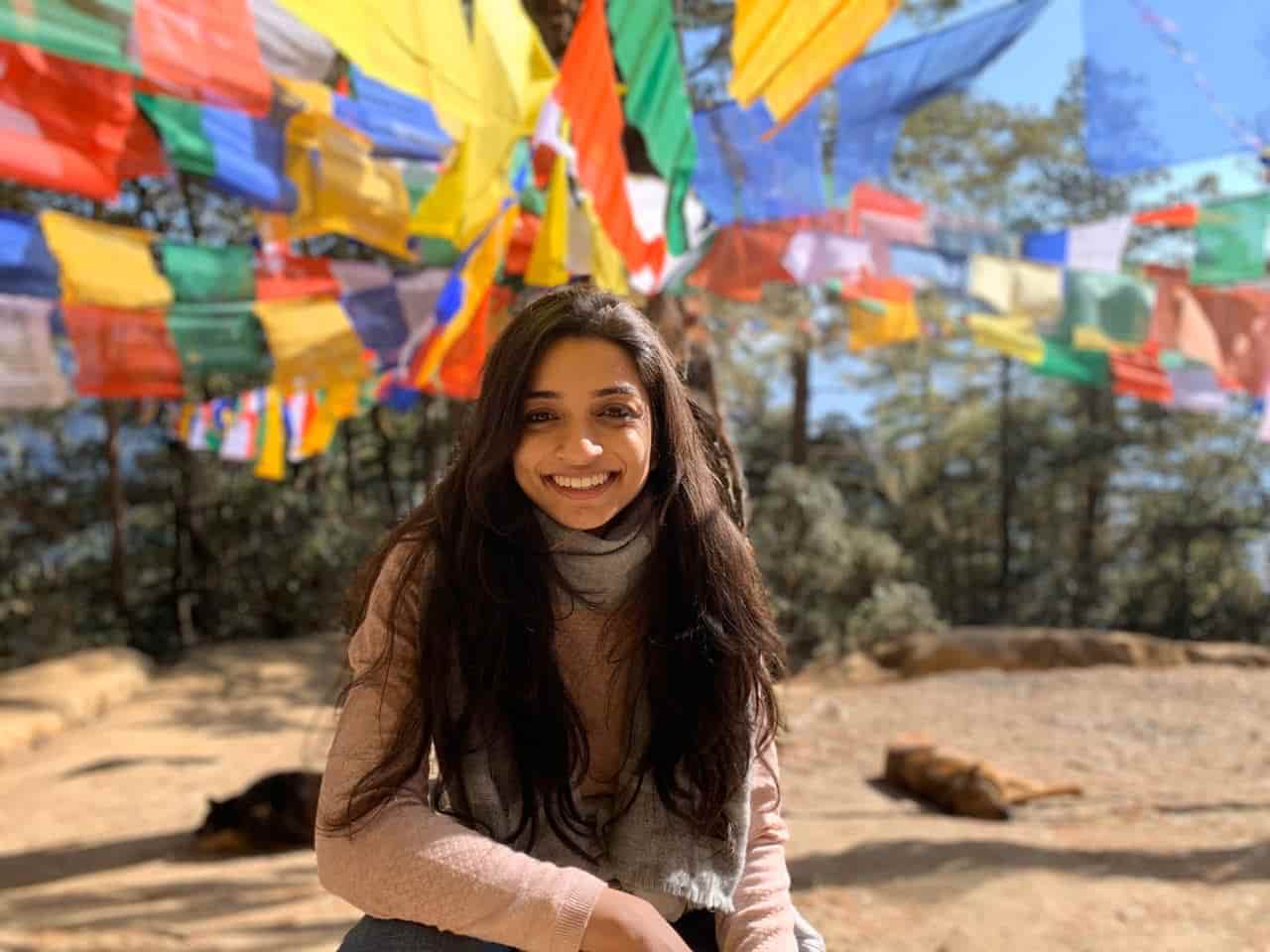 If you are looking to build a successful travel blog, Surya Raju's Travelrope can be your go-to inspiration. Traveling the world was always her biggest dream and she is on the right path of fulfilling all of it. If you want some amazing itineraries, interesting travelogues and reviews on top tourism destinations, don't forget to follow her mind-blowing blog.
Surya shares a bit about her best travel experience so far and says,
"Kenya because we went around Great Migration and it's a sight that's just surreal. It was always a dream to be there and witness Masai Mara. Immense respect for all the work that's going on over there to save and protect wildlife."
On being asked about her dream destination, she adds,
"Iceland – I've been waiting forever to see the Northern Lights!"
Priyam Prasad (thatpisceangirl)
Here comes the super voguish, super energetic and super enthusiastic travel junkie- Priyam Prasad. Working as a Regional Sales Manager with PayU (a leading FINTECH company) and contributing lifestyle articles at MISSMALINI, Priyam has her travel dreams sorted! By covering and uncovering the popular spots and hidden gems respectively, she is on a mission to explore every bit of this planet.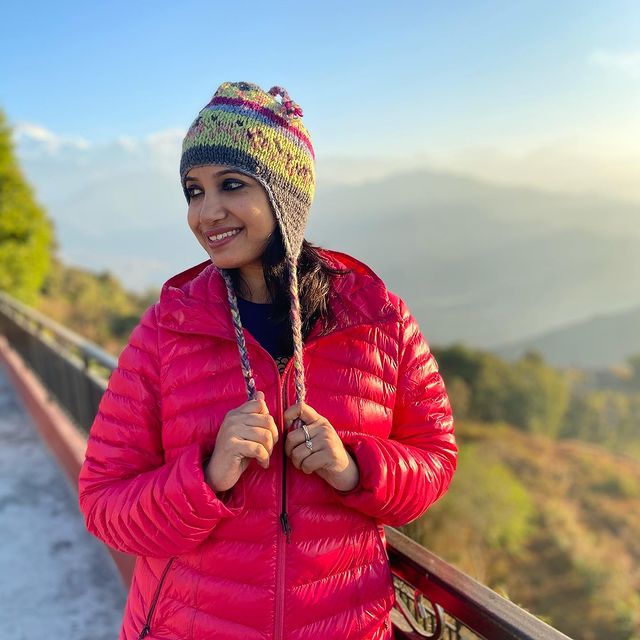 Sharing her most interesting experience, Prasad says,
"Being an avid traveller, there's so much I have experienced that picking just one interesting experience is difficult. Some of the most memorable and interesting experiences I have had in my travel stories so far would be: 1.) Trying adventure sports in Nepal, from Bungee Jumping to ziplining to paragliding. 2.) Sailing in the Atlantic Ocean on a ship! 3.) Experiencing the cruise culture in India. 4.) The day I flew from Leh to Goa because after experiencing mountains I wanted to experience beaches – that day I had breakfast in Leh, Lunch in Delhi and Dinner in Goa!"
Adding about her dream destination, she quotes,
"My dream destination is Croatia. I am a huge "Game of Thrones" fan and Dubrovnik in Croatia is a place where the major filming happened. I would love to visit King's Landing, see the Great Sept of Baelor and experience the Red Keep! Hope that happens soon!"
Sanghita Nandi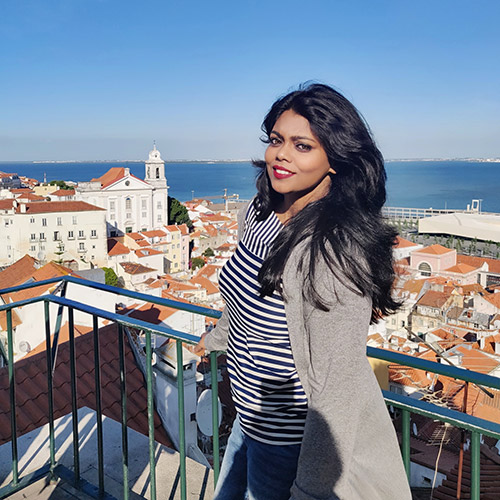 A travel freak and a dog lover, Sanghita Nandi has covered nearly 22 countries till date! This young lady with the most gorgeous eyes not only likes visiting vibrant destinations but also enjoys writing. Having a look at her Instagram handle will also reveal that she is a brilliant photographer and an open water diver.
Sharing her most incredible experience, Nandi says,
"I have felt exhilarated when surrounded by a tornado of Chevron Barracudas while scuba diving at Southwest Pinnacle of Gulf of Thailand and on another dive to the shipwreck of HTMS Sattakut near Koh Tao. Kayaking through the Atlantic Ocean to reach the Benagil Cave on the Algarve Coast had also made me feel on top of the world."
Further stating about her dream destination, she says,
"I have always been obsessed with Antarctica. But besides that, chasing Northern Lights in Norway, exploring the mesmerizing landscape of Iceland and Patagonia, interacting with the Himba tribe of Namibia, experiencing minimalistic living in Japan, and diving with whale sharks and hammerheads of the Galapagos Islands are some of the major dreams that keep me going."
Parnashree Devi (My Travel Diary)
Next on our list is the very charming travel blogger and content creator from Assam. Parnashree's instagram and blog posts prove she is a true adventure-lover by heart. Not just this, we can also see her excellent photography skills through her mesmerizing pictures and posts.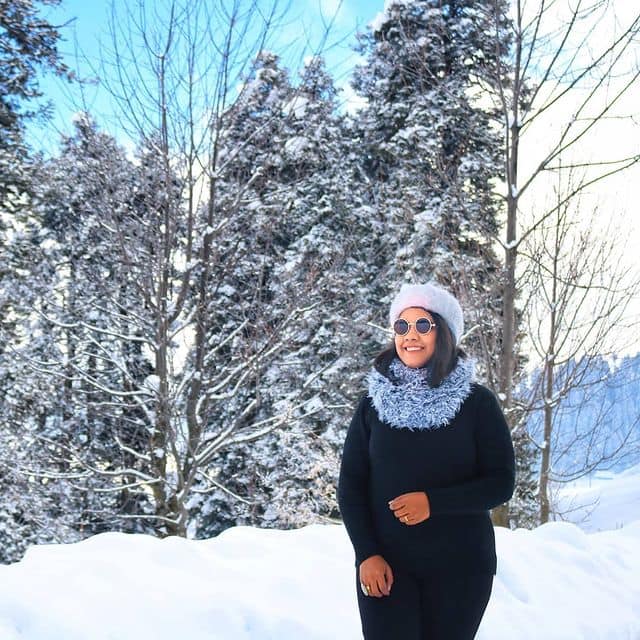 Sharing a glimpse of her most interesting experience, she quotes,
"Living with the Changpas in the remote land of Ladakh is the most fascinating experience of my travel life. Seeing the Changpas doing their daily chores and sharing space with them in their tent allowed me to get a rare glimpse of their nomadic lifestyle and it was totally priceless."
And, about her dream destination, Parnashree says,
"Iran, Kyrgyzstan, and Scandinavian countries."
"The world is a book and those who do not travel read only one page" -Augustine of Hippo. Traveling is indeed the best therapy as it makes you a better version of yourself! With every journey, you learn great things and make memories that you can cherish for life.
Being a travel blogger is not as easy as we think. One has to step out of her comfort zone, adjust in any given situation and deal with all the odds. This Women's Day, let us give a great round of applause to all the women travel bloggers who are on an amazing road to achieving their dreams! Lastly, we hope this article has inspired the traveler in you to a great extent! And, you can feel free to drop in your comments below if you have any questions for our lady travel bloggers listed above.