The pre-Christmas shopping spree is about to begin in the west and we can't keep calm! Though the craze is much more in America, we Indians are equally excited to get our hands on the exciting Black Friday deals and offers. The day after Thanksgiving is celebrated as Black Friday, an official holiday in the USA for people to indulge in the crazy shopping frenzy that people keep waiting for throughout the year.
While some like to trample over each other in the brick-and-mortar stores, others like to grab the best deals online in their Pyjamas at home. The trend of Black Friday and Cyber Monday is spreading across the world like the forest fire and so, we have got some of the best deals on virtual products that you can look for. From web hosting to antiviruses, here are the best shopping deals you should look out for in 2022.
Top 12 Best Online Black Friday Deals 2022
1. HostGator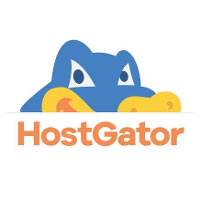 HostGator is a trusted name in the world of web hosting service providers with thousands of clients onboarded globally. They provide top-notch and quality service while ensuring value for money. Apart from Dedicated Hosting and Shared Hosting plans, HostGator also provides Cloud Hosting making its service more flexible and accommodating. You can save more on all of their product offerings courtesy of Hostgator coupons during the Black Friday and Cyber Monday Sales available on their platform. The lucrative offers include email hosting plans starting at Rs 25/month per account, flat 70% OFF on web hosting plans, 15% OFF on .CO/.BIZ/.IN/.COM domain extensions, flat 20% discounts on add ons and more.
2. Hostinger
When it comes to hosting a website, you don't want to compromise on any front. For all those who blog passionately, Hostinger is offering Shared Hosting for as low as $2.18/month. Unbelievable, right? Check out the most trending Hostinger Black Friday Sale and get the domain of your choice.
You can also check out the space for offers on WordPress Hosting, Cloud Hosting, Email Hosting, etc.
Pro Tip: If you purchase the hostings during Black Friday Sale, you can get an SSL Certificate for Free!
3. BigRock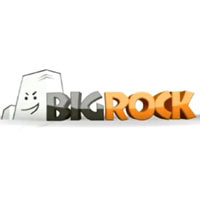 With 6 million+ registered domains and over 10 years of research and development work, BigRock is a household name when it comes to providing hosting services, domain registry, email hosting, and enterprise hosting solutions among a rich portfolio of suites that help organizations and individuals maintain and grow their online presence. Now, you can avail of limited-time Black Friday and Cyber Monday deals like purchases starting at just Rs 149, email hosting plans starting at Rs 24, flat 62% OFF on web hosting plans, 20% discount on add-ons, and much more.
4. Norton Security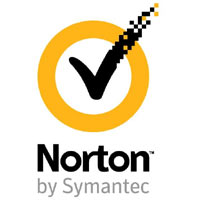 With viruses creeping in the digital world every single day, it is very crucial to keep your laptops and computers protected with the best anti-virus and what can be better than Norton! To help you keep viruses at bay during your online shopping spree, Norton will roll out its offers a couple of days ahead of the actual Black Friday sale. You can grab Norton 360 packages at 60% off and protect your gadgets from all sorts of online bugs and scams.
You can get the best Norton packages during the Norton Black Friday Sale 2022. Keep your wishlist ready and grab the most exciting deals during the sale period.
Note: Do check out the top black Friday offers and deals for India in 2022.
5. Coursera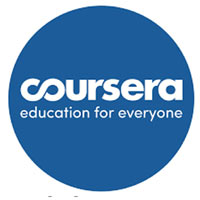 It's never too late to start learning. If you've been eyeing some of the best online courses for a long time now, the Black Friday Sale on Coursera is nothing short of a blessing for you. Check the most trending online courses and avail offers like 20% off on Data Science Program, etc. You can scout for the most relevant courses for you to step up your game at work or academically. Coursera is one of the best online learning platforms that certifies the learners with a Certificate of Completion once the course and assignments are completed.
You can choose courses from all fields and domains including Digital Marketing, Data Science, Management, Content Strategy, Medicine, etc.
6. Avast Antivirus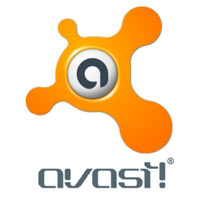 Black Friday and Cyber Mondal sales are around the corner and we definitely can't wait. One of the oldest anti-viruses in the world, Avast has been proving loyalty to its customers for a long long time. This year, Avast Antivirus is offering up to 50% off on Internet Security, Endpoint Protection Suite Plus, etc.
You can buy antivirus for your personal PC, laptops, and for business. Avast has some of the best Family Packages for antivirus protection that are super affordable and useful.
7. GoDaddy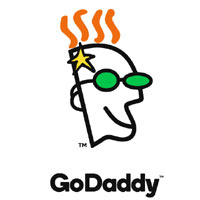 A complete solution for managed web hosting, GoDaddy has gained popularity across the globe with its amazing services and attractive themes. This Black Friday, you can avail of some amazing offers on GoDaddy like getting your 1st domain for as low as $0.99. Whether it's a managed web hosting that you're looking for or domains that you have been eyeing for a long, GoDaddy has all of them for you. Even if you are looking to just renew your hosting plan, GoDaddy renewal promo codes will help you with some jaw-dropping. So take the advantage of the offers exclusively this Black Friday and bring your dream website to reality.
8. Grammarly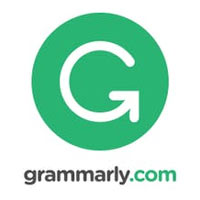 Grammarly has been there to solve last-minute grammar issues for all of us. Remember those Grammarly ads telling how it has been a savior for writers, it's true for all of us. This one is a great tool for checking plagiarism online and of course, for checking grammar. But did you know that this tool is offering up to 60% off on the subscription packages available online? Hunt for the best offer on Grammarly packages this Black Friday and make the most of this annual shopping marathon.
9. SEO PowerSuite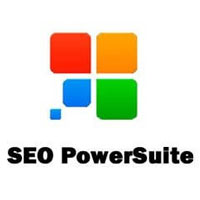 SEO PowerSuite is probably one of the most important online tools that everyone who owns a website should have. From website audit to link building and keyword research, this tool is most definitely an investment that you are going to make. Get this comprehensive website analysis tool at the lowest price during the Black Friday and Cyber Monday sale. SEO PowerSuite is offering products and packages at more than 50% off. You can get the SEO PowerSuite Enterprise worth $1199 at just $699. Isn't this a steal deal?
10. BlueHost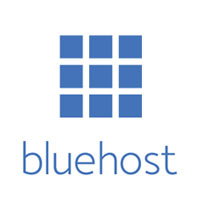 Bluehost has taken the internet by storm with their Black Friday discounts on hosting and WordPress. The company is offering up to 70% off on new domains, website hosting packages, WordPress packages, etc. Not just this, BlueHost also has a 30-day money-back guarantee for its customers to help them be 100% satisfied with their choice of products. You can pick the most suitable plans from the 4 elaborate hosting plans that the company has and get your website started like a pro.
11. SimpliLearn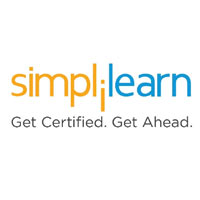 If you are inquisitive about learning new concepts and subjects, chances are that you must have already come across SimpliLearn while looking out for the best online courses. SimpliLearn is a platform for digital learning that helps you take online courses and earn a Certificate from elite universities across the globe. Honestly, Black Friday is the best time to begin the courses as you can grab the best and most trending courses at a 30-40% discount. So, register for the courses and accelerate your professional growth like never before.
12. Microsoft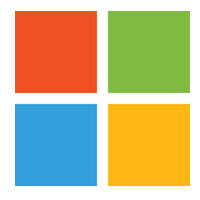 Black Friday Sale is the best time to shop for Microsoft products. Whether it is your favorite Surface products or Office 360, you can get all of them at pocket-friendly prices during the Black Friday 2022 deals. Equip your gadgets with the most useful Office360 that makes it convenient for you to work from anywhere at any given time. Keep a tab on the Microsoft website for the latest Black Friday and Cyber Monday offers and get home the best products from Microsoft.
The western shopping extravaganza is about to begin and though Indians just shopped their hearts out during Diwali sale, it doesn't hurt to spend some more on the best products. Stay updated with the best and most useful deals this year and purchase all that you truly need.