What does a good pair of jeans mean to us? Perhaps a staple outfit, exhibiting the feel of urban and edgy, irrespective of our geographical presence. From humble classic to dynamic style statements, easygoing to carefree vibe, every facet of our personality is reflected through the jeans we wear.
All in all, it is vital to find the right pair of jeans that speaks to you and your legs. Today array of jeans and cuts like – skinny, slim-fit, straight-leg, regular, and relaxed, are available from numerous denim brands. Amid the plethora of jeans brands, let us discuss some best jeans brands in India and see what helped them gain the top spots.
Our Top Pick
We took a deep dive into the world of denim and did some serious research. We looked for brands that had a wide range of fits, sizes, and styles, as well as quality materials and craftsmanship. And let's be real, we also had to consider the budget as a factor, as well. After trying on endless pairs of jeans (tough job, we know!), we narrowed it down to our top picks.
| | |
| --- | --- |
| Best Overall | Levi's |
| Best Budget | Roadster |
| Best Stretch | Tommy Hilfiger |
| Best In-Look | The House of Rare |
Best Jeans Brands Ranking Metrics
It is worth mentioning that the ranking of the brands has been formulated considering factors like – e-commerce ratings, reviews, brand value, unique design, and comfort level of fabric.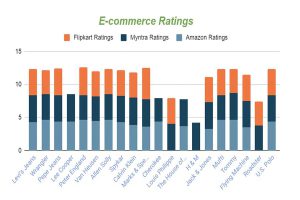 Top 22 Jeans Brands for Men and Women in India
We've compiled the list of top branded jeans that are in huge demand – from high-end to affordable options. Let's discuss more in detail!
1. Levi's Jeans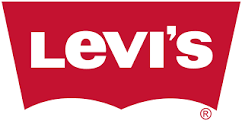 Levi's is an American denim jeans brand owned by renowned clothing company Levi Strauss & Co. that was founded in the year 1853. Today, the company has more than 500 stores in 110 countries across the globe, with its corporate headquarters located in Levi's Plaza, San Francisco. It might amaze you that since the 20th century, Levi's has been credited for the global popularity of blue denim jeans.
In India, Levi's is one of the top-selling jeans brands and is known for delivering high-quality products that are durable as well as stylish. It has a diverse range of products (affordable to premium style jeans) to cater to every customer in the country. Time and again Levi's offers some great discounts and deals that can help you save some extras while purchasing online.
Top Men Styles:
Levi's® Men's 501® Original Straight
Levi's® Men's 511™ Slim Jeans
Levi's® Men's 551™ Z Authentic Straight Jeans
Levi's® Men's Skinny Tapered Jeans
Levi's® Men's 517™ Bootcut Jeans
Top Women Styles:
Levi's® Women's 311 Shaping Skinny Jeans
Levi's® Women's 315 Shaping Bootcut Jeans
Levi's® Women's 501® Original Jeans
Levi's® Women's High-Rise Straight Jeans
Levi's® Women's Ribcage Bootcut Jeans
2. Pepe Jeans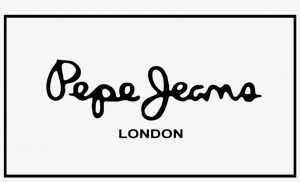 Pepe Jeans London is an English denim and casual jeans manufacturer that was established in the year 1973 in the Portobello Road area of London. Now, it has relocated its headquarters to Sant Feliu de Llobregat, Spain. Since its inception, it has emerged as a popular clothing brand all across the planet by becoming a trendsetter in the fashion world with its unique takes on styles and design patterns.
From loose-fitting to high-waisted, Pepe has something for everyone. Not only do they look amazing, but also feel great on your skin. Plus, their prices are extremely affordable, making them a great option for budget-conscious shoppers.
Top Men Styles:
Tapered Vapour Low Rise Jeans
Vapour Slim Fit Mid Waist Jeans
Chinox Ankle Super Skinny Fit Mid Waist Ankle Length
William Skinny Fit Low Waist Jeans
Bonn Skinny Fit Low Waist Jeans
Top Women Styles:
Lola Skinny Fit Mid Waist Jeans
Dion Skinny Fit High Waist Ankle Length Jeans
Jegging Skinny Fit Mid Waist Jegging
Wide Leg Loose Fit High Waist Jeans
Scout Skinny Fit High Waist Jeans
3. Lee Cooper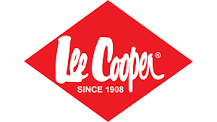 Lee Cooper is an English brand founded in the year 1908 that has its headquarters at London's East End. The company has an iconic status as the original British denim brand and is a go-to brand for consumers looking for premium quality jeans at affordable prices.
Those who want to add a touch of luxury to their wardrobe should prefer this brand. Today, Lee Cooper offers skinny to straight leg, classic to timeless styles, with the added bonus of being durable and versatile, and is a popular choice among fashion-savvy men and women.
Top Men Styles:
Norris – slim fit
Harry – straight fit
Arthur -tapered fit
Top Women Styles:
Pearl -skinny fit
Holly -straight fit
Emma – Mom fit
Fran – slim fit
Styling Guide for Men's Jeans:
Try cuffing your jeans to create a more relaxed, casual look. This works particularly well with slim-fit jeans and can be paired with sneakers or boots.
Dark wash jeans can create a more formal look, while light wash jeans can create a more casual, relaxed look.
Try pairing denim jeans with a leather jacket or suede boots for a rugged look.
Try a pair of high-waisted jeans with a tucked-in shirt to create a retro, 1950s-inspired look.
Try pairing jeans with a statement belt or a watch to add some personality to your outfit.
4. Van Heusen

Van Heusen is a part of renowned Aditya Birla Fashion and Retail Limited and is known to deliver high-end denim jeans in the Indian market. The company has a history of 25 years in the Indian fashion segment, and it mostly caters to youth with its amazing quality clothing line.
It is well-known for its comfortable and stylish jeans for kids, teens, and adults. Van Heusen jeans come in varying styles and colors to choose from for every occasion, so be assured to find something that you will love. Additionally, it is known for delivering high-quality jeans at affordable pricing with higher durability.    
Top Men Styles:
Skinny Fit Jeans
Slim Fit Jeans
Regular Fit Jeans
Top Women Styles:
Regular Fit Jeans
Skinny Fit Jeans
Slim Fit Jeans
Super Slim Fit Jeans
5. Allen Solly

Allen Solly is a British clothing brand that was launched in India in 1993 by Madura Fashion & Lifestyle – a division of Aditya Birla Fashion & Retail Limited. According to a survey by the Economic Times Brand Equity, Allen Solly featured among the topmost brands in India by scoring the highest rating amid all brands for the apparel segment.
Allen Solly can be summed up in one word – timeless. It is a popular jeans brand in India, delivering high-quality superior jeans for kids, men, and women. They come in different styles and colors and are mostly made from cotton. In a nutshell, Allen Solly's apparels are lightweight, comfortable to wear, and lasts for a longer duration.
Top Men Styles:
Men Slim Fit Jeans
Skinny Fit Jeans
Regular Fit Men Jeans
Ankle Skinny Fit Jeans
Top Women Styles:
Women Slim Fit Light Wash Jeans
Skinny Fit Jeans
Ankle Skinny Fit Jeans
Women Regular Fit Jeans
6. Spykar

Spykar is a leading youth enteric denim brand that was founded in the year 1992 and is known to deliver superior quality products with a great fit. Since then, keeping innovative design at its core, this brand has become very popular among young and relentless hearts looking for high-street denim.
The company always strives to deliver emerging fashion trends that resonate with Indian youth. Spykar also has a line of jeans dedicated specifically to the classic and contemporary souls of this country. So, why not give it a try and see for yourself how stylish and comfortable they are!!?
Top Men Styles:
Spykar Men Comfort Fit Straight Length Jeans
Slim Fit Tapered Length Jeans (Kano)
Spykar Cotton Regular Fit Narrow Length Jeans
Super Slim Fit Tapered Length Jeans For Men (Super Skinny)
Top Women Styles:
Raw Cotton Flare Fit Ankle Length Jeans For Women (Elissa)
Cotton Super Skinny Ankle Length Jeans (Alexa)
Lycra Slim Straight Fit Ankle Length Jeans (Emma)
7. Calvin Klein

Calvin Klein is a US-based leading global fashion lifestyle brand that was founded in 1968 and is known for its bold, non-conformist ideals that resonated through its huge line of products. In 2003, the brand was acquired by the renowned PVH Corp. and since then it has grown in leaps and bounds. In 2021, the company managed to earn a humongous 8.5 billion dollars through its high-quality, unique, and universally appealing products.
Talking about the jeans segment, Calvin Klein is known for delivering youth-centric premium products with unique designs to allure them and make them feel apart from the masses. It has a range of different styles and fits to please people with varying needs and clothing desires. In addition to that, it also offers a wide selection of skirts, shirts, budgeted sunglasses, and other wearables.
Top Men Style:
Standard Straight Fit Desert Blue Jeans
Slim Fit Rinse Jeans
Uplift Wide Leg Carpenter Jeans
Slim Fit Stonewash Jeans
Top Women Style:
Uplift Straight Fit Jeans
Standard Straight Fit Desert Jeans
High Rise Relaxed Straight Fit Jeans
Skinny Mid Rise Antique Indigo Jeans
8. Marks & Spencer

Marks & Spencer is a British multinational clothing brand that was founded in the year 1884 and has headquarters in Paddington, London. To tap the Indian market, the company has joined hands with Reliance India Private Limited. It is one of the premium clothing brands in the country that has a wide range of products available at very affordable prices.
Coming to jeans, the company is known to deliver top-notch products designed to inflate utmost grace. From modern ultra-wash jeans to cut from smart denim for a classic feel, Marks & Spencer has numerous products to suit your mood and occasion. For women, its high-waisted jeans are best to pair with crop tops to look a little taller. Further, for men, it has about 360 flex stretch jeans for added comfort, along with vintage-wash jeans to deliver the relaxed lived-in look. 
Top Men Styles:
Slim Fit Super Stretch Performance Jeans
Straight Fit Supersoft Stretch Jeans
Cotton Mix Plain Regular Fit Jeans
Recycled Cotton Tapered Fit Jeans
Tapered Fit Jeans
Top Women Styles:
High-Waisted Slim Flare Cropped Jeans
Tencel™ Rich High Waisted Skinny Jeans
Utility Raw Hem Straight Leg Jeans
High Waisted Wide Leg Jeans
High Waisted Wide Leg Ankle Grazer Jeans
Styling Guide for Women's Jeans:
Try rolling up the hem of your jeans to create a cropped look. This works well with straight-leg or boyfriend jeans and can be paired with heels or flats.
Colored jeans can also add a pop of color to your outfit and be a fun way to mix things up.
Try pairing jeans with a silk blouse or a lace top for a more feminine touch.
High-waisted jeans can help elongate the legs and create a more flattering silhouette.
Try adding a scarf or a statement necklace to dress up your jeans and add some flair to your look.
9. Cherokee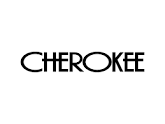 Cherokee is an American jeans brand that was founded in the year 1973 and is known to deliver stylish and comfortable products made from using numerous top-quality materials, including cotton, denim, and a range of stretch fabrics.
It is worth mentioning that now, Cherokee is a leading brand in the sustainable denim market with a cult following among fashion-forward millennials. This brand has a range of styles, including straight leg, bootcut, and Relaxed Straight to cater to jeans buyers of all sorts.
Top Men Styles:
Men's Relaxed Fit Jeans
Men's Slim Fit Jeans
Dark Stone Men's Slim Jeans
Men's Regular Jeans
Top Women Styles:
Women's Regular Jeans
Women's Skinny Jeans
10. H&M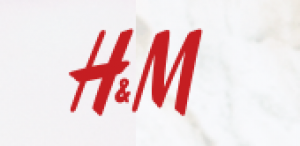 H&M Group is a Sweden-based clothing brand that was created in 1947. In India, it has a presence in 26 major cities through offline stores, and for online sales, it has an exclusive collaboration with Myntra – a major e-commerce outlet in the country. H&M aims to make it possible for customers around the world to express themselves through modern style and fashion by choosing endurable apparel.
From sturdy cotton denim to skinny or straight-leg jeans, a variety of top-finish high-quality products are available from H&M in India. It is worth mentioning that the company has a separate fan base for its H&M Men's Blue Loose Jeans category that comes with wide legs finish. Along with jeans, this brand is also known for pants, blazers, shorts, skirts, jumpsuits, and bras of different sizes to fit your body type. Often, when it comes to buying online, we end up with hundreds of options to choose from. But which brand produces the best jeans? Does it fit your body shape and size? If you are puzzled by these queries, do check out H&M denim. At the same time, you can also check the H&M offers to get massive discounts on its latest denim range.   
Top Men Styles:
Men Regular Jeans
Men Relaxed Jeans
Men Slim Jeans
Men Loose Jeans
Men Solid |Slim Jeans
Top Women Styles:
Women 90s Straight Baggy Jeans
Mom Loose Fit Ultra High Jeans
Mom Loose-Fit High Ankle Jeans
Women Blue Straight High Split Jeans
We are halfway down the list of 20 best jeans brands for the Indian market. Let us check out the number of e-commerce reviews garnered by each brand in our list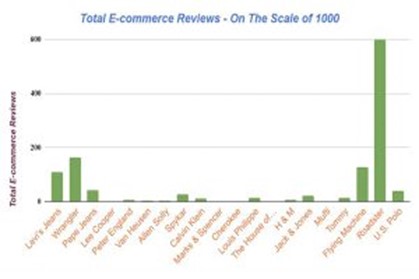 11. Tommy Hilfiger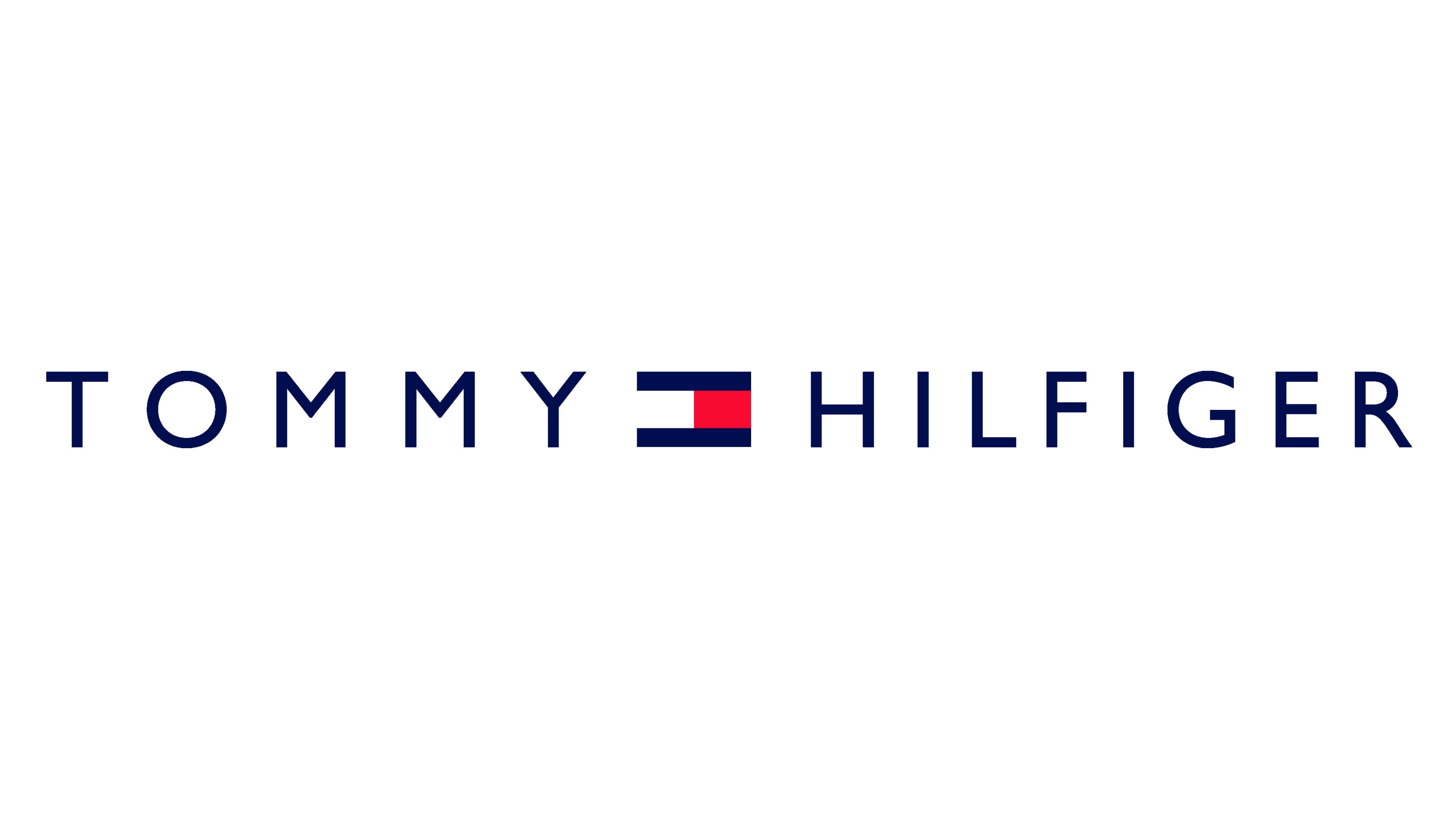 Tommy Hilfiger is an American brand that has about 1400 flagship stores in about 90 countries and is one of the highest-selling denim brands in the world. Most of the denim produced by the brand has imprints of mainstream fashion that etches to maintain the classic heritage of denims and jeans.
From an Indian clothing market perspective, Tommy Hilfiger is treated as a luxury brand that has a huge line of premium denim products. In the jeans segment, Tommy's Slim jeans are very popular with customers for their unique denim design and style that it brings to the table.
Top Men Styles:
Hilfiger Men's Slim Fit Stretchable Jeans
Men's Ryan Straight Fit Jeans
Men's Slim-Fit Stretch Jeans
Men's Tommy Jeans-Cargo Pants
Top Women Styles:
Women's Tribeca Skinny Crop with Stripe
Women's Slim Jeans
Women's Plus Comfort Waist Tummy Control Skinny Jeans
12. Flying Machine

Flying Machine is India's first jeans brand that came into existence in the year 1980 intending to fulfill the void of good-quality jeans in the country. This Indian fashion brand is owned by famous Arvind Mills and is a trendsetter for denim brands with contemporary cuts and styles.
By 1994, Flying Machine became a leader in branded jeans, all thanks to its trendy and premium quality affordable products. It delivers youth-centric products targeting people of an age group between 16-30 years. Along with jeans, the brand also makes t-shirts, shirts, and accessories, catering to the college-going young generation.
Top Men Styles:
Men's Slim Fit Stretchable Jeans
Men Casual Jeans
Slim Fit Tapered Leg Jeans
Top Women Styles:
Women's Skinny Fit Jeans
Women Casual Jeans
Women's Jeggings Jeans
13. Roadster

Roadster is a Myntra-owned Indian outdoor clothing brand creating ripples with its high-quality amazing clothing line. In a very brief period, this jeans brand has garnered a considerable fan following in the Indian market today. The brand uses premium quality fabrics and modern technology to create the best clothes as well as footwear in the country.
Understanding the necessity for outdoor fashion in India, Roadster has launched jeans that come stitched with premium quality fabric which is very robust and perfect for everyday rough use. Its denim does not wear out easily and can be paired in multiple ways and are available in different fits and shapes to match your style statement. It has numerous jeans to suit everyone, e.g., its regular relaxed fit is classy and is perfect if you want to avoid a tight fit. However, if you are in love with 90's fashion, you can opt for bootcut denim.
Top Men Styles:
Flared Men Jeans
Slim Fit Men Jeans
Skinny Men Jeans
Top Women Styles:
Regular Women Jeans
Skinny Women Jeans
Slim Women Jeans
14. U.S. Polo

U.S. Polo is an American high-end fashion brand that came into being in the year 1890 and since then has been the official clothing and accessories brand of the United States Polo Association. Though its denim products are priced a bit higher than other brands in this list, they are worth every penny for their long-lasting and superior comfort.
You can easily make out the quality difference with other brands with the texture of the fabric and the edgy fit that is delivered through all the premium quality jeans from this brand. You will also be thrilled to find a wide range of denim in myriad blue shades to suit all your moods and occasions.
Top Men Styles:
Men's Loose Cotton Jeans
Men's Tapered Stretchable Jeans
Men's Slim Fit Jeans
Stone Wash Skinny Jeans
Top Women Styles:
Women's Skinny Fit Jeans
Women's Relaxed Jeans
Women's Regular Jeans
15. Numero Uno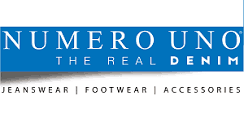 Numero Uno is India's first indigenous brand that specializes in denim wear for men and women. Established in 1987, the brand has become a household name in India and has since expanded its presence globally. Numero Uno's mission is to create high-quality denim products that are both fashionable and comfortable, catering to the needs of its diverse customer base.
With a focus on sustainability, Numero Uno uses eco-friendly materials and production methods to reduce its impact on the environment. The brand offers a wide range of denim products, including jeans, jackets, and shorts, as well as non-denim clothing such as T-shirts and shirts. Numero Uno's commitment to quality and sustainability has earned it a loyal customer base, and the brand continues to innovate and evolve to meet the changing needs of its customers.
Top Men's Styles
Classic Slim Fit Jeans
Super Skinny Men's Jeans
Men's Regular Fit Jeans
Top Women's Styles
Women's Multicolour Elite Fit Jeans
Women's Grey Elite Fit Jeans
Women's Midrise Skinny Fit Jeans
16. Diesel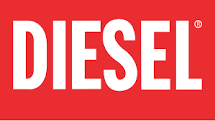 Diesel is a globally recognized fashion brand that was founded in Italy in 1978 by Renzo Rosso. The brand is known for its bold, innovative designs and high-quality products, which include clothing, footwear, and accessories for men, women, and children. Diesel is also recognized for its edgy marketing campaigns and collaborations with artists and designers, which have helped to establish it as a leading force in the fashion industry.
Diesel's philosophy is to challenge the status quo and push the boundaries of conventional fashion, while also emphasizing quality and sustainability. The brand has a strong commitment to ethical and responsible business practices and has implemented a number of initiatives to reduce its environmental impact, such as using eco-friendly materials and manufacturing processes.
Top Men's Styles
Men's Skinny Jeans
Men's Bootcut Jens
Men's Slim Fit Jeans
Top Women's Styles
Women's Tapered Fit Jeans
Women's Straight Cut Jeans
Women's High Raise Jeans
17. Louis Philippe

Louis Philippe is an Indian premium brand of men's apparel that was founded in the year 1989 and is a division of the Indian conglomerate Aditya Birla Group. It might amaze you that, this popular jeans brand, is named after Louis Philippe, a popular King of France.
Known for excellence in craftsmanship and high-quality material, Louis Philippe skillfully formulates long-lasting men's jeans to experience luxury with a purpose. The brand stays on top of the trend with its unique design and comfy options to bring the most fashionable men's clothes.
Top Men Styles:
Men's Slim Fit Jeans
Men's Super-Slim Fit Jeans
Men's Smart Fit Jeans
Men's Regular Fit Jeans
18. The House of Rare

The House of Rare is an Indian premium fashion brand that began its journey in 2005 and since then it has also cracked the global fashion market by building its store online.
It is a brand that embodies all that is rare and luxurious in jeans and denim and the materials they use are carefully selected to ensure the highest quality and durability possible. The manufacturing process provides a unique attribute that you won't find with any other brand. If luxury and exclusivity are your top priorities, then The House of Rare is for you.
Top Men Styles:
Ripped Slim Fit Jeans
Stretch Jeans
Men's Plain Jeans
Stretch Cotton Sulphur Dyed Jeans
19. Jack & Jones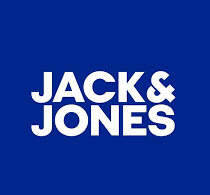 Jack & Jones is a leading European men's fashion wear brand that came into existence in the year 1990. The company strives for a strong legacy of craftsmanship, unmatched quality, and exemplary style that is totally visible through its all products. With more than 1000 stores across 38 countries, the brand has carved an indomitable niche for itself and continues to build fashion inroads across the globe including the Indian subcontinent.
Whether you're looking for the perfect jeans to wear on a t-shirt or casual shirt for straight legs to skinny, Jack and Jones has got everything covered for you. It has various categories of jeans like – slim, skinny, regular, flared, comfortable, and anti-fit options to meet your purpose and body type.
Top Men Styles:
Men Regular Jeans
Men Relaxed Jeans
Men Slim Jeans
Men Loose Jeans
Men Solid – Slim Jeans
20. Mufti

Mufti is a renowned Indian fashion company that was launched in the year 1998 to create an indigenous world-class casual wear brand in the country delivering distinctive style. Seeing its growth for the last two decades, it can be said that it has achieved that aim. The company is credited for introducing cutting-edge fashion for men in India.
Jeans by Mufti are designed with high-quality fabrics that look great and are super comfortable to wear as well. Especially, its wash jeans are stylish and never really go out of trend and are a favorite of many high-street fashion enthusiasts in the country. You can simply pair its jeans with your favorite shirts and walk radiating dapper style.
Top Men Styles:
Super Slim Fit Original Stretch Jeans
Ankle Length Distressed Jeans
Skinny Fit Original Jeans
Narrow Fit Original Jeans
21. Peter England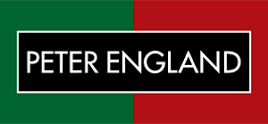 Peter England is an Indian clothing brand owned by the renowned Aditya Birla Group and currently is a leading menswear brand in the country. This brand has an interesting history! It was originally founded in the year 1889 in Londonderry, Ireland to provide British soldiers with fine khaki trousers. It entered the Indian market in 1997 and was acquired by Birla Group in 2000.
The company has specifically targeted the Indian youth with its innovative collections in denim, linen, festive wear, Indies kurtas, accessories, and more. It is one of the most loved international denim jeans brands and has been featured as the most trusted brand in the apparel category for seven consecutive years.
If you're looking for a pair of jeans that can make you feel good and boost your confidence, Peter England is a perfect choice. Peter England jeans are made from 100% cotton materials that are designed for a modern, minimal aesthetic.
Top Men Styles:
Low Skinny Fit Jeans
Slim Tapered Jeans
Classic Tapered Jeans
Biker Fit Jeans
22. Wrangler

Wrangler is an American clothing brand that was founded in the year 1904 and is headquartered in downtown Greensboro, North Carolina. Now, it has emerged as global merchandise with production manufacturing facilities located all across the world.
The company aims to provide more comfortable, more stylish, and more innovative denim jeans wear that are highly durable and authentic. Whether you need a pair of jeans to wear for work or a casual night out, Wrangler is the perfect option for you. Moreover, you can also check the latest discounts offered by Wrangler, which are very impressive and lucrative compared to the other jeans brands on our list.
Top Men Styles:
Wrangler Men Solid Indigo Jeans (Straight)
Wrangler Men's Regular Fit Light Blue Bootcut Jeans (Jacksville)
Wrangler Men Vegas Blue Gang Skinny Fit Jeans
Wrangler Men Bostin Tinted Dark Indigo Slim Fit Jeans
Wrangler Men's Solid Black Jeans (Slim)
Jeans Buying Guide: How to Choose the Perfect Pair for Yourself?
Jeans have a history of 150 years and now it has become a ubiquitous part of our regular clothing for both men & women. Over the years, it has gone through several changes to meet the demand of all sorts of customers. Today, many varieties of jeans are available to cater to customers with varying clothing preferences and physical appearances.
All said, choosing a perfect pair of jeans is not an easy feat to accomplish. Some of us, who are very regular jeans buyers, have selected two or three preferred brands from which we keep buying new ones. Others, those who are a novice or not that regular with jeans buying, often find it difficult to get their hands on the perfect pair. Shopping for a new pair of jeans often gets confusing as you need to evaluate several parameters like – style, fit, color, and of course, the latest trend. So, in lieu to help, new as well as old (in case you want to explore some other new brands) jeans buyers, below, we have put together a list of things to look out for while buying new jeans.
It is advised to always check for the quality of fabric for any jeans. The comfort and longevity of the product are directly associated with this factor. We all know that synthetic material is cheaper, but it is best to buy jeans made using blended natural fabric. Jeans made from these will be durable and will not lose their shape even after prolonged use or even after repeated washing. Also, check for the in-seam and out-seam of the jeans, if it is loosely stitched then refrain from buying that.
Choose jeans that fit you:
Fit here doesn't refer to your physical appearance; rather here it means that you should buy jeans that comply with your liking. Some like to wear loose jeans, while others like to go with a slim fit. So always select the garment of your choice and the one that makes you feel comfortable. Whenever in dilemma, tend to select jeans that give a nice balance of style and coziness.
It is best to buy jeans that complement your body type. For men, it is best to select jeans that are long enough to cover the socks but short enough to not cover the shoes. While for women, when choosing skinny jeans, look for the hem that's positioned above the ankle bone to offer a clear ankle look.
Your choice of clothing can set you apart from the masses. The same principle applies to denim silhouettes, which when chosen correctly can make you look slim and tall. If you are still in doubt about which denim wash to buy, then opt for the monochromatic wash.
Never fall for big discounts:
I am not saying that you shouldn't look for discounts or bargains on jeans. I just want to imply that you don't only look to buy jeans available at heavy discounts. This approach may cost you heavily. If you are only looking for discounts when purchasing a new pair, you might end up purchasing a cheaper quality make, which will end up costing you later, as you might need to buy a new pair sooner than you had expected.
Final Thoughts
Winding up, Jeans are a statement of style and self-expression, intended to provide comfort and a casual-cool vibe on every outfit you wear. With a darker color and tapered fit, you can dress up these for every occasion and mood, pairing along with shirts, t-shirts, hoodies, and Kurtis for women.
We hope the above-mentioned list of best-quality jeans brands In India helped you in finding the perfect pair for your special occasions. Which one did you like the most? Are you using any of the listed models? Or do you have any questions for us? Please drop them in the comments below. We are happy to clarify them.
Happy Shopping!
Frequently Asked Questions About Jeans Brands
 1) Which are the best brand jeans in India 2023?
Levi's, Wrangler, Pepe Jeans, and Lee Cooper are some of the popular brands you should look for while buying to support your body type and look stunning.
2) What materials are used in manufacturing jeans?
Organic Cotton, Polyester, Spandex, Elastane, and Viscous materials are widely used in manufacturing jeans.
3) How long can I use jeans?
Once you purchase a branded yet premium-quality jeans online, you can typically use it for 2-3 years.
4) What types of jeans are in style for men in India?
Currently, blue denim, slim-fit cuts, grey wash, stonewash, and cropped styles are some trending jeans styles.
5) What brand of jeans lasts the longest?
Wrangler, Levi's, Pepe Jeans, and Lee have always been considered the best on this front. However, all the other brands mentioned in the list above are no less durable.