Being a travel freak, you may love exploring historical monuments, beaches, tourist spots, parks, museums, shopping malls, and whatnot. You may need the right gadgets with you for a hassle-free journey. A bag can be the right choice for travelers to pack all the essential items. Awestruck! Which type of bag to shop for?
Whether it is for students, working professionals, kids, men, women, the market is flooded with a plethora of choices. At times, it will be tricky to pick one that matches your prerequisites. Don't get in a fluster! We are here to help you out!
Types of Bags, their Names and Pictures
We are in this digital era where everyone wants to go on business trips and vacations. To make things come in handy, we have curated the list of the top 70+ types of bags with weeks of research work, referring to online portals, reviews, ratings, customer feedback, and more. Why wait? Let us dive into the topic now!
Types of Backpacks and Waist Bags
These days, backpacks and waist bags are the most common forms of carrying luggage. Whether it is a weekend trip to the local tourist spot or an all-day outing, backpacks and waist bags can be your best friends while travelling. Moreover, they are excellent for kids to carry their books, tiffin boxes, water bottles, pencil cases, toys and so on. Scroll down to know more!
Backpack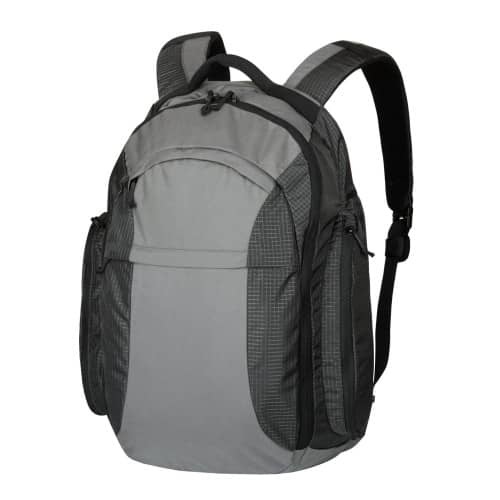 Feel buoyant and zingy with the premium-quality backpacks. The lightweight nature makes it easy to carry and extra space to organize things while travelling. At the front, you can explore the quick-access pockets, mesh padding on straps and back. The cost seems to be expensive, hence, you can use the latest deals and coupons on backpack brands to get them at low cost.
What We Like:
Stylish and elegant design
Easy to store and carry
Available in multiple colors
Organize the items
Daypack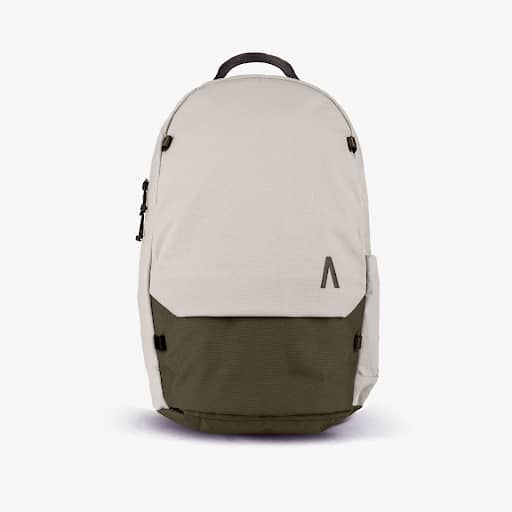 Whether you are planning for short-trips during weekends or daily travel needs, Daypack has got you covered. It supports weight to conveniently store items like wallets, umbrellas, cameras, headsets, and other essentials. The drawstring compartment lets you place things that are used most often.
What We Like:
Small and medium sizes
Lightweight and durable
Suitable for students and employees
Made of premium-quality fabric
Waist Belt Bag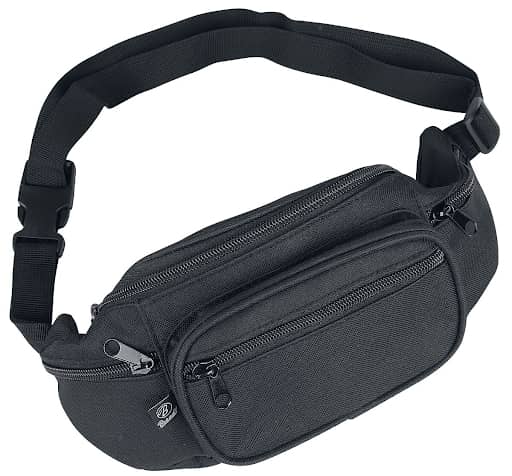 Go for adventurous trips by having a waist belt bag with you. The best part is wearing it around the waist and keeping the essentials at arm's length. The leather purse adjoined to the belt can be detached and used separately. It can be used for unisex, and an attractive design looks great on any outfit.
What We Like:
Unique and attractive design
Easy to wear around the waist
Safe and convenient to use
Offers greater flexibility
Beach Bag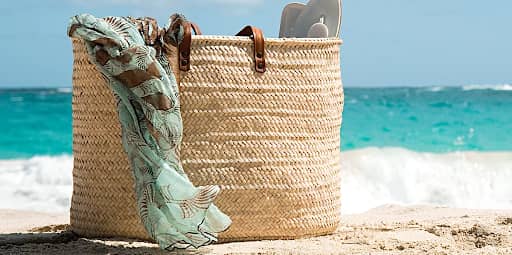 Beach bag is something you should have in your wardrobe collection. They are made using 100% waterproof, pure eco-friendly materials to carry them to the beach places. As they maintain safety and hygiene standards, most of these products are certified by the WHO.
What We Like:
Appealing designs and color patterns
Highly water-resistant nature
Shoulder handles to carry effortlessly
Suitable for teens, adults, and moms
Drawstring Bag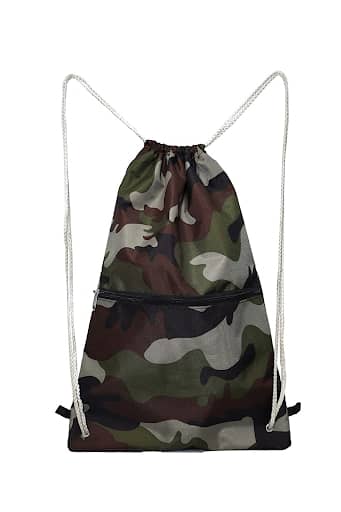 Now it's time to put all your worries aside! The Drawstring bag is here to rescue with the compact design that takes the shape of an object when placed into it. It's a perfect mix of contrasting colors to match your mood.
What We Like:
Economical to buy
Store lightweight products
Made of eco-friendly materials
Single pocket with large space
Rucksack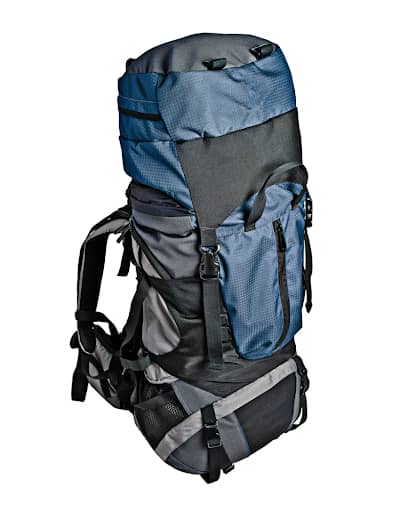 The word rucksack is a German phrase formed by combining 2 words, "Rucken" means back and "sack" means bag. Rucksacks are a great companion for travelers as they are specially designed to be tough, light, and carry all the items comfortably. They come with so many compartments to keep your little things handy.
What We Like:
More pockets and pouches
Store maximum no. of items
Bulky and ergonomic shape
Distributes weight evenly on hips and back
Satchel Backpack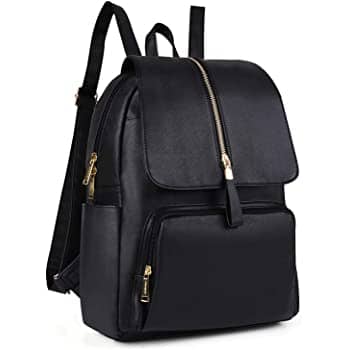 Start placing your valuables in the satchel, a traditional bag with straps used for carrying books. Moreover, it features a flap, front pockets to store the essentials. Also, the satchel is made of durable leather materials to use for a long-time.
What We Like:
Suitable for both men and women
Used for every occasion
Available in small to large sizes
Durable materials ensure long life
Knapsack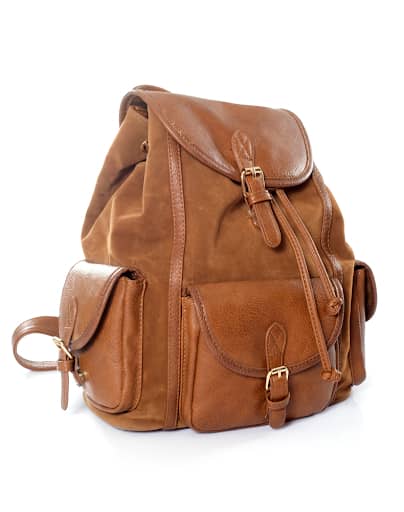 Knapsack is a commonly used word in Canada. Knapsacks typically feature a drawstring and flap around the bag opening to place books, clothes, cosmetics, and more. They are available in different color combinations to meet the requirements of different users globally.
What We Like:
Suitable for casual wear
Multiple pockets for storing items
Made with weather-resistant materials
Randoseru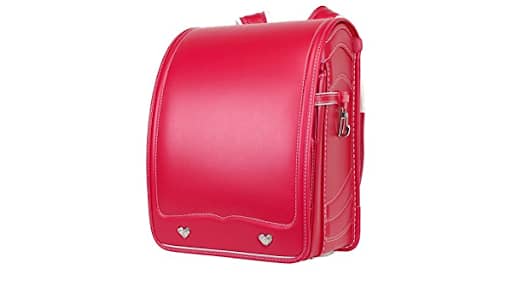 Randoseru, a firm-sided backpack made using soft-grade synthetic leather materials. It is mostly used by elementary school children in Japan. Due to the durability and material quality, Randoseru tends to last longer. Hence, it is on the expensive side. Overall, it is worth purchasing online from reputed e-commerce stores.
What We Like:
Uses leather-like synthetic materials
Specially designed for children
Highly safe and easy to use
Types of Wallets and Purses
In the early days of fashion, women wore bags as they walked and hung their purses around their necks. But by the late 19th century, women preferred to carry their bags on their shoulders. This trend set the stage for the modern purse, which has become a staple in every woman's wardrobe. Whether you are looking for a classic black leather bag or a statement piece, you will find different models in this section. If you are eager to buy, use exclusive Shopee coupons to minimize the expenses.
Purse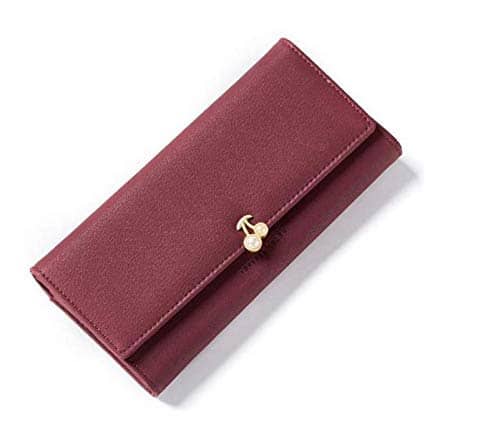 Women who tend to go out shopping, movies, and other places often carry purses in hand. It has become essential for ladies as they put credit, debit cards, money, beauty products, and more. The purses are available in simple to modern designs to meet different age groups. Adding up, it also requires less maintenance too.
What We Like:
High level of concealability
Ideal for teens, adults, and moms
Easy to hold and carry to different places
Coin Purse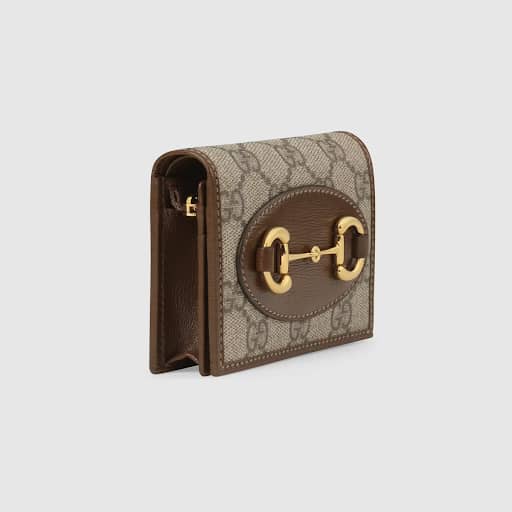 The coin purse is a small money bag or pouch used to carry coins while traveling. These days it is also made using leather material and a magnetic snap. The main advantage of using this coin purse is that you can conveniently carry it to different places without any trouble.
What We Like:
Helps to store the coins
Flexible to keep coin purse in pockets
Easy to access and maintain
Features leather and magnetic snap
Clasp Purse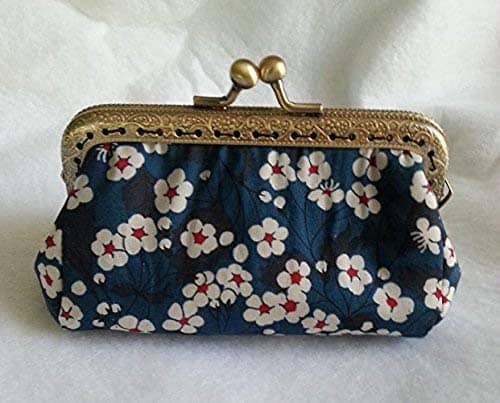 Clasp purse is a perfect mix of 2 belts like clasps and outer material made using high-quality nylon and leather. This mini purse is suitable to hold coins, cards, keys, lipsticks, headsets, and other small items. Also, they give you a modern lustrous look while attending parties, events.
What We Like:
Adjustable strap inside the bag
Floral patterns to look beautiful
Made of durable polyester materials
Long Wallet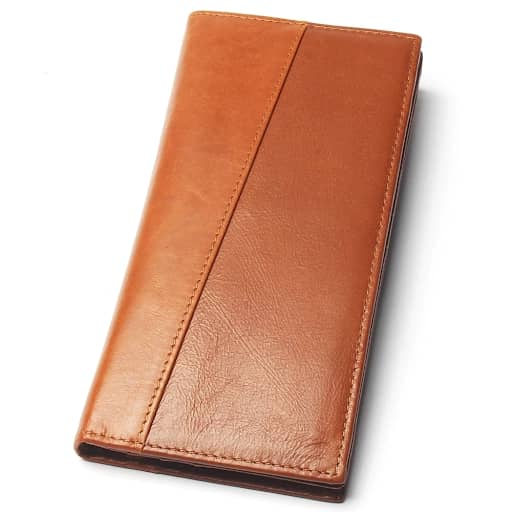 Long Wallets feature a snap button strap and resemble a coin purse. They tend to be large to place cash, coins, identity cards, and more. However, they do not support heavyweights. If you do not wish to invest more, you can use our wallet coupons to save up to 70% on popular brands.
What We Like:
Economical to buy
Have a long lifespan
Tough and durable wallet
Zip Around Wallet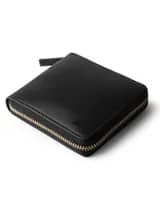 Wallets are a necessary item when you step outside the house. Although it does not help carry heavy items, it is used to carry cash, cards, and other small things while traveling. Also, it can be a great gift for birthdays and other special events.
What We Like:
Uses zipper to enclose the items
Easy to clean and use
Comes in short bi-fold or long-size wallets
Credit Card Wallet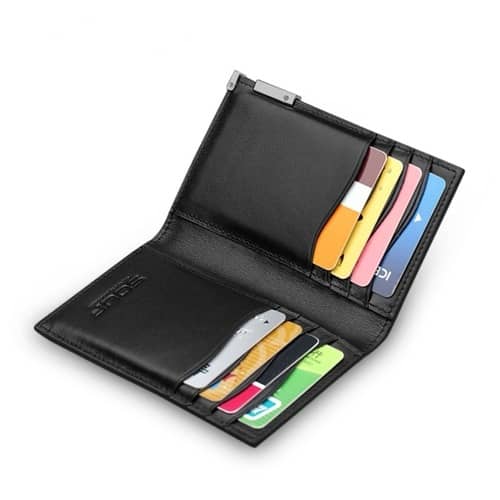 Do you find difficulty in remembering credit/debit cards? Well, now you can make the tasks of carrying the cards simple with the credit card wallet. This wallet is designed with a number of small pockets to organize and store all sorts of cards.  All you need to do is place the cards and take them wherever you go.
What We Like:
Small, slim, and stylish
Lightweight and portable nature
Carry only credit, debit, and identity cards
Favored for both men and women
Wallet with Chain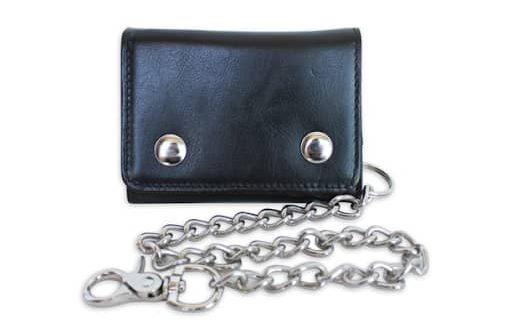 Wallets with chain models are designed to provide storage, comfort, and functionality. They are made with premium-quality leather materials to give you a soft and luxurious feel throughout the usage. The durable construction allows you to place identity cards, cash, passport, photos, and more.
What We Like:
Sleek design with ultra-modern look
Smooth leather construction
Connected with a chain and hook
Extra security to protect the essentials
Types of Bags for Travel (Luggage and Trunks)
Luggage and trunks are important accessories in any bag collection. Luggage and trunks are designed to hold all the things you need, from clothes to shoes to books. They protect your belongings from getting dirty or wet, so that you can always travel with your favourite gear. Have a look at some of the popular models given below:
Hardside Luggage Suitcase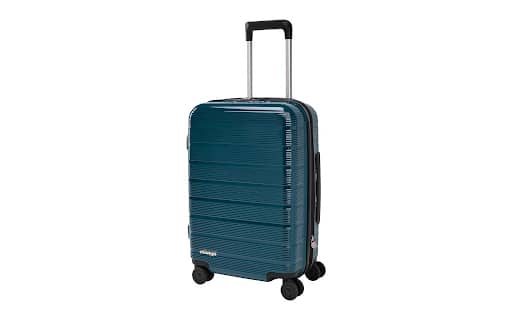 If you are going to invest in a travel luggage item, you should consider buying hardside luggage suitcase. It comes with a scratch-resistant hard shell to make it look new even after rough usage.
What We Like:
Aluminum, ABS, polycarbonate, or polypropylene
Highly durable and ergonomic design
Best luggage for international travel
Wheels and handle for convenient operation
Softside Luggage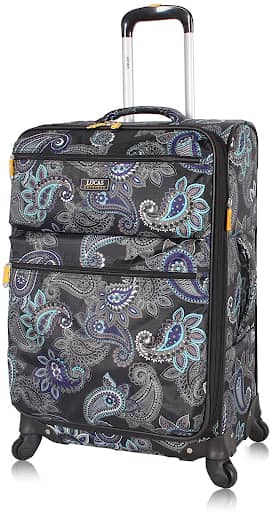 Buckle up for your next adventurous trip with the softside luggage bag. It is made using flexible materials like canvas and nylon and is commonly seen in large sizes, making it a great companion.
What We Like:
Greater space availability
Modern travel luggage suitcase
Organize with numerous products
Best quality luggage bags to buy online
Briefcase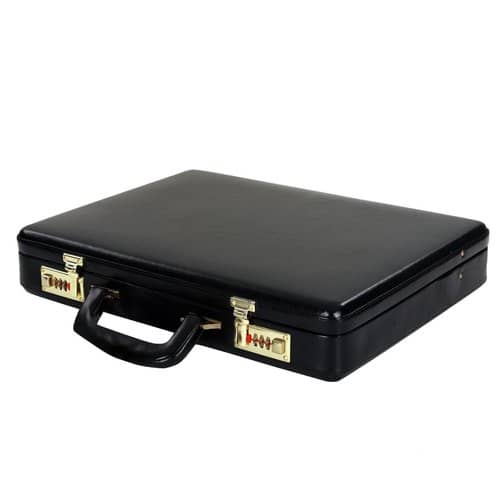 Do you wish to carry travel items and look professional at the same time? Having a Briefcase with you is the right choice. It is typically made with toughened materials to give you a professional touch and has large compartments to place books, documents, and other equipment.
What We Like:
Compact and minimalist design
Highly secured with safety locks
Best for daily commute companion
Perfect briefcase for business personalities
Cosmetic Case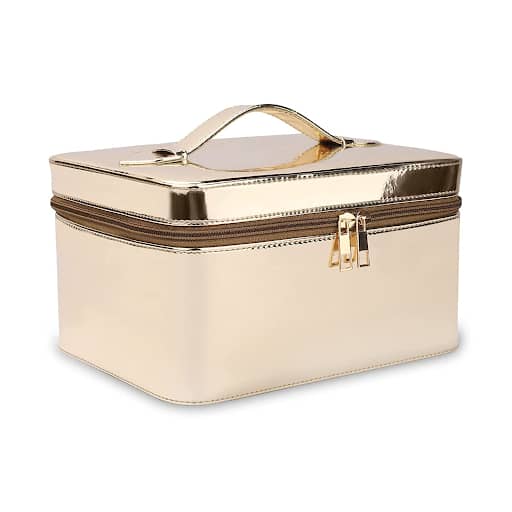 The cosmetic case is specially designed for women to transport makeup and other beauty items. They are available as both hardside and softside cases to support the requirements of different users.
What We Like:
Ideal for women
Waterproof and sturdy design
Carry essential makeup and beauty kits
Organize the items effortlessly
Pilot Case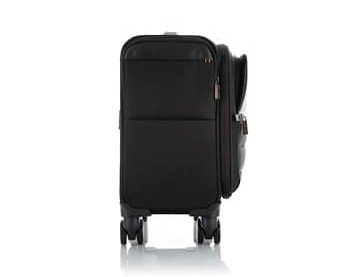 The pilot case resembles a briefcase-like style with rolling wheels, which people in the aviation industry widely use for travel. There is a side mesh pocket for placing bottles, magazines, and other stuff.
What We Like:
Mix of briefcase with rolling wheels
Easy to carry to holiday destinations
Widely used by aviation department members
Trunk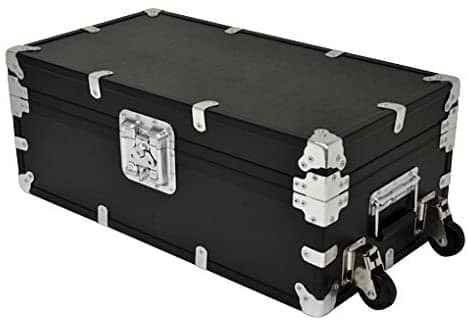 Do you want to pack all your belongings in one bag? The trunk bag has caught your eye. It is a large rectangular-shaped container made of a non-collapsing design with a wide-open mouth.
What We Like:
Rectangular shape container
High storage capacity
Sturdy wheels to move trunk comfortably
Store your personal belongings
Types of Clutch and Handheld Bags
Clutch and handheld bags are a pair of fashion accessories that are made for women. The clutch bag is the more formal option of the two, while the handheld bag is more casual and can also be used for parties. Scroll down to know more about the different types of handheld bags, pros, cons, and more.
Pouch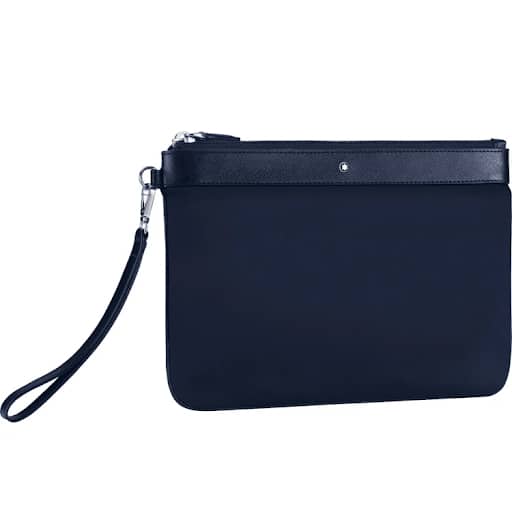 Being a woman, you may often find it difficult to take out the lipstick or eyeliner from the bottom of the makeup kit. Why don't you keep them in a pouch? Well, pouches come with lining inside to enhance the product's durability.
What We Like:
VIbrant colors to attract customers
Zipper closure with leather tab
Multi-function handbag for women
Easy to organize items in day bag
Laptop Bag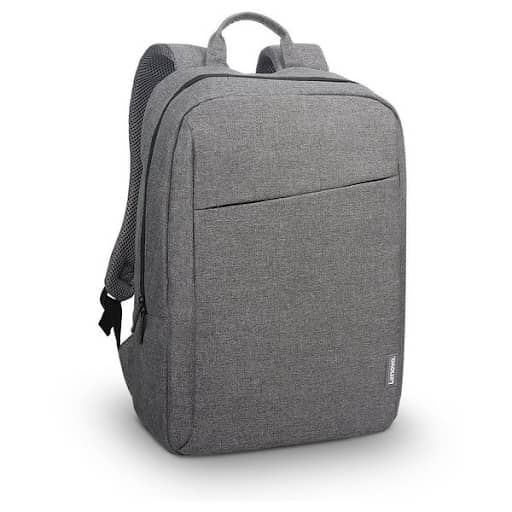 Keep your high-end laptops and their accessories safe with premium-quality laptop bags. It has got multiple compartments internally to organize effectively and shoulder straps for convenient carrying. If you are looking for a perfect gifting platform to shop for laptop bags, do check out the BigSmall store. They also offer coupons from BigSmall where one can use them while buying laptop bags and save your investment.
What We Like:
Perfect for laptops and accessories
Features zippers and side pockets
Made of soft fabric materials
Clutch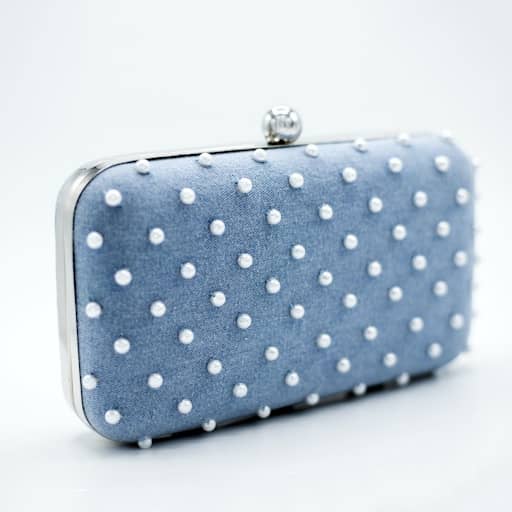 Enrich your style and look with the clutch handbags. The clutch is a small, compact handbag designed to carry under the arms of women. Moreover, they are absolutely free from straps and handles.
What We Like:
Easy to wrap under arms
Contemporary and elegant look
Lightweight and low maintenance
Kiss Lock Clutch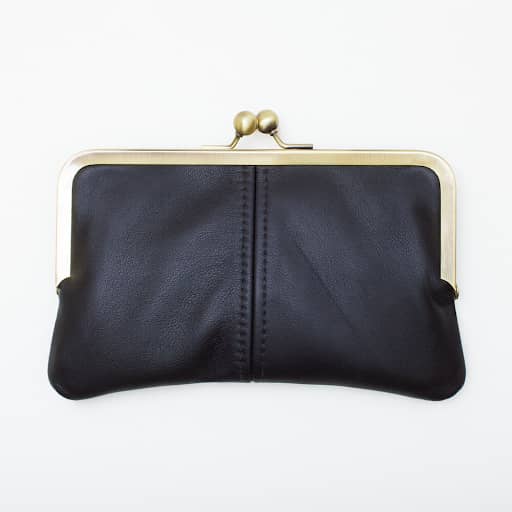 Kiss lock clutch is a handbag with framed closure and a kiss-lock clasp. It is a perfect choice for ladies who love to attend parties, social events frequently. What's so special about the kiss-lock clutch is that the models are available in different colors and designs to attract customers.
What We Like:
Modern look with the clean and round edges
Comes in unique colors and design patterns
Store lipsticks, eyeliners, watches for women
Minaudière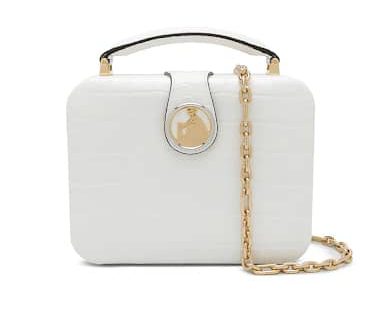 The Minaudière is a small hard-cased handbag decorated with beads or crystals. Its aesthetics and premiums make it well suited for grand and formal occasions. The only downside is that it is a bit expensive to buy compared to other bag types for women.
What We Like:
Looks compelling on ethnic wear
Made using decorative beads and crystals
Great choice for formal occasions
Bracelet Bag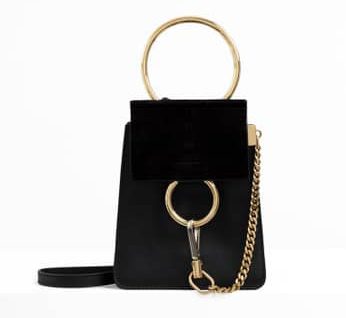 Do you want to look trendy among your friends and family members? Give it a try with the Bracelet bag. With the presence of a bracelet attached to the handbag, you can simply wear it around the wrist and carry it comfortably.
What We Like:
Worn around the wrist
Great choice for teenagers and adults
Beguiling designs and color combinations
Wristlet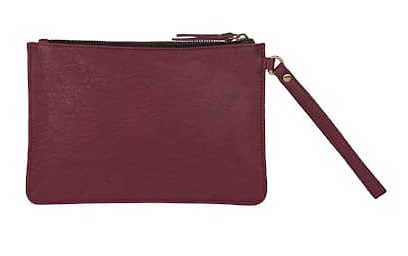 The Wristlet is a clutch model that comes in a loop-shaped strap crafted to be worn around the wrist. It is highly convenient to hold and few models are used by both men and women.
What We Like:
Loop-shaped wristlet strap
Minimizes potential security and safety risks
Keep items in an organized manner
Bermuda Bag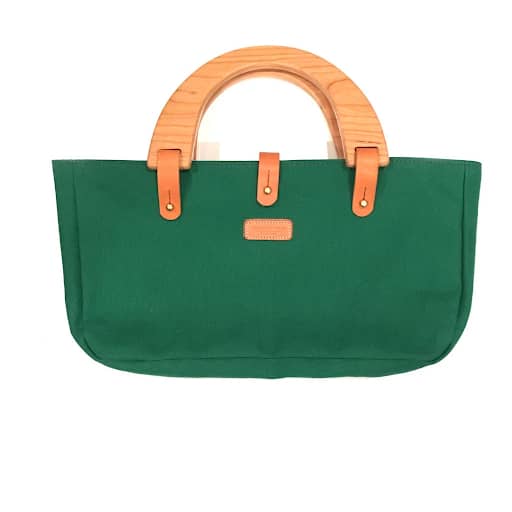 The Bermuda bag will surely be your new favorite due to its preppy and vintage style design. It also features a cotton cover buttoned onto wooden handles and a custom embroidered monogram for a personal touch.
What We Like:
Fabricated in round or oval shape
Features removable cloth covers
Available as plain or embroidered patterns like flowers
Basket Bag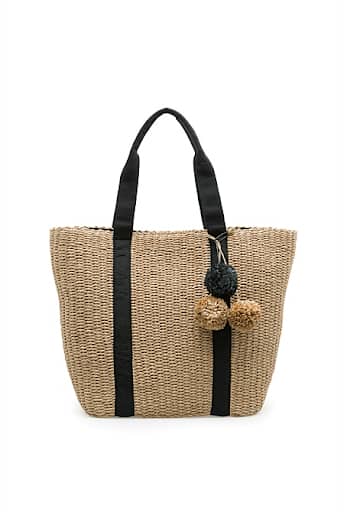 A basket bag is a traditional model that is made using plant materials like wood and bamboo. Due to its flexible nature, it can be crafted in numerous shapes and designs without any hassle. Wrapping up, the eco-friendly basket bag is suitable for women to carry during beach parties and other cultural events.
What We Like:
Old-fashioned basket bag
Suitable for school children to carry lunch boxes
Made with wood splints, cane, and bamboo
Knot Bag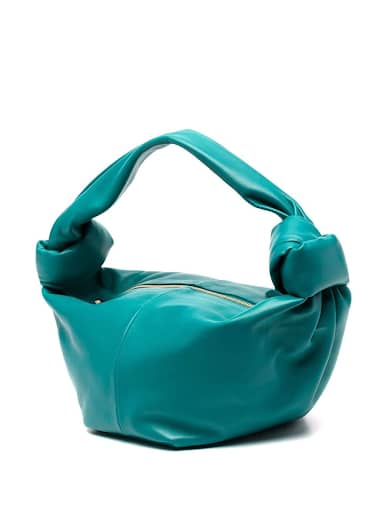 As the name suggests, it makes use of Knot loops to protect the items inside the bag. This model is widely popular in Japan and made using cotton, polyester materials. By spending an ample amount of time, you can design knot bags that are keen on Do-It-Yourself crafts.
What We Like:
Crafted with all fabric types
Knot loop secures the products inside
Suitable for middle-aged and elderly women
Hat Box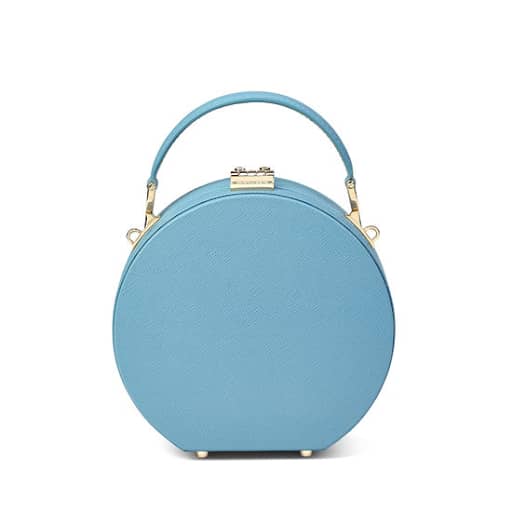 The Hat Box is used to transport different varieties of hats. It is available as a deep, round-shaped box along with a handheld strap to carry comfortably for picnics.
What We Like:
Deep round-shaped bag
Used to carry variety of hats
Features handheld strap for hassle-free transportation
Pochette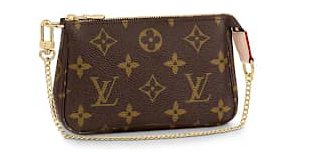 Pochette is a French word meaning Pockets. It is an envelope-shaped handbag that comes in a plethora of styles like a clutch with a strap or a pouch without a strap to meet the requirements of different age-group women.
What We Like:
Envelope shaped handbag for women
Comes in a wide range of styles
Hooks and chain to hold conveniently
Doctor's Bag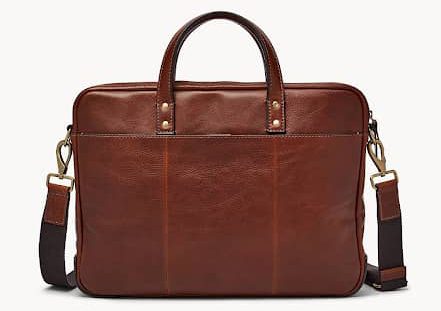 Being a healthcare professional, it may not be easy to carry the devices like a stethoscope, thermometer, apron, first aid kit, and more. For them, Doctor's bag comes to the rescue. It is made with durable leather, and a split handle opened at the top.
What We Like:
Designed to last longer
Adjustable shoulder strap
Fits laptops, tablets, and other gadgets
Ideal for physicians and healthcare professionals
Gladstone Bag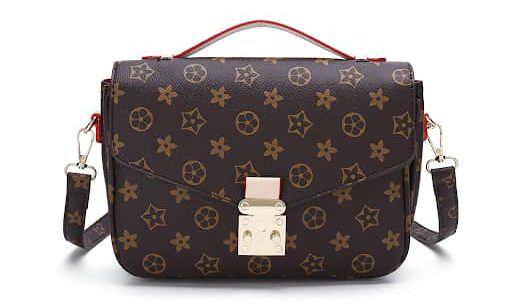 Gladstone bags are often made with stiff leather material and give the shape of a boxy briefcase. It contains a hinged rigid frame to open and close the bag without any trouble. The medium to large storage capacity makes it suitable to use while traveling.
What We Like:
Budget-friendly handbag for ladies
Made using stiff leather materials
Hinged rigid frame to open and close
Makes you feel confident and good-looking
Handheld Handbag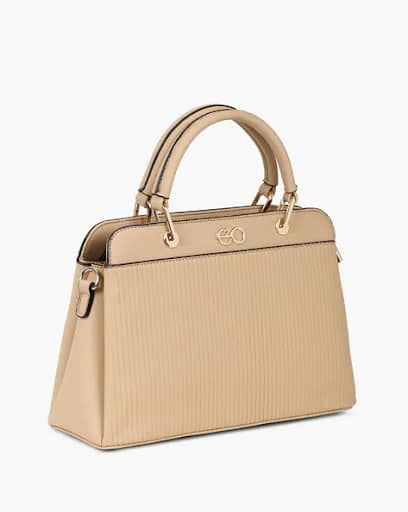 The handheld handbag is one of the best investments you could ever make. They are available in small, medium, large sizes to keep the daily essentials. We recommend you use the handbag coupons to save up to 75% off on popular brands and get the desired product at a relatively lower cost than the actual pricing.
What We Like:
Comes in different shapes, styles, and patterns
Durable handle to carry the bag effortlessly
Types – single, double, ruffle, half-moon
Types of Crossbody and Shoulder Bags
If you're looking for a bag that will make an impact, the best way to do it is with a crossbody or shoulder bag. Crossbody and shoulder bags are still a timeless fashion accessory. These versatile bags can be effortlessly carried across the day, whether they're filled with your essentials or just a few clothes, making a great choice for women. Have a glimpse at some of the popular designs:
Muff Bag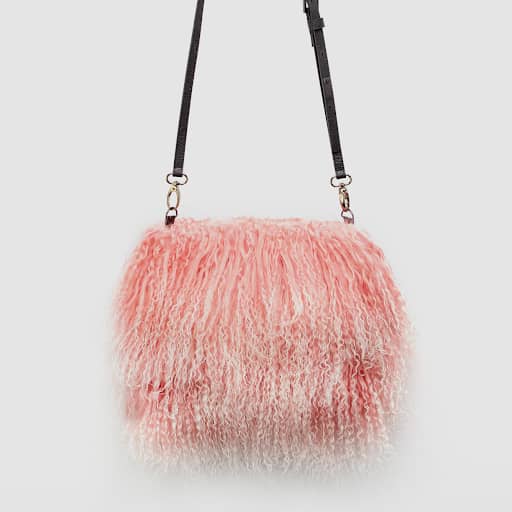 The Muff bag is covered with faux fur material over a thick tubular case, which can be a great choice for women during the winter season.
What We Like:
Suitable for outdoors
Specially crafted for women
Made using wool or faux fur
Best handbag for parties and special events
Straw Bag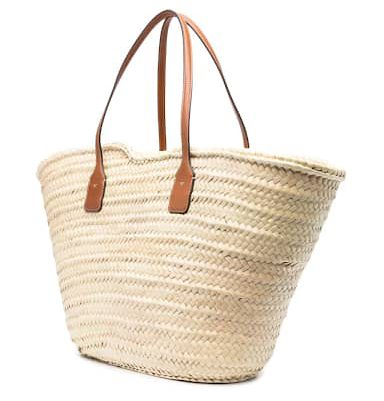 Do you love hanging out with friends and family members near beaches? The straw bag has come a long way to serve your needs. It has got a large convenient pocket topped with over-the-shoulder handles.
What We Like:
High-quality natural straw materials
Small, medium, and large sizes
Large capacity supports camera, umbrella, makeup kit
Perfect for shopping, picnics, and beach parties
Hobo Bag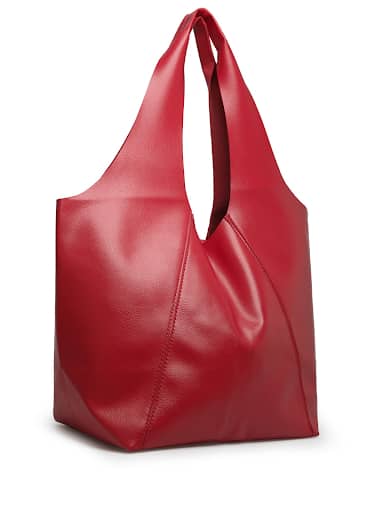 Large and stylish hobo bags are made with high-quality PU materials. It is extremely lightweight, ultra-soft, and its durable nature ensures long-term usage.
What We Like:
Ideal for women of all age groups
Used for leisure outings
Stylish and trendy designs, colors
Made of soft fabric materials
Baguette Bag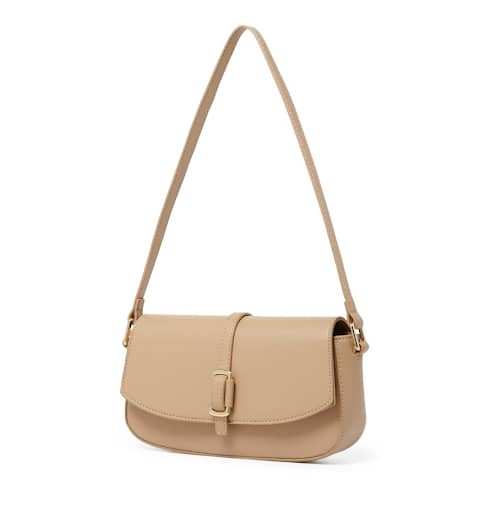 Baguette is a small, compact bag with a narrow shoulder strap-like handle. The baguette models are widely used during fashion events and midnight parties due to their simple yet beautiful designs.
What We Like:
Long and narrow handbags
Compact bag with a short strap
Can store small and medium-sized items
Accordion Handbag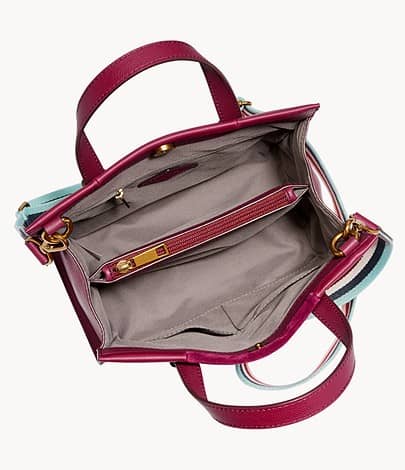 Mix of leather and canvas to benefit women in carrying items with its large storage pockets. This wonderful handbag features compartments that open and close like accordion bellows.
What We Like:
Multiple compartments to store items
Open and close type bag structure
Made of soft fabric materials
Tote Bag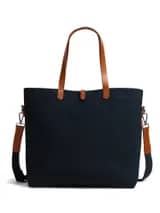 Tote bag, made of quilted nylon fabric with waterproof coating, features exterior pockets and a removable shoulder strap to carry during the weekend trips. Few models are available as an open-top or zippered top with a foldable design, making it flexible for everyday use.
What We Like:
Water-resistant nature
Organic cotton fabric material
Perfect handbag for shopping needs
Flexible straps and handle
Fringe Bag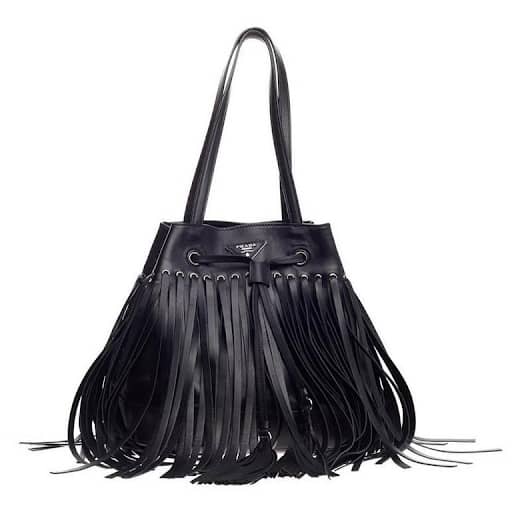 Give yourself a touch of western style with the Fringe bag made using sleek faux leather material and takes the shape of a compact saddlebag. The quality seems to be top-notch and can even fit a laptop in it.
What We Like:
Well suits for kitty parties, night events
Fringe sling with zip closure
Made of cotton and PU materials
Bucket Bag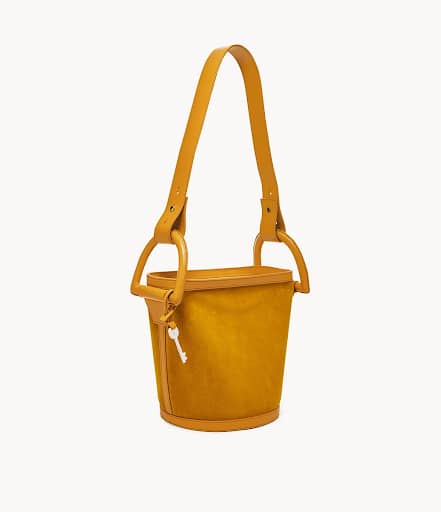 Flaunt your style every time you step out carrying the women's bucket handbag. This bag is tailored with durable PU material in a round base and a strong open to look like a bucket shape.
What We Like:
Bucket-like shape bag
Versatile functionality
Round base with string open
Shopper Bag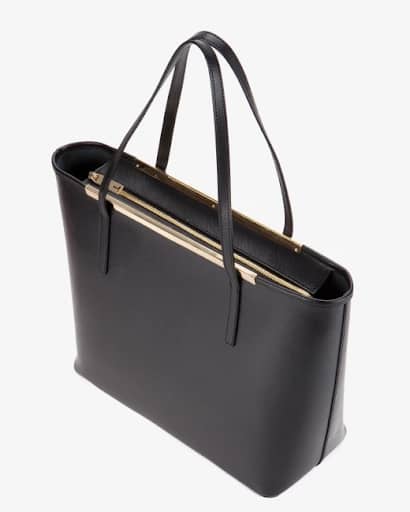 Compliment your overall look with the shopper bag designed with sailor stripes, carrying loops made with polyester. The loops are damn long to carry on shoulders and zippers on top to secure the items. Due to their versatile functionality, they can be carried to offices, parties, and other official meetings.
What We Like:
Featured in a rectangular shape
Long handles to carry easily
Looks stylish with vibrant colors
Saddle Bag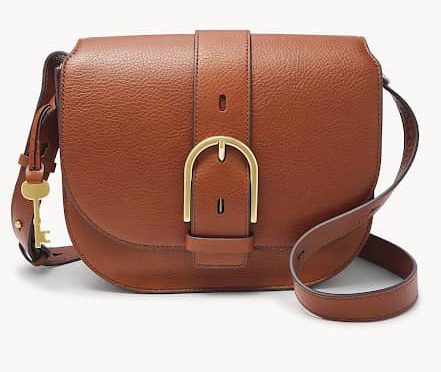 The saddlebag appears as a small, horseshoe-shaped crossbody bag with a flap cover crafted with a mix of smooth leather. Minimalist and compact design is enough to place smartphones, cash, and small cosmetic items.
What We Like:
Minimalist shape and retention
Tatron and ballistic polyester fabric
Sidewalls and bottom are padded thick
Available in different color combinations
Satchel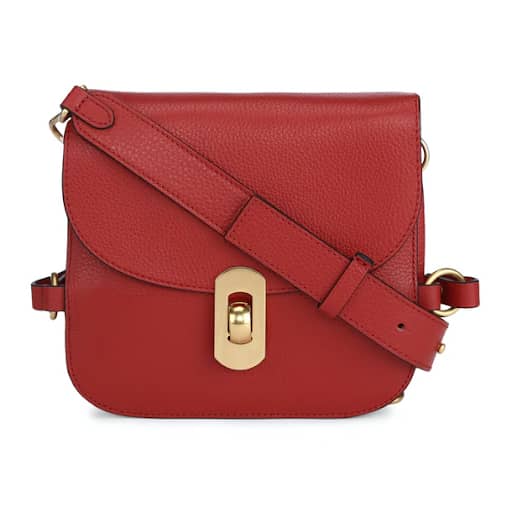 Satchel handbags make the modern women fashion icon and lead a comfortable lifestyle. It is made of high-quality PU leather fabric, stitched in an organized manner to offer a premium look.
What We Like:
Double-buckled top flap
Front pocket for small items
Great aesthetic design and looks
Quilted Sling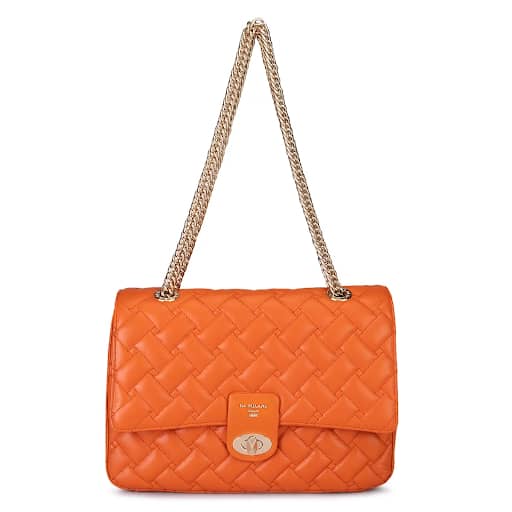 Rediscover yourself with the quilted sling bag made of the decorative topstitched pattern every time you unfold a fashion journey to define the glory and pride. The contemporary design and timeless utilities come with a metal chain to wear on the shoulders.
What We Like:
Highly safe and durable
Made of PU material and chain
Clean with a soft moist cloth
Classy and stylish sling model
Sling Bag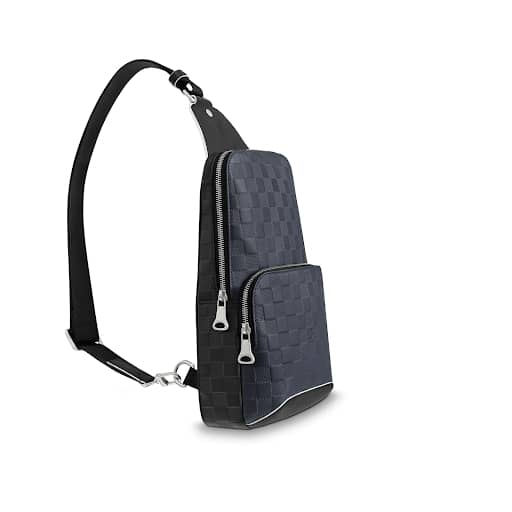 Sling Bags are single-strapped backpacks designed to carry on one shoulder. They feature a variety of pockets and zippers for easy access to valuable items when you are on the go. What's so impressive is that they can be used by both men and women.
What We Like:
Single-strap backpack
Variety of pockets and anti-theft zippers
Carry essentials at one go
Haversack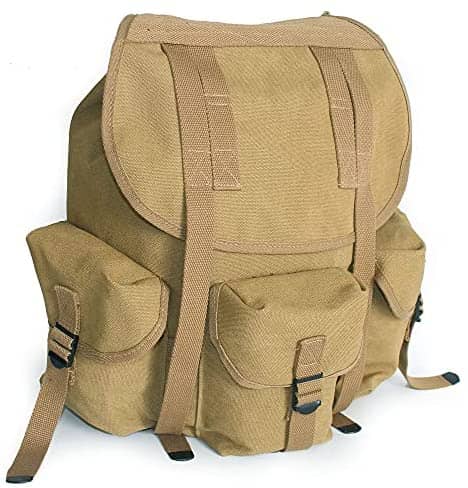 Haversack is a strong bag carried on the back with only one strap and made using canvas. The outer pocket is sewn and the neck can be tightened with a rope. It looks like a regular backpack and is used in the military to support heavyweight objects.
What We Like:
Single-strap haversack bag
Suitable to carry small items on shoulder
Best for hiking, day-tripping, trekking
Types of Athletic and Functional Bags
In this digital era, fashion trends are starting to take shape. Some new fashion statements by athletes that are carried in athletic bags are unique because of its design and structure. Although these bags were made for athletics or sports, it can be used for other occasions as well. What are you waiting for? Get the best one that matches your requirements.
Duffel Bag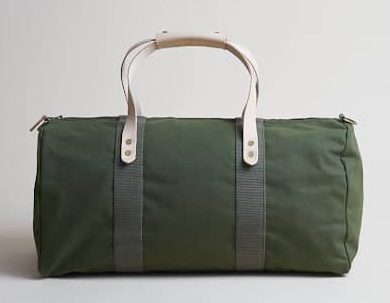 The duffel bag is made of natural or synthetic fabric with a top closure using a drawstring. It is versatile in nature due to the easy carrying straps and leather finish designs. These cylindrical bags are widely used for gym, sports, activity, and travel purposes.
What We Like:
Flexible to use
Spacious and easy to pack
Fashioned with water-resistant materials
Barrel Bag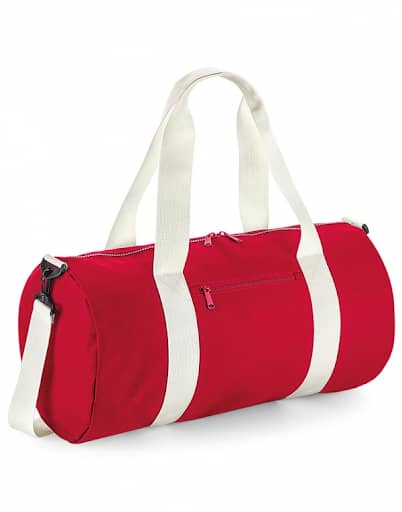 Are you an athlete and willing to carry your belongings for a sports event? A barrel bag is the right choice. This cylindrical bag is made with durable cloth-like materials and barrel-shaped compartments to carry comfortably on shoulders.
What We Like:
Cylindrical-shaped bag
Features barrel compartments
Easy to carry on shoulders
Ideal choice for sports personalities
Safari Bag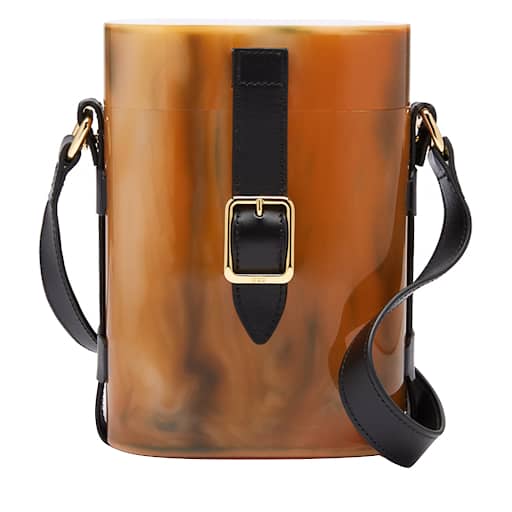 Want to travel to your favorite destination without any chaos? A Safari bag can be the right choice for you as it is a perfect blend of canvas and leather materials. It is used for outdoor travel activities, hence the name safari.
What We Like:
Made with canvas and leather materials
Perfect for outdoor activities
Different colors and design patterns
Diaper Bag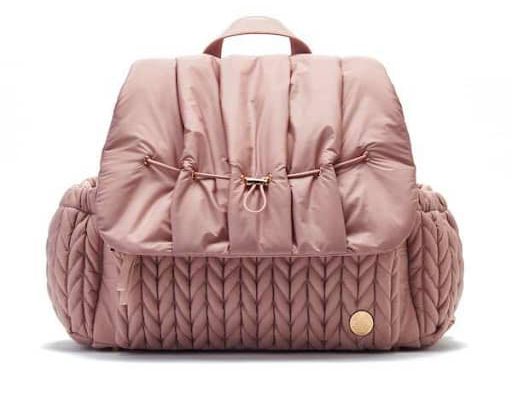 Mom's are busy taking care of their little munchkin. Gifting diaper bags can be the right selection as they will be involved in the baby's activities like bathing, playing, feeding, etc. Having a diaper bag while traveling eases carrying the essentials due to the zipper pockets and internal compartments.
What We Like:
Ultra-modern and attractive design
Wide mouth opening diaper bag
Internal and external pockets for baby items
Camera Bag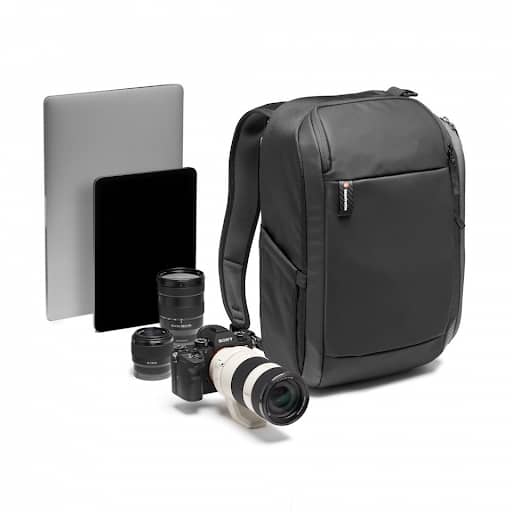 Fit your camera gears and travel in style by using the camera bag. Few of the models are water-resistant due to the presence of breathable fabric materials. The base zipper, reinforced handle grip, and adjustable shoulder straps make it look top-notch.
What We Like:
Lightweight and ergonomic design
Can store multiple camera accessories
Protective design with shoulder straps
Wash/Toiletry Bag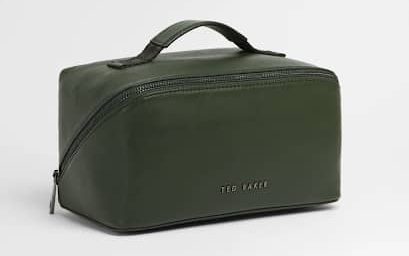 The Toiletry bag comes in a perfect size to fit toiletries and cosmetic items. It is made using leather materials, comes in a classic design, and the ergonomic side handle makes it easy to carry and hang during short trips.
What We Like:
Place toiletries and cosmetic items
Top handle for convenient carrying
Easy to clean with wet cloth
Available in different colors and designs
Weekender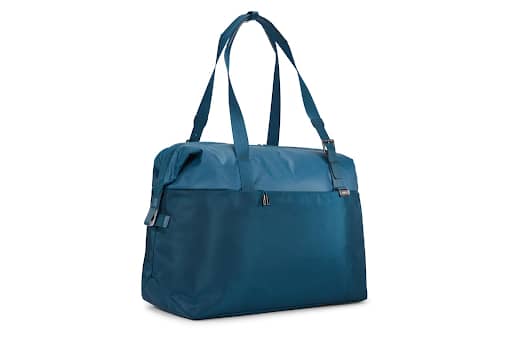 A Weekender stylish backpack has been crafted by focusing on the aesthetics to fit into any occasion without much adjustment. It has got a rectangular base and top zipper to store enough items for weekend tours.
What We Like:
Perfect for weekend trips
Rectangular base with zipper top
Tear-resistant leather fabric
Bowling Bag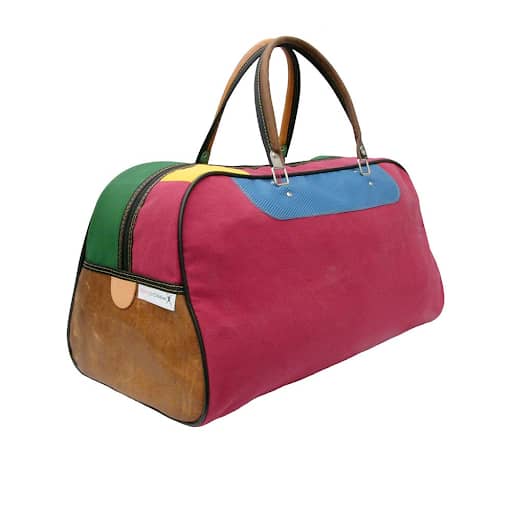 The bowling bag is a medium-sized bag that comprises two long ergonomic handles to slip over the forearm up until the elbow. They have many compartments internally to place sports accessories like balls, t-shirts, shoes, etc., into them.
What We Like:
Adjustable padded shoulder straps
Lightweight and compact design
Side pocket with elastic band top
Messenger/Courier Bag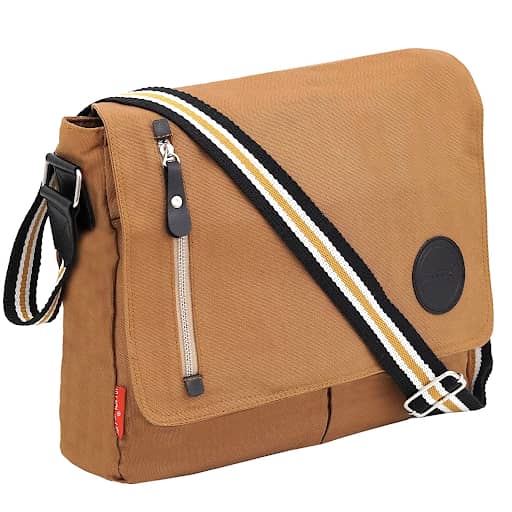 The Messenger bag is a large and horizontal crossbody bag with an adjustable shoulder strap and flap cover. It is liked by most youngsters due to its versatility, easy carrying while cycling. The best part is they are worn over one shoulder with a strap and the bag on the lower back.
What We Like:
Can be used for long-term
Removable and adjustable straps
Superior quality leather and PU materials
Field Bag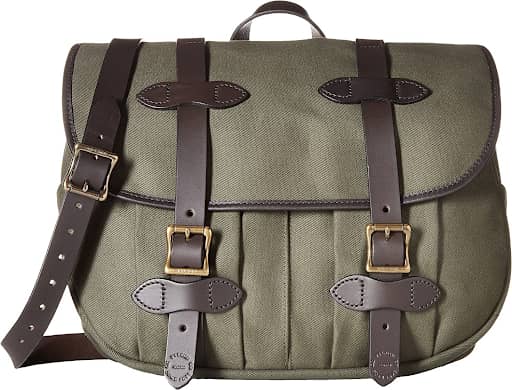 Are you a working employee and do the job of surveying the lands frequently? Field bag is the right choice for your requirements. It is usually made from durable canvas fabric treated with a water-repellent finish.
What We Like:
Great choice for camping and fieldwork
Water repellent finish materials
Large utility pockets with straps
Tennis Bag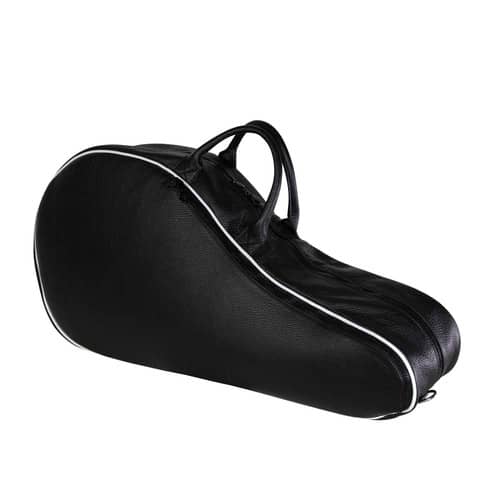 Carry the bag like a pro carry with the Tennis bag. It is designed to perfection and ensures hassle-free usage and maintenance throughout. The zipper pocket helps to store the valuables, adjustable backpack and shoulder straps provide dual carrying options.
What We Like:
Specially designed for tennis bats
Multiple pockets to keep small accessories
Carry it as a crossbody, backpack
Battle Bag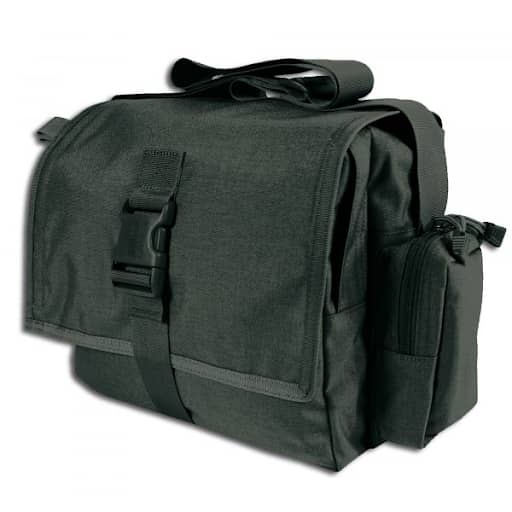 Battle bag is a specialized backpack that has everything you are looking for. Due to its robust, lightweight, and modern design, it is widely used in military departments. The side pockets allow you to store the necessary tools and toughened handle to carry conveniently.
What We Like:
Widely used by military people
Lightweight load-carrying battle bag
Versatile design to store military items
Pannier Bag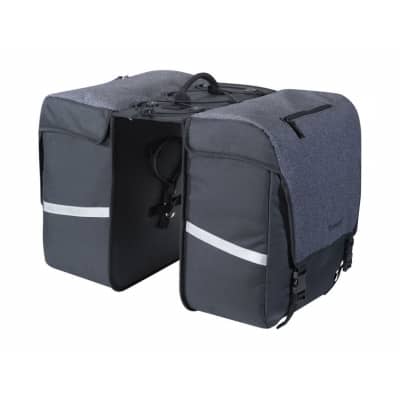 Have you ever heard about the Pannier bag earlier? The Pannier bag is similar to a trunk bag designed to carry your belongings, serving dual purposes when you are on a bicycle.
What We Like:
Convertible for dual purposes
Nylon and polyester fabric
Easy to carry on bicycles
Minimalist design and flap closure
Hiking Backpack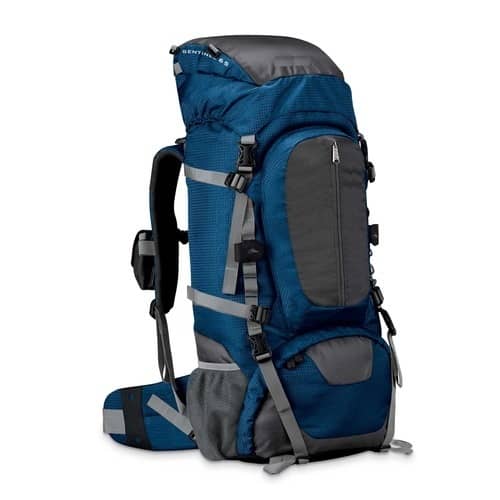 If you plan to enjoy the vacation in hill areas with friends and family members, a hiking backpack is what you need to have. They support around 50-liters capacity to store the items and are made with durable PU fabric to remain damage-free during heavy rains.
What We Like:
Looks trending and stylish
Multiple zippers, and side-pockets
Enduring and long-lasting nature
Waterproof – supports in extreme conditions
Golf Bag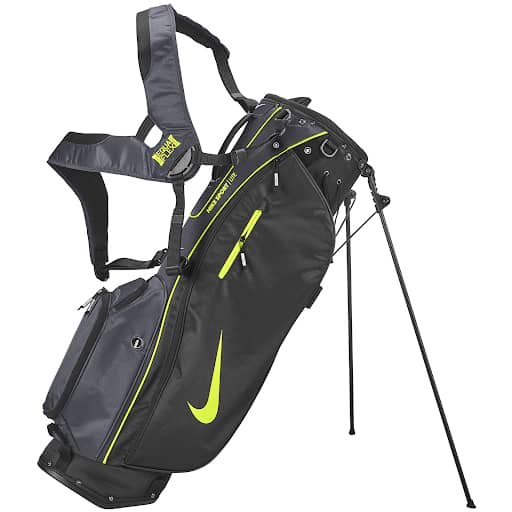 Golf bags have a built-in stand designed for players to carry their clubs while walking on the playground. They have multiple pockets with enough storage space to place clothes, balls, snacks, and drinks. You will also be pleased with the single or double straps for more comfortable carrying.
What We Like:
Comfortable single or double straps
Multiple zippers and pockets
Easy for transportation
Crafted with nylon material
Guitar Bag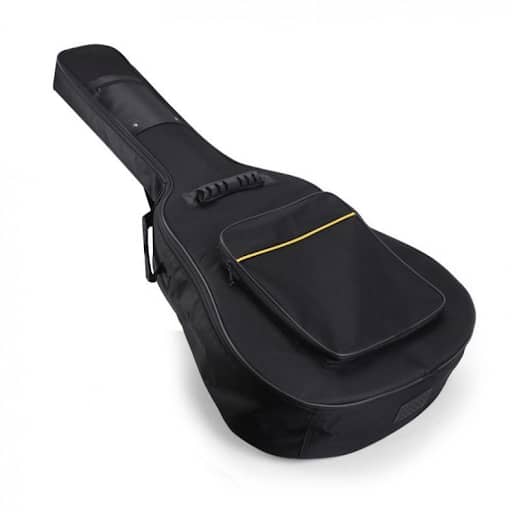 Guitar covers are one of the most important accessories that every guitarist should have. It has got heavy-duty adjustable straps to secure the instrument while carrying it to events, music concerts, and more.
What We Like:
Keeps your guitar safe while traveling
Machine washable, easy to maintain
Adjustable straps to secure the instrument
Portfolio Bag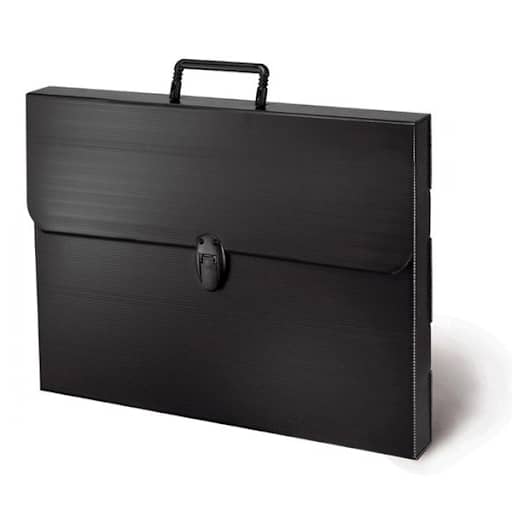 Organize your certificates and other important documents effectively using the portfolio bags. They have become a popular choice for designers, photographers, and working professionals in a short span. The lightweight and portable nature make it easy to carry with hands.
What We Like:
Elegant black texture
Made with polypropylene material
Holds lightweight objects like paper, certificates
Garment Bag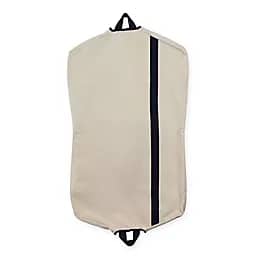 Next one on the list is Garment Bag. It is a perfect travel accessory made for adding suits and other delicate costumes into it. They have got an amazing design to hang or fold conveniently.
What We Like:
Full-length smooth-running zip front
Made for suits and other garments
2-side hanger strips to place in wardrobes
Kids Bag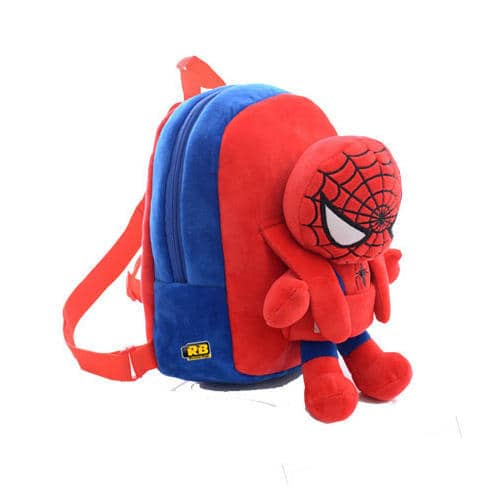 Kids love to have their favorite cartoon toys with them. Few of them even hold the toys while sleeping too. If you want your kids to get inspired by their favorite character and attend school, buy them custom-designed bags to keep books, toys, snacks, and more.
What We Like:
Non-toxic and soft fabric
Good storage capacity for kids
Conveniently place books, toys, and snacks
Bottom Line
Winding up, bag and baggage plays a prominent role for travelers. Without luggage, it is impossible for them to carry the essential items, be it for honeymoon, holiday vacation, or adventure trips. We suggest you purchase lightweight, resilient, and durable bags that pertain for a long-time. We hope the above information on bag types helps you in assessing your requirements.
However, if you are not sure about the different types of bags for your needs, refer to the top-rated backpack brands online to make the right choice. Do you have any questions for us? Did we miss any other popular model? Please do write to us in the comment section given below. We are happy to hear from you.