A classy pair of formal shoes complementing your outfit goes a long way in creating a good impression among your peers at work. There's no denying that the perfect shoes are hard to find, not because of the lack of choices but due to their overabundance in the market, leaving us confused about which to go for.
Here in this exhaustive listicle, we will break down the best formal shoe brands for you, making this an absolutely unmissable read.
Our Top Picks:
Top 10 Formal Shoe Brands in 2023
Last update was on: January 26, 2023 10:01 pm
Best Formal Shoe Brands for men
Now that you've got to know about our personal picks, read on to know about all the best formal shoe brands in India and their best offerings.
Bata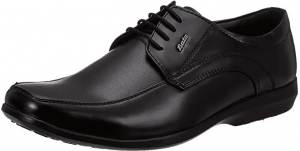 India's most well-known and recognizable shoe brand, Bata, is the most preferred and go-to choice of customers. Since their emergence in 1931, they have been at the forefront of delivering nothing but the best for their legion of buyers.
Bata's Uniqueness:
What sets Bata apart from its competitors is the high quality of its shoes, which, coupled with affordable costs, ensure customers don't have to look ahead for anything else.
Moreover, the durability of Bata's products is next to none, as they have a long shelf-life, unlike any random roadside shoes.
Top Rated Product: Customers can check out loads of top-tier formal Bata shoes online, but the one which is the best among them is Men's Sa 05, considering its ratings on e-commerce platforms.
Bata has some of the best discounts available on a variety of products, so be sure to check out our website often for new deals and offers. You can also use our exclusive coupon codes from Bata when placing your order online or in-store. We hope that this will help save you money on your next purchase! So don't wait any longer – make your purchase today and start enjoying superior quality at affordable prices!
FENTACIA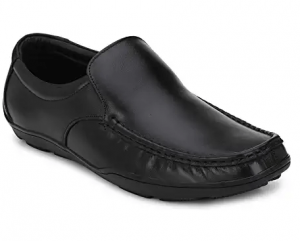 The Agra-based brand has emerged as a disruptive force in the footwear market due to its out-of-the-box designs and affordable pricing. FENTACIA's range of shoes, including some terrific office and formal wear, has allowed it to carve a unique identity for itself among other big brands.
FENTACIA's Uniqueness:
While customers assume formal shoes to look…..strictly formal, FENTACIA's products are bringing the much-needed "hatke" touch to your regular office footwear with its interesting designs.
It's safe to say formal shoes aren't everyone's choice of comfort wear, but FENTACIA's shoes promise to deliver on just that!
Top Rated Product: The company's Leather Formal Shoes are one of their finest offerings due to their host of amazing features! You can check out the item on e-commerce platforms like Flipkart and Myntra as well.
Symbol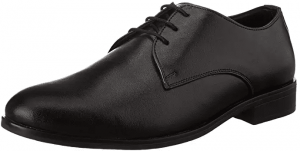 Amazon's own private fashion label, Symbol, has slowly emerged as a trustworthy option for customers for all their wearable needs. Among the innumerable items they manufacture, their range of formal shoes has emerged as a crowd favorite owing to their never-ending list of impressive features.
Symbol's Uniqueness:
Compared to other big brands in the market, Symbol's shoes are extremely cost-effective while not compromising the quality of the product.
Their shoes are designed 'aesthetically" with a variety of designs to ensure you make the right fashion statement with what you're wearing.
Top Rated Product: If customer reviews are any indication, Symbol's Men's Formal Shoes is the company's best product. The shoe comes in a range of different colors and has a Thermoplastic Elastomers sole. Since you're here, do also check out our list of topselling shoe websites where you can purchase your favorite one.
Red Chief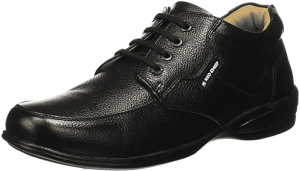 Though Red Chief was established back in 1995, it's immensely popular among the Gen-Z, owing to its range of fashionable and comfortable footwear. No matter what the occasion is, whether it is a big day at the office or a family wedding, Red Chief has just about everything you want!
Red Chief's Uniqueness:
The brand puts extra emphasis on the design of its shoes, ensuring they are cutting-edge and unlike anything you can find elsewhere.
Once you purchase Red Chief's formal shoes, you wouldn't have to go shoe hunting for a long time due to their long-lasting durability.
Top Rated Product: Red Chief's Leather Formal Shoe for Men's (RC3506_P) is their most popular item that boasts of great customer ratings. The shoe's PUP (polyurethane) sole gives you immense comfort.
Hush Puppies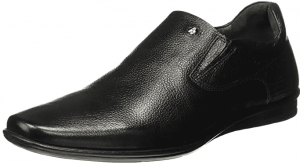 A subsidiary brand of Bata, Hush Puppies, has slowly built its reputation as the first choice of those customers for whom comfort is the primary thing they look into while purchasing a pair of shoes. The brand's footwear is, simply put, some of the best in terms of quality you'll find on the market.
Hush Puppies' Uniqueness:
The cushioned foam used to make the brand's formal shoes would give you exceptional ease, not letting you feel any discomfort even momentarily.
The shoes have sleek, stylish, refined, and contemporary designs that make them the best if you seek something that'll set you apart from others.
Top Rated Product: The Men Corso Loafer Formal Shoes has great customer reviews, thus solidifying itself as one of the brand's best products. Moreover, it's also slightly cost-effective compared to Hush Puppies' other formal shoes.
Clarks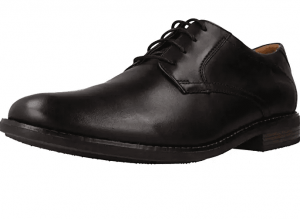 One of the oldest shoemaking brands in India, Clarks emerged back in 1825 and is one of the most reliable and reputable names in the market today. Not the one to rest solely on its past laurels, the company constantly delivers on customers' expectations by innovating and experimenting.
Clarks' uniqueness:
The company employs all the latest technological developments in manufacturing its shoes, thus setting itself apart from its competitors.
Clarks believes in and promotes sustainability, ensuring the production of their products doesn't cause any outright harm to the environment.
Top Rated Product: Among the brand's range of great shoes, the Men's Leather Formal Shoes is one of the best due to its assortment of great features. Most importantly, it provides great value for money owing to its affordable pricing.
Lee Cooper
Though primarily a Denims company, Lee Cooper has also spread its wings into the all-around wearables market, including formal shoes. As is the case with its other products, the British company's range of elegant shoes is super impressive, making it many a customer's most preferred choice.
Lee Coopers' uniqueness:
The company's shoes are made of extremely superior quality, ensuring they're long-lasting and have an exceptional shelf-life.
The design of their range of shoes is such that they would go well for any occasion, not just for a day at the office.
Top Rated Product: Lee Cooper's standout item is its Men Leather Formal Shoes, which come with some great features and specifications. On top of that, you can choose if you want your pair of shoes in either black or brown color.
Woodland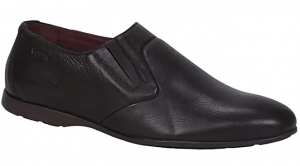 The Canadian brand is one of the most reliable and popular fashion brands today, with legions of customers. The company was established back in 1936, and today, thanks to its years of relentless efforts, it has become a market leader. It boasts a great range of formal shoes that could make you spoilt for choice.
Woodlands' uniqueness:
The company's shoes are made of high-quality and luxurious leather to ensure you get maximum comfort.
The rubber sole used in formal shoes improves durability, making it perfect for those who don't want to invest over and over again in footwear.
Top Rated Product: The Men's Gf 3775020 Shoes are one of Woodland's best-reviewed products. Though slightly on the heavier side, the fact that it's made of 100% leather makes it the perfect buy.
RedTape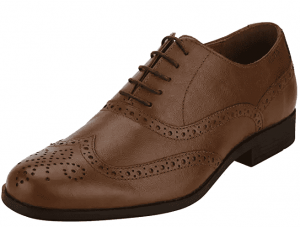 Starting off purely as a footwear brand in 1996, RedTape gradually widened its horizons by entering the clothing and accessories market. Their variety of formal shoes is some of the best you'll find in the market today, not just due to their top-tier quality but also because of their affordable and economical rates.
RedTape's Uniqueness:
The slip-on and lace-up closures of RedTape's formal shoes ensure you get complete comfort while wearing them.
Rubber and leather used in manufacturing the shoes add the much-needed sophistication element to your overall look.
Top Rated Product: Though RedTape has a wide range of impressive shoes for you to pick from, the "Mens Formal Shoes" is easily one of its best. The sole and outer material of the shoe is made of leather to give it a great texture.
Louis Phillipe
The more said about Louis Phillipe, the less! One of the most recognizable premium men's apparel brands, the company also manufactures footwear, with their range of formal shoes being particularly impressive. It is a part of the larger Aditya Birla Group, one of the biggest Indian conglomerates.
Louis Phillipe's Uniqueness:
The shoes are made of only the highest quality leather, which along with being comfortable to wear, gives them a classy look.
Louis Phillipe gets the pulse of today's generation; thus, their range of formal shoes comes with stylish and modern designs.
Top Rated Product: Out of Louis Phillipe's wide range of shoes, the Mens Formal Shoes is among its best, owing to its sheer quality and sleek design. The pointed toe of the shoes gives it a sharp and elegant shape, something that's sure to grab the attention of those around you!
SeeandWear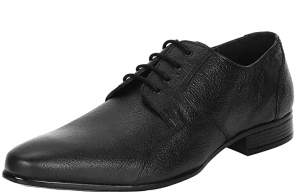 SeeandWear brand is a well-known wholesaler and manufacturer of dress shoes and casuals made of genuine leather. They have come a long way from their first stint in the year 2011. Be it brogues, lace-up shoes, monks, or loafers, this brand has them all.
Premium top-grain leather uppers, smooth finish, and a breathable cushioned footbed are their selling points. This brand utilizes the Blake Stitch construction method to design a dual-bottomed formal pair.
The tough calfskin leather of their formal shoes assures long-lasting use. It doesn't matter if you wear formal shoes every day or once in a while. Make sure those pairs are from SeeandWear.
Burwood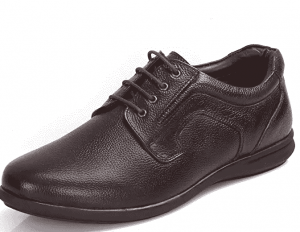 Though a relative unknown in the market, Burwood has been making waves with its tremendous range of shoes that is garnering great reviews from customers. They have some really cool and attention-grabbing formal shoes to boast of, which have gained major traction if ratings are anything to go by.
Burwood's uniqueness:
The brand makes its shoes with thermoplastic sole, which provides utmost comfort and flexibility to customers when wearing them.
Burwood's formal shoes are perfect for those seeking something's of top quality while also being pocket-friendly.
Top Rated Product: The Bwd 68 Leather Formal Shoes are one of Burwood's best-selling and most recognizable products. This round-toe shoe, with its leather body, is durable and has a long-lasting shelf-life.
Centrino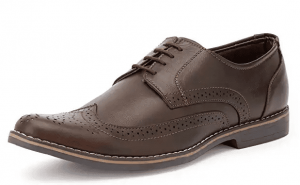 Another brand that might not be easily recognizable by the general public but is certainly delivering is Centrino. The customer reviews and ratings have been nothing less than impressive for their range of formal shoes, which is why the brand has found a place on this comprehensive list.
Centrino's Uniqueness:
You wouldn't have to spend a fortune to acquire this brand's formal shoes as they come at extremely affordable prices.
Centrino's footwear has long-lasting durability, meaning customers can sit back and relax once they purchase their favorite pair of shoes.
Top Rated Product: 1421 Men's Shoes is the highest-rated product of Centrino for a multitude of reasons. The outer material of the shoe, which has a lace-up closure, is made of synthetic, ensuring you don't feel any discomfort.
 MACTREE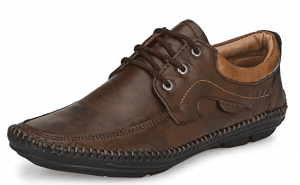 The last brand to feature on this list is another name that average customers might not be familiar with. However, that doesn't mean it's any less good than those people are aware of. MACTREE has slowly but steadily become a name to be reckoned with for its endless variety of stylish footwear.
MACTREE's uniqueness:
The brand's shoes aren't just fit for a formal occasion but can also be worn for casual events due to their sleek and eye-popping designs.
When compared to other established brands in the market, MACTREE's range of formal shoes is quite cost-effective.
Top Rated Product: The Flexible-Stitched Sole Premium Formal Shoes is easily MACTREE's most popular offering if online ratings are any indication. The product has a Polyurethane sole and is water-resistant, making it the perfect choice.
Bridlen
Bridle has been dressing gentlemen in premium boots and shoes right from 1986 in Japan. It has found a place in the list of the most priced brand, but owning a couple of pairs indeed has its benefits.
You might not find several brands whose products seep with a sense of comfort or luxury like Bridle. This fashion-forward brand is considered to be the gold standard among the premium shoe designers in India. If you are in the mood of splurging money on a lustrous dress shoe, then a pair of Bridlen should be your choice.
Their formal shoes last for more than a decade and are never a subject of fashion whims, which makes them a fine investment. This brand is one of those few existing shoe brands that crafts its shoes with a 360-degree Goodyear welt.
Bridle ensures their dress shoes are developed with time-tested design principles to bridge the gap between readymade and bespoke shoes. Honed with care, each pair of Bridlen shoes are free from flaws and are an embodiment of English style and timeless beauty.
Owned By: Mr. Hasan and Mr. Watanabe
Headquarters: Japan
Established in: 1986
Pelle Santino
Dapperman, the renowned apparel company, is the parent of the Pellé Santino brand of footwear. This brand specializes in creating high-end dress shoes that sports premium design and comfort.
Pellé Santino is Mr. Mikhil Mehra's brainchild, who wanted to replace the super expensive formal shoes with an affordable one designed with superior materials. This footwear label teams up with skilled artisans worldwide to deliver handcrafted shoes using premium leather at an affordable range.
They also offer bespoke services where you can design your favorite dress shoe right from scratch or make your initials as a monogram. Their products are 100% handcrafted with top-notch raw material backed by the finest craftsmanship to make each pair a prized possession.
The brand can bring to the table premium dress shoes at low prices, as their products are crafted in a tiny workshop using royal full-grain leather held together by Blake stitch and soft lining. Slim profile, less breaking in time, worn-in patina, and tough upper leather make the formal shoes from Pellé Santino the best ones in the market.
Owned By: Marc Buchanan (founder)
Headquarters: Detroit, Michigan, United States
Established in: 1978
Presence: Worldwide
Ranking Factors – Best Formal Shoe Brands In India
| | | | |
| --- | --- | --- | --- |
| Brand Name | Value for Money | Comfort | Durability |
| Bata | 4 | 4.5 | 3.7 |
| Centrino | 3.7 | 4.2 | 4 |
| Fentacia | 3.8 | 3 | 3.6 |
| Red Chief | 3.7 | 3.8 | 3.6 |
| Hush Puppies | 4.3 | 4.4 | 4 |
| Woodland | 4.1 | 4 | 3.6 |
| RedTape | 3.7 | 3.6 | 3.5 |
| Symbol (Amazon) | 3.6 | 3.4 | 3.4 |
| Clarks | 3.5 | 3.6 | 3.6 |
| Lee Cooper | 3.5 | 3.7 | 3.5 |
| MACTREE | 3.5 | 3.5 | 3.5 |
| Burwood | 3.6 | 3.6 | 3.6 |
Through the well-researched table above, we have attempted to present you with a complete breakdown of some of the best formal shoe brands and where they stand in terms of durability, value for money, softness, and comfort. We have accumulated data from different e-commerce platforms to come up with comprehensive ratings for the companies. It'll give you a clear-cut idea about which brand offers you products of the best quality.
The Findings:
Hush Puppies has topped the list for giving the most Value for Money, scoring a rating of 4.5, followed by Woodland and Bata, which have a rating of 4.1 and 4, respectively. In terms of comfort level, Bata has nabbed the top spot, with an impressive rating of 4.5, followed by Hush Puppies, which scored 4.4. Lastly, customers believe Centrino and Hish Puppies' shoes provide the most durability, with both brands having a rating of 4.
Things to keep in mind while hunting for the perfect formal shoes:
Sole: The bottom part of the shoe is called the sole, and it's absolutely essential to pick the right one that would provide you with long-lasting comfort. The Polyurethane sole (PU) is ideal for any shoes, including formal shoes, as it's lightweight, flexible, and, most importantly, durable. Apart from that, rubber and thermofelt soles are also popular choices that come with their own set of impressive benefits and features.
Design:While it's true formal shoes are mostly meant for formal occasions, a few brands have come up with designs that make them the perfect choice, even for casual events. As such, depending upon your needs, you can go for specially-designed formal shoes that seamlessly blend the look and sleek styling of both formal and casual shoes.
Pricing: The majority of customers seek something that's nothing less than the best but also falls within their budget. There's a belief that high-end and popular brands only offer costly products. This isn't really the case as customers can look for pocket-friendly options even while not compromising on the best brands in the market.
Now that we've come to the end of this list, we hope you now have ample awareness about the best formal shoe brands in India. Take your time and surf the internet to find something that fulfills all your needs. After all, as many brands and product recommendations we make, you're the perfect person to determine what suits and fits you best. Keep reading, cheers!