Attention, gentlemen! It's time to discuss something that can make or break your look, outfit, and style: formal shoes.
Footwear, today, is considered more than just a practical accessory. They voice your personal style and slowly evolve into your personal statement. Shoes speak for you and complete your look, becoming one of the first things that are noticed about you.
But we know finding the perfect pair of formal shoes can be daunting. That's why we've done the legwork for you and compiled a comprehensive list of the best formal shoe brands for men in India. We've got you covered, from sleek leather loafers to elegant suede derbies.
How Did We Curate This List For You?
This is not just another generic list of shoe brands. At GrabOn, our experts approached this product review through the lens of a common buyer. For us, three factors, in particular, stood out: the value for money, the durability of the product and comfort. Style, preferences, colour and budget, now, are rather personal values, and we stand no chance of hindering your personal touch and creativity.
So whether you are a classic guy who prefers traditional leather oxfords, a fashion-forward trendsetter who loves colourful suede loafers, or a budget-conscious shopper who wants quality without breaking the bank, we have scoured the deep dark corners of the internet to find something fun for you.
Grab your reading glasses and quickly skim through our review because, let's face it, life is too short to wear boring shoes.
Brands at a Glance
| | | | |
| --- | --- | --- | --- |
| Brand Name | Value for Money | Comfort | Durability |
| Bata | 4 | 4.5 | 3.7 |
| Centrino | 3.7 | 4.2 | 4 |
| Fentacia | 3.8 | 3 | 3.6 |
| Red Chief | 3.7 | 3.8 | 3.6 |
| Hush Puppies | 4.3 | 4.4 | 4 |
| Woodland | 4.1 | 4 | 3.6 |
| RedTape | 3.7 | 3.6 | 3.5 |
| Symbol (Amazon) | 3.6 | 3.4 | 3.4 |
| Clarks | 3.5 | 3.6 | 3.6 |
| Lee Cooper | 3.5 | 3.7 | 3.5 |
| MACTREE | 3.5 | 3.5 | 3.5 |
| Burwood | 3.6 | 3.6 | 3.6 |
| Steve Madden | 3.4 | 3.7 | 3.5 |
| PLNK | 3.7 | 3.7 | 3.6 |
| Alberto Toressi | 3.6 | 3.8 | 3.7 |
Hush Puppies has topped the list for giving the most value for money, scoring a rating of 4.5, followed by Woodland and Bata, which have a rating of 4.1 and 4, respectively. In terms of comfort level, Bata has nabbed the top spot, with an impressive rating of 4.5, followed by Hush Puppies, which scored 4.4. Lastly, customers believe Centrino and Hish Puppies' shoes provide the most durability, with both brands having a rating of 4.
Top 19 Formal Shoe Brands in 2023
Discover the top formal shoe brands for men in India with our curated list. Whether you're looking for classic leather oxfords or modern suede derbies, we've got you covered. Find your perfect pair and step up your style game for any occasion.
1. Hush Puppies

A subsidiary brand of Bata, Hush Puppies, has slowly built its reputation as the first choice of those customers for whom comfort is the primary thing they look into while purchasing a pair of shoes. Simply put, the brand's footwear is some of the best in terms of quality you'll find on the market.
Hush Puppies' Uniqueness:
The cushioned foam used to make the brand's formal shoes would give you exceptional ease, not letting you even momentarily feel discomfort.
The shoes have sleek, stylish, refined, and contemporary designs that make them the best if you seek something that'll set you apart from others.
2. Bata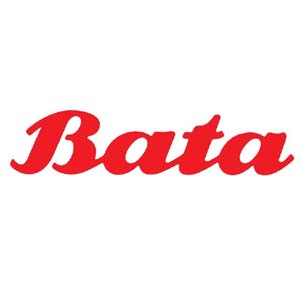 India's most well-known and recognisable shoe brand, Bata, is customers' preferred and go-to choice. Since their emergence in 1931, they have been at the forefront of delivering nothing but the best for their legion of buyers.
Bata's Uniqueness:
What sets Bata apart from its competitors is the high quality of its shoes, which, coupled with affordable costs, ensure customers don't have to look ahead for anything else.
Moreover, the durability of Bata's products is next to none, as they have a long shelf-life, unlike any random roadside shoes.
Bata has some of the best discounts available on a variety of products, so be sure to check out our website often for new deals and offers. You can also use our exclusive coupon codes from Bata when placing your order online or in-store. We hope that this will help save you money on your next purchase!
3. FENTACIA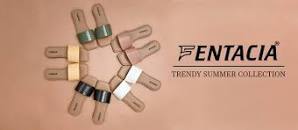 The Agra-based brand has emerged as a disruptive force in the footwear market due to its out-of-the-box designs and affordable pricing. FENTACIA's range of shoes, including some terrific office and formal wear, has allowed it to carve a unique identity for itself among other big brands.
FENTACIA's Uniqueness:
While customers assume formal shoes to look…..strictly formal, FENTACIA's products are bringing the much-needed "hatke" touch to your regular office footwear with its interesting designs.
It's safe to say formal shoes aren't everyone's choice of comfort wear, but FENTACIA's shoes promise to deliver on just that!
4. Symbol

Amazon's own private fashion label, Symbol, has slowly emerged as a trustworthy option for customers for all their wearable needs. Among the innumerable items they manufacture, their range of formal shoes has emerged as a crowd favourite owing to their never-ending list of impressive features.
Symbol's Uniqueness:
Compared to other big brands in the market, Symbol's shoes are extremely cost-effective while not compromising the quality of the product.
Their shoes are designed 'aesthetically" with a variety of designs to ensure you make the right fashion statement with what you're wearing.
5. Red Chief

Though Red Chief was established back in 1995, it's immensely popular among the Gen-Z, owing to its range of fashionable and comfortable footwear. No matter what the occasion is, whether it is a big day at the office or a family wedding, Red Chief has just about everything you want!
Red Chief's Uniqueness:
The brand puts extra emphasis on the design of its shoes, ensuring they are cutting-edge and unlike anything you can find elsewhere.
Once you purchase Red Chief's formal shoes, you wouldn't have to go shoe hunting for long due to their long-lasting durability.
6. Clarks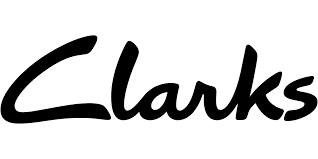 One of the oldest shoemaking brands in India, Clarks emerged back in 1825 and is one of the most reliable and reputable names in the market today. Not the one to rest solely on its past laurels, the company constantly delivers on customers' expectations by innovating and experimenting.
Clarks' uniqueness:
The company employs all the latest technological developments in manufacturing its shoes, thus setting itself apart from its competitors.
Clarks believes in and promotes sustainability, ensuring the production of their products doesn't cause any outright harm to the environment.
Also Read: Best Shirt Brands For Men
7. Lee Cooper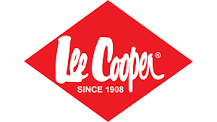 Though primarily a denim apparel company, Lee Cooper has also spread its wings into the all-around wearables market, including formal shoes. As with its other products, the British company's range of elegant shoes is super impressive, making it a customer's most preferred choice.
Lee Coopers' uniqueness:
The company's shoes are made of extremely superior quality, ensuring they're long-lasting and have an exceptional shelf-life.
The design of their range of shoes is such that they would go well for any occasion, not just for a day at the office.
8. Woodland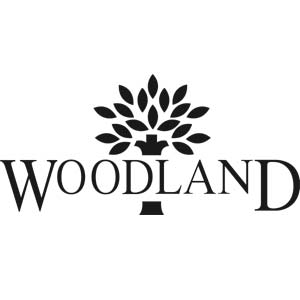 Woodland is a Canadian brand that is considered one of the most reliable and popular fashion brands today, with legions of customers. The company was established back in 1936, and today, thanks to its years of relentless efforts, it has become a market leader. It boasts a great range of formal shoes that could make you spoilt for choice.
If you are waiting for the best time to get your hands on some of the best dress shoes available in the market, check out our list of the best upcoming Amazon sales in 2023.
Woodlands' uniqueness:
The company's shoes are made of high-quality and luxurious leather to ensure you get maximum comfort.
The rubber sole used in formal shoes improves durability, making it perfect for those who don't want to invest over and over again in footwear.
9. RedTape

Starting off purely as a footwear brand in 1996, RedTape gradually widened its horizons by entering the clothing and accessories market. Their variety of formal shoes is some of the best you'll find in the market today, not just due to their top-tier quality but also because of their affordable and economical rates.
RedTape's Uniqueness:
The slip-on and lace-up closures of RedTape's formal shoes ensure you get complete comfort while wearing them.
Rubber and leather used in manufacturing the shoes add the much-needed sophistication element to your overall look.
10. Louis Phillipe

The more said about Louis Phillipe, the less! One of the most recognisable premium men's apparel brands, the company also manufactures footwear with its impressive range of formal shoes. It is a part of the larger Aditya Birla Group, one of the biggest Indian conglomerates.
Louis Phillipe's Uniqueness:
The shoes are made of only the highest quality leather, which along with being comfortable to wear, gives them a classy look.
Louis Phillipe gets the pulse of today's generation; thus, their range of formal shoes comes with stylish and modern designs.
Make sure to check out some of the best deals and coupons from Louis Philipe on shoes, apparel and men's clothing.
11. SeeandWear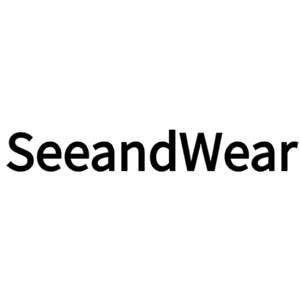 SeeandWear brand is a well-known wholesaler and manufacturer of dress shoes and casuals made of genuine leather. They have come a long way from their first stint in the year 2011. Be it brogues, lace-up shoes, monks, or loafers, this brand has them all.
SeeandWear's Uniqueness
Their selling points are premium top-grain leather uppers, a smooth finish, and a breathable cushioned footbed. This brand utilises the Blake Stitch construction method to design a dual-bottomed formal pair.
The tough calfskin leather of their formal shoes assures long-lasting use. It doesn't matter if you wear formal shoes every day or once in a while. Make sure those pairs are from SeeandWear.
12. Burwood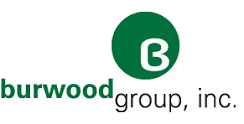 Though a relative unknown in the market, Burwood has been making waves with its tremendous range of shoes garnering great customer reviews. They have some really cool and attention-grabbing formal shoes to boast of, which have gained major traction if ratings are anything to go by.
Burwood's uniqueness:
The brand makes its shoes with thermoplastic soles, providing customers with the utmost comfort and flexibility when wearing them.
Burwood's formal shoes are perfect for those seeking something's of top quality while also being pocket-friendly.
13. Centrino
Centrino is another brand that is not quite known to offline, or traditional shoppers. But the customer reviews and ratings have been nothing less than impressive for their range of formal shoes, which is why the brand has found a place on this comprehensive list.
Centrino's Uniqueness:
You wouldn't have to spend a fortune to acquire this brand's formal shoes as they come at extremely affordable prices.
Centrino's footwear has long-lasting durability, meaning customers can sit back and relax once they purchase their favourite pair of shoes.
14. Bridlen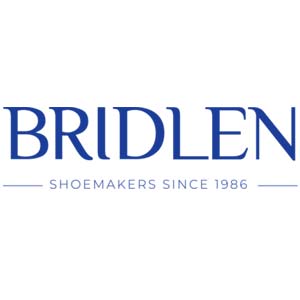 Bridlen has been dressing gentlemen in premium boots and shoes right from 1986 in Japan. It has found a place in the list of the most-priced brands, but owning a couple of pairs indeed has its benefits. This fashion-forward brand is considered to be the gold standard among premium shoe designers in India.
Bridlen's Unique Features
Their formal shoes last for over a decade and are never a subject of fashion whims, making them a fine investment. This brand is one of those few existing shoe brands that crafts its shoes with a 360-degree Goodyear welt.
Bridle ensures their dress shoes are developed with time-tested design principles to bridge the gap between readymade and bespoke shoes.
15. Pelle Santino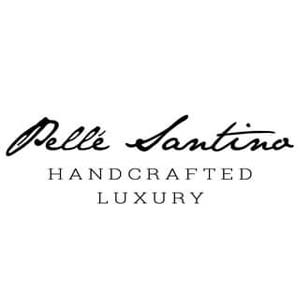 Founded in 1978 and headquartered in Michigan, Dapperman is a renowned apparel company. Pellé Santino is their flagship footwear brand. This brand specialises in creating high-end dress shoes that sports premium design and comfort. Pellé Santino is Mr Mikhil Mehra's brainchild, who wanted to replace the super expensive formal shoes with affordable ones designed with superior materials.
Pelle Santino's Uniqueness
This footwear label teams up with skilled artisans worldwide to deliver handcrafted shoes using premium leather at an affordable range.
They also offer bespoke services where you can design your favourite dress shoe right from scratch or make your initials as a monogram.
16. Steve Madden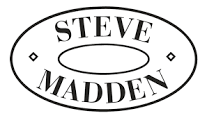 Steve Madden is a well-known American shoe company founded in 1990 by the eponymous designer. The brand specialises in trendy and fashion-forward footwear for both men and women, with a focus on affordable luxury. With over 250 retail stores worldwide and a strong online presence, Steve Madden continues to be a leading force in the fashion industry.
Steve Madden's Uniqueness
The company's signature style is a mix of urban edge and glamour, with an emphasis on bold colours, textures, and embellishments.
Their shoes generally feature leather soles that ensure that your feet are comfortable and sweat-free throughout the day.
Also Read: Best Jeans Brands for Men
17. PLNK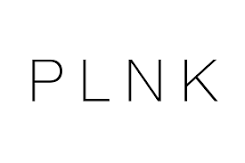 PLNK is a relatively new shoe company that was founded in 2019 with a mission to create high-quality, comfortable, and stylish shoes. The brand's focus is on sustainability and ethical production, using eco-friendly materials and working with factories that uphold fair labour practices.
PLNK's Uniqueness
The brand is named after Planck length, the smallest that can be physically observed in the universe according to the laws of physics. The brand's Plank length is the shortest line between the manufacturer and the customer.
PLNK offers a range of styles for both men and women, from sleek leather loafers to trendy sneakers and sandals, all of which are ethical, cruelty-free and sustainable.
18. Alberto Torresi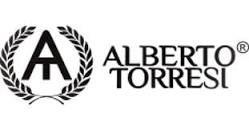 Alberto Torresi is an Indian shoe brand founded in 1978. Its name is inspired by the Italian designer Alberto Torresi, known for his exquisite craftsmanship and attention to detail. They offer a wide range of shoes for men and women, from formal dress shoes to casual sneakers and sandals.
Alberto Torresi's Uniqueness
They are involved in elevating the ordinary, urbane, mass-produced, company-manufactured sneakers and loafers to provide masterful workmanship and supreme comfort.
Their shoes are designed to beat the daily wear and tear while servicing your feet during your quotidian lifestyle.
19. MACTREE

The last brand to feature on this list is another name that average customers might not be familiar with. However, that doesn't mean it's any less good than those people are aware of. MACTREE has slowly but steadily become a name to be reckoned with for its endless variety of stylish footwear.
MACTREE's uniqueness:
The brand's shoes aren't just fit for a formal occasion but can also be worn for casual events due to their sleek and eye-popping designs.
When compared to other established brands in the market, MACTREE's range of formal shoes is quite cost-effective.
Things to keep in mind while hunting for the perfect formal shoes:
Sole: The bottom part of the shoe is called the sole, and it's absolutely essential to pick the right one that would provide you with long-lasting comfort. The Polyurethane sole (PU) is ideal for any shoe, including formal shoes, as it's lightweight, flexible, and, most importantly, durable. Apart from that, rubber and thermofelt soles are also popular choices that come with their own set of impressive benefits and features.
Design: While it's true formal shoes are mostly meant for formal occasions, a few brands have come up with designs that make them the perfect choice, even for casual events. As such, depending upon your needs, you can go for specially-designed formal shoes that seamlessly blend the look and sleek styling of both formal and casual shoes.
Pricing: The majority of customers seek something that's nothing less than the best but also falls within their budget. There's a belief that high-end and popular brands only offer costly products. This isn't really the case as customers can look for pocket-friendly options even while not compromising on the best brands in the market.
FAQs
1. What are the best materials for formal shoes?
The best materials for formal shoes are high-quality leather or suede. Leather is durable, breathable, and naturally waterproof, while suede is softer and more lightweight. Look for shoes with full-grain leather, the highest quality leather, with a natural texture that develops over time.
2. How do I find the right size for formal shoes?
It's essential to find the right size for formal shoes, as they can be uncomfortable if they are too tight or too loose. Start by measuring your feet with a ruler or a measuring tape, and use a size chart to find your corresponding size. If you're shopping online, make sure to check the brand's size chart as different brands can have different sizing standards.
3. How should I care for my formal shoes?
Proper care and maintenance can extend the life of your formal shoes. Start by cleaning them regularly with a soft brush or cloth and using a leather conditioner to keep them soft and supple. Store them in a cool, dry place, away from direct sunlight or heat, and avoid wearing them in wet conditions.
4. How much should I expect to spend on formal shoes?
The price of formal shoes can vary depending on the brand, materials, and craftsmanship. While finding budget-friendly options is possible, investing in a high-quality pair of formal shoes is recommended, as they will last longer and provide better comfort and style. Expect to spend anywhere from INR 2000 to INR 15000 for a good pair of formal shoes.
5. Can formal shoes be worn with casual outfits?
While formal shoes are primarily designed for formal occasions, they can also be styled with casual outfits for a trendy and sophisticated look. Pairing formal shoes with jeans, chinos, or even shorts can elevate your outfit and add a touch of class and style. However, it's essential to choose the right style of shoes and to balance the overall look.
To Conclude
Now that we've come to the end of this article, we hope you are aware of the best formal shoe brands in India. Take your time and surf the internet to find something that fulfils all your needs. After all, as many brands and product recommendations we make, you're the perfect person to determine what suits and fits you best. Keep reading, cheers!