A beard certainly makes men look rustic, hotter, and rugged. It is believed that bearded men have it easy when it comes to catching the attention of women. That's why everyone from film stars to sports personalities – has sported a beard! And since beards have become such a rage, beard oils have also become popular.
But choosing the best beard oils is not easy; so many brands have beard oils that one would surely get confused. So, to help you with that, we came up with this list of the best beard growth oils in India. To decide the ranking of these beard oil brands for men in India, we evaluated their composition, scent, effectiveness, user reviews, popularity, and price factor, amongst other things.
Our Top Picks:
While the idea of oiling your beard was introduced centuries ago, it is safe to say that the beard oil market is quite recent but booming in business. Our volunteers for this little experiment were beyond excited to test out the new skincare item for men. We found it a little difficult to decide how exactly to categorise beard oils, but our criteria came down to functionality and budget. We were looking for a comprehensive list of brands that can be available to a large audience while also being safely within the set budget.
| | |
| --- | --- |
| Best Overall  | Beardo |
| Best For Patchy and Uneven Beard | The Man Company |
| Best for Moustache Growth  | Urbangabru |
| Most Budget-Friendly  | Bionicacid |
Top 13 Oils For Beard Hair Growth in India
If you're looking to grow a beard that is dense, full, and rich in texture, you'll need to use an oil that is specifically designed for beard hair growth. Here are some of the best beard oils that will help you achieve that.
1.Beardo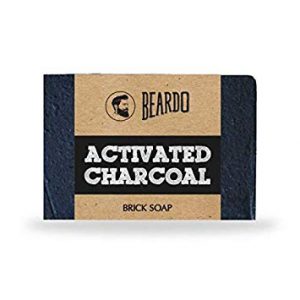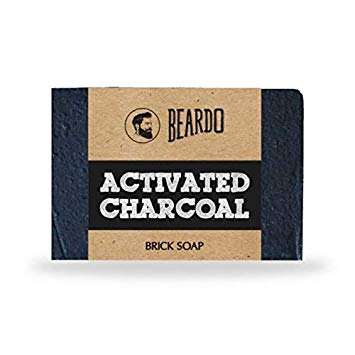 Beardo is a well-known Indian men's grooming brand that offers a wide range of grooming products specifically designed for men's hair, beard, skin, and body. Established in 2015, Beardo has quickly become a favorite brand among men who seek high-quality and effective grooming solutions. Beardo's product line includes beard oils, balms, washes, and grooming kits, as well as hair care and skincare products.
The brand's mission is to help men look their best and feel confident in their appearance by providing them with easy-to-use and effective grooming products. With a strong focus on quality, innovation, and customer satisfaction, Beardo has grown to become a leading player in the men's grooming industry in India.
The good news is that this beard oil also doubles up as one of the best hair oils for hair fall and growth, so you need not invest in hair oil.
Why do we think you'll love it too?
Pyridoxine (Vitamin B6): Helps stimulate dormant hair follicles.
Copper Peptides & Vitamin E: Helps you achieve faster and better beard growth by enhancing blood flow to hair follicles.
Brahmi or Centella Asiatica Extracts: Strengthens the existing hair follicles.
Essential Oils Blend (Hibiscus, Coconut, Amla and Sesame Oil): Helps in harmonising nourishment across the beard and scalp.
GrabOn has special coupons available for Beardo that can save you up to 50% (plus earn additional cashback) on Beardo products' catalogue, including their beard oil. Do check them out.
2.Ustraa

Ustraa, another popular men's grooming brand, has a specially formulated beard oil for beard growth. According to an independent test conducted by the brand, their beard oil can enhance hair-growing cell growth by up to 40%. That makes it suitable for those who want faster beard growth.
Using Ustraa's Beard Growth Oil can even thicken the beard, as it contains a special blend of nourishing oils. Its minimal composition is free from many commonly found irritants like sulphates, parabens, silicone, and mineral oil, so even those with sensitive skin types can go for it.
Why do we think you'll love it too?
Patented Redensyl Molecule: Provides both volume & growth to beard by working on hair roots and shaft.
8 Natural Oils Blend (Argan, Acai berry, Castor, Almond, Olive, Watermelon seed, Gooseberry and Avocado Oil): Nourishes and strengthens beard.
You love offers, and so do we. That's why we are giving you a chance to pick up hair growth products like shampoo, hair control kit, growth kit, soaps, and more, at a special discount from Ustraa.
3.The Man Company

The Man Company is a premium Indian men's grooming brand that provides high-quality and effective grooming solutions to help men look and feel their best. Established in 2015, the brand is dedicated to offering a range of well-crafted products that cater to the needs of modern men. The brand's focus on quality, innovation, and customer satisfaction has earned it a reputation as a leading player in the men's grooming industry in India.
Even those with a slow beard growth rate or beardruff (beard dandruff) can also go for this beard oil as it promotes beard growth and prevents dryness – all while giving a smooth & shiny look to one's face. Still not convinced to buy it? It's 100% natural and free from bad compounds like silicone, paraben, and sulphate.
Why do we think you'll love it too?
Almond Oil: Promotes hair growth by reducing inflammation of the skin under the beard.
Thyme: Great for beard hair nourishment.
Argan Oil: Helps in preventing hair shaft drying, frizzes, and split ends.
4.Bombay Shaving Company

Established in 2015, The Bombay Shaving Company has revolutionised the men's cosmetics and grooming products market in India. Their goal caters towards providing products that ensure that men feel confident in their ordinary, everyday appearance.
The beard growth oil from Bombay Shaving Company is a natural blend of vetiver and four essential oils that help to promote healthy beard and moustache growth and provides healthy, stronger, fuzz-free beards through its deep nourishment action. It also reduces the occurrence of rashes and acne, solves patchy beard issues, helps your beard retain moisture, and fights beard ruff – all while providing a smooth and shining beard.
And if all that still hasn't convinced you to pick it up yet, purchase shaving and beard care products, and get a flat discount on Bombay Shaving Company's products using coupons available on GrabOn.
Why do we think you'll love it too?
Onion: Boosts beard growth with its high Sulphur content.
Vetiver Oil: Nourishes your beard and prevents dryness.
Rosemary: Increases blood circulation to help growth.
10 Essential Oils Blend: Help in keeping your beard hydrated and nourished.
5.UrbanGabru

UrbanGabru is a brand that is focused on empowering men. With their eyes set on the goals of 'Fight, Hustle, Upgrade and Repeat, the brand is the pioneer for launching the first ever Hair Volumising Powder and the Hair Removal Spray for men in India.
UrbanGabru's beard growth oil combines the power of essential oils and herbs to promote faster beard growth. That's why it works wondrously against patchy beards, making it the best beard growth oil for a patchy beard. It also doubles up as a moustache growth oil, so if you are having trouble in that department, too, this is the one you should go for.
Why do we think you'll love it too?
7 Essential Oils Blend (Almond, Coconut, Olive, Amla, Argan, Grape Seed, Tea Tree and Jojoba): Helps moisturise and rejuvenate the beard.
Vitamins & Omega Fatty Acids (3, 6, 9): For boosting beard growth and reducing hair fall.
Another alternative to natural beard oils is cold-pressed coconut oils. They often support nourishment and help maintain the health of beard hair. Consider checking out our review of some of the best cold-pressed coconut oils in India.
6.Spruce 

It's not surprising to see Spruce Shave Club, a brand known for its collection of the finest shaving & grooming essentials, on our list of best beard growth oil brands in India. They are determined to reinvent the way in which the men's grooming market is performing in India. They offer the most natural, chemical-free, technologically innovative and premium grooming experience for me.
Packing in a light and refreshing scent, this beard oil helps in reducing hair fall, minimising beard frizz, lowering beardruff, filling in patchy spots, and providing an extra shine to the beard. We have regularly seen the brand offering as much as a flat 40% off discount during sale seasons, so do check out Spruce Shave Club's coupons page to see latest sale discounts.
Why do we think you'll love it too?
10 Essential Oils Blend: Provide optimal hydration and nourishment to the beard.
Vitamins (A, B, E, K) & Omega Fatty Acids (3, 6, 9): These promote faster beard growth by improving blood circulation to the beard.
Linoleic Acid: Repairs rough and damaged hair.
Mandarin: Minimises skin's oiliness, scars, and age spots.
Cedarwood: An ultimate natural deodorant that tightens loose muscles and creates a feeling of firmness and youth.
7.Grandeur

Founded by Dyllan Morais, a South African A-lister MUA with over 20 years of experience in the industry, Grandeur Luxe attempts to bring the goodness of refreshing self-care through cosmetics to people of all genders and races. For him, building a cosmetics brand is based on the ideal of 'redefining the ideal of beauty, one face at a time'. The brand's products are designed to bring the high-end look to ordinary people as well.
Made from all-natural ingredients, contains the perfect blend of Argan Oil, Jojoba Oil and Vitamin E oil, a few of the most essential oils that promote beard and moustache growth. The brand's oils are recognised for their lightweight and non-greasy texture that gives deep nourishment, strengthens the beard, provides an even-looking beard appearance, and reduces the dreaded beardruff problem. Due to the presence of Vitamin E, this beard oil works wondrously for those troubled by a patchy beard.
Why do we think you'll love it too?
Jojoba Oil: Helps in developing a longer and fuller beard by moisturising your beard and reducing breakage.
Vitamin E: Keeps beard smooth and moisturised, removes patchiness, and helps to grow thick & uniform beard.
Argan Oil: Reduces hair breakage, softens the hair, and adds silkiness to the beard.
Beard Care 101: Keep Your Mane Under Control!
Wash your beard regularly with a gentle cleanser designed for facial hair, and make sure to rinse it thoroughly to avoid buildup of product or dirt.
Use a good quality beard oil to keep your beard hair hydrated, soft, and healthy. Massage a few drops of the oil into your beard daily, paying special attention to the skin underneath.
Comb or brush your beard regularly to prevent tangles and to help distribute the natural oils produced by your skin evenly throughout your beard.
Trim your beard regularly to maintain its shape and to prevent split ends. Use a quality beard trimmer or scissors to trim your beard to your desired length.
Avoid over-styling your beard with too much product, as this can make it look greasy or clumpy. Use just enough product to achieve your desired look, and consider using a natural, water-based product instead of heavy waxes or gels.
Protect your beard from environmental factors like wind, sun, and cold weather by covering it with a scarf or hat when necessary.
8.Mountaineer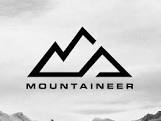 Mountaineer is a well-known brand for their male self-care products. Their range covers several products including beard care and growth, bald head care, body care, shaving products and several bundles and gift packages. They provide a 100% money-back policy on their products in terms of customer satisfaction.
Launched by Eric Young in 2013, the brand boasts of all-natural, skin-friendly ingredients that are affordable and work quickly. Additionally, they are also dedicated to educating men about building a daily skincare routine and enhancing overall mental and physical well-being.
Why do we think you'll love it too?
Made from natural and essential oils: They are lightweight carrier oils that mimic the naturally produced oil.
Pleasant scents: Their scent range includes timber, citrus and spice, lime and sage, pine tar and mountain fresh, all of which are gentle and extremely calming.
Jojoba Seed Oil: It contributes significantly to the growth of a thicker and fuller beard naturally.
9.Dr Vedic

Dr Vedic is a brand that combines the ancient Ayurvedic wisdom with contemporary science, offering products that are safe, pure, and effective. Their Research and Development centre is actively involved in fundamental research, agrotechnological research, clinical research, pharmaceutical research, and research on drugs to develop innovative and quality formulations. Dr Vedic strives to recalibrate old knowledge for modern products and aims to become a benchmark in the industry, where ancient Ayurvedic wisdom is validated by scientific interpretation.
Dr.Vedic, a brand dedicated to providing a natural lifestyle to people, makes the best-rated (Amazon rating) beard hair growth oil of India. Their beard oil, which is 100% pure and natural, promotes fast beard growth, helping you to get rid of a patchy and uneven beard. The complex oils blend provides deep nourishment to the skin and helps prevent common beard-related issues like flakiness, beardruff, and skin dryness.
Why do we think you'll love it too?
Amla & Sesame: The dual combo helps in achieving uniform hair growth by harmonising nourishment across the beard and scalp.
Essential Oils Blend (Amla, Hibiscus, Coconut and Sesame Oil): Vitamin E and antioxidants-rich oils complex accelerate beard hair growth.
10.CANTU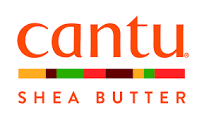 CANTU Beauty is a brand based in the UK that is committed to producing products that cater to restoring the natural and authentic glow of the skin. They are a unisex brand with several ranges of products for cleansing, detangling, moisturising, and styling while preserving the natural bounce, moisture and glow of both skin and hair.
Cantu's beard oil is a new addition to their Skin Therapy range that was recently revamped. Their main claim is its dual function, as they say, 'It's good for the hair and the beard!'
Why do we think you'll love it too?
Shea butter and caffeine: Provides moisture and nourishment and helps promote healthy growth of both hair and beard.
Simple formulation: It is meant to suit men with different hair types – wavy, curly or coily.
Oil-based, quick-drying formula: Does not leave a greasy layer on the strands and softens and conditions the hair.
11.RUBAB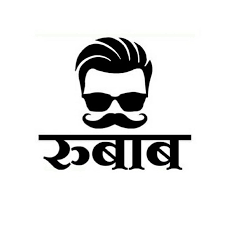 Rubab Men is a brand that caters to men's grooming needs with high-utility products that respond to every need. With a philosophy of creating niche products and services for men who care, Rubab Men has become a well-known name in men's grooming circles. The brand offers a wide range of innovative products that enable men to maintain a suave profile while being on the go. Rubab Men takes responsibility for two core propositions: offering must-have products at sensible prices and launching well-researched, precisely tested, and high-quality products without any rush.
RUBAB MEN Beard Growth Oil for Men not only contains active compounds to stimulate beard growth but takes the game to the next level with its Beard Derma Roller. The sleek and easy to use roller, composed of 540 titanium needles, stimulates the blood flow to the facial region, helping men with beard issues to achieve faster, thicker and fuller beard growth. The roller even comes with a safety transparent case for storing the roller in a hygienic condition.
Key Ingredients That Make It Effective:
Panax Ginseng Root Extract: A beard growth active that amplifies beard growth rate.
Natural Oils Blend (Jojoba, Argan, Cedarwood, Almond, and Castor Oil) & Vitamin E: These provide nutrition to the beard and scalp while also stimulating hair growth.
12.Blue Nectar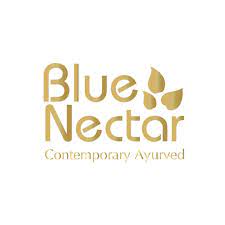 Blue Nectar is an ayurveda-based, all-natural men's skincare brand started by two spa owners Kapil Dhameja and Sanyog Jain. They are committed to popularising ayurvedic remedies for common hair and skin-related problems for men without succumbing to the stereotype of these remedies being smelly, oily and unapproachable.
The brand itself, as the name suggests, is famous for its beautiful blue packaging and its signature blue products. They also have a campaign called #SavetheBlue, meant to increase underground water by 10 million litres in 2023.
Why do we think you'll love it too?
100% Ayurvedic formulation: Contains several vital herbs like Brahmi, Mahabhringraj, and Laljadi, which are perfect for softening, hydrating and conditioning beard hair.
Contains traces of sandalwood and Brahmi sandalwood: Promotes bread and moustache growth.
Olive oil and orange peel oil: Gets rid of itchiness and softens the beard.
13.Mamaearth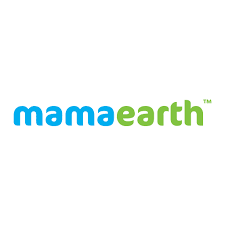 Mamaearth is a brand that aims to be every parent's friend by understanding their issues and providing safe and effective solutions. Their goal is to make the lives of mums and expectant mums better and beautiful by offering safe, toxin-free, and international standard products for babies and parents alike. Mamaearth is the first Asian brand with MADE SAFE™ Certified Products, ensuring that their products meet the safety standards that parents expect. Mamaearth believes in honesty and transparency, providing parents with every ingredient used in their products and why it's used.
Mamaearth's beard oil is non-greasy and quick-absorbing beard growth oil that's super-effective at boosting beard hair growth. Like the previous beard oil, it also comes with an 'add-on accessory' option (a specially crafted wooden comb) for further enhancing the blood flow and evenly disturbing the beard oil.
However, by ordering from their official website, and by using Mamaearth's special cashback coupons available on our platform, you can get as much as 30% cashback on first order.
Key Ingredients That Make It Effective:
Redensyl: A DHT booster compound that acts on hair roots and shaft, improving density, thickness, strength of the beard.
Onion Oil: A sulphur-rich natural bioactive that ensures healthier beard growth by stimulating blood supply to the hair follicles.
Argan Oil & Vitamin E: Keep beard and scalp region optimally moisturised and conditioned.
Beard Oil: Should You Be Using It?
Beard oil is a beneficial product that has been around for centuries. Men are no strangers to utilising the mighty powers of beard oil! From encouraging smoothness in facial hair to reducing skin irritation – this versatile product is proving its worth. Every man should consider adding beard oil to their grooming routine for a variety of reasons. Not only does this product provide incredible nourishment, but it can also help protect against the elements and keep your facial hair looking its best! Learn more about the power of beard oil in this article.
Moisturises Facial Hair: Beard oil is your go-to for soft and manageable facial hair. An unmoisturised beard can lead to breaks, dullness and a wild style that's best avoided. Apply the oil regularly to keep your manly look sleek, healthy and shiny!
Prevents Dry Skin: Beard oil doesn't just moisturise hair; it also nourishes and hydrates the skin underneath. The oils penetrate the skin to prevent dryness, flakiness, itchiness, and discomfort.
Prevents Beardruff: Dandruff isn't just a problem for your scalp; it can also affect your beard. Beardruff is caused by dry, flaky skin underneath your beard, which falls onto your clothes and causes embarrassment. Beard oil prevents beardruff by keeping the skin hydrated and nourished.
Prevents Beard Itch: When you first start growing a beard, you may experience a lot of itchiness. This is caused by the prickly, coarse hair irritating the skin. Beard oil helps to soothe and calm the skin, reducing itchiness and discomfort.
Styles and Tames Wild Hair: Those with a wild mane of facial hair know all too well the challenge of taming their exuberant locks. However, with dedication and care, it is possible to achieve an orderly and groomed beard that can be admired by all. Beard oil can help. By moisturising and softening your beard, it makes it easier to style and manage. You can also use beard oil to tame stray hairs and achieve a sleek, polished look.
Beard oil is a beneficial product that every man should consider adding to his grooming routine. It moisturises facial hair, prevents dry skin, prevents beardruff, reduces itching, and styles unpresentable hair. Achieve maximum confidence and style by taking care of your beard – with just a little bit of effort; you could have an enviable mane that's durable enough to withstand any challenge. So, what are you waiting for?
Conclusion
The best beard oil can make or break your good looks. And that's why we made sure to include only the best ones in this list. All of these oils are popular and effective, so you can choose the one which will work great for you.
In case none suits you (or if we missed out on your favourite one), do share your experience with us by commenting below!
FAQs
1.What's beard oil?
A beard oil is a topical oil that is commonly used to condition, nourish, and moisturise facial hair. Beard oils are made from a variety of ingredients, including jojoba, grapeseed oil, sunflower seed oil, avocado oil, or shea butter. They can be applied before shaving or dabbed on after the shave to help keep your beard conditioned and hydrated.
2.What are the benefits of using beard growth oil?
Here are some of the key benefits of using them:
Helps in growing a thicker and fuller beard.
Makes your beard softer and easier to manage.
Improves the texture and shine of your hair.
Moisturises your beard and keeps it healthy.
Helps in repairing and strengthening the hair follicles.
Prevents dryness, dandruff, itching, and splitting of beard hair.
3.Who should use beard oil for growth?
Anyone can use beard oil for growth, but those who are looking to achieve thicker and fuller beards may benefit the most. That's because beard oils help increase circulation and promote hair growth by nourishing and conditioning your skin. These oils can be used at any stage of beard growth – from pre-beard to full bush – so they're perfect for those who want long-term results.
4.How to use beard growth oil for maximum effectiveness?
Here are the steps that you should take:
Take 2-3 drops of beard growth oil in your palm. Spread it in your palms and fingers.
Gently rub the oil across the hair on both your cheeks.
Apply the oil on your moustache and chin too by rubbing your hands down the front of your face.
Run a comb against and with the growth of your hair to evenly distribute the oil across your beard.
Check how your beard looks and go for more oil application if it feels dry. You may need to use it more if your beard is long.
Use the comb to stylize and groom your beard the way you want.
5.How long does it take to see results with beard growth oils?
While results vary from person to person, most people experience noticeable beard growth after 1-3 months of using a beard growth oil. However, it is important to be patient and allow the oils to work their magic for the full duration prescribed on the bottle or container. If you are not happy with your results, simply start over by gradually increasing your dosage (or just change the product) until you find an effective level that works for you.
6.What should be avoided when using beard growth oil?
Avoid the following things when using beard growth oil:
Putting too much oil (that's why we advise you to start with 2-3 drops)
Leaving uncombed oil plumps
Directly applying the oil on your face (put in on your palm first, then spread on your hand, and only then apply onto your face)
Continuing to use oil in spite of discomfort or irritation
Applying beard hair growth on a wet beard.