If you are in need of some inspiration and real knowledge about fitness you are at the right place. In this article, we have collected the names of fitness bloggers who are at the top of their game to bring this list to you. The resources present in these blogs will not only help you improve your fitness journey but will give you real insights into what fitness is, and how to achieve it. You will also learn the basic do's and don'ts and what tweaks you can make in your lifestyle in order to be fit.
We all have fitness goals. And these blogs will help us achieve them better. So, without much ado, let's get right into our list.
1. We R Stupid
Akshay Chopra, a well-known name in the fitness industry, has created We R Stupid to empower athletes and fitness enthusiasts in their fitness journey by providing first-hand information. We R Stupid has an extensive library of personally written resources. Akshay has really used his knowledge and expertise in the field to bring you the best resources you can ever find. This material is based on personal research and there is a lot that you can learn from.

It will help you understand fitness better and also incorporate healthy practices into your life.
The blogs are a perfect combination of food, fitness, and lifestyle. Moreover, you can also sign up for online training programs for weight loss, muscle gain, or athletic training. The program is customised as per your unique needs.
Akshay Chopra sits on the following achievements in his career.
Indian Airforce Pilot
Published author (90 books and ebooks)
Motivational and fitness speaker
Gen. Secretary of IBFF
As per Akshay, "Stupidity and intelligence are the two sides of the same coin. Without understanding stupidity, we cannot understand intelligence, and in fact, one has no existence without the other". He is also the co-founder of the gym chain Body mechanics.
We R Stupid Online Shop
We R Stupid also has an online shop where you can get fitness supplements, healthy alternatives, training equipment and more. The Shalijat Pro, the purest source of Shalijat, is one of the must-have products from the We R Stupid store.
Resources: Videos, articles, online training
Instagram Followers: 51K+
Facebook: 7K+
2. Breaking Muscle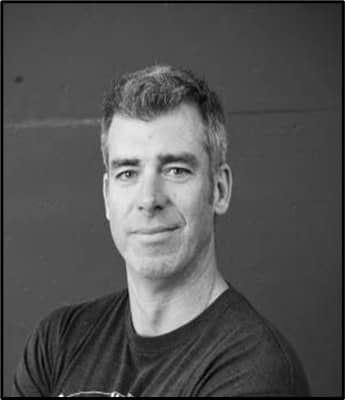 Breaking Muscle fitness blog has gained immense popularity for quality training sessions on health, workouts, nutrition, etc. In addition to that, there are certified coaches and trainers who assist you in the best possible way to stay fit.
The training sessions will be held somewhere around 3-4 days a week, of a total of 12-week programs. If you have any queries regarding diet plans or workout postures, you can refer to the published articles and FAQs. If you are a gym lover and want to build a muscled body, you should follow the Breaking Muscle fitness plans.
Resources: Reviews on fitness and workouts
Instagram followers: 23.2K
Facebook Likes: 369K
3. Nerd Fitness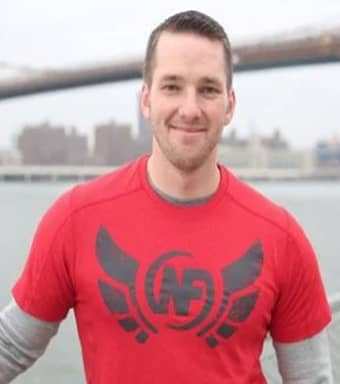 Nerd Fitness is the most popular fitness blogging site founded by Steve Kamb in 2009. He is also the best-selling author of  "Level Up Your Life," which is available globally.
Steve started this blog to provide detailed information about health and fitness and make their lives better through charts, and comics for the nerds. If you want to transform yourself and build a healthy lifestyle, you can opt for the online program to choose among 25+ certified trainers. Moreover, the app is user-friendly too. Adding up, you can also explore free resources like workouts, diet and nutrition guides, and more.
Resources: Nutritional Diet and Workouts articles
Instagram followers: 1.2K
Facebook Likes: 2.2K
4. Indian Weight loss Blog
Indian Weight Loss Blog shares detailed information on various topics related to health, fitness, and diet. Most of the shared resources are personal experiences and findings from the creator, Kanan.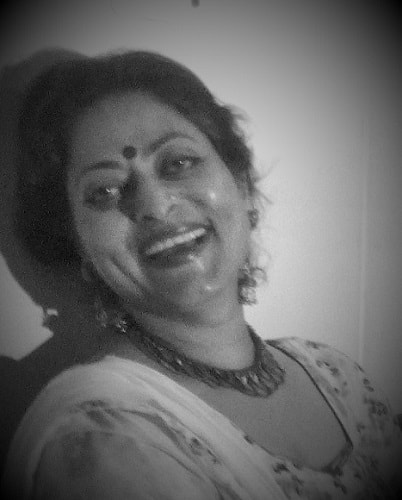 The 55-year-old content creator and wellness enthusiast had her own weight loss journey. Her experience inspired her to create the Indian Weight Blog (IWB). Kanan is also a certified nutritionist from Wageningen University, The Netherlands. She makes customised weight diet loss plans for people of all ages, weights, and needs. All these diet plans are freely available to all.
The diet plans are present as per durations, weight loss goals, age, etc. There are plans specifically made for vegetarians too. You can find lots of healthy recipes present on the website. Plus some really nifty stuff like the keto diet, intermittent fasting and more too is covered. If you need a little motivation in your fitness journey, the Success Stories section has got your back.
Resources: Diet plans and practical information
Instagram followers: 1.3K+
Facebook Likes: 17K+
5.GoFitnessPro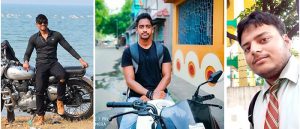 GoFitnessPro is a great resource for those who are interested in fitness and exercise equipment. The blogging site regularly posts new articles and news that are relevant to both beginner and advanced exercisers, apart from sharing insiders' knowledge from the fitness industry. Topics include different types of equipment, cardio workouts, bodybuilding training exercises, mental health, weightlifting techniques, healthy eating habits, weight gain/loss, etc.
In addition to top-quality blogs, GoFitnessPro also offers a user-friendly platform that makes it easy for readers to navigate through its extensive archive. Whether you're a beginner or an experienced exerciser, this blog will be sure to help supplement your knowledge with invaluable information on all things fitness related!
Resources: Health, Nutrition, Success Stories, Lifestyle, etc
Instagram Followers: 509
Facebook Likes: N/A
6. Live Fit Now
The blog focuses on nutrition and fitness. It gives you practical tips on diet, weight loss, and bodybuilding. It will give you many real insights about healthy eating and tackling real-life problems involved in fitness. This information is backed up by years of learning and practicing by the creator of Live Fit Now, Nikhil.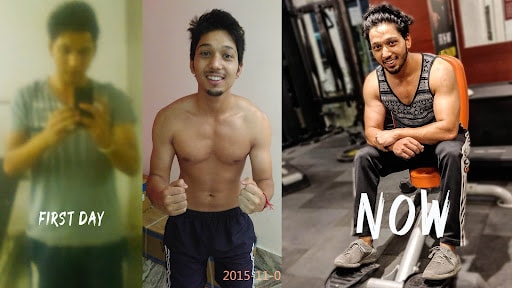 This Delhi-based fitness blogger started Live Fit Now as a way to educate people about health and fitness. Now with tons of quality articles on the platform, you, a reader, are sure to find some inspiration for a healthier lifestyle. Nikhil himself had his own struggles (with drugs) which helped him find his way toward his passion – fitness. Nikhil says that joining the gym was the best decision of his life. A nutritionist too, this fitness lover is here to give you all he knows about healthy living. So give your fitness journey a head start and read his blog at LiveFitNow.In.
Resources: Health-related articles, infographics
Instagram Followers: 490+
Facebook Likes: 9.5K+
7. Chape Fitness
This blog provides you with tons of material that you can read for free and get started. From here, you can start your journey to fitness with a customised fitness plan. Depending on what you need, Chape Fitness provides tailor-made solutions. You can opt for just a training plan, or a training plan + a nutrition plan. The longer you work, the more the discounts. And obviously, you have unlimited access to its social content which is full of workout challenges, exercise videos, and lots of inspiration by David Neira – the owner of Chape Fitness and a Spanish blogger.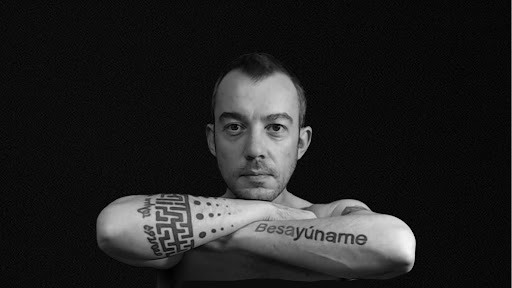 David holds titles of fitness trainer, personal trainer, nutritionist, blogger, and more. He has worked with brands like Nike, and Fitfluential in various campaigns and the camera continues to roll. You can benefit from David's extensive knowledge of fitness and weight training. Simply check out his blog Chape Fitness right away.
Resources: Health-related articles, infographics
Instagram Followers: NA
Facebook Likes: 1.5K+
8. Common Celebrity Consult
The next one on the list of best fitness blogs is Common Celebrity Consult. It was founded by Manu Arora, a media consultant by day and a limit-pushing freak by early morning and night. He curates the content at Commoncelebrity to let you experience a  healthy life.
Adding up, the Common Celebrity blog focuses on workouts, health, and lifestyle. It offers solutions to those who sit long in front of screens, drive kilometers to work, and want to lead a healthy life. If you are a fitness enthusiast, all you need is simple lifestyle changes to wake up, look in the mirror, and smile.
Resources: Fitness training articles
Instagram Followers: 4.5K+
Facebook Likes: 3.4K+
9. Lean Muscle Hub
Lean Hub is dedicated to fitness and nutrition. The main two types of resources you can find are related to
Exercise, and
Diet
It will also help you get answers to a lot of your questions when it comes to having a healthy diet. For any further information, you can also directly contact Immanuel through the website.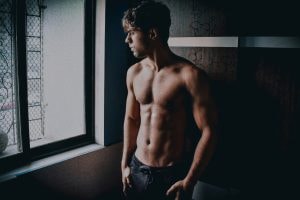 Immanuel created his fitness dedicated blog in order to share his knowledge regarding fitness. Being a fitness enthusiast since his teenage years, Immanuel really found his passion. He holds a diploma in fitness and nutrition. Go! Read the Lean Muscle Club blog to achieve your fitness goals faster.
Wrapping up…
With so many resources available, fitness blogs are a great way to stay informed on the best practices for health and wellness. These interactive platforms offer expert insight into nutrition and exercise along with inspiring stories of individuals who have made strides toward their own goals – making it easy to track your progress as you strive for yours. By subscribing to one (or more) of these formidable sources, you can ensure that growth in personal well-being is never out of reach. In addition, you can opt for healthy workout supplements to up your training and performance. Whey proteins, fish oil, protein bars, and many more will help you level up with your fitness journey. To help you get these products from one of the best health supplement brands in town, we have MuscleBlaze for your rescue. Do check out the site, and also use those exclusive coupons from MuscleBlaze to take home these products at the best price.
Stay Healthy! Stay Fit!