Byju's Free Voucher Code
all (5)

coupons (0)

offers (5)
Best Price

Class 6 – Maths & Science Course Material @ Rs 23000

show details
Comments (0)

Coupon/Offer Details: Byju's online interactive learning portal offers Class 6 – Maths & Science course required material starting at Rs 23000. No promo codes required.

Hot Deal

GrabOn Suggested

Data & Analytics Courses at Rs 420

Best Price

Bank Exam Preparation Material - Starting @ Rs 6000

show details
Comments (0)

Coupon/Offer Details:

Shop at Byjus and get prepared for your bank exams with

100%

useful material and starting at

Rs

6000

on

your shopping.
No

discount

coupon is required to avail this offer.

Best Picks

Grab free study materials designed by IIT alumni

show details
Comments (0)

Coupon/Offer Details: Get free study materials designed by IIT alumni. Solve a JEE question in less than 30 seconds with smart tips. BYJU's Learning App, Not Just Covers Subjects, But Uncovers Concepts As Well. It Helps Students Gain Mastery Over Core Concepts, Helping Them Ace Competitive Exams

Best Price

Get Best Deals On Online Tutorials

show details
Comments (0)

Coupon/Offer Details:

Byju's offers the

best

deals

on online classes with

4

to

5

hours.
This is a combo offer. Activate the offer and buy now!
Follow the terms and conditions.
Byju's Discount Coupons & Offers
Hot Deal

Get The Best Deals On IAS 2019 (Pre & Mains) Tablet Course

show details
Comments (0)

Coupon/Offer Details:

Worried about no time to attend classes physically for your UPSC preparation?
Attend Classes by India's Top IAS Trainers from Delhi on a Tablet. No Internet Required.
Also get complete Study Material (Hardcopy) & All India Test Series.
Complete Preparation for IAS Prelims & Mains with Byju's.
Best app to kickstart your prepration
Byju's-The Fun Learning App
Learning is a constant process and it starts young. Children get introduced to learning at a young age and it continues forever. However, in some cases, they do lose interest in the process. Blame it on boring teachers, dull classes or lack of interactive seminars- the truth is that it happens. Does that mean these children don't deserve an education? Absolutely not! The answer to this is Byju's- The Learning App.
Byju's Learning App is a tablet-based education/learning app that is constantly dedicated to helping children and adults learn in a very fun and interactive way. The content that they develop is curated for the specific audience and takes into account a universal learning approach. Each of these classes starts with the basics, build on that foundation and then goes for the advanced fundamentals. They involve learning with ample amounts of examples and practice sessions. After all, practice makes you perfect. By the time someone finishes their session, he/she would have imbibed the content and mastered it.
Take Your Classes Anywhere with Byju's- Bangalore, Delhi or Goa!
Byju's classes can be taken anywhere and anytime. All you need to do is enroll in one of their courses. You will be mailed a tablet with the entire course in it. You can access this course till the validity expires, which is usually a year or two. Since this course is completely pre-loaded in the tab, you don't need access to the internet. All you need is the tab and the desire to learn! They also send official byju classes material to help you learn and practice more.
They cater to a large number of courses. Although Byju's was initially started as a K-12 segment, they slowly started with other courses like- JEE (Mains and Advanced), NEET, CAT, UPSC, GRE, GMAT, CBSE, ICSE, GSEB, Bank Exams, MSBSHSE etc. They also have interactive learning sessions for students from class 4 to class 12. If it is learning that you are looking for, Byju's app is what you should be actually looking for! Enrol yourself today for the cheapest Byju's classes fees.
Global Appreciation
Byju's App has earned a lot of appreciation straight from its inception. Their satisfied students are their biggest testimonials. Their success story is just an upward graph. In the year 2016, they became the first Asian company to receive investment from the Chan-Zuckerberg Initiative. In 2017, they became a subject for a case study at the prestigious Harvard Business School. With numerous awards, starting from Deloitte Technology Fast 50 India and Fast 500 Asia Award Year, Reimagine Education Award For Overall Ed-Tech winner Award, Gold Award for Best Educational App 2016 and more, they are truly one of the best learning websites out there.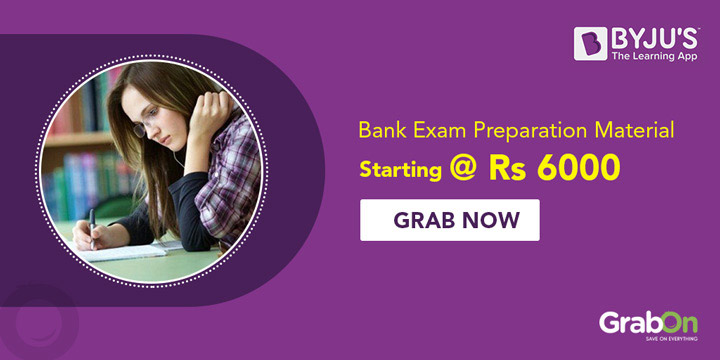 Get Byju's Redeem Voucher Free
In today's world, if you want to stay ahead with the best, you need to learn as much as possible. So, if you are looking to get the most of out learning, use Byjus. And if you are looking to save on byju courses, get the best deals with GrabOn. Their offers include amazing discounts on Byju's online courses, free Byju class material from IIT alumnus, Byju's promo code and many more exciting offers. Check this page everyday for more exclusive Byju's learning app offer code, offers, coupons and more!
read more
How To Use Byju's Coupons On GrabOn?
Filters
Show coupons/offers for existing/repeat users
More About Byju's
Learning is made easy with Byju's. You will fall in love with learning when you experience Byju's take on education. The quality of the education, engaging factor and accessibility makes Byju's a leader in learning. It is being considered as one of the largest education technology (learning) company. It inspires you to a lifelong love of learning. Have a look at the amazing app which makes use of original content, watch-and-learn videos, rich animations and interactive simulations. All these features pull the attention of the people who loves to learn and improve themselves. It has a comprehensive collection of learning courses which exposes you to various genres. You can watch video lessons, take tests and analyze the results. You can bang the government exams with the study materials available on Byju's. They offer all these courses at very affordable prices. Get Byju's coupons to avail better discounts at best prices.
show more
CLEAR & RESET
APPLY FILTER