Best Unacademy Referral Codes, Offers & Promo Codes forJan 2021
| Unacademy Promo Codes | Unacademy Offer Details |
| --- | --- |
| Unacademy Subscription | Free for 7 Days |
| Unacademy Plus Subscription | 10% OFF on All Courses |
| CAT Examination Study Material | 10% Off |
| SSC Exam Study Material | Free |
| Banking Examination Online Courses | Starting at Rs 300 |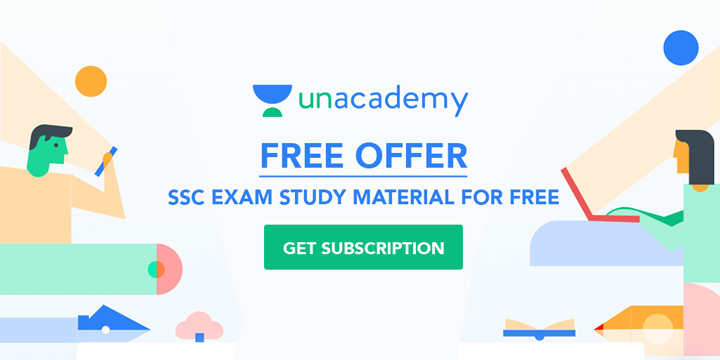 Unacademy Review
Unacademy was first started by Gaurav Munjal as a Youtube Channel in 2010. From 2015 it as an educational technology-based company in Bangalore. Now it's a reputed online education platform where you can learn anything. Unacademy consists of both students and experienced lecturers to create courses on different subjects. Their main aim is to improve the quality of education and to empower youth that classrooms can never do.
Why Unacademy?
It's the most significant online education platform today that offers every subject and any topic in multiple languages. Over 2 million people are viewing every month, and they have on board the topmost people like Kiran Bedi. Anyone can take advantage of these online courses by sitting at any corner of the world. Over 100 educators have courses on different subjects that include almost all strict entrance examinations. Not only classes on the betterment of Academics but also on interpersonal skills.
Courses & Mock Tests
Unacademy is known for its achievement in UPSC, CAT, IES, GATE, JRE, JEE, Pre-medical, and Railway examinations. Courses like Programming, Job Placements, Aptitude, SSC exams mainly include Mock tests. Now prepare for any tests in your CSE, ECE & IT streams. Unacademy helps you in getting a degree with better knowledge and performance. You can find almost everything you needed in the educational stream here. Just install the app and start learning now.
Found the course you were looking for? If not, check out Udemy. One of the largest Online Learning platforms, Udemy has a list of Professional, Creative, and Personal Development Courses. The platform is so popular that it has had over 295 million course enrollments and counting! Still not what you're looking for? How about Byju's, where you can get coached for Class 4-12 Math and Science papers, and even enroll into a course for JEE Mains & Advanced?
How Can We Help You?
GrabOn is here to help you in every possible way. We give the best discounts on the courses you choose. Choose the course you want and type Unacademy in the Grabon search bar. Get the best offers and deals on the selected course. Click on the promo code or deal & you will be redirected to the website/app, then apply it at the time of checkout and you're done.
Latest news
Unacademy launches live classes with Shashi Tharoor, Kiran Bedi, and Virat Kohli amid lockdown - India's largest learning platform Unacademy started live classes with renowned personalities like Shashi Tharoor, Virat Kohli, Anushka Sharma, and Kiran Bedi amid the nationwide lockdown. This initiative is a part of the company's 'Legends on Unacademy' program which brings famous people to its platform to conduct live sessions on various topics. The users can also engage with the personalities and ask them questions or doubts at the end of the class. These free classes can be attended by anyone by merely registering to Unacademy. Each live class will be around 30-40 minutes long and will unfold some of the other lesser-known aspects of the legends' career. This is the second edition of the program, whereas the first edition included popular personalities like Bret Lee and Brian Lara.