Verified Revv Promo Codes, Offers & Coupons For Car Rentals Today | Jan 2021
| Revv Promo Code | Revv Coupons & Offers | Validity |
| --- | --- | --- |
| Revv New User Coupon Code | Flat 25% Off | First Booking |
| Revv Self Drive Car Booking Coupons | 25% Off Code | All Users |
| Revv Cars Delivery & Pickup Offers | Free | Major Cities (Vizag, Pune, Mumbai...) |
| Revv Car Rentals Promo Code | Up to Rs 350 Off | All Users |
| Revv Car Coupon Code | Flat 20% Off | Roundtrip/One-way |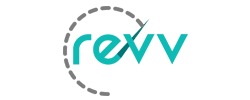 What Offers Can You Avail On Revv?
GrabOn brings you some of the most exciting exclusive discounts on Revv self-drive cars. A few of them include:
First free self-drive ride for new users.
Flat discounts and flat 10% exclusive offers like App user only offers.
City specific offer like special offers for Hyderabad, Bangalore etc.
What are you waiting for? Pick your best Revv coupons or discount offers seen on this GrabOn page, apply the code while booking the car and enjoy the ride.
What Are The Payment Options Available On Revv?
The car-rental and owning service accepts payments through credit/debit card, net banking and digital wallets like Paytm/PayU, etc. The payment must be made in advance via the app or through the website.
What About The Cancelation & Refund Policy of Revv?
You can cancel your hourly booking or even car subscription programs by canceling the reservation through either the app or via the website. You can also give them a call for the same. The option to modify or cancel your booking depends on the availability of the vehicle. You can refer to the Fee Policy to find out how the charges applicable for canceling or modifying the subscription. If you have some refund amount, your bank account will is updated within ten business days.
About Revv - India's Popular Car Rental Startup
Headquartered in Gurgaon, India, Revv is founded by Anupam Agarwal, Karan Jain, in 2015. The car rental startup boasts of a fleet of more than 1000 cars serving over 300,000 users. The main aim is to provide users, all the comfort of owning a car without worrying about maintenance. The self-drive model cuts down the need for a driver. It includes vehicle pick up options from designated locations as well as doorstep delivery.
How Does Revv Work?
Revv's car rental service is pretty straight forward -
You choose the date and time according to your plan and book the car you like.
You either pick up the car or get it delivered to your place.
Go on your planned trip and enjoy the journey in your self-drive rental car.
Once the trip ends return the car to the location of your preference i.e., your home location or several drop points across the city.
You will have to pay for tolls, parking, interstate taxes, and traffic violation fines. The cars come with a full tank, and you must ensure the fuel is filled before returning the car.
You can rent a car with Revv online and enjoy the city like you didn't before. You can save more on fuel with Revv cars. In case you find that Revv cars are unavailable or are scarce, you can also go for Zoomcar and enjoy the ride that you need. So, if you are on a vacation or simply visiting a new town you don't have to worry about transportation. But if you are a bike person, Bounce awaits you. You can rent a bike or scooter any time of the day from your desired location. You don't even have to worry about the fuel or the helmet as you'd get that along with the ride. But, make sure that you check the helmet before you wear it to ensure you are putting something that's clean on your head.
Where Can I Avail Rentals From Revv?
Revv provides its services to all major Indian cities. It is now available in several tier-2 and tier-3 cities as well. The services are currently available in:
Bangalore
Mumbai
Hyderabad
Chennai
Pune
Chandigarh
Delhi NCR
Visakhapatnam
Jaipur
Mysore
Coimbatore
Mangalore
Kolkata
Kochi
Surat
Tirupati
Vijayawada
Trivandrum
The vehicles listed on the website comes with an All India Tourist Permit which helps user visit any part of the country without any hindrance (except Leh and Ladakh).
Why Should You Choose Revv?
On-time delivery & pick up. Revv prides itself on providing 2 minute booking service to all users.
Experience unlimited driving without worrying about fare or driver hassle.
Restocking of fleet with new cars every few months to ensure quality of ride.
All tariff plans include taxes and insurance, hence no hidden charges.
You can pay for fuel as and when required during the trip (If you choose 'without fuel' plan).
Low Liability sum of Rs 10,000 only. In case of damage to the car, rest of the insurance money will be covered by the brand.
How To Make A Booking On Revv?
Cars can be booked using the app or by visiting revv.co.in.
You can also book a vehicle by calling +91-9250035555.
All you need to do is choose between one-way (local or outstation) or round-trip, followed by the date and time as per your plan.
You can then choose the pickup, drop location and select the car of your choice.
After all this is done, you can proceed to pay for the service. Don't forget to use Revv coupon code while checking out to avail discount on every booking.
You can opt to pick up the car from the designated location, or you can have the car delivered to your doorstep.
You have to show the original copy of your driver's license and ID proof used to book the car. After confirming the said information, the executive will hand over the car to you.
What Are The Plans Offered By Revv?
The car rental service provides attractive plans and tariff rates like Unlimited Kilometers free, apart from exclusive city offers, and various limited-time deals and discounts. You can choose and pick the Revv coupons and offers that suit your needs. The plans offered are:
Rental by the hour i.e. local round trip and outstation one-way trip
Monthly Subscription aka Switch
Hyundai Subscription
Multi-brand Car Subscription aka OPEN
What Are The Tariff Rates & Pricing Model Of Revv Rentals And Subscription?
1. Rental by the hour
You can choose from their round trip and one-way local trip options and select from plans like 5 km/hr, 15 km/hr and unlimited kms.
You also have the option to choose from 'with fuel' or 'without fuel' plans.
The unlimited km/hr model charges you for the time spent and not the distance travelled. This model operates only on 'without fuel' charges. If however, the trip is less than 24 hours then the plan will be updated to 25 km/hr.
In the with fuel option, the prices include the fuel cost. If you have to fill up the tank during the trip, you can get the bill reimbursed while returning the car.
If you are traveling outstation each way has a fixed kilometers limit, which varies depending on the distance between pickup and drop points. You can drive beyond the limit, but every extra kilometer traveled will be charged accordingly.
2. Monthly Subscription aka Switch
The monthly car subscription program called 'Switch' enables you to own a car on monthly basis.
You can choose to use the car everyday or over the weekdays i.e. Monday 8AM to Friday 8PM every week.
All you need to do is provide driving license, ID proof and fill out few forms.
You can subscribe to Switch by paying the monthly advance and a refundable security deposit of Rs 5000.
For Switch, there is a monthly kilometer limit of 2500 (and 1800 for weekday usage).
If you cross the limit, additional charges/km depending on the subscription model will be levied.
The kilometers used will get added on a pro-rata basis. For example for a 6-month subscription, your quota is 15,000 km post which additional charges/km will apply.
3. Hyundai Subscription
Hyundai Monthly subscription comes with two options: for all days (with a kilometer limit of 2500) and only for the weekdays (with a kilometer limit of 1800). The fleet of Hyundai cars available for a monthly subscription is Grand i10, Santro MT to Verna MT, etc. All the vehicles have the petrol/diesel and manual/automatic models available accordingly.
4. OPEN From Revv
Now, you can own a brand new car or an unboxed car (less than one year of use) at a monthly fee, including maintenance. Avoid downpayment of 10-20% of car's price and hefty road tax with Open. The car buying service provides zero down payments and no road tax. If you choose a brand new car, pay the insurance for the first year. You have to pay a refundable deposit of Rs 10,000 for an unboxed car. Also, the monthly fee that you would pay is far less than the 48 months EMI, and you 'd usually pay. And the monthly fee, unlike EMIs, include the maintenance charges.
How Does OPEN Work?
Select a car from over 25+ models (10+ for unboxed car) from 8 brands.
Fill out some credentials and answer few questions.
Pay for first year insurance for a new car or Rs 2000 for an unboxed car.
Your new car will be delivered to you within 30-45 days (or on your desired date for unboxed car)
You have the option to return the car when you want or acquire it.
You can keep the car for as long as you want and return it when no longer required. The commitment period is 12 months for a new car and three months for a used car. You can acquire the car as well if and when you want.