Attention, travelers! You have now stepped into the information zone. We will tell you everything there is to be known about India's top-most flight-booking websites. From the features they offer to why you should choose them- everything will be bestowed on you in the following paragraphs.
List of Top Flight Booking Websites in India for 2022
If you are making a trip soon, then here are the website portals to put your bets on:
Best Flight Booking Websites
MakeMyTrip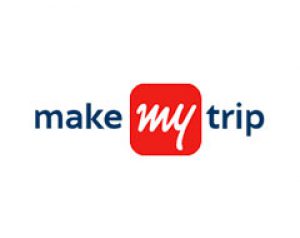 MakeMyTrip is one of the leading travel websites in the world that allows users to book flights, hotels, and car rentals. Whether you're looking to book a last-minute trip or plan a budget-friendly vacation, MakeMyTrip has got you covered. Its easy-to-use interface and huge discounts are what make it such a hit among Indians.
All thanks to features such as flexible booking, easy cancellation, and customized holiday packages. It also helps you find accommodation, arrange for cabs, and discover local activities, making it the perfect travel companion. Get great deals on your flight tickets to have the best possible vacation experience. Grab the best coupons for Makemytrip today before buying services from the website.
Unique features: With MakeMyTrip's MySafety option, you can be assured of a clean and safe stay. As per the MySafety guidelines, all rooms will observe sanitary practices, and the staff will undergo regular temperature checks.
Why Choose MakeMyTrip?
Hassle-free ticket booking app
24/7 travel assistance
One-way and round-trips facilities
Easy cancelation and bookings
Goibibo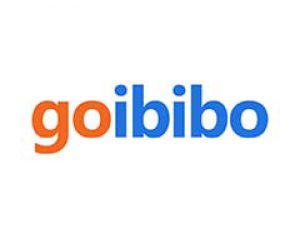 Goibibo is a flight booking website that allows customers to search and compare flights from all major airlines. The website offers great features such as real-time flight status, easy booking, and 24/7 customer support. Thanks to its user-friendly interface, Goibibo is one of the most popular online flight booking platforms in India.
Get great deals on Goibibo today. It lets you browse from all flights available and enables you to make bookings at meager prices. Apart from booking flights, Goibibo also offers bus booking, train ticket booking, and self-drive cars and cabs. With its GoTribe membership, you can even get discounts, seat selection, and complimentary benefits at your hotel.
Unique features: With Goibibo, you can get travel loans of up to Rs.1 lakh. The loans are easy, hassle-free, and require zero down payment.
Why Choose Goibibo?
Authorized ticketing platform
Budgeted flight charges
Couple-friendly hotel booking services
Domestic and international travel destinations
EaseMyTrip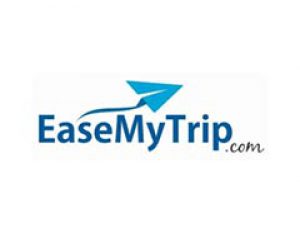 When it comes to airlines there are so many choices available, it can be hard to decide which airline service is the best for you. That's where EaseMyTrip – the best flight booking app comes into the picture. Just as the name suggests, EaseMyTrip app will ease your Trip. On flight bookings, you do not have to pay any convenience fee. It has made the whole process of ticket reservation and flight boarding enjoyable.
You will also be overwhelmed with the web check-ins, quick refunds, and secure payment. It can also be used to book hotel rooms, as well as bus tickets. Get great deals on EaseMyTrip and save big! So what are you waiting for? Start planning your next trip today!
Unique features: With EaseMyTrip, you can book a completely customized holiday package. Another exclusive feature is Airplane Chat, wherein you can anonymously chat with your co-passengers using Bluetooth.
Why Choose EaseMyTrip?
Available as mobile app and web
cheapest flight ticket booking website
Ideal for domestic and international airlines
Competitive hotel tariffs and holiday packages
TripAdvisor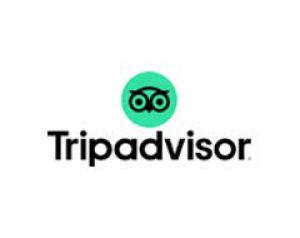 Looking for a great travel website to book your next trip? Look no further than TripAdvisor. This flight booking website allows you to search and book flight tickets from the comfort of home. You can also explore a wide range of flight deals so you can pick the best one that matches your budget preferences.
Moreover, the TripAdvisor comprehensive travel app travel guidance through customer reviews and recommendations as well. Enjoy stress-free vacation planning with TripAdvisor's free cancellation feature. It acts as the perfect travel companion by helping you make reservations at nearby restaurants too!
Find your way around town and get the best deals with TripAdvisor.
Unique features: It offers travel guidance through reviews on hotels, restaurants, tours, attractions and other experiences from other travelers.
Why Choose TripAdvisor?
User-friendly flight booking platform
Saves your time and money
Safe and convenient travel
Domestic and international flight services
Yatra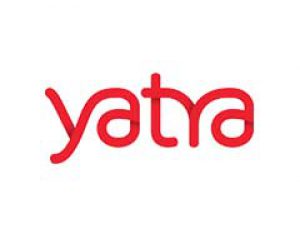 The preferred choice of travelers, Yatra lets you book your preferred flights at lucrative prices. It enables you to book one-way or round-trips to Domestic as well as International destinations. Yatra also offers holiday packages as well as bookings on hotels, buses, and cabs.
Their network includes more than 5,00,000 hotels, 15,000 bus routes, and cab rides in more than 100+ cities worldwide.  You can rely completely on Yatra for your trips. If you're part of an SME, you can avail the benefits of the Yatra SME app. Here, low cancellation fees and special rates are waiting to delight you.
Unique features: View and book hotel rooms on your chosen destination after successfully booking your flight.
Why Choose Yatra?
Flexible trip routes
Easy to operate
Secured payment gateway
Book hotels, car rentals, and flights
Trip
Google Play Store rating: 4.6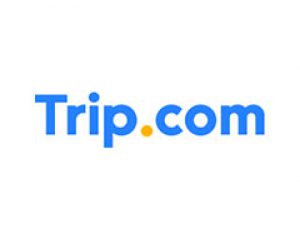 The Trip is a travel-app-cum-personal-travel-guide. It helps you explore great deals on plane tickets. It offers a wide selection of different airlines at a takeoff time convenient to you. Have a safe, enjoyable, and economical ride with Trip, your new favorite flight booking app.
Truly get into the spirit of the holidays with Trip's additional features that help you book private tours, attraction tickets, and so much more! Make your journey fun and smooth with Trip. The app is available in 19 languages, and it accepts 31 currencies. Quick and prompt customer service makes it reliable and customer-friendly.
Unique features: With Trip, you can book single-day or multi-day tours wherever you are. The tours can be customized as per your preferences.
Why Choose Trip?
Book flights, hotels, and trains effortlessly
Real time status and tracking
Exceptional customer support services
No booking fees and free cancellations
Ixigo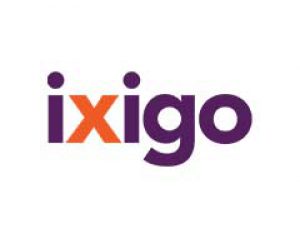 Ixigo is another famous flight ticket booking website that over 200 million Indians love to find them the right air reservations at suitable fares. It has certain unique features which further help increase your savings. It enables you to predict flight fares for upcoming trips. This way, you can save upto 40% of the fare by playing it smart and snagging a ticket when it's cheap.
Furthermore, it also has an 'Explore Flights' feature that helps you find a holiday spot that fits your budget! You will also be pleased with the other services, like booking trains, buses, hotels, and cabs with this app. Yup, it's true. Book the cheapest bus, get free breakfast at hotels and free cancellation on flights.
Unique features: The 'Explore Flights' feature is perfect for those who wish to get advice on planning out their holidays on a limited budget.
Why Choose Ixigo?
Live flight status and tracking
Money refund within minutes
Smart fare alerts and web check-in
Get the best deals and offers on flight tickets
Cleartrip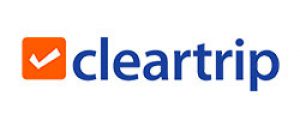 The more frequently you travel, the more benefits await you at Cleartrip. Avail great deals on your flight and travel economically. The site lets you book flights, hotels, trains, and activities like any other travel app. But the intuitive features in Cleartrip are what make it stand out. You can get 360-degree photographs of hotel rooms, discover things to do, and change flights for free. Using 'Cleartrip for Work', frequent travelers and entrepreneurs can avail cash backs, free in-flight meals, and even reduced cancellation fees.
Unique features: With Cleartrip, you can earn Payback points every time you book a flight or hotel. You can redeem these Payback points on later bookings.
Why Choose Cleartrip?
Automatic fare alert tracking
User-friendly interface
Cashback and reward points
Free in-flight meals on domestic flights
Booking.com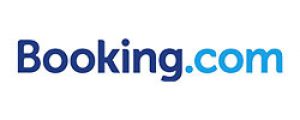 Book at excellent prices with Booking.com, which brings you more travel options and accommodations than any other app. It lets you choose from a nearly non-exhausting list of flights and helps you get the best deal on it too!
This app also has over 27 million hotels, apartments, hostels, motels, and vacation rentals to choose from to give you your ultimate dream stay. For any information, you can always contact the 24/7 customer service in 40+ languages!
Unique features: Booking offers in-depth filters to help you find suitable accommodation. You can search for hotels by city, landmark, or hotel name. You can also filter by price, review score, WiFi quality, and other criteria.
Why Choose Booking.com?
No booking and credit card fees
Filter based on location, type, and price
Get daily deals that suits your budget
Perfect for holiday, weekend, and business trips
Skyscanner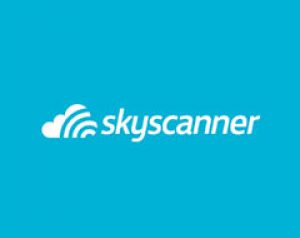 There are times when you are itching to travel but are unsure where to go, where to stay, and what to do. For those times, Skyscanner is your perfect companion. Just hit 'Explore' and find the nicest destinations with the biggest deals. If you are not ready to book yet, then 'star' your favorite flights. Whether you want to book flights, hotels, trains, or cars: do it with zero convenience fees whatsoever. Make your trip a memorable one with thoughtful deals by Skyscanner.
Unique features: With Skyscanner, you can make greener and more sustainable choices. The app lets you filter out flights that emit less CO2.
Why Choose Skyscanner?
Know the best flights, hotels, and car
No additional booking fees
Easy to customize flights using filters
Best for international travel
Expedia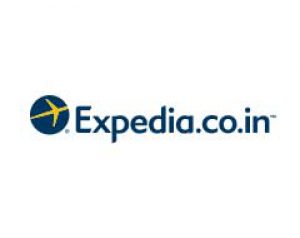 If you like to make the most of your travel, you'll love Expedia. This travel website is the winner of the Webby People's Voice Award for Travel Apps, 2020. It lets you choose from hundreds of airlines and permits you to book any seat – from the economy section to first-class seats. Its sophisticated filter system lets you sort tickets by price, duration, or departure and arrival time. Save big on your next vacation with Expedia! Expedia also offers deals on hotels, car hires activities, and bundles to make it the perfect all-in-one travel app.
Unique features: Expedia has a unique Rewards Program where every time you book a flight or hotel, you get Expedia Rewards points which you can redeem on later bookings.
Why Choose Expedia?
Simple and easy to use app interface
Hundreds of travel destinations worldwide
Earn huge points and cashbacks
Alerts on flight delays and hotel check-outs
HappyEasyGo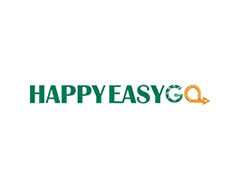 Do you love flying, but hate the hassle and hassles of booking flights? Well, the HappyEasyGo Flight Booking App is the perfect solution for you! This app makes booking flights a breeze by providing access to a wide variety of low-cost airlines.
Get the best deals on flights with HappyEasyGo. This app enables you to book domestic as well as international flights with a few touches. It lets you choose between IndiGo, Qatar Airways, SpiceJet, and several more airlines so that you have the best travel experience. It also lets you book hotel rooms with ease.
Unique features: It offers the best travel packages and deals while allowing easy cancellation.
Why Choose HappyEasyGo?
Hassle-free payments
Free flight cancellation
Rescheduling options
Explore international airline services
Wego Flights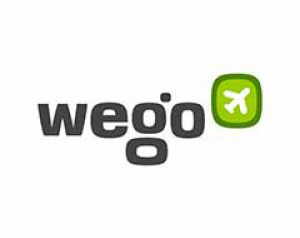 Do you often find yourself looking for flights online, only to be frustrated by the lack of options? Check out Wego Flights, the best website to book flights that make it easy for you to find the perfect flight, no matter where you're going.
Search, compare, and book flight tickets to a destination of your choice with the Wego Flights app. This app makes traveling easier by comparing airfares of different airlines to bring you the best deal. Additionally, Wego can also be used to make hotel reservations at bargain prices. Secure the very best deals that WeGo has to offer today!
Unique Features: Wego's Price Trends feature shows you the lowest fares for each month to help you secure the best deal.
Why Choose Wego Flights?
Affordable prices
Advance ticket booking facility
Simple and easy to use interface
Domestic and international travel destinations
Traveloka
Google Play Store rating: 4.8
Explore India and travel to your favorite destinations with Traveloka – Trusted by over 40 million users! Traveloka online airline ticketing platform offers a wide range of features that makes it easy for you to find and book quickly and easily. Traveloka It perks up your holiday experience by offering special discounts on special Xperience activities like Movies, Food, Events, Spa, and more.
It's a comprehensive travel platform that offers significant savings and convenient membership benefits you wouldn't want to miss out on! The Smart Combo feature helps you save upto 40%, and the Multi-City feature can enable you to book flights to multiple destinations and get packages with significant discounts. Plus, the customer service team is available 24/7 to help you with any concerns that you may have.
Unique features: It's an all-in-one app that books travel tickets, makes hotel reservations and schedules Spa, Movie or Restaurant appointments.
Why Choose Traveloka?
Cheap flights all year around
Get exclusive deals and discounts
Make use of Loyalty programs
Great customer support services
Kayak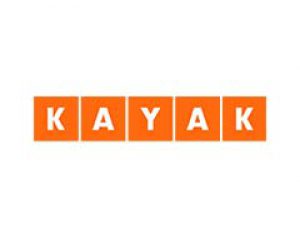 Kayak is a leading flight booking app that allows you to find and book flights, hotels, and rental cars. One of the best features of Kayak is its user interface. It is easy to navigate and search for flights and hotels, and you can filter results by price, distance, and airline as well.
Keep your trip organized with Kayak! It fetches you the best deals for flights by filtering and sorting out the right options for you. It offers flexible changes and low cancellation charges to enhance your overall experience. Enjoy great offers and discounts on your trip with Kayak.
You can also book hotel reservations as well as hire cars to have a fun-filled holiday.
Unique features: Kayak helps organize your travel plans in one place, regardless of where you booked. It ensures a hassle-free experience and makes your trip much smoother.
Why Choose Kayak?
Search by origin, destination, or price range
Get notified of flight deals
Compare prices and find the best deal
Simple and easy interface
Track your refund status
Trip Tap Toe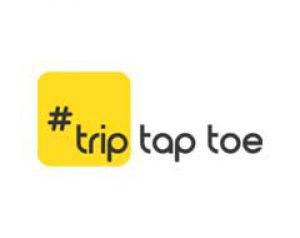 Founded in 2008, Trip Tap Toe is yet another popular flight booking platforms on our list. It was started with the aim to create business and leisure travel easy and affordable. With its dedicated team of professionals and innovative tech-based products and services, it has created a travel-friendly ecosystem in the country.
From domestic to international, you can now satisfy all your travel needs right from flight booking to hotel booking with the help of Trip Tap Toe. But you can also get additional discounts on your bookings by using the amazing coupons of Trip Tap Toe.
Unique Features: The platform provides interesting hotel hacks using which you can not just have a memorable stay but also get super-cool offers and save more.
Why Choose Trip Tap Toe?
Global support services
Personalized hotel booking
Easy to use and navigate all features
Know flight status and scheduled timings
Amazing Tips to Book Flight Tickets Online
When you wish to travel to other countries during honeymoon trips, holiday vacations, or business meetings, you will be charged high prices. Whether it is an economic or business class, the flight ticket cost is expensive compared to the other travel mediums like Bus, Train. Here we provide some valuable tips and ideas to book flight tickets at low prices to make things easy for you. Check it out!
Keep Track of Flight Prices
If you are traveling on a flight for the first time, you should understand that flight prices go high when the departure time is closer. Hence it is advised to start hunting the flights that match your budget preferences and travel days. Ideally, you should book 2-3months before the journey date to avoid last-day hurdles.
Use Online Discounts and Coupons
Avail of online flight discounts and coupons to make the best choice from the list of available options. You can explore an international flight booking facility with no hidden charges in it.
Make Payments via Credit Cards
It's not surprising that credit cards have come with plenty of options where one can get exclusive discounts, reward points for the purchase made. Not just that, you can also redeem the reward point for booking flights in the future.
Search with Incognito Mode
You might have noticed the change in fares when a user searches for flights multiple times within the same website portal. It keeps track of the IP address and displays the rates accordingly using the web cookies. If you browse through incognito mode, you will be on the safe side as it cannot track your data.
Schedule your Trip
If you plan to travel abroad alone or with friends, family members, schedule the trip properly. So you won't be involved in unnecessary trauma. You can also look for alternative destinations and be flexible to the route for saving money.
Final Verdict
Overall, it's always fun to book flight tickets online for holiday vacations. Although it is expensive, there are several ways like using emirates promo code where you can get flight tickets at low prices. Make use of such beautiful hacks and enjoy your trip. Do you have any questions regarding booking a flight? Do you know any other ways to save money? We are happy to hear from you.