Latest NordVPN Coupons, Offers, & Promo Codes For January 2021
| NordVPN Coupons Category | Offer Details |
| --- | --- |
| NordVPN 2 Years Plan | 68% OFF - $3.71 per month |
| NordVPN 1 Year Plan | 58% OFF - $4.92 per month |
| NordVPN 1 Month Plan | $11.95 per month |
| NordVPN Student Discount | Flat 15% OFF |
| NordVPN For NPOs | Best Price |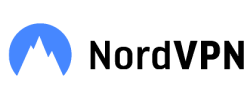 Get Latest Deals & Discounts at GrabOn
What else are we here for! If you are looking for the best coupon codes or offers, there is only one website you should always trust. Not only do we check the coupons displayed on our page daily, but we also ensure to give you the latest and the most authentic coupons. If it isn't on GrabOn, it isn't anywhere else! So save on everything with GrabOn!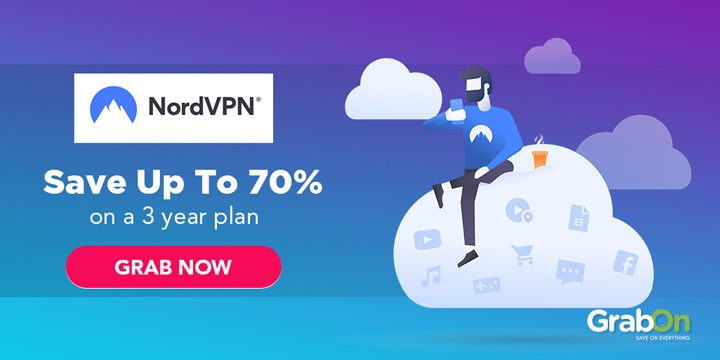 About NordVPN
NordVPN is a Virtual Private Network service and helps you with a safe and private browsing experience. Founded in 2012, NordVPN dislikes Internet censorship, content control, and intrusive government surveillance, and thus their products are aimed to help you have better access to the internet. One of the best VPN services, NordVPN is a must-have for anyone who prefers a safe browsing experience.
What Is A VPN?
When you are using the Internet, your ISP (Internet Service Provider) redirects you to your website. As your Internet traffic passes through your ISP, they can see everything you browse and search online. They can also track your search patterns. Sometimes they give your browsing history over to advertisers, government agencies or other third parties.
So, what is a VPN? It redirects your Internet traffic through a specially configured virtual network server, hiding your IP address and encrypting all the data that is sent or received. The encrypted data is unreadable or seems nonsensical to anyone who interrupts it, making it impossible to read.
Why Do I Need A VPN? I Am Not Doing Anything Illegal.
This is a widespread concern for most people. However, using a VPN is not about hiding your activity. It is more about protecting your data, which can be used or manipulated by companies and government bodies. For example, public networks (like Airport WiFi) can be exposed to intruders who are checking the information on the net, and quite possibly your card details. You can also stop third-party access to your search pattern and history, who use it to sell you unwanted products in the form of advertisements.
Do They Have An App?
Yes! NordVPN is for both your desktop and your mobile phone, for a better and more secure browsing experience. The following are the platforms on which NordVPN:
Android
Windows
iOS/iPhone/iPad
macOS
Linux
Android TV
Chrome
Firefox
Can You Tell Me NordVPN's Pricing?
NordVPN has different packs, based on pricing and validity.
3-year plan- $2.99 per month
1-month plan- $11.95 per month
2-year plan-$3.99 per month
1-year plan-$6.99 per month
You can choose a pricing slab, as per your convenience. You can pay using PayPal, Credit and Debit Cards, Cryptocurrencies or other modes of payment. Refer to their website for more.