Patanjali products, also dubbed as 'Swadeshi Products', have been ruling the market in the health, wellness and beauty care segments. The vast conglomerate run by Yoga guru Baba Ramdev and Ayurveda Expert Acharya Balakrishna also features some of the best products in Ayurvedic medicine and food. Affordable, accessible and useful, here is our pick of top 15 Patanjali products with prices for a holistic and healthy lifestyle.
Have a Look at 10 Best Patanjali Products for 2023
Last update was on: January 27, 2023 7:05 pm
Patanjali Aloe Vera Gel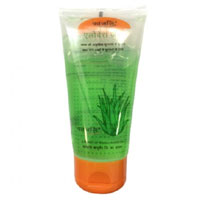 With 90% aloe vera extracts, Patanjali Aloe Vera Gel is one of the finest skin-care products from Patanjali with its uses ranging for skin issues like acne and blemishes to healing burns, cuts, inflammation and sunburn. It comes in a convenient, easy to use the tube and leaves your skin feeling energised, fresh and rejuvenated. Apply it on clean and washed skin in soft motions for maximum effect. Patanjali Aloe Vera Gel can also be used on oily skin and is ideal for daily use.
Patanjali Dant Kanti Toothpaste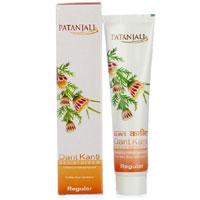 Patanjali Dant Kanti Toothpaste comes in many variants and once can choose as per their dental concern. Danti Kanti range of toothpaste contains akarkara and babul extracts for white, strong teeth and gums. Extracts of Neem, turmeric, and timbaru fight bacteria and bad breath give you overall complete dental care. It also offers protection against cavities and tooth decay.
Patanjali Amla Candy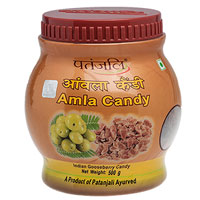 Patanjali Ayurveda Chatpati Amla Candy offers the health benefits of Amla (Indian Gooseberry) in sweet and savoury flavours. A delight to the tastebuds, it also aids digestion, boosts immunity, provides relief from acidity and indigestion and helps builds resistance to respiratory problems. Packed with immense benefits of Vitamin C, it does not contain any artificial colours or flavours.
Patanjali Saundarya Face Wash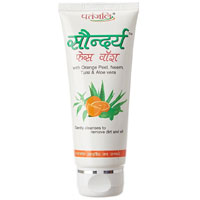 A rich and creamy texture with natural ingredients like tulsi, neem, aloe vera, along with natural extract of orange peel is what is on offer with Patanjali Saundarya Face Wash. These ingredients work wonderfully well to give you a clean and smooth skin by gently cleansing oil and dirt. It can be used by both men and women and suits skin types from normal to oily. Patanjali Saundarya Face Wash is a must-have in your daily beauty regime.
Patanjali Kesh Kanti Shampoo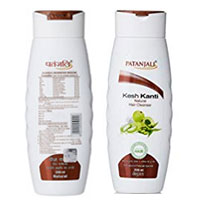 Patanjali Kesh Kanti range of shampoos consist of hair strengthening natural ingredients such as shikakai, bhringraj, mehendi, aola, tagar, neem, reetha, and turmeric. Continuous use of Kesh Kanti shampoo for cleansing the hair helps in revitalising the hair, nourishing the scalp, and provides relief from chemical buildup. Your hair feels soft, silky and lustrous. Moreover, you can choose among many variants according to hair type or hair problem.
Patanjali Coconut Oil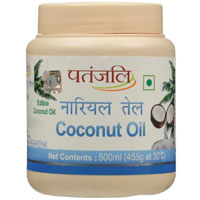 Versatile as it is, coconut oil has myriad of health and beauty benefits for men, women and children. Patanjali's coconut oil is not just 100% pure, but also affordable. Moreover, not only can you use it for the beauty regime but also for cooking. Double filtered, it retains all the goodness of coconut and comes without any preservatives. This is probably the best coconut oil in this range.
Patanjali Daliya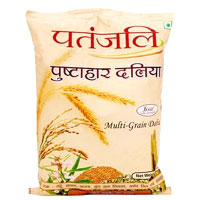 Daliya is known to be an extremely low-calorie, high-on-fibre, protein-rich superfood with immense benefits. Also known as broken wheat and Bulgur, daliya also has a low glycemic index and helps bring sugar levels to be normal and is beneficial for diabetic patients. Patanjali's Daliya passes through 22 mesh size sieve and retains all the goodness. It also aids digestion, promotes regular bowels, and aids in weight loss. Having daliya for breakfast or as a mid-meal is quite a popular tradition in India.
Patanjali Tejus Body Lotion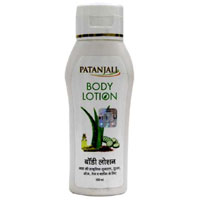 Patanjali Tejus Body lotion works to rejuvenate your skin and restore natural beauty and health. The impressive ingredient list includes extracts of cucumber, aloe vera, turmeric, Indian madder and wheat germ oil that work wonderfully well to give you soft and supple skin. Just the right consistency makes it easy to massage and get absorbed in the skin. Although it is pretty light for summers, for dry winter skin, it may not be very suitable.
Patanjali Chyawanprash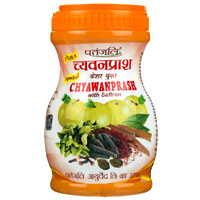 Loades with the goodness of saffron and amla, along with many other Ayurvedic ingredients. Patanjali's Chywanprash promotes health and offers many benefits. Useful in cough, asthma, and generalised weakness, and strengthening the heart and the lungs. It contains Cow Ghee as the main ingredient. The brand follows the principles of Good Manufacturing Practices (GMP) in the manufacturing of Patanjali Chyawanprash.
Patanjali Multani Mitti Face Pack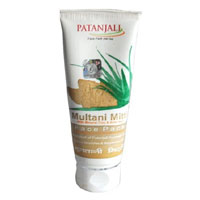 The Multani Mitti Face Pack from Patanjali is one of the best face packs packed with natural ingredients and the very versatile garika mineral clay. Garika is known to tighten the skin and enhance blood circulation which makes the skin feel supple and healthy from within. Enriched with aloe vera, and minerals like aluminum, magnesium, and zinc Patanjali Multani Mitti face pack repairs, nourishes and rejuvenates your skin giving it a natural glow and shine. It needs to be applied on a wet face, rested for about 10-15 minutes and then washed off with water.
So this is our list of top 10 Patanjali products in segments of health and wellness, beauty and hair care. Not only Patanjali products are reasonably priced but they also offer best-in-class natural ingredients for a plethora of issues. Moreover, being made in our country itself, Patanjali products are made taking into account Indian skin types and health issues. They are also available easily, both in Patanjali stores as well as online. Share with us your experiences of using the top Patanjali Products by Baba Ramdev with us.