Remember how we jump into the bed every time we check-in at a hotel? That fluffy, comfortable mattress, the cozy blanket, and the perfect temperature can honestly keep us glued to the bed all day long. How about converting your bedroom into something as comfortable? Well, with these choices from the most affordable and best mattresses in India, you're going to have a peaceful sleep. Honestly, that's what we want after a hectic day at work, don't we? Ofcourse…!!! But how did decide on what's best for you, read on to know more. 
Top 12 Mattress Brands in India for 2023
We've curated a list of the best mattress in India to help you make the right decision. Take a look at these:
Sunday Ortho Latex Mattress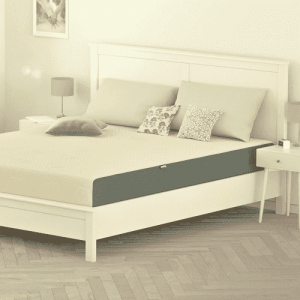 There is a reason why Sunday Mattresses are considered #1 in India. Their mattresses are made to perfection. Sunday pioneered the usage of natural raw materials such as Latex foam (for the inner core) and Organic cotton (for the outer fabric). The company also ensures that the foam and fabric are tested to international standards. The products are designed by renowned Japanese designer Hiroko Shiratori and made to suit not just Indian sleepers but also Indian climatic conditions.
Sunday Ortho Latex mattress is an 8-inch mattress with 2 inches of Latex (certified to European standards) on the top, 1 inch of memory foam in the middle, and 5 inches of orthopaedic grade HR foam at the bottom. The mattress comes with a removable zipper cover made from Organic cotton for the best comfort during summer.
Benefits of Sunday Ortho Latex Mattress
Sunday Ortho Latex Mattress has the best-in-class back support. It is valid for all models, regardless of whether you go for entry-level or premium products.
Most bed-in-box mattresses (compressed into a small box) have 30% less life because of the 25 tons of weight used for compression. However, Sunday mattresses are not compressed and delivered in their original shape.
Because Sunday mattresses are not compressed, the orthopaedic properties are intact, i.e., the bed is not soft and is perfect for any back pain issues.
All Sunday products use as many natural materials as possible so you sleep without worrying about allergies or not worrying about the bed heating up during summer.
Sunday products are exclusively available/sold on their website and come with the best deals in town. Therefore, you get the best customer service and the lowest price compared to others on the market.
Top Sunday Mattress models:
Sunday Latex Plus Mattress – If you are looking for a 5-star hotel comfort made with natural materials and excellent back support. This is also their best seller.
Sunday Ortho Latex Mattress – If you are looking for a mattress which is neither too firm nor too soft. It is ideal for newlywed couples.
Sunday Ortho Memory Mattress – This is the best model if you are looking for the firmest memory foam mattress without worrying about heating issues during summer.
Trial: 100-day hassle-free trial or 100% refund.
Ideal For: People for everyone, including those with back pain.
Dimensions:  All dimensions, including standard and custom sizes.
Warranty: 10 years warranty.
Wakefit Orthopaedic Memory Foam Mattress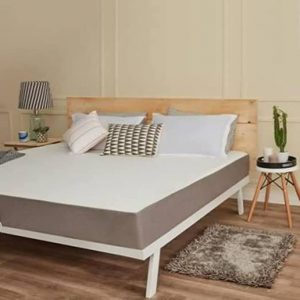 Best is an understatement when it comes to Wakefit as a mattress brand. It is great for people experiencing sleep apnea or those who get disturbed by even slight movements. This one comes with a quality cover to protect the mattress in the best possible way.
Benefits of Wakefit Orthopedic Mattress:
Keeps your body in shape by offering the best uniform support.
The hypoallergenic feature helps keep the bed bugs away, making it a perfect choice for people with allergic tendencies and sensitive skin.
Comes with seven pressure zone layers for comfort and support to your body.
Top Wakefit Products:
Trial: Wakefit offers a free trial of 100 days, and if you're not satisfied, you can claim a 100% refund
Ideal For: People with chronic back pain, children
Dimensions: L(78 Inches), W(60 Inches), H(8 Inches)
Warranty: 10 years from the date of manufacture
Sleepy Cat Gel Memory Foam Mattress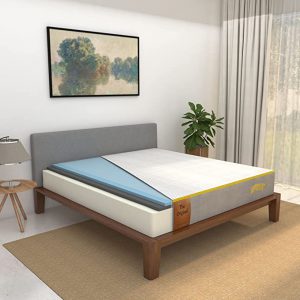 Another great option for the best mattress to buy is the Sleepy Cat Gel Memory Foam Mattress. The quality of a memory foam mattress is that they distribute the pressure proportionally to keep your body aligned and get back in the original shape once the pressure is removed. Sleepy Cat Gel Memory Foam mattress is popular for many reasons. Check out!
Benefits of Sleepy Cat Mattress
They have 1-inch gel memory foam that ensures temperature adjustment according to the body.
Premium quality certified by CertiPur US and OEKO TEX.
Resistant to movements and offers uninterrupted sleep.
Comfortable that provides just the right amount of comfort.
Top Sleepy Cat Products:
Trial: Sleepy Cat comes with a free trial of 30 days with a 100% refund
Ideal For: Couples and people with chronic back pain and insomnia
Dimensions: L(78 inches), W(60 inches), H(6 inches)
Warranty: 10 years
The Sleep Company SmartGRID Mattress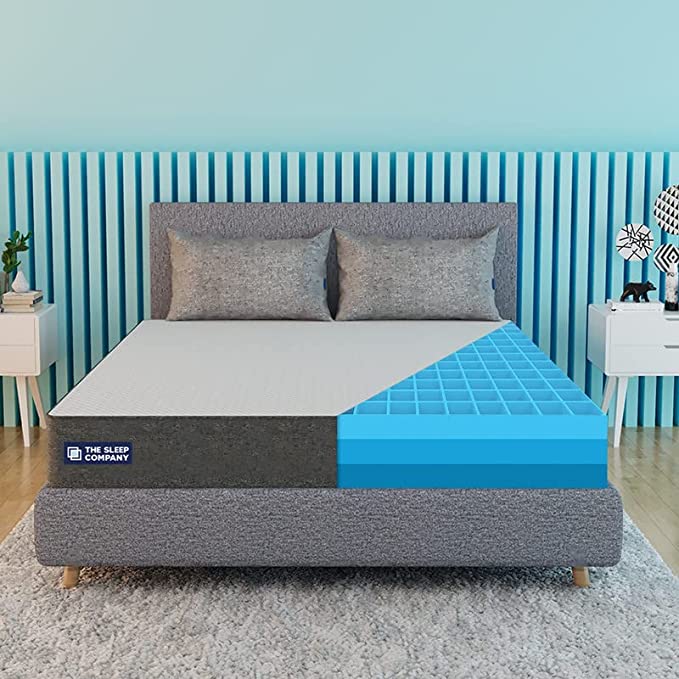 If you wish to sleep on a luxurious mattress, we have the perfect one for you. This SmartGRID mattress is the first of its kind in Asia and has an in-built smart grid technology, unlike many other mattresses. This groundbreaking creation of The Sleepy Company will give you extreme support and comfort while you sleep. You can buy it online between 3 different sizing options of 6, 8, and 10 inches. Those looking for the best mattress for back pain, we've got you covered with all specifications, features, and more to help you make the right choice. Do give it a read.
Benefits of 'The Sleep Company' SmartGRID Mattress
The SmartGRID technology ensures that your body is relieved of stress at the most common body parts, like the shoulders, back, hips, and spine
It has a Cooling fabric quilted cover with 2500 air channels that ensure proper air circulation
Each layer is designed to support your back firmly and is knitted with super-soft fabric that provides ultimate comfort
The mattress is made with the innovative Smart GRIDs that provide a luxurious experience.
Top The Sleep Company Products:
Trial: 100 nights free trial
Ideal For: Those looking for a mattress with a luxurious experience
Dimensions: L(78 inches), W(72 inches), H(10 inches)
Warranty: 10 years warranty
Dreamzee Elevate Natural Latex Mattress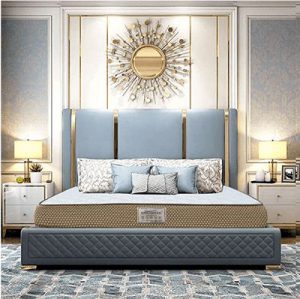 The next memory foam mattress on the list is from Dreamzee. It designs and develops a wide range of mattresses by maintaining quality standards. A survey also reveals that we all spend ⅓rd of our lives sleeping, so it is essential to keep the mind and body free from stress.
Having a Dreamzee organic mattress improves body posture and blood circulation. The cushioning layer is a perfect blend of cool memory foam that takes the shape of your body and regulates the body temperature for blissful sleep.
Furthermore, the fabric is quilted with organic cotton layer materials to offer smooth touch and breathability. This wonderful mattress is backed with a 7-year warranty and certified by the ISO (International Organization for Standardization) for using pure foam materials while manufacturing.
Benefits of using Dreamzee Mattress
Highly durable and long-lasting nature
Organic cotton layer fabric for smooth touch and comfort
Available in single, double, queen, and king sizes
The best sleep experience with cool memory foam – the perfect cushioning and comfort.
Top Dreamzee Mattress:
Trial: No trial period
Ideal For: People with spine problems and pressure relief points
Dimensions: L(72 inches), W(36 inches), H(5 inches)
Warranty: 5-12 years warranty (As per select product)
Duroflex Livein – Orthopaedic Pressure Relieving Mattress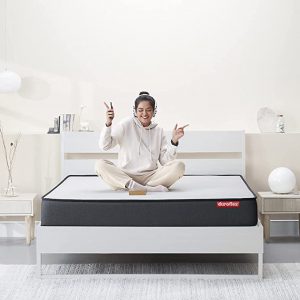 Duroflex's Livein mattress features a cloud-like soft foam layer, which makes it incredibly comfortable. Dust mites, fungus, and bacteria are all prevented by the triple anti microbial treatment on the mattress fabric. It has been clinically proven to help improve your quality of life, making it one of the best deals for a fantastic sleep.
The denser layers in this mattress work together to create a more evenly distributed pressure across your entire body. This results in less discomfort while you sleep and improved circulation throughout your body. Additionally, the contoured design helps distribute weight evenly which further reduces tension on joints.
Benefits of Duroflex Mattress
Offers a comfort-enhancing foam grid system. The foams are infused with natural breathable substances that help keep you cool and dry during hot summer days or nights.
It suits all sleeping positions and lessens neck and backache.
Top Duroflex Products:
Trial: Free 100 days trial
Ideal For: Those in search of budget-friendly, and high-quality mattress
Dimensions: L(70 inches), W(60 inches), H(6 inches)
Warranty: 10 years warranty
Kurl-on Relish 6-inch King Size Spring Mattress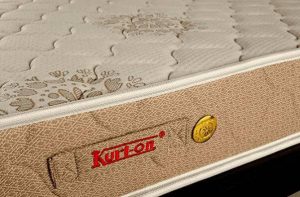 Kurl-on is the No.1 Spring Mattress in terms of comfort and quality. The mattress is made of Bonnell spring that provides a comfortable bounce and the cotton layers provide firm support. The Helical wire gives support to the mattress and keeps it firm. This 6-inch multicolor relish mattress is made of polycotton and is good for those looking for perfect back support. The best part is it supports variable weights.
Benefits of Buying Kurl-on Mattress
Is long-lasting and durable.
Comes with Thermo bond felt springs that are used to prevent mattress rupture.
Provides support to people with backache problems
Premium quality materials, breathable and supportive foam.
Top Kurl-on Products:
Trial: KurlOn Mattresses do not come with a free trial.
Ideal For: Everyone
Dimensions: L(78 inches), W(60 inches), H(6 inches)
Warranty: 5 years warranty
Sleepyhead Original Orthopedic Memory Foam Mattress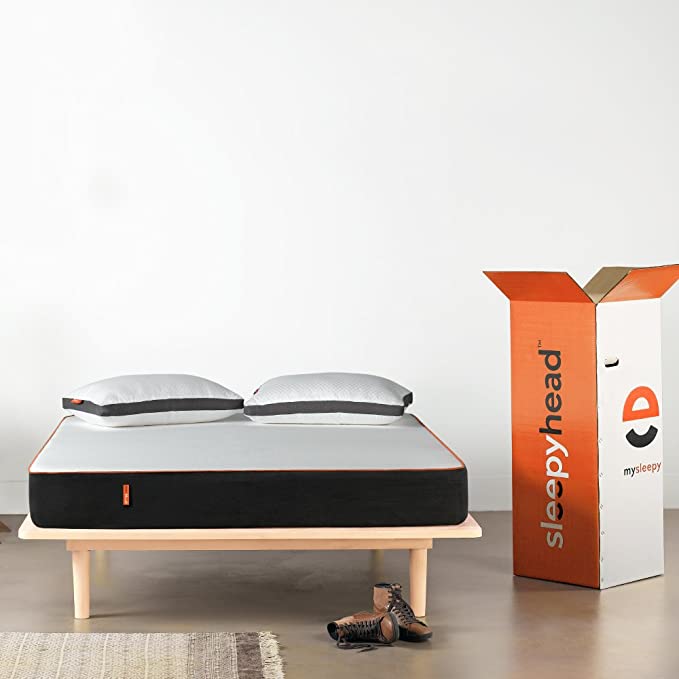 Sleepyhead is a great choice for anyone looking for a comfortable and affordable mattress. It features orthopedic memory foam that contours to your body, providing maximum support and minimizing pressure points. The mattress is also available in several sizes to fit any sleeping preferences and budget. The soft fabric cover is machine-washable and can be dryer-dried to conserve energy, making it easy to maintain your Sleepyhead mattress. Plus, the bed comes with a 100% satisfaction guarantee so you can feel assured when buying this product.
Benefits of Sleepyhead Mattress
It gives you a comfortable, sinking sensation that permeates your whole body, but no one on the opposite side of the bed moves.
Without compromising on comfort and softness, it provides the greatest amount of support for nearly 90% of all body types.
It also has a non-slip surface that prevents you from moving around during the night, and a cooling gel layer that helps you stay cool and comfortable.
Top Sleepyhead Mattress:
Trial: N/A
Ideal For: For those looking for the right amount of support, firmness, and softness
Dimensions:  L(78 inches), W(36 inches), H(5 inches)
Warranty: 5-10 Years Warranty
Foams India Natural Latex Portable Mattress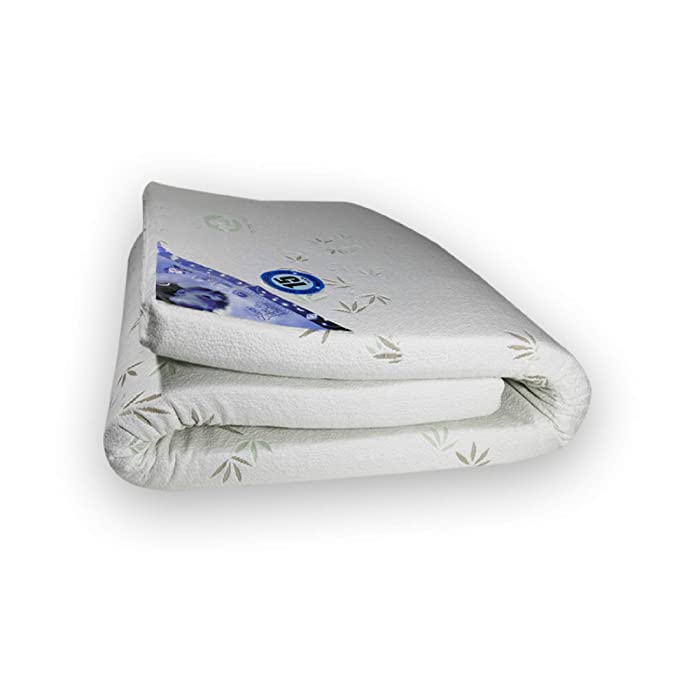 For all the nature-friendly souls out there, this one is for you. Foams India Natural Latex Mattress is an all-natural mattress with great features. Made out of latex, this helps in keeping the body posture stable and gives complete relaxation.
Benefits of Foams India Mattress
Completely natural and eco-friendly
The use of rubber keeps it soft yet firm
Durable and reliable
Extremely lightweight and can be easily moved from one place to another
Comes with an easy-to-remove and wash cover
Top Foams India Mattress:
Trial: N/A
Ideal For: Anyone looking for great body support
Dimensions: L(75 inches), W(36 inches), H(2 inches)
Warranty: 10-15 years warranty
Sleepwell Starlite Mega Extra Firm Single Size Foam Mattress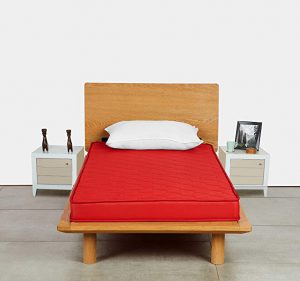 Sleepwell is a leading brand that produces high-quality mattresses. This Starlite extra firm mattress is made from premium foam and has therapeutic latex layers for greater support and durability. It's also designed to resist moisture and dust mites, making it ideal for people who have allergies or asthma. And because it's made of memory foam, it will conform to your body as you sleep, ensuring that you get the most restful night's sleep possible.
Benefits of Sleepwell Mattress
Has improved air circulation which ensures an optimal level of comfort for your sleep.
The twin-layer soft PU foam quilting gives you a comfortable and responsive sleep surface.
This single-size mattress is easy to move around and doesn't take up a lot of space.
It provides you with a good night's sleep as it is made of high-quality foam. Is also very durable and can last for years.
Top Sleepwell Mattress:
Trial: N/A
Ideal For: Those who are looking for a comfortable and supportive mattress.
Dimensions:  L(78 inches), W(35 inches), H(4 inches)
Warranty: 1 Year
Coirfit Sleep Spa Natura Memory Foam Mattress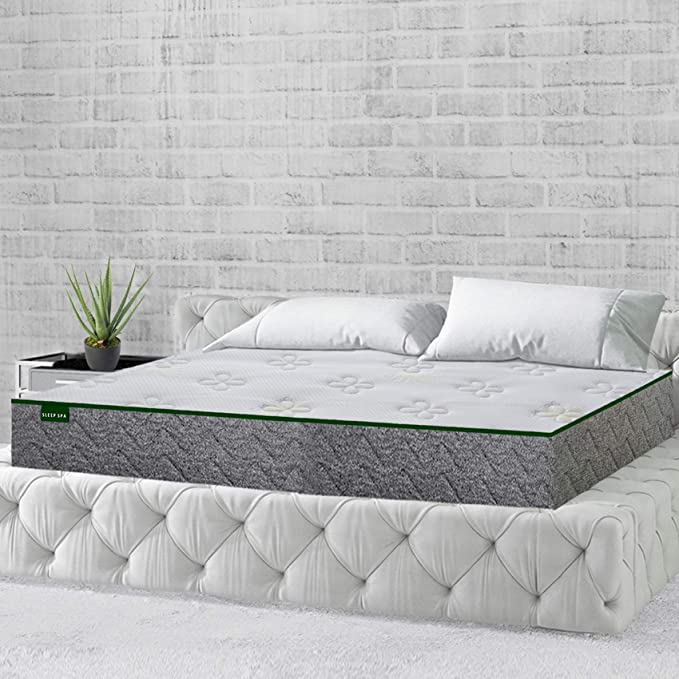 Especially crafted for sensitive bodies, Coirfit Sleep Spa Natura Memory Foam is what the doctors recommend. It not only regulates temperature but also provides a cozy environment to sleep in. One of the best parts about this mattress is it comes with a knitted zippered removable aloe vera fabric cover. This helps in better airflow for the benefit of your skin, while the quilting feature improves the durability of the product.
Benefits of Coirfit Mattress
It is responsive to your body weight and the memory foam helps in proportionate weight distribution
The Health Spa feature helps in relaxing your muscles to help you wake up fresh
Hypoallergenic quality keeps allergies and fungal infections at bay
Offers non-skid bottom fabric that prevents slipping due to weight, providing the best comfort.
Top Coirfit Mattress:
Trial: 30-day free trial
Ideal For: People with back or hips pain
Dimensions:  L(78 inches), W(36 inches), H(6 inches)
Warranty: 3-15 years warranty
Wakefit Dual Comfort Hard and Soft Mattress
Wake-fit is another pocket-friendly comfortable mattress that gives you the dual comfort of firm support and bouncy feel. This double-sided mattress can be used from both sides. While the grey side of the mattress is firm, the white side is bouncy.
Benefits of Wakefit Dual Comfort Hard and Soft Mattress
It is reversible and can be used from both sides
Comes with a cover to keep it protected
Made of Soft and High Resilience Foam for dual comfort
Premium quality and pocket-friendly
Top Wakefit Mattress:
Trial: The one comes with a 100 nights of free trial
Ideal For: People of all age groups
Dimensions:  L(78 inches), W(60 inches), H(6 inches)
Warranty: 7 years warranty
You might want to check out this article, best mattress protectors in case you want to buy one for the mattress.
How Did We Rank – The Best Mattress Brands?
We rated the best mattress brands based on how well they performed in each of the following categories: sleep quality, comfort, support, value for money, pain relief, and softness. Overall, we found that some of the top-rated brands were consistently superior in all areas compared to other brands.
To help you make the right choice, we've also done thorough research on leading eCommerce stores to understand the user preference when buying a mattress, and their feedback – both positive and negative, apart from the ratings shared. As per our research, Sunday Mattress has topped the charts for a variety of reasons, including the ones mentioned in the table (below), and high user ratings, followed by Wakefit, and SleepyCat.
The Best Mattress Brands – Comparison by Comfort, Softness, etc
| | | | | | | |
| --- | --- | --- | --- | --- | --- | --- |
| | Sleep Quality | Comfort | Support | Value for Money | Pain Relief | Softness |
| Sunday Mattress | 4.8 | 4.9 | 4.8 | 4.7 | 4.9 | 4.8 |
| Wakefit | 4.5 | 4.5 | 4.5 | 4.6 | 4.3 | 4.5 |
| SleepyCat | 4.7 | 4.8 | 4.7 | 4.8 | 4.6 | 4 |
| The Sleep Company | 4.6 | 4.6 | 4.6 | 4.6 | 4.4 | 4.6 |
| DreamZee | 4.7 | 4.8 | 4.6 | 4.7 | 4.6 | 4.7 |
| Duroflex | 4.2 | 4.2 | 4.2 | 4.1 | 4 | 4 |
| Kurl-on | 4 | 4.1 | 4 | 3.9 | 4 | 3.9 |
| Sleepyhead | 4.4 | 4.4 | 4.3 | 4.5 | 4 | 4.4 |
| FoamsIndia | 4.7 | 4.2 | 4.3 | 3.7 | 4.5 | 4.4 |
| Sleepwell | 3.4 | 3.5 | 3.8 | 3.6 | 3.3 | 3.3 |
| Coirfit | 3.1 | 3.3 | 3.6 | 3.2 | 3 | 3.6 |
Guide on Choosing The Right Mattress
Most of us wake up every morning and feel tired and stiff, instead of relaxed. Despite all the lengthy talk about correct sleeping postures, it all comes down to the quality of the mattress. Because, if you think about it, has anyone ever had a bad night of sleep on a 5-star bed?
What makes a good mattress? Too soft a mattress and you will sink into it, with deep pits forming. Too hard and you will rather want to sleep on the floor. A firm mattress is usually harder on your spine, while a soft mattress puts stress on your neck.
Every mattress, no matter where you buy it, has a firmness level marked on it. This notation indicates how soft or firm the mattress is. A firm mattress rates between 7 and 9 on this scale, while a soft mattress rates between 2 and 3. Depending on how firm you want your mattress to be, you can check the firmness level and pick accordingly.
Types Of Mattress
There are 5 different types of mattresses discussed below with advantages and disadvantages for each. Do go through them to see what is perfect as per your requirement.
1. Memory Foam
There are a lot of people who swear by Memory Foam mattresses. They are made with 'Viscoelastic", a substance that is naturally soft and high-energy absorbent. The best part about this is that it takes its original form once the pressure is removed.
Pros: The best advantage is that it is movement resistant, so you get a night of uninterrupted peaceful sleep. It is also known for significantly reducing chronic joint pains, including back, neck, and knee. Another great advantage of using it is that it requires no maintenance and it's dust-mites resistant.
Cons: There's barely anything that would stop you from buying it. Though people find its weight a pull-back from making the purchase, don't worry, as you don't have to change the sides of the mattress.
Price Range: Rs 15,000 to Rs 30,000
2. Foam
Though foam mattresses are good for people with back pain, you need to consider a lot of things before buying them. Read below to know more about the advantages and disadvantages.
Pros: Foam mattresses are lightweight and made with cellular mass. Their manageable weight is a great advantage for people who indulge in regular cleaning.
Cons: Well, it is not the best option for most. They are made from plastic mostly, and a lot of chemicals are used. As a result, it starts stinking after a couple of years. They aren't very durable and are hard to manage.
Price Range: Rs 2,999 to Rs 18,000
3. Coir
Coir Mattresses are made out of coconut fiber. These natural fibers extracted from the coconut husk keep it hard but springy to help consumers get a good sleep. They are perfect for beds that don't have an overall flat base.
Pros: It comes with an array of advantages. The coir used contains moisture absorbent properties that help in keeping a comfortable temperature along with proper ventilation. They are easy to maintain and dust-resistant, so people with dust allergies can blindly go for them.
Cons: One of the most significant disadvantages is that they are more firm than any other kind of mattress. If you like sleeping on a soft bed, coir should be out of your list.
Price Range: Between Rs 4,000 to Rs 24,000.
4. Spring
Spring Mattresses are one of the oldest types that we can think of. The top layer is the comfort layer, and the 'core' has metal springs or coils. The spring or innerspring mattresses are mostly firm and don't adjust to the body weights.
Pros: They are mostly preferred because of their affordable price, easy availability, and advantages like the better circulation of the body heat.
Cons: Though they have ruled over the mattress market for a very long period, they have some disadvantages. It can wear off easily as the coils lose support after a couple of years and padding gets compressed. It is not suitable for people who get disturbed by motion as these aren't motion resistant.
5. Latex
These are some of the best mattresses made with natural ingredients. As the name suggests, they are made with the sap of rubber trees and are very comfortable to use. These eco-friendly product is doing the rounds on the internet for all great reasons.
Pros: Apart from being highly durable and very comfortable to sleep in, it comes with more pros than cons. It helps in proper spine alignment while sleeping. They are naturally dust and electromagnetic radiation-resistant, adding to healthy and peaceful sleep. These are also extremely helpful in providing relief from joint pains.
Cons: There are only two things that might make you think twice before buying a latex mattress. They are the cost and the weight. A latex mattress is made of 100% natural latex and requires a lot of manual labor and so, the price a little high. These are also heavy, and one might find it challenging to clean and move them.
Price Range: Between Rs 18,000 to Rs 28,000.
As you can see, if you have a difficult back, coir mattresses automatically go out of the picture. They are solely for people who prefer sleeping on firm beds. Your best options then are memory foam and latex mattresses.  These types of mattresses are also the most durable of all. Memory foam and foam kinds of mattresses are value-for-money options. But if you're willing to spend a little extra for great quality, then, a latex mattress is your bid.
For the ones who sleep on their backs, a latex mattress is the best option, with its medium firmness. If you sleep on your side, a memory foam mattress is what you want to buy. The ones sleeping on their bellies can pick either memory foam or spring mattresses.
When it comes to temperature, latex, coir, and spring mattresses are what you need. These mattresses allow for consistent air circulation and hence, keep you cool and calm in your sleep. On the other hand, memory foam mattresses are not big on air circulation and people sleeping on them will sweat profusely.
When it comes to mattress size, Twin XL size mattresses are for single-person use and are found in college hostels and dormitories. Full mattresses are the smallest size in the double mattress category and are ideal for children and teenagers. Queen mattresses are slightly larger and the sought-after size for most adult couples.
King-size mattresses are the ones that the rich people have in their homes, with plenty of space and comfort.
Now that you know various types of mattresses and which ones are good for what, you can easily pick the right mattress for you. Be quick to test or as they call it in the mattress biz, break in the mattress, so that, you can return promptly if not satisfied.
Wish you happy, dream-filled, and peaceful sleeping!