At the heart of every yummy Indian dish, there's a behind-the-scenes hero cooking oils! These special oils are like flavor wizards, giving your food its delicious taste. Think about olive oil's fruity touch or the familiar goodness of sunflower oil. And because we're all trying to make healthier choices, the kind of oil we use really matters.
But why go for regular when you can have something amazing? Choosing the best cooking oil brands is like picking healthiness for your meals. They use modern ways to get the oils while keeping all the good stuff inside. These brands make sure their oils are pure and real, making your dishes even better. Now, if you're wondering how to find the perfect cooking oil online, don't worry! We've made a list of the top cooking oil brands that mix yummy flavors, healthiness, and tradition.
So, whether you're making crispy snacks or yummy curries, get ready to find the best cooking oil that makes your food shine like a star!
How Did We Select The Top Cooking Oil Brands
Taking into account your health needs and the demands of an Indian lifestyle, we've compiled our favorite cooking oil brands. We delved into the origins of their ingredients, their oil production methods, and their health benefits. Our goal was simple: to give you choices that combine quality and affordability, ensuring that you get the best options possible.
Our Top Picks:
| | |
| --- | --- |
| Best Overall | Saffola |
| Best Quality | Dabur |
| Best Price | Dhara |
| Best for Health | Fortune |
Top Cooking Oil Brands in India
We've put together a list of well-known cooking oil brands in India. Our selection process involved looking at different brands and considering factors like quality control, moisture content, acid value, affordability, and healthy ingredients. Have a look!
1. Saffola

A name synonymous with health and trust, Saffola has carved a niche for itself in the culinary domain. Known for its heart-friendly formulations, it focuses on delivering cooking oils that are low in saturated and trans fats. Saffola's range includes a variety of options, from classic blended oils to more health-conscious choices, such as Saffola Gold, enriched with antioxidants.
The way each oil from this brand keeps your cholesterol in check makes it the best cooking oil brand in India. And for a savory bonus, you can cook up smart savings with Saffola coupons, ensuring your culinary journey is as budget-friendly as it is health-conscious.
Why Is It A Good Choice?
Goodness of two oils in one
Consumes less oil
Keeps cholesterol in check
Taste and Wellness Fusion
2. Fortune

Fortune, a brand deeply rooted in tradition, brings a diverse array of cooking oils to the table. From rice bran oil to sunflower oil, each variant has its own unique benefits. Fortune emphasizes the goodness of naturally occurring nutrients and vitamins in its oils, catering to both health and taste preferences. With its commitment to quality and extensive range, it offers options that suit various cooking techniques and cuisines.
With a focus on retaining the inherent goodness of the ingredients, Fortune oils bring a touch of nature's best to your culinary creations. Embracing both tradition and modernity, the brand stands as a reliable companion in your journey towards wholesome and delectable meals.
Why Is It A Good Choice?
Rich in omega 3 & 6
Abundant in vitamins A, E & Beta Carotene
High in PUFA (Polyunsaturated Fatty Acids)
Cholesterol-free oils
3. Figaro

With 100 years of trusted service, Figaro has been celebrating the goodness of olive oil for generations. It assures the finest quality of olive oil and its nutritional benefits for which it is the best olive oil for cooking in India. It is perfect for all Indian and international recipes, improving the flavour and aroma.
As we delved into their official information, Figaro's extra virgin olive oil stood out for its exceptional purity and robust flavor. Its commitment to quality sourcing and extraction processes mirrors our dedication to quality recommendations that elevate your culinary experiences.
Why Is It A Good Choice?
Rich in Vitamin E
Free from Argemone oil
Consists of Antioxidants
Good for weight loss
Improves heart health
4. Dabur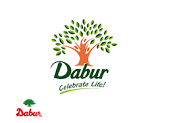 A brand with a long history in the cooking world, Dabur offers a variety of oils, from mustard oil with its strong taste to other refined options. What stood out to us is its commitment to both flavor and health. Their mustard oil carries the goodness of tradition, something many households value.
And the best thing is that they also have oils that suit modern cooking needs. Dabur's oils showcase a blend of old and new, just like our mission to give you reliable recommendations. Therefore, with its range of quality oils, Dabur takes its place among our top cooking oil picks, providing you with choices that balance tradition and innovation effortlessly.
Why Is It A Good Choice?
Contains a good ratio of Omega 3 & Omega 6
Rich in monounsaturated fatty acids (MUFA)
Good for heart
Aids digestion
Great flavour and aroma
5. Patanjali

Patanjali is a brand that focuses on natural well-being. With a range of cooking oils that harness the power of nature, it has earned a place in many kitchens. Their oils, crafted from ingredients like soybean and ground nut, bring a touch of health to your meals.
Choosing Patanjali means opting for cooking oils that are not just ingredients, but essential companions for your kitchen adventures. With its increasing popularity, Kachi Ghani Mustard Oil from Patanjali has been a best seller over the years. It is rich in antioxidants and essential oils and works as a preservative for pickles.
Why Is It A Good Choice?
Filled with monounsaturated fatty acids (MUFA)
Enriched with Vitamin A, D, and E
Improves heart health
Good choice for pickle preservation
Rich in taste
6. Puvi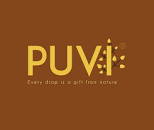 Puvi has firmly established itself as a leading cold pressed oil brand in India, catering to discerning customers across the nation. With an unwavering commitment to quality, Puvi brings high-quality products that resonate with health-conscious consumers seeking the best for their kitchens. Their oils are rich in natural antioxidants and nutrients, ensuring that your culinary creations contribute to your overall well-being.
At the heart of Puvi's offerings lies a diverse range of cold-pressed oils, each carrying its unique attributes. From their Cold Pressed Groundnut Oil which retains the natural aroma and flavor of groundnuts to the Cold Pressed Coconut Oil which encapsulates the essence of fresh coconuts, Puvi's oils cater to a wide array of culinary needs.
Why Is It A Good Choice?
No chemical production and storage
Rich in Nutrients
Cold pressed from the best quality groundnuts
Low in saturated fats
7. KLF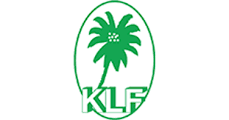 KLF Industries has been a household name in the coconut and coconut oil industries for over 75 years. With an unwavering dedication to quality and innovation, it has earned its place as a leader in the industry. And soon after recognizing the evolving needs of consumers, KLF introduced a game-changer Coconad, a brand dedicated to edible coconut oil and products that meet the highest standards.
Coconad's edible coconut oil is more than just an ingredient; it's a culinary companion that brings a touch of tradition and health to your dishes. Crafted through meticulous processes, Coconad retains the true essence of coconuts, ensuring that the natural flavor and aroma shine through in every dish you prepare.
Why Is It A Good Choice?
No Refining
No Deodorizing
Contains no Cholesterol & Trans Fats
Great option for high-heat foods
8. Dhara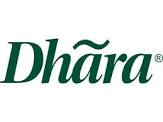 For more than two decades, Dhara cooking oils have been a steadfast companion in Indian kitchens. Due to its 100% original products, it has gained massive recognition. Dhara knows what your family needs, and that's why they offer a range of oils that suits different cooking styles.
This brand of edible oil knows what your family needs, and that's why they offer a range of oils that suits different cooking styles. So, when you pick Dhara, you're not just getting any cooking oil you're getting a kitchen partner that truly cares about your family's health and happiness.
Why Is It A Good Choice?
Good for heart health
Comes with a rich flavor, good for high-heat cooking
Light and flavorful
Low absorb technology
9. Vedaka

Vedaka is a brand that understands the needs of modern households. They provide a diverse array of products, catering to various aspects of your kitchen and pantry requirements. Amidst their offerings, their collection of cooking oils is particularly noteworthy. Vedaka's cooking oils are crafted with versatility in mind.
From Sunflower Oil, ideal for everyday cooking, to Soybean Oil that maintains neutrality in flavor, Vedaka has options for every palate. Their Groundnut Oil adds a distinctive richness to your dishes, while their Mustard Oil brings a traditional zest to your creations. Their oils are rich in beneficial nutrients, ensuring that your meals aren't just delicious but also contribute positively to your well-being
Why Is It A Good Choice?
Rich in monounsaturated fatty acids
Anti-spill packaging
Maintains a healthy heart
Controls cholesterol levels
10. Gokul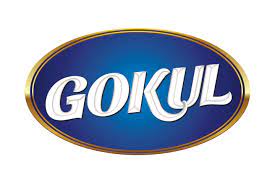 Gokul is a brand known for delivering top-notch products, and their cooking oils are no exception. These oils offer a delightful combination of health and flavor in every bottle, ensuring you enjoy your meals to the fullest.
They have something for everyone in their range. Whether you prefer the versatility of Sunflower Oil or the neutrality of Soybean Oil that lets your ingredients' flavors shine through, Gokul has you covered. For those craving bolder tastes, there's Gokul's groundnut oil, and if you're a fan of classic spices, don't miss their mustard oil. So, when it comes to choosing the best for your cooking, go with Gokul, and make your culinary journey all about great taste and well-being.
Why Is It A Good Choice?
Competitively priced and offers good value
Mild, neutral taste that makes it versatile
Packed in airtight containers to preserve freshness
11. Sundrop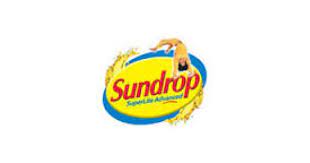 Sundrop, a well-known brand committed to promoting healthier living through its exceptional products, is the secret ingredient behind every culinary masterpiece. With a range of perfectly crafted oil variants, Sundrop Oil captures the true spirit of a wholesome lifestyle.
From comforting classics to fancy gourmet dishes, Sundrop oils are the perfect companions for all types of meals. They bring a harmonious blend of flavors to each recipe, enhancing the taste. But it's not just about the deliciousness Sundrop oils also take care of your overall health. Packed with essential vitamins and nutrients, these oils silently contribute to your well-being, making them unsung heroes of a balanced life.
Why Is It A Good Choice?
Contains a good balance of MUFA and PUFA
Suitable for all types of cookings
Contains Vitamin D to keep the bones strong
12. Nutrela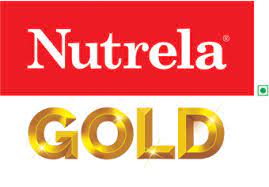 Rooted in authenticity and backed by a wealth of nutritional expertise, Nutrela is a symbol of empowerment, encouraging everyone to embrace a life of vitality and wellness. Nutrela extends its dedication to well-being through an array of nourishing offerings that promote wholesome living. One of its standout components is its range of nutritional oils, meticulously crafted to complement a balanced lifestyle.
The oils offered by Nutrela are sourced from the finest ingredients, each selected for its unique benefits to health and taste. These oils are enriched with essential nutrients, vitamins, and heart-healthy attributes, ensuring that they go beyond mere cooking ingredients. Sunflower oil, Soybean oil, and Rice Bran oil are some of the best-selling ones among Nurela's other exceptional products.
Why Is It A Good Choice?
Supplies more Vitamin E than any other food oil
Helps to prevent coronary heart diseases
Great at reducing bad cholesterol
DIY Flavored Oils for Desi Delights
Flavorful Magic at Home: Ever thought of giving your cooking oils a desi twist? It's as easy as a breeze! Try making your own flavored oils right in your kitchen. How about adding dried red chili to the oil? You'll get a burst of tangy heat that's just perfect for adding that extra oomph to your pizzas and pastas.
Aromatic Herb Blends: Think of the health benefits you'd get from adding Indian herbs to your oil. Toss some fresh curry leaves into mustard oil and let them mingle. Soon, you'll have a fragrant curry leaf oil that works like a charm on roasted potatoes or sizzling meats.
Sweet Meets Spices: Want to try something new? Mix the vanilla's sweetness with the ghee's thickness. Let them mix, and there you go! You have a special vanilla ghee that can make your pancakes and vegetables taste like an Indian treat.
You can let out your inner cook by making your own special oils. It's like a culinary adventure in your home!
And, if you're looking to add that extra spark to your desi creations, don't miss our guide on the Best Ghee Brands. It's like finding the golden key to unlock the flavors of tradition!
Various Types Of Cooking Oils
Mustard oil: with great health benefits, it has high digestive properties.
Olive oil: it is rich in antioxidants and maintains good heart health.
Sunflower oil: abundance of vitamin E with intact nutritional value at high temperatures.
Rice Bran oil has a neutral taste and improves blood levels.
Groundnut oil: It has antioxidants for the skin and is the best choice for Asian cuisine.
Coconut oil: It can be stored for months and is known to improve cognition.
Soybean oil: with a variety of uses and a high smoking point, it is a good choice for vegans.
Let's take a look at what type of oil is best for different purposes
Deep-fry: Oil with high smoking point
Sauteing: Sunflower and canola oils are perfect for this purpose
Baking: Neutral flavored oil
Salads: Oils with a natural aroma, such as virgin olive oil and extra-virgin coconut oil, are great for salads
Frequently Asked Questions
1. Which cooking oil is healthiest for everyday use?
Options like olive oil, sunflower oil, and canola oil are often considered healthier choices.
2. What cooking oils are best for deep-frying?
Oils with high smoke points, like peanut oil and sunflower oil, are ideal for deep-frying.
3. Are cold-pressed oils better than refined oils?
Cold-pressed oils retain more nutrients, making them a healthier option, though they might have stronger flavors.
4. How can I find the right cooking oil for my family's health needs?
Consult a nutritionist or consider factors like dietary requirements and cooking methods.
Can I switch cooking oil brands without affecting my dishes?
Yes, but be mindful of the oil's smoke point and flavor, as it may impact your cooking outcomes.
Wrapping Up
As cooking oil is one essential step in cooking, it is important to choose an oil that ticks all the boxes of the best cooking oil. Quality and quantity, vitamins and nutrients, cost-effectiveness, 100% purity, absorption, flavor, shelf-life, and health benefits are some of the factors to consider before purchasing an oil. With this article, you can choose the oil that is best suitable for a healthy diet. Think of us as your kitchen companions, here to make your cooking journey simpler and more enjoyable.