BookMyScans- The Best App For All Your Diagnostic Tests
Bookmyscans work with clinics and hospitals to help you book an appointment for your diagnosis with the best option available closest to your location. You can also avail home collection of samples through them. If you are looking to book an appointment for your CT scans or MRI scans, they are the only place you should look for! You will not only find the best places to get your scans but it will also optimise your time. Which means no unnecessary queues! Don't forget to save on your scans with GrabOn and get amazing discounts!
Why Should I Use BookMyScans?
If you have a hard time finding the best places to run a diagnostic test or you can't look for a place on your own due to some injuries, BookMyScans is just perfect for you. It is very important to have a perfect health checkup test result and even harder to find the best places which will help you find that test result. And that's why BookMyScan is the best! Their healthcare services include CT, MRI, PET-CT, Mammography, Ultrasonography, and much more! They even have provisions for booking appointments for complicated surgeries like Total Knee Replacement, Hip Replacement, and Bariatric Surgery. And all of this for the cheapest prices available without compromising on quality!
Which Cities Do They Have Services For?
Bookmyscans.com is available in the following cities:
Mumbai
Bangalore
Chennai
Hyderabad
Delhi
Jaipur
Pune
They are planning to expand into other cities across the entire country very shortly!/p>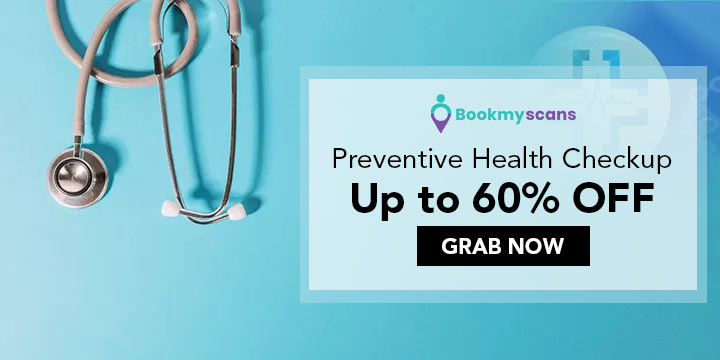 How Can GrabOn Help Me Find The Best Coupons?
If you are looking for coupons and discounts and you want to save up on all your purchases, you are on the right page! GrabOn will help you find the best deals which are catered to your requirement! So go ahead and search this page to find out more! The next time you want to take care of your health and want to run a diagnostic test, remember which page to be on and you can thank us later! So, save more with GrabOn today!