About Viu
Gone are those days when you had to rely on televisions for the best tv series. With the increase of internet video-on-demand websites, watching tv series became way easier. If you are looking for the most gripping tv-series and movies, Viu is the website you should be at. Launched in 2015 in Hong Kong, Viu streams Asian dramas, Korean movies, a variety of programs, anime and entertainment news. Access Viu now and live for the entertainment.
Flawless Viewing
On Viu, you can find the best high-quality video, and content that works on its patented DAT Technology. This keeps it from buffering and allowing a hassle-free viewing experience. They also have the most popular, regional video content in a number of languages from across the globe, with viewers worldwide. Viu is pretty popular for its long list of content and video for the viewers. Their Korean movie collection is one of the most popular content on the website. Besides that, they also have different movies in different languages. They are different categories of movies like- South Indian, Award-Winning, Romance, Action, Comedy, Horror, Bollywood Sequels etc. They even have their own shows which are called Viu Originals. These shows are immensely popular as well.
Compatibility with One and All
You can access the website from any device, be it a laptop, mobile or tablets! Irrespective of the type of device, your video quality will not be hampered. Moreover, viewing across different devices has its own perk. Their website is highly responsive and smooth which enables its users to have a great time watching high-quality videos. The interface is very user-friendly, so it will be a breeze when you access their website. You can access 5 devices at the same time.
Uninterrupted Use
On Viu, you can stream the videos directly and binge-watch your favorite shows absolutely free for the first month! You can also save them and watch them later. This will make sure that you enjoy uninterrupted service even when you're on the move! Is there anything better than watching your favorite tv shows when you are traveling? You can also watch videos from the minute you stopped watching it. The app or website automatically detects your last view and starts from the particular minute you left it last.
Viu Blog - Your Favorite Source Of News Entertainment
You can also go through their blog and help yourself find the best shows to watch on Viu. You can also find out more about Korean celebrities, celebrity shows, celebrity diets and much more. You can also read up on skin safety tips and what celebrities do to keep their skin ever-glowing and radiant. The best part is that you don't even need a Viu prime access for all of this. This content is completely free.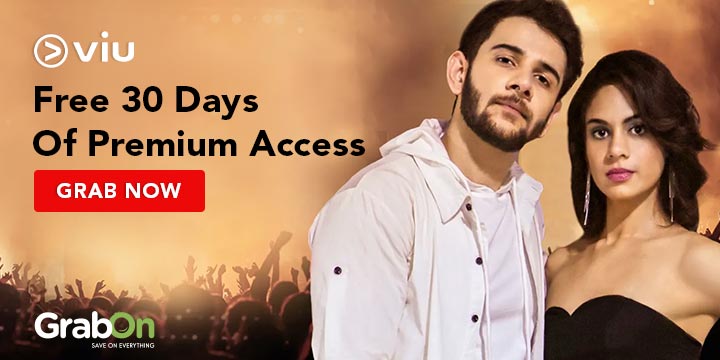 Looking For The Best Viu Promo Code
Looking for the best deals on Viu services? You can opt for their Viu premium account, which is a lot better than their free services. If you are looking for amazing coupons and discounts, browse this page. Get the best Viu redeem code only at India's favorite coupon website.
Apart from Viu, you can also check out AltBalaji. The nation is watching AltBalaji's Mentalhood (starring Karishma Kapoor), Kehne ko Humsafar Hain (starring Ronit Roy), and Baarish (starring Sharman Joshi). Find shows from your favorite stars and start binging! You can also get Amazon Prime Video to access some of the highest-quality global content. From comedy specials to grappling crime thrillers and engaging Reality TV, everything hip is streaming on Amazon Prime Video.