Have a Look at Rentomojo Coupons, Offers & Promo Codes for January 2021
| Rentomojo Coupons | Rentomojo Offers | Validity |
| --- | --- | --- |
| Rentomojo Referral Code | Earn Up to Rs 750 Credits | Refer & Earn |
| Rentomojo Work From Home Coupon | Get Up to Rs 1600 Off | 4 Month Rental Plan |
| Rentomojo Offer | Up to 50% Off Code | Wardrobes, Sofas & Dinning Sets |
| Rentomojo Coupon Code | Up to Rs 150 Cashback | Pay By Amazon Pay Wallet |
| Rentomojo Promo Code | Flat 10% Off | Monthly Rentals |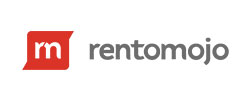 Save On Rental Services With GrabOn
These rental facilities can be availed from the comfort of your own home and are just one click away. So next time, when you are shifting to a new place, do check this space. But with GrabOn entering the picture, moving to a new city with Rentomojo is not only comfortable, but it is also cheaper. If you think you are saving by opting out of buying furniture, appliances, and bikes, you can now save more on renting with our coupon codes.
About Rentomojo
Are you frustrated with relocating from one place to another place with the furniture? If your answer is yes, then keep all your worries aside. Here comes, Rentomojo - an online rental solution for all your furnishing needs. This online furniture rental platform offers the best solutions for a smarter and better lifestyle. It was founded by Geetansh Bamania, in November 2014. The necessities like furniture, appliances, and bikes can be rented without any hassles and at very reasonable prices.
This website allows you to choose the products either individually or packages. You can pay them while providing an alternative to buying and selling furniture online every time you move. The exciting Rentomojo offers and packages make the renting process more convenient. If you are new to renting solutions, then you have to check the page.
If you are looking for furniture on rent in these locations then look no further -
Bangalore
Pune
Delhi
Noida
Hyderabad
Chennai
Mumbai
Gurgaon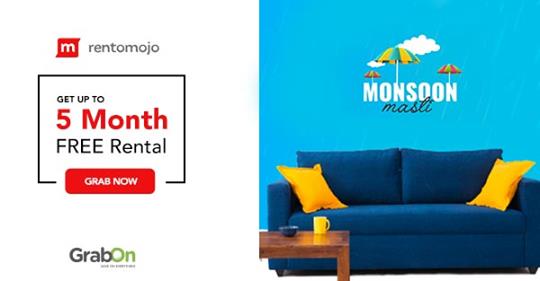 Best Discounts for Rent on Everything
Living in metropolitan cities is an expensive affair. There might be many expenses on you; it might be house rental, food, travel, and so on. One cannot compromise on living. Each and everything at home is required, such as basic furniture like bed, sofa, refrigerator, washing machines, etc. Buying all these costs a bomb. The affordable way to have these products is to rent them till you need them. The products and the packages allow you to set a new home. The rent of these products starts from as low as 59/month. Unbelievable right? Keeping your budget and product requirements, It has got three packages like lite, value, and prime. These include living room furniture, storage supplies, bedroom requirements, and a lot more.
They even take care of the maintenance of the products, and you need not pay anything. Did we say that they will rent bikes too? Yes, they even give bikes on rent at nominal rental charges. You don't have to worry about transporting your vehicle from your hometown or buy a new car. With the rental combinations of furniture, appliances, and bikes, Rentomojo is the website you should visit if you're even considering moving. With the comforts that they offer, you could feel like you're walking right into your home, no matter how strange or new the city is.
RentoMojo: 3 Year Tenure Flexi Plan
Have you found a home away from home and want to rent furniture for a long, long time. If so, RentoMojo's 3-year subscription plan is the perfect fit for you. This flexible tenure plan comes with savings and add-ons. What more, in case you're tired of your furniture, you can swap it up for an in-trend furniture range of the same or lesser value! Also, avail an annual cleaning session completely free of charge. So at the end of those yearly festive occasions, when everyone's gone and you're left to pick up the mess, call them, your cleaning Santa. Also, be insured for damages to furniture up to Rs 1000. This flexible package deal also comes with free delivery, relocation, and subscription transfers. The choice to rent furniture as right as new, exciting offers and the freedom to exit the plan any time you wish!
Rentomojo Social Media Links
Facebook: With over 109,085 followers, take part in some cool discussion and get help from customer support.
Twitter: 1810 strong followers
LinkedIn: Latest updates related to company affairs. 32,944 followers