Summers are the perfect time to vacay and India offers some of the most exquisite places for people to explore. Travel to the cool mountain valleys or bask at serene beaches of coastal India. Traverse through the lush tea gardens in the east or surround yourself with the snow-capped peaks in the north.
No matter what you are looking for, India would have a place for everyone seeking refuge from the scorching summer heat. Whether you're looking for a cultural experience or just want to unwind, this country has an abundance of options for you to explore during the summer. So, pack your bags and set out to discover the hidden treasures of this vibrant country!
Our Top Picks:
| | |
| --- | --- |
| Best Location | Manali |
| Most Picturesque | Munnar |
| Most Unique | Kohima |
| Best Offered Experiences | Ladakh |
Top 13 Places to Visit in India in 2023
As the scorching summer heat takes over most parts of India, it's time to plan your summer vacation. India offers a plethora of destinations that provide respite from the heat and offer a perfect summer getaway. From the serene hills of the north to the tropical beaches of the south, here's a list of the best places to visit in India during summer.
1. Manali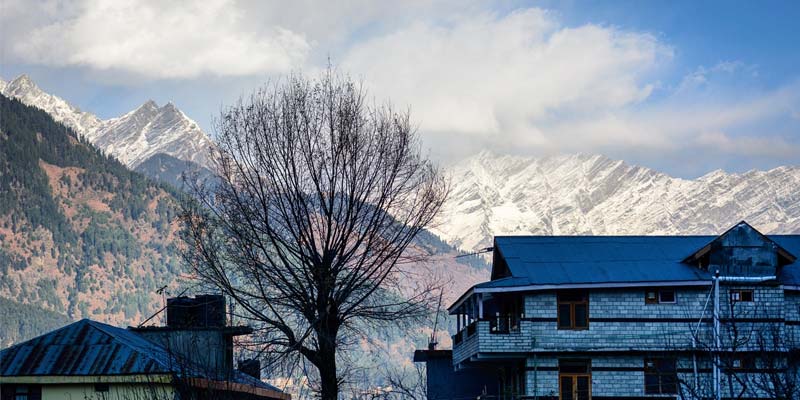 Why this destination is famous/ not famous:
Picturesque views
Adventure sports
Temples and monasteries
Are you a proclaimed traveler? Or are you yet to find out the type of traveler that you are? In either of the cases, the fantabulous scenic beauty of Manali is an apt place to spend your summers at. The magnificent surroundings of the snow-caps and the cityscapes will make you fall in love with the town.
How to get there?
The hill station is located in Himachal Pradesh and can be described as nestled in the mountainous ranges. The nearest airport is Bhuntar Airport. For roadways, you should take a bus from Delhi or Chandigarh. If you are traveling by rail, you may have to get off at Chandigarh, or Una and Kalka depending on where you board from and take a bus to Manali. The nearest railhead is at Una, about 250 km away.
Regarding flight or train bookings, you don't have to worry about high cost! We have got you covered with the best travel coupons from MakeMyTrip. Using these codes, you can now book a domestic flight at an unbelievable rate and reach Manali in no time. high cost! We have got you covered with the best travel coupons from MakeMyTrip. Using these codes, you can now book a domestic flight at an unbelievable rate and reach Manali in no time.
Things to do
Trek
The best part about trekking in Manali is that you have many a lot of trekking options rocky surfaces, lush meadows, splendid lakesides and more.
The trek towards Bhrigu Lake is particularly exciting. Not only because the lake remains frozen for a major part of the year but also due to the captivating views on the way that will impress any nature lover.
Parvati valley, Beas Kund, Hampta Pass, Chanderkhani Pass, Deo Tibba Base Camp, and Chandratal Lake are the other thrilling treks to explore.
Adventure Sports
Paraglide across the open skies or befriend the running waters by river rafting with friends or family. Give the jeep safari to visit wild animals on the way a try at the Pin Valley National Park. Make sure to do your research beforehand about the new activities you want to try and maybe even give yourself a head start by taking a few introductory courses to make your trip a more fruitful one.
Ski
Solang valley, a popular ski centre, is about 13 km from the main city, and its scenic beauty and natural bliss is a marvel to witness. Conquer the ravishing slopes while you slide down in enthrallment. Irrespective of whether you are a pro or a beginner, the 2.5 km run at Solang Valley has facilities to make skiing enjoyable for all.
Things to carry
Light woollen/fleece clothes, & scarfs to beat the evening chills
Trekking essentials like boots, sticks and appropriate wear
Moisturizers, sanitisers
Water-resistant essentials like gloves, footwear and goggles
2. Ladakh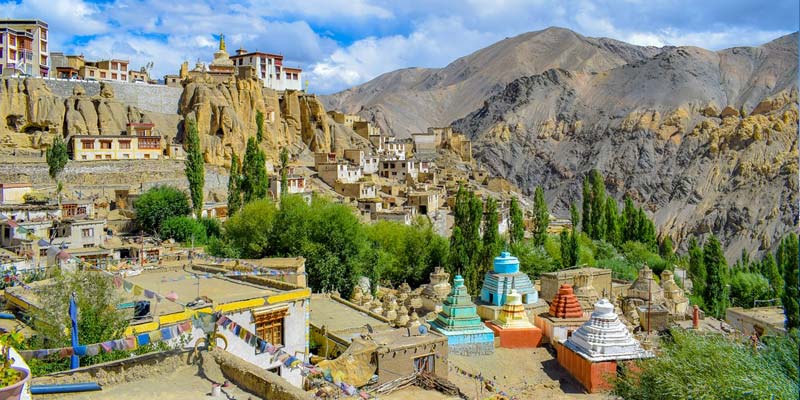 Why this destination is famous/ not famous:
Buddhist Monasteries
Landscapes
0 Gravity
2-hump Camels
You won't get bored in Ladakh with the scenic marvelousness and the constant calling to explore. You can't enough of the clear skies, the valleys and the beautiful lakes. You can visit several Buddhist monasteries and explore the local culture and people. The exquisite delicacies Skyu and Khambir are a must-try when you are in Ladakh.
How to get there?
Travelling to Ladakh with a flight from Delhi to Leh, one can admire breathtaking panoramas of the Himalayan snow-covered peaks during the typically incredible flight in Indian skies. Additionally, one can also choose to travel to the capital city via Manali.
Things to do
Bike Riding
Mount your bikes on the high altitudes of Khardung La. The terrain is rough, but it is one of the most adventurous things you can do in Ladakh. The backdrop gets better and better as you move up. As for the final treat, mesmerizing mountain scapes and views of the winding roads make all the hard work worth it.
River Rafting
Another adventure is in line. Rafting through the cold Zanskar river is a chilling yet thrilling experience. There are multiple rafts to choose from, and it is truly an adventure experience of your lifetime.
Camel Safari
Camel rides are an exciting venture here. You wouldn't find these double-humped camels everywhere and when in Ladakh, they take you to all the niches and corners around to give you a fil experience of the surroundings. The Camel Safari in Ladakh is one of the best Camel safaris around the globe.
Camping
Ladakh has the perfect ambience for adventurous camping ninjas. Spending a night of delirious pleasure under the starry skies, and dreaming about the best things in life is a top-class experience.
Spend the night on vast grounds by the lake, listening to the calls of nocturnal animals. Your mild apprehension, especially if it's your first time, will make the night unforgettable.
Witness 0 Gravity
When you put the car on neutral and release all brakes, you see the car moving up the slope against gravity. The phenomenon is experienced on the road leading to a Magnetic hill and is created by an optical illusion.
Things to carry
Thermal undergarments, sweatshirts, pullovers
Waterproof bags for cameras, bags for wet clothes
River sandles, bathing suit
Gloves and biker jackets if you plan to ride up the tortuous roads
3. Darjeeling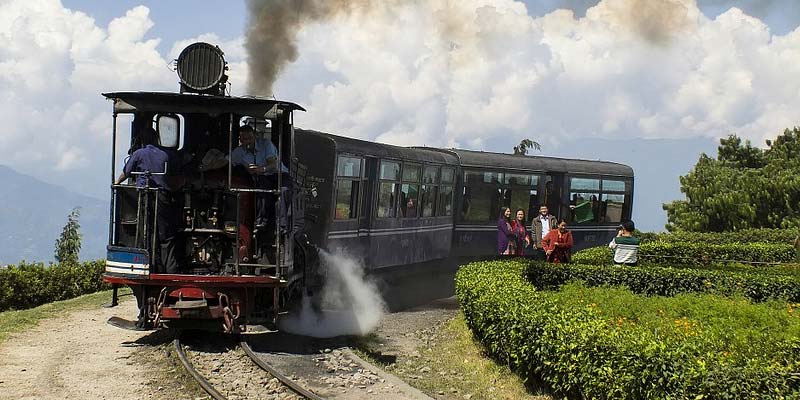 Why this destination is famous/ not famous:
The backdrop of the city is of one of the world's highest peaks
Tea plantations
Sceneries
If stunning views are your thing, Darjeeling definitely has a lot to offer.This town is marvellously landscaped by nature. Lush green tea plantations and the dainty sunset views make Darjeeling a great summer destination.
How to get there?
Darjeeling is located in West Bengal. If you intend to fly, land at the Bagdogra airport. The nearest major railway station from Darjeeling is New Jalpaiguri (NJP), where you can hire taxis towards Darjeeling.
If you have more hours, experience the Darjeeling toy train from NJP. The ride takes 7 lazy hours, yet it is enjoyable with all the beautiful views and the local acquaintances.
Things to do
Visit the Tea estates
Darjeeling produces the world-famous Darjeeling tea. You find several tea estates that are spread over lands as far as you can see. Local women look like drops in the green ocean. You can also pluck and get home some of the famous tea by talking to the local farmers. The aroma of the land can fill the heart of a tea lover with joy.
The Himalayan touches
The Himalayas have a thrilling effect on Darjeeling. The surreal views of snow caps can be enjoyed from the observatory hills in Darjeeling. Witness the sunrise from the Tiger Hills with a glimpse of Everest peeping from behind. It's a sight to be treasured.
Things to carry
Woolen jackets and boots for higher altitudes
Hand gloves and warm hats for unexpected temperature drops
4. Mahabaleshwar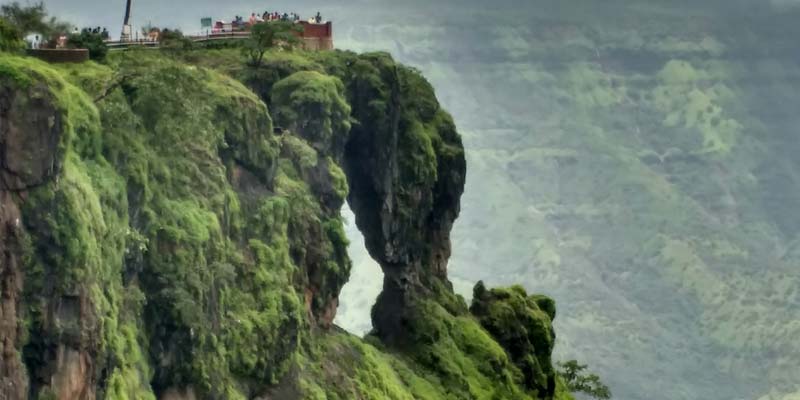 There are plenty of very exciting spots for tourists in this hill station of Maharashtra.
Mahabaleshwar produces strawberries on the largest scale and is one of the best in India.
High waterfalls, and lush green forests, are other things that make the hill station a marvellous beauty.
How to get there
A road trip to the hill station from Pune (3 hours) or Mumbai (5.30 hours) is a delight. Driving through the long and winding roads to tourist attractions is an adventure. There are plenty of busses from Pune, Mumbai, and other major cities in Maharashtra.
The nearest airport is in Pune and Wathar's railway station is the nearest rail connection from Mahabaleshwar.
Things to do
Site seeing
Mahabaleshwar is all about witnessing the land like you wouldn't anywhere else. Spots like Elephant's head point, Arthur's seat, and Wilson point are breathtaking sceneries. If you love the beauty of nature and the serenity, these spots will surely mesmerize you.
Feast on the food
Try to put strawberry milkshakes, smoothies, and even fruit from local shops. It's a treat worth indulging in. It wouldn't harm to buy chunks of it at home as strawberries remain eatable for up to 7 days in the fridge.
Things to carry
Extra carry bags
Binoculars
Camera
5. Kodaikanal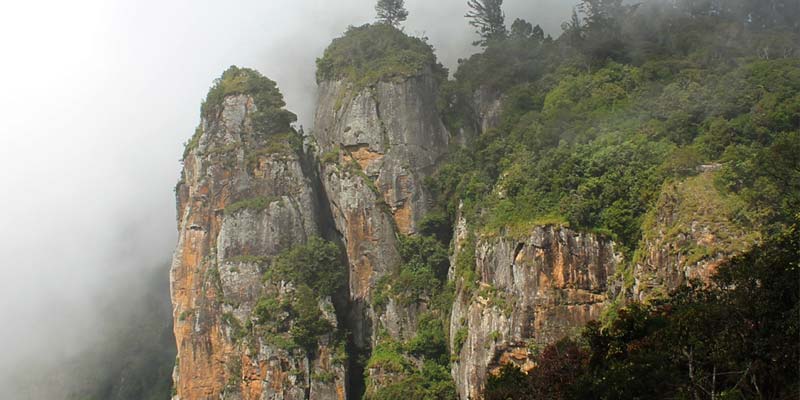 Kodaikanal is where you get stunning waterfalls and excellent scenic beauty. It's where you have the star-shaped Kodai lake and the town is located amidst beautiful lush valleys, lakes, and cloud-top mountains.
How to get there
It can be reached through buses from all surrounding cities like Bangalore, Madurai, Trichy, etc. The nearest airport is Madurai, and the railway station at Kodai road is the nearest rail connection to the city.
Things to do
Water beauty
Kodaikanal is a haven for lakes and waterfalls. Berijam Lake and Bear Shola Falls are other mesmerizing waterfalls where you can have fun.
Rocks, caves and valleys
The Kukkal caves are located at an altitude of 6200 feet above sea level. It is a great place to trek. The mysteriously jaw-dropping look of Devil's kitchen is a must-watch. Kodaikanal is home to plenty of high cliffs, valleys, and forests.
Things to carry
Warm clothes
Camera
Ear caps for high altitude
6. Nandi Hills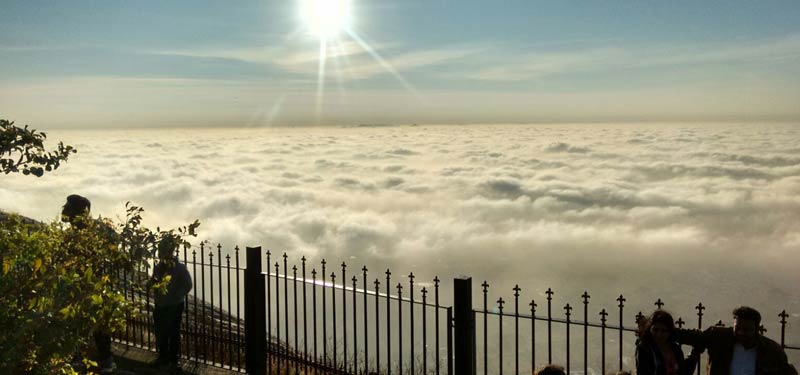 Nandi Hills is a peaceful and amazing adventure. The scenic beauty is inspiring and the raw taste of nature is present in the ambience.
Views along the hilly terrain during dawn and dusk hours are not only picturesque but define nature in its very raw form. The beauty and the authenticity of Nandi Hills will make you fall in love with it.
The district is essentially accessible from almost all neighboring cities in Karnataka. Taxis can be hired from the railway station at Chikkaballapur while tourists from all the other places can fly to Banglore and hire a cab.
How to get there
A private vehicle is the quickest and most comfortable method of getting to the Nandi Hills area if one's schedule or timeline is tight. An alternative would be to take a bus from the local bus station. Any trip from Bangalore city centre could be 2-3 hours long by public transportation. Chikballapur, only kilometers away from the hills, maybe another option. To go here visitors can then use an auto-rickshaw for their remaining journey.
Things to do
Shopping Spree
One can indulge in shopping from the local shops. The hues and designs are inspired by the local culture.
Cycling
The peaceful roads are great for cycling and bike riding. The morning climate at Nandi Hills is a great time to explore the hills with your friends, family, or partner.
Ancient caves and temples
Bhoganandishwara temple located at the foot of Nandi Hills is one of the oldest temples in Karnataka. The interiors are detailed, and pillars are carved intricately making the temple a masterpiece of architecture.
Brahmashram is an ancient cave. Tourists visit the cave to witness the beautiful sunset and sunrise. You get complete solitude and peace here, and it is the place for you to reflect and concentrate.
7. Mysore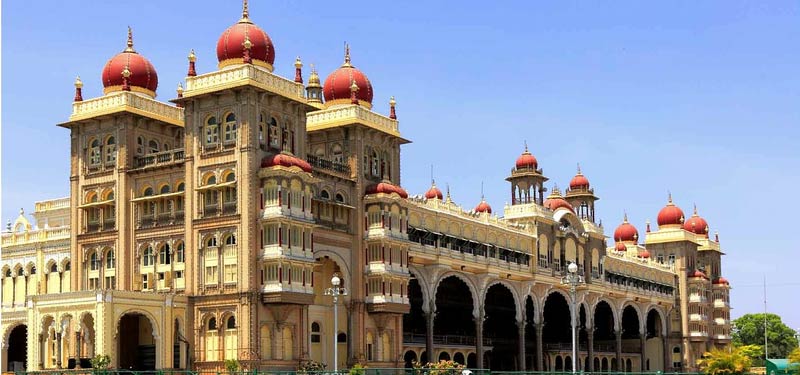 Different from the other entries in this list, Mysore will give you the essence of historical heritage and ancient art of South India. Architectural beauty and palaces are the wow factor of Mysore. If you like historical monuments, visit Mysore and explore its beauty.
How to get there?
Mysore is located in the South Indian state of Karnataka state of India. It's fairly easy to reach by major railways and buses. One can take a bus from Bangalore International Airport. Road trips to Mysore are also famous among tourists.
Things to do
Architectural beauty
Mysore palace, Somanathapura temple, and Jaganmohan Palace are only a few of the many monuments in Mysore that define its sheer architectural beauty.
Shopping
Mysore's silk sarees are world-famous. Artefacts, handicrafts, and paintings are some other things to not miss out on. These will form great gifts or even decorate your own home to make it feel grand like Mysore.
8. Ziro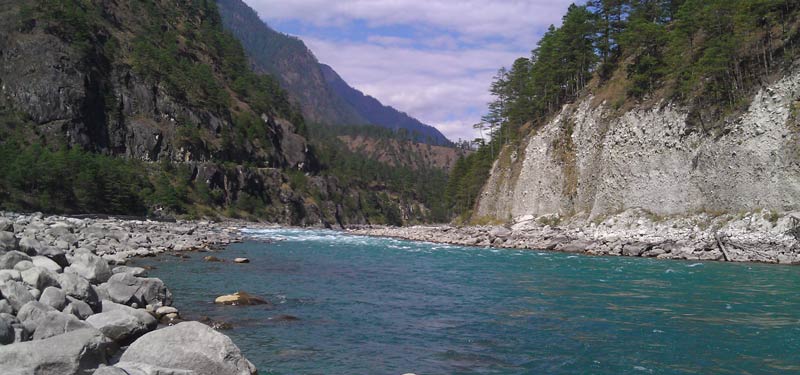 A lesser heard of town in Arunachal Pradesh, Ziro is an experience like nothing else in the country. It's an opportunity to get to know a completely new tribe, 'Apatani'. The way they live, their eating habits, and their means to earn a living are all unique. Ziro is proposed to be included as a World Heritage site by UNESCO.
How to get there?
Ziro is about 150 km from Itanagar and can be reached by railway from the Naharlagun railway station in 3 hours. If you want to travel by air, reach Guwahati airport and then take a taxi.
You can take this tour as a part of the visit to the different beauties of Arunachal Pradesh or all by itself. Ziro's mesmeric beauty and uniqueness will add to your book of wonderful experiences in both cases.
Things to do
Talley Valley wildlife sanctuary
The sanctuary is home to endangered species. It is a huge piece of land full of flora and fauna. Pack your bags and start on a trip to see the best of the bird species and plants. The sanctuary is a must-visit when in Ziro.
Shopping
The culture in Ziro is colorful and lively, which shows in their outfits. The festive vibe continues throughout the year. The place is also famous for exceptional bamboo products and handicrafts that make excellent souvenirs.
Myoko festival
Myoko is a festival celebrated in Ziro dedicated to friendship and family bonding. The celebration lasts about 10 days to a month and is packed with fun activities, sports, singing, and merriment. One of the highlights is that people leave their homes open for others to come. They serve them with meals & rice beer.
Things to carry
Cotton clothes
Daily essentials
Torch and lights if you plan to trek later in the evening as it gets pretty dark quite early.
9. Mount Abu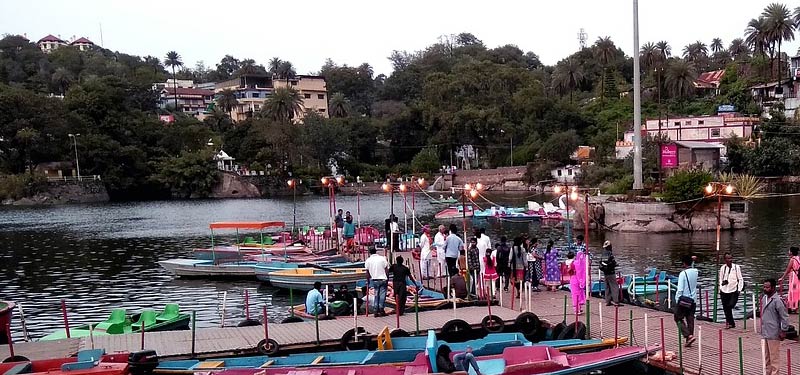 Mount Abu is the only hill station in Rajasthan, India. Scenic views and temples are wonderful sights in the town. You can enjoy the thrilling and fun-filled activities of Mount Abu in a day.
How to get there
Get the tourist bus at the Roadways bus stand for a nominal cost for a day outing. The bus takes a tour of all the major attractions and drops you at the same location by sunset. Attractions like Gurushikar, Honeymoon point, the museum, and more are covered. The tour starts at 9:30 am, so arriving the night before is better.
In case you have taken your own vehicle, visit plenty of attractions in Mount Abu and have a great road trip. You can also hire 2-wheelers and explore the niches and corners of the town.
Things to do
Rock Climbing
Embark on a robust ride through the rocks of Mount Abu. The rugged surface will surely challenge the daredevil inside you. This is a place to be for adventure lovers.
Trek into the hills and through the lush green scape of Mount Abu. This experience at the Rajasthani Hill station is one of a kind.
Site seeing
You will get to see enthralling and picturesque views during your tour. Whether it's from the balcony of your hotel or on the grounds exploring, you are sure to capture some beautiful memories.
Spelunking
Dive into the mysterious caves of Mount Abu. As you progress in your trek near the caves, you will be astonished by the amazing architecture and frequent encounters with wildlife.
Boating
Naki lake in Mount Abu is famous for boating. The water is calm, and the experience is very refreshing. The place is normally full of tourists. The pedal boat is fun to ride. Or you can create some memories in the Shikara boat with your family.
Things to carry
ID proof for adventure activities
Sunscreens, mosquito repellents
Waterproof bags
Comfortable shoes
10. Kochi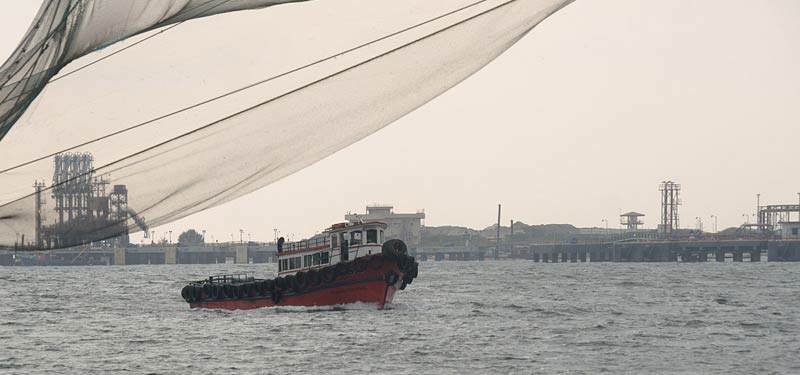 Kochi is filled with breathtaking views of the waters and the skies. The place is a haven for nature lovers and has many fun, entertainment, and shopping opportunities.
How to get there
Nedumbassery International airport is located approximately twenty kilometres away from Kochi. Transportation such as taxis and buses are accessible to and from downtown. Harbour Terminus, situated in Willingdon Island, Ernakulum town and Ernakulum Junction are the three essential train stations in this area. There are regular train engagements from these stations to plenty of other significant cities across the nation.
Things to do
Port visit
Kochi has been a port for decades. Visit this hustle and bustle of the port. You get to view the whole city and the larger-than-life activities happening around you on your way to the port.
Visit the Fort Kochi Beach
Located in the heart of the city, Fort Kochi Beach offers stunning views of the Arabian Sea and a glimpse into Kochi's colonial past with its historic Fort Kochi and Chinese Fishing Nets. It's a great spot to watch the sunset and relax.
Take a Backwater Tour
Kochi is famous for its backwaters, a network of canals and lagoons that offer a peaceful and scenic escape from the hustle and bustle of the city. You can take a boat tour and enjoy the stunning natural beauty of the region, along with local cuisine and culture.
Things to carry
Loose fitted clothing
An umbrella
Government IDs and necessary documents
11. Kinnaur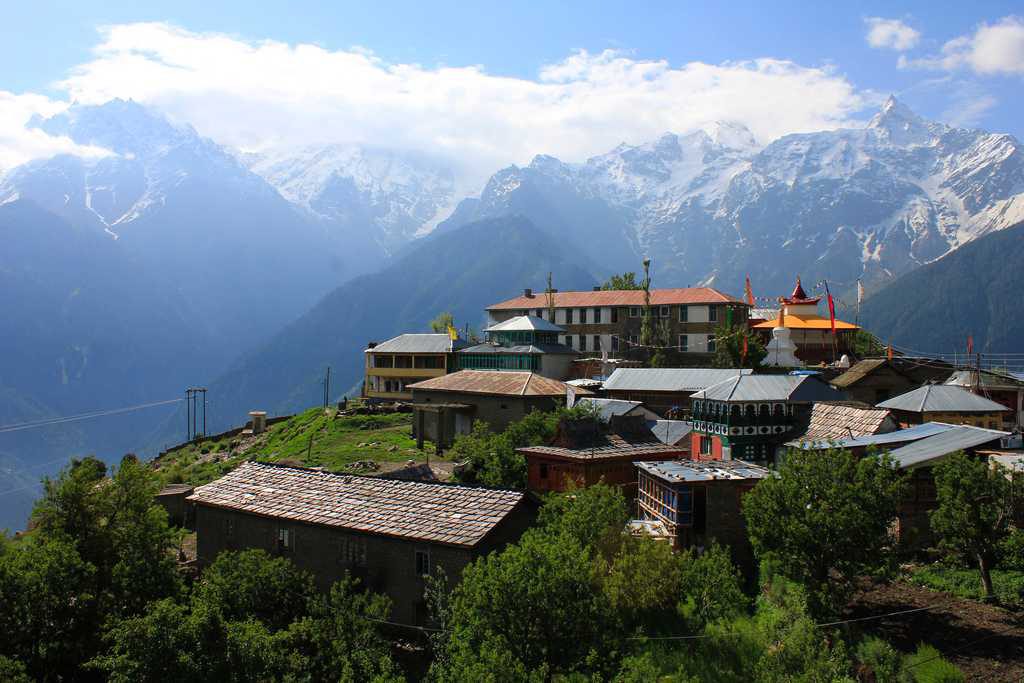 Kinnaur is a district located in the northern Indian state of Himachal Pradesh, known for its stunning natural beauty and rich cultural heritage. It is a popular tourist destination, offering visitors breathtaking views of snow-capped mountains, serene valleys, and picturesque villages. Kinnaur is also home to numerous ancient temples and monasteries, making it a unique blend of natural and cultural attractions.
How to get there
Accessing Kinnaur is easier via buses that frequent Delhi and Chandigarh. Shimla, which houses an airport and a railway station, is the closest you'll get to Kinnaur; you'll still need to hire a cab to arrive at your destination.
Things to do
Visit the Kinnaur Kailash
The Kinnaur Kailash is a sacred peak located in the Kinnaur district. It is believed to be the abode of Lord Shiva and is a popular pilgrimage site for Hindus. Visitors can trek to the base of the mountain and enjoy the stunning views of the surrounding valleys.
Explore the Sangla Valley
The Sangla Valley is a picturesque valley located in Kinnaur. It is known for its apple orchards, traditional Kinnauri houses, and stunning views of the Himalayan peaks. Visitors can walk leisurely along the Baspa River, explore the quaint villages, and indulge in local cuisine.
Visit the Nako Lake
The Nako Lake is a serene lake located in the village of Nako in Kinnaur. Surrounded by snow-capped mountains, the lake is a popular spot for camping and trekking. Visitors can take a peaceful stroll around the lake, admire the scenic beauty, and soak in the tranquillity of the place.
Things to carry
Indian wear
Thermals
Casual footwear
Jackets
12. Munnar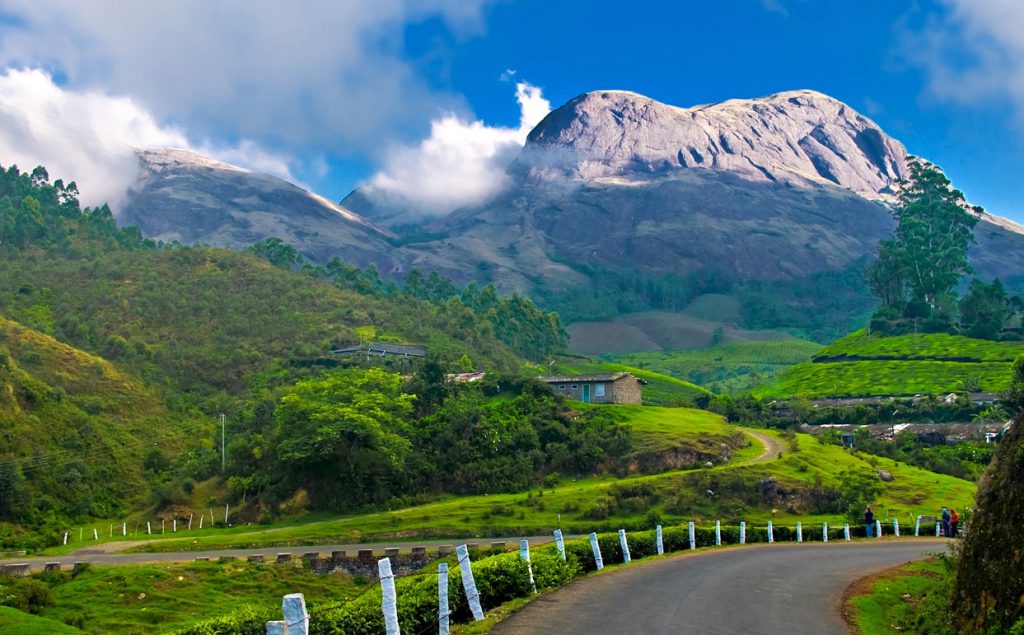 Munnar is a hill station located in the southwestern Indian state of Kerala, known for its tranquil and scenic beauty. It is a popular tourist destination, offering visitors lush green tea plantations, misty hills, and diverse wildlife. Munnar is also home to several national parks, nature reserves, and waterfalls, making it an ideal destination for nature lovers and adventure enthusiasts.
How to get there
Munnar has no airport located in the city itself. The airport in Cochin is the closest and is situated 110 kilometres away from Munnar by road. Travellers seeking to visit Munnar can book a ride with a transfer vehicle after arriving at Cochin Airport. Additionally, state-run buses are available, and the nearest railway station is in Aluva, located approximately 110 km from Munnar.
Things to do
Visit the Eravikulam National Park
The Eravikulam National Park is a wildlife sanctuary located in Munnar, famous for its endangered Nilgiri Tahr population. Visitors can take a guided tour through the park, enjoy the beautiful scenery and spot various species of flora and fauna.
Explore a Tea Plantation
Munnar is known for its vast tea plantations, and visitors can take a tour to learn about the tea-making process, history and culture of tea in the region. It is an excellent opportunity to witness the lush green landscapes and capture breathtaking views of the valley.
Trek to the Top Station
The Top Station is a high-altitude viewpoint located in Munnar, offering panoramic views of the Western Ghats. Visitors can trek up to the Top Station through the rolling hills, misty trails, and wildflowers.
Things to carry
Comfortable, loose-fitting clothes
Sunscreen
A good pair of hiking shoes
13. Kohima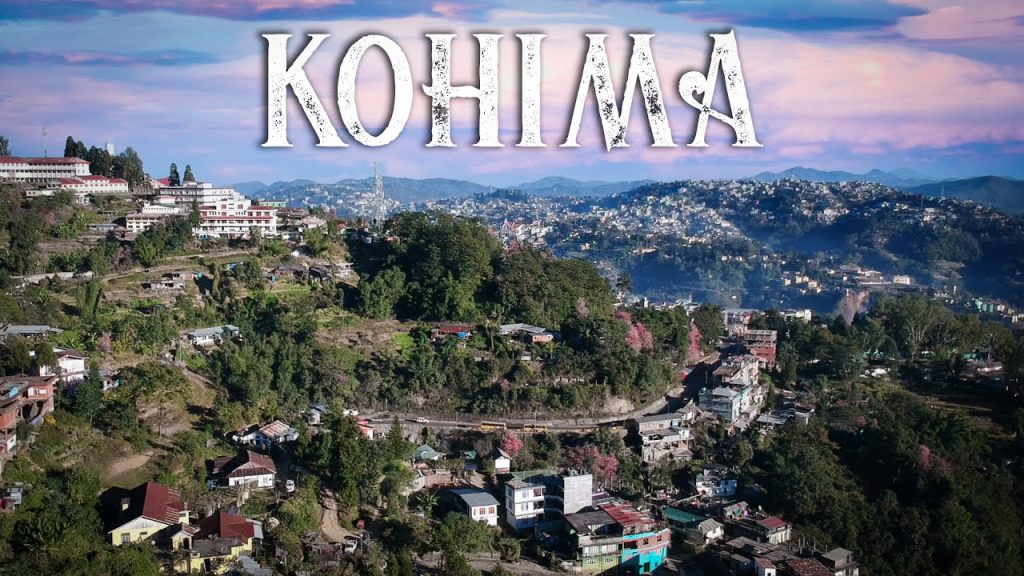 Kohima is the capital city of Nagaland, a northeastern state in India known for its rich history and culture. It is a popular tourist destination, offering visitors a glimpse into the unique Naga way of life, its vibrant festivals, and traditional handicrafts. Kohima is surrounded by picturesque hills and forests, making it a perfect place for nature lovers and adventurers.
How to get there
The Dimapur Airport, situated approximately seventy-four kilometers from Kohima, serves as the closest air terminal to Kohima city. Various important destinations within India, like Dibrugarh, Imphal, Kolkata and Guwahati can be reached directly from this airport. It is also quite easily accessible by railway, the nearest station being Dimapur.
Things to do
Visit the Kohima War Cemetery
The Kohima War Cemetery is a memorial built to commemorate the soldiers who lost their lives in the Battle of Kohima during World War II. Visitors can pay their respects to the brave soldiers, walk around the well-maintained gardens, and learn about the history of the battle.
Stroll through the Naga Heritage Village
The Naga Heritage Village is a unique attraction located in Kohima, which showcases the art, culture, and history of the indigenous tribes of Nagaland. Visitors can witness traditional dance performances, try local cuisine, and shop for handicrafts made by local artisans.
Trek to Dzx?kou Valley
The Dzx?kou Valley is a picturesque valley located near Kohima, famous for its stunning natural beauty and panoramic views. Visitors can trek through the lush green forests, enjoy the scenic beauty, and camp overnight to experience the serene ambience of the valley.
Things to carry
Government approval form
IDs
Light dresses
Breathable footwear
Time To Explore
India is a treasure trove of gems waiting to be explored during the summer season. From Ladakh's serene hills to Goa's bustling beaches, there is something for everyone here. It is truly a kaleidoscope of colors, sounds, and sights, making it a perfect destination to visit during the summer. So pack your bags, put on your shades, and get ready to create unforgettable memories that will last a lifetime in this land of diversity and mysticism!
14. Dhanaulti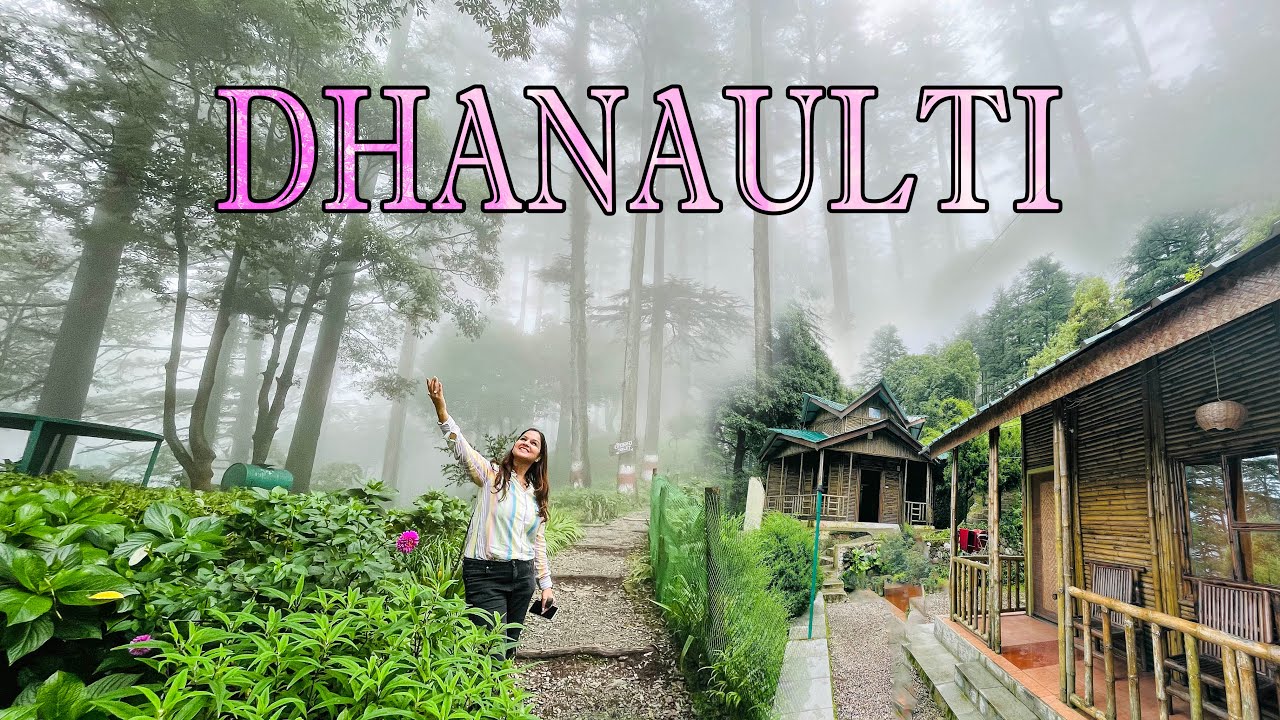 Located just 36 kilometers away from the bustling town of Dehra, Dhanaulti is an offbeat hill station in the northern state of Uttarakhand. You might know this state for Mussoorie, Rishikesh or Haridwar, but it is also home to some of the most tranquil hilltops. If you are looking for a quiet getaway amid lush green mountains or desiring to enjoy a cup of your morning tea surrounded by the mist of the hills, then this place is for you.
How to reach Dhanaulti?
The nearest airport to Dhanaulti is the Jolly Grant Airport located in Dehradun, the capital city of Uttarakhand. From the airport you can take a private taxi to Dhanaulti. Another way is to catch a bus or take a shared tracker from Dehradun.
Things to do in Dhanaulti
Eco Park
Enjoy a walk among the deodars of Dhanaulti's Eco Park. Expect a serene environment while walking through the park. If lucky and observant, you would also catch a glimpse of the Eurasian Jay, Common Bustard and more such beautiful birds. The park also has some of the most vibrant flora, specific to mountains and views that'll leave you in an awe.
Surkanda Devi
At just 81km from this hill station the Hindu temple of Surkanda Devi can be visited. The temple is dedicated to Sati, Lord Shiva's wife. You can get a view of the majestic Himalayan range from this temple. To reach this place travellers will have to trek for a few kilometers while enjoying the beauty of nature.
Things to carry
Light woolen wear
Medicine for cold and cough
Moisturizers, sanitisers
Water-resistant essentials like gloves, footwear and goggles
15. Ooty
A gem of the Nilgiris, this popular hill station is in the southern state of Tamil Nadu. Just like most hilltops in this list, Ooty also is popular for its scenic beauty and cool weather. But what makes this one unique is its fauna and the vast green tea plantation that are picture perfect. This place is also home to some variety of Nilgiri hill's famous Neelakurinji flowers that bloom once in 12 years.
How to reach Ooty?
Chennai, Bangalore and Mysore are the nearest cities to Ooty. You can catch a direct bus from any of these cities to Ooty. If you are planning to go by train, then you should book a ticket for Mettupalyam railway station. From here you can catch a bus or a private cab to Ooty.
Things to do in OOty
Summer Festival
Plan your vacay in the month of May to witness the grandiosity of the famous Otty's Summer Festival. You can enjoy flower shows, boat races and a variety of other cultural programmes during the fest.
Camping
Experience a bonfire under the starry sky. Doddabetta, one of the highest peak of Nilgiri, has some of the best camping sites around it. You can also book some outdoor recreational activities or look for tour packages that provide affordable camping facilities.
Things to carry
Mosquito repellant
Umbrella/ Windcheater
Light hoodies or pullovers
What Should You Pack When Vacationing in India in the Summer
Going on vacation to India in the summer can be an exciting adventure. With diverse cultures, stunning landscapes, and delicious food, India has something to offer for everyone. However, packing for a trip can be overwhelming, especially when it comes to hot and humid weather conditions. Here are some essential items to pack for your trip to India in the summer:
Light Clothing: India can get incredibly hot and humid in the summer months, so it's essential to pack light and breathable clothing. Pack comfortable, loose-fitting clothes made of natural fabrics such as cotton and linen. This will help you stay cool and comfortable while exploring the country's sights and sounds.
Sunscreen and Sunglasses: The sun can be harsh in India, so it's crucial to protect yourself from harmful UV rays. Pack sunscreen with a high SPF rating and apply it generously to your skin before heading out. Don't forget to bring a pair of sunglasses to protect your eyes from the bright sun.
Insect Repellent: Mosquitoes are prevalent in India and can transmit diseases such as malaria and dengue fever. Pack a reliable insect repellent and apply it regularly to keep the bugs at bay.
Medications: If you have any pre-existing medical conditions, make sure to pack enough medication for your trip. Also, bring along some basic first aid supplies such as bandages, antiseptic creams, and pain relievers.
Portable Fan or Cooling Towel: While air conditioning is prevalent in most hotels and restaurants, there may be times when you find yourself in a hot and stuffy environment. A portable fan or cooling towel can come in handy during these times, providing some relief from the heat.
Hat or Cap: A hat or cap can be a lifesaver when traveling in India during the summer months. It can protect your head and face from the scorching sun and help keep you cool.
Reusable Water Bottle: Staying hydrated is crucial when traveling in hot and humid conditions. Pack a reusable water bottle to fill up at the hotel or restaurants to avoid buying single-use plastic bottles.
Packing for a summer vacation in India can be challenging, but with the right items, you can stay comfortable and safe while exploring the country's wonders. Don't forget to pack light and breathable clothing, sunscreen, sunglasses, insect repellent, medications, a portable fan or cooling towel, a hat or cap, and a reusable water bottle to make the most of your trip. Happy travels!
FAQs
1. What are some of the best places to visit in India during summer?
Some of the best places to visit in India during summer are Ladakh, Manali, Shimla, Darjeeling, and Ooty. These places offer breathtaking views, pleasant weather, and a variety of outdoor activities to indulge in.
2. Is it safe to visit India during the summer months?
Yes, it is generally safe to visit India during the summer months. However, it is important to take necessary precautions such as carrying sufficient water and wearing sunscreen to protect oneself from the heat.
3. What is the best way to travel to these summer destinations in India?
The best way to travel to these summer destinations in India is by road or air. Most of these places have well-connected airports and roads that make transportation easy and convenient.
4. What are some of the outdoor activities that can be enjoyed in these summer destinations in India?
In these summer destinations in India, visitors can indulge in a variety of outdoor activities such as trekking, camping, white-water rafting, paragliding, and mountain biking. These activities are great for adventure enthusiasts and nature lovers.
5. What is the ideal duration to plan a trip to these summer destinations in India?
The ideal duration to plan a trip to these summer destinations in India depends on the place you choose to visit and your travel preferences. However, a minimum of 3-4 days is recommended to explore these destinations and indulge in the activities they offer.
Time To Explore!
India is a treasure trove of gems waiting to be explored during the summer season. From Ladakh's serene hills to Ooty's tea estate, there is something for everyone here. It is truly a kaleidoscope of colors, sounds, and sights, making it a perfect destination to visit during the summer. So, pack your bags, put on your shades, and get ready to create unforgettable memories that will last a lifetime in this land of diversity and mysticism.