Get those customized passport holders ready 'coz the much-awaited foreign trip is now possible for anyone who has a lust to explore. Gone are the days when international travel was considered a luxury, restricted only to a few lucky ones. Traveling to foreign lands has become easier than ever, thanks to the amazing deals and offers you can benefit from.
If you begin to plan your foreign trip a couple of months in advance, it will cost you less than an iPhone. That's right, fellas! All your dreams to make some incredible Instagram-worthy pictures are going to come true if you know the right travel hacks. 2023 is the year for change, and let's begin to tick off all the bucket-list items, one destination at a time if the pandemic goes away in the next few months.
Top 10 Cheap International Destinations From India in 2023
Seychelles, East Africa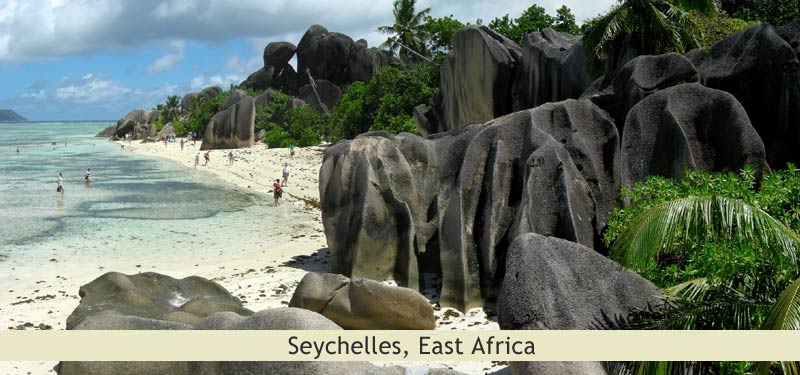 A la-la-land for all the beach bums, Seychelles is one of the most beautiful places you will ever set your foot on. An archipelago of almost 115 islands, this little wonderland is the dream destination for all photography lovers. Seychelles' pristine beaches are nothing short of the perfect holiday destination if you want to leave behind the drudgery of life and sip in your favorite drink on a white sand beach.
Best Places To Visit In Seychelles
Mahe Island
Praslin Island
La Digue Island
How To Reach Seychelles From India?
You can take a flight to Mahe Island from various places in India like New Delhi, Bangalore, Mumbai, etc. On average, a round trip air ticket from New Delhi to Mahe Island will cost you around 35,000 per person. If you're lucky enough to spot a deal online, you can get the tickets for an even lesser price.
Things To Do In Seychelles
Snorkeling
Swimming
Beach Hopping
Scuba Diving
Round-trip Flight Tickets Cost From India To Seychelles: The flight tickets to Seychelles should be booked at least 2 months in advance to save more money. You can also scout for the Makemytrip offers on international flights and hotels in Seychelles to save your wallet from burning.
From New Delhi To Mahe Island: Approx Rs 36,000 (round-trip)
From Mumbai To Mahe Island: Approx Rs 36,000 (round-trip)
Philippines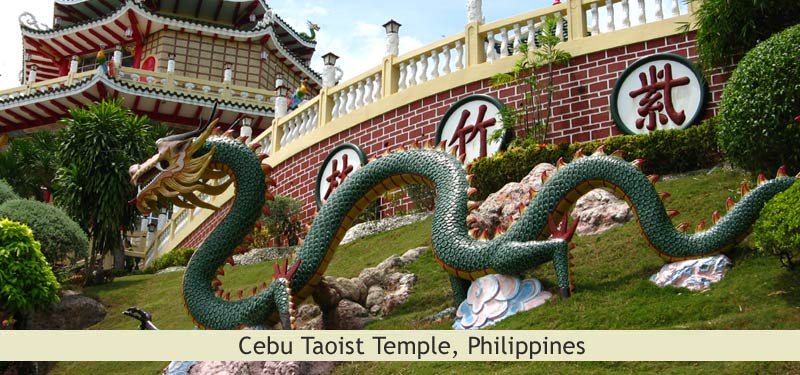 Boasting about the 3 beautiful island groups called Luzon, Mindanao, and the Visayas, Philippines, can be a visual treat for all beach lovers. With over 7,000 islands, the Philippines is certainly going to blow your mind away with the beauty that this country in Asia beholds. This place is also home to some of the best coral beds in the world, so in case you fancy scuba diving, this could be your newly-found paradise.
Places To Visit in the Philippines
Batad Rice Terraces
Banaue Village
Manila
Boracay
Puerto Princesa
Sagada
Coron Island
Cebu
Things To Do In The Philippines
Attend Cebu Sinulog Festival
Mountain Biking In Davao
Trek to the Taal Volcano
Indulge in water sports including Kayaking, Scuba diving, etc.
Visit the casinos during the night
Go for local food tasting
Plan to visit the Republic of the Philippines again as 1 trip to this island land is never enough
How To Reach the Philippines From India?
Currently, there are no current flights to the Philippines from India but you can always board a connecting from India to Manila via Bangkok, Singapore or Kuala Lumpur. You can take flights from Madras, Kolkata, Bengaluru, etc.
Round-trip Flight Tickets Cost From India To The Philippines: You can take flights from various Indian cities. It's advisable to look for the best flight offers to save more on your travel bookings. You can even use emirates coupon code to travel to your favorite vacation places in the Philippines at affordable prices.
From New Delhi To Manila – Rs 22,000 (round-trip flight cost)
From Bangalore to Manila – Rs 19,000 (round-trip flight cost)
Sri Lanka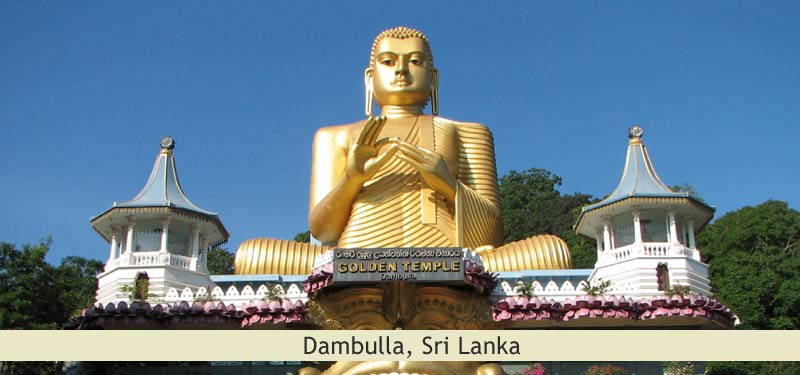 A treasure trove of all things natural and beautiful, Sri Lanka is a package if you're looking for affordable international destinations with both beaches and mountains. An island country, Sri Lanka is the immediate neighbor to India and the travel history to Sri Lanka from India dates back to the mythological time of Ramayana. Whether it is for your honeymoon or a solo trip, Sri Lanka is going to be a great host!
Places To Visit In Sri Lanka
Adam's Peak
Galle and his Dutch Fort
The Temple of Tooth and Kandy
Mirissa
Nuwara Eliya
Dambulla Golden Cave Temple
Sigiriya
Polonnaruwa
Things To Do In Sri Lanka
If you are traveling to Sri Lanka in March, don't forget to attend the Love Sri Lanka Fest
Take a train tour to Ella
Water sports on the beaches
Visit the Buddhist temples
Go safari in Kaudulla National park
Watch a sunset on the rope swing in Dalawella
Best Time To Visit Sri Lanka: Located very close to the Equator, Sri Lanka is mostly hot throughout the year. However, the best time to travel is between November to April. If you're not afraid to get drenched in the rain, you can visit the island country during Monsoon as well.
Round-trip Flight Tickets Cost From India To Sri Lanka: if you plan well in advance, flight tickets to Sri Lanka can be cheaper than your travel within India. To make it even cheaper, you can look for the best offers on international flight tickets.
From New Delhi To Colombo – Rs 13,000
From Chennai To Colombo – Rs 8,000
Pro Tip: Apply for Visa online before you travel to Sri Lanka to avoid last-minute chaos.
Kenya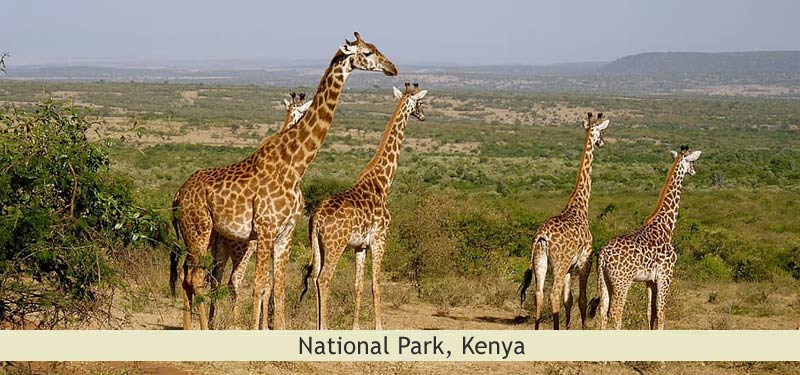 A tapestry of cultures, Africa will certainly make you want to jump off the bed and get going to explore the wilderness that the country beholds. If there's one thing that almost everyone has on their travel bucket list, it's Africa Safari. Excited already? Book your tickets to Kenya to let this dream come true.
Places To Visit In Kenya
Nairobi
Maasai Mara
Lamu Island
Hell's Gate National Park
Lake Bagoria
Things To Do In Kenya
Stay at the Giraffe Manor
Foster a baby elephant
Africa Safari – A MUST!
Stay at Mahali Mzuri
Feed the Rhinos
Stand on the Equator – Literally!
Round Trip Flight Tickets To Kenya From India: Traveling to Kenya isn't budget-wrecking but it still needs a decent amount of expenditure. For the best experiences, it's advised to look for the best travel offers before booking your flight tickets and save more money for the adventure.
Kolkata To Kenya – Approx Rs 31,000 (round trip)
Delhi to Kenya – Approx Rs 29,000 (round trip)
Pro Tip – Keep enough cash as finding an ATM that accepts foreign cards is a task!
Jordan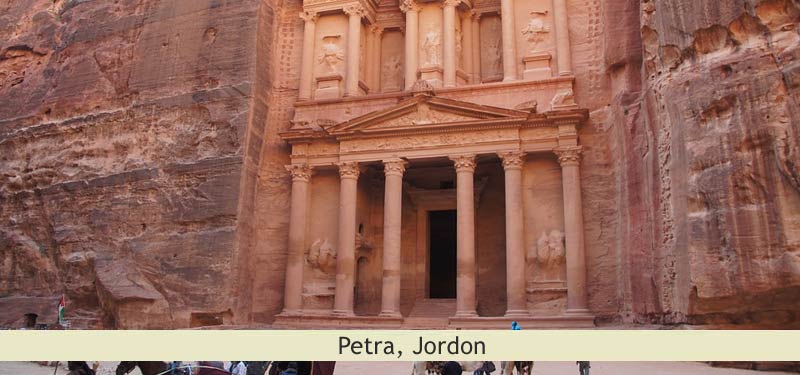 Whether you are a history buff or run behind the most scenic landscapes for your postcard-perfect picture, Jordan has them all! A UNESCO World Heritage Site, Jordan is a popular choice for people who like off-beat travel. And not to forget, Petra is home to movie shooting from all parts of the world. Scenes from movies in Bollywood and Hollywood like Krishh, Aladdin, etc., were shot in Petra.
Places To Visit in Jordan
Petra
Dead Sea
Wadi Rum Desert
Aqaba
Amman
Things To Do In Jordan
Walk between 1500 candles to reach Treasury at night in Petra
Go Scuba-diving in Aqaba
Take a Mud-Mask at the Dead Sea
Desert Safari
How To Travel From India To Jordan?
There are multiple flights from India to Jordan. Check for the best offers on flights and choose an off-season date for cheap tickets.
Delhi to Jordan – Rs 30,000 for round trip tickets
Mumbai to Jordan – Rs 26,000 for round trip tickets
Cambodia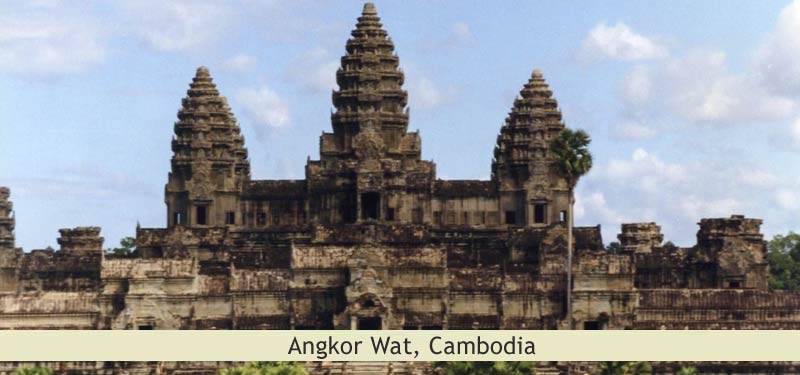 Traveling to Cambodia? Here's your little post-it for the tidbits that you need to know before you book your tickets to Cambodia. This South-Asian country has some of the most beautiful architecture and white sand beaches that you can admire and tell stories about in your 60s. It's a cheap international country to travel in 2023 from India without breaking your budget.
Places To Visit In Cambodia
Bokor National Park
The Killing Fields
Angkor Wat
Phnom Penh
Sihanoukville
Battambang
Things To Do In Cambodia
Visit the ruins in Ta Prohm
Cook Khmer Food with the locals
Visit the floating villages of Tonle Sap
Appreciate the beautiful architecture
Eat on the streets
How To Travel To Cambodia From India?
There are flights from various metro cities in India to Cambodia. You can catch a flight from Bengaluru, New Delhi, etc.
Bengaluru to Cambodia – 14,000 for round trip tickets
Delhi to Cambodia – Rs 16,000 for round trip tickets
Pro Tip: Read up about the history of Cambodia and learn a few local phrases. Also, never walk alone at night.
Maldives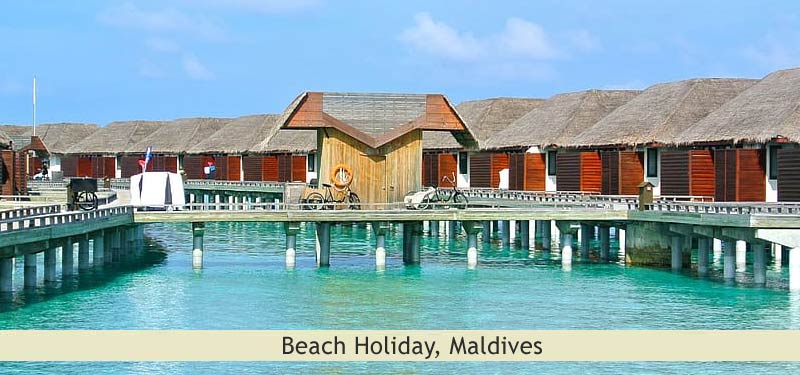 The most sought-after holiday destination for most Bollywood stars, Maldives is yet another beautiful and affordable international destination to travel from India in 2023. With its pristine beaches and beautiful landscapes, this place is certainly going to make you forget all the plain vanilla days you've been living all along. It's a place to soak in the therapeutic waves and refreshing breeze. (Yes, we know, you're already sipping in fresh coconut water on the beach, in your imagination)
You might be thinking about the expensive flight charges, right. Do not worry! By using the qatar airways voucher code, you can save up to 50% off on the flight booking.
Places To Visit In Maldives
Male Island
Baros Island
Huvahendhoo Island
Majeedhee Magu
Utheemu
Mafhushi
Gan
Things To Do In Maldives
First things first, SIT BACK AND RELAX! (You're here for a vacay!)
Spend time star-gazing on Bioluminescent Island
Indulge in Water sports to witness a paradise underwater
Visit the China-Maldives Friendship Bridge
Pray at the Grand Friday Mosque
Visit the Art Gallery
Travel To The Maldives From India
Bengaluru to Male – Rs 12,000
Delhi/Mumbai to Male – Under Rs 16,000 (round trip)
Bhutan

Well, you gotta leverage the perks of sharing borders with the "world's Happiest Country" Bhutan. Apart from witnessing the land of Buddhist culture, happy faces, mountains, and everything beautiful, one of the biggest benefits of traveling to Bhutan from India is the easy road connectivity. You can travel to Bhutan by road from India. Yes, that means the bike trip is now possible!
Places To Visit In Bhutan
Paro
Thimphu
Trongsa
Punakha
Wangdue Phodrang
Jigme Dorji National Park
Things To Do In Bhutan
Trek to Mount Jomolhari
Go for Rafting in Paro
Attend Bhutan Paro Festival
Go For the Tiger's Nest Monastery Trek
Go for the refreshing Hot Spring Therapy
Attend Bhutan Festival
How To Reach Bhutan From India?
The perks of visiting this neighboring country are that you can easily go for a road-trip to Bhutan with your gang without spending a fortune. People live to visit Bhutan on the bike, riding through the most beautiful trails.
Best Time To Visit Bhutan
Bhutan experiences a moderate temperature throughout the year. However, check for the dates of the famous Bhutan Festivals before booking your tickets.
Belarus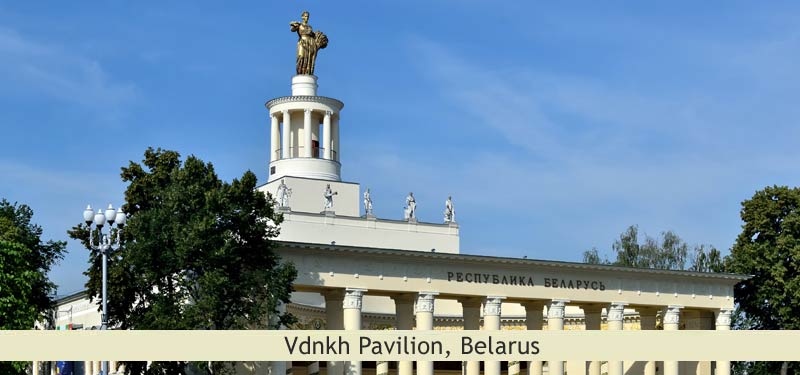 Can you think of going to Europe on a budget? Well, yes, with Belarus on your list, you can certainly travel to Europe on a shoestring budget. With its Stalinist architecture, the country is attracting tourists from all parts of the world, thanks to the relaxed visa rules. So what are you waiting for? It's time to pack your bags and explore this less talked about country in Europe.
Places To Visit in Belarus
Minsk
Polotsk
Lida Castle
Brest Fortress
Dudutki
Things To Do In Belarus
Visit the Stalin Line Museum
Learn the art of Baking Bread
Visit the Castles
Go Kayaking
Walk around
Flights From India To Belarus
Mumbai to Minsk – Rs 40,000 round trip
Delhi to Minsk – Rs 36,000
Myanmar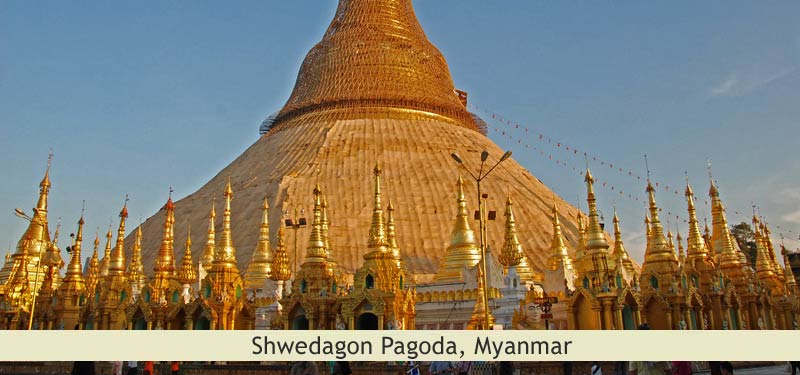 Since India shares borders with Myanmar, it's very easy to travel to this small yet wonderful country. Myanmar and India are connected in more ways than one. Not just the history, there are multiple cultural similarities that the two countries have in common. One can easily travel to Myanmar on a budget and live a beautiful experience.
Places To Visit In Myanmar
Sule Pagoda
Inle Lake
Shwedagon Pagoda
Mount Popa
Bagan
Things To Do In Myanmar
Myanmar is the perfect place for those who like a peaceful, laid-back vacation, away from the clamor. Consider visiting:
Bagan for a beautiful sunrise
walk amidst the thousand stupas at Kaku
take a sunset boat ride at Inle Lake
How To Reach Myanmar From India?
Apart from flights, you can also board a bus to reach Myanmar from India's Northeast region.
Delhi to Yangon – Round trip Rs 15000
Kolkata to Yangon – Rs 12000
This was our ultimate guide to India's best cheap international travel destination that you can visit without spending a fortune. For all these countries, you can easily apply for an e-Visa and enjoy a hassle-free vacation. While you're at it, don't forget to leverage the best coupons from GrabOn!