Gone are those days when you had to wait for a pigeon to fly by and take your message tied to its tiny feet. No more message in a bottle if you are stuck on an island. Bad news for the folks in Diagon Alley and at Eeylops Owl Emporium too! In case you were frozen in an ocean, the world now runs on text messaging and chat apps! And it all started in 2009 when WhatsApp started this domino effect. And the world hasn't looked back ever since. However, it is not just one app that is making the ranks now. With multiple apps into the picture, users are now spoilt for choices.
There are loads of options now. With the likes of Telegram, IMO Snapchat into the mix, it is now "who to chat with" but on "which app"! To make decisions easy for you. I have decided to list down the most popular and best apps, based on user functionality and the technology they have to offer. Be it Android or iOS, here are the apps that will make even the longest distance a text away (literally). Most of these apps are free and works over an Internet connection (4G/3G/2G/EDGE or Wi-Fi).
10 Best Text Messaging Apps for Android and iOS for 2022
Best Text Messaging Apps for Android and iOS
WhatsApp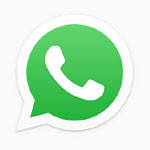 Anyone who owns a smartphone cannot NOT have a Whatsapp account. In fact, most phones come pre-installed with it. With over 1 Billion downloads on the App Store alone, there is little doubt when it comes to dominating the messaging app sphere. With loads of features and end-to-end encryption, chats stay secure. Plus there is now an option to make payments through Whatsapp (only in India), WhatsApp Web and media sharing.
Features:
WhatsApp doesn't charge anything, be it national/international texts or calls
End-to-end Encryption, no more spying on your private texts
Delete texts and media; no more regrets
No hassle over username and password based logins
Share videos, links, photos, contacts, locations and much more
Huge emoji selections to chat the fun way
Free voice calls and video calls
WhatsApp is immensely popular in Brazil and India. Most Asian countries (except China) are WhatsApp users as well. In 2014, Facebook bought WhatsApp.
Installs: 1,000,000,000+
Reviews: 92,016,658
Rating: 4.4
By: WhatsApp Inc.
Facebook Messenger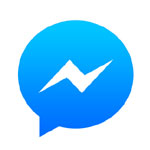 The reason why Facebook had to buy WhatsApp is because their original messenger app was under severe threat from WhatsApp. Not to forget, WhatsApp swayed people from Facebook itself. However, things seem to have stabilized since then. Facebook Messenger is the most used app in North America, according to Similarweb. Since it separated itself from Facebook Chat, it has been growing at an exponential rate.
Features:
Send voice messages, make calls or video calls, without compromising on the quality
React to comments; makes conversations interesting
You can chat with businesses who have a Facebook page. In 2019, it is most companies
One integrated app for SMS and messenger
Play games with friends
Looks great and can have a change in interface with their dark theme mode
Facebook Messenger has over 1B+ downloads.
Installs: 1,000,000,000+
Reviews: 67,306,227
Rating: 4.1
By: Facebook
Kaizala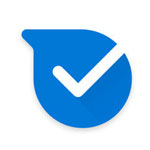 The new kid in the block is kicking doors down and taking things like a storm. Microsoft's new app is built for everyone, businesses and friends alike. Released recently, they have already acquired more than a million downloads, and steadily increasing. As they put it on their website, "Microsoft Kaizala is a phone-number based, simple, and secure mobile chat app that enables you to connect and coordinate work across your network – your organization, vendors, partners, suppliers, and customers." They house some really amazing features.
Features:
Secure with a lot of protection protocols, this encrypted messaging app has all the necessary regulations like GDPR, ISO 27001, SOC1, and HIPAA
They have loads of interactive features like polls and surveys ingrained in the app
Share information across multiple modes of media like photos and videos
You can track operational efficiency by assigning jobs through the app and checking the completion level
Create a task checklist
Submit bills and expenses
As of now, Kaizala is just active in specific countries but the company is eyeing a massive expansion. If you check their app, you will know why I am confident this app will be huge in days to come.
Installs: 1,000,000+
Reviews: 18,343
Rating: 4.6
By: Microsoft Corporation
Related Reading: 10 Best Medicine Delivery Apps
Snapchat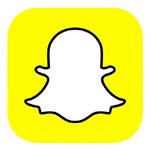 Snapchat has created waves since it launched. Its craze was so much that once it was rumored that Facebook wants to buy it, and after it got denied, it is slowly starting to gut Snapchat to halt down its user growth. With over 187 active million users per month and has redefined social media interactions making itself the first of its kind, Snapchat is one of the best messaging apps and provides a lot of security.
Features:
Conversations through pictures and captions only. The first of its kind
You can chat with friends with live messaging
Lots of emojis, filters and lenses to choose from
Post stories and get reactions and interactions on it
Installs: 500,000,000+
Reviews: 1,97,23,385
Rating: 4.1
By: Snap Inc
Viber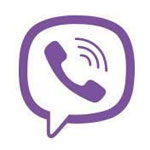 Known for its security and reliability, Viber has a wonderful secret chat feature. With its end-to-end encryption, it is used by many as a secondary backup app and particularly popular in countries like Kyrgyzstan, Ukraine, Belarus, Israel, Armenia, Azerbaijan, Bosnia and Herzegovina.
Features:
Fully sync with your desktop and tablet
Group chats, video calls and voice calls
Self-destruct messages so that no one can read them
You can get a wide range of emojis, stickers and GIFs
Viber has over 500M downloads and is steadily growing strong every day.
Installs: 500,000,000+
Reviews: 1,29,64,507
Rating: 4.4
By: Viber Media S.à r.l.
WeChat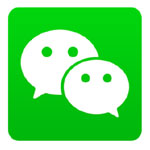 The answer to WhatsApp in China, WeChat has an extremely strong user base in China. The country uses WeChat not only as a messaging app but for social media and payments. They have more than a billion active users per month but their base outside China is considerably low.
Features:
Create huge groups on WeChat with over 500 members
Free voice and video calls on the app
Share real-time location, images and videos. You can also post stories
Huge selection of stickers
WeChat is the only app that has a TRUSTe certification for their privacy
WeChat was released in 2011 and by 2018, they grew to be one of the largest messaging apps in the world with a very active monthly user base.
Installs: 100,000,000+
Reviews: 56,55,314
Rating: 4.2
By: WeChat
Line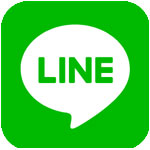 Line has an interesting backstory. It started off as a disaster response during an earthquake in Japan way back in 2011. The earthquake damaged Japan's telecommunication networks and to rely on communication it started off using the internet as a medium of communication. It proved to be immensely popular and now Line enjoys over 300 million active monthly users.
Features:
Autosync with desktop and tablet
You can create polls and surveys
Free voice and video calls
Get loads of stickers for popular pop-culture characters
Play games with your friends
Line has over 500M downloads and has a huge base in Japan and a considerable base outside Japan as well.
Installs: 500,000,000+
Reviews: 1,15,89,545
Rating: 4.2
By: LINE Corporation
IMO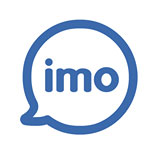 IMO is known for its high-quality video calls and although it provides text messages as well, it is much more popular for its video call features. It has a very strong user base in Turkmenistan.
Features:
High-quality video and voice calls on Android and iPhone
Free and unlimited messages and video and voice calls
Group video calls, along with sharing of images and videos
Hundreds of free stickers for your use
IMO has managed to create a niche user base for itself.
Installs: 500,000,000+
Reviews: 53,64,256
Rating: 4.3
By: imo.im
Telegram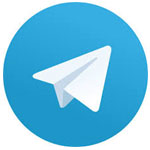 Telegram was massively popular at one point of time but after a lot of criticism, its growth grew stagnant. Cryptography experts claimed that it stored user messages, while Telegram defended it saying that it does so to ensure no third-party can access it. They were also criticised for using custom-designed encryption that has not been proven reliable or secure.
Features:
Automatic synching-in feature
Secure chats with options like self-destruction of messages and secret chats, ensuring protection
Easy sharing of images and videos
Create group chats for up to 200,000 members
Editing tools within the app for photos and videos
Loads of stickers and emojis to make conversations fun
Despite the criticism it faces, we love Telegram and consider it a powerful and safe messaging app. It has over 100M downloads on the App Store.
Installs: 100,000,000+
Reviews: 38,05,513
Rating: 4.4
By: Telegram FZ-LLC
Kik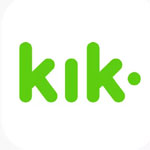 Very popular amongst teenagers, this app has a lot of young users. You can access a whole features including instant messaging, videos and photos. However, this app receives a lot of flack for increasing cyber-bullying and harassment due to complete anonymity.
Features:
Group chats
Secure and anonymity
Find people of similar interests
Kik has over 100M downloads since it was launched in 2010.
Installs: 100,000,000+
Reviews: 24,72,835
Rating: 4.3
By: Kik Interactive
Be it iOS or Android, these messaging apps are getting immensely popular day-by-day. Let us know which of these apps are your favourite. Messaging apps are the present and future of communication.