Wi-Fi routers are considered as the silent heroes of modern smart homes, as these devices ensure that you always stay connected with smartphones, smart TVs, and other mobile devices. Wi-Fi routers have become a must-have device at every home, as they are capable of handling the growing demand for gaming, streaming, and surfing.
If the members of your family are craving for bandwidth to fulfill their need for streaming online videos, then bringing home a new Wi-Fi router will make a huge difference. We have put together a list of top-selling routers to handle your wireless networking demands to help you identify the best one.
List Of 10 Best Wifi Routers In India for 2023
Last update was on: January 30, 2023 6:50 pm
D-Link DIR-615 Wireless-N300 Router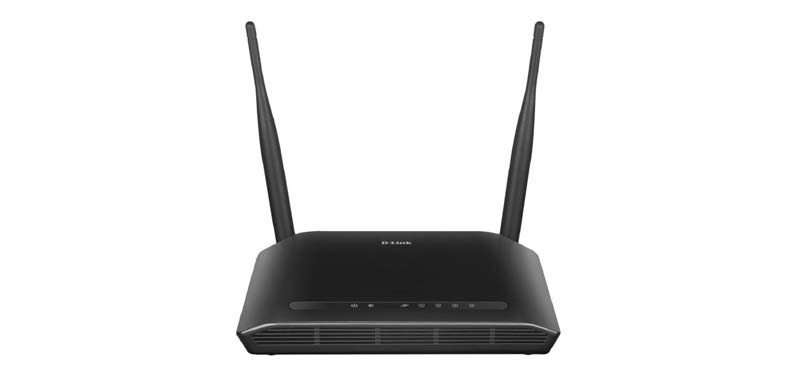 The D-Link wireless router is a perfect choice to replace your current wireless home network, as it is equipped with superior features to assure unmatched performance, better network security, and excellent coverage of 450 SQ. Ft. It is smart enough to handle up to 12 devices, as it comes with QoS bandwidth optimization to deliver smooth streaming across your home network. It is also compatible with the wireless devices of the earlier generation.
The Setup wizard of this Wi-Fi router with Repeater mode lets you use it in a couple of minutes. It has NAT and SPI active firewalls to prevent online attacks. It is specifically designed to save energy and comes in recyclable packaging. This lightweight device in black weighs just 64 grams.
TP-Link TL-WR845N 300Mbps Wireless-N Router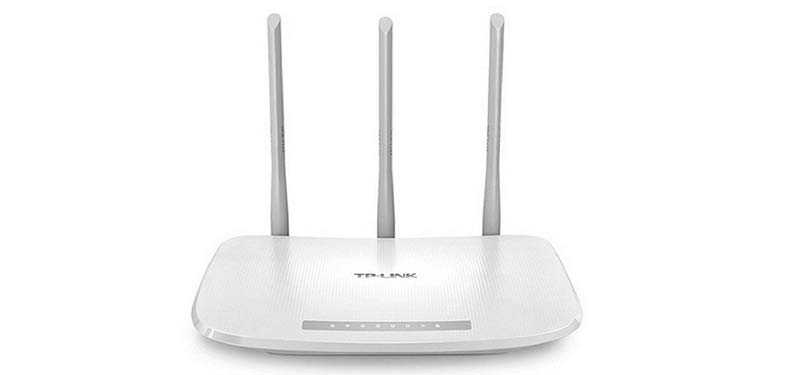 Be it browsing the web, send or receive emails, lag-free gaming or video streaming in HD quality, this TP-Link Wireless Router is capable of handling it all. It can connect up to 14 devices simultaneously and is suitable for covering homes with up to 1500 SQ. Ft area. This Wi-Fi device has a working speed of 300 Mbps at a range of 2.4 GHz.
The interface of this router supports a WAN port of 10/100 Mbps and 4 LAN ports of 10/100 Mbps. It is fitted with three high-gain antennas of 5 dBi to assure perfect stable connectivity. Tether App backs the router for quick setup and management, and it supports parental control and guest network feature.
TP-Link Archer C6 Gigabit Wi-Fi Router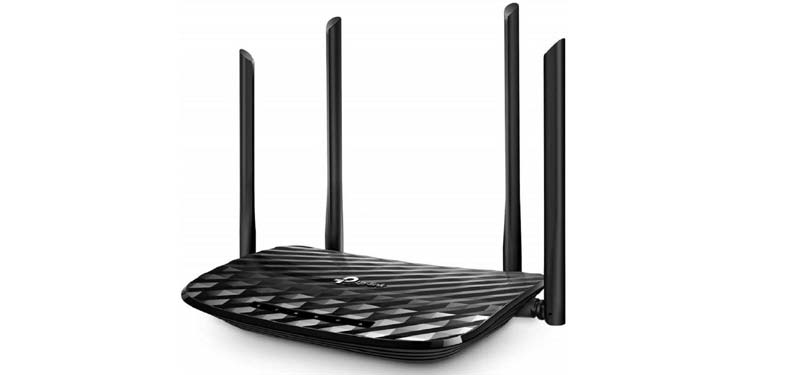 The sleek-looking TP-Link Archer C6 Wi-Fi router is a great choice for smooth home network connectivity, as it utilizes 802.11ac Wi-Fi technology to deliver blazing performance. The Access Point Mode of this router helps to share the wired network with wireless ones. The Tether app helps in simple installation and quick management of network settings.
It is offered with a single Gigabit WAN port as well as 4 X Gigabit LAN ports to deliver 10X fast performance when compared with the regular Ethernet connection. This dual-band Wi-Fi router of 2.4 GHz provides connectivity at a speed of 300 Mbps, which is perfect for everyday activities like browsing and sending emails. The 5 GHz band, on the other hand, is best for online gaming and HD video streaming, as it has a speed up to 867 Mbps.
TP-Link TL-WR841N 300Mbps Wireless Router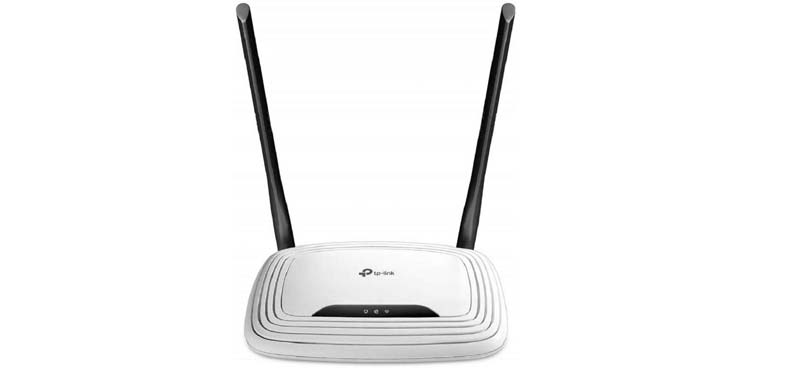 TP-Link offers this multitasking wireless router to fulfill all your demands right from gaming VoIP, web browsing, online video streaming to emailing. It is compatible with IPv6 devices and has advanced security encryptions that can be activated with its WPS button to protect your devices connected to the network. This Wi-Fi router provides you complete network control to allocate more bandwidth to specific devices.
Its wireless speed of 300 Mbps is best for sensitive applications, and the guest network feature provides individual access to the home network to your guests. The dual antennas of 5 dBi improve wireless stability and robustness. Plus, this router comes with Tether app support for easy installation and has a parental control feature to keep an eye on your kid's internet usage.
TP-Link Archer C60 AC1350 Wireless Dual Band Router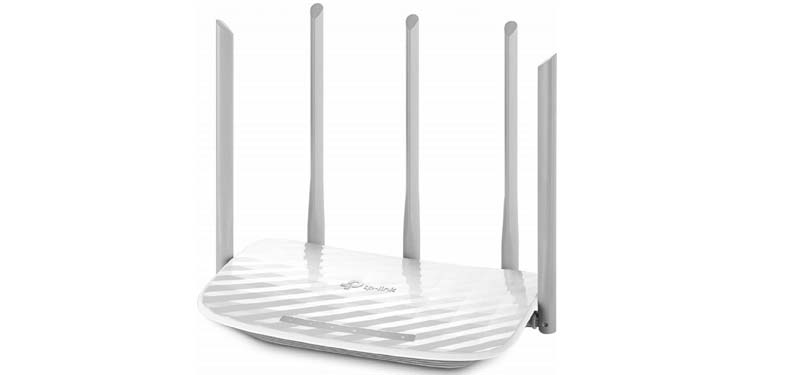 The Archer c60 wireless router from TP-Link is specifically designed offered with the advanced wireless standard, 802.11 ac, to unleash the potential of all the wireless devices. It is capable of running the applications at triple speed and can be connected up to 14 devices. This router is innovatively designed with two 5 GHz antennas and three 2.4 GHz antennas for optimizing the Wi-Fi coverage up to 300 sq ft. Area.
Setting up this TP-Link wireless router is a breezy business, as it has an intuitive web interface and Tether app support. This device also has a Guest Network Access feature and simple parental control feature to set up a blacklist to limit online access.
iBall iB-WRB333N 300M MIMO Wireless-N Broadband Router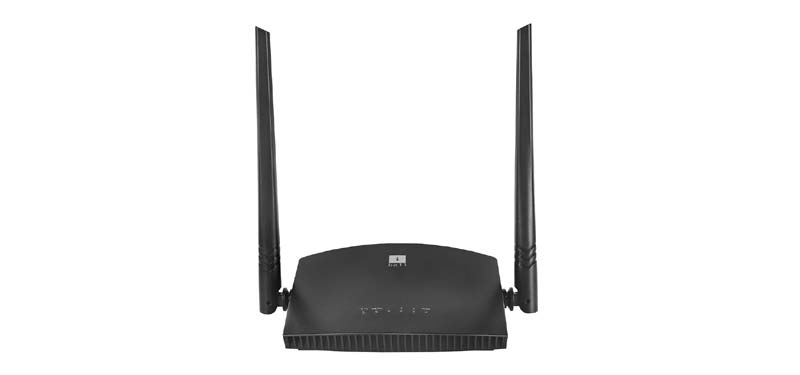 If you are on the lookout for a Wi-Fi router that can let you download HD movies in a jiffy, stay in touch with your friends through lag-free video calls or seamlessly stream your favorite videos, then go for the iBall Wireless-N Broadband Router. It is designed with triple LAN ports for connecting with other devices quickly.
The broadband router is based on the latest MIMO technology for cutting down errors while improving the data speed. Its dual omnidirectional antennas of 5 dBi provide steady wireless data transmission. The Universal Repeater feature gives a boost to the Wi-Fi signals for the best coverage. This device has a URL filter, MAC and IP firewall features for added security.
Tenda N301 Wireless-N300 Easy Setup Router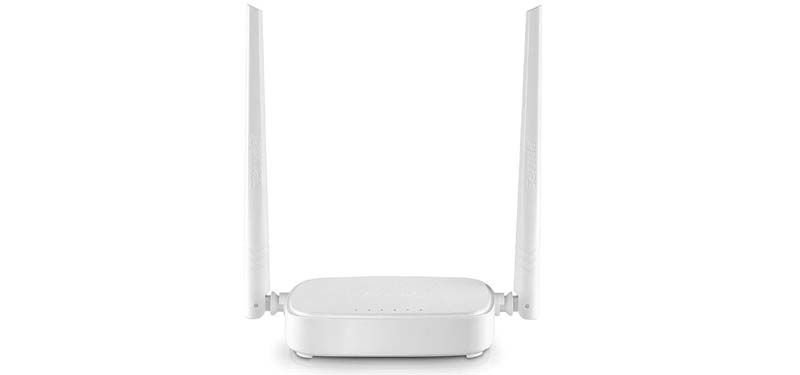 The Tenda wireless router is an apt choice for every home user, as they can set it up very easily. This router device with five dBi antenna is compliant with IEEE802.11n standard networks, which makes it a perfect choice for home networks. It maintains a wireless speed of 300 Mbps to support all kinds of everyday online tasks, such as online gaming, communicating through emails, stream videos, video calls, chats, and much more.
The Tenda Wi-Fi router can also double up as a client router for establishing a wireless connection with the ISP network or share online connectivity through uplink AP while ruling out dead points.
TP-Link TL-WR820N 300Mbps Wireless N Speed Router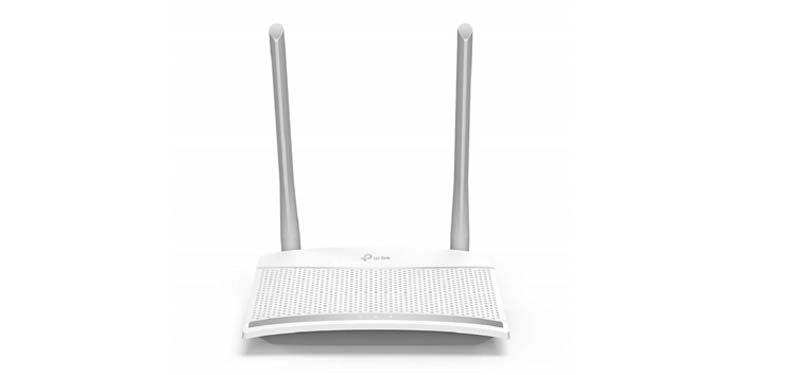 The TP-Link TL-WR820N Wireless N Speed Router is capable of handling the demands of high-end users by catering to their bandwidth-sensitive activities and for home users with basic online tasks. This device is best for offering excellent coverage up to 1500 sq ft area and can establish a connection with up to 14 devices.
This router performs at the top speed of 300 Mbps with 2.4 GHz range to deliver lag-free online movie watching, video streaming, gaming, and much more. It allocates specific bandwidth from home network to your guests with the Guest Network feature and has an access control feature as well as a parental control facility.
TP-Link Archer C50 AC1200 Dual Band Wireless Router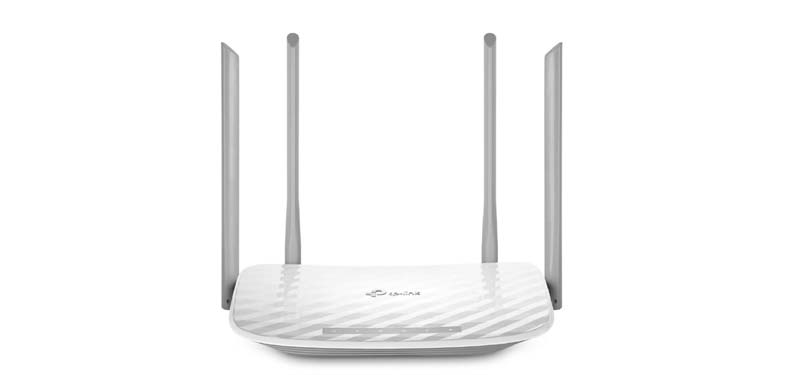 The TP-Link Wireless Router with the advanced 802.11ac is a perfect choice to enjoy seamless online gaming and HD video streaming at high speed. It is capable of operating with two dedicated networks having 5G Hz and 2.4 GHz bandwidth to take care of intensive online tasks as well as basic tasks. The four antennas of this device stabilize the connections, and it is compatible with the advanced generation of Internet protocol, IPv6.
The guest network feature helps in offering secure wireless internet access to your guests, and the parental control feature helps in restricting the child's online activity. It can connect up to 14 devices within a range of 3000 sq. Ft. area. The router can be managed and set up quickly with the Tether app.
D-Link DIR-825 AC 1200 Wi-Fi Router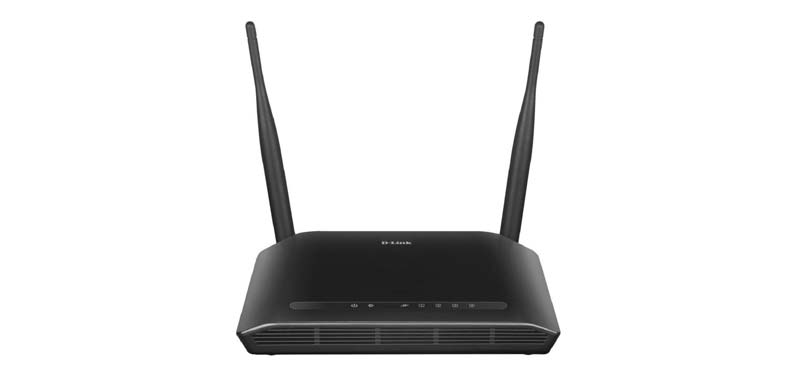 The D-Link Wi-Fi router with dual-band support helps you perform browsing, download, and streaming online videos while staying connected with 20 devices at the same time. The dual-band technology it uses along with DDS or D-link Direct Service provision makes it an apt choice for SOHO environments.
The device is equipped with high-end security features to keep your online data safe from the network hackers. It is capable of transmitting with 2.4 GHz to 5 GHz frequency at the top speed of 1200 Mbps, and the four high-gain antennas allow the best coverage. The USB port in this router helps in connecting storage devices, and the push button ensures the device added to your home network is protected.
With that, we conclude our list of the best 10 wireless routers available in India to stay connected with your loved ones, enjoy entertainment, and handle your office tasks simultaneously. While choosing a Wi-Fi router, make sure to make a note of the factors like the coverage area, the number of persons who might be using it and the devices that will be connected to it.