We are sure you have been a broke college student before or at least have someone at home who drones on and on about their struggle with the old-school laundry washing soaps, sores on the palms of their hands and the back pain. Or maybe, you are one of those poor millennials who was just thrown down the not-so-fond memory lane.
Needless to say, the advent of washing machines has changed our lives for the better. Today, it is one of India's most purchased home appliances, although their prominence in the market and common, middle-class households is a rather younger phenomenon. Washing machines today have several stand out features, may it be in terms of sustainable engineering, deep cleansing, advanced and silent motors and smart control system, we have them into account to give you a rounder narrative.
Let's dive straight in, shall we?
Our Top Picks:
We have to put it out there, but there is really nothing more difficult than sifting through a large list of washing machines to figure out which one works the best for us. However, given the large number of models we were presented to review, we narrowed down our criteria into four categories: which brand offered the best features, whose value was flexible in terms of the cost, sustainability and energy efficiency features and which one delivered the best performance.
| | |
| --- | --- |
| Best Washing Machine | LG |
| Most Budget-friendly | Haier |
| Most Energy-efficient | Samsung |
| Best In Performance | Bosch |
Look at the Top 12 Washing Machine Brands in India for 2023
There are several features you need to consider before buying a washing machine. Sure, you have a model in mind, but who is answering for its credibility? Do you need a big one or a small one? What fancy advanced features will make your life easier?
For now, we'll take the responsibility for credibility and list out our favourites below.
1.LG

LG aims at making your life good with its varied range of semi-automatic, fully automatic, front-load, and top load washing machines. The latest technology, trendy looks, and excellent after-sales support are some of the features that make LG one of the best washing machine brands in India. No matter what your budget is, LG has something for everyone in this segment.
LG uses many innovative technologies to give you perfectly washed clothes. From smart inverter technology to turbo drums and waterproof touch panels to features such as 6-motion control technology, auto restart, child-lock, various wash cycles, and hygienic washes you get all of these and more with LG washing machines. They are also durable and require minimum maintenance.
What Our Experts Liked:
Direct drive motor:Equipped with a Direct Drive Motor that is designed to provide quiet and efficient operation.
SmartThinQ technology:Allows users to remotely control and monitor their washing machines using their smartphones.
TurboWash technology:Uses powerful jet sprays to reduce washing time by up to 30 minutes.
Steam wash technology:Uses high-temperature steam to sanitise clothes and can help to reduce wrinkles, making ironing easier and faster.
Let's break it down:We tested out the SmartThinQ technology and we were truly impressed by the speed of Bluetooth pairing and the various features it offers. It was much faster than the ones offered by the other brands on the list.
Also Read :Best Refrigerator Brands
2.Samsung

Looks, features, performance, durability, and consumers' trust Samsung washing machines have also launched a few models with innovative technology of artificial intelligence that claims to have reduced the wash time by half. Wobble technology, eco drums, diamond drum, eco bubble, smartphone troubleshooting facility, gentle fabric care, and savings on electricity are some attractive features you come across in various models of Samsung top-load and front-load washing machines.
Talking about this brand's semi-automatic versions, they are one of the best in terms of durability and come with the latest technology. They are also great in terms of energy efficiency. The body of these semi-auto machines is made of the finest material and is free of rust, making it even more durable. While the EZ wash tray, magic mixers, and filters are added to the list. Overall, Samsung is undoubtedly a famous brand for durable consumer products and has a traditional market for washing machines in India.
What Our Experts Liked:
EcoBubble technology:Helps to dissolve detergent before it enters the drum, which results in a more thorough and effective wash while using less energy and water.
AddWash door:Allows users to add forgotten items or additional detergent during the wash cycle
Digital inverter:Allows quieter and more energy-efficient operation, with fewer vibrations and less wear and tear on the machine
Smart control:Allows users to remotely control and monitor their washing machines using their smartphones.
Let's break it down:We absolutely love Samsung for its stand-out feature, the EcoBubble technology. Compared to Whirlpool and Haier, Samsung's washing machines use less water and energy, making them an eco-friendly choice for any home.
3.Whirlpool

Catchy TV advertorials have made Whirlpool a household name. But that's not all; Whirlpool does offer some of the latest washing technologies in its front-load and top-load washing machines. It also has an attractive fleet of semi-automatic washing machines with stunning designs and powerful performances.
Whirlpool's front-load washing machines boast features such as Sixth Sense SoftMove technology, SteamCare technology, and IntelliSense inverter motor. The top-load ones have ZPF Technology, 360 bloom wash pro, Power scrub technology, and the Catalytic Soak mechanism. For a genuinely 1-2-1-2 washing experience that gives your clothes a touch of newness while you get to relax, go for the range of washing machines and the latest Whirlpool couponswe've listed for you for massive savings.
What Our Experts Liked:
6th sense technology:Come with 6th Sense Technology, which senses the load size and fabric type and adjusts the water level, wash cycle, and detergent dosage accordingly.
Intuitive touch controls:Allows users to easily select and customise wash cycles, water temperature, and spin speed.
Adaptive wash technology:This feature ensures that clothes are cleaned thoroughly and gently while saving energy and water.
Load & Go system:Allows users to add detergent for up to 20 loads of laundry at a time, which in turn, saves time and reduces the need for frequent refills.
Let's break it down:Unlike traditional washing machines that come with complicated buttons and knobs, Whirlpool's intuitive touch controls make it effortless for users to select and customize their wash cycles, water temperature, and spin speed with just a few taps on the screen. The user interface is beautifully designed, and the touch screen is responsive and easy to use.
Also Read :Best Laptop Brands
4.IFB

Chances are if you grew up with a fully automatic front-load washing machine in your house, it was surely an IFB. The leading brand of fully automatic washing machines in India, IFB has a very loyal consumer base that refuses to switch from the brand after generations as well. IFB has also used various modern and innovative technologies to stay on par with its competition.
For fine clothes, you have the cradle wash cycle. IFB also uses some advanced techniques such as ball valve technology, air bubble wash, crescent moon drum, 3D wash system, auto-balance system, and filter treatment to water to dissolve detergent with ease. Though IFB is more famous for front-load washing machines, it also offers top-load fully automatic washing machines with a host of exciting features. They are very durable and efficient that's why a lot of older homes still have them!
What Our Experts Liked:
Aqua Energie technology:Designed to soften hard water and dissolve detergent better. It improves the efficiency of the wash and ensures that clothes are thoroughly cleaned.
Crescent moon drum:Features a crescent moon drum, which has a unique crescent moon-shaped pattern on the drum surface. The design provides a gentle and thorough wash
Air Bubble wash:Helps penetrate deep into the fabric and remove stubborn dirt and stains while also being gentle on clothes.
Smart load detection: Senses the weight and fabric type of the load and adjusts the wash cycle accordingly.
Let's break it down: LG might have the best overall features in a washing machine, but IFB will definitely topthe list about the most sustainable and technologically advanced washing machines out there.
5.Haier

Chinese collective multinational consumer electronics and home appliances Haier offers the best-in-class range of dual wash, front load fully automatic, top-load fully automatic, and semi-automatic washing machines in India. Although Haier is more affordable than most brands, it also offers a host of features in its washing machines so that cleaning and washing clothes does not remain a daunting task.
Various wash programs, quadra flow pulsator, fuzzy logic control, quick wash function, laser seamless welding technology, anti-bacterial technology, and NZP (near zero pressure) technology make washing clothes more comfortable than ever. The designs are sleek and look impressive.
If you are hell-bent on washing your clothes by hand, let us at least indulge you with the best cleaning gloves.
What Our Experts Liked:
Near zero pressure:Ensures that clothes are cleaned thoroughly, regardless of the water pressure in the area.
Oceanus wave drum:Features an Oceanus Wave Drum, which has a unique design that creates a strong water flow inside the drum.
Smart dosing:Automatically dispenses the right amount of detergent based on the weight and type of the load.
Double magic filter:Ensures that clothes come out clean and fresh, while preventing clogging and improving the overall efficiency of the washing machine.
Let's break it down:Speaking of gentle, Haier's washing machines are also engineered for minimal garment wear and tear. The Oceanus wave drum's design reduces the amount of friction between clothes, extending their lifespan while keeping them looking like new.
Also Read : Best 12 Inverter Air Conditioner Brands
6.Bosch

Bosch washing machines are known for their state-of-the-art, simple, sleek, superior aesthetics and effective washing. German-engineered Bosch washing machines offer both top-load and front-load washing machines. Its features include an anti-vibration design, eco-silence drive motor, reduced wash times, reload functions, the biggest drum sizes in the segment, a duotronic dryer, and water filter for hard water. Some of the front-load models are capable of functioning even with low water pressure.
It also offers allergy-plus features to give you perfectly cleaned and hygienic clothes after every wash. Being a product of German engineering, it is as durable as it is robust. However, sometimes after-sales can be a pain, and that's what brings its market down.
What Our Experts Liked:
EcoSilence drive:Highly efficient motor that uses less energy while being quieter than traditional motors.
ActiveWater plus:Advanced water management system that measures the load size and fabric type to determine the optimal amount of water required for each wash.
Vario drum:The drum has asymmetrical paddles that move the laundry to the centre, ensuring that the clothes are washed evenly.
SpeedPerfect:Reduces the wash cycle time by up to 65% while still maintaining the same cleaning performance.
Let's break it down:When compared to other brands such as Onida and Amazon Basics, Haier's SpeedPerfect feature allows you to wash your clothes quicker than ever, without having to sacrifice the cleanliness of my laundry. The best part about SpeedPerfect is that it is incredibly easy to use; all you must do is press a button, and voila! Your washing machine takes care of the rest.
7.Onida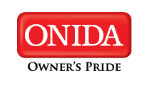 Onida provides semi-automatic, fully automatic front-load, and top-load washing machines with the finest performance-based features to simplify washing laundry. While hand-washed garments have numerous features and are lightweight, semi-automatic washing machines from Onida offer you the same cleanliness as fully automated machines at a low cost.
The washing machines also come with child locks, overflow protection, an unbalanced control system, foam protection systems, and many wash programs. The drums are made of stainless steel, and the body is rustproof. All in all, Onida washing machines are perfect for middle-class Indian families who want to invest in washing machines on a budget.
What Our Experts Liked:
Tilt drum:Onida washing machines come with a Tilt Drum design that allows for better water flow during the wash cycle.
Hydrofall technology:Ensure that the detergent is evenly distributed throughout the load and helps to provide effective cleaning results, particularly for heavily soiled clothes.
Auto balance system:Detects and redistributes the load during the wash cycle to ensure that the machine operates smoothly and without vibrations.
Delay start timer:Allows users to set the start time of the wash cycle at their convenience.
Let's break it down: The Onida washing machine is a breeze to operate, thanks to its user-friendly interface. It enables you to select the wash cycle that suits your needs, ranging from gentle to heavy-duty wash, and different water temperature settings. We love its Hydrofall tech feature that provides consistent flow of water.
Also Read :Top TV Brands in India
8. Amazon Basics

Amazon Basics is a private-label brand owned by the e-commerce giant Amazon. Launched in 2009, it has since become known for providing consumers with affordable, quality products that are designed to meet their everyday needs. Amazon Basics offers a wide range of products across various categories, including electronics, home appliances, office supplies, and more.
One of the key selling points of Amazon Basics is their focus on providing affordable products that don't compromise on quality. While the brand may not offer the same level of features and design as more expensive brands, their products are still designed to provide consumers with reliable and functional options that won't break the bank.
Amazon has several sales coming up. If you want a perfectly good washing machine but are on a tight budget, check out our biggest upcoming Amazon sales blogpost for some great offers and deals!
What Our Experts Liked:
Several capacities:This brand makes washing machines suitable for small, medium and large households.
Multiple wash settings:Allows users to customise the wash cycle based on their laundry needs.
Delay start:Allows users to delay the start of the wash cycle by up to 23 hours.
Child lock:Features a child lock that prevents children from accidentally changing the settings or starting the machine.
Let's break it down:The washing machines from Amazon Basics can be a great choice if you are looking for something cost-effective. With a variety of load sizes and efficient cycles, this machine can handle any household's laundry needs with ease.
9.Godrej

Godrej enjoys brand loyalty in India because of its role in the introduction of steel drums in washing machines. Godrej's fully automatic machines are certified to A++ European energy efficiency standards and use eco-balance technology. Another innovative feature is anti-crease technology, which makes ironing clothes a little easier after you wash them.
Other features include fuzzy logic, digital display, varied wash programs, child-lock feature, pre-soak feature, and allergy protection. These features make Godrej washing machines a viable option for Indian households. The company is known for delighting consumers with innovative, relevant, and green technologies.
What Our Experts Liked:
Eco-Balance technology:Automatically optimises water and detergent consumption based on the size of the load.
Active soak:Helps to remove tough stains and dirt, particularly for heavily soiled clothes.
Turbo 6 pulsator:Creates a strong water flow that helps to remove dirt and stains from clothes.
Aquajet pulsator:Designed to provide a superior washing experience while removing dirt and stains efficiently.
Let's break it down:We love the Aquajet pulsator system in most Godrej washing machines that ensures efficient cleaning, thanks to its technology that creates powerful water currents to remove tough stains. In comparison, Whirlpool lacks this technology, whereas Panasonic's budget models have weaker performance.
10.Panasonic

Wash quality, energy efficiency, water saving, programmed wash courses, double-layer doors, and high-end durability all can be yours at budget-friendly prices with Panasonic washing machines. Various models offer attractive price ranges in all three variants fully automatic top-load, front-load, and semi-automatic washing machines.
Panasonic washing machines boast of certain unique features such as pausing and adding clothes anytime during the cycle and natural iron in their front-load fully automatic machines. Active Foam wash feature and A+++ features enable Panasonic washing machines to deliver reliable washing performance year after year.
What Our Experts Liked:
StainMaster+:This feature uses hot water and a high-speed drum rotation to effectively remove stubborn stains.
AquaBeat wash:Allows for high-intensity pressure wash to ensure that clothes are cleaned effectively.
ActiveFoam wash:Creates dense foam to thoroughly remove dirt and stains from clothes.
ECONAVI technology:Helps to reduce the environmental impact of washing and save energy.
Let's break it down: Some of Panasonic's washing machines are top contenders for their unmatched EONAVI technology. The machines are far superior to Croma and Candes with their precise sense of fabric and water temperature for better cleaning. The high-end features and user-friendly design make it a worthwhile investment.
11. Candes

Candes is an Indian brand that specialises in providing consumers with affordable and reliable electronics and home appliances. The brand was founded in 2015 and has since grown to become a popular choice for consumers who are looking for quality products at affordable prices.
The key selling point of Candes is its focus on innovation and technology. The brand uses cutting-edge technology to design and manufacture their products, ensuring that consumers get access to the latest features and functionality without having to pay a premium price. Candes places a strong emphasis on research and development, allowing them to stay ahead of the curve and provide consumers with innovative products that meet their changing needs.
What Our Experts Liked:
Power scrub technology:Transform your laundry routine with Candes'dynamic water flow technology, designed to penetrate deep into your clothes and banish dirt and stains with ease.
Child lock: Helps prevent children from accidentally interfering with the washing machine settings.
Magic filter technology:Keeps the drum clean and prevents the accumulation of lint and dirt.
Delay start:Schedule your laundry chores effortlessly with the genius feature that lets you hit snooze on your washing machine.
Let's break it down:We have a few restless children running around at home, and Candes is the only washing machine that stood the test of time. If you are going by the child-proofing features, we stand by Candes (for the sake of your peace of mind).
12.Croma

Croma offers a number of different washing machines that can be tailored to your specific needs. These range from high-capacity washers and dryers to those that are energy-saving or have features such as voice control. Furthermore, Croma has a wide variety of fabric types that can be washed in its machines, including woolen, cashmere items, and suedes.
For people looking for more pocket-friendly washing machine options, we've got you covered with a range of coupons and offers from Cromato help you save on all your orders.
What Our Experts Liked:
Capacity options:Comes in various sizes, from compact models with a 6 kg capacity to large models with a 10 kg capacity.
Energy efficiency:Croma washing machines are designed to be energy-efficient, with some models rated A+++ for energy efficiency.
Advanced features:Comes with advanced features such as inverter technology, which makes them more durable and energy-efficient, and steam wash, which helps remove tough stains and sanitise clothes.
Different programs: Offers multiple wash programs to cater to different fabric types and soiling levels.
Let's break it down: Although Croma is our last choice, the energy efficiency model this brand offers is unparalleled. It gets the work done in the best way possible.
The Best Washing Machine Brands Ranked!
We looked at many factors when ranking the Best Washing Machine Brands, including price/value for money, performance, features, noise level, and overall customer satisfaction.
When it comes to washing machines, the three most important factors for consumers are ease of use, value for money, and noise level. To determine which brands ranked highest on these measures, we gathered data from a variety of eCommerce platforms to understand more about these washing brands. Take a look at the table below...
Top Washing Machine Brands In India Comparison & Rankings
| | | | |
| --- | --- | --- | --- |
| Top Washing Machine Brands | Ease of Use | Noise Level | Value for Money |
| LG | 4.4 | 4.2 | 4.2 |
| Samsung | 4.3 | 4 | 4.1 |
| Whirlpool | 4.1 | 3.6 | 3.9 |
| IFB | 3 | 3.7 | 3.8 |
| Haier | 3.9 | 3.9 | 4.1 |
| Bosch | 4.2 | 4.1 | 4 |
| Onida | 4.2 | 4.2 | 4.1 |
| Candes | 3.9 | 4 | 4 |
| Godrej | 4 | 3.5 | 3.7 |
| Amazon Basics | 3.9 | 3.9 | 4.2 |
| Panasonic | 4.4 | 3.9 | 4.1 |
| Croma | 4 | 3.5 | 3.9 |
The Findings
When it comes to ease of use, LG was the clear winner. Its machines are easy to operate and have low noise levels overall perfect if you're looking for a balance between convenience and peace of mind. LG was also impressive in this area in terms of value for money. Not only do its machines offer great features at an affordable price point, but they also deliver on performance expectations. Panasonic was also ranked equally with LG for ease of use.
In terms of value for money, apart from LG, Samsung, Haier, Onida, and Panasonic took the other four spots. And lastly, only four brands could attain 4+ ratings for noise level, with LG leading the race, followed by Onida, Bosch, and Samsung. Samsung is also a strong contender due to its wide selection of top-of-the-line models that come with all the bells and whistles imaginable.
Buying A Washing Machine Washing Machine Buying Guide
Before you shortlist a washing machine, here are a few pointers that you should go through
Semi-Automatic Or Fully Automatic Washing Machine
A fully automatic washing machine has features that soak, washes, rinses, spins, and dry clothes all in a single go. However, in a semi-automatic washing machine, the clothes have to be transferred manually into the spin after washing. In this essence, fully automatic machines are preferred by people who wish to wash and dry their clothes without manual intervention.
Front Load or Top Load Washing Machine
Everything depends on how you are required to load the clothes into a washing machine. The types are front-load and top-load washing machines. Typically more expensive than top-load washing machines, front-load washing machines use lesser water and clean better. However, people who may not like to bend down while loading clothes may prefer top-loading washing machines. Wash cycles are typically longer in front-load machines, and they tend to consume more electricity as well. However, for fine clothes, front-load machines are deemed better.
Capacity Of The Washing Machine
Most of us want to do a load of laundry incomplete, not in instalments. That is why it is imperative to determine the capacity of the washing machine we intend to buy. Depending on the number of members in your family and a load of clothes you wash each time, you can decide on choosing the right capacity. Ideally, a couple can do away with a 6-6.5 kg capacity washing machine, while a larger family may need a 7-8 kg capacity.
Since water is a prime requirement for washing clothes, considering the same is also important. Fully-automatic front load machines need a constant water supply at suitable pressure and need more water than a semi-automatic machine. Moreover, you can pour water in semi-automatic machines but cannot do so in fully automatic ones. Make a wise decision considering the water supply, water type, and water pressure at your home when buying a washing machine.
Space is a luxury, especially in metros and big cities. Choosing a washing machine that comfortably fits in the utility area or bathroom where you intend to install it. Top-load washing machines are compact and light to move as compared to front-load washing machines. Plumbing options also need to be kept in mind.
Frequently Asked Questions
1. What are the factors to consider when buying a washing machine?
Some important factors that you should consider when purchasing a washing machine include water capacity, speed settings, load size options (including large-capacity washers), and cycle time (how long it takes for the machine to complete one cycle). Additionally, make sure that your chosen model has been safety tested and meets all applicable industry standards. Once you have selected your perfect washing machine, don't forget about installation! Many stores offer free installation services so that everything goes as smoothly as possible during this important stage of your purchase.
2. Which is the best washing machine brand in India: LG Vs Samsung?
Given the sheer number of washing machines available in India, it can be difficult to decide which one is the best for you. However, based on various factors such as price range, features, and ratings from consumer reviews websites like Amazon, Flipkart, etc, LG may be a better choice.
3. Is installation of washing machines in India free?
Installation of washing machines in India is often free, depending on the model and brand. This may vary from region to region, so it's important to do your research before making a purchase.
4. Which type of washing machine is best for Indian households?
Front-loading washing machines are typically considered the best for Indian households as they are more energy-efficient, use less water, and provide better cleaning performance. However, top-loading washing machines are more popular in India due to their ease of use and lower initial cost.
5. What is the average lifespan of a washing machine in India?
The average lifespan of a washing machine in India can vary depending on the brand, model, and usage. However, most washing machines are expected to last for around 10-12 years with proper maintenance and care.
It's a wrap!
So this was the list of best washing machine brands in India. If you are looking to buy one, you can browse online for your preferred brand in your budget and make a decision. While features do make a significant impact on a buyer's decision, remember that durability is critical for a washing machine due to its regular usage. You also get attractive deals on the prices of washing machines online.